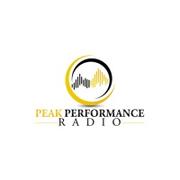 Peak Performance Metabolic Training

We created Peak Performance Radio to share the stories of many successful people to help inspire a better blueprint for success in business, exercise, technology, diet and life overall. This Podcast is going to discuss the use of technology to bridge the gap for fitness and performance. I discuss the following topics: 1. Greatest possible significance of using technology for load, preparedness, readiness and proper dosage. 2. Different technology 3. Two case studies on how soccer and college football applies technology to their practice, game and training. 4. The importance of data to document success and error Hope you enjoyed this presentation will be given at the NE Ohio NSCA strength and...

Peak Performance Podcast HIT training

High Intensity Training (HIT) is a form of strength training popularized in the 1970s by Arthur Jones, the founder of Nautilus. The training focuses on performing quality weight training repetitions to the point of momentary muscular failure. The training takes into account the number of repetitions, the amount of weight, and the amount of time the muscle is exposed to tension in order to maximize the amount of muscle fiber recruitment. In this Podcast Coach Taylor talks about: 1. Program design of HIT session 2. Set and Rep scheme 3. Books and people to further educate your self on the topic 4. His opinion on technology in the weight room for tracking speed and power.

Peak Performance Podcast Product Review

One of the biggest giants in the industry for heart rate training is form Olympic athlete, Successful entrepreneur, coach, educator, author and inventor Sally Edwards. In this podcast we review a cutting edge Training using a scientific method of testing and training - patented by Heart Zones Training called "The Threshold Training System". Often this testing has been too expensive or not practical or available to most fitness professionals or consumers. Hence personal trainers generally have to rely on submaximal fitness assessments and prediction equations that rely do not help drive a decision or program. Do not get me wrong MHR or VO2max can help clients reach their goals, but they have ...

Casey Program Design Podcast

This is our second podcast with Casey (here is part 1 if you have not heard yet) in this podcast we talked about 1. Philosophical versus Principle based training 2. Overload training with TRX 3. Speed of movement and its relationship to strength training 4. Surge and IDEA event in 2014 where Casey will present SURGE education in the future 5. Casey exclusive White Board workout Casey YouTube channel: http://www.youtube.com/user/CaseyStutzman Casey website/blog: http://www.caseystutzman.com/ Principal vs. Philosophy!

Peak Performance Radio and Don Moxley

Don is a exercise physiologist who specializes in fitness/athletic assessment, performance and wellness technology. Currently Don is a Asst. Professor in the Sports Studies Department at Urbana University. He also work as a consultant for sports/fitness facilities, individual athletes and sport organizations. Don also is a owner of Lemonade Neighborhood Fitness, and Founder of ViA Performance Systems. In This podcast we discuss 1. The state of the Fitness and Sport Performance Industry. Are strength coaches due for a change? 2. Great books that he references to his students and coaches as mandatory reading. These books are MUST reads! 3. The greatest influences in his life and career. 4. Ins...

Peak Performance Radio Review TeamBuildr

TeamBuildr is an in-season and off-season strength and conditioning online tool that allows athletes to access the strength and conditioning program on their phone and computer in addition to paper. This allows coaches to create customized workouts in real-time for individual players or position groups. With the TeamBuildr mobile app, text message service and print feature - athletes will have all-around access to the workout plan and can input their numbers back into TeamBuildr to allow coaches to track and monitor progress. Athletes will also have the ability to view each other's progress through a social media section that promotes team accountability, competition, and encouragement In th...

Peak Performance Radio with Dr. Page

Phil Page PhD, PT, ATC, CSCS, FACSM, LAT is a licensed physical therapist, athletic trainer, and certified strength & conditioning specialist. He is also a Certified Kinesiotaping Practitioner. He graduated from LSU in physical therapy and received his master's degree in exercise physiology from Mississippi State University, as well as a doctorate in Kinesiology from LSU. He has been involved in rehabilitation and sports medicine for over 20 years. Dr. Page was recently named a Fellow of the American College of Sports Medicine. Since 1998, he has been the Director of Clinical Education and Research for Thera-Band & Biofreeze products. His duties include maintaining the Thera-Band Academy web...

Peak Performance Radio w/ David Brennan

An Australian native, David Brennan earned his undergraduate and graduate degrees from the University of Houston. He has held faculty appointments at Houston Community College, Baylor College of Medicine, and OU-Tulsa Department of Family Medicine where he teaches and develops worksite primary care and wellness programs. He also coordinates the Family Medicine Human Performance Lab. Mr. Brennan enjoys running and music and has been a competitive distance runner since 1967 and jazz musician since 1985 In this Podcast you will find out our about : 1. How gait can be analyzed with video and accelrometry. 2. That not all running shoes are built for function. 3. Is barefoot running beneficial? 4....

Peak Performance Radio with Greg Swanson

Gregg Swanson is a leading mental strength expert in the field of personal development, self improvement and personal power. He specializes in driven individuals that are searching for new heights of self development and personal growth and desire to achieve personal peak performance on a consistent basis. Find out in this Podcast 1. New Certification for Fitness trainers and coaches on sport psychology 2. Great books on mental and personal development 3. Is warrior Mindest sustainable and can someone develop a mindset that could overcome obstacles? 4. Using techniques such as visualization and breathing.

Peak Performance Radio UCONN Chris West

Chris West is currently the Associate Head Coach for Strength and Conditioning at the University of Connecticut working directly with Men's Basketball and Men's and Women's Soccer. Find out in this Podcast 1. How Chris leverages TRIMP scoring to manage his teams loads 2. What books and people have influenced his success as a Coach. 3. The state of sports and technology. 4. The future of soccer in America and what is the best approach for academics that want to practice long term athletic development,

Peak Performance Premier League Podcast

Steve Tashjian is tasked with keeping the players at their best, physically. This includes plenty of work in pre-season and warm-ups for training sessions and matches. California native Steve joined Everton FC in the summer of 2009 having previously worked in the MLS Champion Columbus Crew. I meet Steve during his years at the Columbus Crew and had the benefit of working with his team applying the Polar Team 2 System in his program. He is an amazing person that is so humble and kind to share some great information in this podcast. In this Podcast you will find out: 1. How Sport Science has helped him manage his athlete's performance, recovery and mindset to be ready for the season. 2. The di...

Peak Performance RadioPodcast Brian Cain

Brian Cain is one of the worlds most sought after mental conditioning and peak performance coaches. He is also one of the top young motivational speakers and a #1 best selling inspirational author. An educational leader who has worked with and mentored some of the best athletic programs at the college and high school level as well as world champion coaches and athletes, Cain will give you the mental skills necessary to perform at your best when it means the most. Find Out in this Podcast 1. How he gets Athletes like George Saint Pierre and U.S National team ready for peak performance 2. What books, people that have influenced Brain life as a coach and life learner 3. His new book on Mental C...

Peak Performance Radio with Jodi Sussner

Jodi Sussner brings nearly 20 years of experience, a Master's Degree in Exercise Physiology, and contagious energy to her group fitness and Pilates classes. As a Master Trainer for Peak Pilates, MVe and Bodyblade, she provides continuing education and certification courses to students nationwide. Jodi can also be found presenting her latest workshops for ECA, MindBody FitPro, EMPOWER, and CanFitPro. She is currently the Director of Personal Training and Programming for Snap Fitness World Headquarters and recently developed a new boot camp brand for them called Kosama Fitness. Competitive by nature, she enjoys training for and competing in Olympic Distance Triathlons. Jodi resides in Minnesot...

Peak Performance Radio Podcast XFIT

Jimmy opened X-FIT in 2000 with a full client roster. In 27 years of fighting and training, Jimmy has got to work with great trainer here are some of the best in the business including Kickboxing trainer Master K, UFC Top 50 trainer Ray Longo Boxing Suffolk PAL Coach John Carter of the Suffolk PAL and Professor Jon Danaher at the Renzo Gracie Brazilian Jujitsu Academy. Find Out in this podcast: 1. The challenges of being a gym owner in NYC pre and post-recession 2. X-Fit compared to other fitness facilities 3. His unique fitness equipment and training modality 4. What he views are the challenges in the fitness industry

Peak Performance Radio w Ted Recitas

Ted spent most of my career in roles where he was responsible for the hiring, cultivation of staff, driving revenue through and providing high level services through a team. ted has presented at the NY NSCA State Clinic for the past 5 years and sought after presenter. Also is a Master Trainer for Kettle Bell Concepts faculty. Find out in this podcast: 1. Program design basic pillars of science books 2. What Ted thinks on scaling and progrrssion of movement 3. Movement is a skill 4. The current challenges in the industry 5. The importance of metorship

Peak Performance Radio Podcast HEi

Find out about Human Elements Inc (HEi) the operational mindset for Peak Performance in life, sport and tactical deployment Other topics discussed: 1. How do you define peak performance? 2. How do you coach the ALPHA? 3. What are some techniques and technology of the operational mindset? 4. Is this mindset sustainable? 5. How does a tactical mind apply to business and sports? To find out more about operational mindset goto: http://www.operationalmindset.com/ Find out more about Human Elements Inc http://www.humanelementsinc.com/

Peak Performance Radio w Paul Zientarski

In this Podcast Paul shares his experience in developing the internationally acclaimed program Learning Readiness Physical Education (LRPE). An exciting new approach that is helping educators deliver Peak Academic Performance through the strategic application of the right kind of physical education. In this Podcast Paul discusses: The Neuroscience of exercise and its impact on education - His passion and struggle to improve PE - Special relationships in PE Phil Lawler and Birth Kirpatrick -The Future of PE -Find out more about LRPE: http://www.learningreadinesspe.com/

Peak Performance Radio Podcast Dr. Juris

In this podcast we will discuss Dr. Juris thought process as a critical thinker. Also Personally have worked with Dr. Juris as the Director of education for Personal Training at Equinox. He is currently the Executive Director for Cybes International Research Institute. Find out also: Dr. Juris definition of Peak Performance His views on Crossfit, FMS and current trends in the industry What books and people have impacted his mindset and success? His view on selectorized equipment vs. free weights What the Fitness Industry future direction and comments on all the disruption in the industry What can people do starting out in the industry to get a head start to success? I look forward to discuss...

Special Edition Podcast Bill Vick

Bill Vick -social media branding specialist www.billvick.com • Bill is an expert writer and speaker on social media, technology, video, education and robotics. Currently providing coaching for recruiting, staffing and HR professionals • Over 25 years' experience as an executive recruiter, a wide variety of business and entrepreneurial experience including VP of sales for Gucci/Lanvin, launched a chain computer stores, a software company, and top 100 website and helped take a software company public. • Advocate and warrior in the fight against Pulmonary Fibrosis – the ninja killer (few know about it) that strikes over 48,000 Americans annually with a death rate of 40,000 per year, same as Bre...

Peak Performance Radio Podcast D.Harris

In this podcast we will discuss David accomplishments as the architect of the overall vision, direction and programming of Personal Training at Equinox Find out also: Davids definition of Peak Performance Growing a team of 60 to 1800+ Personal Training staff Managing 60+ facilities and 150 million dollar Personal Training Business What books and people have impacted his mindset and success The UCLA and Equinox Holdings Inc journal study/presentation at the National NSCA event ( 4 year longitudinal study on applying a non-linear periodization model) The UK launch of Equinox Holdings Inc. What the Fitness Industry future direction and comments on all the disruption in the industry What can per...

Peak Performance Radio FRE FLO DO

What you will find out in this podcast: · How he defines Peak Performance. · What Technology he uses and invented- Launch pad · What books and people have influenced his life. · Training Reggie Bush · His Kettle bell world record · His new company PERFROMANCE MINDED. · His crowd funding program PLEASE click the link & support PERFORMANCE MINDED, then ask your friends to do the same. Thanking you in advance! http://www.indiegogo.com/projects/performance-minded-patents-prototypes-a-marathon-of-power/x/3480966#share

Peak Peformance Radio Podcast Coach Ron

It gives me the great pleasure of releasing our next Podcast with Coach Ron McKeefery the Assistant Coach with the Cincinati Bengals. Coach Ron has been in the industry for 15+ years and has been recognized as leader in the industry. In 2008 he earned the Under Armour College Strength & Conditioning Coach of the Year-Professional Football Strength Coaches Society. He has been a Head coach at The University of Tennessee, University of South Florida and World Football League. Find out in this podcast · How he defines Peak Performance. · What Technology he uses in his training so as HRV, HR and more · What books and people have influenced his life. · My personal experience with www.strengthcoac...

Peak Performance Radio Podcast 2

Casey has been a full time trainer since 2004; during that time and through valuable relationships and experiences as the Head Trainer at Bay Athletic Club. He also has earned the title of Master Trainer for Ignite 360 and TRX. Find out: -How he defines Peak Performance. -What training apps he uses in his training. -His program design concepts for exercise -What books and people have influenced his life. -Special Announcements of SURGE product release at IDEA World! We plan on discussing in our next Podcast a practical whiteboard workout for functional training. STAY tuned for this league of legendary trainers return in August.

Peak Performance Radio Podcast #1

In this Podcast we will just discuss biographically who and why Coach Taylor is successful in his pursuit of business and in team sports. Find out: -How he defines Peak Performance. -What Technology he uses in his training. -What books and people have influenced his life. We plan on discussing in a future podcast about HIIT training and Heart rate monitoring system training for soccer and lacrosse programs.