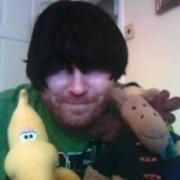 Embrace Announce UK Spring 2014 Tour

After recently announcing their return with new album 'Embrace' on 28th April, Yorkshire 5-piece Embrace have announced their first UK tour in seven years with 9 live dates this May.

Mariah Carey New Album And Single

Multi-platinum global superstar Mariah Carey explodes into the new year with "You're Mine (Eternal)," her brand new single which she wrote and produced with hitmaker Rodney Jerkins and is launching just in time for Valentine's Day.

Pearl Jam & Bruce Springsteen in Perth

The Pretty Reckless Releases New Single

Taylor Momsen and THE PRETTY RECKLESS will release their single "Heaven Knows" digitally on, 20th January.

Lily Allen new single "Air Balloon"

Lily Allen follows her two simultaneous Top 10 December hits, including the No 1 "Somewhere Only We Know", with the brand new single "Air Balloon" on 2nd March 2014.

Extra dates for Ed Sheeran Tour

Grammy-nominated, multi-platinum selling, Madison Square Garden conquering singer-songwriter Ed Sheeran has announced his return to the UK for his first headline tour since Autumn 2012. Says Sheeran: '' I can't wait to tour this new record; it's been a long time coming. Looking forward to touring the UK and Ireland once again!''

Lolawolf Announce Debut Ep

Lolawolf are singer Zoe Kravitz, James Levy, Raviv Ullman and Jimmy Giannopoulos. With an EP on the way on Innit Recordings, they've already infiltrated the internet with the sensual synth pop of Drive and Wanna Have Fun's two and a half minutes of crackling, shadowy pop.

Crisis Presents

Mcbusted Announce April 2014 UK Tour

Pearl Jam - Highest UK Charting Album

Pearl Jam's electrifying new LP 'Lightning Bolt' has gone straight in at number 2 in the UK charts, equaling their best ever UK chart performance.

Kevin Bridges - The Story Continues

Loose Ends

Featuring Rochdale's finest, Lisa Stansfield. Lisa's career has spanned over three decades, and racked up sales of nearly 20 million records.

Liverpool's Outfit new release

Liverpool's Outfit will release their new single 'Two Islands' on the 11th of November through Double Denim Records.

Sumie Announces Self Titled Debut Lp

Sometimes less is so much more, and in the case of Sumie's self-titled debut, the combination of her voice and an acoustic guitar casts the most hypnotic and disarmingly simple spell.

Keane Announce special gig

Ahead of the release of their Best Of album, Keane will play a tiny Fierce Panda gig at the Tunbridge Wells Forum on Friday 25th October to mark the first ever Keane release, 10 years ago.

Gary Barlow Announces New Album

Gary Barlow has finally unveiled the titles of his new single and album, both to be released in November, while fans helped unveil his new album artwork.

Haim Announce tour

The LA band who release their critically acclaimed debut album Days Are Gone today (30th September), will head out in March for a series of shows that includes London's O2 Academy Brixton, their biggest headline show to date.

Barry Manilow UK Tour

With worldwide record sales exceeding 80 million and more than 50 Top 40 hits including Mandy, Can't Smile Without You and Copacabana (At the Copa), Manilow will bring his high-energy, hit-packed concert to cities across the UK from London's Wembley Arena and the 02 to Glasgow, Manchester, Cardiff, Southampton and Ipswich.

Girls In Hawaii

Girls In Hawaii, whose album, 'Everest', has just been released on Naïve Records, have just confirmed a trio of UK dates for November.

Sarah Blasko

Headlining shows across Europe, The British media has praised her as an inimitable live performer and compelling song writer in such publications as The Times, Q, Mojo, Uncut, Vogue, Grazia and The Independent.

Wombats Announce New Track

The Wombats have spent the summer focused on writing new material for their upcoming third album.

The Fauns Announce New Album

The Fauns will release sophomore album Lights through Invada Records on December 22013.

One Direction announce European dates

Having already announced the UK, Irish and Latin American legs of their worldwide stadium tour for 2014, One Direction announce a string of European dates throughout June and July.

Nicki Bluhm And The Gramblers

Nicki Bluhm and The Gramblers made a leap onto the US music circuit in 2012, bringing a refreshing sound, spirited stage show and a now famous video on YouTube that introduced them to new audiences worldwide.

Little Comets extra tour dates

UK-based indie rock band Little Comets have announced additional US tour dates for their upcoming tour.

James Blunt London gig

James Blunt will be playing a special intimate show on the 30th September at The Tabernacle.

Lucy Rose's Debut Album

The debut album from much-buzzed-about UK artist, LUCY ROSE, has finally landed stateside!

One Direction Tour Announcement

Having already announced the UK, Irish and Latin American legs of their worldwide stadium tour for 2014, today One Direction announce a string of European dates throughout June and July.

Laura White Announces Debut Ep

The four tracks - 'Come On Josephine', 'Jimi Hendrix', Rush Hour' and 'To Be Loved' -showcase Laura's incredible, soulful voice and their Motown stirrings will silence anyone who says they don't make them like the used to. All the songs were written by Laura and demonstrate that she's also a very gifted songwriter.

Frankie Rose on tour

Ahead of the release of her latest album Herein Wild, Frankie Rose is pleased to announce an extensive run of UK dates this December. Along with a full tour supporting White Lies, which includes two dates at Camden's Roundhouse, Frankie will also be performing her own headline shows, including London's The Lexington on the 13th December.

Britney Spears is heading to Las Vegas

It's official. Britney Spears is heading to Las Vegas. One of pop music's biggest superstars revealed the much-anticipated announcement this morning with a live interview on ABC's Good Morning America. With rumors swirling for months about a potential residency at Planet Hollywood Resort & Casino, the pop music icon confirmed the news in grand fashion with a dramatic event staged in the middle of the Nevada desert.