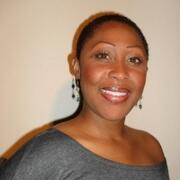 A Word in Season - 12/9/13

Memorial Marker

A Word in Season - 12/6/13

El Shaddai

Intro to Spiritual Warfare

A Word in Season - 11/26/13

Illegal Entry

Warfare Strategies Part 2

Gettin' Hitched

Receive the Wind

Pray God's Way

A Word in Season - 10/28/13

A Word in Season - 10/22/13

I made a request of the Lord in the wee hours of Tuesday morning and He promptly confirmed that He'd heard and received my request ... and He gave me instructions for a miracle.

Paychecks from God

When God gives you an assignment be obedient and complete it quickly and with excellence. When you do this, He will pay/reward you accordingly. Learn more in this episode.

Top General Grace Anderson

I have the honor of hosting Apostle Grace Anderson on the show today. She is a Top General in the Army of the Lord and she is powerful.

Passionate About Honor

God is passionate about honor and that means we should be, too. Learn how a instance of dishonor toward King David brought the destruction of His enemies by the hand of God.

Never Thirst Again

A Word in Season - 9/26/13

Prophetic words given to one person can be received in your spirit as well. I have a word today that will encourage some and help them move out in faith to walk through the open door ahead.

The Lord is Speaking Right Now

The Lord is speaking very clearly today as was prophesied by The Tattooed Prophet, Doug Addison. I challenge you to get alone with Him and listen to and receive He has to speak to you today.

Like a Fire Shut Up in My Bones

Disobedience in Your Household

As the head of your home you're responsible - and are held accountable - for ensuring everyone is obeying the commands of the Lord. Learn more in this episode of Praying with Power and Purpose.

A New Anointing

Open Heaven: Miraculous Restoration

God gave me an anointing for and promise of restoration in June 2013, and when we were burglarized God fulfilled His word to me.

Too Much for One Title

Various Facets of Godly Provision

God is called the All Sufficient One for a reason ... He has everything we need from physical provision to spiritual and the Bible teaches us how to receive everything we need and desire from Him.

I Love to Hear the Lord

Many people are afraid to hear God speak because they may not enjoy what He has to say. Yet others haven't learned to still (submit) themselves to Him so that His voice is consistently discerned. I love to hear Him speak to me because He only speaks good for me.

Confirmed or Revealed

Every time we hear the Word of God of it's like a piece of kindling being placed to make a fire. When the seed of the Word is settled in your spirit Holy Spirit provides the spark (rhema), the fire ignites and the Word given will begin to manifest in your life if stewarded properly. Learn how to steward the Word in Read the Word, Speak the Word. Available at www.zwriteswords.org.

Live Life from Your Seat in Christ

When you operate from your place in Christ, you move from being in need to being a teacher and leader of those in need.