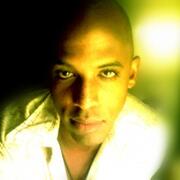 One, Option, Open

26 Days of Intention - 11:11 Edition. I'm so present to community right now. The world is full of talented, loving individuals, and at the same time, we are still part of an amazing and connected whole. October 30, 2013.

Gold, Why Not Platinum?

Listening to a song about Heaven abs its good streets. Why gold? And why streets?

Stand Your Ground?

Gays? Really? And not GMOs?

Conservative and Fundamentalist Christians are quick to point to LGBT rights and Marriage Equality as proof positive of the decline of our society and the coming of the end of the age. It seems more likely to me that corporate greed and the chemical infestation and genetic manipulation of our food sources to be an indicator of the "end times."

Wow! A Dialog w/ a Real Life Christian

What a treat to spend the morning with one of the founders of the Gospel Hip Hop movement, artist and producer, MG! the Visionary. We went to Beth's Cafe in Seattle for breakfast, and talked about all kinds of things. This is a recording of our conversation. I wish more Christians would engage in this manner! We review and discuss some of the previous questions I have posed on Questions to Christians!

Does God Have a Vagina, or Penis?

We try and act like God is a dude. God is not.

R Christians Supposed 2 B Isolationist?

The parable of the lost sheep has always intrigued me... I guess must folks just treat it like a story.

Before Adam & Eve, There Was Adam & Adam

We've all heard it..."Before their was Adam and Steve there was Adam and Eve!" Well, my friends...even before that there was Adam and Adam. What does this say about original sin?

Trannies, Sodomites and Angels

If the Bible is the infallible Word of God, I can expect it to be precise, accurate and valid, yes? Yes! So, really, it's time to stop calling gays sodomites!

Are You Smart Enough To Be A Christian?

You can't just pick up a Bible and understand it, can you? So how do uneducated people become Christians?

Thou Shalt Not... is stupid!

Your brain does not recognize negatives in figuring out what it puts it's attention on. Do NOT think about a red horse. What do you think about? So why would God give us a bunch of thou shalt nots?

The Apostles? Over the Ladies? Really?

Why do I need to take the Apostles as authority in who Jesus was and what he said. I think the women in his life had a better understanding of who he was.

Yo Mama!

Why do people use healings as a reason to serve God?.