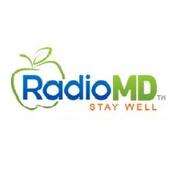 Radio MD Health News - RadioMD news 140417.mp3

The rates of five serious complications from diabetes heart disease, stroke, kidney disease, amputations and death have all dropped dramatically since 1990. Heart attack rates have decreased nearly 70 percent in people with diabetes. Stroke rates have dropped by more than 50 percent, as have lower extremity amputations. Deaths from high blood sugar crises have fallen nearly 65 percent, and the risk of end-stage kidney disease is down 28 percent. Older adults who show signs of apathy tend to have a smaller brain volume than their peers with more vim and vigor, a new study suggests. Researchers found that of more than 4,300 older adults, those with at least two symptoms of apathy had slightly ...

Radio MD Health News - RadioMD news 140416.mp3

Children with autism may find the "unconditional" love of the family dog a real help. Researchers at the University of Missouri interviewed 70 parents of children with autism. The investigators found that nearly two-thirds owned dogs, and that 94 percent of those parents said their children formed a bond with their four-legged friend. The advantages of having a dog include companionship, stress relief and giving children with autism opportunities to learn responsibility. Women who are overweight or obese when they get pregnant may be at increased risk for miscarriage, stillbirth or infant death. The danger is greatest for severely obese women, who appear to have about double or triple the ri...

Radio MD Health News - RadioMD news 140415.mp3

Research conducted on climbers atop Mount Everest offers new insight into the biological triggers for type 2 diabetes. Specifically, the British investigators learned more about how low oxygen levels in the body (hypoxia) may be linked with insulin resistance, a risk factor for diabetes. Insulin resistance occurs when cells in the body fail to respond to insulin, the hormone that regulates blood sugar levels. Scientists were able to observe things in healthy people at high altitudes that normally are only seen in obese people at sea level. The percentage of Americans with diabetes has doubled since 1988, with nearly one in 10 adults now diagnosed with the blood-sugar disease. In the late 198...

Radio MD Health News - RadioMD news 140414.mp3

Campfires are exciting for kids but they also can be dangerous without supervision and simple precautions. Tripping and falling at campfire sites are common causes of burns, particularly among children. A safety circle of at least 10 feet, a gate or other type of barrier should be placed around campfires to prevent people from getting injured in case of falls. It's also essential for adults to monitor children around a campfire at all times. Besides watching children, an adult should also be watching the fire at all times. Even though back pain affects nearly 10 million Americans a year, there's a lot you can do to avoid the problem. It begins with healthy habits, including not smoking along...

Radio MD Health News - RadioMD news 140411.mp3

A series of measles cases in the United States involving children adopted from China highlights the importance of vaccinations for any adopted child from overseas. While measles was declared eliminated from the United States in 2000, cases still occur when infected people arrive in the country. The U.S. outbreaks occurring in Minnesota, Missouri and Washington state began in July 2013 when two adopted Chinese children were diagnosed with measles shortly after their arrival. A doctor's "bedside manner" seems to have a real effect on patients' health says new research. The review, of 13 clinical trials, found that when doctors were given training to hone their people skills, patients typically...