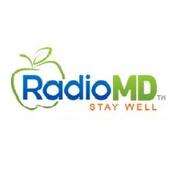 Radio MD Health News - RadioMD news 1212.mp3

RadioMD news 1212 If you were to switch from vegetarianism to meat-eating, or vice-versa, chances are the composition of your gut bacteria would also undergo a big change. The research showed that the number and kinds of bacteria and even the way the bacteria behaved changed within a day of switching from a normal diet to eating either animal or plant-based foods exclusively. Trillions of bacteria live in each person's gut. They're thought to play a role in digestion, immunity and possibly even body weight. A vaccine that protects children against four strains of flu may be more effective than the usual three-strain vaccine. The four-strain vaccine is available as a nasal spray or an injecti...

Radio MD Health News - RadioMD news 1211.mp3

RadioMD news 1211 People with sleep apnea and hard-to-control high blood pressure may see their blood pressure drop if they treat the sleep disorder. Continuous positive airway pressure is the standard treatment for sleep apnea, a condition characterized by disrupted breathing during sleep. The sleep disorder has been linked to high blood pressure. Participants who used a CPAP device for 12 weeks reduced their diastolic blood pressure and improved their overall nighttime blood pressure. People who take certain acid-reflux medications might have an increased risk of vitamin B-12 deficiency. Taking proton pump inhibitors to ease the symptoms of excess stomach acid for more than two years was l...

Radio MD Health News - RadioMD news 1210.mp3

RadioMD news 1210 Expectant mothers who smoke marijuana may triple their risk for a stillbirth. The risk is also increased by smoking cigarettes, using other legal and illegal drugs and being exposed to secondhand smoke. Stillbirth risk is heightened whether moms are exposed to pot alone or in combination with other substances. They found that 94 percent of mothers who had stillborn infants used one or more of these substances. Stillbirth refers to fetal death after 20 weeks of pregnancy. Abuse of narcotic painkillers and other prescription drugs is a growing problem in the United States, and a leading doctors' group is urging members to exercise tighter control on the medications. The Ameri...

Radio MD Health News - RadioMD news 1209.mp3

Daily Health News provided by RadioMD.com

Radio MD Health News - RadioMD news 1206.mp3

RadioMD news 1206 Diverticulosis a medical problem characterized by pouches in the lining of the colon is much less risky than previously believed. Previous research concluded that up to one-quarter of people with diverticulosis will develop a painful and sometimes serious infection called diverticulitis. But this new 15-year study shows that the risk is actually only about 1 percent over seven years. Most people develop diverticulosis as they age. More than half of people over 60 and two-thirds of those over 70 have the condition. People with diabetes are at increased risk for eye problems, but a new study finds that poor diabetes patients who go to public hospital clinics have low rates of...