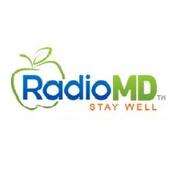 Radio MD Health News - RadioMD news 1206.mp3

RadioMD news 1206 Diverticulosis a medical problem characterized by pouches in the lining of the colon is much less risky than previously believed. Previous research concluded that up to one-quarter of people with diverticulosis will develop a painful and sometimes serious infection called diverticulitis. But this new 15-year study shows that the risk is actually only about 1 percent over seven years. Most people develop diverticulosis as they age. More than half of people over 60 and two-thirds of those over 70 have the condition. People with diabetes are at increased risk for eye problems, but a new study finds that poor diabetes patients who go to public hospital clinics have low rates of...

Radio MD Health News - RadioMD news 1205.mp3

RadioMD news 1205 Over the past four decades, the rate of twin, triplet and other multiple births has soared, largely the result of fertility treatments. In 2011, more than one-third of twin births and more than three-quarters of triplets or higher in the United States resulted from fertility treatments. But as the trend for certain treatments like fertility drugs has waned, replaced by in vitro fertilization, so has the rate of multiple births. The landscape is changing toward greater use of IVF and elimination of non-IVF fertility treatments. Insecticide-treated underwear won't wipe out lice infestations in homeless shelters. The strategy initially showed some success, but the lice soon de...

Radio MD Health News - RadioMD news 1204.mp3

RadioMD news 1204 People in rural areas are nearly three times more likely to drown than those who live in cities. This may be because rural residents are more likely to be around open water and less likely to have taken swimming lessons. A second found that most drowning incidents occur in public places, such as open water, recreation centers or parks. Even so, four out of five drownings happen without a witness. Despite being more likely to receive CPR, a drowning victim's 5 percent chance of survival is as low as all other types of cardiac arrest. Despite diversity initiatives, there still are too few minority faculty members at U.S. medical schools and those minorities are less likely to...

Radio MD Health News - RadioMD news 1203.mp3

RadioMD news 1203 The prevalence of a painful condition known as shingles is increasing in the United States, but new research says the chickenpox vaccine isn't to blame. Shingles is caused by the same virus that causes chickenpox, the varicella zoster virus. Researchers have theorized that widespread chickenpox vaccination since the 1990s might have given shingles an unintended boost. But that theory didn't pan out in a study of nearly 3 million older adults. Exposure to children with chickenpox boosts adults' immunity to the virus. A Candian study says the notion that some people can be overweight or obese and still remain healthy is a myth. Even without high blood pressure, diabetes or ot...

Radio MD Health News - RadioMD news 1202.mp3

RadioMD news 1201 The race to repair the U.S. government's troubled health insurance website by Nov. 30 has yielded a number of important fixes, but health officials on Sunday acknowledged that more work is needed to improve consumers' experience with the online marketplace. Still, federal health officials declared the site much improved, ticking off a list of repairs and enhancements that have been made to the site, even as late as last night. HealthCare.gov plays a crucial role in the ultimate success or failure of the Affordable Care Act. Following home-heating safety measures will help keep you and your family safe this winter. Check all of your home's smoke detectors and carbon monoxide...