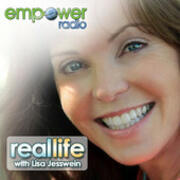 The Science and Spirit of Intuition

In First Intelligence: Using the Science and Spirit of Intuition author Simone Wright contends that the key is learning to connect with and use the intuitive wisdom within that each and everyone can access. She calls intuition a survival skill. First Intelligence promises that while we all have the ability to use our intuition, in order to be actively intuitive — which means to be able to use it at will instead of by happenstance — we must develop the skill.

Developing Your Spiritual Gifts in the Everyday World with Chad Mercree

Chad Mercree, author of The Way of the Psychic Heart: Developing Your Spiritual Gifts in the Everyday World is excited to spread the message that being psychic is totally natural and anyone can do it. If that brought up thoughts of, "Yeah right!", then make sure to listen to the show. We all have intuitive abilities and now is the time to start using them to bring about your best life possible!

The Mysteries, Madness and Anxieties of Parenting!

Brian Leaf approaches parenting with enthusiasm and comedy in his book Misadventures of a Parenting Yogi. Join me as Brian recounts hilarious stories of family mishaps that any parent will relate to on a far-ranging list of topics - from birthing class to breastfeeding, choosing a school to pooping, and much more.

Manifesting Prosperity with Tammi Baliszewski

Tammi Baliszewski is an ordained minister, has a Ph.D. in Holistic Life Counseling, is a Certified Hypnotherapist and a Certified Polarity Practitioner. She holds Bachelors of the Arts in Psychology and has completed the Masters Program in Spiritual Psychology at the University of Santa Monica and a second Masters Program entitled "Consciousness, Health and healing". Tammi is a certified Art 4 Healing Facilitator and is Mandala Art Facilitator and Trainer. She is currently studying and teaching with Paul Heussenstamm world renowned artist, author, healer and teacher.

Messages of Hope for Your Spiritual Evolution with Paul Selig

How does someone go from being an NYU teacher, academic and published playwright to a highly sought after channel/empath? According to Paul Selig very reluctantly. In Paul's latest work The Book of Knowing and Worth (a channeled text) learn how the "energetic" transmissions received through reading this book can change your life.

The Power of Energy Healing with Geredette McGuinn

Then this is a show you are not going to want to miss! Geredette McGuinn's healing techniques are so unusual that I had to have her work on me. To find out the results listen to this fascinating light worker!

Partners in Passion: A Guide to Great Sex, Emotional Intimacy and Long Term Love

Yep, we're talking sex today. But really it's more about closeness, intimacy, connection and building a better relationship. Partners in Passion themselves, Mark Michaels and Patricia Johnson offer relationship and sexuality coaching informed by their Tantric training and 15 years of teaching experience. Whether you are in a relationship or single this interview is going to be packed with great information you don't want to miss!

Life By the Numbers with Elizabeth Summers

What's in a number? According to Numerologist Elizabeth Summers quite a lot! Find out how about the secrets coded within your name and date of birth. She will focus in on what 2014 holds for us personally and globally. What sort of changes can we expect and how can we make the most out of this year and beyond? Numbers hold the answer. Don't miss this intriguing guest!

A Happy Day at Work with Jim Donovan

Can you really be happy at work? Jim Donovan created a wonderful book to provide you with simple, easy-to-implement ideas that you can use to move toward creating an amazing career...and life! You have the right to enjoy everything in your life, especially your work. Doing so will require ownership on your part. Listen today for great information about time management, getting out of the grind, goal setting, workplace resilience and more!

Qi Gong your Way Through Life with Lee Holden

You've heard the word but may not really know what Qi Gong is all about. Ok, so maybe you haven't heard the word either. Today I am psyched to find out more about this ancient practice of healing and how it fits in with tai chi. Do you need to be a Zen master to master this mind/body movement? Will learning more about Qi Gong bring you peace, focus or clarification? Lee Holden is an internationally know instructor in meditation, tai chi and Qi Gong and used this practice to heal his body allowing him to return to the soccer field and life in record time!

When Spirituality Meets Business with Cha-zay

So excited to have Cha~zay on the show again. She is an international business consultant, spiritual advisor and author. We will dive into how to earn BIG while remaining spiritual and authentic. We'll take a second look at soul mates vs. twin flames and learn how to become your own guru. This show is going to be packed with great information...don't miss it!

The Healing Season with Shannyn Caldwell

When life throws you a curve ball (in Shannyn's Caldwell's case a tornado) how do you pick up the pieces and move forward? Shannyn says that time does not heal all wounds, but God does. The tools of praying, fasting, meditation, journaling and scripture helped Shannyn after a devastating loss. Listen today and be inspired!

Angels in the ER with Dr. Robert Lesslie

Do you believe in angels? Do you think they know when we need them and come to our aid? Dr. Robert Lesslie has witnessed this miracle more than once and joins us to share stories of Angels in the ER!

A Healers Life: Exploring Energy Medicine with Elaine Grohman

I am so excited to have Elaine Grohman on the show again. She is a powerhouse in the world of energy medicine, angel connection and human potential. Elaine is an Associate Polarity Practitioner, a Certified Healing Touch Practitioner and an Angel Therapy Practitioner. Curious about what all of that means? Me too! Join me for an energetically inspiring 30 minutes!

Celebrating Greatness in Every Woman

Mary Anne Radmacher and Liz Kalloch pay tribute to all women's everyday inspirational richness through their book SHE: A Celebration of Greatness in Every Woman. A collection of beautiful art along with the wisdom of women like Oprah, Lucille Ball, Julia Child, Mother Teresa and many more. Join Lisa Jesswein and pay tribute to your strength, character and compassion.

Healthy Eating For You and Your Family

How do you change from a Mountain Dew pizza pasta diet with no veggies to healthy choices every day? Family wellness coach, teacher and writer Angelle Batten knows how because she did it! And she changed everyones diet. How did that go over in a house full of kids? And how can you begin to make manageable food choices right now? Find out on this edition of Real Life with Lisa Jesswein.

Always Look on the Bright Side

Are you the person who always looks on the bright side? Or do you want to be? Author Allen Klein will fill your day with joy and help you to be happier every day. After all he is a Jollytologist.

Changing the Way We Die

Compassionate end of life care is a growing business and one that is changing rapidly. I know that talk of hospice care may be uncomfortable but what better way to find out more about this topic than here on Empower Radio. Hospice at its best, is much more than a way to relieve the suffering of dying. It is a way to live. Join me, as I sit down with Fran Smith & Sheila Himmel, the authors of Changing the Way We Die, on this edition of Real Life.

Calling in Your Beloved: The Truth About Soul Mates

Do you believe in love at first sight? Do we only have one soul mate? What path does our true love take to find us? Is it destiny? Love is in the air and on the air with Sara Wiseman. Sara examines the concept of romantic love, soul mates and the karmic conditions of relationships!

The Life Organizer

The new year is here- so lets get organized! Most women today juggle multiple schedules: full-time jobs, meal planning, fitness, spirituality, shopping, dinner parties, soccer for Jenny, and t-ball for Johnny. Their lives are so full of commitments that many don't ever find time to focus on their own dreams and desires. When bestselling author Jennifer Louden created an intuitive planner for herself and later shared it with others through her workshops, the results and achievements were amazing and she decided to write The Life Organizer: A Woman's Guide to a Mindful Year.

Travelling the World with Julie Dawson

What would your world be like if you visited 97 countries? Artist, author, speaker and traveler Julie Dawson shares her amazing stories of traveling to distant corners of the world with her husband for weeks at a time on their own. As a watercolor artist her pieces are inspired by her extensive journeys. And just for the "wow" of it Julie self-published a coffee table art book filled with pictures of bells discovered in 57 countries. You are going to love seeing the world through Julie's eyes and art!

Pick Your Yoga Practice

Ashtanga is not what you say after someone sneezes...it's one of many types of yoga. What if I told you that anyone can do yoga? Yes, anyone! You don't have to be able to twist yourself up in knots or even be flexible to benefit from yoga. Find out about this ancient practice and how it can transform your life with Guest Megan McCrary on this edition of Real Life with Lisa Jesswein.

Personal Success Coach Using the Law of Attraction

This is the perfect time to change your life! But if you don't know where to start, a coach might help. The Law of Attraction is a popular way to jump start the new in your life and is powerful tool of manifestation. Kevin Young and his wife Suzanne use this method and have 25 years of studying and learning in their quest for a better life and now they share all of that with you. Do you know where you are on the emotional scale? Are you a #21 (Insecurity/Guilt/Unworthiness), or a #10 (Frustration/Impatience) or maybe you are a #3 (Enthusiasm/Happiness)?

Survival in a Changing World

How do you prepare when weird is the new normal? When I first heard about the book Common Sense in Uncommon Times: Survival in Uncommon Times I thought it was some back woods hunters survival guide. I was wrong. It's much more. This book has good, solid, usable information. When we are prepared for the unexpected, we can move through danger with confidence. Do you know what a triangle of safety is? Find out on this edition of Real Life with Lisa Jesswein.

The Grateful Table: Blessings, Prayers and Graces From Brenda Knight

365 blessings light the way toward cultivating gratitude every day. Saying grace is one of our loveliest traditions and one that has stood the test of time for a good reason—it simply feels wonderful. Whether you hold hands and pray to the heavens above or wax poetic about the bounty of food, these blessings turn any group of people into a family, connected by the power of gratitude. Grateful Table is not your grandmother's book of graces. Filled with fresh voices and contemporary expressions of thankfulness.

The Stars Don't Lie with Astrologer Kim Barno

Lisa Jesswein asks Astrologer Kim Barno about the stars, what they have in store for you, what we can expect in the new year and what exactly is a Mercury Retrograde anyway?

Re-Imagining the Holidays with Guest Sara Wiseman

Lisa Jesswein speaks with Sara Wiseman about how to avoid the six traps of overabundance and create some fresh new holiday traditions. Stop stressing this season and start enjoying the holidays for what they truly are; A time for thanks, joy, giving and gratitude.

Near Death Experiences with Dr. Cha~zay

Lisa Jesswein and Dr Cha~zay discuss their very similar near death experiences; What it felt like being pulled back through the tunnel away from the light. How it changed their lives for the better and helped shape who they are today.

Reduced to Joy with Mark Nepo

Join Lisa as she speaks with acclaimed poet Mark Nepo about the journey of life, how we feel about aging, what it's like to one of Oprah's favorites and what his favorite cereal was growing up. This is a fun, fresh and inspiring interview that is sure to brighten your day.

Your Own Personal Empowering Coach - Cyrstal Andrus

Lisa interviews the amazing, positive, empowering Crystal Andrus. Find out how the best-selling author and international speaker reached her full potential, how she helps people just like you every day, and about how asking yourself one simple question can transform your life.

The Haunted Collector: John Zaffis

HAPPY HALLOWEEN Empower listeners! I've got a treat for you...Haunted Collector's John Zaffis. What was it like growing up where pass the salt and did you see that ghost were both common? John has over thirty-six years of experience studying and investigating the paranormal. Do you think he ever gets scared? Join us and find out!

The Art of Healing with Dr. Bernard Siegel

Join Lisa Jesswein as she interviews Dr. Bernie Siegel, author of The Art of Healing: Uncovering Your Inner Wisdom and Potential for Self-Healing. Dr. Siegel dedicates himself to humanizing the medical establishment's approach to patients and empowering them to induce their own healing. A fun, fresh and informative chat you won't want to miss!

Pump Up your Life with E-Squared Power

Lisa Jesswein speaks with author and hopeless romantic Pam Grout. Her book E-Squared is a world-wide phenomenon and has changed the way people look at the law of attraction. An insightful, energetic and very amusing interview.

Living a Life of Gratitude: Your Journey to Grace, Joy & Healing with guest Sara Wiseman

Lisa Jesswein interviews spiritual teacher Sara Wiseman about her new book, Living a Life of Gratitude: Your Journey to Grace, Joy & Healing. Lisa reads excerpts from the book and asks Sara to share some of her personal memories from these fascinating 88 vignettes.

Magical Fashionista with Tess Whitehurst

What are you wearing right now? Does it reflect the message you are trying to send or the job or man you are trying to attract?

Leap of Perception

Wouldn't it be great if you could apply your intuition in practical ways? Penney Peirce can help with that! She's a well-respected international expert on intuition and perception. She is a gifted clairvoyant empath and visionary, and a pioneer in the intuition development movement. Penney has worked around the world as a coach and trainer to business and government leaders, psychologists, scientists and those on a spiritual path—since 1977.

"The LIfe of a Celebrity Psychic Medium"

What major events will happen in 2014? Manhattan's celebrity psychic Thomas John joins me for a revealing upbeat interview. What's it like to be psychic? Do we all have "it"? How do you harness psychic energy to benefit yourself and others? Find out! You are not going to want to miss this rare opportunity to grab a dose of psychic power.

Where Do You Search For God? with guest Brad Warner

Brad Warner: Where do you search for God? Zen monk and bestselling author Brad Warner offers straight talk about why the "Godless religion" of Zen Buddhism has a lot to say about God.

Do It Yourself Akashic Records with Jacki Smith and Patty Shaw

Do you know what the Akashic records are? Why are they important to us? How can we use this knowledge to guide us? Answers incoming on this week's show with authors Jacki Smith and Patty Shaw. Oh these ladies are a trip...in a good "oh my gosh awesome energy" way!

Happily Even After...A Widow's Journey with Carole Brody Fleet

We continue our discussion with Carole Fleet about getting though and beyond the grief of widowhood. This interview is meant for anyone dealing with grief or feeling stuck in sorrow. With the holidays right around the corner how will you make it? There is a way!

Anodea Judith on Real Life

Are you feeling a profound change in your life right now? What does it mean and how does it relate to where we have come as a species and where we are going? Anodea Judith has been called a prophet for our time and continues to speak on personal and planetary transformation.

Catching Optimism with David Mezzapelle

David's book Contagious Optimism is flooded with uplifting stories and motivational advice to rattle your cage, pull you out of that hole and move you in a positive forward direction. Sometimes the right book or interview at the right time and change your mood, perspective or life. This is that interview. This is that book. It's time to catch optimism!

Gwilda Wiyaka: So We're Still Here, Now What?

Since the world did not blow up in December of last year what are we to make of prophesies? How do we continue to live our lives in this post non-apocalyptic world without always looking over our shoulder? Gwilda Wiyaka has much to say about spiritual evolution and personal empowerment in this new era.

"Journey from Banking to Ice Cream" with Guest Scott Moloney

What would possess a successful banking professional to suddenly trade in his suit for an apron? To go from cold cash to cold ice cream? Find out from Scott Moloney creator and owner of Treat Dreams in Ferndale, MI. Find out what it takes to change course, follow a dream and stay true to that dream no matter what! This is going to be a delightfully delicious interview.

Marriage. Divorce. Finding love. Keeping love. With Terri Orbuch: The Love Doctor

We all want to know the secrets when it comes to our relationships. Dr. Terri Obuch has been studying relationships and healing hearts for over 25 years. Well ok the healing hearts part is up to us, but she sure does put our make-ups, break-ups and relationships into perspective. Whether you're looking for love, working on a current relationship or starting over this is the interview for you!

Paula Perelman: Waking up to your Inner Truth

How do you connect with that voice or space inside you that holds your true calling? Where are the answers as to why things happen the way they do? What methods will help unblock that which is stuck and heal what is hurting? Educator, Intuitive Guide, Consultant and Meditation Coach Paula Perelman could very well be the connection that will guide and inspire you to move forward and live a life filled with purpose.

Tony Burroughs: Manifest What You Want...Really!

If you are stuck in the "I don't know what I want" or the "I don't know how to get what I want" rut, then this is the interview for you! Tony Burroughs leads us with compassion and humor to identifying and manifesting your intentions. In not so fancy terms...make your dreams reality. It's about time you started believing that what you want can really come to fruition.

Tony Sherock: Fit for Life

If you are one of those people who wants to get healthy and fit but hates the gym, or doesn't know where to start, or constantly sabotages your progress, then you're going to want to hear this interview! Certified personal fitness trainer and former "bad food junkie" Tony Sherock sets a solid foundation for emotional and physical success.