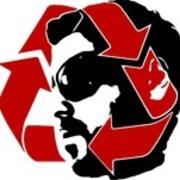 RMI Vegas Podcast

Heath Harmison and Sean Hancock talk about their experience performing improv in Las Vegas. Sean loses something important of Heaths while gambling. Heath performs at the Brad Garretts Comedy club at the MGM GRAND. They talk about the Idaho Laugh Fest and the excitement in Comedy that is hitting the Treasure Valley!

Interview with Megan Bryant Sep 3rd

Sean Hancock interviews the multi-talented and very busy Megan Bryant, founder of Idaho Laugh Fest. Dive into the world of a mother who juggles living, working and doing comedy in and around the North West.

Sean and Heath rmi podcast aug 13 2013

Sean Hancock and Heath Harmison, sneak onto Boise State University blue turf during a bronco scrimmage wearing full body spandex morph suits. They share what they recorded and go through top news story's around them and how ridiculous they are.

life after tour w American Idol winner

Sean Hancock of Recycled Minds interviews his good friend Jake Van Paepeghem who returns after being on tour with American Idol winner Kris Allen . Jake shares the challenges of leaving behind life, and battle with different fears humans face.

jvp interstate podcast.mp3

Interview with Improvolution

Heath Harmison interviews Improvolution, one of Boise's up-and-coming improv troupes competing in the improv Cage Match. Listen to how they got their start, what's unique about their particular show and what they look forward to in the future of improv comedy in Boise.

Interview with Comedy Sportz Boise

Sean Hancock of Recycled Minds interviews Randy Reese, founder of Comedy Sportz (CSZ), Buffalo, NY, and Jared and Nichole Stull of Comedy Sportz Boise. That's right! They're back! Check it out as these new underdogs go head-to-head in the improv Cage Match, Boise's first improv competition. The winner walks away with $1000 cash and a $1000 performance contract. Don't miss them this weekend, Sept. 8, 15 and 22. Comedy Sportz will be doing what they do so well: gimmicky, family friendly, fast fun improv. Mmmhmmm, good for everyone. So, come out and cast your vote for your FAV!

Interview with Insert Foot Theatre

Sean Hancock sat down with Boise's improv comedy group Insert Foot Theatre. They are one of the groups competing in the Improv Cage Match September 8, 15 and 22. The winner of the Cage Match gets a $1000 cash prize and a $1000 booking contract with a local venue. Be sure to check out some of the great things these funny guys have to say about comedy in the Valley, the Cage Match competition and where they fit in as young, hip comedians.

Interview with Chicks and Giggles

Sean Hancock interviews Chicks and Giggles as they talk about the improv Cage Match, life, laughter, motherhood, comedy, and the balance of it all.