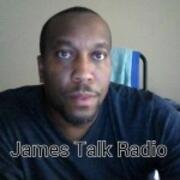 Something For The Women

this episode is for the women there's nothing better than a love of a woman and there are bad men who don't appreciate the love of a woman

Giving God His praise

They are a lot of people that prays to God God is so amazing . but you do have the ones that will use God's name in vain

Proverbs_18_22

I'm sorry that the audio is not good. U have to turn the volume down some to hear it better He who finds a wife finds a good thing, And obtains favor from the Lord.

People are really selfish

people can be really selfish thinking about only there self

Email From Portland, Oregon

Look at yourself to see the problem is you instead of others

Is people's standards too high

whats the problem in u

A response to Mary email

Problems with Relationships 3

Some of the Problems in a relationships.

Problems with Relationships 2

Relationships Series part 1

Whats wrong with relationships, Men and women of today

Relationship

Whats wrong with relationships of today

This is an episode of whats wrong with relationships of today, have a live guess Wishingyouwasme Wilkes tells her point of view of whats wrong with some women and men of today.

Good women vs Bad women

There are good women out here and they do have lots of bad ones out here that make the good ones look bad and also the guy.

Is its hard to find that right person

The men and women from Maryland and DC how up here it hard to meet someone.

dating is hard

Its hard to find the right person to date in today world.