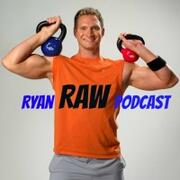 Lori Kirwan

Dax Wilcox

Dave Salmoni Workout and Diet

Anthony DiPasquale Fasting

#31 Intermittent Fasting with Dan Go

The Fat Loss Ninja himself Dan Go joins the podcast to discuss, Secrets to Successful Body Transformations How to use the Intermittent Fasting Diet Kettlebell Training and more...

#32 Dr.Sara Solomon Intermittent Fasting

-For years we have been told to eat 6 small meals a day every 2.5-3 hours if we want to keep our metabolisms revving and our bodies lean- Is this Wrong?! Intermittent Fasting- Is this the answer to watching your body fat melt away? - Dr.Sara Solomon answers this questions in depth.

Ryan & Tanya

Ryan & Tanya

Q&A with Beaus All Natural Brewery

Ryan Shanahan drives 4.5 hours to Beaus All Natural Brewery in Vankllek Hill Ontario to discuss Organic Craft Beer with Beaus All Natural Brewery Brewmaster and Irishman Matt O'Hara. Listen and Discover: - What is Craft Beer - Why drinking from the bottle will give you a beer belly - The correct Beer serving glasses and temperture - How water sources effect the taste and health of your Beer - The Tom Green Beer ! Website: http://www.beaus.ca/

#36 Q&A with Merchants of Green Coffee

Ryan Shanahan has a cup of coffee with Merchants of Green Coffee co-founder Derek Zavislake to discuss: - Kopi Lowak, the most expensive coffee in the world - Solar Dried Coffee - How to tell if the coffee your brewing is stale - The Health Benefits of organic & fair trade coffee

#35 Q&A with Richard Ryder

#35 Q&A with Richard Ryder

#34 Ryan Raw and Wife

Ryan and Tanya discuss jumping up and down in front of the mirror naked to motivate them to workout.

#33 Q&A with Funk Roberts

Funk Roberts and Ryan Shanahan discuss - The steps to becoming a YouTube Celebrity - How Funk got into the best shape of his life in his 40's - Funk tells us about his favourite breakfast to burn fat. - And much more...

Q&A with Arysta Creator Of Travel Roller

Q&A with Arysta Creator Of Travel Roller

#31 Q&A with Dana Thody

Ryan Shanahan and Dana Thody discuss the steps to becoming a full time fitness trainer - A Must Listen!

George Chaker

#28 Dr. Adrienne McRuvie

Fun discussion about Chiropractic care for runners, Yoga for stress release and the important role of a pre-natal Doula. Dr. Adrienne's website is @ http://www.omachiro.com

#27 Best Weight Loss Supplements

Expert Nelson Narciso lists the best supplements for Weight Loss, Immune System and Healthy Kids.

#26 Q&A with Marc Lebert

Canadian Fitness Guru Marc Lebert, shares his success short cuts for getting into shape immediately, jedi mind tricks for six pack abs and reveals the full story behind developing his successful fitness products.

#25 Q&A with Elisabeth Magalhaes

Pole Tabata's, Grumpy Clients and Elisabeth almost makes Ryan tear up a little...

#22 Q&A with Matt Cauz

Talking Marathon Running and Weight Gain Contests with Matt Cauz.