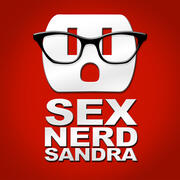 Sex Geek Bus

  CROWDSOURCING LOVE & SEX! Coming back from Reid Mihalko's Sex Geek Summer Camp, Sandra asks fellow campers about how to find love, how to get laid and other tidbits. TOPICS: Creating a relationship that befits you, Finding compatibility, Being aggressively yourself, Filtering people, Setting expectations, Loving yourself first, Don't underestimate yourself or others, Reflecting on self-treatment, Fill your cup first, Loving from a strong place, Diability and the right to sex, Asking for assistance, Be interested not interesting, Eye contact, Find people who like sex the way you do, Make yourself comfortable, Rejection, List your accomplishments, Fill yourself up before someone else does, L...

Applied Arousal with Pamela Madsen plus Jason Porath!

HAND HUMPING! Author and advocate Pamela Madsen teaches Sandra to rock out with her arousal out. BUT FIRST! Sandra ask Jason a prying question. TOPICS: Ball Cupping, Flaccid State Pleasure, Erectile Dysfunction, Losing Sight of Pleasure, Low Libido, Lotus Lift Meditation, Finding Arousal, Religious Movement, Aroused Meditation, The Heel Trick, Depak Chopra, Childhood Shaming, Numbness, Erotic Energy, Inner Pharmacy, Kegels, All Day Arousal, Lighting Up Our Bodies, Observer Sex, Self Esteem, Un-armouring Ourselves, Roleplay, Power and the 3 questions to ask yourself when you're turned on!  

Oh Joy Sex Toy - Part 2, LIVE in Portland with EriKa Moen and Amy Miller!

THE ORGASMATRON! Continuing onward with the creator of the adorable webcomic "Oh Joy Sex Toy," Erika Moen and comedian Amy Miller, Sandra ponders sex toys, workshops and the sexier side of Portland. TOPICS: Bad Dragon Toys, Clitoral Slumber, Sybian, Erika's First Sex Ed Workshop, Deep-throating, She Bop, Palates, Strip Clubs, Hypothesis, Culture of Excess, Courtney Love & Kurt Cobain, Being Vanilla, Horny All the Time, Ball Kicking, Sex Communities of PDX, Theories, 3nder Threesome App, So Many Holes, Eiffel Tower, Sex Party Decisions, Club Sesso vs Kinky Salon, Webcomic Advice, BDSM Stories and Vaginal Plugs.

Oh Joy Sex Toy - Part 1, LIVE in Portland with Erica Moen and Amy Miller!

WHAT'S UNDER THE BLANKET? Sandra flies to Portland to podcast live with the creator of the wildly popular webcomic "Oh Joy Sex Toy," Erika Moen. BUT FIRST, comedian Amy Miller spills it about dating, sex and love in Portland. TOPICS: Casual Sex, Dating Younger Men, "No Worries," Being a Sex Educator vs Cartoonist, Dar, Penny Arcade's Robert Khoo, The OJST Origin Story, The Dick & Vagina Crowd, Battle Hardened C*nt, Hitachi vs Doxy, Spontaneous Orgasms, Minna Limon vs Je Joue MiMi, 5 Mystery Sex Toys, Delivering "The Buisness," Nipple Antennae, Dalek Roleplay, Bath House, Swinger Club, Butt Stuff and the toy that leaves Erika speechless.

Quickie - Wet Newlyweds

CAN YOU BE TOO LUBRICATED? Sandra answers her inbox, wrestling with a genital and relationship conundrum. TOPICS: Erotic Hypnosis, Quickie Lengths, Sex Friction, Fast Sex, Kitty Litter, Selfish Spouses, Being on Team Fun and The Whole Point of Sex.  

Sex Dolls and More with Matt Krivicke & Bronwen Keller plus Kurt Braunohler!

THE UNCANNY VALLEY AND THE MOST AMAZING BALLS! Sinthetics makers Matt Krivicke and Bronwen Keller help Sandra explore the world of the most lifelike, anatomically correct silicone dolls on the market. But first, comedian Kurt Braunohler weighs in. TOPICS: Judgement, Fantasy, Threesomes, Mannequins and Art Pieces, "Lars and the Real Doll," Ownership, Origins, Art, Life Saving, Creepy Factor, Torso Sex, Penis Size, Teledildonics, Robotics, Male Dolls, Replicating Life, Mad Scientist, Penis Molding, Labia Art, Vulva Perfume, Bags of Buttholes, Vagankle, Doll Gape, Doll Tongue, Collectors, Forums and Community, Loneliness, Client Stories, Compassion, Body Mechanics and How to Meet the Dolls!

Hook-up Culture & History with Dr. Lisa Wade

Sociologist Dr. Lisa Wade reveals the fascinating reality behind hook-up culture, what it is, and surprising ways to do it better. TOPICS: College Students Trapped on Campus, Choice vs Obligation, Expectation, Narrowly-defined Sexual Exploration, Orgies, College Parties, Paula England, Science!, Orchestrated Chaos, 1920s: The Crazy Years, Courting vs Dating, Heterosexual Socializing, Makeup & Dieting Origins, Slaves & Prostitutes, The Charleston, 1940s: Same Sex Experimentation, Richard von Krafft-Ebing, McCarthyism, Foreign Wives, 1950s: Lock it Down!, 1960s: Sexual Revolution!, Promiscuity, Value of the Masculine vs Feminine, Andro-Centrism vs Sexism, Emotionaless Sex, Broken Sexuality?, R...

13 Years a Boyfriend with Kurt Braunohler

EARLY SEX & LOVE! Comedian Kurt Braunohler helps Sandra wrestle with the question, "Can we be fulfilled in early relationships?" TOPICS: Judgement, Rumshrpinga(?????), "This American Life," Falling in Temporary Love, Casual Sex, Feeling Resentful & Unfulfilled, Inevitability vs Possibility, Scared & Alone, "Chinatown Bust," Dismissing Doubts, Grass is Greener, The Ideal Person, Persona, Fantasizing & Flirting with Others, Romantic Discontent, Exploring, Settling into Roles, "They Came Together," Soul Mates, Completing Yourself, Choosing Your Person, Trapped, Handling Loneliness, Living Alone, Boredom, Inner Tardis, Breaking Up vs Growing Together, Cheating, Baby Fever, Inauthenticity and Sex...

Sex & Alcohol... And the Supreme Court with Adam Rogers plus Allan Gelbard, Esq!

DOES BOOZE MAKE US HORNY? Author and science journalist Adam Rogers ("Proof: The Science of Booze") takes us through the sex & alcohol laboratories and reveals all the butt stuff along the way. BUT FIRST! Attorney Allan Gelbard explains this week's Supreme Court decision placing the employer between a woman and her doctor. TOPICS: The Effect of Ethanol on the Brain, Magic Mushrooms, Scientific Mysteries, Placebo Booze, "Drunken Comportment," Soda Pop Opiates, Drunken Promiscuity, Unsafe Sex, Increased Aggression, Gin vs Bourbon, Psychoactive Mechanisms, Thujone, Horny-Making, Inebriated Arousal, Erections, Hangovers and THE POWER OF SUGGESTION! BONUS: Contraception, Hobby Lobby, Enforcing Be...

Married Sex with Jackie Kashian!

SHARK ROLEPLAY & SECRET CRUSHES! Comedian & late bloomer Jackie Kashian (The Dork Forest, This Will Make an Excellent Horcrux) dishes on finding her spouse and developing great bedroom teamwork! TOPICS: Comedian Socializing, Depression Contests, Horcrux, Polyamory, Ultimatums, First Boyfriend, Comedy Sex Life, Cheating, Late Blooming, Making Friends, Joke Wisdom, Porn vs Comedy, Money, Tools of Comedy, Generalizing Women, Online Dating Strategy, The Universal Friend Zone, Her Love Story, Sweat Equity, 60 Year-Old Vagina, Sex Abuse, Sexual Fantasies, Triggers. One Night Stand, Game Mechanics, LARPing, @Midnight and remember folks, sex is supposed to be fun!  

Life with Boobs with Rachel Butera plus another Rachael!

Comedian and actress Rachel Butera (Howard Stern, America's Got Talent) shares how great breast fondling can feel... if done well. Then we discover the mysteries of bra engineering. TOPICS: Rosie O'Donnel Impression, Breast Slang (Jugs vs Titties vs Boobies vs Knockers), Boobs in the Raw, Good Cleavage, Sex Physics, The World's Greatest Tits, Bra Math, 42C vs 38DD, Breast Pawing vs Cupping, The Underneath, Caressing Tips, BE THE BRA!, Fondling, Starting with Broad Strokes, Nipple Orgasms, Butt Cheeks, THE IDEAL TIT EXPERIENCE, Tongue Flicking, Almost-Areola, Tongue Swooping, Kick Ass Casual Sex, Boob Smacking, Pleasurable Jiggling, Porn Phantom Sensation, Cleavage Politics, An Air of Mystery...

1-900-Phone-Sex

  BLOWJOB SIMULATIONS & SEX IMPROV! Comedian Moshe Kasher and Sex Educator Ashley Manta share their stories at both ends of a phone sex chat line. TOPICS: Virgin Adolescent Phone Sex, Bar Mitzvah Money, Gay Chat Lines, Orientation Theories, Manikins, The Phone Bill, Virginity, Deaf Phone Sex Story, Comedy Special, Foreign Workarounds, Filipino Mystery Call. THEN: Frisky Feminist Press, Sounding Sexy, Fake Ad Pictures, Sex Work, Popular Requests, Fake Gagging, Cigarette Fetishists, Fart Noises, Mirroring, Torture Fantasy, Favorite Callers, Body Quivering, Fake Orgasms and Alabama Preachers!

Golden Showers with Ken Melvoin-Berg, Sunny Megatron and Damon Holzum!

  TASTE THE RAINBOW! Sandra explores the athletic world of water sports. TOPICS: Squiks, Piss Play, Submission, Sterility Myths, Maple Syrup, Hydration, Open Relationships, Babygirl, Nipple Clamp Ingenuity, Taboo, Urine Enema, Anatomy, Hollow Butt Plugs, Urine Bong, Humiliation, Alpha Dogs, Puppy Pits, Gender, Medical Concerns, Pee vs Clowns, Acquired Taste, Gag Reflex, Beer, Urine Neutralizers, Corn Flakes, Vulnerability, Asparagus, Logistics, Getting Pee-shy, Chugging, Pungency and  the age old question of blood vs spit vs pee. Yum! 

Rejection, Rage and YesAllWomen with Dr. Chris Donaghue and Barbie Davenporte!

TRIGGER WARNING! Sandra searches for understanding and insight in the wake of the Isla Vista shootings. Therapist Dr. Chris Donaghue and writer Barbie Davenporte weigh in. TOPICS: Terrorism, Mental Health, Relationality, Chicken or Egg, Fragmentation, Disassociation, Fox News' Homosexual Impulses, Othering, Entitlement, Babies & Puppies, Misogyny, Gender as Social Construct, Universal Needs, Alpha and Beta Males, Healthy Anxiety, #NotAllMen, Compassion & Empathy. THEN: Feminism, Equality for All, More Hashtags, Comic-Con Upskirt Photo, Parking Lots, Gay Bars, Jamaican Street Harassment and Club Humping.

Sex Prep: Body Image with Elle Chase and Elaine!

FEELINGS ARE EVERYWHERE! What do we do when we feel repulsed by our own body? Elaine shares her experience with body dysmorphia and sex educator Elle Chase shares tools to find outer peace. TOPICS: Louis C.K., OCD, Dr. Ari Winograd, Cultivating Sources of Beauty, Cellulite, Pubic Hair, Seeking Help, Nerds, Escaping Feelings, Self-Help Pitfalls, Sandra's Bully, Embodied Feelings, Deep-throating. THEN: Can you handle that nothing is wrong with you? Beach Body, Big n Tall Shops, Looking Healthy, Healthy Ways to Compliment Someone, Feeling Good vs Sexy, Relationship Red Flags, Charisma, Sexy vs Sensual, Food Metaphors, Finding Your Sexy, Mirror Masturbation, Feeling Guilty, and FYI No One Cares ...

Sex & Comics with Matt Fraction, Dean Trippe, plus Jason Porath!

  Sandra explores the Venn diagram of sex & comics with creators Jason Porath (Rejected Princesses), Dean Trippe (Something Terrible) and Matt Fraction (Sex Criminals)! TOPICS: Batman Theory, "Saga," "Y the Last Man," Tina Fey, Joker, Women in Refridgerators, Tropes, "Alias," "Frozen," "Invincible" Spoilers on Issue #110. // Sexual Abuse, Batman, The Multiverse, Dr. Who, Comic-con Stories, The Taxi Driver, Sexual Healing, Robin, Time Travel, Changing Our Narratives. // Alter Egos, James Bond, Chip Zdarsky, "The Fermata," "Out of This World," Billy Wilder, Selling Sex and a new, surprising fan base.

Picking Your Partner with Elle Chase and Kate Loree, LMFT

LOVE AT FIRST SITE & THE SPEED OF ATTRACTION! Sandra searches for the facts on how to choose someone who is right for you. Sex educator Elle Chase shares her current dilemma, while therapist Kate Loree throws down some knowledge on what the person you fall in love with says about YOU! TOPICS: Ego, Ignoring Your Instincts, Life Experience, Storytelling, Dating Site Fails, Young Guys, Courting Process, The List, Valid Feelings, New Relationship Energy, Neurochemicals, Imago Therapy, Falling in Love, Corrective Experience, Emotional IQ, Breakup Pain, The Known vs Unknown, Exhilaration and Finding a Growth-Oriented Partner. P.S. DON'T DATE WHEN YOU'RE LONELY!

Struggling with Monogamy - Part 2! Live in DC with Twanna Hines, Jenn Tisdale and Pere Estupinyà!

MORE DRAMA! Comedian Jenn Tisdale, sex educator Twanna Hines and several audience members including science journalist Pere Estupinyà weight in! TOPICS: Jealousy, Security, Giving Up, Monogoamy vs Marriage, OkTwitter, Depression, Swinging Monogamists, "Sexually Social," This American Life, Paradox of Choice, Online Dating, Dying Alone, "Manic Pixie Dream Girl," Codependence, Personal Growth, "Fewer the Merrier," Halo Effect of Monogamy, Social vs Sexual Monogamy, The Science of Falling in Love and THE BEST ACCENT EVER.

Struggling with Monogam, LIVE in DC with Twanna Hines and Jenn Tisdale (Part 1)

DRAMA! Sex Educator Twanna Hines and comedian Jenn Tisdale help Sandra explore the myriad questions of monogamy. TOPICS: Dating Complications, When a Relationship Begins, Denying Feelings, Ongoing Intention, James Deen, Being a Good Person, One-Sided Monogamy, Keeping Secrets, Managing Your Relationship, Appreciating What You Have, Runaway Train, Attraction, Guilt, Flirting, Needing Attention & Jealousy. Stay tuned next week when we pickup on jealousy… AND BEYOND!

Sex Writer's Block

  KINK CONTRACTS, LOVE LETTERS & SEX GUIDES. Lauren Marie Flemming a.k.a. Queerie Bradshaw shares easy ways for writing to improve your love & sex life. PLUS Gregory Scott a.k.a. UBK of Kush Audio tries to figure out why Sandra feels broken. Good luck, UBK! TOPICS: Small Town Girl, Gonorrhea, Sex & Loss, Breakups, Postcards, Love Letters, Negotiating Consent, Law Degree, Sharing Fantasies, Analogue, Depression Jar, Truth or Dare, Pen & Paper Fetish, Frisky Feminist Press, Twitter, Steve Almond, Showing-not-Telling, Yes/Hell Yes/Maybe/Not Really/Hell No List, Need/Want/Can't List, Erotica, Flying Wish Paper and Hard Truths. THEN: Nanowrimo, Commitment, Choosing a Topic, Frustration, Memoir, F...

Leather Master/slave Contestants Orpheus & Indigo plus Jenny Fine!

WHAT IS A LEATHER DADDY? Orpheus & Indigo are back, answering Sandra's questions about the mysterious world of leather, leading up to their entry in the SoCal Master/slave Contest (sclms.net). Artist Jenny Fine helps Sandra prepare. TOPICS: Fish Panties, Depression, Leather Puppy, Police Academy, Fractals, 1950s Relationships, Fitting In, Angry Black Woman, Anger, Whipped, Emotional Enslavement, Leather Mythos, WWII, Tom of Finland, Earning Your Boots, Poly Relationships, Quad Geometry and Hook Suspensions!

NERVE NINJAS & BLINDFOLD SCIENCE!

Physical Therapist Adam Whitman takes Sandra on a sensual tour of our nervous system. Oh THAT'S why that feels like that! Body awareness for the win! TOPICS: Fitness, Muscle vs Nerves, Lying Patients, Words for Pain, Bend Over Magic, Two-Point Discrimination, Sensory Cortex, Fun Experiments, Healing Headaches, Stereognosis, Proprioception, Layering Sensation, Graphesthesia, Light Touch/Pain/Temperature vs Vibration/Proprioception/Fine Touch, Whole Body Sensation, Orgasm Tips, Nerve Pathways, Eastern vs Western Medicine, Myokinesthetics, Reciprocal Inhibition, Muscle Flexing & Orgasm Training, Genitals in the Brain, Changing Blood Flow, Caveman Hand, Massage, Spanking, Ticklishness, plus a BO...

Sex Work with Siouxsie Q plus Matt Kirshen!

USING SEX TO SELL SEX! Sex worker, podcaster and writer Siouxsie Q sets Sandra straight on the sex industry. Comedian & podcaster Matt Kirshen shares surprising insight into sex work, comedy and the universe. TOPICS: Bad Day at Work, Lusty Lady, Whorientation, Firefly's Inara, Good vs Bad Sex Work, Politics, Human Rights, Emotional Health, Violence & Exploitation, The Happy Hooker Notion, Selling Sex, Annie Sprinkle, Companion Services, Self-Care, "Prostitute," Choice & Coercion, Criminalizing the Job, "Johns," Slixa, Better Crime Fighting.

Casual Sex with Dr. Zhana Vrangalova

FRIENDS WITH BENEFITS? Sex Researcher and Developmental Psychologist Dr. Zhana Vrangalova geeks out on casual sex's effect on mental health. Facts are presented, myths are busted and she sets us straight on whether someone must always gets hurt. PLUS BONUS SEX DUNGEON STORY! Sandra drags a vanilla friend to a kinky theme park. Feelings ensue. TOPICS: Casual Fling, Early Warning Signs, Tiny Breakups, Mental Health Factors, Defining it, F*** Buddies, The Romantic Continuum, Commitment, Positive vs Negative Reactions, Emotional Well Being, Authenticity, Safety, Reasoning, Pleasure, Drunk Hook-ups, Bonding Science, Social Stigma, Self Esteem, Doing it Well, College Dating Shifts, Swingers, Jerks...

Commitment Phobia with Sarah & Gregory plus Jason Porath

SOUL MATES FOR REALSIES! Sandra seeks to understand marriage. Artist Jason Porath and marital unit Sarah and Gregory weigh in. TOPICS: Beyond the Wedding, Relief, Journeys Just Starting, Fear of Choosing Wrong, Future Kids' Names, Nightwing, Prioritizing the "We," "Venus and Mars on a Date," 1st Marriage Mistakes, Cohabitating, Wedding Ritual, Ketubah, Sex Life Changes, Tools, Cultivating Love, Couple's Therapy, Aligning Brain Waves, Recurring Arguments, Commitment Phobia, Pure "I" Statements, Going to Bed Angry, Triggers, How to Fight, and knowing the difference between who you are and how you be.  

Commitment Phobia with Sarah & Gregory plus Jason Porath

SOUL MATES FOR REALSIES! Sandra seeks to understand marriage. Artist Jason Porath and marital unit Sarah & Gregory weigh in. TOPICS: Beyond the wedding, Relief, Journeys Just Starting, Fear of Choosing Wrong, Future Kids' Names, Nightwing, Prioritizing the "We," "Venus and Mars on a Date," 1st Marriage Mistakes, Cohabitating, Wedding Ritual, Ketubah, Sex Life Changes, Tools, Cultivating Love, Couple's Therapy, Aligning Brain Waves, Recurring Arguments, Commitment Phobia, Pure "I" Statements, Going to Bed Angry, Triggers, How to Fight and knowing the difference between who you are and how you be.

Cheating with Dr. Chris Donaghue

LIES, LIES AND MORE LIES! Dr. Chris Donaghue sets the record straight on the role of cheating in today's relationships and what it means for partnerships of tomorrow. But first, Layperson Elaine admits to a guilty past. TOPICS: Dr. Chris answers many questions including "Is cheating avoidable?" "Where's the line?" and "How can you tell if a relationship is salvageable?". ALSO: Sandra in DC, Giving in to Temptation, Signs of a Healthy Relationship, Craving Diversity, Statistics, Cyber Sex, Fluid Boundaries, Uncomfortable Feelings, Absolute Chaos, Handling Jealousy & Anxiety, Cultural Changes, "Relationshipping," Romantic Comedies, Conflict vs Pain, Dopamine Highs, Rage, Lifelong Partnership B...

The Paladins of Sex with SFSI Volunteers Yvonne, Joel & David

COMMON QUESTIONS, MEDICAL EMERGENCIES & THE FIST OF KNOWLEDGE! Sandra hunts down 2 of her teachers and a classmate from the renowned & rigorous San Francisco Sex Information educator training. TOPICS: Prolapse Lady, Mom Boundaries, Accuracy, Googling Sex Info, Science Biases, The Dubious Eyebrow, Anecdotal Evidence, "Positive" Neutral Face, PubMed'ing "Rectal Foreign Bodies," Boy Scout Webelos, Coursera Classes, Good Reads, Yahoo Answers,  Favorite Sex Ed Moments, Dealing with STDs, Egg Shells and Other Things in Butts. Feel free to email any of your sex questions to ASKUS@SFSI.ORG. Sex Nerds are standing by.

Breath Play with Mike Squillacioti & "Leon"

  COMPLETE STRANGER SHARES HIS MASTURBATION TECHNIQUE. Artist Mike Squillacioti and a mysterious man join Sandra for a new twist on breathing during sex. TOPICS: Linguistic Distancing, The Tantra Episode, NO Erotic Asphyxiation, Swimming, Olympics, Sphincters, Nipple Clamps, Roller Coaster timing, Hypoxia, Masturbation, Porn Expectations, "Going to the Club," Bicycle Seat Prostate Pressure & a Frozen Steak to the Balls. THEN WE TURN A CORNER: "Do you need a lot of experience to be a good lover?" We discuss. 

The Gift of Orgasm

MIND-BLOWING SEX & ZOMBIES! Author & Tickle Kitty CEO Dr. Sadie Allison and her partner & CTO John join Sandra for a romp through the land of love, orgasm & relationships. TOPICS: Jack Valentine, Singles Awareness Day, Cockring Story, Sadie's Journey, Engineering Sex Drawer Locks, Female vs Male Orgasm, How to Orgasm, "Tickle Her Fancy," Sex Toys, Troubleshooting Pleasure, Vibrators, Masturbation Attitude, John & Sadie's Love Story, Growing as a Couple, Finding Mr. & Ms. Right, Mind-blowing Sex, Flavored Lube, Butt Stuff and a hearty game of "Would You Rather…?"

Perving Out with Dr. Jesse Bering

TWISTED AROUSAL RESEARCH, EROTIC SCHADENFREUDE & MORE! Author of "Perv: The Erotic Deviant in All of Us," Jesse Bering, PhD expands what is normal & shares new vocab words to amaze your friends! TOPICS: The Young Turks, Objectophilia, Melissophilia, Neanderthal Source Material, Origins of Kink, Erotic Dependency, Fetish vs Paraphilia, Developmental Imprinting, Female Erotic Plasticity, Sandra's Cartoon Kink, Masochistic Tendencies, 5 Erotic Age Orientations, Virtuous Pedophiles, Innate Psychological Biases, Predicting the Future of Sex, "Squick," Roman Showers, Wall of Porn, Genetic Fitness, Studying Lust & Disgust and thinking with the right head!

Sex Prep: Mindfulness with Dr. Jenn Gunsaullus

NINJA SKILLS FOR SEX! Sandra gets Dr. Jenn Gunsaullus to explain a crucial technique for handling yourself in the bedroom… and beyond! TOPICS: The "Down Low," Getting Touchy-Feely, Self Care, Awareness without Judgement, The Triangle of Thoughts-Emotions-Sensations, Your Patterns, Triggers, Sandra's Trigger, Using Your Words, Tangible Feelings, A Pattern Interrupt, Run/Numb/Distract, Sandra's Dark Shadow, Favorite Negative Emotions, Manipulation, Buddhist Science, Third Eye, Astrology "Personal Growth," Brené Brown, Feeling Worthy, Dr. Who, Our Inner Geography, Resiliency, Jenn's TEDx Talk and Befriending Your Body.

Vegas Porn Adventure with Gram Ponante

DOWN THE RABBIT HOLE... America's Beloved Porn Journalist Gram Ponante helps Sandra process a wild 24 hours at the AVN Adult Entertainment Expo. TOPICS: Describing AVN, Rock & Roll, Swinger Squirting Seminar, Chocolate Dildo, National Geographic, Light Hearted Sex Party, "Sex Educator Serious," Squirting, Metaphors, G-Spot Flux Capacitor, Jack the Zipper, Celebrity Chef, Hummer Limo, Justine Joli, Jiz Lee, Ryan Mclane, Pop Rocks Sushi, Stereotypes, Porn Star Prom and the industry turning over a new leaf.

Handjob High Five

USE LUBE! Sex & relationship expert Reid Mihalko and comedian Matt Kirshen join Sandra to examine the redheaded stepchild of sexual technique. TOPICS: Key Parties, "Taking the Piss," British & German Kinks, Sploshing, Dogging, Neil Strauss, Fisting, Porn & Visual Learning, Boob Cop, Solo Practice, Biofeedback, Circus People, Ball Play, Lube Preferences, Finding the Right Speed, Finger-banging, Kissing, Laughter During Sex and Benny Hill in the Bedroom. 

Sex on TV with Dr. Logan Levkoff & Monica Moon

REALITY TV, GLEE & WISHFUL THINKING! First, author & sex educator Dr. Logan Levkoff dishes on media literacy. Then, Sandra digs into her fan fic fantasies with Monica Moon. LOGAN TOPICS: Sexual Double Standards, Slutwalk, Judgy Newscasters, Miley Cyrus, Blurred Lines, "OITNB," "Teen Mom," "Knocked Up," Seeing What Goes Unsaid, Roe v Wade, Politics, "Game of Thrones," Sneaky Cameras, Good Girls vs Bad Girls, Vajayjay, Gay Marriage and the next generation. MONICA TOPICS: Sex Scenes, Embarrassment, The "Masters of Sex" O Face, Benedict Cumberbatch, Sexual Tension, "Doctor Who," Shoujo Manga, Lois & Superman, "Smallville," and "True Blood."

Anal New Year with Sara Benincasa

RECTUMS AND RESOLUTIONS! Delightful author & comedian Sara Benincasa opens up about her butt. TOPICS:  Kenny Powers, Special Olympics, Successful Resolution Strategy, Performance Anxiety, Orgasm Alternatives, Relaxing the Vag, Beyonce, Catholicism, Fleshbot Porn Awards, Anal Attitude, The Ol' College Tries, Wolf of Wallstreet, Girls, Control, Margaret Cho, External Butt Play and Epiphanies! PLUS Sara's impressive self-confidence Brainhack.

Orgies & Animals - PART TWO! Live from Washington, DC!

KINKY CHIMPS & PUNISHMENT BUKAKE! Author Dr. Katherine Frank, researcher Dr. Jamie Lawson and improv teacher Sawn Westfall join Sandra for a wild Q&A joinery through group sex and the animal kingdom! TOPICS: Egg Competition, Hyena Lady Penis, The Future of Group Sex, Transgression, Power & Hierarchy, Society & Sex, Dominance, Favorite Sex Books, Beastiality, Tahiti, Cross-Cultural Manly Cum Guzzling, Peacocks, Sexual Dysfunction, Anorgasmia, Pig Orgasms, Condoms, Gloves and Nina Hartley's Female Pleasure Trick. 

Orgies & Animals - Part One! Live from Washington, DC!

ORGIES! PENGUINS! SPERM COMPETITION! Researcher Dr. Jamie Lawson, author Dr. Katherine Frank and improv teacher Sawn Westfall join Sandra for part 1 of a wild ride through group sex and the animal kingdom! TOPICS: Improv, Pickup Artists, Dr. Who, Sexy Symmetry, Gay Penguins,  Bed Bugs, Traumatic Insemination, Bonobo Penis Jousting, Scientific Bias, Interbreeding, Group Sex, Orgies, Tribal Ritual, Sex Party Context, Waiting in Line, Power, Newbies, Sperm Swamping, Religious Rituals, Hopeful Sex and the Significance of Being Watched. STAY TUNED FOR PART 2!

Sex & Jesus

FORNICATION! HEDONISM! SPILLING THY SEED!!! The marvelous Reverend Beverly Dale sheds light on Jesus, the Bible and how to connect our sexuality with spirituality. TOPICS: Liberation Theology, Defining "Grace," Jesus' Social Life, Being Human AND Divine, Pre-Marital Sex, Non-Marital Sex, "Sexual Immorality," the Marriage Covenant, Pleasure vs Hedonism, Pleasure as Worship, Lust, Adultery Now vs Then, Mortifying the Flesh, Celebrating God's Creation, Homosexuality, Acknowledging the Human Condition, Judgement vs Compassion and when to check yourself before you wreck yourself! 

Terrible Sex Tips - A Thanksgiving Quickie

Sandra knows you don't have time to go balls deep on a sex podcast this week, so she made you a light snack. TOPICS: Cum in the Eye, Hair in the Throat, Hustler Magazine, Beef & Graphene Condoms, Facebook's WORST sex tips, 3 GREAT sex tips and a tasty recipe for when family is no longer near.

Late Bloomers: Live From Woodhull Sexual Freedom Summit

VIRGIN TERRITORY! Sandra crowdsources insight to challenging questions about virginity in the age of adulthood. TOPICS: BDSM, Masturbation, Self-Advocacy, Kinsey Reports, Repeated Blooming, Sexual Satori with True Blood, Telling Your Partner, Terrific Accents, Waiting to be Straight, The Loosest Virgin, The Clingy Factor, The Everyhing-BUT-Virgin, Dating, Body Weight, Sex Work, French Kissing a Germaphobe, Trust, Tempur-Pedic Bed Secrets, Love & Lust, Born-Again Virgins, Fluidity, and Nerd Parenting. You can find the twitter handles of those who shared on this episode's post at Nerdist.com!

Love With Emily

Sex expert Dr. Emily Morse joins Sandra for a philosophical jaunt through love and relationships. How DO you find… The One? TOPICS: Emily & Tony Goodies, Down Under Comfort, Dry Balls, Handlers, Reality TV, Embracing "Expert," Life Balance, Polyamory, Changing in a Relationship, Gender Language, Dating Patter Exercise, Healthy Relationships, Radical Honesty and Cultivating Self Love!

Live Sex Nerd Sandra: PHILADELPHIA!

RACE FETISH & INTERETHNIC DATING! Comedian Darryl Charles and sexologist Dr. Timaree Schmit join Sandra on stage to figure out where couples have sex in their homes. Answer: Everywhere. Then sex & dating expert Twanna Hines sets Sandra straight on how to "get down with the Funky Brown." TOPICS: Awkward Farting, Racial Stereotypes, Cuckolding, Math, Marriage, Cats, Cohabiting, Toilets, Sex Dreams, Breaking Bad, Urethral Sounding and the Pornhub Study. THEN: OKCupid Trends, Flawed Assumptions, Black Women Dating, Selection Bias and More Science!

A Fetish for Age Play

CROTCHLESS DIAPERS & SCHOOL GIRLS SKIRTS! Mako Allen, co-host of the Big Little Podcast, lets us into a weird-hot, edgy, taboo world and why, for a pants-wetter, he's a pretty serious guy. TOPICS: Veruca Salt, Submission Assumptions, Pedophilia, Sissies, Taoism, The Worst Word,  Relationships, The Fetish Underneath, Fetish Double Standard, His Big & Little Family, Not-So-Little Girls, Incest Play, Deep vs Skimming Knowledge, Reductive Dirty Talk, The Book Technique, and a whole lotta Sandra taking a moment. 

Sex, Dance & Fitness

BOOTY POPPING SPECIFICS! TWERKING ACCURACIES! Multi-faceted professor and podcast host Dr. Timaree Schmit sets the record straight on sex ed professions, burlesque and so much more! TOPICS: Sexuality Career Paths, Life Sustainability, Cliteracy, Dinosaur Burlesque Costumes, The Sybian, Burlesque & Feminism, Sex Nerd Rebellion, Dance Science, Bedroom Crossovers, Harlem Shake, Zumba, Flirtification,

Tantric Sex

ENERGY ORGASMS! Barbara Carrellas is a sex educator, workshop facilitator, sex/life coach, and motivational speaker who delights in blurring the lines between sacred and profane. She is the author of "Urban Tantra: Sacred Sex for the Twenty First Century." TOPICS: Sexual Expansionist, AIDS Crisis, Time Machine Sex, Drug Fueled Dance Clubs, Tantra as Safe Sex, Narnia, Ecstatic Orgasm, Tantra vs Tantric Sex, The Great Big Good, Catholic Backgrounds, Sexy Breathe, Quickie Tantra Tips, BDSM, Sacred Sex, Conscious Sexuality, Hand & Pinky Exercise, Cultural Appropriation, Ghosts, Fakir, New Possibilities, Staying Present, Fantasy and knowing there's more if you want it!

Erogenous Zones! Live Sex Nerd Sandra Show: NYC

NIPPLES, NAPES & NULLO! Comedian Erin Lennox and musician Blain Macintosh help Sandra discuss hot spots! TOPICS: Slutty Pride, Big Nipples, Breast Perimeter Sweeps, Nipple-Clit Trifecta, Moving Targets, Fake Ear Theories, Boob-on-the-Eye, Blindfold & Breast Story, Ticklish Zones, Man Nipples, Nape of Neck, Power Moves, Queefing, Nullo, Smegma, Sounding, Headgasms and Return of the Orgy Dome!

Rope Bondage with Midori

Sex & shibari expert Midori explains the many flavors of rope bondage, inspiring Sandra to search for answers beyond the scope of rope. TOPICS: Female Dominance, Sci-Fi Smut, Ancient Tokyo, Mud & Feathers Kickstarter, Shibari vs Rope Bondage vs Cowboy Bondage, Erotic Connection, How to Play Hot, Blindfolds & Anticipation, Problem-Solving Pleasure, Easy Bondage Tips & Dirty Japanese! Then Rachael ("Happy Steak & BJ Day" episode) joins Sandra for a round of vulnerable soul searching. #feelings 

Free Sex Advice with Francisco Ramirez

STORIES FROM THE STREETS! Sex educator Francisco Ramirez (United Nations & MTV) shares stories & techniques from years of giving sex & dating advice in the parks of NYC. TOPICS: Healthy Sex, Screwing vs Screwing Over, Doing Stuff To vs With Someone, Common Questions, Your Instincts, How to Give Advice, #SoOverMyEx, Bringing Sex Ed to the Streets, Darkness in the Park, Drag Queen BJ Guru, Homeless Folks, Cops, Douche-Bags, Advice on the Subway, Difficult Questions, Love Stories, Hurricane Sandy and the Economics of Love. 

Live Sex Nerd Sandra Show BOSTON!

DRAGON PENIS! Sexologist Megan Andelloux (TheCSPH.org) & comedian Will Smalley join Sandra on the first stop of her tour! TOPICS: Comedy, Hair Removal Techniques, Pubic Faux Hawk, Ball Shaving Tutorial, Threading, Neat Show & Tell, Antiques Road Show, A-to-M, The Worst Milkshake, Butt Plug Basics, Dirty Talk, Honey Bear and Baby Jesus.  

Girl Sex 101

HOW TO DRIVE A VULVA! Author and sex educator Allison Moon (Tales of the Pack) reveals valuable wisdom from her new book project, "Girl Sex 101." Help kickstart it, today! TOPICS: Vaginal Fisting, Zen and the Art of Vulva Maintenance, Power Femmes, The Patriarchy, Flirting, Approaching Women, Pleasuring a Female, Laying Back and Taking it, Consenting Touch, Small Changes That Make Big Differences, Cultural Programming, Dyke Douches, Driving Metaphors, Topping, Hand Techniques, The Vulcan, Squirt Training and Sexual Superheroes! 

Fantasy Fail

LIVING UP TO THE SEXPECTATION! Sandra processes a strange and wonderful group experience with her BFF Yvette and boyfriend Chris. TOPICS: Poop Feelings, Birthday Surprises, Dressed to Kill, Hot Girls, X-Rated Butt Jiggle, Circulation Issues, Blood Sugar Issues, Erection Issues, ALL THE ISSUES! 

Swinging Sexy

NO MORE SHAG CARPETING! Relationship experts Holli & Michael (Hosts of Playboy Radio's "SWING") bust through stereotypes and myths about living the lifestyle. TOPICS: Soft vs Hard Swap, "Living Sexy," Clubbing, Single Guys, Approaching Another Couple, TTLC, Living Your Fantasy, Truth, Women Running the Show, Taking One For the Team, Reciprocity, Resentment, Common Pitfalls, Safe Sex, Nudists, Bisexuality, Hotel Takeovers, the Chocolate Room and where Stephen Hawking brings his posse.

Bend Over Boyfriend

PEGGING! Writer & educator Ruby Ryder shares how fun it can be to trade places! Sandra & Larkin soak up booty strap-on secrets galore! TOPICS: "Embracing Your Kink," Myths & Misconceptions, Reddit, Blowup Dolls, Designing a Workshop, Choosing Equipment, Pegging Porn, Hygiene, Height & Positions, Femininity, Fantasy, Keeping Secrets, Foreplay, Rimming, Packing & Playing, Erections, Stamina and TMIs Galore!

Sexy Safer Sex with Kate McCombs

JUST THE 4-PRONGED TIP! Loveable sex educator Kate McCombs shares how hot safe sex can be. Sandra TMIs. Everyone wins. TOPICS: Eroticizing Safety, Dumb Mistakes in Sex Ed, Magic Moments with Condoms, Animal Penis, The Importance of Choice, Sagami Condoms, Female Condoms: Butterfly Nets of Fun and/or Butt Bags, the Glove Trick Revisited, Erotica, San Francisco Sex Information (SFSI), Kissing Class and Sandra's new favorite slogan, "The knowledge is googleable. Your attitude is everything."

Getting Laid at Burning Man!

TALES FROM THE ORGY DOME! Ranger Sprinkles (Sex Educator Jamye Waxman) and Orgy Dome leader Lazlow spill the dust on sex at Burning Man. TOPICS: "How do you describe Burning Man!?" Hands-on Workshops, Pre-Sex Tips, So Many Naked People, Drugs, Tent Sex, Pickup Lines, Falling in Love, Playa-Proofing Your Relationship, Black Rock City Rangers, Bureau of Erotic Discourse (B.E.D.), Consent, Safety and Shirt-C**king! (Help support the Orgy Dome at AndThenTheresOnlyLove.com)

Hot Sex & Pregnancy

EPIC CONCEPTION STORY! Sex educators Jamye Waxman and Mistress Mary share the social, sexual and physical transformations of being first-time Moms in the making. TOPICS: Naked Kitchen Moment, "Geriatric" pregnancy, Friendships, Feeling Sexy, Boobs!, New Orgasms, Pregnancy Brain, Prioritizing Sex, Genital Changes, Sensitivity Intensity, Positions, New Partner Intimacy, Belly Rubs, Fear of Vaginal Changes, How They Knew, Masturbation, Vibrators and Sandra has a series of freak outs.   Jamye Waxman is currently the sex educator for Lovers, A Touch of Romance and Condom Revolution. She is also the CGO of gasm.Org, a website devoted to sexual pleasure, health and orgasms.   In addition to being a...

Kink Catastrophes (and Comic-Con bonus recap!)

THE CSI OF SEX! Author, expert and BDSM catastrophe reconstruction specialist Jay Wiseman shares common reasons why scenes go terribly wrong. But first, Sandra learns life lessons at Comic-Con! TOPICS: Bill Nye, Nerd HQ, Thrilling Adventure Hour, Hollywood Healing, Creativity, The Nipple Police, Matt Smith. THEN: Poly Marriage, Owner/slave Marriage, Major Changes in BDSM, Morbid Tragedies Galore, Silver Linings, The 3 Day Rule, 16 Point Negotiation, Setting Yourself up to Live, A Fatal Venn Diagram, Highly Restrictive Bondage, An Ol' Whorehouse Trick, Gag Mishap, 60 Second Escape Rule, Auto-erotic Asphyxiation, "Failed Sef-Rescue Mechanisms," Triggering Cardiac Arrest, 5 Second Access Rule, ...

Dave & Sandra Hug it Out

LOVE, TEXTING & CRYING! Sandra and ex-co-host Dave Ross play catchup. TOPICS: Dave's new podcast "Terrified," Dave's Love Debacle, West Wing, Offical Crying Plans, Macklemore, Trampoline Dodgeball, Sandra's Vague Love Life, The Mixer Board of Love, Dave's Penis vs Sandra's Vagina, Hustler, Text Messaging Etiquette & LOL vs hahaha and. Checkout "Terrified" on the Nerdist Industries podcast network!

The 100th Episode Bawdy Storytelling Show!

The 100th Episode Bawdy Storytelling Show! SEX GEEK SECRETS! Sandra teams up with Dixie De La Tour's Bawdy Storytelling for a night of hilarious celebration. Thank you to our storytellers: Ted the Atmospheric Scientist, sex educator Jaiya Ma, porn star & scientist Ned Mayhem, sex educator Reid Mihalko, Comedian Sara Benincasa & your host Sex Nerd Sandra Daugherty, plus Windows to Sky's renditions of "The Masochism Tango" & "Fuck Her Gently." Thank you to Nerdist, guests and all you Naughty Monkeys. Go Team Fun!

Make Love Not Porn

REAL SEX VS PORN SEX! Visionary, founder & CEO of MakeLoveNotPorn Cindy Gallop gives Sandra plenty to think about. TOPICS: Amateur Sex, Getting Off vs Getting Together, Sexual Egos, Conversation Starters, Best Necklaces, Condom Nerding, Fanny Farts, Sanitized Sex, Lazy Person Sex, Cougar Dating, The Best Moment of Cindy's Life, Business Sense, Cross Cultural Sex and Reclaiming a National Sexual Identity.  and Why Cindy is a Literal Wet Dream.

Puzzle in Your Pants

TRANS SEX 101! Guests JT and Kaydence let Sandra ask inappropriate questions so you don't have to! TOPICS: Pronouns, Weird Daily Moments, Danger in Transition, Bottom Surgery, Trans Terms, M-to-Femme, Outside the Box, Dating, Continuum Pendulum, Visibility, Hormones, Libido Changes, Passing, Origin Stories, Gender Dyslexia, The Evolving Party in Your Pants, Soft Cock Ejaculation, Nipple Bulbs, Restroom Catch 22, The Trevor Project and ALL THE AWKWARD SEX LIFE QUESTIONS EVERYONE IS AFRAID TO ASK!

Sexy Story Sleuth

TOO MANY TO CHOOSE FROM! The tables are turned as Bawdy Storytelling's Dixie De La Tour drills into Sandra's past in preparation for the 100th episode. TOPICS: Brand New Vagina, Spelling Bee BDSM, SXSW orgy, On Campus Boning, Virginity, Beginner's Luck, Pop Rocks & Altoids, Feelings, Geeking Out on the Basics, Ren Faire, Naughty Librarian, Dangerous Zuccini, Mormon Boner, Curiosity, Swinger Awkward and the Best Spanking Paddle EVER!

OkCupid Casanova

ONLINE DATING FOR WEIRDOS! (and everyone else) Outlier Jason Porath breaks down his secrets to online dating success. TOPICS: "Rantallion," Gender Divide, What You Want, Dynamic Profiles, LOL Failings, Personal Branding, Knowing Themselves, Saving Everyone's Time, Dating Site Choices, Game of Thrones, OkC Science, Finding Your Hook, Breadth & Depth, Getting Specific, Answering Profile Questions, Red Flag Answers, Message Box Dissection, Brevity, Common Mistakes and MAJOR NERD ALERTS!

Girl-on-Girl on Girl-on-Girl

LESBIANS ARE PEOPLE, TOO! Comedian dynamo Cameron Esposito shares the mating call of the asymmetrical haircut. TOPICS: Hand Genitals, What Sex Looks Like, Lesbian Sex Myths, Porn, Fingernails, Bi/Gay Comparisons, Turn-on Tips, Humping, Flirting, Awkward Friendships, Society, The Great Scissor Debate, Sexy Parties, Legos, Baby Dykes, Lesbian Bed Death & Emotional Gang Bangs!

Sex for a Lifetime

NO EXPIRATION DATE! Author of "Naked at Our Age" senior sexpert Joan Price dishes on getting sexy like a fine wine. TOPICS: The Ick Factor, Myths, Menopause, Getting in the Mood, Comedy, Philosophies of Aging, Sex Drive & Fertility, Rediscovering Yourself, Faking Orgasms, Erection Changes, Surprising Safer Sex, Generational Hilarity, "Stuffing," Betty White & Helen Mirren, Retiring Your Genitals, "Ageless Erotica," Dating Dilemmas, and Finding the Love of Your Life! Ageless sexuality advocate Joan Price is the author of Naked at Our Age: Talking Out Loud about Senior Sex and Better Than I Ever Expected: Straight Talk about Sex After Sixty, and editor of the new anthology, Ageless Erotica. Vi...

Masturbate-a-Thon

Carol Queen, PhD is a noted pleasure activist, award-winning erotic author, the co-founder (with her life partner Dr. Robert Morgan Lawrence) of the Center for Sex & Culture, and Staff Sexologist at Good Vibrations. For more, see www.carolqueen.com and www.sexandculture.org/mission Photo is courtesy The Feminist Porn Awards.   MIKE BLACK Is a comedian who's appeared on VH1, TBS, The Travel Channel and Comedy Central and also countless national commercials. When he's not performing somewhere in Los Angeles or on the road he co-hosts The Action Figure Podcast and Gamedians on Dorksplosion.com Follow his adventures on facebook, twitter & Instagram where he uses the handle mikeblackattack or on ...

Clown Sex.

'NUFF SAID. Joyfully irreverent sex educators Sunny Megatron & Ken Melvoin-Berg share a world where everything tastes just a little bit funny. TOPICS: Mime Safewords, Elephants, Coulrophobia & Killer Clowns, Circus Kinks, Trapeze Artists, Pony Play, Balloon Bondage, Nazi vs Clown, Rubber Chicken Flogger, Pre-Clown: A Love Story, Silly Sex, Age Play, Healing Fear, Stan Lee, Twisted Hotness, Furries, Arousal & Laughter, Open Relationship Boundaries, Playfulness and G-Spot Squirting Stories! Sexuality and BDSM educators, Sunny Megatron and Ken Melvoin-Berg are partners in every sense of the word. They co-teach workshops across the U.S. on BDSM, polyamory, sexual techniques, sex toys, and more. ...

Kinky Poly Family

KINKY COSPLAY, BDSM & POLYAMORY! Long time dominant Orpheus Black and his sub Indigo share their intimate, loving harem household. TOPICS: Fetlife (again!), Cheating, Open Relationships, Fateful Fisting, "Team Predator!" Sports-Fracking, D/s Protocols, Sacred Sex Slaves, "Leave it to Beaver," Quarterbacking, Manly Mastering, A Foot Thing, Dungeon Danger, Fun Negotiation & Playing Kinky Sherlock! Orpheus Black, BDSM/fetish educator, professional Dom, and D/s counselor, became a household name in the kink community after co-hosting the Severe Society internet radio show on the KSEX network in 2001. While working on the show, he honed his skills in performances at local hotspots including Club ...

In Hot Pursuit

LEARNING THE VALUE OF THE B*TCHFACE. Sandra investigates a world where everyone wants your number. Comedian Eli Olsberg weighs in. TOPICS: Speed Dating, Yuri's Night, Mari's Mob, The Fedex Guy, Bros, Dropping Failed Hints, Stranger Danger, Theories, Porn, Eye Contact, Dance Floor Drama, Nude Modeling, Mistaken for Love, Reverse Juggling, Zooey Deschanel, Super Sexy Approaches, Asking Permission, Masculinity & the Myths of Weakness.   When Mari isn't on the run from admirers, she enjoys long walks, posing for Dr. Sketchy's Anti-Art School and working for the circus.    Eli Olsberg is a stand-up comedian, writer, and co-produces a comedy show at a sex shop!   Hangout with Sex Nerd Sandra on Tw...

Prostate Play: Take it Like a Man!

ALL THINGS PROSTATE! Dr. Charlie Glickman gives us a sneak peak into his book, "The Ultimate Guide to Prostate Pleasure," co-authored with Aislinn Emirzian with the What, Where, Who, How & Why of the Male G-Spot. TOPICS: Fruit, Age, Bookcases, Fluttering, Sensation, Common Concerns, Health, Toys, Tight Asses, Solo & Couple's Play, Positions, Sexy Fitness, Tipping Point, Kegel Camp, External Prostate Massage & Attacking from All Angles. Oh, and Charlie hides Sandra's Prostate.  Charlie Glickman PhD has been a sexuality educator for over twenty years. He teaches workshops on a wide range of topics, including sex-positivity, sex & shame, gender & masculinity, sexual orientation, communities of ...

Wicked Sex With Jessica Drake

SEXUAL FANTASIES, ORGASM COACHING & THE MAKING OF A PORN STAR. Adult actress, director & sex educator Jessica Drake teaches Sandra about porn sex. TOPICS: Anal Sex, Special Doggy, Porn Set Foreplay, Cadbury Eggs, Deep Throating Secrets, Creating "Guide to Wicked Sex," Secrets to Success and the Business Behind the Naughty Business. Oh, and Botox. Jessica Drake is one of adult film's most celebrated actresses, Wicked Pictures contract star jessica drake is making her mark as a sex educator by combining her passion for teaching sexual responsibility with her goal of helping couples discover their erotic potential. Uniting a lifetime of study with a decade's worth of experiential research, this...

Sex Down Under

HARDCORE KOALAS, AUSTRALIAN STDs & VULVA CUPCAKES! Sex educator & community organizer Kate McCombs shares wisdom from the land down under. But first, a little life update with friend, Jason Porath. TOPICS: Happiness, SFSI Training, Sex Geekdom, Scrota, Socialized Medicine, Brothels, Amsterdam, Cross-Cultural Comparisons, Condom Fatigue, Gorilla Mating, "Dirty Tail," Japanese Masturbation Bar, Vulva Puppet Travel, Foreskins & Circumcision and Nerd vs Geek! Kate McCombs is a sex educator, blogger, and speaker, specializing in sex-positive and pleasure-inclusive approaches to sexual health promotion. She's originally from California, but moved to Australia to get her Masters in Public Health at...

Awkward Moments

THREESOMES, CONSPIRACY THEORY & FONDLING! Sandra searches for social certainty with comedian Guy Branum & Monica Moon. TOPICS: Bedroom Communication, Social Science, Lawyer People, Spectrum People, Defining the Awkward, Beyonce vs Jay-Z, Rules of Engagement, the Ear Trick, Non-Fiction Science, Girls vs Boys (vs People), Ambiguity, Friendship Safe Word, Making Stronger Choices, Eating the Cookie, Remembering Names, Celebrity Coaching, Threesome Fail & the Sexiest Glove Trick. Guy Branum is a writer and comedian best known for serving as "Staff Homosexual" on Chelsea Lately and his performance as Natalie Portman's sassy gay friend in No Strings Attached. Noticing a trend? He's appeared on E!, ...

James Deen & Satin Sheets

James Deen & Satin Sheets PORN, CUDDLING & THE RETURN OF THE TIP! Sandra giggles with James Deen over cat pictures after bedtime with Jason Porath. TOPICS: Indian Dance Clubs, Sexy D20s, Masturbation, the Morning After Pill, IUD Removal, Whimsical Dildo Packaging, Robots, Justin Bieber, Deen's Past & Future, TMZ, Cake vs Pie, the Most Expensive Burrito, the Biz of Porn DVDs, Mission Statement, Sexual Orientation and Hand-on-Hand Relationship Improv! Though peers warned James Deen his skinny body type and boyish looks went against the porn norm, it actually helped him carve out a niche within the industry. Over 3,000 scenes later and Deen is now considered the top male porn star. He is the yo...

Sexual Healing

Therapist Kate Loree shares healing tools for sexual abuse survivors. Everyone gets major life skill points for listening to this episode. TOPICS: Steubenville, Rape Culture, Butthole Equality, Therapists, Startling Stats, Crisis, High School Gang Rape, Sandra's Fight or Flight Moment, Body Tracking, Finding Your Voice, Flooding, Multiple Personalities, Sex Vacation, Partners & Family of Survivors, Triggers, a Coaching Hug, Therapy Techniques and The Scary Canoe Story. 

Happy Steak & BJ Day!

'TIS THE SEASON! Sandra brings together gal pals Yvette & Rachael for girl talking the realities of the beej. TOPICS: Tongue genetics, BJ Class Takeaways, Important Feedback, Being in the Zone, Band Geeks, Paying it Forward, Penis Owner Tips, Reciprocity, The Glance, Swallowing, An Oral Revelation, the Beauty of Pleasure, Man Sounds, 69, Immediate Disqualifications, Penis Size, and the best phrase ever, "DANCE OFF PANTS OFF!" 

Dave & Sandra Breakup

FEELINGS, FEELINGS & MORE FEELINGS! Sandra & Dave hug goodbye after a long talk about the ups & downs of their on-air relationship. TOPICS: New York Decompression, The Call of the Heart, Gratitude, Hooking Up, Divorce, Reasons for the Breakup, Processing Feelings, Communication Challenges, Abandonment, Solidifying Friendship, Dave's Closing Remarks on Polyamory & Sex Positivity and Everyone Finds Out The Other Person Cares. 

Dorm Room Deeds

A VASSAR COLLEGE EXCLUSIVE! Recording live from their annual NonCon, Sandra & Dave invite Giggles' employees Angela & Jennifer to talk local sex store wisdom & learn what college students are up to in between classes! TOPICS: Epic Glory Holes, Regional Dong Lingo, Local Sex Store Behaviors, Kinky Snowmen, Utilitarian Anti-Masturbation Signs, The Sex Stairway at Orgy High, Simba, Marriah Carey, Prank Calls, Bunk Bed Safety, The Sex Tree, Senior Fun Run, Banister Sliding Science, Hot Animated Characters, Chastity & Cuckolding.  

Sex at the Movies - "The Sessions"

SEX SURROGACY, DISABILITY & JUICY BEHIND-THE-SCENES DETAILS! "The Sessions" writer/director/powerhouse Ben Lewin & sex surrogate Cheryl Cohen Greene talk live on-stage with Sandra on the making of the movie, with a special after-interview with Cheryl on the ins & outs of her hands-on work. TOPICS: Funding the film, Being "Differently Abled," Cheryl's relationships, How to Find a Sex Surrogate, Lots of Film Making Talk, John Hawkes, Helen Hunt, Sandra's William H Macy Crush & the Difference Between a Sex Surrogate & "a Hooker."  Cheryl Cohen Greene is a Certified Sexologist, with a doctorate in Human Sexuality, a 20 year member of the San Francisco Sex Information Training Staff, and have bee...

Looking for Love

SINGLES MIXERS, ONLINE DATING & FIRE PLAY! Nerdist's Monica Moon & game developer Ivan Van Norman Join Sandra & Dave on stage live at Nerdmelt for a round of "Wow, it's weird to be single!" TOPICS: Sex Nerd Speed Dating, National Geographic Mating Dance, So Much Awkwardness, Wingmen, Brain Aneurisms, Buddy System, Fake Occupations, Stupid Questions, Psychological Damage, "King of the Nerds," Online Dating Profile Tips Galore, Messaging No-No's, Pickup Tips for Nice People, Smooching, Cum Jokes, Marry-F*ck-Kill, A SURPRISE GUEST and IVAN LIGHTS SANDRA ON FIRE!  Follow @DaveToTheRoss and @SexNerdSandra on Twitter! And visit Sex Nerd Sandra's website for more sexy nerdiness!

Big Sexy Grey Area

FIRST KISS PROTOCOL, POLYAMORY & CONDOM TECHNOLOGY! Sex-positive cartoonist Danielle Corsetto shares tips on writing, dating and kissing. TOPICS: Character Development, Pony/ Puppy/ Bunny BDSM, Cheating, Honesty, Jealousy, GIF silliness, Listener Ideas, Kissing Tips and Initiating First Contact. Danielle Corsetto is the cartoonist behind Girls With Slingshots, a slice-of-life webcomic about two girls, a bar, and a talking cactus... and vibrators, and lesbians, and unusual sexual identities, and cats and love and a little BDSM. You can read her strip (and vibrator reviews!) at www.girlswithslingshots.com every weekeday. If you enjoy a little TMI from strangers, her Twitter handle is @dcorsett...

Exiting the Friend Zone

EPIC NERDY LOVE STORY! Dating advice podcaster Harris O'Malley a.k.a. Dr. Nerdlove & wife Catherine Burke O'Malley (LEOG podcast) shares how he married out of the friend zone! TOPICS: Green Lantern Rings, Ancient Online Dating, Attraction in Friendship, Nice Girls & Boys, "Death Camp for Penis," Harris's Pickup Artist Phase, Seduction vs Coercion, the Hot Best Friend, Gay Parallel, Neato Time Dilation Effect, First Kiss, Friend Zone Philosophizing, the "Nice Guys of OKC" tumblr, Nice vs Good, Pedestals, Fish Tacos and the awkward turtle emoticon! <('')>   Harris O'Malley is an Austin based blogger and dating coach who runs run the geek love advice blog Paging Dr. NerdLove where he teaches ge...

Healthy Kink

BDSM, SWINGING & POWER PLAY! Psych grad student & researcher Ryan Witherspoon stimulates our ears with kinky knowledge! TOPICS: Swingers vs Polyamory, Psychological Research, Healthy Kink, Pain vs Sensation, Stress-Reduction, Power Play, Service Tops, BDSM vs Abuse, Control, Trust & Pride, Surprising Research, Male Submissives, Pre-Play Negotiations, Boosting Self-Esteem, Open Conversation, Fidelity, Abundance vs Scarcity and Mindful Jealousy! Ryan Witherspoon has published peer-reviewed research and regularly presents at academic conferences nationwide on the topics of sexual minorities and alternative lifestyles, as well as school bullying and mindfulness-based practices.  Ryan will receiv...

Sex, Tech & Tequila

MIND-READING HEADBANDS, VIBRATING MICE & REAL DOLLS! Guest co-host, comedy writer & illustrator Jenny Fine joins Sandra in an accidentally alcoholic CES roundup! TOPICS: Dicks in our Faces,Calling All Fan Art, IUD Update, Cell Phone Vibrators, Nerd Boy Worship, Mad Men, 3D Sex Toy Printers, Mattress Gossip, Sex & Advertising, Speculums, the Hands-Free Mauz & more tangents than you can shake a dongle at!  Jenny Fine (@jfineoriginal) is an LA based illustrator, storyboard artist and comedy writer. Her artwork can be seen in Adult Swim shows "NTSF:SD:SUV::" and "Newsreaders"; in Dan Harmon's (creator of NBC's "Community") podcast website and merchandise; all over the Nerdist website; in event p...

Blow Each Other Away!

MOUTH ORGASMS, FACIAL FACIALS & 90 DAYS OF ORAL SEX! Sex educator and author of "Blow Each Other Away," Jaiya Ma returns with partner D.Love to talk about their oral sex adventures. Sandra & Dave are hungry to learn! TOPICS: Hesitations, Sex Labs, Genital Slapping, Bedroom Biomechanics, Postions, P-spotting, Sexual Trajectories, D.Love's Cunnilingus Delight, Motorboating, Hummers, Solo Oral, the White Tigress Practice, Acrobatic Oral, Pheremones, Pineapples & Genital Flavors, Oral Exercise, Damn Dental Dams & a Neato Skin Tightening Trick! Jaiya is an award-winning sexologist, author of Red Hot Touch, and the founder of New World Sex Education.  She's been featured on shows such as Good Morn...

Sexy Resolutions and Reveries

LISTENER SEX FAILS & THE GREAT CAR SOLO SEX DEBATE OF 2013! Sandra & Dave get nostalgic for 2012 and reveal their sexy resolutions for the year to come learning they want very different things. ALSO: Sandra's hookup parable, return of the tip, sex nerd census, favorite memories of the show, listener demands, morning hotness, mortifying sex toy letter, car talk, pink panty droppers, cute catcalls & a PSA on Persistent Genital Arousal Disorder.

Radical Flirting

ANXIETY BONERS, INNUENDOS & SEXY SAFE SEX! Sex & relationship expert Reid Mihalko calls in to break down flirting do's and don'ts. It's our first phone interview!!! TOPICS: Lots of Thank You's, Sex Nerd Secret Stash, What is Flirting?, Opt-Out Opportunities, How Reid Gets "Hella Laid," Flirting Tips, Roleplaying, Getting Titillated, Games, Sandra Gets Shy, Negging, Safe Sex in the Bedroom plus Dave's new name is Huggy Bear!

Long Distance Loving

PHONE SEX, USED PANTIES & OTHER NAUGHTY IDEAS! Adrien & Jeremy Gonzalez join Sandra & Dave for a long distance love story and why it worked out. TOPICS: Romantic Montage, Dolphins, Worries & Fears, Keeping up the Sexy, Simultaneous Movies, Phone Companionship, Romantic Pizza, Fantastic Toy Ideas, Having Crushes, Honesty, Car Metaphors, Figuring Out Who You Are & Making Great Choices!  

Sex Toys and Tangents

RULE 34, GLASS TOYS & NAKED DANCE PARTY! Sandra & Dave get a surprise chance to be alone. TOPICS: Ridiculous Custom Vibrators, Mr. Bucket, Back Massagers, iPhone Humping, Toy Purchase Considerations, Body Unsafe Pthalates, Fancy Toys, Glass vs Pyrex Dildos, Team Fun Merch, Magic Wands, URL Pranks, Birthday Spankings, Sexual Larping and Butt Massages for the Holidays!

Crazy Love

LOVE IS LIKE COCAINE and other fun facts! HuffPost's science correspondent Cara Santa Maria joins Sandra & Dave to discuss equations of the heart. TOPICS: Love Chemicals, Research, Feelings of Lust, Longevity & Bonding, Sandra's Attachment Extraction, Hook Up Dilemmas, Companionship, Keeping the Fire, Intimacy & Touch, Addiction, Fiscal Responsibility, Heart Pains, Attraction in Friendship, Strength in Single-hood and Cara & Dave make bets on Sandra's love life. Not fair, guys!!!

Eat Pie, Get Stuffed

PUSSY CAT LICKS PIE! Sandra & Dave literally eat pie and enjoy their week off from podcasting by podcasting. TOPICS: Conan the Barbarian Man Flesh, Grocery Store Drugs, "9 1/2 Weeks" Famous Food Scene & the Sticky Factor, Foreplay, Flowers & Romance, DATES: Muffin vs Lunch vs Dinner vs Drinks, Snack Time Glory Hole, Sexy vs Unsexy Foods, Train Metaphors, and Penetration Vegetation! (Tweet @sexnerdsandra your sexy food ideas!)  

Hands-on Arousal

SANDRA GETS TOUCHED A LOT & DAVE ASKS QUESTIONS! Sexological body worker Lara Catone talks pleasure & arousal, including her session with Sandra. TOPICS: Sex Labbing, Witnessing, Genital Mapping, Blood Flow Slapping, Pleasure Capping, Wild Animal Sex, Vaginal Geography, Spinal Movements, and the Cabbage Patch.

Red Hot Touch

DAVE GETS TOUCHED A LOT & SANDRA WATCHES! Somatic sexologist, author and sex genius Jaiya Ma blows Sandra's mind with SO MUCH hands-on knowledge! TOPICS: Sex Lab Hypothesis, Fingering Techniques, The G, U & AFE Spots, Layers of Erotic Touch, Sexy Bones, Sacrum Cupping, Sexual Shame Story, Softening & Melting Your Touch, Different Genital Types and the Levels of Erotic Consciousness.

Sex Nerd Nina Hartley!

SWINGERS, DIRTY TALK & ORGASMIC EGO BOOSTS! Sex icon Nina Hartley nerds out on juicy tidbits. TOPICS: Erotic Brain Structure, Kinky Venn Diagram, Yang Energy, Sex Environments, Fantasy Privacy, Giving & Receiving, Rachel Maddow and How to be a Good Master & Lover!

Sexual Empowerment

NERD MATING DANCE & EXERCISES FOR BETTER SEX! Amy Jo Goddard spills the dirt on becoming a sexually empowered earthling. BUT FIRST, Mo Fathelbab & Ben Dunn of the web series "NerdTerns" joins the table. TOPICS: Sandra Thanks Her Wish List Supporters, 5 Languages of Love, NerdTerns Origin Story, Sexual Frustration, Hitting on Women. THEN: Money & Sex, Body Love, Naked Dance Party, Core Powers, Sexual Role Models, Sexual Menu Game, the Question Never to Ask and a Title Contest!

Sex Nerds Unite!

 ANAL G-SPOTTING, SEX SOUNDS & SEX GEEK RETREATS! Sandra reveals her secret motives behind her new show. Dave & Sandra talk Sumo Wrestling, Dildos, Making Out with Smokers, Sandra's Sex Lab, Sex Nerd Shame, Car Jerk Off Techniques and Presidential Cigars. THEN, Dee Dennis shares how she went from lonely spouse to sex blogger to sex conference mogul, uniting sex-positives in beautiful nerdery.

Roleplay Pervertibles

SPANKING POWDER, SEA MONKEYS & ROLEPLAY PARTY GAMES! Emily Prior & Tim Woodman join Sandra & Dave to discuss the beautiful freshness of what roleplay can bring to a relationship. TOPICS: Sexual Minorities, Fetishism, In n Out Burger,  Teenage Makeouts, Improv Applications, School Yard Rules, Super Mario, "Let's Pretend," Power Dynamics, Watermelons, Partner Worship and a game you just MUST play with your friends!

Policing Porn

OBSCENITY LAWS, GUILTY FEELINGS & THE JUDGY HAND OF JUSTICE. First Amendment, Intellectual Property, and Entertainment attorney Allan B. Gelbard schools Sandra on the ways of the law. TOPICS: Lustful Thoughts, Court Conundrums, Porn Industry Insights, Condoms on-Camera, STI Testing, Political Pitfalls, Sneaky Law Language, Religion, Consent, Our Freedom of Expression, Lewd Conduct Clarity and what $11 BILLION DOLLARS has to say about ALL OF US.

Sex and Politics: An Awkward Democracy

STRIP CLUB TAXES, FEAR & INNOCENCE! Sandra & Dave answer emails on under & overactive erections. THEN Dr. Marty Klein MFT sheds light on the intersection of Sex and Emotion in the Political Sphere. TOPICS: Sandra's new Meltdown show, Boners, How to Undermine Democracy, Why Folks Stay Quiet, Sexual Expression & the 1st Amendment, Understanding Fear, "Uterus" & Other Dirty Words, Discipline vs Compassion, Oprah, NPR, Penis Straws and What Bachelorette Parties & Celebrities Have in Common!

Sex Rules! With Maria Falzone

SEXUAL SENSES, FUTURE BREEDERS & MAGIC SPERM! Sandra & Dave answer an email on an angled dangle and discuss brand spankin' new sex conference Catalyst Con! THEN hilarious powerhouse & comedian Maria Falzone shares stories of sex education, vulvas and showerheads. Checkout Maria's fantastic show at SexRules.com. ***Apologies for the audio quality this week, Sex Nerds!

No Babies Allowed

CONTRACEPTION, SPERMICIDE & ENDLESS THEORETICAL WEIGHT GAIN! Oh man! Nurse Practitioner Patty Cason returns to handle the mysteries of keeping the uterus baby-free. But first, Dave harasses Sandra with his sperm. TOPICS: Hand Knit Anatomy, Dave & Sandra Awkwardly Roleplay, Safer Sex vs Contraception, the Pill/Patch/Ring Trifecta, Hormones 'n' Stuff, IUCs, Monkeys, Emergency Plans, Implants, Injections, Male Options and Dirty Double Dutching!

HPV, STIs & TMIs

FACE HERPES, TESTY TESTERS & the CANCER VACCINE! Part 1 of 2 Episodes on STD & Contraceptive Basics, veteran Nurse Practitioner Patty Cason lays down the STI knowledge, focusing on HPV, Herpes, Chlamydia, Syphilis & the new Gonorrhea Superbug. ALSO: Health Benefits of Sex, Intimate Partner Violence, STD vs STI, vaccines, testing, Prophylactic Doilies, Dental Dams, Hep C, Herpes 1 & 2 the Worst PSA EVER!

Gay Potluck

BATH HOUSES, GAY SEX CULTURE & ORDERING A NICE MAN ON THE INTERNET! Comedian Guy Branum and artist Michael Squillacioti spill the lube on the fascinating world of man-on-man hookup culture. TOPICS: Fun with Grindr, Casual Jerk offs, Online Sex, Gay Bar Back Rooms, the Orientation Iceberg, Male Bisexuality & the Double Standard, the Hard Road Out of the Closet, Pretty Gay Boys, Bears & Hyper-Masculinity, Tips for Newbies, Sexellent Negotiation and One Heck of an Eye Gaze! Sandra is very jealous of all of this.

The Penis Power Hour

MYTHS & FACTS on ERECTION STRENGTH, SIZE & STAMINA! Urologist Dr. Dudley Danoff uses his 40 years of experience to help Sandra & Dave understand the Hard & Soft of the situation! TOPICS: Male Anatomy Epiphanies, Wet Dreams, Blue Balls, those Awkward Exams, Urology Jokes, the Truth About Size Surgeries, Pills & Pumps, Morning Wood, Exercises for Endurance and the Future of Male Birth Control! Checkout Dr. Dudley's book at penispowerbook.com!

Sexual Shame and Healing

HANGOVER SEX, METACOGNITION and MASCULINITY! Sandra & Dave stopover in San Francisco to chat it up with sex educator & blogger Charlie Glickman! TOPICS: Sexual Shame's Many Emotions, Good Shame, Attunement, Post-Coital Guilt, Recognizing & Healing Triggers, Anal Play, Gender Boxing, Inconvenient Penile Functioning and Dave Wages a War on the Man Box! ALSO: How AROUSAL effects our mental abilities. Neat!

More Than the Tip with Chris Hardwick!

BLOWUP DOLLS, VIRGINITY and PANTY RIPPING! Nerd king Chris Hardwick & Sandra's BFF Yvette Baker join Sandra & Dave on stage for a 1 year anniversary full of laughter and stories. TOPICS: Love confessions, Marc Maron's Jedi Trick, Puttin' Your Cookies on the Table, Sex Nerd Sandra Origin Story, Catholic Shame, Virginity, Doctor Who Role Play, Tardis Dildo Sounds, Clit-Blocking, Nerd Dating, Junk Grabbing, Dancing Tips, Hardwick Choreography, Sexual Tension & many, many Thank You's for a wonderful year.

Japan: Nippon Nookie

RED LIGHT DISTRICT, LOVE HOTELS and PENIS SNUGGIES! Sandra shares her recent adventure delving into Japanese sex & relationship culture. Dave proves the strength of their latex. TOPICS: Sneaking into a Brothel (aka Soapland), Used Panty Vending Machines, Karaoke, Host Culture, Doorknob Porn, Masturbation, BJ Machine Fail, School Girl Outfits, Arranged Marriage & all the Fun Sex Toys Sandra Brought Back!