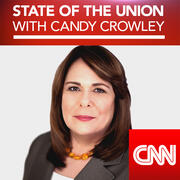 Is the U.S. less safe?

The Obama administration and its European allies are praising an interim nuclear deal reached with Iran, but tougher sanctions being proposed in Congress could complicate matters. We talk to House Homeland Security Committee Chairman Rep. Michael McCaul and House Intelligence Committee member Rep. Adam Schiff about whether the deal represents progress or a threat to the United States and the Middle East region.

Obamacare website deadline

The Obama Administration promised that HealthCare.gov will begin to work by this weekend, but could the website be the least of the Affordable Care Act's problems? Fmr. Vermont Gov. Howard Dean and Fmr. Penn. Sen. Rick Santorum weigh in. Congress' top two intelligence chairmen tell us you're not as safe as you think you are: Senator Dianne Feinstein and Congressman Mike Rogers on terror threats -- domestic and abroad.

Competency, credibility, and confusion

President Barack Obama apologized for the disastrous rollout of his health care exchanges, urging the public to blame him, not Democrats at the polls. Tactics, alliances, and the President's legacy with two Congressional leaders: Republican Senator John Barrasso and Democratic Congressman James Clyburn. Also, an exclusive interview with Israeli Prime Minister Benjamin Netanyahu.

Exclusive: Sen. Lindsey Graham

Senator Lindsey Graham joins us exclusively with his take on talks with Tehran and the latest twist in the tangle that is Benghazi. Reading the results of 2013 thru the prism of 2014, with the party chairs: Democrat Debbie Wasserman Schultz and Republican Reince Priebus. Former Senate Republican leader and presidential candidate Bob Dole also joins us exclusively on the two things he knows best, veteran's and politics.

LAX shooting exposes security flaws

Congressman Michael McCaul, Chairman of House Homeland Committee, is our exclusive guest to discuss the latest on the LAX shooting investigation. Senator Kelly Ayotte is threatening to block all Obama administration nominees until survivors of the Benghazi attack testify before Congress. She joins us exclusively. Then our Panel gives us a first read on a new book revealing backstage intrigue in the 2012 campaign.

SOTU Podcast: NSA Snooping Puts Allies on Edge

Documents show we're listening to our friends' phone calls, including cozy allies like Germany and France- and healthcare.gov is getting a reboot.

Cruz shakes up the GOP

Senator John McCain says the American people are fed up, and urges Congress "stop this childishness." The original maverick joins us on the cost of the government shutdown. Senator Ted Cruz: Conservative hero, or the "laughing stock" of the Senate? The architect of the recent showdown in Washington joins us exclusively to discuss the next battle in the fight to eliminate Obamacare. And will Democrats and Republicans suffer long-term wounds from these short term fights? Our political panel with discuss.

Standstill or Standoff?

Will senate republicans sell out their house counterparts? Our exclusive with Senator Rand Paul. And democrats have rejected her compromise plan, but Maine Republican Susan Collins labors on. She joins us along with her senate colleague- Minnesota Democrat Amy Klobuchar. Plus, our political panel on the republican brand, the president's legacy and faith in government...how the shutdown and the debt ceiling debates-may be rocking all three...

Standstill or Standoff

Will senate republicans sell out their house counterparts? Our exclusive with Senator Rand Paul. And democrats have rejected her compromise plan, but Maine Republican Susan Collins labors on. She joins us along with her senate colleague- Minnesota Democrat Amy Klobuchar. Plus, our political panel on the republican brand, the president's legacy and faith in government...how the shutdown and the debt ceiling debates-may be rocking all three...

Exclusive: Sen. Ted Cruz

A marquee name in the Tea Party takes incoming from both parties, our exclusive with Texas Republican Senator Ted Cruz. Then, Treasury Secretary Jack Lew joins us on Washington's double trouble: showdowns over the shutdown and the debt ceiling. Plus, is anybody winning or is everybody losing, our political panel considers it all and weighs in on a way out.

Debate division & deadlines

A very real crisis is brewing as House Speaker John Boehner wrestles with his conference over how to handle short term spending and the prospect of a government shutdown. Rep. Cathy McMorris Rogers, one of Boehner's top deputies, joins us on the shutdown showdown and GOP infighting. Then, two of Washington's best-known doctors: Senator John Barrasso and Governor Howard Dean on the politics and practicality of ObamaCare. Finally, our political panel on GOP infighting, sagging poll numbers and if Obama is getting duped by Iran?

Exclusive: Nancy Pelosi

Proclaiming the House of Representatives is a "mess," Nancy Pelosi accuses Republicans of wanting to purposefully shut down the government. We have an exclusive interview with the House Minority Leader. Clinton-mania sweeps the political world this week as President Bill Clinton's Global Initiative holds its annual meeting and New York Magazine publishes the first interview with Hillary Clinton since leaving her job at the State Department. Joe Hagan, the author of that article, joins us live. GOP Intra-party tension, Clintons, and olive branches from Iran. We'll talk about all that with our political panel.

Syria: Done deal?

Deep divisions over setting a timetable for diplomacy to play out in Syria. Can Assad be trusted to give up his chemical weapons or will he hide them? We'll ask the Chairman of the House Intelligence Committee Mike Rogers (R-MI), and our panel of lawmakers. Then, the president puts it all on the line with Syria but what does it mean for upcoming battles with Congress over the budget and Obamacare? We'll talk to our political panel.

Tough sell on Syria

President Obama makes the case on Syria to a skeptical congress and country. We'll talk to the man leading the push, White House Chief of Staff Denis McDonough. Then, we'll hear from three likely "No" votes in the House from both parties: Rep. Marsha Blackburn (R-TN), Rep. Buck McKeon (R-CA) and Rep. Jim McGovern (D-MA). Plus, the political costs of a military strike with our panel.

Crisis In Syria

Secretary of State John Kerry on Syria. Anthony Zinni, Robin Wright and Jeremy Bash weigh in on consequences of a U.S. military airstrikes in Syria. Plus, Republican Chairman of the House Intelligence Committee Mike Rogers on Obama's decision to seek congressional approval. And finally our panel weighs in on Obama's big gamble.

Prescription for ObamaCare

In an exclusive interview, Senator Ted Cruz (R-TX) talks to Candy about the buzz surrounding his potential presidential bid in 2016 and the "grassroots tsunami" he says will bolster support to throw out Obamacare. Then, the president hops on a bus in an effort to shore up the base. He tells CNN the GOP just doesn't get it. Former Democratic Presidential Candidate Howard Dean and Former Republican Senator Jim DeMint tell us why it all points to 2014 politics. Civil Rights icon Rep. John Lewis (D-GA) reflects on race relations 50 years after he gave a keynote address at the March on Washington. Then, our panel debates the president's plan, or lack thereof, in Syria and why some republicans kee...

Chaos in Egypt

Days of rage in Egypt, as hundreds are killed in clashes between the country's military forces and supporters of ousted president Mohammed Morsy. Should the U.S. cut its military aid? Senator John McCain weighs in. Plus, an explosive new report that the NSA repeatedly broke privacy rules has surfaced. Conversations with Rep. Justin Amash and Rep. Chris Van Hollen. Plus, is the Republican Party expanding its tent or doubling down on conservative stances?

Cyber Warfare on the Rise

Today, the administration sounds the alarm on the next battlefield, cyberspace. We have an exclusive interview with the Leaders of the House Intelligence Committee: Republican Mike Rogers of Michigan and Democrat Dutch Ruppersberger of Maryland. From the battlefields in Iraq to the battles on Capitol Hill, Rep. Tulsi Gabbard (D-HI) and Rep. Tom Cotton (R-AR) join us to discuss how their experiences in combat shape their policy positions today, ten years after Shock and Awe. Plus, Rand Paul wins the conservative straw poll. Can he help resuscitate the Grand ol' Party? Our political panel sounds off - Al Cardenas of the American Conservative Union, Democratic Strategist KiKi McLean, Rep. Raul ...

Spring Thaw on Capitol Hill?

Today, the President breaks bread with Republicans: the White House calls it a "change of approach". Republicans call it a "good foundation" for future talks. What do Democrats say? Our conversation with the top Democrat in The House, Minority Leader Nancy Pelosi. Plus, as the President reaches out to rank and file Republicans, where does that leave their leadership? Our Sunday exclusive with House Majority Whip Kevin McCarthy. Then, he re-emerges, pushing a new book on immigration wars and raising eyebrows for not saying no to a presidential run. 2016 and the state of the Republican Party, with Former Florida Governor Jeb Bush. Plus, the long road to the next election, Rand Paul's long talk...

Bitter Politics, Broken Government

Today, after months of dire predictions and remarkable consensus that it should never happen. It happened, mandatory budget cuts. Moving beyond who did this to what's next? And then, the President's Top Economic Adviser Gene Sperling on plan-b and his side of the Woodward-White House fracas. Plus are politics suffocating lawmaking? Posing the question to the two lawmakers leading their parties 2014 election efforts in the house, Congressmen Steve Israel and Greg Walden. And, the stock market soars to new highs, while incomes plummet to one of the deepest one month declines in 20 years. Our panel weighs in on the two economies.

U.S. on the Brink...Again

Today, if you can't beat 'em, scare 'em. Delayed planes and cancelled flights. The world of automatic budget cuts according to Transportation Secretary Ray Lahood. Then, despite some republican calls to pull the plug on Chuck Hagel's nomination for Defense Chief, and a slow walk of the nomination of John Brennan as CIA Director the President stands by his men. Weighing the odds with Senator John McCain. Guns and immigration: before bills governing either become law they first go through the Judiciary Committee. A conversation with Senate Judiciary Chairman Patrick Leahy about the art of the doable on two of the most contentious issues of our time. Plus, five days from the next fiscal cliffha...