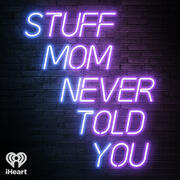 Curly Hair Conundrums

Curly-haired women often feel like they're living in a flat-ironed, staight-haired world. Cristen and Caroline untangle the science of curly hair and get to the root of the cultural stereotypes regarding ringlets.

The Female Insomniac

Women are far likelier to suffer from insomnia than men, but why? Cristen and Caroline put the science to rest on the biological and psychological female factors that lead to sleepless nights.

Fat Bottomed Girls

Why do women have larger buttocks than men, and why are they considered attractive? From Hottentot Venus to Instagram's Butt Selfie Queen, Cristen and Caroline get to the bottom of our longstanding cultural fascination with women's big butts.

Middle Child Syndrome

Do middle children really get the short end of the familial stick? Cristen and Caroline explore the psychological history of middle children, the influence of birth order and the cultural biases against the in-between siblings.

Greek Brotherhood

How did Greek fraternities become a part of college life? Cristen and Caroline investigate the history of fraternities and how problems hazing, drinking and sexual assault threaten their future existence.

The Science of Best Friendship

What's the scientific function of best friendship? Cristen and Caroline put besties and bromances under the microscope to discover the pros and cons of how these influential relationships shape our lives.

Women's Wanderlust

Women who travel alone have long raised suspicious eyebrows for bucking convention in order to see the world. Cristen and Caroline take a trip from the 19th-century Golden Age of Travel to today to find out why women travel solo and whether their independent itineraries are really a safety risk.

Is Masturbation Good For You?

In this follow-up to the earlier masturbation episode, Cristen and Caroline investigate the pros and cons of masturbation. Does it threaten relationships? What happens when masturbation provokes jealousy in relationships? Tune in to find out.In this follow-up to the earlier masturbation episode, Cristen and Caroline investigate the pros and cons of masturbation. Does it threaten relationships? What happens when masturbation provokes jealousy in relationships? Tune in to find out.

Seafaring Women

The earliest seafaring women had to disguise themselves as men just to be allowed aboard ships. In this aquatic installment of their series on exploration, Cristen and Caroline chart the incredible adventures of women on the high seas past and present.

Dear Ladies

Cristen and Caroline visit the Stuff Mom Never Told You listener mail bag to answer questions about asexual dating, modesty, the "hot convict" meme and more.

Antarctic Women

Of all the places on the globe, Antarctica has been the hardest for women to reach, barred even from South Pole-bound ships. Cristen and Caroline bundle up for an adventure with the persistent women who fought their way to explore the icy continent. Antarctica-bound ships, women have had to fight their way to explore the icy continent.

Summer Shorts: Nude Beaches

Why are Germans so fond of nude sunbathing? How did Heinrich Pudor become the father of nudism? Where are the world's best nude beaches? Listen in to learn more about nude beaches.

All-Terrain Women

During the Golden Age of Exploration, discovering unknown lands was something that typically required a lot of money -- and being a man. Cristen and Caroline highlight the women who dared to defy convention, explore and change the world.

Why do men have nipples?

Why haven't males evolved to not have nipples? Many newborns lactate "witches milk" soon after birth. Can men lactate? Listen in as Cristen and Caroline tackle these questions and more in this episode.

Mapping Women Explorers

Exploration has long be considered a manly pursuit, but a new generation of women explorers and adventures are changing that. Cristen and Caroline survey the women's rich and exciting history of exploration and how they've fought for the right the investigate the natural world -- even in petticoats and corsets.

Forever Sassy

In 1986, Jane Pratt founded Sassy, a magazine which revolutionized teen girl media and culture, and now she helms xoJane.com. Cristen chatted with Jane how the pressures on young women have changed -- and stayed the same -- over the years, feminism, and the importance of xoJane and Sassy today.

Women's Tennis: From Pat Ball to Grand Slams

Among professional sports, tennis often is cited as one of the most gender equitable for female athletes. Cristen and Caroline serve up the evolution of women's tennis and the players who trailblazed the way to diversity on the court.

Exotic Beauty

When Lupita Nyong'o won her Academy Award in early 2014, she was widely hailed as an "exotic" starlet, despite her not-so-exotic rise to stardom. Cristen and Caroline explore the broader intersections of race and Western beauty constructs and the multilayerd problem of exoticizing non-white beauty.

Abolitionist Heroines

Juneteenth commemorates the end of slavery in the United States, and in recognition, Cristen and Caroline discuss the often unsung women who helped set an enslaved people free, despite tremendous race- and gender-based prejudice.

Single Dads

More men than ever before are raising kids as single dads. To celebrate Father's Day, Cristen and Caroline trace how single fatherhood has become the new normal and spotlight how and why society treats single dads differently from single moms.

The Literary Reign of YA Fiction

For the 2014 Stuff Mom Never Told You Summer Book Extravaganza, Cristen and Caroline explore the massively popular world of YA fiction and its enduring appeal into adulthood.

Did WW2 really help Rosie the Riveters?

World War II often is cited as a watershed moment for getting American women in the workplace. To commemorate D-Day, Cristen and Caroline reexamine whether the war really helped Rosie the Riveters climb career ladders.

The Amateur Wedding Guest

Writer Jen Doll has attended so many weddings, she wrote a hilarious memoir about the nuptial tradition from the guests' perspective. Cristen chats with Doll about weddings and relationships, feminism and her new book, "Save the Date."

Gay Wedding Traditions

With same-sex marriage increasingly becoming legal around the world, Cristen and Caroline celebrate with a look at how gay weddings combine somethings old and new.

Imagination Celebration

To celebrate World Children's Day, Cristen and Caroline explore the science of children's vivid imaginations and why our imaginations fade as we age.

The Women Behind Disney

Did you know an army of Disney "animation girls" helped bring its classic films to life? Cristen and Caroline examine women working in the early days of Disney and women in animation's continuing quest to shatter the celluloid ceiling.

The Ghost of Phantom Pregnancy

Not long ago, a Canadian woman went to the hospital intending to deliver quintuplets. But it turned out she had never been pregnant at all, despite her bulging belly. Cristen and Caroline look into the mystery of pseudocyesis, better known as phantom pregnancy.

How Teaching Became Women's Work

A majority of teachers around the world are women -- why? Cristen and Caroline chart the feminization of the teaching profession and how gender at the front of the classroom affects student learning.

My Little Bronies

When "My Little Pony: Friendship Is Magic" premiered in 2010, the cartoon attracted a surprising new fan base: men, aka bronies. Cristen and Caroline explore the brony origin, who they are and what it means that a group of men, young and old, are proudly embracing their love of an animated show for little girls.

Single Moms

Raising a family can be challenging,especially as a single parent. In time for Mother's Day, Cristen and Caroline celebrate single moms and debunk the longstanding historical stigma against them.

Military Wives

Being married to the military comes with unique challenges, including deployment, frequent moves and stereotyping as a frivolous "Army wife." Cristen and Caroline examine what life is really like for military spouses, LGBT military families and female soldiers with civilian husbands.

The Body Shaming Epidemic

Weight bias, also known as fat-shaming, has serious real-world impacts on overweight and obese women. Now, thin women are making their voices heard about so-called "skinny shaming" as well. Cristen and Caroline discuss the harmful spectrum of body shaming and what women can do to stop it.

The Widowhood Effect

Around 245 million women around the world are widows. Cristen and Caroline examine the history of widowhood, societal treatment toward widowed women, and how men and women process spousal loss differently.

Chocoholism

Do women really go crazy for chocolate? Cristen and Caroline unpack the old stereotype of women's chocolate obsessions, one of advertising's greatest confections.

Video Games & Women, Part II

What's it like for women who play video games, having to deal with gamer girl stereotypes, in-game harassment and a shortage of strong female characters to play? In part two of their series on video games, Cristen and Caroline take a look how video games and gaming culture treat women.

Video Games & Women, Part I

What's it like for women in video games who comprise just 12 percent of the industry? Cristen and Caroline kick-off their two-part series on video games by looking at women making their way in the industry and the challenges -- and sometimes death threats -- they face.

Women & Weed

Pop culture stereotypes marijuana users as lovable, underachieving stoner guys, but what about weed-loving women? Cristen and Caroline discuss the past and present of women's relationship with weed and intersections of gender and the pot industry.

A Scandalous History of Hollywood Gossip

Celebrity studies PhD and new Buzzfeed features writer Anne Helen Petersen stops by the show to talk about the rise of Hollywood scandal, female stars, celebrity gossip and feminism.

The Online Dating Report

Has online dating made it easier to meet people and find long-term romance? Cristen and Caroline trace the fascinating history of people using technology to find love, romance in the mobile dating app era and whether Tinder and Grindr are threatening monogamy.

Is ADHD different for girls?

Boys are four times more likely to be diagnosed with Attention Deficit Hyperactive Disorder, but why? Cristen and Caroline examine the ADHD gender gap, how the disorder impacts girls' lives differently and why so many young women are taking Adderall.

The New Male Grooming

Beard popularity has led some razor companies to promote more "manscaping" below the neck. Caroline and Cristen explore how men are becoming more invested in hair removal and grooming than ever before.

Men & Cars

What's the sociocultural deal with men and cars? Cristen and Caroline take a drive through the gendered history of car advertising, early electric cars for women and why guys are still behind the wheel more often.

Craft Beer Brewsters

Along with the rise of craft beer has come the revival of women brewmasters who challenge the stereotype of beer as a man's drink. Caroline and Cristen chart the ancient history and return of women to craft beer brewing.

Do women run Twitter?

To mark the anniversary of the first-ever tweet in March 2006, Cristen and Caroline take a look at how women use Twitter in greater numbers than men -- except when it comes to running the powerful social media enterprise.

Beyonce's Feminism

The release of Beyonce's secret "visual album" in December 2013 was hailed as her feminist manifesto, setting off an Internet-wide discussion about the mega-star's public image versus her personal politics. Cristen and Caroline weigh in on the pop cultural significance of Beyonce's feminism.

The Revenge Porn War

Sometimes termed "cyber rape," revenge porn refers to sexually explicit images and videos non-consensually shared on the Internet. Cristen and Caroline chart the horrifying rise of revenge porn, why it happens, how it affects the victims and how the digital laws are evolving to criminalize it.

Does self-help help?

Jessica Lamb-Shapiro, author of "Promise Land," stops by the show to share her insights on the history of self-help, its particular appeal to women and whether it can really improve lives.

Hey, Ladies!

The word "lady" has undergone a reclamation of sorts in recent years, but it still carries a lot of baggage, thanks to its gender-loaded etymology. Cristen and Caroline get down to the history, use and varying meanings of what it means to be a "lady" today.

The Mysterious Case of Convulsing Cheerleaders

Nuns meowing like cats. School girls laughing uncontrollably. People dancing in the streets until they die from exhaustion. Cristen and Caroline dig into the fascinating history of mass hysteria, why some think it's on the rise today and how it seems to affect more girls and women.

Mardi Gras Women

When people think of women and Mardi Gras, they probably imagine bare breasts and beads -- but that's certainly not the extent of women's participation in the Fat Tuesday fest. Cristen and Caroline laissez les podcast bon temps rouler in this parade of gender, race and class at Mardi Gras.

Black Women Striving for Suffrage

The history of the women's movement for suffrage was written by white women and largely overshadows the African-American feminists who worked alongside them, battling not only gender inequity but also racism, disenfranchisement and segregation from mainstream suffrage organizations. Cristen and Caroline highlight Ida B. Wells and other black women integral to winning the vote for all American women.

Bro-rista Coffee Culture

Since it first began its westward expansion in the 16th century, coffee has been a distinctively male drink. Even today, while plenty of women work behind the coffee counter, many wonder whether a bro-rista culture continues to dominate the rapidly expanding specialty coffee industry.

Understanding Miscarriage

Miscarriage is one of the most common pregnancy experiences, though rarely talked about openly. Cristen and Caroline provide an overview of what miscarriage entails, what causes it, what doesn't and its psychological repercussions of pregnancy loss for women and men.

Susan B. Anthony: A Controversial Woman

Who really was Susan B. Anthony, figurehead of American women's suffrage? In celebration of her birthday, Cristen and Caroline explore Anthony's fascinating biography and the less well-known, controversial aspects of her singleminded crusade for the women's vote.

Fictional Attraction

Where do celebrity crushes, affections for fictional characters and hero worship come from? Cristen and Caroline shed light on the fascinating spectrum of parasocial relationships we develop with people in books, television and tabloids.

The MAKERS of Comedy

Comedy hasn't always been an especially welcoming space for women. Cristen and Caroline highlight the hilarious female trailblazers who've been honored by MAKERS, an historic initiative that aims to be the largest and most dynamic collection of women's stories ever assembled.

The Curse of Swearing Women

Swearing and use of profanity is has long been a considered a masculine habit, while women are the "experts of euphemism." Cristen and Caroline unpack the sociolinguistic danger of women swearing and whether the profanity gender gap is closing at home and in the workplace.

Can birth control kill you?

A recent Vanity Fair article detailed the potentially fatal side effects of certain types of birth control. Cristen and Caroline unravel the science of birth control risk factors, how to minimize birth control risk and what the Vanity Fair story leaves out.

Stuck on the Sidelines

During the Super Bowl, the only women on the football fields will be on the sidelines. Cristen and Caroline highlight historical landmarks of women in sports journalism and American football's troubling tradition of relegating women reporters to the sidelines to serve as on-camera "eye candy."

Thyroid Troubles

Thyroid disorders are eight times more likely to affect women. Cristen and Caroline break down how thyroids function -- and malfunction -- and why these "meat butterflies" are such a female pain in the neck.

Why are gender reveal parties popular?

In recent years, parents-to-be have given birth to a new baby celebration: the gender reveal party. Cristen and Caroline discuss what exactly they are, why they exist and the pros and cons of their fast-growing popularity.

The Ballad of Dolly Parton

To celebrate her January 20 birthday, Cristen and Caroline look at the incredible life of country music legend Dolly Parton and why many consider the over-the-top entertainer a feminist icon.

Firefighting Women

Although women have served as volunteer firefighters since the 19th century, putting out fires for a living is one of the hardest careers for women to pursue today. Caroline and Cristen turn up the heat on the history of women firefighters and why gender discrimination still persists in many fire departments.

Is sex slavery a growing problem?

Since January is Human Trafficking Awareness Month, Cristen and Caroline discuss the scope of sex trafficking in the United States, its legal history and why anti-trafficking initiatives have attracted controversy in recent years.

Where are the women in hip-hop?

Since hip-hop was born in 1973, women have played important roles as emcees, b-girls and graffiti artists, but prominent female rappers have dwindled in recent years. Hip-hop journalist Christina Lee talks to Cristen and Caroline about where the women rappers are, the importance of Nicki Minaj, and hip-hop feminism.

Women on the Hunt

Since sport hunting is on the rise among women, Cristen and Caroline take aim at the intersection of gender and hunting from early hunter-gather societies to the wild West to its most recent women-led resurgence.

Do New Year's resolutions work?

Humans have made New Year's resolutions for millennia – and had a terrible time sticking to them. So, great expectations aside, why do most resolutions fail? Cristen and Caroline revisit this past podcast examining the science of willpower and sticking with resolutions.

Are holidays bad for relationships?

Although romantic holiday movies lead us to believe that it's the most wonderful time of the year to fall in love, it's actually the most common time of the year for breakups. Cristen and Caroline discuss how holidays tax relationships and single status alike and offer some insights into seasonal stress management.

The Oprah Winfrey Show Show

What has Oprah been up to since we first discussed her rise to media mogul status? Cristen and Caroline discuss Oprah's recent small and big screen success in this special holiday revisit of "The Oprah Winfrey Show" Show first aired in November 2011.

The DIY Revival of Craft

This holiday season, more people than ever are seeking out handmade, locally-sourced gifts from the likes of Etsy. But the online marketplace is only one part of a broader crafting revival interwoven with political activism, feminism and entrepreneurial spirit.

The Anthropology of Pie

Pie is an ancient food that began as a utilitarian and often inedible necessity and evolved over centuries into its current role as a sweet treat and dessert nemesis of cake. Cristen and Caroline get in the holiday cooking spirit by examining the anthropology of pie as well as its many gendered layers.

Women in Coding with Skillcrush

Startup entrepreneur and computer coding evangelist Ada Birnir talks with Caroline and Cristen about feminism, why women should learn to code and how she started Skillcrush to teach coding to the female masses.

Does rape culture exist?

In part two of our two-part series on rape and sexual assault, Cristen and Caroline examine the concept of rape culture and the sobering statistics of sexual assault in the United States today.

A Brief History of Rape

In part one of a two-part series examining rape and sexual assault, Cristen and Caroline look at the legal evolution of the crime of rape and how civil rights and women's rights reformers fought to eradicate longstanding patterns of victim-blaming.

Beauty Parlors vs. Barber Shops

Compared to barber shops that have been around since ancient Greece, women's salons and beauty parlors are relatively new inventions. Cristen and Caroline look at the history of each, as well as the gender and racial politics woven into the places we get our hair cut.

The Child Prodigy

In the 1920s, Stanford psychologist Lewis Terman developed the IQ test to aid in his study of exceptionally smart kids, or child prodigies. Cristen and Caroline discuss the science of child prodigies, why so many of them are boys and how prodigies fare as they grow up.

The Mother of Thanksgiving

American Thanksgiving may have Pilgrim roots, but its modern-day celebration is the handiwork of an 18th-century magazine editor. For 30 years, Sarah Josepha Hale campaigned U.S. Presidents to establish Thanksgiving as a national holiday and urged American women to cook a special turkey dinner every November.

Do women apologize more than men?

Hollywood icon John Wayne once said, "Never apologize. It's a sign of weakness." Is that masculine advice why it's thought that women tend to apologize more than men? Caroline and Cristen examine how men and women say "I'm sorry," and myth-bust the stereotype of women as the sorrier sex.

The Rise of Female Action Heroes

In the 1970s, Pam Grier became Hollywood's first female action lead, debuting a new type of strong, fierce woman on screen. Following a slow and highly sexualized evolution of the female action hero, or superheroine, there appears to be a resurgence of butt-kicking women at the box office, and Cristen and Caroline explore the modern plight of the superheroine.

A Fatshion Revolution

In 2004, the Fatshionista LiveJournal community was founded to "discuss the ins and outs of fat fashions", and a plus-size fashion blogging network quickly took off. Long marginalized and size-shamed, fatshion bloggers and designers are revolutionizing mainstream fashion and looking fabulous while doing it.

Women in Math

One of history's earliest-known female mathematicians was Hypatia, a scholar and philosopher who was later stoned to death by an angry mob. While conditions have certainly improved for math-loving women today, plenty of obstacles still remain to attracting more girls and women into these numbers-driven disciplines.

Women in Engineering

Engineering has some of the widest gender gaps among the STEM fields, despite having some of the most fascinating -- and lucrative -- career options. Cristen and Caroline explore women's contributions to engineering, why industrial engineering attracts the most women and female students' altruistic motivations for pursuing the challenging degree.

Women in Tech

Why are fewer women than ever before pursuing computer science degrees? Lauren Vogelbaum of TechStuff stops by the show to discuss the tech industry's gender gap and whether the "brogrammer" culture is a sexist reality.

Women in Science

Kicking off a four-part series on women in STEM fields, Cristen and Caroline chat with Julie Douglas of Stuff to Blow Your Mind about the nature vs. nurture debate over women in science.

Why are women true crime's bloodthirstiest fans?

Whether in print or on television, true crime draws its largest audience from women. Caroline and Cristen autopsy the gory genre to understand the particularly female appeal of so-called "violence porn."

What Not to Wear on Halloween

Halloween 'tis the season for creative costumes, but why do so many people wear racist, offensive outfits? Cristen and Caroline discuss cultural appropriation and how it impacts broader society not just during Halloween season.

Crazy Women

Why are women so commonly written off as "crazy?" Caroline and Cristen dig into the "crazy women" verbal tick and how it undermines people actually dealing with mental illness.

The Maestras of Classical Music

In fall 2013, a Russian orchestra conductor sparked international controversy when he said that women cut out for conducting. Cristen and Caroline look at the male-dominated world of classical music and the women like Marin Alsop who are challenging the maestro stereotype.

When did women start wearing pants?

The history of women wearing pants is about far more than fashion. Caroline and Cristen explore the gender and class politics interwoven with pants slowly entering the female wardrobe and why men began wearing them in the first place.

Why is endometriosis called the 'career woman's disease'?

Why does it take women, on average, more than nine years to be accurately diagnosed for endometriosis, one of the most common medical disorders affecting women? Cristen and Caroline explore what endometriosis is, what causes it and why the uncurable condition is still so misunderstood by doctors today.

What's the difference between gender and sex?

Three of the most defining attribute people have are their gender, sex and sexual orientation. Cristen and Caroline offer an easy-to-understand guide to what each of those terms mean and how all of them encompass far more than a his/her, male/female, man/woman binary.

Latina Feminism 101

To celebrate Hispanic Heritage Month, Caroline and Cristen first discuss influential Latinas in America. They then explore the history of Chicana feminism and its past and present frustrations with white, Eurocentric feminism.

Why is "bossy" a bad word?

In the final installment of the "Lean In" series, Cristen and Caroline explore why "bossy" is a negative term typically applied to women and girls. As we strive for career advancement, how can women square success and likeability in the workplace, and is it time to reclaim "bossy?"

Uncorking Women and Wine

Historically, women have been banned from most of the wine-making process, but it's a much different story today. Cristen and Caroline detail how and why women not only are the primary wine consumers but also are becoming viticulture's most celebrated taste-makers.

Women's Prisons vs. "Orange Is the New Black"

Does "Orange Is the New Black" accurately portray life in women's prisons? Caroline and Cristen size up the show versus the reality of the criminal justice system in the United States.

Unbalancing Work-Life Balance

In the third installment of a special "Lean In" series, Cristen and Caroline discuss why "work-life balance" and the idea of "having it all" is a myth.

Is the manic pixie dream girl dead?

Caroline and Cristen revisit the "manic pixie dreamgirl" trope in television and movies and explore whether the stock female character is disappearing from pop culture.

Solidarity is for white women?

Cristen and Caroline discuss a recent Twitter hashtag, #solidarityisforwhitewomen, that sparked an important conversation about feminism and race and revist their episode on 6 Black Feminists You Should Know.

The Workplace Fear Factor

Why are successful women more likely to suffer from the "imposter syndrome?" In part two of their special series on "Lean In," Cristen and Caroline discuss fear in the workplace and how to overcome it.

Are men more forgetful?

Do men and women have different memory mechanisms? Cristen and Caroline explore sex differences in memory and who's more susceptible to forgetfulness and memory loss.

Hollywood Stuntwomen

Who are the pioneering stuntwomen who opened up this niche Hollywood industry to women? Caroline and Cristen take a look at women and stunt work then and now.

How to Negotiate Like a Woman

Cristen and Caroline kick off their special four-part series on Sheryl Sandberg's "Lean In: Women, the Workplace and the Will to Lead" with a chat about women and negotiation.

Are open relationships healthier?

Recent research has found that open relationships may be healthier than monogamous ones. Cristen and Caroline investigate the dynamics, risks and rewards of open relationships.

Generation Instagram

If you're a millennial with a smart phone, there's a good chance you're on Instagram. Caroline and Cristen chart the brief history of the popular photo filter app, who uses it and what our Instagram feeds say about modern life.

Women & Anger

Anger is complex emotion, especially when gender gets involved. Caroline and Cristen explore how men and women experience and express anger differently and how to manage anger when it naturally arises.

Lady Farts

Cristen and Caroline get down to the stinky science and gender differences of passing gas because, like it or not, everybody farts.

The Uphill Climb of Women's Pro Cycling

Ever wonder why there isn't a women's Tour de France? Women competitive and pro cycling has long lagged behind men's pro cycling, but not for lack of athleticism. Caroling and Cristen discuss female cyclists' uphill fight for recognition.

What is the Bechdel Test for movies?

In 1985, graphic novelist Alison Bechdel described "The Test" for movies that require a) two named women on screen, b) talking to each other, c) about something other than a man. Cristen and Caroline talk about the Bechdel Test today and how it can evaluate representations of gender and race in movies and television.

Breasts 101 with Florence Williams

Florence Williams, the author of "Breasts: A Natural and Unnatural History," stops by the show to talk about the evolution of breasts, the history of breast implants and how environmental toxins are invading breast tissues.

Why is harder to get pregnant after 35?

Women are waiting longer to have children, but when does fertility take a nosedive? Caroline and Cristen explore the science of female fertility and why 35 isn't necessarily the beginning of the end for natural conception.

Goldieblox: An Engineering Toy for Girls

While Debbie Sterling was an engineering student at Stanford University, the small number of female engineers got her thinking about how to engage young girls in STEM fields. Cristen chatted with the engineer-turned-entrepreneur, about her invention of Goldieblox, a toy designed to teach girls engineering principles within a narrative framework, and why toys for girls should diversify beyond pink princesses.

The Office Romance

As soon as women entered the American workplace in the 1860s, sex and romance have been a common undercurrent of office life. Cristen and Caroline explore the risks and rewards of 21st-century office romances, along with cupid contracts, trading sex for promotions and sexual harassment.

A Unbridled History of Bachelorette Parties

Why did it take until 1998 for Cosmopolitan to use the term "bachelorette party?" Because the raucous pre-wedding shindigs haven't been around very long, since bachelor parties were for grooms and showers were for brides. Cristen and Caroline explore the social and sexual symbolism of the rise of the bachelorette party.

Why do women wear diamond engagement rings?

Betrothed men and women have exchanged rings for centuries, but women receiving diamonds is a 20th-century invention. Cristen and Caroline take an unromantic look and how DeBeers taught us that diamonds are forever and should cost two months salary.

What's next for gay marriage?

On June 26, 2013, the Supreme Court ruled The Defense of Marriage Act, which defines marriage between a man and a woman, unconstitutional. Caroline and Cristen look at a history of gay marriage in the United States and the next steps toward legalizing same-sex marriage.

The Breast Cancer Gene

Since Angelina Jolie announced her preventative mastectomy, more women have requested breast cancer gene testing. Caroline and Cristen explore the science, statistics and recently Supreme Court ruling regarding the BRCA1 and BRCA2 genes.

Are pets the new children?

After Word War II, pets became a standard part of American homes. Now, some think that the love and money we shower on our domesticated animals constitutes pet parenting. Cristen and Caroline discuss pet attachments and how it relates to couples who are childfree-by-choice.

Is kleptomania a female disorder?

Why are two-thirds of diagnosed kleptomaniacs women? Cristen and Caroline explore the 19th-century rise of retail consumerism, shoplifting and how kleptomania was invented to help keep wealthy women out of prison.

Why does ASMR give people brain orgasms?

Why are online "whisper" communities giving people brain orgasms? Caroline and Cristen discuss autonomous sensory meridian response, or ASMR, and investigate what's up with those strange tingling sensations.

A Lovely Conversation on Beauty & Feminism

How has Photoshop, social media and modern advertising altered the meaning of beauty? Cristen interviews beauty scholar Autumn Whitefield-Madrono of The Beheld about 21st-century beauty and how it intersects with technology and feminism.