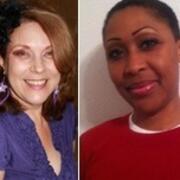 Destroy Fear with Love

Too many of us exercise faith in negative possibilities and therefore give place to fear. That's not God's way. We want to encourage you to confess your fears and allow Holy Spirit's light and God's love to destroy them!

Get Smart

Training Your Kids to Give

God Moments

From Sad to Super

God Finances Family Vacations

Teaching Superstition

Part of being a disciple of Jesus Christ means having our minds renewed by the Word of God. This includes laying aside superstitions, not teaching them to our children and confessing and repenting if we've believed them in the past.

Teach Kids Faith Not Fear

There's a lot going on in the world that could give cause to fear, but as people of faith we live higher because we know God has a plan, we trust in Jesus and are comforted by Holy Spirit.

Acceleration

Welcome to the 2013-2014 season of SNaPPZ! In this first episode of season 2 we're delighted to release to you an anointing for acceleration of answered prayer to all who will receive it and follow the instructions of the prophetic word given by the Spirit of the Living God. Visit us on Facebook at www.facebook.com/pattiandzari

Teach Your Kids to Honor a Mentor

Zari and I's mentor, Dr. Mike Murdock, taught us that honor brings rewards. As we've learned how to sow honor, we've reaped the benefits and we're bringing our children up as people who sow honor to God and to others - especially those who invest time to impart wisdom to them.

Training for Parenthood

Having had parents and being a parent doesn't automatically mean you're skilled at parenting. You need training for parenting just as you do for any other endeavor you want to experience good success.

Miracles for Your Children

You can sow seeds wrapped in expectation of harvests of miracles for your kids. Learn more in this week's episode of SNaPPZ. Visit us on Facebook at www.facebook.com/pattiandzari.

Supernatural Harvests

In this episode we pray a prayer of activation for revelation of The Law of the Seed and share some of the testimonies of how God has honored seed sowing in our lives and for our children. Visit us at www.zwriteswords.com/supernatural-parenting.html.