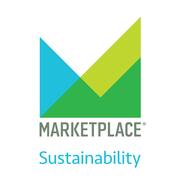 Solar grows, with government help

Despite some failures, solar is growing into a big industry.

Solar grows, with government help

Despite some failures, solar is growing into a big industry.

What happens when there are billion mouths to feed

This month's National Geographic explores why 2 billion extra mouths could mean disaster.

Attack of the shrimp (prices)

A bacterial infection is roiling through shrimp farms in Southeast Asia.

Beer: Saving a town from drought

A brewery steps in when a town's given a grave diagnosis.

Global warming: 15 years to change things...

...or else, says The U.N.'s climate panel.

Wal-Mart: Everday low (organic?) prices

Wal-Mart is challenging stores like Whole Foods with a new line of cheaper organic foods.

When the coal layoffs trickle down

Coal communities in eastern Kentucky have been reeling from the effects of a relentless wave of mining layoffs.

An English village, years after its mine closed

Brampton lost its coal mine years ago, despite a year-long miner's strike. What's there now?

Coal country starts to ask 'What comes after coal?'

In eastern Kentucky, coal mines are closing, putting thousands out of work.

In eastern Kentucky, who's to blame for coal's decline?

The main problem is that Kentucky coal is played out and expensive to mine.

Filling up the landfill, one coffee pod at a time

Single-serve coffee makers like the Keurig machine are wasteful.

Why adapting to climate change is so difficult

The U.N. climate group has moved forward, not just warning of climate change -- because it's here. What are the barriers to investing in "adaptation"?

25 years after the Exxon Valdez crisis, we've learned...?

It was a dramatic disaster to call attention to environmental risks, and 25 years later it stands out as an stark reminder of continuing environmental risks.

How much will climate change cost Exxon?

Exxon the first big energy company to respond to shareholders' concerns about the cost of climate change.

Frowny faces help conserve water

Peer pressure works in getting people to use less water

The U.S. relies on transformers -- and that's a little scary

The failure of just nine utility substations, and the closing of one factory, could blackout the entire U.S. for 18 months.

The U.S. relies on transformers -- and that's a little scary

The failure of just nine utility substations, and the closing of one factory, could blackout the entire U.S. for 18 months

BP signs deal to get back in the game

By signing a new deal with the EPA, BP agrees to more oversight

Fracking: 27 tons of dirty, radioactive socks per day

And they're full of NORMs. A glossary of oilfield vocabulary.

Fracking: 27 tons of dirty, radioactive socks per day

And they're full of NORMs. A glossary of oilfield vocabulary.

Now you can buy solar power (of a sort) at Best Buy

The CEO of SolarCity talks about putting solar panels on more residential homes.

Tin: The modern world's glue

The element that brought us beyond the Stone Age

How El Nino will impact global food prices

It probably won't have a huge impact on your grocery bills.

After delay, U.S. builds four new nuclear reactors

The economics of nuclear power are a tough sell.

Calcium: No so good in high doses

Calcium is a fundamental building block in chemistry and in modern life.

Abandoning orange juice

Americans are drinking 4 percent less orange juice.

Thousand dollar house, million dollar view

One professor is sleeping in a dumpster to raise questions about U.S. home ownership.

The EPA's new smog rules: Cost vs. benefit

Weighing the immediate costs of wringing more sulfur out of emissions, against long-term health and economic benefits from less smog.

The highway repair fund is going broke

Some say it's because the gasoline tax hasn't gone up since 1.

Natural gas bills are going up, and not just because it's cold

Customers in the Northeast and Midwest are about to get big natural-gas bills, not only because they used a lot of gas during the freezing month of January.

Cow burps: The environmental hazard.

Belching cattle are a larger source of methane gas emissions than natural gas drilling.

Supreme Court reviews expansion of 27 Clean Air Act

A lawsuit challenges the EPA's ability to apply specific regulations to other polluters.

Rail companies push for newer oil tank cars to reduce accidents

Without mandatory regulation, the railroad industry looks to pricing as way to encourage safety.

Drought or not, how should we value water?

The deep California drought is a reminder that water isn't an infinite resource.

President Barack Obama is scheduled to visit the agriculturally-rich city of Fresno, Calif.

President Barack Obama is scheduled to visit the agriculturally-rich city of Fresno, Calif. to address the state's drought.

President Obama could make it rain in California

California's thirst for water may be quenched by federal relief

More barges carrying oil down the Mississippi

Austin Golding runs Golding Barge Lines out of Vicksburg, Miss.

What seasonally adjusted data does and doesn't mean

Retail numbers out today don't look great, sales fell by .4 percent in January— when you take into account "seasonal adjustment".

The pollutants in your face wash

Groups say pieces of plastic -- called microbeads -- end up in our waterways

California's drought: Bad, but not the whole economy

California is in the middle of its worst drought in a century. Why isn't that enough to tip the economy?

'No one will declare the water safe' in West Virginia

Residents and business owners continue to use bottled water in wake of last month's chemical oil spill

Building water systems for the next century

What the world is doing to keep the tap flowing.

Obama administration to announce climate hubs

The regional offices will assist farmers in coping with disasters caused by climate change.

Amid Texas drought, this rain man bottles water

For one Texas tinkerer, collecting the rain that falls on his roof turned into a business.

From the Vinyl Institute to the Brick Industry Association, businesses close ranks against Obama energy policies

More than 7 business groups have formed a coalition to confront the Obama administration's energy regulation process at every step

When oil money runs dry

Big oil companies have to go farther and use expensive, new technology to tap oil deposits

Study links DDT exposure to Alzheimer's disease

Eighty percent of Alzheimer's patients involved in a study had evidence of exposure to DDT.

As U.S. freezes, prices soar for natural gas

High demand for heating fuel means high prices in Midwest and Northeast.

American pollution: Made in China

There's a hidden cost to buying goods manufactured in China -- pollution in western North America.

The history of coal

Coal may be synonymous with pollution but as coal historian Barbara Freese found, that wasn't always the case.

The food chain of rodenticide

Most people would be happy to get rid of rat problems, but that can lead to affects on other wildlife, too.

No watering your lawn ... except for those who can afford their own private well

Austin has banned watering lawns and raised rates for city water. So affluent residents are drilling private wells.

How do you measure the cost of a toxic spill that turns off the tap?

People had to suspend the convenience of running water, and instead relied on bottled water for everything except flushing toilets.

What it feels like to drive 6 miles for a shower

The ban on tap water was lifted for a small small chunk of West Virginia today.

Chemical spill in W.V. water sparks rush on bottled water

Grocery store owner Don Tate is telling customers to buy microwavable food and disposable dishware.

Tom Vilsack: Polar vortex relief 'won't happen until we have a farm bill'

U.S. Secretary of Agriculture Tom Vilsack talks polar vortex, the farm bill, and food prices.

Goldman Sachs pulls out of proposed coal terminal

The Gateway Pacific Terminal would be the largest coal-exporting terminal in North America. But Goldman Sachs doesn't want to back it anymore.

Don't worry, bee happy?

The American Beekeeping Federation and the American Honey Producers Association both start their annual meetings.

How cold is it when the economy breaks?

What happens when we go into a really deep freeze?

Texas town closes the toilet-to-tap loop: Is this our future water supply?

About 4 percent of Big Spring's water now comes from a $14 million "direct potable reuse" system.

Will the latest oil-train fire make people rethink anything?

An intense oil-train fire in North Dakota demonstrates the scale of damage possible when oil is moved by rail.

Why bicyclists and hybrid drivers should pay more taxes

Some states and cities are considering fees for commuters who don't pay gas taxes.

Shell's challenge in drilling for Arctic oil

After a dismal experience in 212, Shell took this year off from trying to drill in the Arctic Ocean. But drilling will come.

Pennsylvania court: Towns can restrict fracking

Pennsylvania's Supreme Court has tossed out a big part of a law that would have allowed gas companies drilling wells to ignore local restrictions.

BP's new recipe for settlement money: Shame a famous chef

BP has long complained that its settlement money for the Deepwater Horizon spill was often spent frivolously.

In oil boom, happy to drive a truck by day, a cab by night

Elsie Ejismekwu is happy to have two driving jobs in the North Dakota oil fields as she starts her life over.

Lummi tribe objects to coal terminal in Washington

Fifty-seven Native American tribes in the Pacific Northwest have come together to oppose plans to build coal export terminals in Oregon and Washington State.

A Montana tribe encourages coal mining, for its own well-being

The Crow tribe in the Powder River Basin has one coal mine on its reservation, but poverty among tribal members remains high. The tribe would like more mining.

Will farmers feed their livestock fewer antibiotics?

As the FDA tries to curb antibiotic use on the farms, what are the economics of feeding antibiotics to livestock and poultry?

Cheap meat: You know you want it

Author and historian Maureen Ogle dives headfirst into the history of American meat production in her new book "In Meat We Trust."

Is the U.S. ready to become an oil exporter?

Exxon and other oil companies say, "Heck, yes."

Oil and the race for the North Pole

Denmark and other countries are staking claims to the sea surrounding the North Pole, with an eye to oil exploration.

Air pollution explainer: What's an externality?

Pollution isn't free … but who should pay?

When air pollution crosses state lines, which state has to do the cleanup?

Some governors asked the EPA to rein in polluting states, and EPA is asking the Supreme Court for permission.

Going bearserk in Jersey

The black bear population has grown so large in the state that it ended a hunting ban a few years ago.

Dow: time for an industry built by plastics to move on

Dow Chemical says it's shifting away from the commodity chemical market so much so that it may drop 'Chemical' from its name.

Chemical and plastics industries love fracking.

Cheap natural gas has made the U.S. one of the cheapest places to make plastics.

Why we can't let go of the fixed-rate mortgage

There's a financial cost to mortgages that stay at the same interest rate for years, but there are also social benefits.

Who thought -year mortgages were a good thing?

Lending money for years at a fixed interest rate isn't attractive to banks. So how did -year fixed-rate mortgages come to be the standard?

Where's the beef? (Raised, slaughtered and processed?)

Meatpackers and ranchers are fighting each other over new labeling rules.

In Chicago, piles of petroleum coke suggest the future of Canadian tar sands oil

A byproduct of refining gasoline clouds the skies of a South Side Chicago neighborhood.

In memoriam: The first of many Tennessee Valley Authority coal plants

The coal-fired plants being retired by the Tennessee Valley Authority are more than 5 years old.

Recycling? Don't overdo it.

Recycling is expensive but good -- up to a point.

Life in the Philippines and the cycle of disaster

Typhoons beat on the Philippines regularly, destroying roads, bridges and buildings in an already poor country.

Nation's electricity grid gets a test

The aging grid's main protection against attack is that it's too sprawling and complicated to all go down at once.

Installing solar panels? Think of the firefighters

For firefighters, there can be too many solar panels on a roof. Fire officials and the solar industry are paying attention to the concern.

U.S. high-speed rail: Express to ... where?

An advocacy group pushing high-speed rail in the U.S. begins its annual meeting.

The war on the 'War on Coal'

The coal industry and its political supporters have launched their counterattack to EPA rules.

'Orange slime' used for fighting fires heats debate

To help fight wildfires, officials often dump orange fire retardant from planes. But some Forest Service employees argue the substance doesn't work as promised.

How rooftop solar and big utilities can co-exist

Rooftop solar installations cut into utilities' revenue, but still use their expensive grid and and rely on them for backup power.

Is fracking creating a 'manufacturing renaissance' in the U.S.?

With the price of natural gas so cheap, manufacturing is coming back to America.

The global problem of illegal logging

A federal probe into a Virginia household wood company has revealed a larger, worldwide problem with poached wood.

Miami's flooded future

Miami is one of the cities most threatened by climate change. Will it be able to adapt in time?

Can fracking preserve North Dakota's environment?

The fracking boom is bringing in a surge of development -- and tax revenue -- to North Dakota. Now conservationists have a plan use some of that growth to protect the environment.

Amid climate change worries, a good year for fall foliage

Some recent studies suggest that changing climates could produce dull colors in future years. How much might that hurt the economies of states like Vermont, North Carolina, and Wisconsin?

High prices for corn and land shape Iowa economy, landscape

How the sky-high price of farmland has reshaped the state.

Has the natural gas boom been too big for producers?

Fracking has produced a glut of natural gas and prices have subsequently plummeted.

BP spill trial enters phase that's all about the money

A potentially huge fine looms as the BP oil-spill trial enters a new phase.

This is 'quotvirtually certain'quot to be a story about climate change

The world's top climate scientists issued their most definitive report yet on the challenges and risks of climate change.

Climate report moves at glacial pace

The key global climate change organization releases its summary of a climate change report six years in the making.

Chicago water: What does lead taste like?

Chicago's effort to rebuild its water system has run into a problem: it's replacing lead pipes, and lead is seeping into the water supply.

Assessing Colorado's long-term flood damage

Colorado farmers rarely complain about rain, but a lot of them got flooded out by the latest storms.

Why lead-paint makers escape fines that cost Big Tobacco billions

A California court case is the latest attempt to hold paint companies liable for health hazards from lead paint, banned since 178.

Can dog food help Louisiana's wetlands?

Large rodents called nutria damage thousands of acres of coastal wetlands in Louisiana each year. But trappers are becoming a dying breed.

New EPA rules: Clean coal or end of coal?

The EPA announces emission rules that will require new coal-burning plants to cut carbon-dioxide pollution by 4 percent.

EPA rules on coal plants' emissions will require new technology

The Environmental Protection Agency's is issuing new limits on emissions by coal-burning plants that new plants will need advanced carbon-capture technology to comply.

Wet towels in hotel rooms is a corporate goal

Businesses make themselves more attractive to corporate clients by adhering to their environmental sustainability businesses. If a client's plan calls for using only hotels that don't automatically deliver clean towels each day... there will be more wet towels in those hotels.

My milk has expired. Can I drink it?

The Natural Resources Defense Council and Harvard researchers have released a study that says Americans waste food because of confusion over expiration dates.

GM tries to build the Holy Grail of electric cars

General Motors says it's working on an electric car that hits a sweet spot: a range of 2 miles and a friendly price tag.

Landmark environmental law under threat in California

Golden State legislators are voting on whether to weaken a key law protecting the environment. Many say the law has been abused.

Louisiana's Gulf Coast adapts to global warming's rising seas

Flood protection uses construction techniques developed by the oil industry. Coastal protection in Louisiana grows into an export industry.

Chickenomics and the offshoring of your nuggets

The economics behind shipping chicken carcasses to China for processing: it keeps open the China market for chicken feet.

Japan's latest Fukushima fix: 'Game of Thrones'-like?

Japan's latest response to the Fukushima radiation leak sounds like science fiction: A wall of ice. Ice walls are common in tunneling it's the radiation that makes this job different.

Shrimp prices go big

Lobster prices have been shockingly low this summer -- $2.2/pound dockside. Climate change is a key reason given, but what's going on with shrimp? The price is through the roof.

Yosemite fire burns a mountain region's economy

The 2-square-mile Rim Fire peels back the layers of the Sierra Nevadas' economic ecology.

An onion headline: Global onion shortage

A poor onion crop in India has sent onion prices skyrocketing.

Louisiana agency takes on oil industry over damage to delta

The levee board for the New Orleans region sued oil companies over their damage to delta wetlands that are a protective buffer against storm surges.

Eating crickets to save the world (recipes included!)

The world's growing population needs protein. Insects provide at the fraction of the cost of beef.

No, your phone doesn't use as much electricity as a refrigerator

Widely reported: your smartphone uses the same amount of electricity as two refrigerators. Why some ideas stick around, true or not.