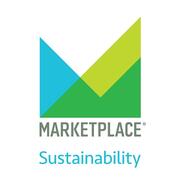 A fracking story too good to be true

You know a technology's hot when stock market scammers make it part of their pitch.

California's wells are going dry now, too

The long drought has led to a strain on groundwater - much like having too many straws in the same glass.

The cost of orange juice is too darn high

...And other reasons orange juice sales are at their lowest since 22.

California could stay dry enough to make food pricier

Over the long term, the state may not have the water it needs to farm this much.

Shaking up earthquake warning systems

Earthquake early warnings: Rift forms in public, private efforts.

Phil Hamm's no billionaire, but he's got something to say about oil

Billionaire Harold Hamm is a leading oil man. Phil Hamm - he's a different story

Six things you might not know about meteorites

The Perseid meteorite showers return, and they can be worth more than a view.

Water could be 'quotblue gold'quot for Dayton, OH

As states face major water shortages, some cities sense a business opportunity

EPA rules may zap Kentucky jobs, but not coal jobs

Kentucky's manufacturing industry is based on cheap electricity produced by coal.

How Texas can live with lower carbon emissions

Using more natural gas is costly, but the state's producers will benefit.

How to grown green energy along with endowments

What if colleges could grow their endowment by being environmentally friendly?

Airplanes become the new weather balloons

Planes create a moving picture of weather data as they take off and land.

America's coal heads overseas

What happens to the coal not burned in the U.S.

Acid rain aftermath: damaged ecology, damaged politics

Why reducing acid in rain is just the first step in recovery.

Acid rain: what it takes to stop pollution

"You could sing in the rain, walk in the rain, and then the rain was acid..."

Acid rain aftermath: damaged ecology, damaged politics

Why reducing acid in rain is just the first step in recovery.

In China, the polluter 'that-must-not-be-named'

China's crackdown on criticism of a $6 billion petrochemical plant.

Bike-sharing's big problem: missing bikes

The biggest, most-popular programs won't expand in 214. They can't get new bikes.

China's fight for cleaner air

"China's growth model is based on the idea that natural resources are free."

Shlepping bike-share cycles in a giant van

Urban bike share's low-carbon, high-tech vision ... requires a few gas guzzlers.

LA Smog: the battle against air pollution

How can the Chinese live with terrible air pollution? One answer: Americans did.

Women led air pollution protests from the start

Women often partnered with scientists to make their case for cleaner air.

Boeing projects global air travel will double

Growth in air travel will also mean an increase in global carbon emissions.

Big rigs get environmental overhaul

Tech revolution in the trucking industry to bring cheaper goods, cleaner air.

Note to bees: do not stop and smell the roses

A new study says garden plants from big box stores contain a toxic pesticide.

North Dakota oil wells drain energy and money

Fracking oil wells burn off as much a third of the natural gas they release.

More than 85% of the seafood Americans eat is imported

Author Paul Greenberg says we could fix our aquaculture infrastructure.

Oil from fracking may end U.S. ban on exporting oil

Ultralight oil made by fracking is seeping through cracks in the U.S. ban on oil exports.

Climate change could be good for those who sell seeds

Climate change is likely to affect farmers more than corporations like Monsanto.

The value of 'second-best solutions' to global warming

Former Treasury Secretary Henry Paulson says we need a carbon tax to prevent a global-warming catastrophe. But if Congress won't act?

Michigan's vineyards: Wine that survives the winter?

A new wine region is developing in less-than-Mediterranean Midwestern states.

An ancient animal's blood is a modern medical miracle

The horseshoe crab's blue-colored blood is critical to modern medicine.

Paying to save nature could mean a win for everyone

The race to find a synthetic replacement for the blood of horse shoe crabs.

Golf group hopes fewer holes means a better game

The U.S. Golf Association tells golfers to play shorter games.

Plugging in battery makers and battery innovators

A group founded by angel investors seeks efficiency in developing new batteries.

How big is Iraq's oil industry now?

Iraq's oil production was booming before a pipeline to Turkey was bombed.

'Greening' construction jobs for energy efficiency

Ambitious goals for energy conservation are turning blue collar jobs "green"

Reduce carbon, create jobs?

The EPA says reducing carbon emissions will cost billions but create energy jobs.

Complying with the EPA, state by state

The EPA plan to curb carbon emission will let states device their own plans. We look at how they'll differ.

The 'war on coal' is no fight to the death

Even with EPA goals, percent of U.S. electricity will come from burning coal.

We're already halfway toward the EPA's new CO2 limits

That's the good news. Less good: The next half is the hard part.

One estimate of the cost of new EPA rules: $51 billion

And compared to the U.S. economy, that's kinda small.

EPA's carbon rules may give some states a head start

But nobody knows which states. It depends on how the rules get written.

The EPA starts targeting carbon dioxide in earnest

The Obama Administration readies its regulation of carbon-dioxide emissions.

The tech challenges of hurricane season

Hurricane Awareness Week kicks off.

Study: Fairtrade doesn't always yield highest wages

A UK report says coffee grown under Fairtrade conventions doesn't always yield the highest wages for farmers.

Two obsessed guys and a radical motorcycle design

In New Orleans, an experiment in funding, manufacturing and art.

A motorcycle design for the history books

Funded by a patronage-type system modeled on, well, history.

Superfood fads: Super distracting for global farmers?

What miracle "superfood" trends mean for developing countries' agriculture.

Your coffee cup probably isn't recyclable… yet

Big names like McDonald's and Jamba Juice have tossed polystyrene cups.

A coffee plant disease threatens more than prices

USAID today announced a $5 million partnership with Texas A'M's World Coffee Research center to tackle a costly coffee fungus.

Oil booms have to be good for rural towns, right?

An oil boom in southeast New Mexico created thousands of new jobs. But it's a burden on things like housing, classrooms and roads.

Who will pay for climate change? Not us, insurer says

One insurer sues Chicago, saying the city could have prevented flood damage from a predicted downpour.

In North Dakota, making ribs for roughnecks

All sorts of people have moved to North Dakota to take jobs in the oil fields.

In the U.S., a water main breaks every two minutes

Last year, the country's infrastructure got a grade of D+.

Ditching the single-use water bottle

An increasing number of cities are looking to wean us off single-use bottles.

What does your weatherman think about climate change?

Many Americans get their weather and climate information from TV weather casters.

I feel a climate change comin' on

Climate change does not rate very high on the list of the public's concerns.

Drought puts California rice in a sticky situation

California grows almost all medium grain rice in the U.S. And prices are up.

A Texas-sized bankruptcy for giant Texas energy deal

When Energy Future filed for bankruptcy, its total assets were $6.4 billion

Cities want to make your rooftop gardens profitable

Some cities are experimenting with financial encouragement for green roofs

Coal ash = environmental win (when you recycle it)

The toxic discharge from coal plants beats Portland cement when used in concrete.

Climate change: how to talk about bad news

Talking about global warming makes people's heads explode. It's a tough subject.

Earth day is middle aged. Is it over the hill?

Americans worry less about the environment than scientists say we should

Solar grows, with government help

Despite some failures, solar is growing into a big industry.

Solar grows, with government help

Despite some failures, solar is growing into a big industry.

What happens when there are billion mouths to feed

This month's National Geographic explores why 2 billion extra mouths could mean disaster.

Attack of the shrimp (prices)

A bacterial infection is roiling through shrimp farms in Southeast Asia.

Beer: Saving a town from drought

A brewery steps in when a town's given a grave diagnosis.

Global warming: 15 years to change things...

...or else, says The U.N.'s climate panel.

Wal-Mart: Everday low (organic?) prices

Wal-Mart is challenging stores like Whole Foods with a new line of cheaper organic foods.

When the coal layoffs trickle down

Coal communities in eastern Kentucky have been reeling from the effects of a relentless wave of mining layoffs.

An English village, years after its mine closed

Brampton lost its coal mine years ago, despite a year-long miner's strike. What's there now?

Coal country starts to ask 'What comes after coal?'

In eastern Kentucky, coal mines are closing, putting thousands out of work.

In eastern Kentucky, who's to blame for coal's decline?

The main problem is that Kentucky coal is played out and expensive to mine.

Filling up the landfill, one coffee pod at a time

Single-serve coffee makers like the Keurig machine are wasteful.

Why adapting to climate change is so difficult

The U.N. climate group has moved forward, not just warning of climate change -- because it's here. What are the barriers to investing in "adaptation"?

25 years after the Exxon Valdez crisis, we've learned...?

It was a dramatic disaster to call attention to environmental risks, and 25 years later it stands out as an stark reminder of continuing environmental risks.

How much will climate change cost Exxon?

Exxon the first big energy company to respond to shareholders' concerns about the cost of climate change.

Frowny faces help conserve water

Peer pressure works in getting people to use less water

The U.S. relies on transformers -- and that's a little scary

The failure of just nine utility substations, and the closing of one factory, could blackout the entire U.S. for 18 months.

The U.S. relies on transformers -- and that's a little scary

The failure of just nine utility substations, and the closing of one factory, could blackout the entire U.S. for 18 months

BP signs deal to get back in the game

By signing a new deal with the EPA, BP agrees to more oversight

Fracking: 27 tons of dirty, radioactive socks per day

And they're full of NORMs. A glossary of oilfield vocabulary.

Fracking: 27 tons of dirty, radioactive socks per day

And they're full of NORMs. A glossary of oilfield vocabulary.

Now you can buy solar power (of a sort) at Best Buy

The CEO of SolarCity talks about putting solar panels on more residential homes.

Tin: The modern world's glue

The element that brought us beyond the Stone Age

How El Nino will impact global food prices

It probably won't have a huge impact on your grocery bills.

After delay, U.S. builds four new nuclear reactors

The economics of nuclear power are a tough sell.

Calcium: No so good in high doses

Calcium is a fundamental building block in chemistry and in modern life.

Abandoning orange juice

Americans are drinking 4 percent less orange juice.

Thousand dollar house, million dollar view

One professor is sleeping in a dumpster to raise questions about U.S. home ownership.

The EPA's new smog rules: Cost vs. benefit

Weighing the immediate costs of wringing more sulfur out of emissions, against long-term health and economic benefits from less smog.

The highway repair fund is going broke

Some say it's because the gasoline tax hasn't gone up since 1.

Natural gas bills are going up, and not just because it's cold

Customers in the Northeast and Midwest are about to get big natural-gas bills, not only because they used a lot of gas during the freezing month of January.

Cow burps: The environmental hazard.

Belching cattle are a larger source of methane gas emissions than natural gas drilling.

Supreme Court reviews expansion of 27 Clean Air Act

A lawsuit challenges the EPA's ability to apply specific regulations to other polluters.

Rail companies push for newer oil tank cars to reduce accidents

Without mandatory regulation, the railroad industry looks to pricing as way to encourage safety.

Drought or not, how should we value water?

The deep California drought is a reminder that water isn't an infinite resource.

President Barack Obama is scheduled to visit the agriculturally-rich city of Fresno, Calif.

President Barack Obama is scheduled to visit the agriculturally-rich city of Fresno, Calif. to address the state's drought.

President Obama could make it rain in California

California's thirst for water may be quenched by federal relief

More barges carrying oil down the Mississippi

Austin Golding runs Golding Barge Lines out of Vicksburg, Miss.

What seasonally adjusted data does and doesn't mean

Retail numbers out today don't look great, sales fell by .4 percent in January— when you take into account "seasonal adjustment".

The pollutants in your face wash

Groups say pieces of plastic -- called microbeads -- end up in our waterways

California's drought: Bad, but not the whole economy

California is in the middle of its worst drought in a century. Why isn't that enough to tip the economy?

'No one will declare the water safe' in West Virginia

Residents and business owners continue to use bottled water in wake of last month's chemical oil spill

Building water systems for the next century

What the world is doing to keep the tap flowing.

Obama administration to announce climate hubs

The regional offices will assist farmers in coping with disasters caused by climate change.

Amid Texas drought, this rain man bottles water

For one Texas tinkerer, collecting the rain that falls on his roof turned into a business.

From the Vinyl Institute to the Brick Industry Association, businesses close ranks against Obama energy policies

More than 7 business groups have formed a coalition to confront the Obama administration's energy regulation process at every step

When oil money runs dry

Big oil companies have to go farther and use expensive, new technology to tap oil deposits

Study links DDT exposure to Alzheimer's disease

Eighty percent of Alzheimer's patients involved in a study had evidence of exposure to DDT.

As U.S. freezes, prices soar for natural gas

High demand for heating fuel means high prices in Midwest and Northeast.

American pollution: Made in China

There's a hidden cost to buying goods manufactured in China -- pollution in western North America.

The history of coal

Coal may be synonymous with pollution but as coal historian Barbara Freese found, that wasn't always the case.

The food chain of rodenticide

Most people would be happy to get rid of rat problems, but that can lead to affects on other wildlife, too.

No watering your lawn ... except for those who can afford their own private well

Austin has banned watering lawns and raised rates for city water. So affluent residents are drilling private wells.

How do you measure the cost of a toxic spill that turns off the tap?

People had to suspend the convenience of running water, and instead relied on bottled water for everything except flushing toilets.

What it feels like to drive 6 miles for a shower

The ban on tap water was lifted for a small small chunk of West Virginia today.

Chemical spill in W.V. water sparks rush on bottled water

Grocery store owner Don Tate is telling customers to buy microwavable food and disposable dishware.