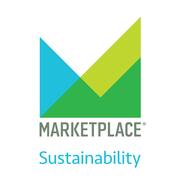 Dow: time for an industry built by plastics to move on

Dow Chemical says it's shifting away from the commodity chemical market so much so that it may drop 'Chemical' from its name.

Chemical and plastics industries love fracking.

Cheap natural gas has made the U.S. one of the cheapest places to make plastics.

Why we can't let go of the fixed-rate mortgage

There's a financial cost to mortgages that stay at the same interest rate for years, but there are also social benefits.

Who thought -year mortgages were a good thing?

Lending money for years at a fixed interest rate isn't attractive to banks. So how did -year fixed-rate mortgages come to be the standard?

Where's the beef? (Raised, slaughtered and processed?)

Meatpackers and ranchers are fighting each other over new labeling rules.

In Chicago, piles of petroleum coke suggest the future of Canadian tar sands oil

A byproduct of refining gasoline clouds the skies of a South Side Chicago neighborhood.

In memoriam: The first of many Tennessee Valley Authority coal plants

The coal-fired plants being retired by the Tennessee Valley Authority are more than 5 years old.

Recycling? Don't overdo it.

Recycling is expensive but good -- up to a point.

Life in the Philippines and the cycle of disaster

Typhoons beat on the Philippines regularly, destroying roads, bridges and buildings in an already poor country.

Nation's electricity grid gets a test

The aging grid's main protection against attack is that it's too sprawling and complicated to all go down at once.

Installing solar panels? Think of the firefighters

For firefighters, there can be too many solar panels on a roof. Fire officials and the solar industry are paying attention to the concern.

U.S. high-speed rail: Express to ... where?

An advocacy group pushing high-speed rail in the U.S. begins its annual meeting.

The war on the 'War on Coal'

The coal industry and its political supporters have launched their counterattack to EPA rules.

'Orange slime' used for fighting fires heats debate

To help fight wildfires, officials often dump orange fire retardant from planes. But some Forest Service employees argue the substance doesn't work as promised.

How rooftop solar and big utilities can co-exist

Rooftop solar installations cut into utilities' revenue, but still use their expensive grid and and rely on them for backup power.

Is fracking creating a 'manufacturing renaissance' in the U.S.?

With the price of natural gas so cheap, manufacturing is coming back to America.

The global problem of illegal logging

A federal probe into a Virginia household wood company has revealed a larger, worldwide problem with poached wood.

Can fracking preserve North Dakota's environment?

The fracking boom is bringing in a surge of development -- and tax revenue -- to North Dakota. Now conservationists have a plan use some of that growth to protect the environment.

Miami's flooded future

Miami is one of the cities most threatened by climate change. Will it be able to adapt in time?

Amid climate change worries, a good year for fall foliage

Some recent studies suggest that changing climates could produce dull colors in future years. How much might that hurt the economies of states like Vermont, North Carolina, and Wisconsin?

High prices for corn and land shape Iowa economy, landscape

How the sky-high price of farmland has reshaped the state.

Has the natural gas boom been too big for producers?

Fracking has produced a glut of natural gas and prices have subsequently plummeted.

BP spill trial enters phase that's all about the money

A potentially huge fine looms as the BP oil-spill trial enters a new phase.

This is 'quotvirtually certain'quot to be a story about climate change

The world's top climate scientists issued their most definitive report yet on the challenges and risks of climate change.

Climate report moves at glacial pace

The key global climate change organization releases its summary of a climate change report six years in the making.

Chicago water: What does lead taste like?

Chicago's effort to rebuild its water system has run into a problem: it's replacing lead pipes, and lead is seeping into the water supply.

Assessing Colorado's long-term flood damage

Colorado farmers rarely complain about rain, but a lot of them got flooded out by the latest storms.

Why lead-paint makers escape fines that cost Big Tobacco billions

A California court case is the latest attempt to hold paint companies liable for health hazards from lead paint, banned since 178.

New EPA rules: Clean coal or end of coal?

The EPA announces emission rules that will require new coal-burning plants to cut carbon-dioxide pollution by 4 percent.

Can dog food help Louisiana's wetlands?

Large rodents called nutria damage thousands of acres of coastal wetlands in Louisiana each year. But trappers are becoming a dying breed.

EPA rules on coal plants' emissions will require new technology

The Environmental Protection Agency's is issuing new limits on emissions by coal-burning plants that new plants will need advanced carbon-capture technology to comply.

Wet towels in hotel rooms is a corporate goal

Businesses make themselves more attractive to corporate clients by adhering to their environmental sustainability businesses. If a client's plan calls for using only hotels that don't automatically deliver clean towels each day... there will be more wet towels in those hotels.

My milk has expired. Can I drink it?

The Natural Resources Defense Council and Harvard researchers have released a study that says Americans waste food because of confusion over expiration dates.

GM tries to build the Holy Grail of electric cars

General Motors says it's working on an electric car that hits a sweet spot: a range of 2 miles and a friendly price tag.

Landmark environmental law under threat in California

Golden State legislators are voting on whether to weaken a key law protecting the environment. Many say the law has been abused.

Louisiana's Gulf Coast adapts to global warming's rising seas

Flood protection uses construction techniques developed by the oil industry. Coastal protection in Louisiana grows into an export industry.

Chickenomics and the offshoring of your nuggets

The economics behind shipping chicken carcasses to China for processing: it keeps open the China market for chicken feet.

Japan's latest Fukushima fix: 'Game of Thrones'-like?

Japan's latest response to the Fukushima radiation leak sounds like science fiction: A wall of ice. Ice walls are common in tunneling it's the radiation that makes this job different.

Shrimp prices go big

Lobster prices have been shockingly low this summer -- $2.2/pound dockside. Climate change is a key reason given, but what's going on with shrimp? The price is through the roof.

Yosemite fire burns a mountain region's economy

The 2-square-mile Rim Fire peels back the layers of the Sierra Nevadas' economic ecology.

An onion headline: Global onion shortage

A poor onion crop in India has sent onion prices skyrocketing.

Louisiana agency takes on oil industry over damage to delta

The levee board for the New Orleans region sued oil companies over their damage to delta wetlands that are a protective buffer against storm surges.

Eating crickets to save the world (recipes included!)

The world's growing population needs protein. Insects provide at the fraction of the cost of beef.

No, your phone doesn't use as much electricity as a refrigerator

Widely reported: your smartphone uses the same amount of electricity as two refrigerators. Why some ideas stick around, true or not.

National parks take out the trash (cans)

Parks are increasingly translating 'Leave No Trace' into 'Leave No Trash Can.'

Raising beefier cattle just got harder

Merck withdraws, at least temporarily, a supplement widely used to bulk up cattle at feedlots.

Living with fire: In the dry West, it's not if a house will burn, it's when

Wildfires are burning across the West and are expected to get worse as global temperatures rise. One problem: people living in high-risk fire zones.

Colorado River shortage: What happens when the water runs dry?

The Bureau of Reclamation declares the first water shortage for the Colorado River basin, which provides water for tens of millions of people and large agricultural regions.

Ford lowers mileage rating on C-Max Hybrid

Ford will pay owners of the hybrid car after being sued for misleading customers.

In rural England, fracking finds few friends

Britain's government supports fracking as a source of cheap gas and jobs but his plans are meeting stiff resistance in the countryside, where New Age protesters and rich conservative country-dwellers want none of it.

Duke Energy CEO Lynn Good: Embracing energy diversity is key

Duke Energy CEO Lynn Good on the future of the energy industry.

Mexico mulls ending oil monopoly

Mexico is sitting on 87 billion barrels of untapped oil, yet production has dropped 25 percent in the last decade.

How the price of corn matters

Corn prices are down more than 40 percent from last year's highs.

Building (and buying) a cheaper electric car

Flashy electric-car maker Tesla is struggling to become more profitable, and GM and Daimler are cutting prices on their zero-emission models

After BP spill, Transocean remains pioneer

The offshore-drilling giant Transocean is tied in with BP in the public imagination because of its involvement in the Deepwater Horizon catastrophe.

Why only a third of our trash is being recycled

More than 40 years after the "Crying Indian" campaign encouraged Americans to stop pollution, a new "Keep America Beautiful" hopes to boost recycling.

Why Big Oil is smaller these days

Four of the world's biggest oil companies -- Shell, ExxonMobil, Chevron and BP -- reported smaller quarterly earnings compared to a year ago.

Cotton no longer king in Louisiana

Southern farmers have largely turned away from planting cotton, because grain crops are more profitable.

The final interview with George Mitchell, father of fracking

The 94-year-old oil pioneer who changed the face of the energy industery with his fracking procedure died today. He gave his final interview to Marketplace's Scott Tong.

Corn farmers turn to insecticides again

Farmers are buying more insecticides this season. That's because one tenacious pest has developed resistance to a genetically modified corn variety.

In Nebraska, standing in the way of Keystone XL pipeline

Nebraska farmers worry the oil pipeline will damage their land or water. Some are putting up obstacles to the route.

How Enron changed regulation

J.P. Morgan Chase is reportedly in negotiations with federal regulators over charges the bank manipulated energy markets in California and around the country. This would have looked very different before the Enron scandal a decade ago.

Power grid is tested by heat wave: Will it pass?

A heat wave covering the Midwest and Northeast is expected to peak today -- and with it, demand for electricity to power air conditioning. People may be asked to conserve, but power grids expect they'll meet demand.

Tobacco crop threatened by excessive rain in Kentucky, Georgia

Deadly virus among piglets puts hog farmers on alert

This smart grid can save power -- and lives

Working an oil rig will make a man of you

Petro-State Podcast: Natural gas, renewables and the future economy

Turning junk metal into a livelihood

The battle over uranium mining near the Grand Canyon

More oil on the tracks: Trains transport a ton of crude

Freakonomics: Can the McDouble save humanity?

An argument for why the McDonald's burger is the "cheapest, most nutritious, and bountiful food that has ever existed in human history."

A hot job? A/C repair during a heat wave

The heat continues to bear down on the Southwest United States. One business that is booming: air conditioner repair.

Despite wildfires, more homes built in forests

Why more and more homes are going up in the country's most fire-prone areas.

Billionaire rogue trader Marc Rich dies at 78

The man who revolutionized oil trading was infamously pardoned by President Bill Clinton.

Obama on climate change: It's the economy, stupid

The president spent much of his speech on climate change focused on the economy.

Forget Congress: How Obama can fight climate change solo

After years of butting heads with congressional Republicans, President Obama will announce climate change policies through administrative action.

In regulating carbon pollution, the price put on it matters

Governments and businesses estimate a Social Cost of Carbon, the cost of damage caused by a ton of carbon emissions.

World Food Prize goes to Monsanto executive

"For his work in developing and improving genetically modified crops," said the president of the World Food Prize Foundation.

Composting in New York: Lessons from the West Coast

Mayor Michael Bloomberg wants New York residents to set aside food scraps in a separate bin. Similar programs are already in place in San Francisco and Seattle.

Are you afraid of the potato cartel?

A giant grocery wholesaler is accusing a giant potato growers association of fixing prices.

New Orleans gets new levee system, 8 years after Katrina

A levee system to protect the West Bank of the New Orleans area is complete and will be celebrated Monday.

Middle-class parents weigh the costs of getting their kids ahead

Is spending to give your kids a leg-up worth it? How much would you be willing to sacrifice?

Inside the minds of mindful consumers

Mindful consumers put their money where their morals are, but it's not an easy task for those with limited financial resources as two of our listeners reveal.

Worth It or Not? Create a poll and find out

From cameras to houses to children, it can be hard to know if we are making the best choices with our money when we buy things. Our new poll game helps you decide: is it worth it? Find out how to use it.

Millennials face uncertain future with part-time work

Many of America's 8 million underemployed are young -- of the Millennial generation -- and they are just getting by by working several part-time gigs at a time.

Economic value check: How much is enough?

Can we afford the consumer economy? Yes, but there are costs. And not all of them have dollar signs attached. Let's talk about values.

Consumed: The Podcast

Every once in a while we like to take a step back and look at the big picture. This week, the Sustainability desk did just that with "Consumed."

Economic value check: How much is enough?

Can we afford the consumer economy? Yes, but there are costs. And not all of them have dollar signs attached. Let's talk about values.

How putting a price on something can change everything

Why do Major League Baseball games take so long to play these days? Because the Oakland A's found that the best way to produce runs is to draw a lot of walks. So baseball became a game of hitters waiting out pitchers.

Father of the 401(k): tear it up and start over

Ted Benna was a pension consultant who noticed a new tax code provision, K, added to Section 401. He never intended the retirement plan that resulted to replace pensions or become so complicated.

Real estate boom and bust in 1910 and 2000: A comparison

Check out our side-by-side comparison of these two booms and busts nearly a hundred years apart... make your own comparisons.

Could California's humane chicken law hatch a national trend?

A battle is brewing over a California law that requires laying-hens to be given more space in the coop. Other egg-producing states want to override the law's requirement.

To save for retirment, never stop working

Can we really save for retirement in this consumer economy? There's plenty of advice. Try to follow it.

Father of the 401(k): tear it up and start over

Ted Benna was a pension consultant who noticed a new tax code provision, K, added to Section 401. He never intended the retirement plan that resulted to replace pensions or become so complicated.

years ago, a boom and bust fed by hope and greed

Railroads lured homesteaders to Montana with ads that made the dry plains look like lush English countryside. Banks offered easy money, the settlers loaded up with loans -- and drought set in.

How a part-time economy impacts consumers

To cut corners and increase profits, businesses are increasingly hiring more part-time or temporary workers. But that plan may backfire, when those workers become consumers who don't want to spend.

For millenials, a patchwork quilt of part-time jobs will have to do

People in their 20s are often stuck in part-time and temporary jobs. The loss of income in their first working years could affect them much of their lives.

A part-time career changes life's expectations

Our economy creates a growing number of part-time and temporary jobs. That means more insecure workers -- and consumers -- who can't plan for the future.

The meaning behind means testing for crop insurance

Tucked into the farm bill is language that would add means testing to the federally subsidized crop insurance program.

The problem with focusing on shareholder value

It's standard practice in today's business world that the focus should be on increasing value to shareholders. But it hasn't always been that way.

For companies to grow, they have to sell you more

The constant pressure from investors for companies to grow their profits means they have to grow their sales to you. Plus, it's cheaper to try to sell more to you than find new customers.

Unilever CEO Paul Polman on sustainable business

Many companies focus on short-term results. The CEO of consumer-products giant Unilever, Paul Polman, says long-term strategic planning builds better businesses.

A Saturday shopping trip leads to some big questions

A Saturday shopping trip started out fairly innocently... and ended with some big questions about our consumer economy and whether it is sustainable long-term.

Parents hire personal trainers to give kids a leg up

We all want our kids to get into the best colleges they can. Some families take extra measures and spend extra money in pursuit of an edge.

How Adam Smith's economic philosophies apply in today's world

Most people remember the idea of the free market's "invisible hand," but it turns out, Adam Smith had a lot to say about consumers, too.

For the middle-class children, a growing consumer arms race

Trying to give your children an advantage in growing up makes consuming a competition. When everyone has a tutor, a trainer or a special baseball bat, you can't help but keep up.

The cost of junk on the ocean floor

The Monterrey Bay Aquarium just released a new report on all the sea junk they've discovered over the past 22 years of underwater surveys.

Oil tax cuts spur fight in Alaska

Alaskans are worried that a cut to oil taxes could ruin the state budget. BP credits the tax break for spurring new investments in the North Slope oil field.

Walmart faces a challenge: Keep fresh produce looking fresh

The mass retailer and its employees have a lot to learn about handling stuff that has to look good in the display case and has a short life, if it wants to succeed with fresh produce.

Solar rises as an African energy alternative

Countries from central and east Africa gather to talk solar power as Africa emerges as a market for alternative energy.

How America helped weaken OPEC

The boom in U.S. oil production has disrupted global oil's pecking order and caused fractures inside the once all-powerful OPEC.

Modified wheat creates more questions than answers for Northwest farmers

Wheat farmers in the Pacific Northwest wait for more news on unapproved genetically engineered wheat discovered in Oregon.

Timber industry goes after green LEED certification

The timber industry is challenging the sustainable forestry certification of the LEED green-building program state by state.

Can Lisa Jackson improve Apple's green reputation?

Apple has picked the former EPA chief to head environmental efforts. But will it work?

As drought lowers Colorado River, conserving water gains urgency

40 million people depend on the Colorado for drinking water. 15 percent of the nation's food supply comes from fields irrigated by it.

Protecting groundwater is important despite drought

Drought conditions from last year in the U.S. are likely to continue. Commentator Robert Glennon says that spells trouble for the nation's groundwater supply.

E-vehicle maker Better Place is switched off for good

The company Better Place is liquidating, after a failed attempt to make electric cars with batteries to swap in and out. Problem is, e-vehicles are still expensive. And fossil fuel prices in the recent downturn have softened.

After being removed, does storm debris have value?

Amid the destruction from hurricanes and tornados, some debris -- from trees to building materials and metal -- finds new life.

The effect of colleges divesting from fossil fuels

Fossil fuels, the new apartheid? University students want their schools to divest. One college calculates the cost.