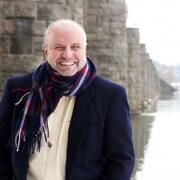 Pinnacle Health-Palliative Medicine

Dr. Arlene Bobonich explains this program which focuses on the relief of suffering and the promotion of quality of life

TAKING CARE OF BUSINESS-EXSP

Taking your fitness and training program to the next level, the old fashion way. Dave Brixius of EXSP-Explosive Sports Performance tells us how he trains young athletes to explode on the playing field with speed, strength, power and endurance. EXSP is also the training ground for future pro athletes preparing for the NFL Combine. Marques Colston trained there. Learn more about it at www.exsp.biz and hear the entire interview by clicking here. http://www.whp580.com/player/?mid=23878399

Lymphedema Therapy

Lymphedema Therapy is extremely beneficial for cancer patients, especially patients with breast cancer. Karen Gallo is a certified lymphedema therapist with CPRS Physical Therapy who will explain the therapy and Melanie Rice is with Lancaster Hematology/Oncology Care to talk about lymphedema. You can hear our entire 20-minute interview here: http://www.whp580.com/player/?mid=23878535

Pet Talk Radio-Dealing W Death

Michael Parks along with Karen Steinrock discuss dealing with the death of a pet and when it's time to replace with another.

S&S Wildlife-Snakes-Rabbitts 100312

Our Critter Gitter, Rick Shadel tellls us about more home & yard invaders and how to keep them out. This time we're looking for snakes and rabbits.