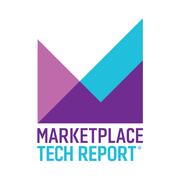 On Twitter, addition by gender subtraction

What one Twitter user gained when she unfollowed men on the social network.

Sony streams PlayStation games online

Sony hopes to grow its audience by streaming classic games to Bravia TVs.

Twitter is relying on the Underwear Gnomes Profit Plan

Twitter lost money, but gained users - part of their strategy.

Drones have a new celebrity spokesperson

Martha Stewart loves her little drone.

Video game lobby answers 'call of duty' on the Hill

Lobbyists are using money, charm, and an army of gamers to influence legislation.

The contents of the internet, via satellite

A new project aims to democratize the spread of information.

A start-up incubator for veterans

Can a specialized incubator give veteran-owned start-ups a leg up?

TSA crowdsources crowd problems

The airport security agency offers a prize to keep its "fast-lane" program fast.

The latest acquisition for tech companies? Lobbyists

Companies like Amazon and Google want more influence on legislation.

What the Zillow-Trulia deal means for real estate

We look at the real estate business following the $.5 billion Zillow-Trulia deal.

Uber ranks drivers... and passengers

For a second there, passengers could find out how they rated.

Mobile payments app offers a window on intimacy

A new payments app allows for a close look at the how and who of spending.

Launching a reusable spacecraft

SpaceX wants to make going to mars as easy as hopping on a plane.

Silicon Tally: Trash to power

How well have you kept up on this week's tech news?

changes in digital thinking from Yahoo's CMO

Kathy Savitt says Yahoo has narrowed its hundreds of products down to four.

Facebook mobilizes, successfully

Facebook's strong second-quarter earnings were propelled by mobile-ad revenue.

How can tech companies diversify their workforce?

It takes more than just training and recruiting women and people of color.

In search of better email encryption

Making email encryption more user friendly

A new and faster way of buying concert tickets

Marketplace tests out the speed of ticket apps with a One Direction concert

Mapping the city, statistic by statistic

Gamers, want to win $1 million dollars?

ESPN carries a $1 million gaming contest in Seattle.

Tech IRL: Selling your smartphone safely

Even if you wipe your smartphone, personal data can be recovered.

The FCC has been inundated with comments. Now what?

Their proposed net neutrality rules have caused backlash. But what happens next?

How many apps do you use in a month?

Nielsen measured how many apps we use on a regular basis.

Silicon Tally: The coolest cooler

How well have you kept up on this week's tech news?

Yes, Facebook is sucking your soul

Just in case you needed social science to prove it.

Microsoft: biggest job cuts ever

Microsoft announced it's cutting up to 18, jobs over the next year.

Students experiment in zero-gravity

We talk to an engineering student looking to examine manufacturing in space

11 email tips from campaign strategists

Or, how "Meet me for dinner?" translates into millions of dollars.

Why Google and Novartis are teaming up

First there was Google Glass. Now, there might be Google contact lenses.

Cellphones as logging detectors

An entrepreneur looks to fight illegal loggers, one used cellphone at a time.

Hammer, lumber, -D printer? Home Depot sells it all

Home Depot is selling D printers starting at $14 apiece. We have questions.

eBay and Sotheby's join forces

A venerable old auction house brand meets online bidding.

European court ruling continues to vex Google

For Google, the ECJ's "Right to Be Forgotten" ruling is a logistical challenge.

Tech IRL: The 'right to be forgotten'

Ben Johnson and Lizzie O'Leary discuss the EU's 'right to be forgotten'

Good news for security firms: our data's not safe

Cybersecurity breaches are creating big opportunities for data security businesses

How much are social media followers worth?

Advertisers are showing interest in social media stars with modest followings.

Google deleted a BBC reporter's article. Is it right?

Google can delete articles from its search engine under a new ruling.

Bringing a smarter approach to American healthcare

Why "Big Data" may help hospitals deliver better care outcomes.

Why a guy with 15 mobile phones still has a landline

41% of homes in the US are mobile phone only, but cord-cutting may have plateaued.

When is an app art?

New York's Museum of Modern Art is embracing technology as an artistic medium.

Silicon Tally: Independence and surveillance

How well have you kept up on this week's tech news?

Pop-up bus service looks to reinvent mass transit

A Massachusetts start-up uses data to create faster bus routes.

No electricity in Indonesia, but there's Facebook

Elizabeth Pisani talks about the modern changes in Indonesia's economy.

Music streaming is the next frontier for Google

Why everyone wants to be in the music streaming business.

Train-hopping in the digital age

A father-son duo recount how technology changed clandestine freight train travel.

Bitcoin auction gives the currency more legitimacy

The auction of seized bitcoins raises both awareness and value of the currency.

Would you eat computer food? Because Watson's cooking

Supercomputer Watson is now programmed to create recipes. Weird, maybe tasty ones.

Competition in streaming TV spikes as Aereo is halted

Competition stiffens as Supreme Court rules Aereo's streaming tv service illegal

Yahoo gives 'Community' an online home

How 'Community' fits in to Yahoo's plans to be a content provider.

Facebook's psychology study under scrutiny

Was the social network's manipulation of news-feeds for data-gathering ethical?

Financial companies play venture capitalist

What can we learn from a gathering of financial technology start-ups?

Tech IRL: A second life for pay phones

Cities try turning neglected telephones into wi-fi hotspots.

If Aereo is dead, what's next in the evolution of TV?

This week the Supreme Court pulled the rug out from streaming service Aereo.

Silicon Tally: A hurricane shelter grows in Brooklyn

How well have you kept up on this week's tech news?

Bidding on bitcoin in a U.S. auction

The U.S. Marshal's office auctions off bitcoin seized in Silk Road investigation.

Fire Chat is hot app in repressive countries.

An new app called Firechat lets people ommunicate even when they're offline, allowing them to keep ahead of government censors.

Aereo loses at the Supreme Court: what's next?

Where do things stand in the wake of the court's 6- verdict?

After court verdict, what do I do with Aereo account?

Now that video streaming company Aereo has lost out to major broadcasters, what will its users do?

Silicon Valley comes to Oakland

The tech start-up scene in Oakland is distinguishing itself with diversity.

Google addresses the white male culture of tech

Google has committed $5 million to encourage young women to code.

Parking apps under scrutiny from city governments

The city of San Francisco wants to ban a parking space auction app.

Chelsea Clinton wants more girls involved in STEM

A look at ways to remedy gender disparities in science and medical fields.

Twitter cash-giver is identified

A look at the past of the man behind the "Hiddencash" Twitter phenomenon

Silicon Tally: YO YO YO

How well have you kept up on this week's tech news?

Scented emails: gimmick or game changer?

Why marketing the sense of smell is hard to get right.

The activists who changed American surveillance

A conversation with two activists who sparked a congressional investigation

Yo, $1 million. Yo.

Yo, new app. Yo, tech bubble.

YouTube changes terms and conditions for labels

YouTube picks fight with record labels in attempt to create streaming service

Live from under the sea, it's Fabien Cousteau

Fabien Cousteau will spend 1 days living in an underwater laboratory

Data on our data: 1, malware implants

Another number to remind us how much we've learned a year after the Snowden leaks.

Silicon Tally: NSA my name

How well have you kept up on this week's tech news?

Is E actually mind-blowing?

At the E video game convention, a reporter seeks a mind-expanding experience.

Tech companies don't just recruit from the Ivies

Yahoo, for example, loves San Jose State University.

Raining? Twitter wants to help sell you an umbrella

Twitter is teaming up with the Weather Channel to help advertisers.

Data on our data: The cost of surveillance

Another number to remind us how much we've learned a year after the Snowden leaks.

Data on our data: days to review taped phone calls

Another number to remind us how much we've learned a year after the Snowden leaks.

Data on our data: 5 billion location records every day

Another number to remind us how much we've learned a year after the Snowden leaks.

We don't hate change, but sometimes change hates us

Economists put a small city in a test tube to study innovation and change.

Silicon Tally: Tetris turns and we all feel old

How well have you kept up on this week's tech news?

Torture tested guitar strings

D'Addario and Company is working towards a newer, stronger, super string

Where all those digital cookies came from

How the online cookie went from friend to foe... and why we may be friends again.

My six weeks with Google Glass

Rory Cellan-Jones set out to figure out just how functional Google Glass really is

Girls who game could turn into girls who code

How games like Minecraft could be the key to solving the tech industry's imbalance

Facial Recognition: From the NSA to Facebook to Vegas

How good is facial recognition and who's driving it?

Inducing hypothermia to save lives

The benefits of cooling the body to 5 degrees below normal body temperature

Google gets a makeover

We'll give you $1 (er, in karma) if you can tell what changed.

Silicon Tally: Twins in Space!

How well have you kept up on this week's tech news?

The Googlers inventing the future: mainly male, white

A lack of diversity in an innovation company can lead to a disconnect.

Law 'amp Order: tech edition

Jeff Thompson tracked the use of computers in all 456 episodes of Law ' Order

Lost in translation? Skype hopes not

Skype will introduce a new translation software that works in real time.

Apple confirms it will buy Beats for $ billion

$ billion is a lot of headphones. But how many, you ask?

What Google's driverless car actually means

With Google's new self-guided car, will people even need to know how to drive?

A digital night at the museum

The Metropolitan Museum of Art ads 4, pieces of art to its digital archive

A digital night at the museum

The Metropolitan Museum of Art ads 4, pieces of art to its digital archive

Silicon Tally: Replacing Old Yeller with New Yeller

How well have you kept up on this week's tech news?

The most prolific video game voice actress ever

Video game voice actress Jennifer Hale about her career in characters

T-Mobile and Univision pitch Latinos a phone plan

T-Mobile partners with Univision to offer a phone service tailored for Latinos.

Whisk offers a different model for getting around town

App users can watch their ride fare in real time on their phone.

Divide, Google's latest buy, hardens Android security

People are using their mobile devices for work and personal life interchangeably.

How the AT'ampT-DirecTV deal plays in Latin America

A contest for telecom dominance between cable and satellite in the developing world.

Video gaming as a spectator sport

A former pro video gamer explains the market behind streaming video game play.

Why Google isn't really 'free'

A peek at Frontline's documentary on the NSA, secrecy and private companies.

Unpacking the AT'ampT-DirecTV deal

AT'T's advantage in selling regulators on the deal? Its small size.

Robots, the space program and innovation

NASA's Kennedy Space Center begins a major robotics competition.

Campaigns versus coding

Dave Cole is a computer programmer running for U.S. Congress.

A billion shirts, nothing to wear! It's Silicon Tally

How well have you kept up on this week's tech news?

Is an internet 'fast lane' inevitable?

Some argue that the internet "fast lane" is coming, FCC regulation or not.

Where do nudists keep their bitcoin?

Marketplace's David Brancaccio has asked this question before.

Cisco tries to navigate 'quotThe Internet of Things'quot

A look at Cisco's changing business model as it shifts to the cloud.

Ruling on Google search highlights privacy rift

The US and EU disagree on Big Data and privacy rules.

Only neutrality will keep net free, says Franken

The Democrat says an internet "fast lane" violates the first amendment.

Do Quora, Jelly and Ask.com answer things correctly?

Social networks, search engines and new apps try to answer our questions.

Pinterest starts selling Pins to business

Pinterest and We Heart It start incorporating native ads.

Should the internet be treated like a public utility?

The FCC is considering new regulations for internet providers.

Why Etsy is against internet 'fast lanes'

Tech and venture firms ask FCC to reconsider affirming net neutrality.

The other iPhone contract

Author Janell Burley Hofmann gave her son an iPhone... and a set of rules

Why Apple would want to buy Beats

Apple reportedly wants to by Beats Electronics... but it's hard to figure out why.

Why Apple would want to buy Beats

Apple reportedly wants to by Beats Electronics... but it's hard to figure out why.

The tech of DJ-ing with DJ Rekha

How the VCR played a part in bringing Bollywood and Bhangra to the U.S.