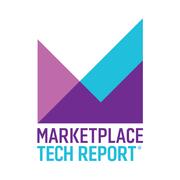 The dream office of the future: No email!

Some forward-thinking companies are re-imagining how workers use technology.

Blind spot: VC and minority business

VCs are more likely to invest if executives are the ethnicity of investors.

Batteries, The Missing Link

Batteries are hard to develop because they live in the world of material science.

Digital advertisers losing the 'bot arms race'

Researchers believe that more than one third of all internet traffic is from bots

FTC wants stronger rules on consumer data

FTC chairwoman Edith Ramirez and a conversation about data security.

Bleeding out

Why Heartbleed will cost businesses billions of dollars

Bitcoin, what is it good for?

As Bitcoin gets bigger and bigger, a look at its value outside of money

How digital media is reinventing comics

A look into Amazon's purchase of digital comic book site Comixology.

In which the government acknowledges Google

Senate Bill 226 was introduced last week, cited as the Let Me Google That For You Act.

What if you could kill your stolen phone?

A "kill switch" on smart phones would prevent thefts and possibly save billions of dollars.

Don't break my heart: This week's Silicon Tally

Our regular quiz looking back at the week's tech news.

The U.S. needs more energy grids

Three large power grids supply power to the entire U.S.

The heartache of Heartbleed

A security flaw in OpenSSL could allow a hacker to decrypt your personal information.

If these dolphins could talk

Who doesn't want to translate dolphin sounds into human words?

Tech firms challenged over hiring practices

Employees of some of the biggest tech firms accuse them of interfering with prospects.

HBO heads to Silicon Valley

HBO's Silicon Valley finds humor in the life of a great startup.

Measuring the tech sector: How big is it, really?

The Nasdaq is sliding and there's lots of hand-wringing over the tech sector.

Taking national security to the cloud

Some countries want to build their own cloud storage space.

Why the 'Internet of Things' is still fragile

Even the most high-tech companies rely on humans when everything fails.

Mozilla CEO resigns amid controversy

Mozilla CEO Brendan Eich publicly opposed same-sex marriage.

Forget the wearables: This week's Silicon Tally

Our regular quiz looking back at the week's tech news.

What to do when an online review isn't true

A business owner in Virginia sues Yelp to reveal the identity of negative reviewers.

Is privacy a luxury good?

The high cost of keeping your data private.

Coinstar goes after the gift-card resale market

Coinstar expands the market for vending machines

FTC wants stronger rules on consumer data

FTC chairwoman Edith Ramirez and a conversation about data security.

Microsoft's Siri: What took so long?

Microsoft unveils its version of a Siri device.

Netflix deploys Frank Underwood

Kevin Spacey helped Netflix lobby Maryland for tax breaks

Shop and charge: more stores offer cellphone charging

Brick-and-mortar shops are providing free cellphone charging

DARPA looks to biotechnology for next innovations

An interview on how DARPA is adapting to a changing tech landscape

NAACP's former head is going to Silicon Valley

Benjamin Jealous is taking his fight for civil rights to the tech sector,

Doctors and developers are building apps to keep you sober

Some mixed reviews of apps for recovering alcoholics.

No VR headset needed: This week's Silicon Tally

Our regular quiz looking back at the week's tech news.

Twitter to list which music is most tweeted about

After the failure of their music app, Twitter tries to get back in the game.

Microsoft's move to openness

In the battle between open and closed systems in tech, the open ones win market share.

Sick of the commute, Santa Cruz tries own tech hub

2, tech workers commute daily from Santa Cruz to Silicon Valley

Does Office for iPad say something new about Microsoft?

Microsoft has resisted making Office available on iPad for a long time.

The online life of a teenager

Are teens any worse at being plugged in all the time than adults?

Facebook buys Oculus for $2 billion

Facebook's latest acquisition and the future of virtual reality.

Facebook buys Occulus for $2 billion

Facebook's latest acquisition and the future of virtual reality.

The sweet smell of King Digital's Candy Crush success

As King Digital tries to raise about $5 million in IPO, we look at the company's strategy

Robo... traffic cop?

In the Democratic Republic of Congo, two large robots have been installed to control traffic

Bringing more women into the startup ecosystem

The most recent class of Y Combinator participants is 24% women

Interview with Box CEO Aaron Levie

CEO Aaron Levie and his company Box hope to raise $25 million in an IPO.

First tweets don't age so well

In which the Marketplace team and Vladimir Putin reflect on the past 8 years.

Mr. Johnson goes to Washington: This week's Silicon Tally

Our regular quiz looking back at the week's tech news.

A letter to the President warns of history repeating itself

Members of the Church Committee sent President Obama a letter addressing recent NSA surveillance

5 percent of U.S. ATMs run on Windows XP

What will ATMs do when Microsoft stops supporting the OS?

5 percent of U.S. ATMs run on Windows XP

What will ATMs do when Microsoft stops supporting the OS?

The danger of crowdsourcing the search for Flight 7

Millions flocked to Tomnod to help find Flight 7

The government's getting out of the Internet business

It's not magic fueling marketplace.org, says the CEO of ICANN.

Voices: How much data sharing is too much?

SXSW attendees weigh in on how much data sharing is appropriate, or safe.

The slow process of getting the highest speed internet

Alarms went off at Target during the security hack

Security experts say what happened at Target is no surprise, given how poorly prepared big companies are to deal with data security issues.

Amazon, Apple want a piece of the TV set top box

Set-top boxes give direct access to sell you other goods too.

Rosario Dawson: From Cesar Chavez to Twitter

The actress draws a parallel between Twitter and the Farmworkers Movement.

The Web's 25th birthday suit is embeddable

A look at the next trend in managing connections

Lesbians Who Tech holds first ever summit

Over 75 lesbian women in the tech industry gathered in San Francisco to network, hack, and forge a new community.

Neil deGrasse Tyson won't take a computer to the Bahamas

A conversation with the host of the re-booted "Cosmos" show on Fox

Ashton Kutcher to invest in Aaron Levie's Box

Cloud storage company Box draws new funding ahead of initial public offering

SXSW Frontlines: How to protect your data

Techies are floating some big ideas around at SXSW.

Don't mess with Texas: This week's Silicon Tally

Play Silicon Tally to find out how well you've kept up on this week's tech news.

By 22, there will be 1 web-connected devices per human

Dell CEO Michael Dell tells Marketplace his plans to meet future demand.

Start up the StartUp Bus

Teams of designers, coders, and tech enthusiasts are making their way to SXSW via bus, and along the way, they're building the next great startups

Social media as witness

Protesters in Ukraine are taking to social media to paint a very different picture of the situation in their home country.

A look at ABC's Oscars streaming SNAFU

So how did it go when ABC tried streaming the Oscars live online for the first time? Get your popcorn ready.

So you went ahead and bought some bitcoin

Now a large exchange is filing for bankruptcy because of a theft. How can you protect your investment?

Young Wall Street heads to Silicon Valley

Many would-be bankers are heading west.

How to create the next Silicon Valley

Build research-friendly colleges... and get some money.

Final Note(s): Frequent flier miles, 715 planets.

A veritable onslaught of new planets discovered by the Kepler telescope.

Taser is more than stun guns

Taser is diversifying into police equipment, including wearable cameras.

The Bitcoin mystery that is Mt. Gox

For Mt.Gox, it seems like the magic may be gone.

Bitcoin mystery

Many are expecting Mt. Gox to file for bankruptcy.

What's a WhatsApp subscriber worth? $42

Facebook's valuation of WhatsApp essentially means that it's paying $42 for every WhatsApp subscriber

You won't listen to this audio, and you won't share it

Why a story about why audio doesn't go viral is a perfect chance for us to play you audio that should go viral.

In Silicon Valley, Indians' dreams have become reality

Silicon Valley appears to be dominated by Indians: they're starting up companies, being appointed CEOs of established firms, and becoming a force in venture capital. But it wasn't always that way.

PODCAST: Facebook's bet on WhatsApp

Facebook made one of the most expensive tech acquisitions in recent history.

Facebook buys into WhatsApp

WhatsApp is one of the fastest growing apps in history.

Facebook buys WhatsApp messaging service for $1 billion

Yes, that's billion. With a "b."

Tough times for cryptocurrencies

Bitcoin faces more challenges as online black markets get hacked by thieves or raided by law enforcement.

The future of ownership in social media

With "Social Media Week" kicking off, we look at the state of services like Twitter.

Silicon Tally: A valentine for a time capsule

Play Silicon Tally to find out how well you've kept up on this week's tech news.

MMR Silicon valley part

A look at class divisions through public transportation and education.

Living in the 'state' of Silicon Valley

A venture capitalist wants California to be six separate entities.

Heaven or hell? Never miss a call again

An easier way to keep track of messages

Can redditors influence lawmakers?

Internet companies work to influence Congress... again.

North Korea's homegrown operating system seems familiar

Like other technology and software out of the DPRK, seems to imitate rather than innovate.

Silicon Galley? Seeking innovation off-shore

A new generation of pioneers is seeking to create their own communities where the focus is on innovation for business outside of the mainstream -- and outside of the United States.

HTC struggles to compete in smartphone market

The Taiwanese phone maker considers new moves after a disappointing earnings report.

Using the internet to influence lawmakers

Can internet companies influence Congress....again?

'Flappy Bird' flaps away

Millions downloaded this mobile game that flew too close to the sun.

Cochlear implants get processing boost from MIT researchers

A leap forward in tech for those who can't hear.

Super Bowl leftovers: This week's Silicon Tally

million views, 1.8 coins, and 5 million times a day ... know what those numbers mean? Must be another Silicon Tally!

Twitter's good earnings report just doesn't cut it

Despite a favorable report, investors are unhappy about Twitter's number of users.

Avoiding government surveillance at the Olympic games

Olympic visitors will have to deal with protecting their data in a country with a less-than-ideal reputation for cyber security.

It's not that easy to be a YouTube superstar

Even for popular YouTubers, making money off their videos can be hard.

Twitter: Little blue bird's first financial flight

Twitter's first earnings report offers insight into the stock's future

Congress holds hearing data breaches at Target, retailers

Executives are answering questions about data security.

Using apps to track cattle in Scotland

A look at the app designed by Scottish teenagers to help track cattle.

What story will Twitter's first earnings report tell?

As Twitter reports earnings as a public company for the first time, analysts watch for more than just how much money it brought in.

New tech calls for better batteries

One challenge facing consumer electronics makers is the need for batteries that hold a longer charge.

When you lose $2, on a video game

A battle for virtual territory in the massively online game EVE Online was its most costly, ever.

Box headed for IPO

The cloud storage company focuses on helping businesses share data.

Facebook launches Paper app

The new iPhone app seeks to streamline the experience of reading Facebook.

The real cost of connecting a school to Wi-Fi

The federal government is shelling out more than $2 billion so more public school students can get online. But it's costly to add Wi-Fi.

Rep. Henry Waxman stepping down after 2 terms

Democratic Congressman Henry Waxman is retiring after 2 terms.

Putting Yankee Stadium on ice

The NHL has converted Yankee Stadium to a hockey arena.

Using your brain to control an exoskeleton

Prosthetic robotic devices connected to the human brain are becoming more common.

.com gives way to .bike and .singles

New top-level domains are being launched for brands, product categories, foreign languages.

6 million people will get new Google Glass frames covered by insurance

Google signed a deal with optical insurer VSP to cover new titanium Glass frames.

Silicon Valley has a dress code? You better believe it

Or put another way, there's a lot of code in Silicon Valley dress.

U.S. Olympic Ski Team 'lives high, trains low'

Marketplace Tech talks with Jim Stray-Gundersen, who advises Team USA and pumps nitrogen into athletes' bedrooms to boost their performance.

Google's start-up turn-ons: Intelligence, pushing limits and changing the world

If a start-up hopes to get Google's attention, there are a few essentials. First, be brilliant.

How data is changing the game of basketball

Basketball teams are using GPS trackers and other technology to improve.

How data is changing the game of basketball

Basketball teams are using GPS trackers and other technology to improve.

Qualcomm snaps up patents

Qualcomm has bought close to 2, patents from Hewlett Packard.

Advertising on the Grammys 'second screen'

Last year 28 million people watched the Grammys on TV. But more and more, some of the action and the ads will be happening on the so-called second screen.

Happy Birthday, Apple Macintosh, on your th

Even if you never had a Mac, the innovations in computing it introduced years ago have changed your digital experience

Great Wall of Wyoming? This week's Silicon Tally

How closely have you been following this week's tech news? Take the quiz and put your knowledge to the test.

Tech worker-SF resident class war comes to Google engineer's front doorstep

San Francisco protesters are targeting a Google engineer in the latest clash between city residents and tech workers.

Hacking OKCupid to find true love

A mathematician has written a new book that tells you the secret of OKCupid's algorithms.