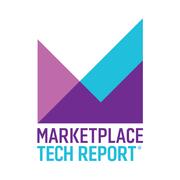 Instagram Direct and the new economics of chat

Instagram users have a new way to share their photos privately and have text conversations.

IP trolls sue porn watching Germans

In Germany, 1, people are getting letters from a law firm claiming they owe cash for watching pornographic videos online. And unique addresses of computer users are part of the legal filing.

IP trolls sue porn watching Germans

In Germany, 1, people are getting letters from a law firm claiming they owe cash for watching pornographic videos online. And unique addresses of computer users are part of the legal filing.

Can Adobe 'photoshop out' privacy concerns?

Adobe's security concerns could impact the company's financial performance, eventually.

Is South Korea full of video game addicts?

The South Korean Parliament is considering legislation that would put limits on video game advertising and also tax the industry's revenue to help fight addiction.

The latest technological advance in the fight against malaria? The cell phone

A researcher at Harvard shows sometimes tracking cell phones can be a good thing.

The NSA's virtual spies in 'World of Warcraft' -- on a fool's mission?

Virtual worlds already have "bad guys" -- and company spies.

Qualcomm's AllJoyn could make the 'internet of things' more of a reality

Wireless technology company Qualcomm has been building a new way for all our devices to communicate, and it just made the source code of this new protocol public.

No flying cars yet, but the jetpack is almost here

A New Zealand company is building jetpacks. Yes, jetpacks.

Kids: Program or be programmed

If you think of a classroom day as an economy, there are some who don't believe coding should get a piece of it.

Major tech companies want government to ease up on the spying

Eight major tech companies have rallied against the NSA's spying efforts in an openly published letter.

A proposal to limit government spying written by tech companies

Eight large tech companies sent a letter to the Obama administration requesting the government put new limits on its surveillance practices.

12--1 Mid-day Update - Supreme Court will weigh in if EPA can enforce air quality standards

Some governors asked the EPA to rein in polluting states, and EPA is asking the Supreme Court for permission. Think of the U.S. Congress as a procrastinating undergrad, prone to sleeping in. Lawmakers don't hesitate to hit the "snooze button." And, the black bear population has grown so large in the state that it ended a hunting ban a few years ago.

NASA will go to Mars, but not before 'putting a baggie' on an asteroid

Before NASA goes to Mars, it will first return to the Moon and capture an asteroid.

Never again ask, 'Where can I find the ... ?' It will find you.

Apple activated tracking beacons in its stores, the latest retailer to enable micro-location technology.

President Obama isn't allowed to get a new iPhone for Christmas

President Obama revealed this week that he isn't allowed to have an iPhone. The Secret Service makes him stick to a BlackBerry.

Go inside a virtual reality simulator used for treating PTSD

At a VA hospital in New York, veterans are being treated for post-traumatic stress disorder inside a virtual reality simulator.

Your drone delivery has been dispatched: This week's Silicon Tally

1 billion, $.7, 2 million, 1 years, months, 2 million, 2, 2 years, 2-, 1 percent. Do you know what these numbers mean?

Using virtual reality video games to treat PTSD

Virtual reality simulations are being used to treat soldiers with a kind of therapy that predates the technology.

Why the metals used in tech products are... irreplaceable

From smart phones to solar panels, tech equipment uses a lot of metals that don't have a good substitute.

SpaceX heads to the stars

After some false starts, private rocket maker SpaceX launched a rocket carrying a large commercial satellite into outer space yesterday.

Autistic kids may one day learn social interaction through avatars

New gaming technology could change the way autistic children learn social communication.

With more gadgets, more parental controls

This holiday season there are more kinds of gadgets for kids -- and many more ways for parents to control access.

Who needs a waiter when you have a smart phone?

You can now use your smart phone to order and pay at some restaurants.

New York City considers restrictions on electronic cigarettes

The city council in New York is considering the same restrictions for e-cigarettes that already exist for regular cigarettes.

Video games and the Autism spectrum

Video games -- played by both people on and off the spectrum -- can help build social interaction skills.

Is this story an ad?

If you've ever found it hard to discern what's a news story and what's an ad on a certain website, you're not alone.

Is Amazon's delivery drone all hype?

On "6 Minutes" last night, Amazon CEO Jeff Bezos unveiled a drone he said may be making deliveries in the coming years. But is it really possible?

No guns or race cars or strategy in this video game. Just dealing with mental illness.

Kara Stone, an artist and video game designer, talks about her video game "Medication Meditation," which explores what it's like to have a mental illness by recreating the therapy process.

A smartphone with two screens? Sure, why not?

Really, is a second screen on the phone's back a useful innovation -- or a gimmick?

How many bitcoins do you have? This week's Silicon Tally

$. 1, pets. 75. 5,. 174 years. Do you know what these numbers mean?

App focused products reign supreme

Once again, it's the Year of the Tablet.

Using lasers and sensors to catch film bootleggers in action

Catching bootleggers red handed.

One Bitcoin now worth over $1,

Undeterred by Senate hearings, the price of the virtual currency Bitcoin is soaring.

Talking turkey with a techie

Scott Heimendinger of the Modernist Cuisine cookbooks talks Thanksgiving and Modernist Cuisine's new cookbook app with Marketplace Tech.

Voice recognition software's bilingual problem

Voice recognition software is more and more common on our devices, but if you're speaking with an accent or in two languages at once, you might be in trouble.

Gary Vaynerchuk, the social media guru who gives

Want to get more out of your social media followers? Social media guru Gary Vaynerchuk says you have to give something to them first.

What is Katie Couric thinking?

What digital future do old-media stars see?

Techsplainer: What the heck is an IP address?

For the first edition of Marketplace Tech's new segment answering your tech questions, we look at IP addresses.

What crazy inventions from the future will Apple make with PrimeSense?

Apple has purchased a company that helped create Microsoft's Xbox Kinect.

London Tube rides go high tech

Starting soon, London Underground riders will be able to enjoy WiFi and other services.

How many galaxies can you see? This week's Silicon Tally

hours. 2-5 photos. 5 students. 11 percent. 7 billionaires. galaxies. 4 flavors. Do you know what these numbers mean?

5 sites that will curate your shopping for you

This holiday season is all about 'curation': Top 1 gift lists, lists for items under $5, under $1…you get the idea.

Using a cell phone while trapped on a plane (yes, seriously)

This week's sign that the apocalypse is upon us.

Can Zuckerberg's FWD.us can immigration reform passed?

At the DREAMer Hackathon, Silicon Valley joined with undocumented immigrants to try to move immigration reform forward.

Graphene: OMG! The magic material that an elephant standing on a pencil couldn't break

Graphene is a material that could revolutionize microprocessing

Hydrogen powered cars to hit the road near you

Hydrogen fuel cells worked for Apollo astronauts. Now cars with the technology are bound for showrooms.

For sale: the domain-name mutualfunds.com. Asking price: $1 million or more.

At auction tonight, the domain name won't break 21's record unless it fetches more than$4.7 million.

Landline phone, R.I.P.?

The F.C.C. is moving toward allowing phone companies to replace their century-old landlines with internet-based phone service.

Kinect is Xbox One's secret weapon

Microsoft's Kinect is big with non-gamers and could spur innovation.

Adam Savage of 'MythBusters' on technology, skepticism, and his 'happiness machine'

The "MythBusters" co-host talks to Marketplace Tech.

Dropbox, $8 billion, and the value of data backup

Dropbox, the online storage firm, is reportedly seeking a new round of funding.

Dropbox wants to be worth $8 billion

Dropbox is the latest tech company to get caught up in the investment wave in Silicon Valley

Self-driving cars: In the future, you'll never have to park again

A town in England will have a fleet of self-driving cars by 215.

Bitcoin's latest challenge: Congress getting it

Right now, Bitcoin functions mainly among early Bitcoin adopters – who have pushed the currency's value to a record level.

Google and Microsoft will crack down on child porn searches

Google and Microsoft will ban 1, words in an effort to stop child pornography.

Tom Wheeler, the FCC's new boss, on consumer rights and net neutrality

Tom Wheeler was a powerful lobbyist for the telecom industry. Now he's running the organization that regulates it.

What the heck is Bitcoin? Congress wants to know, too

A virtual currency like Bitcoin has benefits to its users, including secrecy. Congress wants to understand its advantages and its security concerns.

Google Books wins lawsuit: Searching is transformative

Google Books gets the legal go-ahead to continue scanning copyrighted works into its enormous database.

Amazon may have 'Alpha House,' but Netflix has the data

Amazon is debuting a new series today, but competition between it and Netflix may hinge on who has the most data.

Watson is coming to a mobile app near you

IBM is putting the supercomputer into the cloud.

4 versus One: How will you game? This week's Silicon Tally

2 sharks. 2. $,. 7.5. .4 million. $57. 1.1 million. 8. 4 years. 16. Do you know what these numbers mean?

PS4 vs. Xbox One: The battle for the couch

The new PlayStation comes out tomorrow, and the battle for the living room ramps up another notch.

Snapchat photos worth more than $ billion. Say what?

You've got a business that's never earned a dollar and someone offers you $ billion for it. And you say no.

Funniest AskJPM tweets reveal pitfalls of social media

AskJPM's attempt at social media community engagement on Twitter was shut down not long after it was launched.

AskJPM? 'Bad idea.'

A JPMorgan Twitter Q'A quickly turned into a public relations disaster

WikiLeaks exposes Pacific Rim treaty's secret IP provisions

Wikileaks has leaked a new document, one that shows an evolving international conversation about intellectual property in the digital world.

Snapchat thinks it can do a lot better than Facebook's $ billion

The social media service reportedly declined a $ billion offer from Facebook

Facebook warns some users to change their passwords after hack

A massive hack last month is having a continuing impact on the social network.

Mark Zuckerberg's sister thinks you should spend less time on social media

Randi Zuckerberg has two new books out about achieving balance between life and technology.

Netflix overhauls user experience for consoles and smart TV watchers

Netflix hopes to keep customers coming back with a new, unified user interface that looks the same on all different kinds of smart TVs and gaming consoles.

In Geneva, a debate over killer robots

This week, the Convention on Certain Conventional Weapons may decide whether to consider a ban on autonomous machines of the future that could kill without command.

Lady Gaga + Justin Bieber = Facebook's new target

Facebook tries to replace Twitter as the social network of choice for celebrities.

New YouTube comment rules make everybody mad, right?

By requiring users to sign up for Google+ in order to comment on YouTube, Google has sparked outrage.

Elon Musk and Tesla under fire after latest mishap

It's unclear how serious the issue of battery fires in Tesla cars is, but concern over them has taken shareholders on a fast ride in the last month.

Sea snails: The key to a world of environmentally compatible technology?

At MIT, a scientist is studying sea snails, and say they hold the key to "biologically inspired processing."

Google changes rules: But what rules?

You know those warnings across the top of Google you've ignored for weeks? Those changes in terms of service take effect today, and you will care.

Like mobile banking? Thank a veteran

USAA, the bank for military members and their families, pioneered mobile banking technology.

Selling to a captive audience, at , feet

The airlines have been a little slow to get into the Big Data game. But it looks like they're moving in that direction.

Think your AT'ampT bill is big? Try picking up the CIA's spying tab

The CIA is said to pay AT'T more than $1 million a year for access to phone records.

Silicon Tally: Do your parents' parents use Netflix?

68 miles above the Earth, stores, $, 1 million people: Can you guess what these numbers mean?

Women love Pinterest. Are there too few men on the site?

Pinterest, digital home of scrap-bookers, window-shoppers, curators and hobbyists, is on many tech-watchers list of potential IPOs. But do investors think it's too focused on female users?

Advertisters scared as internet giants look to cut cookies out of their diets

The online trackers used by advertising companies may be a thing of the past.

Twitter IPO drop? Depends on how you look at it

Twitter originally priced its shares at $26.

Twitter for dummies

Twitter may be a household name -- but it's not used by everyone in every household.

Justin Bieber: Portrait of a venture captialist

Belieb it or not, J-Biebs is a dynamite venture capitalist with a solid record of investment.

Can Groupon turn things around?

Critics say the company's business model is in trouble.

The most important person in Twitter's IPO

In the Twitter IPO, the pivotal role is played by a human: the designated market maker, who will act as a conduit for all trading in Twitter shares.

Apple discloses government information requests, too

Apple, Inc. is trying to give customers a sense of how often governments around the world officially demand private data.

Twitter IPO: 'The end of Twitter's creative phase'

As Twitter prepares to become a publicly traded company, investors are expecting a lot. But users? That's a different story.

Now that Twitter has to make money, can it keep innovating?

When a tech company like Twitter goes public, the pressure is on to make money and lots of ideas get tried out.

A robot that can beat you at rock, paper, scissors -- every time.

A robot that beats you at Rock, Paper, Scissors every time guaranteed. But there's a catch.

Can you make money helping out Google Helpouts?

Google launches its new video-conferencing advice and how-to service, called Google Helpouts.

Twitter book reveals drunken, lonely creation story

A new book out details the sometimes-sordid history of how the social networking company got its start.

With Helpouts, Google tries to make Google Plus less of an afterthought

Google Helpouts lets you chat live with experts.

Apps, fancy combines, and big money: The future of farming is now

Farmers in Iowa are using technology to improve their crops -- and their bottom lines.

'Call of Duty: Ghosts': The big money behind a blockbuster video game

Why so much costly advertising for this game?

Blackberry is saved. No, it's dead. No, it's ...

The tentative takeover offer from BlackBerry's largest shareholder for the company has collapsed.

BlackBerry won't sell itself CEO is out

BlackBerry will get a large cash investment to reorganize.

Supercapacitor: Today's energy revolution

They charge up hundreds of times faster than a battery, never wear out and need replacing, and they don't care about temperature extremes.

Snapchat, beloved app of teens and investors everywhere

Forget Twitter. Snapchat is rumored to have just raised $2 million in venture capital.

Barging in on Google

Rumors abound about what Google is housing in a floating barge in the San Francisco Bay Area.

Silicon Tally: Have you been pay attention to this week's tech news?

$27, 2762, friends, 4 stories: Can you guess what these numbers mean?

Hands off that iPad, flyers. For just a bit longer.

The FAA needs to give airline-by-airline approval before you can play "Angry Birds" during takeoff.

This is ground control to Colonel Chris...

Colonel Chris Hadfield, the Canadian astronaut and YouTube sensation, talks about his life in space and his new book.

The part of Silicon Valley that can't happen online

Techies may be trying to move our entire lives online, but when it comes to doing business, they're strictly old school.

Ding! You are now free to use your tablets during takeoff

The FAA is allowing airline passengers to use some mobile devices during takeoff and landing. NOT cellphones.

Friends don't let friends Google Glass and drive

A woman in California got a traffic ticket for wearing her Google Glass while driving.

DREAMer Hackathon: Silicon Valley goes in for immigration reform

Mark Zuckerberg's FWD.us is behind a new initiative that will help illegal immigrants use technology to push for immigration reform.

NSA director responds to MUSCULAR story: 'We go through a court order'

The NSA says they haven't done anything illegal. But one cyber security expert finds that claim dubious.

Can a giant plug save New York's subways from the next Sandy?

A 2-feet-long, 16-feet-wide tube that can inflate to up to 5, gallons of volume may be our best hope next time there is a super storm.

MOOC 2.: Attend Georgia Tech without moving to Atlanta

Georgia Tech was the first elite university to offer an online degree program and now it's putting together its first class.

NSA gets MUSCULAR, intercepts data from Google and Yahoo

The latest revelation about the NSA's surveillance operations is that the agency secretly broke into communication links between Google and Yahoo data centers around the world.

Which roadshow is better: Twitter or Antiques?

Twitter executives are currently on the road, selling their company's IPO to investment bankers.

Mario doesn't do mobile (and Nintendo suffers)

Nintendo's decision not to go mobile is costing it big time.

Our smart phone addiction

We buy (and throw away) our mobile phones at an alarming rate.

Planned obsolescence: Yes, they do want you to buy a new phone every year

Notice how your iPhone 4 started to become unreliable just as the iPhone 5S came out? You're not the only one.

A digital John Hancock from David Beckham

David Beckham has partnered with Facebook to offer a digital autograph of his new book to fans who register for the "signing."

In wearable tech, products designed for the wrist could have the upper hand

As smart phones gained popularity, people quit looking at their wrists to tell the time. But now, Samsung and Google could be about to spar over that piece of real estate.

In wearable tech, products designed for the wrist could have the upper hand

As smart phones gained popularity, people quit looking at their wrists to tell the time. But now, Samsung and Google could be about to spar over that piece of real estate.