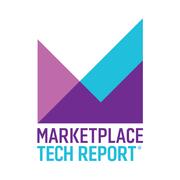 Ashton Kutcher to invest in Aaron Levie's Box

Cloud storage company Box draws new funding ahead of initial public offering

SXSW Frontlines: How to protect your data

Techies are floating some big ideas around at SXSW.

Don't mess with Texas: This week's Silicon Tally

Play Silicon Tally to find out how well you've kept up on this week's tech news.

By 22, there will be 1 web-connected devices per human

Dell CEO Michael Dell tells Marketplace his plans to meet future demand.

Start up the StartUp Bus

Teams of designers, coders, and tech enthusiasts are making their way to SXSW via bus, and along the way, they're building the next great startups

Social media as witness

Protesters in Ukraine are taking to social media to paint a very different picture of the situation in their home country.

A look at ABC's Oscars streaming SNAFU

So how did it go when ABC tried streaming the Oscars live online for the first time? Get your popcorn ready.

So you went ahead and bought some bitcoin

Now a large exchange is filing for bankruptcy because of a theft. How can you protect your investment?

Young Wall Street heads to Silicon Valley

Many would-be bankers are heading west.

How to create the next Silicon Valley

Build research-friendly colleges... and get some money.

Final Note(s): Frequent flier miles, 715 planets.

A veritable onslaught of new planets discovered by the Kepler telescope.

Taser is more than stun guns

Taser is diversifying into police equipment, including wearable cameras.

The Bitcoin mystery that is Mt. Gox

For Mt.Gox, it seems like the magic may be gone.

Bitcoin mystery

Many are expecting Mt. Gox to file for bankruptcy.

What's a WhatsApp subscriber worth? $42

Facebook's valuation of WhatsApp essentially means that it's paying $42 for every WhatsApp subscriber

You won't listen to this audio, and you won't share it

Why a story about why audio doesn't go viral is a perfect chance for us to play you audio that should go viral.

In Silicon Valley, Indians' dreams have become reality

Silicon Valley appears to be dominated by Indians: they're starting up companies, being appointed CEOs of established firms, and becoming a force in venture capital. But it wasn't always that way.

Facebook buys into WhatsApp

WhatsApp is one of the fastest growing apps in history.

PODCAST: Facebook's bet on WhatsApp

Facebook made one of the most expensive tech acquisitions in recent history.

Facebook buys WhatsApp messaging service for $1 billion

Yes, that's billion. With a "b."

Tough times for cryptocurrencies

Bitcoin faces more challenges as online black markets get hacked by thieves or raided by law enforcement.

The future of ownership in social media

With "Social Media Week" kicking off, we look at the state of services like Twitter.

Silicon Tally: A valentine for a time capsule

Play Silicon Tally to find out how well you've kept up on this week's tech news.

MMR Silicon valley part

A look at class divisions through public transportation and education.

Living in the 'state' of Silicon Valley

A venture capitalist wants California to be six separate entities.

Heaven or hell? Never miss a call again

An easier way to keep track of messages

Can redditors influence lawmakers?

Internet companies work to influence Congress... again.

North Korea's homegrown operating system seems familiar

Like other technology and software out of the DPRK, seems to imitate rather than innovate.

HTC struggles to compete in smartphone market

The Taiwanese phone maker considers new moves after a disappointing earnings report.

Silicon Galley? Seeking innovation off-shore

A new generation of pioneers is seeking to create their own communities where the focus is on innovation for business outside of the mainstream -- and outside of the United States.

Using the internet to influence lawmakers

Can internet companies influence Congress....again?

'Flappy Bird' flaps away

Millions downloaded this mobile game that flew too close to the sun.

Cochlear implants get processing boost from MIT researchers

A leap forward in tech for those who can't hear.

Super Bowl leftovers: This week's Silicon Tally

million views, 1.8 coins, and 5 million times a day ... know what those numbers mean? Must be another Silicon Tally!

Twitter's good earnings report just doesn't cut it

Despite a favorable report, investors are unhappy about Twitter's number of users.

Avoiding government surveillance at the Olympic games

Olympic visitors will have to deal with protecting their data in a country with a less-than-ideal reputation for cyber security.

It's not that easy to be a YouTube superstar

Even for popular YouTubers, making money off their videos can be hard.

Twitter: Little blue bird's first financial flight

Twitter's first earnings report offers insight into the stock's future

Congress holds hearing data breaches at Target, retailers

Executives are answering questions about data security.

Using apps to track cattle in Scotland

A look at the app designed by Scottish teenagers to help track cattle.

What story will Twitter's first earnings report tell?

As Twitter reports earnings as a public company for the first time, analysts watch for more than just how much money it brought in.

New tech calls for better batteries

One challenge facing consumer electronics makers is the need for batteries that hold a longer charge.

When you lose $2, on a video game

A battle for virtual territory in the massively online game EVE Online was its most costly, ever.

Box headed for IPO

The cloud storage company focuses on helping businesses share data.

Facebook launches Paper app

The new iPhone app seeks to streamline the experience of reading Facebook.

The real cost of connecting a school to Wi-Fi

The federal government is shelling out more than $2 billion so more public school students can get online. But it's costly to add Wi-Fi.

Rep. Henry Waxman stepping down after 2 terms

Democratic Congressman Henry Waxman is retiring after 2 terms.

Putting Yankee Stadium on ice

The NHL has converted Yankee Stadium to a hockey arena.

Using your brain to control an exoskeleton

Prosthetic robotic devices connected to the human brain are becoming more common.

.com gives way to .bike and .singles

New top-level domains are being launched for brands, product categories, foreign languages.

6 million people will get new Google Glass frames covered by insurance

Google signed a deal with optical insurer VSP to cover new titanium Glass frames.

Silicon Valley has a dress code? You better believe it

Or put another way, there's a lot of code in Silicon Valley dress.

U.S. Olympic Ski Team 'lives high, trains low'

Marketplace Tech talks with Jim Stray-Gundersen, who advises Team USA and pumps nitrogen into athletes' bedrooms to boost their performance.

Google's start-up turn-ons: Intelligence, pushing limits and changing the world

If a start-up hopes to get Google's attention, there are a few essentials. First, be brilliant.

How data is changing the game of basketball

Basketball teams are using GPS trackers and other technology to improve.

How data is changing the game of basketball

Basketball teams are using GPS trackers and other technology to improve.

Qualcomm snaps up patents

Qualcomm has bought close to 2, patents from Hewlett Packard.

Advertising on the Grammys 'second screen'

Last year 28 million people watched the Grammys on TV. But more and more, some of the action and the ads will be happening on the so-called second screen.

Happy Birthday, Apple Macintosh, on your th

Even if you never had a Mac, the innovations in computing it introduced years ago have changed your digital experience

Great Wall of Wyoming? This week's Silicon Tally

How closely have you been following this week's tech news? Take the quiz and put your knowledge to the test.

Tech worker-SF resident class war comes to Google engineer's front doorstep

San Francisco protesters are targeting a Google engineer in the latest clash between city residents and tech workers.

Hacking OKCupid to find true love

A mathematician has written a new book that tells you the secret of OKCupid's algorithms.

Did Google punish Expedia for pulling a Rap Genius move?

Expedia's travel website has been sent to the back of the line in Google's search results.

The Netflix 'State of the Union'

Netflix announces earnings today, and expectations are high.

A former high-frequency trader turned critic

Powerful computers can make hundreds of thousands of trades in milliseconds, making big money off tiny stock price differences. But is it bad for our financial system?

Looking for a job? How new tech is helping companies find employees

A look at the latest technology that can help job seekers and employers find their perfect match.

Why are American credit card companies using outdated technology?

American banks and retailers are still using the same old magnetic strip cards, instead of more secure chip and pin cards commonly used abroad.

President Obama's scales back NSA surveillance

In a speech today, President Obama spoke about changes to the NSA's programs. He called for an end to the NSA holding on to call data and aimed to find a balance.

Google buys Nest plus a silly mix-up: This week's Silicon Tally

This week's Silicon Tally has some interesting Google ' Nest news. How closely have you been following the tech happenings this week?

Manipulating the markets, right from the online chat room

Scheming and dealing in chat rooms.

What tech companies want from Obama's NSA proposal

How tech companies want President Obama to restrict the NSA's data collection and spying.

What do our cars know about us?

Ford's CEO got in some hot water after his comments about Ford cars collecting data on drivers worried some consumers. What are the emerging privacy issues we should be thinking about when it comes to new car technology.

Why does the NSA spy?

The National Security Agency says it never shares intelligence with US businesses. Or does it?

Mobile messaging is more popular than ever. But not TEXT messaging.

Messaging is driving a huge spike in mobile use. But text messaging has actually decreased. So what gives?

NEST? The company that jumped 1%? Wrong Nest

When Twitter went public, shares of a home entertainment company with the symbol TWTRQ went bananas.

Google infiltrates the home through your thermostat

For $.2 billion, Google purchased device maker Nest.

The biggest loser in today's net neutrality decision

A federal court said today the FCC can't force broadband companies to treat all content equally.

Google acquires Nest for $.2 billion

Google could be moving in. The tech giant bought smart home thermostat maker Nest yesterday for $.2 billion.

When Apple and Google get into your car

At the Detroit Auto Show, it's clear that cars are becoming the biggest mobile device we own.

Why designing technology for women is about more than the color pink

Wearable technology is primarily designed with men in mind. But the tides may be shifting.

Aereo streaming TV case heads to Supreme Court

The Supreme Court says it's going to consider a case involving a company called Aereo, backed by media mogul Barry Diller.

Why offices are ditching their PC computers for iPads

Analysts suspect that PCs are being replaced by tablets, as trust in the cloud grows.

Everything you need to know about CES in 1 questions: This week's Silicon Tally

This week's Silicon Tally is CES themed. How closely have you been following the news?

A CES dispatch from Yahoo! Tech's David Pogue

The former New York Times tech critic talks about CES and his new job with Yahoo! Tech.

IBM's Watson, for a billion: 'How am I about to start making tons of dough?'

The program hasn't made much since winning Jeopardy, but the company says that's about to change.

Inside Intel's 'confict minerals' program

Earlier this week, Intel announced at the International Consumer Electronics Show in Las Vegas that its chips will be produced from 'conflict-free' sources.

Barnes and Noble hopes to turn the page on falling sales

Between competition from Amazon, and the less-than-tremendous success of its Nook, Barnes and Noble is in a tough spot.

CES 214: 'The year of sensors'

Some of the most exciting innovations at this year's CES are... sensors.

Why is the government at CES?

At CES in Las Vegas, the Commerce Department highlights its "Open for Business Agenda."

A 1-8 number for data plans?

AT'T is offering companies the opportunity to pay for your smartphone's data use.

Can startups succeed outside Silicon Valley?

Provo and Salt Lake City are home to a cluster of tech start-up companies, thanks to the culture and geography of Utah.

Pebble CEO Eric Migicovsky on his cool new smartwatch

The Pebble Steel is a star at this week's Consumer Electronics Show in Las Vegas.

Shanghai residents can finally get their hands on a PS4

After 14 years, China is lifting its ban on foreign video game consoles in its Shanghai free trade zone.

Conflict minerals disclosure rule heads to court

A court hears arguments on a rule that requires companies to report on whether their products contain conflict minerals.

Where are our jetpacks and flying cars?

As CES opens, exhibitors are showing all sorts of gadgets and apps that will connect you to everything in your home and your car.

Cars get even more connected with Google's Open Automotive Alliance

Honda and GM will join Audi in using Android operating systems.

Will I get stuck in the Kitchen Aid ecosystem?

At the big tech CES conference in Las Vegas, many new devices will come out that will help construct the internet of things.

Looking at the future of the boob tube

Higher definition? Interactive programming? More movies at home? We look at what's next for TV.

The NSA is trying to build the fastest computer in the world

The Washington Post is reporting the NSA is trying to build a quantum computer.

New Year's hangover edition: This week's Silicon Tally

2,256 LED lights, 4.6 million phone numbers and $6. ... know what those numbers mean? Must be another Silicon Tally!

The Edward Snowden effect: Tech in 214

Our technology reporter Queena Kim looks at how the tech industry will respond to the news about NSA surveillance.

IBM was the only Dow company to fall in 21, and yet ...

The Dow's 21 record would have been even higher but for IBM's showing. What about Big Blue made it miss the market's rally?

New Year's resolution: Don't get hacked

Snapchat suffered a major security breach and Skype saw its social media accounts compromised.

Apps to help keep your New Year's resolutions

We talk to Whitson Gordon, editor in chief of Lifehacker, about which apps will keep you on track.

Tech predictions for 214: Software and startups

What kind of software will see the most growth, and where will the next start-up scene be in 214?

The tech of New York's new taxi cabs

A look inside the new fleet of green Nissan taxis poised to upgrade the ride around the Big Apple.

The biggest tech legal battles to watch in 214

Cyrus Farivar from Ars Technica explains which cases will be making headlines in the New Year.

The tech behind tracking marijuana plants in Colorado

The first state to allow marijuana sales to anyone over 21 has to track all that pot somehow.

Audi and Google expected to announce Android operating system for cars

There are rumors the two companies will make an announcement at CES next week.

How retailers will be watching you in 214

A growing number of organizations are tracking more of your shopping habits.

The tech behind the New Year's Eve ball drop

The big event is more sophisticated than you think.

Inside the NSA's elite hacking unit

Tailored Access Operations is the NSA's elite hacking division.

214 is going to be the wearable tech year, we swear

All this week, Marketplace Tech is going to be talking to guests about big tech trends in the coming year. Today, a topic that failed to live up to it's promise in 21 -- wearable tech.

D.C.'s traffic cameras go beyond just red lights

Washington's new network of almost 1 cameras will ticket folks who block the box, fail to yield to pedestrians, or drive overweight trucks on residential streets.

Taxicabs without drivers could be just down the road

Uber CEO Travis Kalanick says it's only a matter of time before we have robo-cabs, without drivers, taking people where they want to go.

Christmas recap edition: This week's Silicon Tally

6 million coins, hours and $.58. Know what those numbers mean? Must be another Silicon Tally!

What will happen in tech in 214?

Twitter's IPO was one of the biggest tech events of 21. What's in store for 214?

Athletes catch fire, or get burned, on social media

When an athlete's profile rises, so does the potential for social media miscues.

214 is not the year to text while driving

California, Illinois, and Oregon are just three of the states changing their hands-free, cell phone driving rules next year.

Why aren't more women on tech boards?

Men start up about 7 percent of the tech companies in Silicon Valley.