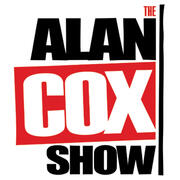 AC & STONE TEMPLE PILOTS

STP regroups yet again, with Linkin Park's Chester Bennington fronting the new incarnation of the band. We talk Motown influences, balancing multiple bands, and lessons learned through being addict-adjacent.

AC & JOE SATRIANI

The legendary guitarist talks about rocking at a vineyard, playing in a supergroup, and who's on his collaborative bucket list.

AC & SASHA GREY

The former porn superstar's new novel is "The Juliette Society." We talk how the skin biz has changed and how hard the transition to mainstream film is.

AC & TOM ARNOLD

Alan & Tom talk marriage, divorce, kids, young girlfriends, and other daily affirmations.

AC & MARTIN SHORT

Alan talks to the iconic actor/comedian about coming up in SCTV, the trouble with heavy makeup, and comedy vs. drama.

AC & JAY MOHR

Jay Mohr is playing Detroit on 8/17. We talk sports, Somali pirates, college virgins, and Detroit's bankruptcy. (Listen closely for Tracy Morgan & Norm Macdonald)

JIM GAFFIGAN

Alan chats with comedian Jim Gaffigan about the craft, social media, and having a lot of kids in a tiny apartment.

Lunchtime w AC!