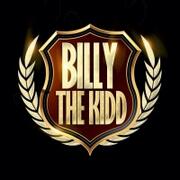 Talkin' To Britney Spears About Album!

Thank you to Britney Spears for calling me up and talking about her album coming out on Dec 3rd! She talks about how recording is her "therapy", tells us this is a very personal album and talks about pre show rituals she has. Love some Brit Brit!

Miley NEW intv

One on One with Zedd!

Zedd is one of my favorite guys making music right now! We talk about everything from his experience working with Justin Bieber, what programs he uses to produce music, the current state of "DJ'ing" and more! Check it out.

My RANT on the DMV!!!

Remembering Kidd Kraddick

Is it EVER ok to date a friends ex???

This topic was ignited by an e mail I got the other day, from a girl who is in a certain situation. Hear the e mail here and listen to our thoughts on this. Then I want to know what YOU think!!!

Never trust a girl who...

Never trust a girl with more than 5 guy friends....I have lived by this theory for many reasons! I always catch a lot of crap when I talk about it, so here we go again!!! My intern Dusti does NOT agree with me. What do you think!?

Sign's your man might be cheating!!!

Attention ladies! Do you suspect your man might be cheating on you!?? Here is what to look for! These are the TOP 5 signs your man might be deceiving you...according to us!