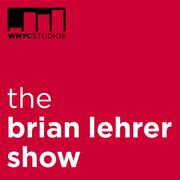 On the Road, Again: A Family Meeting on Travel

The Brian Lehrer Show is not live today, so we won't be taking any calls. As always, you can join the conversation online through our comments section (links below), on Facebook, or on Twitter through @BrianLehrer. We'll be back live on Monday! It's not a vacation unless...? What makes traveling a vacation, for you? What do you seek when you travel? Author Cheryl Strayed shares her story of hiking alone as her life was falling apart, and we ask for your modern-day pilgrimage stories. Plus: How your race affects your travel experience, stories of vacations gone horribly wrong and advice on how to travel ethically.

What's Left On Your Summer Bucket List?

Summer is winding down (it's okay, you don't have to think about it) and we're checking in on what's left to do on your bucket list this season. Trip to the beach? Trip to a pool? Long bike ride somewhere special? A specific meal? Time Out New York's Carla Sosenko takes your calls and offers suggestions of her own. Call in and tell us what's left on your list of summer ambitions. 212-433-WNYC. 212-433-9692.

The New Multicultural Majority: It's Tomorrow

The Census Bureau calculated that whites would cease to make up a majority of Americans in the year 2042, but Guy Garcia, journalist and president of new mainstream initiatives at EthniFacts, expands the definition and says multicultural Americans will actually move into the majority tomorrow. He and Maria Hinojosa, host of NPR's Latino USA (airing Sundays at 6am and 7pm on AM820), talk about who's counting and why. →EVENT: Maria Hinojosa and Guy Garcia's press conference on the new multicultural majority happens August 22 at 10 a.m. at Father Duffy Plaza in Times Square, between 46th and 47th Streets.

Columbia's Revised Sexual Assault Policy

As the fall semester approaches, students returning to classes at Columbia will learn about changes to the way the school handles sexual assault allegations, and how it seeks to prevent sexual violence from happening. Suzanne Goldberg, special adviser to the president on sexual assault prevention and response at Columbia and a Columbia Law School professor, explains what's new, and follows up on some criticism of the new policy from a Columbia student on yesterday's show.

A Doctor's Diagnosis of the Medical System

Sandeep Jauhar, MD, PhD, director of the Heart Failure Program at Long Island Jewish Medical Center, author of Intern: A Doctor's Initiation (Farrar, Straus and Giroux, 2009) and now, Doctored: The Disillusionment of an American Physician (Farrar, Straus and Giroux, 2014), exposes the perversities of today's medical system in the U.S.