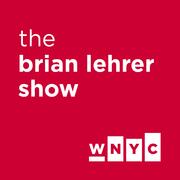 Three Questions About Bloomberg

Three questions about Mike Bloomberg and your life in New York City as he prepares to step down from office. Question One: Did Bloomberg Make You Healthier? From smoking bans to calorie counts and gun violence, Bloomberg claims to have vastly improved the health of the average New Yorker. Marion Nestle, nutrition and health policy professor at NYU, and Richard Aborn of the Citizens Crime Commission discuss his health legacy. Question Two: Did Bloomberg Leave You Behind? Rents are high, inequality is even higher, but the overall economy of New York continues to grow. Andrew Beveridge of Social Explorer looks at the demographic, development, and neighborhood wealth shifts over the last twelve ...

India High Court Criminalizes Homosexual Sex

Sabelo Narasimhan, queer trans Desi organizer and photographer, and Gardiner Harris, New York Times South Asia correspondent, discuss the ruling by the high court in India which re-criminalizes homosexuality and what they are trying to do to fight it.

Reasons to Live

Jennifer Michael Hecht teaches poetry at The New School and is the author of Doubt: A History and Stay: A History of Suicide and the Philosophies Against It (Yale University Press, 2013). She offers a secular rationale against suicide.

Open Phones: Is Brooklyn the Lesbian Capital of the Northeast?

On yesterday's show, outgoing Brooklyn Borough President Marty Markowitz claimed that Brooklyn has become the lesbian - specifically lesbian, not just LGBT - capital of the Northeast. "We remain the lesbian capital of New York City and the Northeast. In other words, we have a much larger lesbian population in Brooklyn. New York City is fortunate to have a large LGBT community, but in Brooklyn in particular, the lesbian community, there's no question it's the capital of the Northeast." Do you agree? John Hodgman think Northampton still holds the crown. Let us know what you think.

Christmas Tree-onomics

We've been conducting a (very) informal poll about what WNYC listeners are paying for their Christmas trees this year. John Roundcity, Foreman at SoHo Trees (stationed around the corner from WNYC headquarters), and Galen Parke, tree farmer and seller for Adam Parke Trees, break down the economics of the pop-up Christmas tree industry.