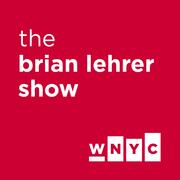 How I Learned to Stop Worrying and Love the Balm

On Tuesday's show, we devoted the second part of the show to a mini-series of conversations around the theme of HEAT. Find all of the conversations in one podcast to stream or download above, and on iTunes. Links below to each individual segment and comments page, too. (thanks to listener Eric for suggesting the brilliant title)

The Fallout from the Death of Eric Garner

Questions persist about police and EMS conduct in the arrest of Eric Garner last week. Garner was put in a chokehold, and died shortly thereafter. As a member of the City Council public safety committee that oversees the NYPD, Jumaane Williams, New York City councilmember (D-45) representing Flatbush, East Flatbush, Flatlands, and Canarsie in Brooklyn, talks about his reaction and possible council response to Garner's fatal arrest. Plus, Richard Aborn, president of the Citizens Crime Commission and former assistant DA who once led investigation into police misconduct on behalf of the Public Advocate's office, discusses what we know about the case, and how police are trained to act in situati...

NYC Immigration Commissioner: New Task Force to Help Unaccompanied Minors

As more unaccompanied minors from Central America cross the border into the U.S., some local governments are turning them away. But in New York City, Nisha Agarwal, commissioner for immigrant affairs, is heading up an inter-agency task force to marshal resources for these minors. The new commissioner talks about these efforts and what else her office and the city are doing in the face of inaction in Congress on immigration reform.

Special Podcast: Bill de Blasio at Six Months

All last week, we checked in on the Bill de Blasio administration's first six months in office with one segment each day on the environment, policing, affordable housing, jobs, and a final conversation with Deputy Mayor Anthony Shorris. Above, stream and download all five segments edited together into one podcast. This special podcast is also available on iTunes.

A Fatal Arrest, and Questions About Chokeholds

WNYC criminal justice reporter Kathleen Horan talks about the death of Eric Garner during an arrest on Staten Island during which the NYPD used the banned "chokehold."