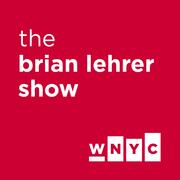 Kenneth Turan's Favorite Movies

Kenneth Turan, film critic for The Los Angeles Times and Morning Edition and the author of Not to be Missed: Fifty Four Favorites from a Lifetime of Film (Public Affairs, 2014), talks about what makes his favorite films great, from the silent era to recent features. Do you have a favorite movie that rarely makes the "Best Of" lists? Here's Turan's list -- what's your pick for the 55th movie? Plus, be sure to catch him at the Museum of the Moving Image in Astoria on August 3rd. He'll be screening the film Chinatown (directed by Roman Polanski) followed by a discussion and a Q&A. Kenneth Turan's list of "54 Movies Not to Be Missed." What's your 55th movie?

It's (Not) Showtime: Why There's a Crackdown on Subway Performers

Arrests of performers on the subway have more than quadrupled this year, according to The New York Times. Transit reporter Matt Flegenheimer and crime reporter J. David Goodman explain how the arrests of dancers is in keeping with NYPD Commissioner Bill Bratton's "Broken Windows" vision of policing, and take your calls on whether you think the performers should stay or go. Plus, Rayquan Perez, who dances with the group 2Live on the 4 and 2 lines, talks about what it's like to perform on the train. @BrianLehrer tired of them dudes almost kicking me in my face, Brian Lehrer — Tahir Jetter (@tahirtweets) July 31, 2014 @BrianLehrer If I'm close to them, it's annoying as heck, if they are at othe...

Cory Booker and Rand Paul Join Forces on Prison Reform

New Jersey Senator Cory Booker, a Democrat, talks about legislation he and Kentucky Senator Rand Paul, a Republican, have introduced, called the REDEEM Act, to reform the criminal justice system. REDEEM stands for Record Expungement Designed to Enhance Employment, and also aims to increase the age of criminal responsibility.

Russell Simmons on How to Keep the Peace

Russell Simmons, co-founder of Def Jam Records, founder of Phat Farm, and lots more, discusses the Keep The Peace grant program (through RushCard) he's leading that is designed to support community based organizations that are reducing violence in their neighborhoods. He's joined by Erica Ford, one of the recipients, to talk about her work with LIFE Camp, Inc. Plz join me today 3:00 at Baisley Housing in Queens with @Captmuhammad@ EricaFordNYC as we kick off Keep the Peace campaign. — Russell Simmons (@UncleRUSH) July 31, 2014 #WeAllOneHood come out today 3pm Baisley Houses Foch Blvd & Guy R Brewer Blvd in Queens.. #KeepThePeace #PeaceKeepers pic.twitter.com/lx1TswXXgh — Erica Ford (@EricaFo...

Carnegie's Vision for Peace

Joel Rosenthal, president of the Carnegie Council on the eve of the 100th anniversary of the beginning of World War I, discusses the war and the assassination that ignited it, plus the legacy and ideals of people like Andrew Carnegie, who thought international arbitration and shared knowledge would lead to reconciliation and would eventually end all wars and other violent conflicts.