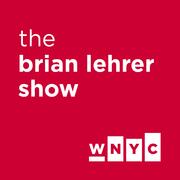 A Major Fraternity Bans Pledging

Saying that "the days of second-class citizens are over" and comparing fraternity pledging to Apartheid, the governing body for Sigma Alpha Epsilon has announced that it will ban pledging in its on-campus chapters. Brandon Weghorst, spokespoerson for Sigma Alpha Epsilon, discusses the proposed changes. Then Bloomberg News's David Glovin, who authored an investigation last year that called SAE the "deadliest US frat," explains whether the changes will have an affect on Greek life in general.

SAT vs. GPA

Some critics of the SAT argue that GPA is a better predictor of a student's success in college than a standardized test. After last week's news about changes to the SAT (and as families get their high school acceptance notices this week), Eric Hoover, senior writer for the Chronicle of Higher Education, explains how students from different high schools are evaluated, and how much the SAT really matters anyway.

Admiral Ayalon on the Two-State Solution

Ami Ayalon, former commander of the Israeli Navy and former director of the security service Shin Bet, explains why he supports a two-state solution and what role American Jews have in the resolution to the Israeli-Palestinian conflict.

Report: Our Infrastructure is Really Not Great

A new report from the Center for an Urban Future takes a deep look at New York City's infrastructure, from subways to homeless shelters to hospitals, and finds many elements in need of repair or upgrades. Jonathan Bowles, executive director of the think-tank, and Adam Forman, author of the report, look at what it would take to get the city's infrastructure back on track. Key Data from "Caution Ahead"

Public Advocate James on her Charter Schools Lawsuit

Letitia James, New York City Public Advocate, discusses her lawsuit against the co-location of charter schools with existing district schools.