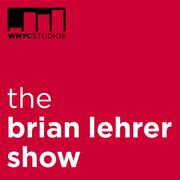 Political Extremes

John Avlon, columnist and editor-in-chief of The Daily Beast and the author of Wingnuts: Extremism in the Age of Obama (Beast Books Revised Edition, 2014), talks about today's political climate of hyper-partisanship.

SBA to DNC: "NYC Isn't Safe"

Ed Mullins, president of the Sergeants Benevolent Association, talks about why the union doesn't support Mayor de Blasio's bid for Brooklyn to host the 2016 Democratic National Convention. In his open letter to the DNC chair, Mullins wrote that the city is "lurching backwards to the bad old days of high crime."

Women Changing Workplaces

Ashley Milne-Tyte, public radio reporter and host of "The Broad Experience", explores why women are less likely to change jobs than men.

Meet the Candidates: State Senate District 20

Two candidates are vying for now-Borough President Eric Adams' vacant senate seat for District 20, which includes parts of Sunset Park, Brownsville, Gowanus, Park Slope, and Prospect Heights. First, Rubain Dorancy and then his opponent, Jesse Hamilton, will share their platforms, and what they bring to the table for voters.

Spend Your Charity Dollars Wisely

The Ice Bucket Challenge is on its way to raising $100 million dollars for the ALS Association. But is a (one-off) donation to a disease-specific organization really the most effective charitable donation you can make? Felix Salmon, Senior editor at Fusion, worries about how the money will be spent and what other worthy causes are being ignored in favor of ALS.