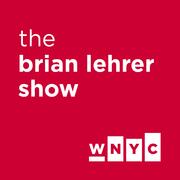 5-Boro Birding

Despite its urban landscape, New York City has many opportunities for bird-watching. Paul Sweet, collection manager in the department of ornithology at the American Museum of Natural History, talks about some of the best spots and what to look for during the spring migration. Check out these organizations for more information about birding and guided tours: →NYC Audubon →Brooklyn Bird Club

Clock Your Sleep: Teens and Sleep

For teens, being tired is the norm. "It's a pretty normal thing to be tired throughout the day," reports Temitayo Fagbenle, WNYC Radio Rookie, who's been interviewing teens about sleep and what's keeping them up late. And it makes sense. Dr. Shelby Harris, director of the behavioral sleep medicine program at Montefiore Medical Center, explains how teenagers' biology makes them want to stay up later, and yet they have to be at school early. She says that teens are not going to be at their best that early in the morning given their body clocks. Listen to the segment to hear more about teens and sleep. Also, it's the third week of WNYC's Clock Your Sleep project. Almost 4,000 people are partici...

The Mastro Report: Behind the Scenes

Memos from the Mastro report that cleared Gov. Christie of any wrongdoing in the Bridgegate scandal were just released. Matt Katz, reporter for NJPR, explains what the documents tell us about how the investigation was conducted, the skyrocketing cost to taxpayers and what was left out of the report.

The Racial Politics of the Pistorius Trial

Race relations are still fraught in South Africa today, 20 years after apartheid ended. Margie Orford, South African novelist and journalist, and Lisa Bloom, legal analyst for Avvo.com, discuss the Pistorius trial through this lens and explain why the runner is using his fear of the "unknown black intruder" as his defense against the charges that he murdered his girlfriend. Bloom is also the author of Suspicion Nation: The Inside Story of the Trayvon Martin Injustice and Why We Continue to Repeat It,

Avoid Competition and Win-Win

Margaret Heffernan, multimedia technology executive and the author of A Bigger Prize: How We Can Do Better than the Competition, looks at companies using generosity and trust, not competition, as the basis for improving products and services.