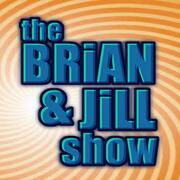 BJS: BINGO & LESBIONICS

Brian and Jill are back! Boy is there a lot to catch up on! Brian talks about his crazy Super Bowl party and an incredible phone call with his mother. Jill breaks some new news in her love life and the BJ show family wishes her the best. Her son wins the most prestigious wooden car race in the California area. We talk about our previous guest Slash's new revelation about his Mom's relationship with a fellow rock star then move on to Clay Aiken's bid for high office. Jill talks about some of her favorite new shows on television today. Canadian Bob calls in and talks about his upcoming film "Demon Legacy" and their kickstarter campaign. Finally, THE GAME! Both Kellys and Tracy fight for suprem...

BJS: FORBIDDEN RICE TO THE OCCASION

Welcome back from our break. Our theme song today is "Get Down On It" by KC and the Sunshine Band. Brian and Jill fill us in on how they spent their vacations... karaoke-ing? Jill is looking trim and Brian is deftly avoiding blizzards. We talk about Brian's Jesus joke and he tries out another one on us, and the great Will Ferrel show on IFC called "The Spoils of Babylon." It's just one of those shows that you HAVE to like... thems the rules. We go over the Oscar nominations and of course the Razzies, which Brian explains how they got the name for the worst movies of the year award. Sal calls in to give us a rowdy Rock Report full of stories about The Boss and how he is still looking great. A...

BJS PAST MOMENT: SUBWAY GOES TO 11 – SWAMPY MARSH & DAN POVENMIRE

"Good Day Sunshine" (by the perfect Beatles) rings us in this Monday morning. A little later, the creators of Phineas and Ferb, Swampy Marsh and Dan Povenmire, are in studio to talk about the meaning of life… or at least animated life. We are recovering from our Mangrate Grill Off In catch up and we talk about why size matters… at least with sub sandwiches. Then we take a trip down memory lane and remember some of our favorite (?) discontinued fast food menu items. Onion McNuggets, anybody? And curiously, Intern Tyler knows more than anyone else about Jason Alexander commercial work. What's News? Wes Welker's Wife got some 'splaining to do, Papa John's hero in Montana gives burglar a pizza… ...

BJS PAST MOMENT: PETER PAN ROOSTED CHICKEN – CATHY RIGBY

BJS PAST MOMENT: PIZZA FOR BREAKFAST

You listeners are our Best Friends which is why we start the show today with "Best Friend" by Queen. To be honest, Intern Tyler actually, surprisingly picked a good one… for once. Apparently it's fundraising time for schools and other organizations. Kathee's put up the Girl Scout cookies order form and Jill also laid out Grant's spell-a-thon donation sheet, then they gave us their sale pitches on why we should give their kids our dough. Have you noticed that restaurant food's calorie counts keep skyrocketing up while at the same time food just keeps getting more and more fattening. Brian goes over some of the worst offenders. But before you get weighed down, we promise that Jill's healthy br...

BJS PAST MOMENT: ORGANIC & WEIRD

The nominations are in and the winner for theme song today is "Hooray for Hollywood" by the Brady Bunch. Yes, we said the Brady Bunch. Brian has a long and lurid history with the aforementioned Bunch notably including a role as a concerned onlooker in their 1988 straight to TV blockbuster a Very Brady Christmas. Later today, Matt Achity calls in to talk Oscar Nominations! We are so freaking excited for our first ever road trip show! Oh, it gets better… it from the wine country!!!  And even better, to Kurt Russell's family vineyard with Kurt Russell!!!! We'll be documenting the entire thing and sharing it with you next week. Before Matt calls in, we discuss the Oscar nominations and Jill want...

BJS PAST MOMENT: FLAXEN-WAXEN

Make sure you've got your comb or fro-pick in the back pocket of your jeans, because "Hair" by the Cowsills flies us in today! It's steamin', flaxen, waxen. Later on in the show we'll have Sal Cirrincione calling in with his Rock Report, but first, intern Tyler found a clip on-line reviewing our Amazon contest winner, The Pogo Sex Machine. The clip is from 82 year old Susan Johanson's show Talk Sex. It's awesome. To pack or not to pack? Jill tells us about an email from one of our female fans who wants to know how to transport her "marital aid" when she goes on a trip. Don't be afraid everybody. Kneelin' Whelan is on the case! It's that time of year again, The Razzies are upon us! The awards...

BJS PAST MOMENT: MOTORING

Happy Humpday guys! Our theme song today is Toad the Wet Sprocket's "Fall Down"… a song that was most likely recorded barefoot.  Later, a surprise guest… a longtime friend and former KLOS family member is in studio. But first, we thank everyone who submitted to our contest to find the craziest, funniest, weirdest gift available on Amazon. There were so many great submissions, but we have narrowed the field down to four finalists:iMaxi pad from Scott Allan Simmons, Jesus Toaster from Joseph Peshlakai, Canned Unicorn Meat from Nicole Lieban, and who could forget the Pogo Sex Machine from David Hartley. We couldn't decided/agree on which should win the $100 Amazon gift card … so we resorted to ...

BJS PAST MOMENT: BJ SNOT N' PUS

It's 2013 everybody and we're OFFICIALLY back from our break! So for a theme song… "Let's Get it Started" by Black Eyed Peas. Later, we'll be talking to our sports guru, Todd Donoho ,who will look into his crystal ball and tell us who's gonna win in the NFL playoffs this week. We announced our Stamps.com Winner! We took a random draw of all the holiday cards we received and the winner was Jenny Lee from California! We just had to mention Mimi, Vicki, and Chris too! We really appreciate all the love we get from the fans out there! Unfortunately, all the love in the world can't cure Brian's cough that he caught when he visited his Mom for Christmas. Brian insists it's a cough and not the flu… ...

BJS PAST MOMENT: RABLATS DELI SPARKS IT UP – HAL SPARKS

Out the gate, we PUMP IT UP! Elvis Costello's rockin' song brings us in today. Later, Hal Sparks is in studio bringing the funny, but first Donny has a long hidden behind the scenes clip from the kids classic series The Soupy Sales Show. Check out Soupy being greeted at the door live on TV by a completely naked woman. We discuss vasectomies and see who we know that's been snipped or is open to snipping. Jill has an odd story about her husband and her father, the urologist. Then, what does your beer say about you? Brian has a list and we fact check with our in-house beer expert Canadian Bob. In person, in studio… the hilarious comedian and talented actor Hal Sparks. Hal's got a lot going on. ...

BJS PAST MOMENT: I LOVE STINKY CHEESE

Brian plays the harp along to our theme song today, HeatWave's Boogie Nights… which was also a great movie about the porn industry and speaking of porn, our guest later today is adult film reviewer, Sir Phalluster Slideright lll. Coincidence? Right out the gate, we talk about our upcoming Mangrate competition and Brian shares GQ's list of the 30 LEAST influential people of 2012. Spoiler Alert! There's more than one washed up, muscle-bound blonde on this list. After we finish with those that do not matter, we transition into some relevant celebrities that appear to be aging backwards. Brian and Jill go over the list of unbelievably still hot celebrities who seem to have conquered all the peri...

BJS PAST MOMENT: JIM O'HEIR IN THE HOUSE

Have you heard? The super funny Jim O'Heir from Parks and Recreation is in studio with us later today! And Marvin Gaye sings us in with "Heard it through the Grapevine". Brian and Kathee have started the day off by drinking some alcohol and Brian is wearing a pink Tiara. Don't ask. Speaking of looking good, we have some wardrobe tips for fellas out there who don't wanna look like a Jersey Shore sleazeball. And Jill has a list of the kind of women men NEVER pass up having sex with. Seems like breathing is the main requirement. Then we learn about Donny's unique nickname. What's News people? Circus elephants saved by vodka, men and women like lower voices, Lay's new potato chip flavor mixes Pe...

BJS PAST MOMENT: ONE MAN BAND

Our theme song is very special today because it's Heatwave's The Groove Line performed LIVE by the awesome Gary Sherer. Gary is Brian's longtime friend and amazing One Man Band, playing the piano/keyboard, saxophone, and a freaking clarinet! Oh yeah, and he can sing exactly like Louis Armstrong too. Needless to say, we have a very musical show in store for you today. Brian even brought his drum set in the studio! Thanks so much to Glenn Noyes from Guitar Center for hooking us up with the equipment! Brian and Gary go way back. They talk about the first time they met at Mastros and played music together and Gary explains how his extra pair of sunglasses made that happen. Gary has entertained p...

BJS PAST MOMENT: ONE MAN BAND

Our theme song is very special today because it's Heatwave's The Groove Line performed LIVE by the awesome Gary Sherer. Gary is Brian's longtime friend and amazing One Man Band, playing the piano/keyboard, saxophone, and a freaking clarinet! Oh yeah, and he can sing exactly like Louis Armstrong too. Needless to say, we have a very musical show in store for you today. Brian even brought his drum set in the studio! Thanks so much to Glenn Noyes from Guitar Center for hooking us up with the equipment! Brian and Gary go way back. They talk about the first time they met at Mastros and played music together and Gary explains how his extra pair of sunglasses made that happen. Gary has entertained p...

BJS PAST MOMENT: THERE'S A PARTY GOING ON!

It's New Years Eve people! Celebration by Kool and The Gang is our song today Party responsibility… or irresponsibility with a designated driver. The choice is yours. We go right into our Best Of The Web pick for the day from the Graham Norton Show. In this clip, comic Sarah Millican is pondering curry and it's impact on intimate encounters with Vince Vaughn and P.Diddy. Gave us all one of the best laughs of the year...It's hilarious! Then our favorite placenta free past moment, our interview with Greg Behrendt. He cracks us up and tells some awesome stories about his life, his band and why he doesn't like karaoke or anyone with tiny pores. It's followed by an embarrassing, never before hear...

BJS PAST MOMENT: OOOH! OOH, OOH, OOOH!

Brian's still got his drum set in studio and he's playing along to Squeeze's Tempted. We all love this song! Though we have a collective brian fart on the name of the lead singer. Brian gets the correct answer (well at least one of them) Paul Carrack. But in fairness and in tribute to all the members, past and present, here's the complete list: Current members Glenn Tilbrook, Chris Difford, John Bentley, Simon Hanson, Stephen Large Past members Jools Holland, Paul Gunn, Harry Kakoulli, Gilson Lavis, Paul Carrack, Don Snow, Keith Wilkinson, Chris Holland, Andy Metcalfe, Matt Irving, Pete Thomas, Kevin Wilkinson, Hilaire Penda, Ashley Soan, Chris Braide, Steve Nieve, Nick Harper We have a one ...

BJS PAST MOMENT: SOMETHING ABOUT UPS & VACHINA

There's Something About You… there really is and nobody says it better than Level 42! Brian professes his love for the song and the band and Jill admits her confusion between Level 42 and the band Chicago. Best of the web today is one of our favs Brian Regan talking about UPS. He's funny. Seriously. Then we flashback to our past moment with the US Ambassador to China and his thoughts on combining Vietnam and China = VaChina. He's funny too. Seriously.Follow The Show on Twitter @BrianandJill1 Follow Brian on Twitter @BrianWPhelps Follow Jill on Twitter @WhelanJill

BJS PAST MOMENT: THROWING THE TREE OUT

Life In A Northern Town by The Dream Academy plays is into our post Xmas show. It's one of Brian's all time favorite songs… we all like it to. We talk a little about after Christmas sales, when we should be throwing the tree out now and what our families traditions were. Best of the web today is the Very Bad Santa clip from a not so typical holiday movie, Trading Places. Then we play the funny Beth LIttleford clip telling us about her past love for the old cartilage corkscrew.Follow The Show on Twitter @BrianandJill1 Follow Brian on Twitter @BrianWPhelps Follow Jill on Twitter @WhelanJill

BJS PAST MOMENT: MERRY CHRISTMAS

Have Yourself A Merry Little Christmas by the amazing Diana Krall welcomes Christmas Day! Then we name another Best Of The Web for the holidays, Bing Crosby and David Bowie singing The LIttle Drummer Boy. A true classic. Speaking of classics, our past moment today, is one of our favorite guests of all time, Tom Kenny playing The Game with us. Dr Phil and Spongebob join in too! We want to wish you all the best of everything this holiday season. We love you all and appreciate your support more than you know. Merry Christmas to all and to all a good night. Love from The Brian and Jill Show FamilyFollow The Show on Twitter @BrianandJill1 Follow Brian on Twitter @BrianWPhelps Follow Jill on Twitt...

BJS PAST MOMENT: SIRI'OUSLY CHRISTMAS EVE

The Christmas Song by Nat King Cole brings us in today on this Christmas Eve!   We start off with Brian asking Siri some questions about what Christmas means to her, she seems evasive.  Then we name another Best Of The Web for the holidays, We Are The World 25.75 with our friend Kurt Russell and a slew of great comics and NON-singers celebrating the 25+ year anniversary of the classic song's release.  We may like this version better than the original… a lot more. Our past moment of the day is Jill chatting with The Bad Voice Over Actor Guy… he's too good for his own good. Enjoy your Christmas Eve and be good humans!  Follow The Show on Twitter @BrianandJill1 Follow Brian on Twitter @BrianWPh...

BJS PAST MOMENT: THE VERY SPECIAL HOLIDAY SPECIAL

Today Christmas Is All Around Us thanks to Bill Nighy's character in the great movie Love Actually. Welcome to our Very Special Holiday Special!! Jam packed full of surprise guests, games, food, presents and kids.   First off, our buddy Swampy Marsh (co-creator of Phineas & Ferb) drops in and helps us read some of our listener mail.  He then delights us with stories about his famous bandleader Grandpa Les Brown, including his many years as Bob Hope's band leader among other gems. Swampy has to go back to work making cartoons and he bids us farewell. Next, Brian points out what your gift opening technique says about you and Jill tells us how to behave at holiday parties.  Please don't do The ...

BJS PAST MOMENT: GOOD LUKE HUNTING

Are you dreaming of a White Christmas? We are, thanks to Bing Crosby and our theme song today. Then we announce our special in studio guest later today Luke Perry! But first, Jill is super excited because Grant has been cast in his Sunday school's Christmas play. Not to give his part away, we just hope he doesn't grow up to be a big one of these.  Brian goes over a list of the hottest celebrity body parts, which leads to discussion about which of our body parts we are most proud of and which... not so much. Then Jill gives some advice for those newly single at the Holidays including some great tips on how to deal with nosy relatives. What's News? Cornfields Don't Have Spellcheck, Gerard Depa...

BJS PAST MOMENT: SANTA SCENTED

Little Drummer Boy, one of Brian's favorites! So Happy almost Christmas everybody and, because schools our for winter break we've got a few rugrats running in and out of the studio.  Though we get busted by them for cussing several times,  it turns out ok when we invite them in studio for their expert opinions on several topics. And you thought reindeer flew Santa's Sleigh! We break out into some Christmas songs and we get a special call from a friend of the show! Then open up a bunch of Holiday mail from the listeners including an awesome gift box of booze and chocolate from Cindy & Steve. Why are people so much more attractive when they're drunk? They're not. Brian remembers a lurid, Frenc...

BJS PAST MOMENT: TOYS FOR TA-TA'S

Who Saw Mommy Kissing Santa Claus? The Jackson 5…and they sing us into today's show. A little later on Sal Cirrincione calls in with the Rock Report..but first we talk a little bit about our upcoming Mangrate Grill Off! Then we talk about perfect cheesy gifts and the best butt's in the business. This then leads us into a rousing round of Bang, Marry Kill. Worthless gifts that costs a real fortune. who the heck needs a diamond tea bag or a platinum Hello Kitty? I know you want one. Our Holiday Clip O' The Day is the great Andy Kaufman making an appearance on the great Johnny Cash's Christmas Special with Tom T Hall. Then we send a shout out to listener Julie Bussell who sent us a Facebook mes...

BJS PAST MOMENT: EXPLOSION OF FLAVOR IN YOUR MOUTH

Our theme song today is "You're a Mean One, Mr. Grinch" from the Dr Suess classic and sung by Thurl Ravenscroft, who interestingly enough was also the voice of Tony the Tiger. By the way, we have a GRRRRR-EAT show today! Brian starts off the show by thanking Jill for inviting him to her dinner party over the weekend, where she spoiled everyone with her awesome cooking. Including grilled pizza and the best steak Brian has ever eaten. Ever! She actually grilled both on a MANGRATE! Jill's favorite part of the night was sneaking questionable ingredients into the salad that Brian loved. Reminder, we are hosting our first Mangrate Grill-Off soon and a few lucky listeners along with some other frie...

BJS: HOLIDAY, CELEBRATE!

A very special episode of the Brian and Jill show, the last before we go to break. The holiday festivities are in full swing. A huge thank you to the BJ Show Buds for your wonderful cards and gifts! Brian and Jill sort through the care package from their super-fans and share the joy for the listeners. Plus, Brian gets a glitter makeover.  Sal Cirrincione calls in with the Rock Report. Heart is playing a huge holiday show, Boston gets in the christmas spirit. The Beatles keep rolling out albums years after their disbandment, and Toto's Africa is used in ways the band didn't want.  We listen to Patton Oswalt's take on the infamous holiday song, Christmas Shoes. Kathee attempts to hold back tea...

BJS- CURVED CORNDOG

Our second to last show before our holiday break! Jill breaks down Time magazines Person of the Year, Pope Francis. Brian reads a heart-warming holiday story that ends up with a child wearing a diamond ring. We find out the worst children's gift this year and it has something to do with the bathroom. Brian and Jill have an answer to a question many have tried to answer for years, what makes women beautiful? Men and women have a very different opinion about it. Plus, if you have an oddly shaped member, scientists may just have an early christmas present for you that fixes your ailment. We break some hard truths about the holiday season and share our stories of when we first found out about th...

BJS- EGGNOGGED

TITLE: EGGNOGGED DESCRIPTION:  This episode, Wednesday feels like Thursday in the best way possible. Listener Tracy is in the studio with tidings of comfort and joy (Eggnog and Limoncello). Speaking of lemons, Jill take's life's lemons and makes lemonade in the case of her missing car keys. We find out that winter is the Brian's mating season and the gang weighs in on what season sends them into a frenzy.  Listen up, Fiancees...we find out just how financially damaging breaking off your engagement can be. Speaking of looming disasters, China's vast smog problem gets some new press about it's positive effects on people.  Plus, a school boy get's suspended for a little cheek action and discuss...

BJS- RUB AND BUFF

TITLE: RUB AND BUFF DESCRIPTION: Another day, another episode of the Brian and Jill show! Jill finds a great SNL clip spoofing the live production of Sound of Music. We get a call about Todd and the Wet Sprocket as the girls of the show swoon. Brian breaks down how much you should tip people during the holidays. We watch a video that articulates how we all feel opening a less than spectacular present. There's an update about the Snuggle Hut--one that we all could have seen coming. Brian asks the crew which QB they'd rather receive from- Tom Brady or Peyton Manning? This comes with some heart breaking news about the Super Bowl's tailgating situation. Then, THE GAME! Tracy and James try their ...

BJ SHOW- JUDAS PRIUS

TITLE: JUDAS PRIUS DESCRIPTION: We're back from the weekend and we have a lot of catching up to do! Jill goes to Disneyland in the rain while Brian takes the easiest of weekends. We all get a little nervous about the Bears/Cowboys matchup on Monday Night Football and Brian talks about his brother's game day rituals. Jill puts up her Mom's christmas tree and gives her review on Carrie Underwood's Sound of Music performance. Brian Designs a T-Shirt for eco-friendly rockers while Jill discusses a recent revelation about Susan Boyle . Todd Donoho gives us the sports report about who's going to the NCAA championship and the crazy Week 14 of the NFL. We play a little Brian Regan and learn the best...

BJS- THE DAKOTAS ARE PACKING

TITLE: THE DAKOTAS ARE PACKING. DESCRIPTION: Number two in on our double show Thursday! Brian remembers a time a child knew more than he understood, Jill talks about child cursing and we introduce our special visitors for the day! We read an interesting article that breaks down the most endowed men by state in America then we travel the world to talk about the most disgusting foods and drinks we could find. If you're trying to have a child, Jill has the tip you may just want to listen too. On top of that, we have a way to tell if your booty call actually finds you attractive. Brian keeps the intimacy going and gives his insight to a fan who sent an e-mail.  We find out how rich people live t...

BJS-TADA....IT'S KEVIN SIZEMORE!

TITLE: TADA.... IT'S KEVIN SIZEMORE! DESCRIPTION: It's a special Christmas-y episode for our first Thursday show! Brian and Jill talk about some upcoming christmas movies that may have a little too much of the holiday spirit. Brian breaks down just how expensive it would be to give the 12 days of Christmas as a gift and analyzes which of the 12 wouldn't be missed. Sal calls in to give us the Rock Report! We learn about a possible Queen tour and a really expensive dollar bill. Then, we bring in a special guest Kevin Sizemore from the upcoming film The Christmas Tree Miracle! Jill discusses her role in the film while Brian tries to learn more about Kevin's wife. Kevin talks about fatherhood an...

BJS: BUZZING ELECTRIC BLANKETS -SKYLER STONE

DESCRIPTION:  We have special guest Skyler Stone of Comedy Central's Con on the show today! Jill talks about an alumni meet up and gets a phone call from listener Tracy to bask in USC's loss. We break down the most popular new baby names and you'll be shocked at what celebs made the list.  Speaking of shocking celebs, Kim and Kanye reveal where they want to have their wedding. History buffs will be infuriated while pop culture lovers will be confused. We break down a new study finding out how often women have sex….self service included. Brian asks Jill about the worst christmas gifts she's ever received and relives a moment from his youth he isn't too proud of.  Then, Jill introduces us to t...

BJS: I'M DRONED

We have an episode packed full of funny for you guys! A new story from the wild and wacky world of sports that will leave your groin in pain. We also learn that American's aren't too trusting of their fellow citizens. We have a few tips for ladies who are self-conscious of their feminine parts. We hear what Ethan Hawke has to say about monogamy and clear the record about how the BJ show came to be. We discover that there is a special time when men spend more than women shopping! Plus, if you're feeling lonely this holiday season, we have just the box for you. We find out that the smarter you are, the harder you party and finally, we play THE GAME! Kelly and Gabe fight for the $1061 prize in ...

BJS: ABERCROMBIE AND FAT

We're back from Thanksgiving (except for Parker who's stuck in Dallas). We talk about how we spent our holiday break, including trampolines, redneck-like turkey cooking, and Brian's opening up a new clothing store.Todd Donoho calls in to talk about the Missouri Tigers rise through the college football rankings (and upcoming game with Auburn). And we find out that USC has got a new coach, so Jill gives her thoughts. Brian and Todd are shocked to find out that Jill is STILL a Raiders fan… STILL!?! Then Jill tells us all about tightened hoo-haas and other names, and we hear about all the hot (and wacky) new apps out there for your tablets and cell phones. Finally, we play THE GAME with Tom from...

BJS: GETTING PARKERED

We're back from our Thanksgiving hiatus! We have a special episode, recorded just before turkey day. It's a thirsty Thursday so we're all feeling a little loose. Sir Phalluster and Swampy join us for the fun. We ask Sir Phalluster how his love life is going and he has several exciting revelations for us, specifically involving bodily habits and Parker. Brian and Jill explore relationships between men and women while getting Phalluster's expert advice. We talk about our delicious feast with two whole servings of Lobster Mac from our dedicated listener Kelly, some stuffing and a super­fancy vegetable tray purchased from the classiest Ralph's Burbank has to offer. We play TWO full rounds of the...

BJS: BLACK FRIDAY : TO SHOP OR NOT TO SHOP

Ready to spend some Money Money Money, MONEY? We'll the song by the OJay's gets us in the mood! We're not here people, but we've put together another day of our favorite past moments with some commentary! Take a listen and have fun fighting the shopping crowds and spending your money or watching football and eating leftovers! Follow The Show on Twitter @BrianandJill1 Follow Brian on Twitter @BrianWPhelps Follow Jill on Twitter @WhelanJill

BJS EP 1055_1-2_1-2.mp3

HAPPY THANKSGIVING DAY! In between sharing funny Thanksgiving stories from our past, we look at some of our favorite past moments from the show and how they came to be. We also sprinkle in a couple of funny Thanksgiving YouTube bits from Sarah Silverman, The Onion and Adam Sandler. HAPPY THANKSGIVING HUMANS! Follow The Show on Twitter @BrianandJill1 Follow Brian on Twitter @BrianWPhelps Follow Jill on Twitter @WhelanJill

BJS: THANKSGIVING FEAST

Welcome to our 1st Annual BJ Pre-Thanksgiving Celebration & Feast Show. Johnny Cash's beautiful Thanksgiving Prayer welcomes us in and brings back memories of home baked pies and Dr. Quinn, Medicine Woman. Huh? Brian gives a shout out the 30th anniversary of the Westside Thanksgiving Community Dinner & Celebration. His dear friend Lori McCreary puts it on, and it's really a great way to celebrate and holiday and give to those in need. Donate anything from pumpkin pies to men's pants. You can also donate money or your time, they are grateful for anything you do. Please check them out! WestsSide Thanksgiving Brian talks about being stuck at the kids table for an eternity but they both agree th...

BJS PAST MOMENT: HIDE & SCALP

Lots of good stuffing in today's show, author AJ Jacobs calls in and Producer Ted stops by the studio and suggests Bob Seger's Roll Me Away for our daily theme song! We do a little trash talking on our upcoming Thanksgiving Feast Potluck and Brian is a bit nervous about his upcoming baking session. We read some more of our favorite BJ Taglines sent in by YOU. Then, unbelievably, we had the divine privilege of receiving a call from the Queen of Domestic Craftiness, Martha Stewart! She has some very interesting ideas for Thanksgiving. tells us about What's News? Marijuana legalization support has reached a new high, Public Urinals: There not just for peeing anymore, old school doctor charges f...

BJS PAST MOMENT: PORN O PLENTY

LIVE and in studio today, Sir Phalluster Slideright III , but first a Lucretia MacEvil rocks us in thanks to Blood, Sweat & Tears! Jill couldn't find her mailing pants, luckily she has Stamps.com! Swampy drops by for a listen/visit wearing a very special hat! Thanksgiving pot luck drawing recap and trash talk. No canned goods allowed! Followed by a review of just a few of the funny BJ Taglines submitted by the listeners. Keep sending, FB posting and them! Jill shares the some funny excerpts from Drew Magary's Haters Guide To The Williams Sonoma Catalog. How do you feel about $72 Biscuits and fruitcake baked by Ozarkian Trappist Monks…or fruitcake in general? How about fruitcake bowling or fr...

BJS: SAMMY DAVIS JR'S REAL EYE

Happy Thanksgiving from the BJ Show! We start our day by describing the Thanksgiving feast that the crew has assembled for our yearly potluck. Then, we find out what TV character people would most like to be. Apparently, women would rather be british aristocrats while men would rather be---well, not. Then, we go further into the sex wars and find out the top lies that women tell their men. Spoiler, they're never "fine." Sal Cirrincione calls in with the ROCK REPORT! We talk about what's going on in the rock world including the reformation of The Pretenders! We read a story that changes the meaning of Bridezilla. Marilyn Manson is getting married and the crew all has something to say about it...

BJS PAST MOMENT: A HENDRIE, A SONTAG, SOME CUPCAKES & TEQUILA

Ground Control to Major Tom… we have a BIG SHOW TODAY! One of Brian's favorite songs, David Bowie's Space Oddity, rolls us in and we have Phil Hendrie and Frank Sontag joining us in studio today! Lucky us, Listener Patrick Dobrinen drove down all the way from Sacramento and he brought cupcakes and tequila! We thank him by making him do an ad read for GAMEFLY… he's a natural! We welcome our brother Frank Sontag in studio and he tells us about his upcoming show Living Life to the Fullest at the Canyon Club with Craig Shoemaker on November 14th (links below)He also tells us about his new business venture with a guy named Big Tony, a venture that requires him to pack heat. We chat about post ele...

BJS: 400,000 GALLONS OF MAYONNAISE ON THE WALL

In this edition of the Brian and Jill show we cover a bunch of ground. Jill makes history by tweeting for the first time in ages despite her recent sickness. Brian talks fondue and popuri's vague pavlovian response. Then, the BJ crew divides our Thanksgiving potluck responsibilities and we're all excited to know that Brian is taking care of the booze. We have a special guest call-in interview with Craig Shoemaker! You can catch him this weekend at J.R's comedy club in Valencia, CA or next weekend at The Comedy Magic Club in Hermosa Beach. Brian and Jill go deep to the chasms of possibility and ask quite a few Would You Rather scenarios. Some are difficult...others are crappy--literally. Alan...

BJS: PANT

Follow The Show on Twitter @BrianandJill1 Follow Brian on Twitter @BrianWPhelps Follow Jill on Twitter @WhelanJill

BJS: YOU'RE OUT OF TOILET PAPER

The second dose of our Thursday double! LCD Soundsystem's North American Scum plays us in and we catch up on what happened during the quick break. We learn about exciting new technology that makes rock, paper, scissors a little more predictable. Brian reveals that he has a shocking ability to win at the famous game.  Then, we talk toilet paper. The crew gives their preference in the ever-diversifying market of bathroom cleanliness. Find out who sides with the standard TP and who prefers the wet wipe variety. While on the subject of bodily functions, we talk about a car that takes those bathroom pit-stops and makes them gas stations. Road trips certainly got a little bit easier. We read a lit...

BJS: JILL: ENTRANCE ONLY

It's two show Thursday and boy are the episodes good! Jill is in a great mood after getting her Dad out of his current situation. Brian plays us a very interesting voicemail from a friend with some awesome Halloween plans. Jill finds a mascot for testicular cancer that will have you scratching your head and groin. Want to find a way to decode your man? The crew has a new and interesting way to see into your lover's soul through a certain kitchen appliance. We play THE GAME! Two listeners try their hand at the greatest trivia challenge of all! Do they win the $1054 prize? Listen to find out! Follow The Show on Twitter @BrianandJill1 Follow Brian on Twitter @BrianWPhelps Follow Jill on Twitter...

BJS: MUTTRIMONY - INGER MARTENS

Today on the Brian and Jill show, we attempt to answer the age old question, "Who Let the Dog's Out?" We have special guest Inger Martens, dog trainer extraordinaire in the studio for a special interview. First, we catch up with the crew. Brian talks about times that he found some phantom doggie doo in his yard. Jill's father and sister stop by and the whole crew makes them feel as special as possible!  Then, we find a news story about a drunken discovery of a car. Brian reminisces on times that he had a few destructive interactions with his Dad's fancy car. We get Inger Martens in the studio! She talks about her philosophy change toward dog training, moving from a straightforward discipline...

BJS: ALMOST SIDNEY

We're back after a very relaxing Veteran's Day break! Brian and Jill do a little catch up including a celebrity sighting from Jill's sister one could only describe as "fierce." We talk about the no-no's around selfies and how you can meet a celebrity you love---at a price. It's national Chicken Soup for the Soul day! We talk about inspirational stories as well as our favorite comfort foods. Then, what accent is sexiest? We travel the world to find the tongue that gets people going. Have you ever wondered which artist takes the largest hit from music piracy? We break down the top 10 most pirated music artists. We do, "What's News" and close on THE GAME! Kevin and Max try their hand at a few q...

BJS: SHE'S GOT A WIGGLE - DEXYS

Come on, Eileen! Listen to the BJ show! You'll be happy to know we have Kevin Rowland of Dexy's Midnight Runners in the studio today! His band may have a new name (Dexys) but it's the same classic music you loved before! Brian and Jill come right out of the gate and talk to Matt Atchity, our movie expert from Rotten Tomatoes. We talk about the critical hit, 12 Years a Slave and how it's sure to rack up a few oscars this year. Thor: The Dark World premieres as well, so Matt and Brian talk about their favorite hits from the Marvel Cinematic Universe. We read some celebrity tweets that are slithering their ways through the internet and to your twitter feed. Then, Kevin Rowland comes in for an i...

BJS PAST MOMENT: MUGSHOTS AND MACARONI

Brian starts the show very happy that his Bears had won, but recovering from being sick all weekend AND he lost his phone on the way into the studio today. He bounces back quickly though and we send a shootout to a Facebook friend (Thanks for the West Wing share, talk a little bit about the Emmy's and Jill has a story about people/idiots that leave dogs locked up in cars on hot days while buying bulk / family sized tubs of margarine. Brian has some very important information for us on the various kinds of sex every woman should have. We have a little Celebrity Mugshot Quiz and, surprisingly, Jill really knows her convicts. Test yourself with the shots below here in the gallery. In What's New...

BJS: PLEASE FINISH THE QUESTION

The first of our two show Thursdays! Brian and Jill give their takes on the Incognito NFL controversy and Jill explores good sportsmanship. Plus, we break down the People's Choice Awards nominees, which has a few surprising nominations. Speaking of surprising award snubs, Brian didn't make the 10 most influential people list this year! But, like the class act he is he gives a concession speech and reads the 10 that did make it. Sal Circionne calls in with the rock report while Brian tries to hide his hatred for Sting. Ozzy Osbourne gets all teary eyed about his son's Dancing with the Stars appearances. Plus, we find out who has Jim Morrison's death diary. Finally, THE GAME! Lobster mac Kelly...

BJS: SLASHER YOU BROUGHT HER: SLASH

A very exciting episode today! We have Slash of Guns N' Roses and Velvet Revolver. Don't forget to check out his upcoming movie, Nothing Left to Fear. Jill catches us up on her appearance on The Talk! It was a Love Boat reunion with the hosts dressing up as their favorite characters. Then, Slash comes into the studio! He talks about his upcoming movie and his favorites in the horror genre. He gives a unique perspective on psychological horror and constant gore fests. He discusses his love of dinosaur discoveries and the creepiest towns in the US.  We chat a little about his upcoming album, which he is currently recording. Then, THE GAME! Kevin and James try to best Slash in a trivia free-for...

BJS: FLY ME

This episode was pre recorded on Monday because Jill is going to be on THE TALK on CBS! Make sure to check your local listings to catch her! Todd Donoho calls in to talk about the wild world of sports! We speculate on the Bears/Packers matchup. Luckily for Brian, they pulled it out! Then, we discuss Jill's recent hockey experience and the crazy amount of physicality that goes into the game. We also discuss when an NFL team should stop scoring points and stop rubbing a loss into the other teams face. We read a listener email and take a look at a listener video featuring a beautiful voice and a crying baby. Then, we find out what are the top jobs for psychopaths. You may be surprised to find o...

BJS: KING TOOT

Halloweek is over and the BJ crew are all hungover on candy. Jill talks about her  celebrity filled holiday and Brian goes over a few crazy parties he almost went to. Parker and Tyler try to put together the pieces of their rum-fueled holiday We were all a little dazed by the time change but were even more blown away by the new #1 condiment in the USA. We pose the age old question, is sex better after a fight? If you disagree with your spouse about it, you can always fight then make up. Speaking of fights, we have a video of Josh Brolin in a bar fight with a surprising ending. Then, THE GAME! Callers and crew fight over a chance at the $1046 prize. Someone gets close to going card! Find out ...

BJS: DEER INTERRUPT-US

The second of our two show day! Swampy is in the studio to keep us company and chooses a theme song that takes us way back. Brian can't get enough of Jill's lasagna and Kathee can't get enough of Amber's rum punch!   Then, we talk about an intriguing offer for a celebrity sex tape. We discuss how much it would take for you to show it all on the internet. We have a monster sighting on the show! People in Australia report a mythic sighting that may surprise you.  Looking for a way to get you online dating profile more hits? We've got a tip for you! Plus, embarrassing selfies that you wish you could flush out of your mind. Ever been in a pinch to get some highway lovin'? Find out who on the BJ ...

BJS: BLESSING THE OUIJA : EILEEN DIETZ

It's Halloween! Brian and Jill start off by describing the crew's creative costumes that range from cartoons to real live dictators. Jill asks Brian for a little advice in finding a sexy internet clip which leads to a exploratory discussion of Jill's sexuality.   Sal Cirrincione calls in for the Rock Report! We talk Elton John, Ozzy Ozborne and what's next on the tour horizon. Then, our special guest enters the studio. You know scream queen, Eileen Dietz from The Exorcist! You should check out her new book, Exorcising My Demons at bookstores everywere! Or, you could buy it on Amazon from the BJShow Link.   Finally, THE GAME! Mark and Sean duke it out for the $1044 prize and a shot at BJ Show...

BJS: BJ GETS THE THUNDERCLAP - JAMES P. CONOLLEY

Halloween week part III! We have comedian James P Connolly on the show today. Brian and Jill catch up and talk about some creative costume ideas. We find out what movies and TV shows that Alice Cooper finds the most terrifying. Then, we read some new theories about Jack the Ripper. Brian reveals the two reasons we people have sex, which is a perfect lead in for our hilarious guest. James talks stand-up, Elvis and his upcoming show for veterans at Flappers Comedy Club in Burbank, CA! Then, THE GAME! Evan and Laurie search the spooky corners of their brains for some Halloween trivia knowledge and a shot at the $1043 prize. Follow The Show on Twitter @BrianandJill1 Follow Brian on Twitter @Bria...

BJS: TYLER NEEDS A FLUFFER

Spooky seconds on Halloween week! We address all those evil pumpkin thieves out there with a letter we found on the internet. We read a sexist memo pointed at female lawyer that will have you saying, " ummm, okay." We also find out that sex isn't as good a form of exercise as your husband is insisting. Plus, a run in between Brad Pitt and Mike Tyson that doesn't end as bitey as we thought.  Just when you thought things couldn't get more horrifying, Tyler has a new moustache! What's more nightmarish than a bad break up? A horrible break-up letter. We read the worst one we could find on the internet.  Finally, THE GAME! We have Stephen and Gary compete for the big candy bars….$1041 worth! List...

BJS: ICE GOES BUMP IN THE NIGHT

One of many spooky episodes this Hallo-week! Jill and Kathee talk about their Halloween party that had some ghoulishly good decorations and treats. There was even a scary run in with a demonic 8-year-old. Then, we find a list of the most hated halloween candies that are sure to make you the least popular spot in your neighborhood trick or treating circuit. Want to know what gender your baby will be? Jill has a few unconventional ways to find out if you'll need blue or pink baby clothes in a few months! Then, Brian tries to keep the show as scary as possible and finds a steroid story that defies nature. Todd Donoho keeps us updated with the NCAA and NFL and weighs in on the Chiefs and Broncos...

BJS: EAGLEHEARTED - JASON WOLINER AND ANDREW WEINBERG

We have special guests Jason Woliner and Andrew Weinberg from the TV show EAGLEHEART on Adult Swim in the studio today! Jill reads a beautiful fan letter from Andrea Louise's Facebook. Once we're done showing our gratitude, we talk about an interesting place to bury a loved one. Then, we give the best legal advice that the BJ crew knows how to offer. We explore a bunch of outdated laws that might just help you if you find yourself in a time machine. Our guests come into the studio and tell us all about working on their successful TV show. Brian geeks out over a little Chris Elliott trivia and the guys talk about what a pleasure he is to work with. Then, we invite them to play THE GAME alongs...

BJS: THE JESTER AND THE THRONE

The first of our two show day gets off to a painful start! Brian hurts his finger in the opening minutes, but just like a professional he works through the pain. We talk about letting a new partner in on some of your more embarrassing features. Then, we ask what was your most embarrassing moment at the job. You'll be surprised by some of the ones that come up on the show! Do you have a spare $250,000 lying around? Why not explore space? Brian talks about going where no one can hear you scream, either in joy or fear. Sal Cirrincione calls in to give us the rock report including a special preview of Boston's new single! Then, THE GAME! Cindy and Tracy engage in mental calisthenics to try for t...

BJS: STING RAYS ARE STUPID

Grab your whiskey and your guns, we start off today with a female redneck anthem! Brian expresses his disdain for country music. Swampy drops in and talks about his awful interactions with creatures of the sea. Brian can't get a certain sitcom song out of his head, despite Gretchen Wilson trying to remove it herself.   Then, we discover a model who is trying to switch genders for more work. Brian gets serious as we talk at length about the digital age's impact on children's self-esteem. Ashton Kutcher gives inspiration to America's youth and talks about the importance of intelligence.   Finally, THE GAME! John and Gabe try their best to get an extra $1038 in their pockets. Follow The Show on...

BJ SHOW 282- DOIN' THE CRAWL WITH ZANE LAMPREY

TITLE: DOIN' THE CRAWL WITH ZANE LAMPREY DESCRIPTION: Today our special guest is podcaster, TV show host and International Drinking Ambassador, Zane Lamprey in the studio! Brian talks about the possible influence he may have had on a famous jeanmaker ad. Jill finds a tear jerker of a video between a father and son in a moment of pride.  Then, we talk the most outrageous stage costumes worn by recording artists, one involving animal flesh. A new website/APP takes us back to the old times of paying a dowry for a fine lady. The sexism is only slightly better than what's happening in British schools. Zane drops in and talks about his podcast, TV shows, a brief foray into stand up and his kicksta...

BJS: MEAN GEESE AND TURKEY DICKS

Pull out your smart phones and try to remember what happened this weekend! Brian and Jill  do exactly that, while jill mourns the epic USC loss. We talk about creepy plastic surgery and about actresses who were told to alter themselves for bigger fame. We read a great celebrity tweet from Ricky Gervais and a beautiful letter from Anthony Hopkins to Heisenberg himself. Todd Donoho catches us up on college football and the NFL and we talk about more Thursday night games. What's news, Pussycat? Or should I say boobiecat? We find out about a new way to help cancer research that starts our aquatic libidos. Then, THE GAME! Jeremy and Bob take on the BJ Crew for a hope at $1036! One person nearly g...

BJS: BYOBJ

It's Friday everybody! Our theme song today is "I'm a Believer" by Giant and Brian has a special love for this song because he was there when they shot the video. We hear about a "Snuggle Hut" in Madison, Wisconsin, we do a pizza science experiment with Parker, and we find out what how the average American man measures up to the rest of the world.  Sal Cirrincione calls in to talk about what's going on in Rock News, including Macca don't need no respect and lost Zeppelin tapes. And then we play THE GAME with Brandon and Tom for 1,000 and etc. etc. dollars!Also! Don't forget to send us some youtube clips of you scaring people… just don't be too crazy guys!

BJS: BYOBJ

It's Friday everybody! Our theme song today is "I'm a Believer" by Giant and Brian has a special love for this song because he was there when they shot the video. We hear about a "Snuggle Hut" in Madison, Wisconsin, we do a pizza science experiment with Parker, and we find out what how the average American man measures up to the rest of the world.  Sal Cirrincione calls in to talk about what's going on in Rock News, including Macca don't need no respect and lost Zeppelin tapes. And then we play THE GAME with Brandon and Tom for 1,000 and etc. etc. dollars!Also! Don't forget to send us some youtube clips of you scaring people… just don't be too crazy guys!

BJS: YES? NO!

We have a special guest visit from Tonette and Dave on this episode! Blues Traveler rocks us in with "Hook." Jill commiserates about some dodgy flag football rules. Then, we break down the nominees for the Rock and Roll Hall of Fame. Brian and Jill discuss their favorite bands on the list and decide who should make it into the history books. We discuss the dumbest things people do while driving and fight our urges to text. Finally, THE GAME! A surprise caller and Sean Mullins rack their brains to take the whole $1033 cake. Follow The Show on Twitter @BrianandJill1 Follow Brian on Twitter @BrianWPhelps Follow Jill on Twitter @WhelanJill

BJS: THIS IS PERMANENT

Brian's back after a bout with the stomach virus. The day starts off with an awkward bathroom interaction that has us giggling from the get go. Then, we catch up on what happened this week in the NFL. We also break a guinness world record! We'd celebrate, but we can't be too loud. Jill talks her favorite scene from I Love Lucy while the gang shares their favorite sitcom moments. Then, we find out about some reverse gender inequality in the modeling world. Brian pulls a Freud and explores the inner ego before talking about the best way to foreplay. Finally, our special musical guest Eve to Adam has a great interview and plays their acoustic version of "Immortal." But lets not forget THE GAME!...

BJS PAST MOMENT: BACON & GLITTER WITH LISA LOEB

Theme song My Hero Foo Fighters. Singer songwriter Lisa Loeb is in the studio today to talk and play some of her music from her new album, "No Fairy Tale." Brian is feeling kinda crispy this morning. Probably because of the Super Bowl. And it's good to have our scientific theory confirmed since the Ravens won, and even though the dingo bingo didn't work out exactly as planned, we still want you to help out our pals at LabsAndFriends.org. Everybody support your local animal shelter... adopt a pet, volunteer, donate, whatever you can do. We will give you an update on Chance as soon as we hear anything. Since youtube is so wonderful, Jill and her mom decided to get into a Jill marathon last Fri...

BJS: MAKING OUT WITH AYAH MARAR

BJS: CHEESE LOUISE

It's Friday and just like Simon & Garfunkel we're "Feeling Groovy." Jill has some bad times in traffic and allows her inner anger to come out. Sal Cirrincione calls in with a very special edition of the Rock Report. In the middle of Times Square Sal awaits Paul McCartney for a surprise concert and we get a good listen to his first song!     Have you ever wondered what it would be like to eat dinner blind? Well, we found a restaurant that allows you to do just that. Granted, Jill points out that there could be a few set backs. Brian reads a new poll that highlights awful things that are currently more popular than congress. Spoiler: It's pretty much everything. Finally, THE GAME! Jay and Kevi...

BJS: DAVE STEWART'S WORKING VACATION

We have special guest Dave Stewart in the studio! He's a musician and was formerly in the Eurythmics and now has ventured into some incredible solo work. Brian talks about almost hitting on Jill in a 7-11. Then, Jill reads a hilarious text from a friend. If you're looking for a supernatural mate, we have a lead for you! Also, we get propositioned by Christian Mingle which leads us to revisit our version of the popular dating site. Finally we figure out who of the BJ staff could land a plane in an emergency. Finally, Dave Stewart has an incredible interview where he talks about music, philosophy and when he knew he had to change his ways. His new album "Lucky Numbers" is out now!   Follow The...

BJS: SKLARBROS

Another episode, another set of brothers! This time, we have the Sklar Brothers in the studio! Jill and Kathee go hunting for some halloween gear and we go through the funniest pictures from terrified haunted house patrons. We sneak a listen of Paul McCartney's new song "Queenie Eye." Then, we talk baseball since the Dodgers clinched a big win this week. In a special tweet reading, we talk about @joyceevansfox29 's inappropriate comments that went viral overnight. Speaking of intelligence, we explore the smartest breeds of dogs as well as a very tense round of golf at the Bell Air Country Club. Then, the Sklar Brothers talk about sports, their shows and how they were inspired by New York's a...

BJS: SUPPLEMENT D AND GLUTEN FREE: THE DOCTORS SEARS

Log off Web MD and tune in to Brian and Jill! We have doctors Jim and Bob Sears on the show! You can catch Jim on the TV show "The Doctors" on CBS. Brian and Jill both recover from their weekend hangovers. Jill had a great performance of "Somewhere Over the Rainbow" with the Big Band this weekend and Brian shows just how classy he is. Another week, another Miley Cyrus mishap. Jill explores Miley's Today Show appearance and clears the air of some stereotypes. Listener @schwansbob sent us a great video of an acapella cover of Somebody that I used to Know that gives us goosebumps. The Doctors play a special game with us in the studio that has us discovering body parts we didn't know we had. The...

BJS: CRUISING THE STRIP

The second episode in our two show day! Mayer Hawthorne's The Walk gets us grooving. We have friends of the show Swampy and Dan on the show! They talk Phineas and Ferb and get us excited for some upcoming Halloween episodes. We get the rock report from Sal Cirrincione. He fills us in on Paul McCartney's new album and weighs in on Ozzy's relationship with Taylor Swift. Then, we find out that Denmark has a great solution to rampant speeding that may just shift your gears. Listener Alfredo calls in and shares his military service stories with us which just so happen to include Marky Mark Wahlberg himself. Then, THE GAME! Jonas and Mike fire up their head-processors to try and win the $1027 priz...

BJS: PART ANGEL, PART BEEFCAKE

It's Thursday! Time to break out the stratocaster and rock along to Jimi Hendrix's Spanish Castle Magic! We start off by revealing the winner of the epic race between Tyler and Parker. The results may surprise you. One athletic man leads into another as we explore Arnold's illegitimate child as well as Frank Sinatra's secret son. We get a few fossilized bones ourselves talking about a new trend of dinosaur erotica. Plus, toys with human teeth? Only in Britain. Then, We have comedian Iliza Shlesinger in the studio with her beautiful dog Blanche. She talks about comedy, life and some delicious fair food. Along with a renaissance fair, there has to be some dirty doings. Make sure to catch her a...

BJS: DERBY DOLLS

We've all been a little hot for teacher every now and then. That's why we chose Van Halen's single to start the day off on The Brian and Jill show! Brian talks about his doctors appointment being much less painful than the government shutdown while Jill remembers her baby cheeks. Then, the showdown of the century begins. Tyler and Parker agree to duke it out in a foot race that will define a generation. There is much banter between the formerly athletic Tyler and the currently un-athletic Parker. The winner will be revealed in the next episode, so make sure to listen live! We were lucky enough to have a couple guests on the show! Listener Gillian came by for a visit bringing some British cha...

BJS: JUAN IN A MILLION

We've got a special episode for this beautiful Wednesday! Heart's "Magic Man" is the song of the day. Brian is a little worried about an upcoming physical and Jill tests the poo-pourri product for herself. Brian's Mom enters the 21st Century and starts sending text messages. Celebrity guest Joe Mantegna  drops by to talk about his Tri Valley Wounded Warriors Benefit Concert. You've seen Joe on Criminal Minds, Soap and almost in Xanadu. Brian and Joe commiserate about their Bears' crushing loss and talk delicious Chicago style pizza. Finally, THE GAME! Cleavage Kelly and Tracy battle for the $1024 prize. One of the gang has an incredible streak as well. Listen and find out whom! For all thing...

BJS: YOU'RE A CUNUNT

In this episode's theme song, The Steve Miller Band tells us to pull a Walter White and "Take the Money and Run." Jill thanks Dawn for sending some lovely flowers for Jill's birthday. Tyler and Parker give a quick review of the finale of Breaking Bad and admit to a little Jessie/Walt bromance of their own.  Brian and Jill find a product for stealthy bowel movements which comes with a surprisingly fresh benefit.  Speaking of bodily fluids, we share a news story about a really pissed off movie patron. Then, daylight savings comes and goes and the gang reflects on getting older. Todd Donoho catches us up with this week's NFL games, while Brian mourns the crushing defeat of his Bears.  FInally, ...

BJ SHOW 266- UNTITLED

In this very special episode, we have author/actress Sussanna Brisk in the studio! Make sure to pick up her book, "It'll be the Death of Me". We have Matt Atchity of Rotten Tomatoes talk to us about their new TV ratings page as well as what movies to check out this weekend. We learn about who wealthy women and men like to date. But if that's a little to sophisticated for you, we talk about Jack in the Box's incredibly diverse menu. Plus, a controversial new rule in high school football has us wondering if they're trying to dumb down the game. Then, "What's News?" A man gets buried with his Bentley and we talk about a street fight between some interestingly costumed people. Finally, THE GAME!...

BJ SHOW 265- WARTS AND ALL

TITLE: WARTS AND ALL DESCRIPTION: Oingo Boingo isn't just an onomatopoeia, it's our artist of the day! Their single Only A Lad brings us into this chapter of The Brian and Jill show. Jill gets flowers from faithful listener Dawn and is very grateful. Target proves to be Jill's mortal enemy when it comes to decor. Tyler from Swampy's party calls in to clear the air on his behavior and to have himself absolved in front of his wife, Lucy. We watch a great video on happiness and gratitude that brings tears to all of our eyes. Then, Sal Cirrincione calls in to tell us all about what's going on in the rock world. Then, THE GAME! Brandon the Geek finally gets through along with Lisa to try their ch...

BJS: POT DOGS, ARMOUR POT DOGS

Grab your tommy guns for this episode! Brian and Jill start off talking like a few two bit gangsters. Brian's nephew has a great Thanksgiving joke in the making involving Robin Thicke and a turkey. The gang talks about getting your pet high whether intentionally or accidentally. We cleanse the palate by watching an adorable video of a 4 year old's cover of "Tonight You Belong to Me."  Miley Cyrus makes her daily appearance in the news with her Rolling Stone cover which leads us into the proper way to nap for a good productive day. Next, we do a little improv with "What's My Affliction?" Finally, THE GAME! Corona Kelly and Jonas test their skills for the $1020 prize. Also, we give a shout out...

BJS: YOU DUCT TAPED YOUR -ITS?!

Cake's "You're Never There" is the song of the day! Speaking of delicious treats, Jill attends a PTA meeting with a surprisingly delicious snack. Brian talks about why tanning is attractive which leads us into alternative uses for duct tape. If you're planning on moving out of country, Brian and Jill give you some tips on cheap places to live around the world. The gang discusses when they lie for social convenience and a listener asks for advice handling her oafish husband. Then, we explore what actors were nearly cast for iconic roles in such classics as Back to the Future and The Godfather. Jill introduces us to some odd cocktails that will make your stomach turn. Later, we have an oddly p...

BJS: $113 WELL SPENT

In this episode, Judas Priest plays us on with "You've Got Another Thing Coming." Jill and Kathee talk about their wonderful time at the Back Bay Soiree as well as Kathee's failings at being the designated driver. Brian finally feels a break in the heat just in time for the Emmys! Amy Pohler and Tina Fey heckle Neil Patrick Harris and Merrit Weaver gives the acceptance speech for the ages. Todd Donoho calls in to give us the scoop on NFL week 3! The Bears are 3-0 which means Brian is a happy camper. Also, Todd explains why this NFL season is unlike any other with surprising team records.   Brian and Jill learn about Russian women taking a course in oral pleasure. The gang discusses their fir...

BJS: FRUIT LOOPS AND CURDLED MILK

We have a surprise for you in store for this episode. Bad Company's "Feel Like Makin' Love" puts us in the mood for some funny. Swampy covers for Brian while he goes to 7/11 to get hazelnut coffee. The gang talks about their old sports days and gives a little advice about eating Fruit Loops before jumping in the pool. We read a listener e-mail from Corey who asks a question about helping others before helping yourself. Brian and Jill give us a few tips on food replacements that can help shed the pounds without really noticing--spoiler: it involves lots of lettuce. Jill delves deep into the chasms of Miley Cyrus' psyche and draws a surprising conclusion about her twerk-filled public spectacle...

BJS: THOSE ARE AZALEAS ARRRGG

AHOY Mates! We have a special "talk like a pirate" day episode for ye that dare to listen! Brian and Jill tell us how to score a booty of free donuts from Krispy Kreme.  Then, we jump into which colleges have the most die-hard fan base. The gang talks about the signs that you're getting old while Jill wears a shirt that is older than most college graduates. It's also national singles week so we boost our confidence by reading a list of all the celebrities who haven't been married. Speaking of putting big things off, Brian finds out which of us are procrastinators. Some of us are waiting until next week to answer him.   No episode is complete without "What's News?" We find out an unorthodox w...

BJS: SCRAP METAL AND KITTENS

Another day, another episode here at the Brian and Jill Show! It's that special time of year when Apple releases a new iPhone and Brian hopes for his to resurrect itself in a ziplock bag of rice. Jill prepares to sing on Craig Shoemaker's podcast and Brian can't help but compliment her incredible talents. We read celebrity tweets which range from David Spade's views on car alarms to Christina Applegate's anticipation for the finale of Breaking Bad. After, we share a creative way to find out how smart your dog is without having them take the SAT. Things get sexy when we discuss a study about the parts of the body that turn people on. Unfortunately, we focus alot on the feet. Finally, we have ...

BJS: LITTLE YELLOW RIVER BAND

I hope you like karaoke, because the gang sings along with Little River Band's "Lonesome Loser" to kick us off. We move on to a great scene from Brian's favorite show, The West Wing where the president makes an urgent turkey-related call. After that, we read an e-mail from Joanne concerning possible infidelity...but mostly just whispering. Brian and Jill take turns sharing their favorite use of pop songs in movies. From Reservoir Dogs to The Breakfast Club, you're going to be so full of nostalgia that it hurts. We couldn't have the show without talking about the new Grand Theft Auto, which happens to take place in a city based on Los Angeles. Maybe you can drop by the studio digitally if you...

BJS: Untitled

Follow The Show on Twitter @BrianandJill1 Follow Brian on Twitter @BrianWPhelps Follow Jill on Twitter @WhelanJill

BJS: LOBSTER MAC

Today's song is Once in a Lifetime by Talking Heads. Listener Kelly from Corona is in studio with us and she brought us amazing lobster pasta with a special tray for Brian. It's so good, last episodes guest, Andre, stayed for lunch. We talk about how much you'd have to smoke to overdose on marijuana. Even the best couldn't smoke 20K or more joints. Pot talk of course leads to the King of Chronic, Willie Nelson, who we all still love. Then we talk about our favorite musical TV shows…hint – COPROCK is not one of them. There are already plus sized mannequins for women, so we discuss whether or not they should make male mannequins with beer guts. Cheaters apparently most often find their partner...

BJS: OUR ADVERSARY - ANDRE MISTIER

Follow The Show on Twitter @BrianandJill1 Follow Brian on Twitter @BrianWPhelps Follow Jill on Twitter @WhelanJill

BJS: MORNING WOULD

This episode we have a surprise drop-in from the always hilarious Swampy! He brought the gang some very nice scotch to loosen us up. Super fan Sean Mullins also stops by bearing some gifts of his own. Dexys Midnight Runners played us in with their hit (and only) single "Come On Eileen" We kick off the day with Morning Would! Brian and Jill put us through the hypothetical ringer as we choose between poop chocolates, parental love making and an 1,000 year life span. After, we discuss technological advances that have rendered Saturday morning cartoon binging completely obsolete. Then, in What's News, Brian professes his shameful love for Miracle Whip. We learn about a man who's had dozens of su...

BJS: HANDONLY

It's been a whole year since Brian and Jill started podcasting together and for this episode they pull out all the stops! We eased in with a "shredded" version of The Beach Boys' "I Get Around" and special Guest Phillip Shepard from Survivor calls in and tells us about his new book, "The Specialist" while letting us in on his first post-survivor meal. Jill started off the day in a chocolate way with a new shipment from Shari's Berries, the crack-cocaine of the chocolate fruit world. Brian cheats on his meticulous diet for a day and explores the allure of Applewood. Super-fan Sean Mullins calls in with a video of his son, Roman wishing the gang a Happy Podaversary. Of course, we had to balanc...

BJS: BE GOOD KELLYS

It's Brian and Jill's one year anniversary of the podcast and they're recovering from a crazy weekend. The Pretenders serenade us with Message of Love while the gang thanks everyone for coming out to Viva Cantina for the big band. Brian reveals his favorite drunk food of the mexican variety. Jill bonds with fellow parents over a hangover. Then, we dissect empanadas. Literally. Brian talks about his fascinations with boot camp reality shows as we discuss the effects it can have on the human psyche. We move on to some surprisingly popular terms men use for women, including a Game of Thrones reference you can't help but want to use on a daily basis. Eventually, man and woman find common ground ...

BJS: TOO DARN HOT

We still can't escape global warming for this one. Ella Fitzgerald started us off with "Too Darn Hot" while Brian and Jill offer a sincere thanks to Sean Roberts, who sent beautiful wine glasses to the studio. Despite Sean's enabling, there was no drinking because Jill had a post episode meeting. But, the lack of alcoholic lubrication didn't stop us from having a great time discussing our fantasies of quitting jobs in grand fashion. Matt Atchity calls in to talk about his love of Fast and the Furious while recapping his favorite worst movie ever. "What's News?" allowed us to celebrate the legalization of gay marriage while Brian fantasized about the emergence of  fried soup, an unusual fair ...

BJS: THE SELFIE SELFIE

The heat just won't stop in beautiful Burbank, CA. Buster Poindexter gives us the weather report with his hit single, "Hot, Hot, Hot." Then Brian and Jill recap their lovely lunch with Kathryn and Eric. Brian plunges 1,000 leagues into the internet and found a website where you can abuse a man with an eel. Before getting into some superstitious sports rituals in honor of the first NFL game of the year, we talk about Game Fly and Jill's son's enterprising nature. But no NFL season opener is complete without a little bet. Brian lays some money down on the Bengals/Bears  matchup and Jill works through the concept of point betting. Brian creates a new internet sensation that fuels our self-invol...

BJS: DEVIL WENT DOWN TO BURBANK

Special guest in studio today, The Devil. Well at least it feels that way. You know, cuz it's hot. So Charlie Daniels sings us in today with the classic tale The Devil Went Down To Georgia. Our REAL special guest in studio today is fabulous listener and auction winner Kathryn and her husband Eric. It's her birthday too!!!! After a quick catch up on the weather and Brian's unbelievable resistance to the heat, We talk about Jill's To Do List practice (or lack there of) and what makes other productive people productive. Like a To Do List. Before we get into teen heartthrobs, we discuss our great love for HuluPlus. We are truly addicted… yes, even as much as Shari's Berries! Go to HuluPlus.com /...

BJS: HOT IN BURBANK

Follow The Show on Twitter @BrianandJill1 Follow Brian on Twitter @BrianWPhelps Follow Jill on Twitter @WhelanJill

BJS: DEVIL'S TAINT

Today's song is Soul with a Capital S by Tower of Power. It's a dry thirsty Thursday, but we're still having fun. Listener Sharon calls in to chat about discovering Il Volo through us and how much she loved their show. We talk about a doctor's claim that women should have to pay more for health insurance. Then we have a funny story from a listener about advertisements on toilet paper. We get into embarrassing stories and go around the room sharing. We hit some good ones! There's a story about what kind of underwear to wear when working out. Listener Todd calls in with a suggestion for other ways to get listeners  in studio and finds out it's not as hard as he thinks! Matt Atchity from Rotten...

BJS BEST OF: BEWITCHED, BOTHERED & DON FRIESEN

Welcome to the day before Valentines day! A little later on we'll have comedian Don Friesen in studio but first,  in honor of Valentines Day countdown, we have Dan Hill's super sappy Sometimes When We Touch play is into the show today. And Brian hands in his Man-Card… again. Out the gate we go over some of the funniest celebrity tweets regarding the Papal retirement. Then onto some Valentines Day topics like buying your chick some lingerie , the best (saddest) Valentines gift ever given and how to decide if your mate is too expensive to keep around. Brian takes a call in the middle of the show, from a loved one.  Which is weird. Brian and Jill have come up with their picks for most romantic ...

BJS: FOODIE SAVANT

Today's song is The Way You Make Me Feel by the King of Pop, Michael Jackson, to celebrate his 55th birthday. Jill went to see Il Volo last night and tells us how fun the whole experience was, but she's not feeling the best this morning. Brian had a great idea when he was a kid that Burger King just picked up on. He was a child visionary! We talk about some of our other creations. Match.com has a survey of what music people listen to when getting ready for a date. Some are predictable and some are confusing… Then we hear a list of what clothing women find most attractive on men in bed. Jill was in The National Enquirer for Love Boat catch up and the show got a plug! Sal Cirrincione calls in ...

BJS: THE SHOWER SINGER

Today's song is Respect by the great Otis Redding and we start off sending much respect to Craig Shoemaker and our apologies for having to cancel our appearance on his show today.  Jill's unmoveable appointment thwarted our plans.. but we'll be on in a couple of weeks. Lucky us, Swampy drops by for a visit and we share idiot stories. SIRI has favorite sports teams….who knew phones root for the underdog? In related news, Apple started offering an iPhone buyback program, but it doesn't cover waterlogged phones… sorry Kathee… and Swampy. There's a list of things that cause headaches and we go through whether or not they impact ours. We also chat about research that shows teens' favorite music m...

BJS: I SPEAK HAM

Feeling groovy today, so our song is Shining Star by Earth Wind and Fire. For catch up, Jill tells us about about her VERY helpful handyman and her son's first day of school. Brian shares tales of bed head, the selection at 7ELEVEN and running out of gas. We get into a bit of reunion talk and discuss our old crushes… and cold buses. We listen to Paul Stanley singing the national anthem and it's actually pretty great. Then we chat more about the response to Miley's VMA performance and hear a response from Robin Thicke's mother. We then welcome our new sponsor HuluPlus ! We love it so much that Brian can't stop binge viewing episodes of The Rifleman and Jill keeps watching Downton from her pho...

BJS: SARI THERE ARE NO PYRAMIDS IN INDIA

Today's song is Black or White by Michael Jackson. But Brian says it sounds a little bit like another song we all know. We started a bit late today because Jill's getting ready for school season. Brian considers himself off the hook on painting because he off handedly suggested a great color choice. Listener Kiana joins us in studio. She brought a cold pizza that everyone loved. We talk about the MTV VMAs and Miley's grind and grab. We try to look at it from both sides, but Jill still thinks it was too much. There's a list of types of flirts and we talk about which one we all fall into. Bill Klein, star of TLC's "Little Couple" calls in to chat with us! He tells us the great story of how he ...

BJS: REALLY THIRSTY THURSDAY

Today's song is Everybody's Talking. We play multiple versions and jam to some other tunes to really get our Thirsty Thursday rolling! Marvin Gaye's family is involved in a legal battle with Robin Thicke about his song sounding too close to Mr. Gaye's classic. We discuss sound alikes and their legitimacy. There are some studies on metabolism boosting tips including morning coffee, working out before breakfast, bread at dinner, and after dinner walks. In related news, a woman bought and consumed a tapeworm to lose some weight. Then we get a call from Robert, wife of our favorite waitress, calls in to ask for wine suggestions and hear stories of Brian messing with his wife's coworkers. We talk...

BJS: EVERYTHING'S BETTER WITH A DICKINSON - FRANGELA

Today's song is I'm Alright by Kenny Loggins.. thanks to listener Heather's suggestion! For catch up, Brian has a mouth full of hot omelette while a waitress presents an offer for Jill's son. Jill gives us some Rhoda Morgenstern (The Mary Tyler Moore Show) trivia. Then Sal Cirrincione joins us for the rock report. He tells us about cloning John Lennon, Kid Rock's record, and Nirvana's pencil contract. Brian shares his theories on why women go to the bathroom together, then Frangela joins us in studio! They share how they came together in a way similar to B&J. We chat with them about planning a friend's wedding, dragging friends across the country, and their hilarious show "Idiot of the Week"...

BJS: EP 1240 Placeholder

Today's song is Let's Dance by David Bowie.. so we do.  For catch up, Jill tells us about Kelly Clarkson's great episode of the show Who Do You Think You Are on TLC, and we make note of Tyler being all dressed up for a date with the law. We read some listener messages and address some seeming hypocrisies, then we play a song that's a coincidental listener's terrible guilty pleasure. We have a story about how having a toddler is similar to life in prison. We have a survey of college kids and their strange rules of sex, which leads to talk of our own rules for hook ups. Comedian and Podcaster Jimmy Pardo joins us in studio! After Jimmy harrases Brian about his misstep with Greg Berhendt, we ta...

BJS: SHAVING A PIECE OFF

Today's song is Last Plane Out by one of Brian's favorite bands that  tells us is no longer around, Toy Matinee. We're joined in studio by giftless listener Steve and his ZZ Top uncle Don. Jill has a traffic battle story where she may have accidentally flirted with her enemy and Brian shares a golf cussing story. Jill's neighbor's ceremony got in the way and Brian talks about how fun it would be to box a rabbi. We talk about breaking it off with nice guys and run a scenario as an example. Then we get into spit talk and we try to figure out whether it's socially acceptable or even legal... and Tyler shares a story of using it for self-defense. Jill has a cool story about a $3 million, nine-st...

BJS: ED FUDGESICLE

Today's song was chosen by the lovely Cleavage Kelly, Alan Parson's project hit, Where So We Go From Here?" Evidently it's not to Jill's house to paint. Kathee's kid was sick and left poor Jill on her own to paint... and Brian didn't make it either. But BJ did make it for big band music at Viva Fresh with a boatload of friends and family members on Friday. Great seeing Swampy and Dr Jim there, and we're doing it again this coming week! Before we get to deep into the show, we have to talk about our EMBARRASSING CLOTHING ITEMS that we all wore today. Good thing we all brought alternate outfits for public viewing. Oh, and Bob ate Kathee's licked brownie. The Judy Gold Show was awesome, as say J...

BJS: SWEET PARANOIA

Today's song is Dire Straits' "Sultans of Swing" and Brian has a great story about meeting their singer/songwriter Mark Knopfler. The room remains full of guests and we're still partying! Wine and brownies are aplenty and Kathee's claiming them with saliva. We have a list of the most valuable football franchises and some surprises, but most aren't. We have a list about road rage drivers by car make and color, then we talk about Jill's driving habits and the one place that she is confrontational. Matt Achity calls to defend BMW drivers and give the movie report. He tells us about forgetting Oprah is Oprah in Lee Daniel's The Butler, not being able to forget Kelso playing Steve Jobs, and the p...

BJS: THIS STINGKS

Today's song is Roll with the Changes by REO Speedwagon and we have a whole bunch of guests in studio today for our first PARTY THURSDAY! We open with talk about memes and how exactly to say the word. Then Brian and Jill talk about the difference between nervousness singing and playing drums. Jill explains what she calls a "stunt sleeper" and then tells us about finding a haunted couch on Craigslist. Brian reads us a text conversation with Dr. Sears from The Doctors about hanging out at Viva Fresh for music on Friday. We talk about "fat talk" and why women can't accept compliments. Then we discuss the closest thing that men have. To round it out, we read a listener e-mail about a husband gai...

BJS: OPRAH PAINTS, BRIAN DOESN'T

Today's song is Eat the Rich by Aerosmith. We talk about the bit that only Tyler remembered and we're going to make it happen Monday when we all bring embarrassing clothing. We talk about a new survey about the economy impacting wedding attendance, which leads us into talking about Jill's house painting again and why bridesmaid dresses are terrible. Then Brian talks about missing Jill's wedding reception and Jill talks about christening ships. The Love Boat set sail for the final time and there were some issues! Jill tells us a scary story about a hydrogen explosion on set. Halle Berry and Jennifer Garner are mounting a campaign for stricter harassment laws for paparazzi. Then Brian has a se...

BJS: JOLLY TUESDAY

Today's song is Rappers Delight by The Sugar Hill Gang. Jill's still feeling sore from painting and considers a painting party. Brian tells stories about learning home maintenance tips through mistakes and how he met a Bentley this weekend. We recap an in office fight about the definition of the word "jolly." We have a listener e-mail about letting kids free outside. Discussion about why parents are more cautious followed, plus some great Brian Regan material. Then we get into talking about tactics for childhood games. What's News? We chat about financial expectations of men and women. There's a new coffee that allegedly helps drinkers lose weight, and we play THE GAME with Jeremy from Vanco...

BJS: WE ARE FARMERS...

Today we're gonna Party All The Time with our buddy Eddie Murphy and Rick James... and Rick James' hair.  We are joined in studio by listener Tracy, his wife Kim and Michelle and Julie representing the Southern California Hospice Foundation. They brought us a great spread of wine and cheese and to talk about their fundraising event in September (see below for links) ! For catch up, Jill talks about an industry seminar she attended this weekend... we try to stay awake while she's talking.  Brian found a new cantina to listen to some live music. Had the band showed up.. it would have been perfect. We play and comment on a video from a very enthusiastic Mean Girls superfan reciting the entire m...

BJS: DID YOU PUSH ALL THE NUMBERS?

Today's song is I've Been Everywhere by the great Johnny Cash! Matt Achity calls in! We talk about how terrible the Smurfs 2 is, how mediocre Planes is, and how the critics killed The Lone Ranger. And then we cure hiccups... you're welcome! Listener Gabe visited us a couple of days ago and posed a theory about Texans. We call a few places in Texas to give it a try! Brian has some problems with the phone board, but we eventually get through! Hospitality apparently isn't big in Texas hotels, but Kathee's sister kind of proved the theory. What's News? Brian has a story about the man with the world's heaviest scrotum. Jill tells us about a study that says drinkers draw blood drinkers. Apparently...

BJS: I'VE GOT THE SKORTS!

Today's song is D*ck in a Box by The Lonely Island and Justin Timberlake because today we're talking about our favorite SNL sketches! No one followed through on Short Shorts Day... :( So Brian declares that on Monday, the whole gang has to wear an article of clothing they are embarrassed by. Daft Punk cancelled on The Colbert Report. Not one to be hung out to dry, Mr. Colbert had his own fun by making a music video filled with celebrities. There's a report about fathers causing sibling rivalries. We talk about picking a kid that is more loved. Dancing with the Stars is coming back. Paula Deen was asked and Jill wasn't! So unfair. We get into our favorite SNL sketches! There's Jeopardy, a Bas...

BJS: BUNPOWDER & LEAD

Today's song is Blurred Lines by Robin Thicke. That's Robin, not Alan, but the video may cause Growing Pains! Listener Gabe and his friend Mike join us in studio. Brian overheard them discussing running across the freeway so we figure out what that means. There are tons of lists about what attracts us to partners, but we discuss what draws us to people as friends. It seems to be about respect, responsibility, and honesty. We read a listener e-mail about trying to recover naked pics from an ex. Kiss is making an "official" movie that is only as self-congratulatory as everything else they've ever done. Jill talks about country music, which somehow leads to Brian declaring this Thursday Short-S...

BJS: NEW HAMPSHIRE: WE'RE BIGGER THAN WE LOOK

The theme song today is I Bet You Look Good on the Dancefloor by Arctic Monkeys and Amber picked it.  And we have listeners Sean and his wife Sally visiting us again... and Brian let them bring pizza... you know for everybody else except him... right. We read an AMAZING letter from a fan, we get caught up on what's happening on Dog TV, and Brian's pretty sure Daft Punk is singing about Mexican Food. We hear what states boasts the biggest units (and the smallest) Tyler is not happy with the results.And we talk about flying first class with Brian Regan. EXCLUSIVE: Brian and Jill happened upon an amazing theater group and we release some audio from this spunky crew of actors from the East Fulle...

BJS: NEW HAMPSHIRE: WE'RE BIGGER THAN WE LOOK

The theme song today is I Bet You Look Good on the Dancefloor by Arctic Monkeys and Amber picked it.  And we have listeners Sean and his wife Sally visiting us again... and Brian let them bring pizza... you know for everybody else except him... right. We read an AMAZING letter from a fan, we get caught up on what's happening on Dog TV, and Brian's pretty sure Daft Punk is singing about Mexican Food. We hear what states boasts the biggest units (and the smallest) Tyler is not happy with the results.And we talk about flying first class with Brian Regan. EXCLUSIVE: Brian and Jill happened upon an amazing theater group and we release some audio from this spunky crew of actors from the East Fulle...