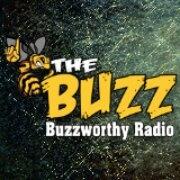 Emmy-Nominated Composer JAMES LEVINE

Emmy-nominated music composer James Levine's work can be heard in two popular shows, "Glee" and "American Horror Story." Levine has a long standing history with creator Ryan Murphy, and has also collaborated with him on the FX series, "Nip/Tuck." The composer spoke with us about learning the news of his Emmy nomination: "I was very excited. My wife was so nervous, as it was super early here. She said, 'What is going on? Why are you so excited this early morning?' I told her, 'I got nominated for an Emmy!' I'm pretty thrilled, and my son has a pet gecko that started molting today. It's a very exciting day around the house. *laughs*" As previously mentioned, Levine first began working with Mur...

Marlene Forte of TNT's "DALLAS"

Marlene Forte stars as Carmen Ramos on the TNT series, "DALLAS." The show, which is a reboot of the CBS drama of the same name, will air the second half of the third season later this summer, and will feature a story that will heavily focus on the Ramos family. Forte's character, Carmen, is the mother of Elena Ramos, played by Jordana Brewster. The beginning of the season saw Elena working with Cliff Barnes (Ken Kercheval) to take down the Ewing family. We spoke with Marlene about possible teasers coming up during the second half of the season: "I can say that you will see a lot more of Carmen, as well as the Ramos' in general. There is so much scandal and revenge coming your way. It's so ma...

Yasmine Al Massri of NBC's "Crossbones"

Yasmine Al Massri has garnered international success after starring in her first film, "Caramel," back in 2007. The Lebanese film received such accolades as being nominated in the 80th Academy Awards, and winning awards at the Abu Dhabi Film Festival. Al Massri can be currently seen in the new NBC series, "Crossbones," making this her first American role known to date. Al Massri plays the character of Selima El Sharad, Blackbeard's (John Malkovich) right-hand woman, who is smart, cunning, and will do anything, including torturing a man, to protect Blackbeard. We spoke with Al Massri about Selima and her relationship to Blackbeard, and is there a possible love connection there: "Selima is wil...

Brian Beacock and Jillian Clare

If you think trying to get an acting job in Hollywood is hard while being alive, is it any easier when you're dead? So far, for Tate and Alex, it's proven to be difficult. Brian Beacock and Jillian Clare star in the new web series, "Acting Dead." The "zomedy" features two actors trying to make it in Hollywood in the afterlife. Don't worry, kids. You don't need to worry about the zombie apocalypse taking place on this show. After filming ten episodes over a two-week period, "Acting Dead" not only provides the fun and snark, but also provides some familiar faces soap fans may recognize. Among the guest list that has dropped by the series include Sean Kanan, Patrika Darbo, Eric Martsolf, and Ca...

Daytime Emmy Noms w/ Michael Goldberg

The BUZZ sits down with We Love Soaps' contributor, Michael Goldberg, to chat about the Daytime Emmy Award nominations that were announced on May 1st. Who were the most deserving? Who got snubbed? Who do we think will win? We get down to that, plus our thoughts on what is currently going on the soaps of today. Favorite storylines. Things we are not too crazy about. Recent cast shake-ups. All of this and more will be discussed in the latest Buzzcast! To follow Michael Goldberg on Twitter: @DAMIKEYGOLDBERG and We Love Soaps: @WeLoveSoapsTV.

Guy Wilson of NBC's "Days of our Lives"

For the past year, Will Horton has certainly had his fair share of ups and downs. From juggling fatherhood, dealing with the town sociopath, and starting married life, you would think it would take its town on the Salem resident. Guy Wilson currently portrays the role of Will after previous actor, Chandler Massey, left the soap. The actor spoke about stepping up to the plate to play this popular character on NBC's "Days of our Lives": "I would say that there was some, as you say, concern, and I never really felt concerned personally against me or my ability. The character of Will Horton is important to so many people, and I think there was a lot of concern for the integrity of the storyline ...

Ari Graynor of CBS' "Bad Teacher"

Ari Graynor stars in the new CBS sitcom, "Bad Teacher." While the show is loosely based off of the movie by the same name, it takes on a whole new entity in itself. Along with Graynor, rounding out the cast in the series are Sara Gilbert, Ryan Hansen, Kristin Davis, and David Alan Grier. Graynor plays the role of Meredith Davis, your not-so-typical gold-digging 'ho who just got kicked to the curb by her husband, left with nothing after the divorce, and scammed her way into teaching to meet the students' rich fathers. In spite of that, deep down, she has a heart. Graynor spoke about what makes Meredith so unique: "It's funny, because Meredith doesn't want to be seen as a good person. However,...

Jason Beghe of "Chicago P.D."

Jason Beghe stars as Sgt. Hank Voight on the NBC show, "Chicago P.D." Voight will seek justice in the town of Chicago by any means necessary. If it results in bending or breaking the rules, Voight will do it for his city. No matter how tough Voight is, he does have his team's back. Voight and his crew work together for the second part of the special crossover event to find out who was responsible for the explosion in Chicago, while also dealing with the aftermath. "The clock is ticking, because there is a good chance that another bomb is going to go off. It adds to the pressure and excitement. It's a damn, damn, DAMN good episode tonight. One of the things I am most proud of is that I really...

Michael Brandt & Derek Haas

Michael Brandt and Derek Haas are the creators and executive producers of "Chicago Fire" and "Chicago P.D." The two decided to bring the shows together for a special two-part crossover event. Beginning with "Fire," an explosion rocks the town, and then on "P.D.," the team work together to find out who was responsible. Brandt and Haas spoke about how the crossover episodes came into effect: "We're thrilled. It was a chance for us to do a story that spans both shows, which we haven't done yet. It starts with 'Chicago Fire' where there is a bombing incident at a local hospital. The first responders have to kick into high gear, and one of their own is missing in the incident. It was one of the b...

Jessica St. Clair of "Playing House"

Jessica St. Clair stars as Emma Crawford in the new USA comedy, "Playing House." Emma returns to her former hometown to help her childhood friend, Maggie (Lennon Parham), through her pregnancy. Returning home to face everything she once left, including her former high-school sweetheart (Keegan-Michael Key) and estranged mother (Jane Kaczmarek), just what can she possibly endure? We spoke with St. Clair about the character of Emma and how her life will change coming back home: "My character lives in China. She's a high-powered businesswoman. She heads to her hometown for her best friend's baby shower. We then discover that the friend's husband is doing some not so nice things online with a ve...

Cast of "Eastsiders The Series"

Indie Series Award winner for Best Ensemble in a drama series, "Eastsiders," has announced plans to return for a season two, with the fans' help. Kit Williamson, the creator and one of the show's stars, has taken to Kickstarter once again. He, along with Van Hansis (ex-Luke, 'As The World Turns'), star as Cal and Thom, a gay couple who try to keep their relationship together even though infidelity and secrets tend to get in the way. John Halbach and Matthew McKelligon also stopped by the podcast, and portray the characters of Ian and Jeremy. In addition to "Eastsiders," Halbach stars in the new web series, "Wallflowers." The show delves with a support group who have trouble getting dates. Wi...

Melody Thomas Scott of YOUNG & RESTLESS

For 35 years, Melody Thomas Scott has been entertaining audiences for her portrayal of Nikki Reed Newman on the CBS Daytime soap, "The Young and the Restless." While she may have been married to many men, her heart will always lie with Victor Newman. The character of Nikki has dealt with so much over the years, including being in a cult, becoming a stripper, alcoholism, addicted to pain killers, and now dealing with the fact she has a son no one knew about except her and Kay Chancellor. Thomas Scott spoke with us about the addition of Ray Wise coming to the show as Ian Ward, the former cult leader, and revisiting the storyline with bringing Dylan to the mix: "When you have an actor who can p...

Actor ROGER BART

Roger Bart is an accomplished film, television and theater actor, first appearing on Broadway in "Big River" as Tom Sawyer. He would later win a Tony Award for his portrayal in the live adaption, "You're a Good Man, Charlie Brown." He has appeared in such films as "The Stepford Wives," "American Gangster," and "Harold & Kumar Escape From Guantanamo Bay." He is known to most television audiences for his role as George Williams, the pharmacist who killed for love on the former ABC series, "Desperate Housewives." Bart recurs in the current ABC series, "Revenge," as Mason Treadwell. Throughout the course of seasons one and two, Mason tries manages to re-insert himself back in the Hamptons. Emily...

Musician and Composer TYLER TRABAND

Tyler Traband is an award winning musician, composer, and singer/songwriter. Most of his work can be heard in television commercials, and currently in the IMAX film, "Chasing Ghost Particle: From the South Pole to the Edge of the Universe." Traband has written and worked for top notch brands across the country including: Citgo, Coca-Cola, Kohler, MTV, plus much more. Traband has released his sixth album, entitled, "Love Songs Hate Songs." It consists of 14 tracks, and is described of having the elements of live recordings of Stevie Wonder, Sting and Peter Gabriel. Nominated for 17 Wisconsin Area Music Industry Awards, he received his ninth nomination for best keyboardist in the state in 2013...

"HOT AS HELL" Podcast-PALOOZA

In just several days, some of the best independent entertainment on the web will come together to celebrate in Los Angeles for the 5th Annual Indie Series Awards. Recently, we spoke with a few folks who are involved with their own Indie projects on the web. We were joined by Julie Smith, Steve Silverman, Luis Bastamante, and Ginger Parker. Smith is one of the writers of the nominated series, "Fumbling Thru the Pieces." The show, which is set to come back for a third season, follows the life of Jesse, who seeks solace at her sister's home in Burbank. The only thing is, it seems Jesse got a lot more than what she bargained for. Silverman is the creator of both "The INN" and "Pretty: The Series...

Max Thieriot of A&E's "Bates Motel"

Max Thieriot stars as Dylan Massett on the A&E original series, "Bates Motel." The character of Dylan shows up on Norma Bates doorstep in season one, with nowhere else to go, and viewers slowly began to see the complexity of his relationship with his mother, and the animosity he felt to his brother, Norman. Thieriot gave us some insight as to why he feels Norma and Dylan are alike in more ways than you'd think, and they they do love each other: "For me, the relationship is a major roller coaster ride. It's constantly going through these ups and downs. When they finally hit a stride where they seem to be getting along, one of them has to purposely say or do something to make it worse. They al...

Actor JONATHAN SILVERMAN

Actor Jonathan Silverman is known to many television and movie audiences for his work in such films as "Weekend at Bernie's," "Death Becomes Her," and shows as TNT's "Monday Mornings." Silverman can be seen next on an episode of the NBC series, "Law & Order: Special Victims Unit," as a stand-up comedian named Josh Galloway. In the episode entitled, "Comic Perversion," Josh's recent set on stage leads to two of his fans raping a woman. We spoke with Silverman about the character: "A lot of this comic's material is...vulgar. It crosses the line of not only good taste, but it's very offensive. His fanbase thinks he's hysterical and are young, impressionable college students. In this episode, Jo...

"A Reason" Director Dominique Schilling

Dominique Schilling is a filmmaker and director, whose work has been seen at numerous film festivals around the world. Her latest film, "A Reason," just finished in post-production. It stars Marion Ross, who many fans remember as Mrs. Cunningham from "Happy Days," and tells the story about a family who is brought together by unfortunate circumstances: "'A Reason' is about a dysfunctional family that gathers together at their Aunt Irene's house over the weekend. Aunt Irene is dying of cancer, and everyone wants to inherit her estate. The characters include Nathan and Serena, who are half-siblings, their half-brother, Chris, and his wife, as well as the long lost niece who was banned from the ...

Parry Shen of ABC's "General Hospital"

Parry Shen is known to many audiences from his role in the film, "Better Luck Tomorrow." It would be his role in that film that would shoot him to fame. However, it's Shen's portrayal of the cocky, smarmy doctor, Brad Cooper, on ABC Daytime's "General Hospital," that has proven his popularity with television audiences. "I always saw a potential for Brad when I was reading these lines. There could be some humor in the snarkiness. I did this a couple of times, and it seemed to work. Whenever I would get a script, I would try to find the funny, but not be too outrageous. The first one that really hit was really early on. It was a scene with Bradford Anderson (ex-Spinelli), where he asked me, 'H...

Michael Caruso of "DeVanity"

Michael Caruso, a man of many talents in the online world, stars as Jason DeVanity in the hit online web series, "DeVanity." He also is the creator, writer, and executive producer of the series. This past Wednesday, We Love Soaps TV aired a special episode highlighting the nominees of the 5th Annual Indie Series Awards, with "DeVanity" being honored with a total of 7 nominations, including one for "Best Web Series." The show's fourth and final season premieres this Thursday, February 13, and we were excited to finally have on Caruso at THE BUZZ to chat with us about the creation of "DeVanity." "I've always been a fan of the super-soaps of the 1980s. My grandmother lived for 'Falcon Crest.' T...

Harry Lennix of NBC's "The Blacklist"

Harry Lennix stars as Harold Cooper on the NBC hit series, "The Blacklist." The show stars James Spader as Raymond "Red" Reddington, an ex-government agent who is the FBI's most wanted fugitive, and now working with them to bring down a terrorist that was presumed dead. The show has proven successful that NBC already issued a season two renewal. We spoke with Lennix regarding the fact NBC is standing behind the series: "It's a load off, I can tell you. (laughs) In this business, there is no such thing as job security. You never know how these things go. The fact that NBC expressed confidence in the show means a lot to us. I know professionally, it means the world, and personally, it means a ...

Buzzcast Flashback: GH's Maurice Benard

Our flashback podcast this week features Maurice Benard of ABC Daytime's "General Hospital." The actor has been a part of the cast since 1993, and celebrated several milestones: his 50th birthday, the show's 50th anniversary, as well as Benard's 20th anniversary at "GH." Benard weighed in on how the character of Sonny has changed since Ron Carlivati and Frank Valentini took the helm in 2012: "The quality of what I'm doing and the way Sonny is balanced now, I like him as a person. I see that he is supporting his girl, he loves her to death, and it's not like it's something he has been doing for two days. It's been constant of him being the supportive boyfriend. He still kicks butt, but now th...

Matt Iseman of "American Ninja Warrior"

Matt Iseman hosts the extreme obstacle course competition show, "American Ninja Warrior." NBC is airing a two hour special of the show, "USA vs Japan," where 5 of its toughest competitors from each country will battle head to head. Iseman mentioned that fans will expect some of the usual challenges in tonight's special, including others: "You will be seeing some of the classics. You'll see the 'Jumping Spider,' where competitors have to leap off of a trampoline between two parallel walls with no floor, lock themselves in with their hand and feet, and propel themselves forward and up. We'll also see the 'Ultimate Cliffhanger.' This is where people are climbing along with just using a 1/4" of ...

Buzzcast FLASHBACK: Melody Thomas Scott

Our Buzzcast Flashback shows continue with this interview that took place in March 2013. Melody Thomas Scott, who plays Nikki Reed Newman on CBS Daytime's "The Young and the Restless," stopped by the podcast to speak about the show's 40th anniversary, Nikki's third marriage to Victor, and her character diagnosed with MS. Fun fact for "Y&R" fans out there: this year in 2014, Melody will celebrate 35 years of playing the role of Nikki on the #1 daytime soap. You can follow Melody Thomas Scott on Twitter: @MelodyThomasSco and watch "Y&R" weekdays on CBS Daytime and weeknights on TVGN.

ICARUS DOWN Actress Tedi Nicoletos

Tedi Nicoletos is an actress and producer who brings her own unique flair to everything that she does. The actress also used her producing talents in the short film, "Icarus Down," which premiered at the Chelsea Film Festival several weeks ago. Nicoletos plays Captain Althenia in the film, which takes place in the future. She described the premise of the film as well as her character: "Earth is not really an option anymore, and humans are actually in search for a new way of life. The whole short film is about a military vessel that's escorting a stranger with this case. We don't know what is in this case, and it is very mysterious. All of a sudden, the vessel is forced to crash on an alien p...

Kristina Wagner of GENERAL HOSPITAL

Kristina Wagner has been playing the role of Felicia on ABC Daytime's "General Hospital" off and on since 1984. Coming into the Port Charles in disguise, Felicia certainly had her fare share of moments. From the many adventures with Frisco Jones, to finally marrying Mac Scorpio after numerous attempts, it is hard to try to pinpoint what has been the actress' favorite moment during her 29 years on the soap: "I think just having the longevity of this part...I mean, we are talking about 25 years, and having those stories and seeing the character grow up as a young woman...and I gave birth on the show when I was really pregnant. So, a lot of my life mirrored what was going on at the show, and it...

Buzzcast Flashback: JORDANA BREWSTER

In this edition of the Buzzcast Flashback, which originally aired on July 25, 2012, we spoke with "DALLAS" star, Jordana Brewster. The actress, who plays Elena Ramos, also is known for the "Fast and Furious" movie franchise. Brewster was the first non-original cast member to be cast in the reboot of the CBS series, which ran from 1978-1991. We follow the lives of the younger generation of the Ewing clan, but still get a taste of original characters such as Bobby Ewing, Sue Ellen Ewing, and J.R. Ewing. The actress told us about first watching the original run of the series: "I knew all about 'Dallas,' but I never got to watch the episodes. I started watching it right after I got the role, and...

Music Composer GEOFF ZANELLI

Geoff Zanelli is an award-winning composer whose recent work was heard in the National Geographic Channel movie, "Killing Kennedy." The movie starred Rob Lowe and Ginnifer Goodwin, and tied in to the 50th anniversary of the assassination of John F. Kennedy. Zanelli brings forth a score that shows the contrast with all of Kennedy's relationships during his time in office, following the traumatic events leading to his death. We spoke with Geoff on how he was able to bring those scores to life: "It's such a huge event in American history. When they called me to do the project, I already knew about the size, scope, and grandness of the assassination. What surprised me about the movie when I watc...

Derek Haas of NBC's "Chicago Fire"

Derek Haas serves at the co-creator and executive producer of NBC's "Chicago Fire." The show centers around the lives of firefighters in Chicago Firehouse 51. Tonight's episode, entitled, "Joyriding," encounters one of their own helping in a dire situation. Haas gave us some insight as what viewers will be able to expect from this very intense episode surrounding Lt. Kelly Severide (Taylor Kinney): "Severide is out jogging in the morning, and he doesn't have his keys or cell phone. He comes across a boy who has been injured in a collapsed backhoe loader inside, and has an arterial bleed. The episode is all about Severide trying to keep this boy alive long enough to hold out for someone, anyo...

Victoria Smurfit of NBC's "DRACULA"

Victoria Smurfit plays the role of Lady Jayne Wetheby on NBC's new drama, "Dracula." While the character of Lady Jayne may not appear in the book, Smurfit was able to make the character her own. The show is set in the 19th century, late 1800s, and it has a very regal look to it. The style, the glamour of the men and women set this apart. We got to speak with Smurfit about the specific characteristics that make up Lady Jayne: "Lady Jayne has so many secrets as Dracula/Grayson has. She is one-part society queen, heralded as the lady who always gets what she wants. Meanwhile, she works everyday at the office, which is the Order of the Dragon. Some of the people of the Order think she just works...

Eric Martsolf & Galen Gering/Chrishell S

NBC Daytime's Emmy Award winning drama, "Days of our Lives," will be celebrating its 48th Anniversary on November 8, 2013, and this weekend marks the return of the "Day of DAYS" event at Universal Citywalk in California. We got the chance to speak with some of the actors to celebrate the occasion in a special two-part "DAYS" extravaganza. Chrishell Stause and Galen Gering, who play Jordan and Rafe, joined us for probably one of the most comical interviews we ever had with the two. While Rafe still may not remember certain details about his past, Jordan has certainly been by his side, much to Kate's (Lauren Koslow) chagrin. One thing is for certain..in the soap world, there is bound to be som...

Ari Zucker, Lauren Koslow & Kate Mansi

NBC Daytime's Emmy Award winning drama, "Days of our Lives," will be celebrating its 48th Anniversary on November 8, 2013, and this weekend marks the return of the "Day of DAYS" event at Universal Citywalk in California. We got the chance to speak with some of the actors to celebrate the occasion in a special two-part "DAYS" extravaganza. Arianne Zucker has played the role of Nicole Walker since 1998. Nicole definitely is a complex character with a checkered past, and fans love to hate Nicole after all this time. Zucker told us why she feels Nicole is still popular after all this time: "I think it's really a team effort. Also, this character has maintained her reasons behind a majority of th...

Olivia Henken of NBC's "THE VOICE"

Olivia Henken, a native from Kentucky, is taking "The Voice" by storm. After winning the battle in Part 1 of the "Voice Knockouts," the artist is now advancing to the live rounds. While the artist is no stranger to singing competitions, Henken spoke with us about how being on "The Voice" stands above the rest: "With Christina (Aguilera) being the artist that she is, she is able to ad-lib and do all these crazy runs. Working with her is like bringing all of that to the country world. It's setting me apart from everyone else, and she is helping me be my own artist and not some cookie cutter karaoke singer type. She is definitely bringing me out of my comfort zone, and I'm so thankful. I wanted...

Brandon Chase of NBC's "THE VOICE"

Brandon Chase hails from Texas, and is an inspiration to many. He managed to turn tragedy into triumph as he made his way to "The Voice," and is now competing as part of TEAM BLAKE. As he is about to make his way to the "Voice Knockout" phase of the series, the artist talked about choosing the song, "Wanted" by Hunter Hayes, for his blind audition: "I think it is just a great song. The lyrics are incredible, it fits my tone, and it sends a message that I wanted to come out of the gate with. There's a lot of people out there that don't feel very wanted. I think people need to hear that there is someone out there that thinks you're beautiful, worth something, and precious. That is what I wante...

L.A. Rock Band NEVERWONDER

L.A. rock band NEVERWONDER takes their blend of hard rock, R&B, and soul into new heights. The band consists of Alima Soul (lead singer), Scott Ramsay (guitar), Andres Ramos (drums), and Vincent Ramos (bass). We spoke with Alima, Andres, and Vincent about the concept behind the band's name: "There are things in life that happen that goes right, and things that don't go right. The positive things in life is that you don't wonder about what could have been. You can't change that. So, you never wonder about the past, and you just move forward." While the band has been together for quite sometime, Alima joined the ranks of lead vocalist almost two years ago. We got to speak about how she came to...

Music Artist: ELLEE VEN

Ellee Ven, born Jessica Lazaro Kunin, is a songstress who has given her own brand of music a new name entitled, "groovetonics." With a mix of pop, funk, and electronica, the music artist continues to share her strengths and ideas on how others can pave their way by following their passion(s). Ellee Ven stopped by to chat with us about her music inspirations, and how she came up with the name of "Ellee Ven": "I...got engaged after four days, and then married after four months to the wrong guy. My mom swooped me out of that town and put me in this apartment of 11-11. It took on a different meaning because I felt I was aligning myself with someone who didn't want me to go forward on my path. Wh...

Danny Pino of NBC's "SVU"

Danny Pino stars as Det. Nick Amaro on NBC's "Law & Order: Special Victims Unit." Before joining "SVU," fans remembered him best for his role on "Cold Case," which he starred in for its entire seven year run. As Amaro, we are able to see the detective use his instincts to solve cases: "Amaro is intelligent, but not book smart necessarily. I think his intelligence and intuition comes from years of observation, interrogation, and understanding human behavior. I am able to work that in scenes and pick up on certain mannerisms that guest stars bring. We're very fortunate to have guest stars who just come in and are ready to work. It makes our jobs as regulars that much easier. Amaro is definitel...

Raúl Esparza of NBC's "SVU"

Raúl Esparza has joined the ranks of the SVU team as ADA Rafael Barba. The character was seen in a recurring capacity last season, but was bumped up to a contract player at the beginning of season 15. Esparza gave us a bit of insight in the character that makes up the tough as nails ADA: "Barba is a complete no-nonsense ADA. He is incredibly ambitious and we are introduced to someone who made a lateral move from Brooklyn into New York for possible political reasons. He is someone who will do anything to win a case. He's a good man who behaves like a real jerk sometimes, which I love about him. Barba is written hard and tough, and also written with a sense of sarcasm. He also has a sense of h...

Pablo Schreiber of NBC's "Ironside"

Pablo Schreiber plays the role of Virgil in the new NBC series, "Ironside." A reboot of the classic series from the 1960s, the show centers around a wheelchair bound cop who is willing to cross the line to solve the crimes. Schreiber described the character of Virgil and how he came into Ironside's orbit: "Virgil Burke is a NYPD officer, father of two, and is dealing with the demands of being a gentle father at home and being a rough and tumble/violent New York police officer. I think Ironside stood up for Virgil at a time when he was down in the dumps. He has had some sanctions as a police officer for violent behavior and excessive force. At some point in his history as a police officer, Ir...

Lauren Cohan of AMC's "The Walking Dead"

One of the most popular shows on television returns one week from Sunday. "The Walking Dead," which airs on AMC, is based on the comic book series of the same name. It follows Rick Grimes (Andrew Lincoln) and his crew having to deal with flesh eating "walkers," also known as zombies. Lauren Cohan plays the role of Maggie Greene. The character/actress was introduced in the show's second season as a recurring player. Beginning of the third season, Cohan became a contract player on the series. While the series definitely does not shy away from showcasing intense scenes, we also get to see the relationship develop between Maggie and Glenn (Steven Yeun). We got to talk with Lauren about recent sc...

Victor Garber of "ALIAS" and "ARGO"

Victor Garber stars in the new NBC drama, "Deception," where he plays the role of Robert Bowers. The CEO of Bowers Pharmaceuticals, Robert definitely stands his ground as the patriarch of the Bowers family. Secrets begin to be exposed surrounding the death of Robert's daughter, Vivian, as well as the Bowers family. Victor explained what drives the character of Robert to do what he does: "I think Robert is desperately trying to keep his family together, and some of the actions he takes are more than questionable. Like all people who do bad things, they justify them because they think it is the best thing for everybody. Often times, it isn't." Victor continued to speak about Robert's relations...

Christian LeBlanc of YOUNG & RESTLESS

Christian LeBlanc is known to many soap audiences as Michael Baldwin on CBS Daytime's "The Young and the Restless." The actor takes on a new role as producer in the new Nickelodeon series, "Deadtime Stories." The show, which debuts on October 3 at 8 PM, combines horror and humor for ages 7 and up. "The series is based off of a number of books written by Annette and Gina Cascone put out years ago. I was approached to help produce a film version. The first episode is called, 'Grave Secrets,' and we did a movie as well. There also will be an episodic version which will air this Halloween, which is great. The series is geared to ages 7 and up, it's not gory or horrifying, but it's a family affai...

Gabriel Mann of ABC's "REVENGE"

As the season three premiere of "Revenge" is just days away, one of our favorite cast members of the series stopped by THE BUZZ to give us a little taste of what to expect this season. Gabriel Mann (Nolan Ross) previewed that the show will certainly get back to the heart of what made it great, and that is Emily Thorne doing what she does best...getting revenge on those who wronged her. "We have taken a very back-to-basics approach to this season so far. I also think it has raised the stakes on everything. Obviously, Emily's revenge plan could potentially go on and on. However, there are a couple of things that happen very quickly this season that set a time limit on the proceedings that are ...

MICHAEL BEASLEY of HBOs EASTBOUND & DOWN

Michael Beasley, known as "King of Hollywood South," joins the cast of the fourth and final season of HBO's "Eastbound & Down" as Jimmy Clay. "Jimmy is an ex-NFL player who is now hosting a sports talk show. He is basically a guy who loves his new job, and stays in his lane. He tries not to ruffle any feathers. He sits next to Ken Marino, who plays Guy Young, who is the main host of the show. Jimmy is Guy's right hand man on the show called, 'The Sesh.'" Prior to Beasley joining the cast of the HBO series, he previously was seen on the STARZ series, "Magic City." "The show kept getting compared to 'Mad Men.' It was the same time frame, but Miami was different back then. It was Vegas before V...

Heather Tom of BOLD AND THE BEAUTIFUL

Daytime Emmy Award winning actress, Heather Tom, plays the role of Katie Logan Spencer on CBS Daytime's "The Bold and Beautiful." The character has had many pitfalls and successes since Tom took over the role, including the storyline where Katie was shot by her own brother, Storm, and received his heart after killing himself. Now, Katie is having to deal with her own sister, Brooke, sleeping with her husband, Bill. We got to talk with Heather about filming the scenes of the reveal which aired in July: "It was certainly a long day to shoot, but when you get writing like that and the storyline is just that exciting, you certainly complain as an actor. I was really happy with the way the scenes...

SCHOOLED IN REVENGE Author Jesse Lasky

Jesse Lasky, a former NYC writer, is now living the west coast life in Los Angeles. He currently works as the associate producer of the hit ABC series, "Revenge," which returns for its third season on Sunday, September 29. Today, fans are able to get his book, "Schooled in Revenge," which is a spinoff of the series, at Amazon. Lasky stopped by the podcast to tell us a little about the book: "It's a novel about students of Takeda's, who are out for vengeance. We have our main character, Ava, and we paint Napa Valley in the book as the Hamptons of the west coast. It's this beautiful place, but has an underlying evil to it. There are people who are "Grayson" like in some ways. Ava was also betr...

William deVry of GENERAL HOSPITAL

William DeVry recently returned to daytime television as the mysterious Derek Wells on ABC Daytime's "General Hospital." Fans were shocked to learn just who exactly Derek Wells truly is: Julian Jerome! For those that remember (and those who don't), the Jeromes were a crime family in Port Charles in the late 80s/early 90s, and lost the territory they owned to Sonny Corinthos. Now, the Jeromes are back (Ava and Julian) to reclaim what was once theirs. We got to speak with William about joining the "GH" cast: "It's really exciting right now. I am with a group of strong players at the moment. It was a perfect opportunity to step back into daytime. I was sort of reluctant to do it, but have thoug...

GABRIEL MANN of ABC's "REVENGE"

Our 500th podcast gets underway this week, and what better way to celebrate than by having one of our favorites stop by the show! Gabriel Mann, Nolan Ross of ABC's "Revenge," came by for a quick chat to promote the latest episodes for the remainder of the season. Just how is Nolan going to get through after losing his recent love interest? "As I have teased before, and will continue to tease again, nothing is ever quite as it seems in the Hamptons in the world of 'Revenge.' Whenever you think you lost somebody, there is always the potential to flash back and who knows what else. As strange as this sounds, I do not think, in fact can guarantee, we have not heard the last of Padma yet. Her sto...

Daniel Goddard of YOUNG AND THE RESTLESS

For six years, Daniel Goddard has been playing the role of Cane Ashby on CBS Daytime's "The Young and the Restless." While Cane definitely had his share of turmoil in Genoa City, the character has been putting his life, as well as his family, back on track, with a few bumps along the way. While his past may have been checkered, Cane would soon develop standing relationships with several members of Genoa City, including Jill Abbott Fenmore and Katherine Chancellor. The town of Genoa City was rocked by the death of Kay, and within the next several weeks, fans will see just how their lives will be changed because of it. Goddard gave a little tease of what the viewers can expect very soon: "Ther...

Thomas Sadoski of HBO's THE NEWSROOM

Thomas Sadoski plays the role of Don Keefer on HBO's original series, "The Newsroom." After Don broke up with co-worker, Maggie, the team at ACN is facing a much bigger dilemma as they are trying to win back the trust of their audience after going on-air with a story that was edited and completely untrue. We got to talk with Sadoski about this season's story arc: "It's been a tough year for those guys at ACN. It was really a creative and brave choice for Aaron (Sorkin) to set up this group of people in the first season to be on this Don Quixote-type quest to do the news, do it with integrity, and consequences be damned. There will be consequences along the way, but we'll deal with it. In the...

Music Composer iZLER of ABC's "REVENGE"

One of our favorites stopped by the podcast to promote the the upcoming release of the "Revenge" soundtrack, based on the hit ABC primetime television series. iZLER, the composer of the series, spoke about the behind the scenes featurette in the season two DVD set: "I can't wait for you to see the behind the scenes feature from episode 14 of last year. It's just a great illustration of the chaos that goes into making this show. They really did a great job putting it together. Of course, they chose the most chaotic episode, outside of the finale, to follow me around on. I guess it makes for better viewing than anything that was nice and calm, which this most certainly wasn't." iZLER then cont...