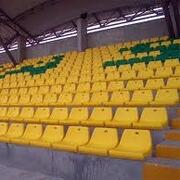 TCS

The Cheap Seats 12-6-13 hour two

Hour two of Friday's show on XERS!

The Cheap Seats 12-6-13 hour one

Hour one of Friday's show on XERS.

The Cheap Seats - NFL playoff pic wk 13

the cheap seats 12-1-13

We talk NFL, NCAA, Talk about the Iron Bowl and the BCS implications. Plus, Broncos vs. Chiefs II, NFL playoff picture and more!!!

The Cheap Seats 11-24-13

Pre Thanksgiving show!! I give my thoughts on A-Rod, also, Derrick Rose is hurt....again, Big games in college football this weekend, and the NFL is getting geared up for Brady/Manning 14!!! Plus I have a tip for your Thanksgiving turkey!

The Cheap Seats 11-17-13

The Cheap Seats 11-10-13

Incognito - Just another day in the NFL

Were the deplorable actions by Richie Incognito extraordinary, or typical locker room banter in the new NFL?

NFL Coach - The Job that Kills?

With coaches in the NFL in failing health at such a young age, is the coaching position one to strive for, or avoid?

The Cheap Seats Weekly 11-03-13

NFL Mid-season awards show, Boston Red Sox win the world series: my take, and why this should mean something to the Cubs.

The_Cheap_Seats_Podcast_NFL_quarterbacks

I explain why I think the NFL quarterback is on the endangered species list.

-The Cheapseats Weekly Live 10-27-13

weekly show for 10-27-13

NBA Retires- A changing of the guard

I look back on the last time the NBA had a mass exodus of greats.... and what became of the league.

Redskins Name Change

If we're going to go all P.C. and change the Redskins name, why not go all out and change a few more. I've dug up some offensive, and not so offensive mascots that should be on the politically correct radar.

The Cheap Seats Podcast - The Browns QB?

The Cheap Seats Podcast - Dale Sveum

The Cheap Seats - Bud Selig

I had to fix this one..... this is the real podcast!!!

NFL week 2 wrap-up

Which 0-2 teams will still make the playoffs? Which 2-0 teams are going to miss out? My take on all these and the big Trent Richardson trade to the Colts!

The Cheap Seats With Steve Willis

get original thought and insight into all of today's top sports stories!!