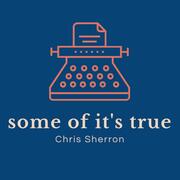 Alexandra Hoffman

I am typical 15 year old from New York who has a love for singing. Ever since I was a little girl, singing has been my passion and my way of expressing my creativity. I spend my free time working on guitar and improving my vocals. My goal in life is to become a professional and a star in the music industry.

Ashley Wineland On The Chris Top Program

Music has always been my first love. It speaks to me louder than anything else, and I respond ten times louder. My name is Ashley Wineland, I'm 16 years old and live in Arizona. I'm a lover of all music, but my musical roots lie within country. The story-telling and feeling behind every country song is what draws me towards this genre. As a singer who writes all her own material, it's always a blast coming up with new ways to tell my stories and even creating new ones. My journey that lead me to where I am today began a little over a year and a half ago. I was so blessed to have met my amazing producer Bryan Kuban. At that point in time I hadn't started writing yet, but I knew I wanted to le...

Melissa Mickelson

It's time for music to renew a relationship between the artist and the listener. Sure, those songs of summer are fun, but people want music that can touch their lives. The kind of music that makes you think, "Yah, this is totally what I'm dealing with" and you turn the volume up a little louder than it should be. Real music for real people. Melissa Mickelson grew up as an Air Force brat which brought her from California to Oklahoma to Texas and eventually Oregon. The experiences in these very different states has shaped Melissa's values and her musical interests. Growing up in a Spanish speaking household, Luis Miguel was the voice that made the whole family dance. With her father in Oklahom...

Our Bestie Alayna

Every once in a while a song comes along that makes you drop whatever you're doing and listen. Whether it's the melody, the voice, the subject matter or all three, something about it grabs your attention. That's the kind of thing that's been happening throughout Nashville at venues that country-pop artist/songwriter Alayna has been playing. Amidst the usual talking voices of people carrying on conversations comes Alayna's powerful vocals, relatable lyrics and infectious melodies, causing the whole room to go silent and take notice. Whether she's singing a song about moving on from a past relationship, showing a little attitude or singing a feel good song, Alayna captures the ears of everyone...

Bringing Down Goliath

They say Justice is Blind, but when it comes to corruption in the judicial system, we can't turn a blind eye. We must not allow innocent people to get hurt while corrupt agents continue on with impunity. How can a free society's judicial system justly serve its people if self policing corrupt lawyers and judges infiltrate it? It only takes a few greedy and immoral agents to undermine a judicial system's integrity and deteriorate the citizens' faith in it. The over-site that governs lawyers in the U.S. is self policing and flawed and therefore must be addressed. We hope this movie will affect much needed regulatory changes and hold lawyers to a higher standard of accountability. This story is...

Jennell On The Chris Top Program

Jennell is an American country music artist and songwriter born and raised in Casper Wyoming. She has always had a strong passion for music and started singing at a very young age. She knew early on that she wanted to pursue a music career, but also knew she would have to leave the comforts of her family and hometown to do so. In August of 2007, shortly after graduating from the University of Wyoming, Jennell packed her bags and moved to Hollywood. She knew that it wasn't going to be easy, so she also started pursuing her "back up plan" at the University of Southern California to obtain her Masters Degree in Occupational Therapy. Balancing the pursuance of two completely different career pat...

Save Our Kitchen

Save Our Kitchen was started by Magnolia Emporium Design Studios. We want to bring the Heart back to the Family Home, one kitchen at a time.

#Topaholic

Let us know YOUR story :) Post it on Facebook or twitter!

Magnolia Emporium & Tile Bar

If you are anything like me you know NOTHING about Interior Design! I'm sure the exberts from Magnolia Emporium & Tile Bar can help!!! Randolph and Jacob got dis!

Lauren Silva On The Chris Top Program

The soulful voice of Austin-based R&B, soul and pop singer-songwriter Lauren Silva leads listeners to wonder how someone so young can sing of life so authentically. But with a career that began with singing, dancing, and acting at the age of five and now includes touring nation-wide and writing and producing her own music and videos, she has a lifetime of experience. And still there's something more behind the perfect pitch tone she passionately belts out. In the midst of a successful childhood career that included dancing, acting, singing and modeling, the tragic death of her best friend and cast mate led her to years of challenges with substance issues and gang influence. Extracting hersel...

Angela Sue Cheslock

At the age of 11 Angela Sue Cheslock gave her first performance and it's been non stop ever since. She has competed in many local contests and some nation wide. In 2011 Angela was featured on season ten of American Idol where her group performed with Steven Tyler and the 2011 runner up, Lauren Alaina. She was also a part of the new reality television show the Glee Project where she placed in the top 20. From a young age Angela knew she was meant to be in music, she spent much of her time performing in anything she could from musical groups to sporting events. She has performed the National Anthem and God Bless America at various sporting events including Cincinnati Cyclones, Cincinnati Reds,...

Hannah Grace On The Chris Top Program

Hi everyone!! My name is "Hannah Grace". I signed with label 23 Muzik Group back a few month's ago, I was born June 22nd, 1988 in Shelby, North Carolina to Scott and Grace Gardner of Vale, North Carolina. I graduated from Fred T. Foard High School in 2006. I started singing some karaoke at a friends house and then was convinced to come audition for a friend in dads band which I currently play in now, HG and Mercury Rising. We have been playing together for about 3 years now. I would like to thank all of our friends and family that come out and support us every time, Without them, Playing music would not be as enjoyable as it is!!! THANK YOU! :) I'm a simple girl that likes simple things like...

Chad Triplett On The Chris Top Program

Chad was born in shadow of The Appalachian Mountains in Western NC. Signed with label 23 Muzik Group in 2013, He asked for his first guitar at the age of 3 and quickly began imitating all the radio hero's of the day. From Willie & Waylon to The Marshall Tucker Band & Glenn Campbell. Chad's first song he sang on that ol plastic guitar was "Rhinestone Cowboy" then twenty sum old years rolled by before he picked up a real guitar. This time out of a longing or a calling you might say. Chad learned guitar after going thru a ugly divorce. Often he has said, "it was either buy a dog or a guitar, I figured a guitar was cheaper and easier…i may have been off the mark on that one." Soon he learned how...

Kelsey Coan On The Chris Top Program

KELSEY is a singer / songwriter / actress from New Jersey. She began singing and dancing from a young age. Kelsey would get the attention of anyone around her with her sassy personality and her ability to carry a tune. She started taking dance lessons and became part of a dance team with a performing arts group. From there Kelsey went on to join a local Show Choir and then moved on to a local traveling Show Choir. Kelsey also joined a summer theater program at the Camden County College. This is where her love for the performing arts began to blossom. She performed in several musical productions. These productions included: Kids on Broadway, High School Musical 2, Disney's Spectacular, Disney...

Melanie Meriney On The Chris Top Program

Belmont University graduate Melanie Meriney is destined to change the way the world perceives female country singers and she knows it. Exceptionally driven and talented, Melanie has already written, fundraised, and recorded her debut country-pop 6-song EP: "All the Good Songs" with Grammy-award winning producer Mike Puwal and Phil Ricciardi as well as an entourage of well-seasoned, talented musicians who have worked with the likes of Carrie Underwood, Reba McEntire, Phil Vassar, and Faith Hill. Born and raised in Pittsburgh Pennsylvania, Melanie grew up playing ice hockey, reading novels, and writing songs. Although always Nashville-bound, it wasn't until her junior year of high school that ...

The Chris Top Program 07.24.14

Batman Vs Superman and Darth!!! What more could a Dork ask for in one show! Oh...the answers is yes. This show can change your life.

Mikayla On The Chris Top Program

Mikayla is a V2D Records Recording Artist; Radio and TV personality. Mikayla is a prolific singer/songwriter with the ability to write in a variety of styles, from having the edgy garage band sound of the Kinks, DC 5, or The Rolling Stones; the soulfulness of an Amy Winehouse, or the energy of a Katy Perry. A Mikayla Show is an experience of Sound, Sight and Sensuality. Some live to sing, while others are born to sing; such is the case with Mikayla. By age 7, Mikayla had already made her first recording and traveled extensively with her parents singing in auditoriums across the country. Mikayla states that some of the best advice given by her parents was that if she really wanted to make it ...

Jeannine Barry On The Chris Top Program

Jeannine Barry has released her debut EP "Give Me Something" on the 31st October which was eagerly anticipated by her fans. She has a unique sound with honest lyrics that mix Country and Pop which appeals to a wide variety of music lovers. Despite having her own sound she has been flattered to have been compared to greats such as: Carrie Underwood, Martina McBride, LeAnne Rimes and Emmylou Harris. Her passion for music has taken Jeannine a journey to many places - one of them was Berlin, where she met her vocal coach David Lee Brewer, who has taught amazing artists such as Beyoncé Knowles, H-Town, Letoya Lukett and many more. During her development she performed regularly and recorded a demo...

Cassie Chapman On The Chris Top Program

Lyn Liechty On The Chris Top Program

After so many years of working in-between the two worlds of rock and theater, Lyn has found a way to combine both worlds into one. She has put together an extraordinary band, has found an amazing co-producer and brought together some incredible talents in the music industry. This new team of people she has around her now has resulted in the power behind her album "At Last", available at the online store here as well as Amazon, CD Baby and Itunes. Lyn and her co-writer have created an epic sound that bridges the world of theatrical passion and the heat of Rock. The Theatrical-Rock sound is funky, sexy, tough and beautiful. Lyn has come out strong, powerful and better then ever.

Redhead Express On The Chris Top Program

Hey ya'll, we're the Redhead Express! We're four sisters with a dream; a big dream. That dream involves music, family, all of you, and most importantly, God, who's made this all possible. We left our home in Alaska seven years ago to follow this dream, spent all of those seven years doing an INSANE amount of shows (like 2000...seriously!) all over the country and practicing like maniacs. Now here we are in Tennessee, the home of Country Music, and we're still following our dream… Honestly, we don't plan on stopping anytime soon. That said, we want all ya'll to join us on our incredible journey, because we still have a long way to go, and the more the merrier!

Jack Roberts Harvey Band

It's time to get low-down with the fresh but well-traveled blues trio, Jack Roberts Harvey band! The groove, the soul, that attitude we all relate to lives strong here, and is transmitted with pure grade-A authentication. With over 5 decades of living in the blues, these purveyors of sweet grit add their own soul to the music and influence of the great masters like Freddie King, Elmore James, John Lee Hooker, Muddy Waters, and jam out to the rock/blues influence of Duane Allman and Derek Trucks. Encompassing a full range of styles, Jack Roberts Harvey Band can take you from the front porch of Clarksdale, Mississippi to the south side of Chicago and all points in between. Front-man Jim Robert...

Ashlee K Thomas On The Chris Top Program

Earthfolk yoga songstress Ashlee K Thomas was raised at the foot of the Wasatch Mountains in Sandy, Utah. Growing up in the magic of nature had a profound effect on Ashlee, and its influence is ever present in her songwriting. She has spent years traveling the world, exploring, practicing yoga, and sharing her music wherever she goes, from Panama, Peru, and Mexico to India, Kauai, and throughout the United States, finding her audience and sharing Earthfolk music and Fireflow yoga with everyone she meets. Of her purpose, Ashlee says, "I want my music to stir up thoughts and emotions, the way yoga does for the body. I want to connect to the people who love this earth." Ashlee K Thomas's introd...

Alyssa Jacey On The Chris Top Program

Alyssa's career started by complete accident after she moved to LA in 2004 to pursue her life long passion as a hip-hop dancer/choreographer. Friends heard her singing to herself, forced her to try karaoke one night, and the rest is history. One year later, having never professionally sang or recorded, she released her first two albums, "The Alyssa Jacey" EP and "Closed eyes… …open Heart" LP. After submitting to the San Diego County Fair in 2005, she was hired to perform multiple shows there that summer and all around town. Later that year she picked up a guitar and spent hours a day teaching herself so that by only after three short weeks was able to perform 30-minute sets, accompanying her...

The Chris Top Program "The Ride"

Happy 4th and a special thanks to everyone who has served.

thechristopprogram.com

Check out thechristopprogram.com

Kirstie Lane On The Chris Top Program

Hi.. I'm Kirstie :) First let me say, if you are here and you are reading this.. THANK YOU! Music is my life, and it means more than anything that I get to share it with you. I am a songwriter first. It doesn't matter what I am doing throughout the day I am usually writing lyrics and storing them in the back of my mind. I wrote my first song when I was 6 years old about my guinea pig. "Coca cola ooh.. you're so pretty bum bum bum.. Coca cola little ity bity bum bum bum".. That's all I can remember, but I was SURE Shania Twain would cut it. Of course, when she didn't, I was devestated. However, as I got older I kept pushing on and writing songs. I grew up playing piano and a little bit of cla...

Vanessa Carter On The Chris Top Program

Vanessa Marie Carter was born in White Rock, British Columbia and moved to Oakville, Ontario at the age of two. Most of her life has been dedicated to her love of the performing arts. She began dancing at the age of three and danced competitively until she was finished High School. At a young age, her love of dance and live performance led her into the world of Musical Theatre and soon after she began focusing most of her time on singing. She had a dedicated professional vocal coach and naturally fell into the country genre. By the age of twelve, Vanessa was a veteran of musical theatre, having already had the lead role in several local theatre productions. As a teen, she co- wrote and perfo...

Madison Shea On The Chris Top Program

I'm the type of girl who likes to run around barefoot and dance in the rain. I live and breathe music and it plays a big role in my life. My songs are my sense of freedom. I can write about anything and no one can change it. They allow me to let go of things that are really bugging me. I play the piano and guitar. I've been singing since I could talk, but it wasn't until I was 11 that I started to write songs. My inspiration for writing music was a result of a poetry project my English teacher assigned. I realized that poetry came naturally to me. Whenever I am frustrated, sad, or excited about school, friends, or boys, I let out my emotions into a song. Sometimes I write the lyrics first an...

Melissa Lynn On The Chris Top Program

Born in Alberta, raised in Ontario, this young up-and-comer is pure homegrown talent. With a love for music and the will to succeed, no wonder she is turning heads. Whether it's warming up a crowd before a well-known headliner hits the stage or rocking her own tunes in a full set, she is sure to make an impression with her charm and natural stage presence! With a Debut EP release coming this summer, she is set to begin a new and promising chapter in her already blossoming career.

Tanya Ryan On The Chris Top Program

Tanya Ryan is a bright new face on the Canadian country music scene. Originally born in Saskatoon, SK she now resides in the Foothills of Alberta, in the town of Okotoks. Over the past few years both public audiences and the music industry alike are paying attention to Tanya. She has earned several titles locally including the Calgary Stampede's 2012 Nashville North Star and at the 2012 Ponoka Stampede Talent competition; as well as Country 105's Rising Star in 2011. More recently Tanya was selected to participate in the Canadian Country Music Association's 2014 Discovery Program. Tanya has opened for fellow Canadians: Dallas Smith, High Valley, Aaron Lines and Duane Steele. With the release...

Lauren Silva On The Chris Top Program

The soulful voice of Austin-based R&B, soul and pop singer-songwriter Lauren Silva leads listeners to wonder how someone so young can sing of life so authentically. But with a career that began with singing, dancing, and acting at the age of five and now includes touring nation-wide and writing and producing her own music and videos, she has a lifetime of experience. And still there's something more behind the perfect pitch tone she passionately belts out. In the midst of a successful childhood career that included dancing, acting, singing and modeling, the tragic death of her best friend and cast mate led her to years of challenges with substance issues and gang influence. Extracting hersel...

Karen Waldrup On The Chris Top Program

Karen Waldrup is one of Nashville's newest and brightest stars to burst onto the music scene. New Orleans native, Karen Waldrup is a full time country artist. Although she loves writing and working in the studio, her passion lies in live performances. For the last eight years, Waldrup has been touring and sharing the stage with artists such as Rodney Atkins, Carrie Underwood, Sara Evans, Gloriana, Josh Thompson, Hank William Jr., Terri Clark & Ashlee K Thomas. Waldrup prides herself in being a touring act and has traveled to Belize, Switzerland, and Guatemala to perform. She has also played at numerous events including the NFL Experience Superbowl XLVII, the French Quarter Festival, the Clev...

Clip From Recent Interview With AJ

w o b a World Wide

TCTP - Famous Failures

WOBA world wide

Mindy Miller On The Chris Top Program

Country artist, Mindy Miller, grew up in the small town of Kismet, KS, and began singing at her church at the tender age of five. Throughout her childhood and teenage years, she also performed at functions for the Liberal, KS International Pancake Days and local Lion's Club. Along with singing in the school choirs and show choirs, she performed in all the musicals in high school and college. She began singing competitively at age fifteen, appearing in state-wide televised telethons and hosting pageants. Mindy also received the honor of opening for Diamond Rio, Ty Herndon, Tracy Lawrence, David Kersh, Terri Clark, and John Berry at her local state fairs. Along with developing her singing, Min...

Kirsten Allan On The Chris Top Program

Emerging from the eastern suburbs of Melbourne, Kirsten Allan began her singing journey at the age of 5. Having experienced a wide range of vocal coaches, each using different techniques and offering Kirsten various opportunities to broaden her influences and style. Kirsten raised the bar for upcoming artists with the release of her EP (now available on iTunes). Her passion for songwriting is how she defines herself as a musician.

The Mike Ure Band Interview

The Mike Ure Band, consisting of four young, talented musicians, is one of the hottest country acts in the Windsor Essex-County region today. Playing at such big events such as the Rock N' Horse Fest, the LaSalle Strawberry Festival, the Shores of Erie International Wine Festival and many more, they've quickly expanded their fan base and left their mark on the Windsor Region. Lead singer, Michael Ure, was born and raised in a country environment in his Harrow, Ontario home and grew up only to find a passion for playing guitar and writing his own music. Starting off playing small town gigs in bars and restaurants, Ure thirsted to expand his horizons and promote his talent to a wider audience ...

Katie Belle Akin interview

AJ Jansen Interview

It was at the tender age of six that marked the inception of a true, budding musical artist. That was when AJ Jansen commenced singing and song writing. Since then,having said that, her extensive list of credentials has also surpassed and skyrocketed into a whole new realm in itself. At twenty-one, she was singing to crowds of nearly a thousand and felt most privileged to accept an invitation to sing the National Anthem at The Mohegan Sun Arena Football Game in Uncasville, CT to a group of 4,000 people. It was at that moment that she knew that music was her passion, in her soul, a part of who she was, and she wanted to share that with others. She adores playing live for the public. Her speci...

Does This Face Scare You?

Does this face scare you? Apparently it did according to the KFC employee who asked the 3-year-old and her family to leave, claiming her face made other diners "uncomfortable" Can we please hear both sides of the story before we all decide to burn down KFC.

New Chapter The Chris Top Program

"Do you have what it takes to make it in LA, New York, Nashville"

Jill & Julia LIVE At BB Kings

Roanoke LIVE At BB Kings Downtown

Harbours LIVE At BB Kings

Alayna LIVE At BB Kings

Live interview with Alayna!

Nashville Wives At BB Kings

Morgan Riley Live At BB Kings

Davis Branch Interview

Megan Wade Interview

Hayley Beth Payne Interview

Erika Page White Interview

I am a proud stay at home mom, blessed wife and proud to be an adoptee. Lover of local products! Living life day by day..

Kerri Leigh Interview

Kerri grew up in a small town in Wisconsin listening to her grandparents classic country records at their cabin on the lake. She remembers singing along with Willie Nelson, Dolly Parton and Patsy Cline. As she grew older she became interested in sports—basketball in particular—but music and singing never left her heart. In fact, at the AAU basketball nationals at Drake University in Iowa, the sound system went out and they couldn't play the national anthem. Kerri's basketball coach said "we have a singer," and Kerri, without a second thought, walked out to the court in her uniform and sang the national anthem before the game. Kerri eventually moved to New York City to attend a music and acti...

CMA Fun

Broadcasting LIVE from downtown Nashville at famous BB Kings! Watch for a ton of interviews today!

Krista Earle Interview

Krista Earle, Country pop/rock singer and songwriter is hitting the International Music Scene. Her first single "Bad Hair Day" was released to Canadian National Radio followed by her single "Man Up" receiving heavy radio rotation. Krista Earle has a very original sound, a powerhouse of a voice with a sweet tone. Her music, a unique blend of catchy country/pop/rock melodies. Krista already has a strong fan base of tweens, teens and adults that follow her to her live performances across Canada. Born in Toronto, Ontario, Krista has had a great passion for singing and performing from an early age. Krista comes from a family whose talents were singing and playing numerous instruments. Krista has ...

Morgan Riley Talks About Her New Single

With an engrossing passion for music – regardless of genre – it's clear that SkyTone Entertainment artist Morgan Riley offers something new to country listeners. Her soon-to-be-released album Collage is just that – a melting pot of genres with an ever-so-slight country dominance. While the road to engorthis release hasn't always been smooth, Riley has handled each curve with hope and exuberance – all the while finding her sound and writing to connect with her fans. "I'm a firm believer in everything happening for a reason – everything that's happened throughout my life has led to my relationship with SkyTone and the release of this album. I couldn't be happier." A Maryland native, Riley knew...

Pete Kennedy Interview

As an Irish-born heartthrob with a vibrant attitude that reflects American country rock, Pete Kennedy has been compared to such legends as Garth Brooks, Alan Jackson, and Neil Diamond, bringing a fresh new voice, prestigious musicianship, and an Irish accent that will make the ladies weak in the knees. His Irish ballads are the perfect compliment to American country music, quickly turning him into an international sensation in the making and a shoo-in for the CMAs. With no question, Pete's music will make you press the "repeat" button, with hits like "I Am the One," "Yellow," and "Love You Anyway," that have received recognition both here in the states and CMA to overseas in the UK. His easy...

Gump

Little known fact Forrest had an angry sister.

Highland Drive Interview

Jeff and James met in early 2012 and have been collaborating for over a year, writing nearly dozens of songs together and independently. With their new addition Sahara on vocals Highland Drive is currently hard at work, writing new material and recording their upcoming EP.

Caryn Womack Interview

At age 23, Caryn Womack picked up her first guitar and began penning her own songs, armed with nothing but an affinity for music and a few stories on her heart to tell. Within one year, she'd released her first self-titled LP of all-original tracks, which debuted at #177 on the Top 200 iTunes Country Albums chart. A native of Cartersville, Caryn grew up on gospel hymns and mountain music that she learned on her grandmother's swing during Georgia summers. The songbird sheds new light on what it means to grow up in (and out of) a Southern town, drawing inspiration from the emotional stems of young heartbreak, old battle scars and new love. Caryn's folksy harmonies, blended with upbeat country ...

Craig Morrison Interview

Makin' the most of every moment. This ain't no test run ;)

Jordan Allena Interview

Jordan Allena was born in Memphis, TN and realized her identity as a singer/songwriter and dancer at the young age of three. She and Mr. Microphone would perform from atop a fishing boat to the drivers of cars passing by during rush hour. Jordan was definitely born a mixed personality as is expressed through her authentic quirky style and love of all music. "I love country, but I also love to perform rock and roll and dance hip-hop. I'm a huge fan of all music genres and try to incorporate this into my shows." Jordan moved with her family from Memphis to the entertainment mecca of Las Vegas during her elementary school years. While there, she was introduced to the mature and extremely fast-p...

Stephanie Grace Interview

A vibrant force on the scene, Stephanie Grace is ready to stake her claim in country music with electrifying vocals, genuinely sweet songs, and an exuberantly fresh personality that is mixed with a dose of attitude, charisma and charm. With her roots laid down in Douglassville, Pennsylvania, a small town near Reading and not far from Philadelphia, Stephanie has always been around country music. "Country was literally all I listened to," remembers Stephanie. "My parents listened to country radio all the time and my mom used to play Lorrie Morgan in the car on the way to school, and I'd sing along." Stephanie has always had a passion for singing, even though shyness kept her from singing on st...

The Chris Top Program 05.16.14

With the release of his second CD, Cold Dead Hand, Andy's musical journey is shifting into another gear. "Cold Dead Hand," the first single off the CD, captures the emotion of the gun rights debate and serves as a rallying cry for millions of Americans. As Andy embarks on the filming schedule for the 8th season of Maximum Archery, his schedule now includes visiting radio stations and performing with his band while continuing to serve as president and creative force behind several business ventures such as Velvet Antler Wine, the first wine chosen specifically to pair with wild game; KrossRoad Guitars, a camo acoustic guitar that plays like a guitar that would cost twice as much as it does; a...

WOBA

New WOBA song!!! score!!! Thank you Hayley Payne!!!!! You r o c k

Unconditional...

How prepared are we to be unconditional about anything? Everyone talks the talk...you know the rest.

Ana and Betty

Set in and around the capital of the high-stakes country music business, Private Lives of Nashville Wives will follow a group of accomplished, opinionated and driven women as they deal with professional challenges, family issues and social relationships.

Chelsea Crites New Single 4 Wheel Drive

4 Wheel Drive makes its internet debut here on The Chris Top Program!! Chelsea Releases her brand new single " 4 Wheel Drive " to radio across Canada , " it has been highly anticipated says Chelsea but i am so excited i can now let all my fans hear my new music " Chelsea is an outstanding young singer/songwriter who has been on stage performing the music she loves since she was a little girl. Chelsea's dedication to her craft is undeniable and you will know as soon as you hear "4 Wheel Drive". Hailing from Port Colborne, Ontario, Chelsea has been entertaining and amazing fans throughout the Niagara region opening for Crystal Shawanda and Jason McCoy as well as sharing the stage with many Can...

Upcoming Events On The Chris Top Program

You asked for it! Here is as much notice as we can give on a few shows in May :) Andy Ross https://www.facebook.com/events/324420491038859/ Chelsea Crites at 3:30 Central https://www.facebook.com/events/229141373948186/ Ana & Betty from TNT's "Private Lives of Nashville Wives" https://www.facebook.com/events/1403541909925329/ Craig Morrison https://www.facebook.com/events/624403697629665/ Morgan Riley https://www.facebook.com/events/616857751732138/ Pete Kennedy https://www.facebook.com/events/1547037605523060/

Morgan Riley Interview

With an unbiased passion for music – regardless of genre – it's clear that Skytone Entertainment artist Morgan Riley offers something new to country listeners. Her soon-to-be-released album Collage is just that… A melting pot of genres with an ever-so-slight country dominance. While the road to this release hasn't always been smooth, Riley has handled each curve with hope and exuberance – all the while finding her sound and writing to connect with her fans. "I'm a firm believer in everything happening for a reason – everything that's happened throughout my life has led to my relationship with Skytone and the release of this album. I couldn't be happier."

Jordyn Stoddard Interview

At just 15 years of age Jordyn Stoddard has already positioned herself as a triple-threat in the world of music. Just one listen to her powerful voice combined with the strumming of her signature turquoise Taylor guitar will convince you that this young prodigy is well worthy of the local and national recognition she continues to receive.

The Chris Top Program 04.19.14

Spreaker Gangs and Chris Top converts the Nerd Queen!! YIKES!! What kind of Dork are YOU? Lets figure it out on the program :)

Password

Does anyone else hate creating passwords?

Ice Cream Experiment

What happens when you throw a bunch of emos into a dark room?

Kristin Moura Interview

Gamer chick,songwriter, Surrealist. Entertainingly gravitational! Welcome to my life!

Ashliegh Lisset Interview

Since the age of twelve, Ashliegh has had aspirations of becoming a professional recording and performing artist. However, it was a tragic life experience that lead her to music. At the age of eleven Ashliegh received devastating news, that her father, an American Soldier, lost his life in combat while serving a second tour for Operation Iraqi Freedom. It was dealing with this tragic loss that she found comfort in music. Ashliegh quickly realized life was too short not to pursue her dream. When asked about her father, Ashliegh replies, "My dad was a passionate soldier, and he died doing something he believed in. In a sense…that's how I feel about my music."

Tanya Marie Harris Interview

Nashville Country Recording Artist working on new music pre-production for radio single and six pack EP to be released and promoted in Canada and the US in the summer of 2014. This new project will feature the dynamics of her vocal power, soul, and control with an authentic blend of Country, Pop, and Rock influences creating market separation. The Toronto Canada area native is currently touring in Canada and planning performance dates in the US and Europe for next year to be announced.

Hayley Beth Interview

In the summer of 2012 Hayley Beth met one of her favorite country music groups, The Band Perry, at the CMA Music Festival. As the three young stars signed Hayley Beth's guitar, Kimberly asked if she played. Hayley Beth replied, "Yes. I hope to be here playing at the CMA Fest someday." Kimberly Perry asked if she could get a backstage pass to her concert. Hayley Beth responded with a resounding "Yes!"

Alayna Interview

Alayna left the small town of Butler, Pennsylvania in the summer of 2011 with nothing but herself and a carload of a few necessities including her Breedlove guitar to pursue her lifelong dream. In a short amount of time she would be writing with hit songwriters such as Benita Hill and Kirsti Manna, playing well-known venues like The Listening Room and Hard Rock Cafe Nashville, traveling to play for crowds as large as 6,000 and would have an endorsement from her favorite guitar company, Breedlove. She also successfully fan-funded a six song EP titled "Top of a Dream" through Kickstarter.

The Chris Top Program 04.05.14

One month and now smoke!!!!!! Da Top Stopped Smoking B A M ! ! Clips from the Chelsea Crites and Jill & Julia interview. Who will be on the show next? LISTEN!!

Chelsea Crites Interview

Talented country singer Chelsea Crites has already achieved so much. She is currently signed with Shoreline Records and has been the sensation of multiple newspapers from several Canadian cities such as Brampton, St. Catharines, Toronto and Guelph and also from Nashville TN in the U.S. , Hamilton Spectator , Guelph Mercury , CBC.ca , HECFI.ca just to name a few . For a girl from the small town of Port Colborne, Ontario, she has been amazing fans from the Niagara region and beyond since she was seven years old. Chelsea dreamed of being a country singer since she was a little girl, and now her dreams are coming true.

Jill & Julia Interview

Jill and Julia are two sisters living in Las Vegas, NV who share a passion for country music. As singer-songwriters and musicians, they have been collaborating together for the past 5 years, and have been performing as a duo at various venues throughout Las Vegas. Through their close-knit harmonies and vibrant original songs, Jill and Julia provide the traditional country music genre with a breath of fresh air.

The Chris Top Program 06.16.14

"Top" of the morning to ya! A few people you may want to avoid on St Patties Day.

The Chris Top Program 03.11.14

Can I purchase 30 years from you for $330,000?

The Chris Top Program 03.07.14

Almost four days and no cigaret!!

The Chris Top Program 03.07.14

Almost four days and no cigaret!!

Make Her Laugh

Chris & Holly talk about how important it is to be funny. May be a first date or the 50th anniversary...keep the laughs coming

The Real Problem In America

It's time to get off your ass and wake up America. If you don't think this is a problem then you have been living in a cave. The real question is...what are you going to do about it???

The Chris Top Program 02.16.14

My Achy Breaky heart just exploded from my chest. THIS WAS ACHY BREAKY B A D

The Chris Top Program 02.09.14

Walking Dead and 24! My life is complete.

The Chris Top Program 01.31.14

Premier of Mind Your Own Business. A Chris Top/Holly Stalin Production. Also on the show...A few things every man does but refuses to admit. I just want you guys to know your not alone.

Mind Your Own Business

Listen to episodes of Mind Your Own Business coming soon :)

Homo No Mo

Chris Top Holly Stalin Productions bring you Homo No Mo

The Chris Top Program 01.23.14

Guilt Free Masturbating And Dead Musicians

The Chris Top Program 01.19.14

I answer a few questions from YOU

Getting Over That Crush And Moving On 2

This is the rest of the last show I did. The radio gods must have been frowning on me that day.

Getting Over That Crush And Moving On

Recently got a letter from a listener who wants advice on getting over a crush. I put a ton of thought into this and figured I would treat it like getting over an ex. He may have never been with his crush on a physical level but emotions are emotions no matter how we look at it.

Time To Commit? Maybe...Maybe Not

If a man is willing to commit he has to be ready to lose pieces of himself. Tough decision to make before a guy has a chance to experience the rewards. Get ready to get your Dork on.

Time To Commit? Maybe...Maybe Not

If a man is willing to commit he has to be ready to lose pieces of himself. Tough decision to make before a guy has a chance to experience the rewards. Get ready to get your Dork on.

You Said What!!!

Most people have that little voice that tells them what they can or can not say. This show is for everyone who refuses to listen to that little voice. Um...just dont refuse to listen to the show.

May Be Time To Move On When...

LIVE in 5 m i n u t e s. Hygiene...who needs it! Don't be offended, but...

R E J E C T E D

Just when you thought the time was right...B A M!!!! rejected! Why do women turn us down? Why do men insist on making the same mistakes over and over again?

Open Mic Christmas FUN

Make Her Smile

Making a woman smile isn't always about being funny. Lets take a look at what it takes to make your girl ( or your girl to be ) beam...not smirk.

The Bro Code

Bad Gift Ideas!!!

I have a few really BAD Christmas ideas for you! Nice to know what NOT to get? Maybe good ideas for people you cant stand? Either way check out the show!

The Chris Top Program 12.14.13

I have come up with a few things we can throw in the trash to make 2014 the best year ever! Also...Pssst..ladies..I'm going to let you in on a few guy secrets. I may be breaking the bro code!

The Chris Top Program 11.28.13

The Chris Top Program 11.06.13

Do you love me? Please check YES, NO, or MAYBE. Can I purchase your love....seriously.

The Chris Top Program 10.30.13

Never crash your plane in Nashville and FINALLY we can bathe with bacon!

The Chris Top Program 10.26.13

Enough is enough! Explanation for all UFO/aliens/ghost stories/paranormal activity...

The Chris Top Program 10.15.13

Nashville Comic Con is this Friday! What did you think about The Walking Dead season premier?

The Chris Top Program 10.08.13

I'm going to share a few scary stories with you :) All of these were produced by TCTP. I realize I am NO Marlon Brando but I did tackle the monologue from Apocalypse Now. Check it out and feel free to make fun of me :) I would recomend listening with headphones. You may miss a few of the small details otherwise.

ghostsingles.com

Don't Haunt Alone!

The Chris Top Program 09.30.13

We couldn't just leave coffee alone! Floating pontoon bridge is the best Halloween ride EVER!

The Chris Top Program 09.27.13

Lost my connection.

The Chris Top Program 09.27.13

Do you have trouble making friends? Ever in a situation where you have no choice but to get along with people? Are you the leader of a company or trying to claw your way up? Check out some of the information I came across in the book "It's Not All About Me." Get your Dork on :)

Big League Chew And The 80s

This show is centered around Big League Chew and a few other things from the 80s that are almost as cool. Sit back, relax, and enjoy a whole lotta gum in every pouch.

The Chris Top Program 09.15.13

Canada seems to be getting cooler all of the time. First they gave us the Pizza Burger and now commemorative coins featuring Superman. Have you heard of Uzbekistan? No worries...neither have pageant officials for The Miss World Beauty Pageant.

The Chris Top Program 09.12.13

Be on the watch for a loose gorilla and a talking urinal cake could save your life.