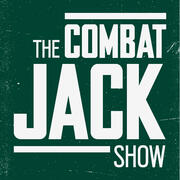 The Tech N9ne Episode

Strange Music boss chopped it up about being drug free for 8 years, his relationship with Kendrick Lamar and T.D.E., his upcoming Independent Grind Tour, how he almost became a dance for MC Hammer, his relationship with Tupac, Lil Wayne, ghosts, witches, God and more. Learn and sizzle #Fuckybergs.

The Jean Grae & DonWill Shoot The Sh*t Episode

Another episode with Jean Greasy. Our friend and liquor thief DonWill stops by. DJ BenHaMeen is back from Africa. A-King is still alive. Dallas Penn makes it to the studio. Good times, good talk.

The Bobbito Garcia Episode feat. Jean Grae

When I met Bobbito back in 1989, when we were both interns at Def Jam, I never imagined dude to be facing such an illustrious career. Basketball, official #Shoemanati, a&r, label owner, author, actor, filmmaker... we talk about the origins of MF DOOM, his history with kicks, memories of the legendary Stretch & Bobbito show, his documentary 'Doin It In The Park' ... man this is too much. PLUS Jean Grae sits in as a guest co-host. Is she gonna be a permanent feature??? Tune in.

The Jeff Weiss Lost Episode

As you might have heard, Shots Fired, the iconic LA podcast staring Jeff Weiss and MC Nocando, is the latest addition to the LoudSpeakers Podcast Network. A couple of months ago Combat and Pete sat down with Jeff, aka Passion of the Weiss, and chopped it up regarding his book Tupac Vs Biggie: An Illustrated History of Rap's Greatest Battle, his podcast, whether white boys are running hip-hop journalism and insights into Jay's MCHG album. Not to mention a walk down memory lane through the golden age of hip-hop blogs.

The Rap Genius Episode Part Deaux

Its a New Year and Dallas Penn doesn't show up because he's not effn with Rap Genius. Is it because they're perpetual douche bags? Is it because they got a slap on the wrist from Google after they cooked their SEO books? Who the fux are these guys and why do they continue to piss the rap and tech and business world off? After getting through mad bullshit, we finally get some candid talk from these #Fuckybergs.

The Elliott Wilson, Danyel Smith and B.Dot Rap Radar "Eff Your Holiday" Episode

Eff your holiday! We got with the YN ya'll love to hate, his boss wife Danyel and his right hand that… you also love to hate. So much GREAT convo that I don't even know where to begin. I don't care about what ya'lls is 'sposed to be doing with yer family an' schitt for the holiday, just unwrap this episode, throw it on the headphones and don't ever let them tell you Santa Claus doesn't exist. The Black one.

The Buckshot and Smif n Wessun Duck Down Episode

Is a Duck Down event a sausage fest? Do they get chicks? It's greater than that as Buck Shot, Tek and General Steel share their days of running with Tupac, how Duck Down almost signed Eminem, how Buck is doing way more than music and how he's got the answers. Also, wifey Unbelievable Kim stops by and talks about her "controversial" classic song "Santa Claus Is A Black Man".

The Marathon Episode Featuring BIC, Freshalina, Kool AD and Marco Polo

What happens when four guests get booked for the Combat Jack Show on the same night? You're about to find out! Sit back and enjoy as the CJS crew brings you up and coming Bronx rap group, BIC (Bitches Is Crazy, 29 min mark), Freshalina (Crunk and Disorderly, 1:09:01 min mark), Kool A.D. (Formerly of Das Racist, 1:49:31) and NYC producer Marco Polo (2:18:30). For the next two hours and forty one minutes (yes, you read that right) you are now tuned in to Thee Almighty Combat Jack Show!

Nipsey Hussle & Karen Civil Episode

On this week's episode of The Combat Jack Show, we have Los Angeles, California rising star Nipsey Hussle. We talk everything from is early beginnings in LA, his rising fame to stardom, him almost doing a long stretch in prison after "hiding out" with a warrant on his head, his beef with complex, his new $100 mixtape Crenshaw and more. Also, riding shotgun with Nipsey is the beautiful media maven Karen Civil. KC speaks on her ascension in the industry from interning with Funk Master Flex to working with the likes of Lil Wayne, Jeezy, being an integral part of the Beats by Dre empire etc. It.Does.Not.Stop.

The Ty Dolla $ign Episode

Singer, songwriter,producer and artist Ty Dolla $ign stopped by TCJS and talked Toot It And Boot it, how he hasn't sang about fisting chicks yet, and why he shouldn't be compared to the Future or them other modern day crooners.

The Keith Clinkscales Episode

Revolt TV's CEO Keith Clinkscales talks about how the revolution is being televised. One day after the passing of his father, former Globetrotter Alvin Keith, Clinkscales talks about VIBE and it's intimate relationship with Tupac and the Notorious B.I.G., his long relationship with Puff, how he was a part of Lebron James' announcement and his his biggest victory to date: how he beat cancer. It's not just rapper dudes over here. Put your book down and learn something!

The Anil Dash Episode

Entrepreneur, techie, writer and geek, we went with non rapper dude Anil Dash for this episode. I totally enjoyed where this one went, so many gems dropped about Silicon Valley, how we either create value or waste endless hours on social media, and of course, how the evils of racism affect who and how we interact with online. I knew we'd learn something but I had no clue this would be so fun. Be on the lookout for his upcoming ThinkUp app which determines how you spend your time on these Internets. Throw on the headphones and learn something!

The Marc Ecko Episode

Marc Ecko walks us through his extraordinary journey, how he came up from a naive Hip Hop fan to becoming a household name, his run with Diddy, why Bobby Kondors has him scared to blow trees today, the Barry Bonds baseball thing, why the education system has him mad and why you should run cop his book "Unlabel: Selling You Without Selling Out". He's not Che Guevara with bling on, but he's Complex.

Bun B And Maseo (De La Soul)Special A3C Episode

Another Special A3C episode in which the legendary Bun B sits live on stage to discuss various topics, and in which DJ Maseo, the original Plug 3 from the legendary De La Soul crew gets pulled from the crowd and onto our stage to talk De La history, fatherhood, grandfatherhood, the differences between Hip Hop in 1988 and in 2013 and more.

The 2 Chainz Episode (Live)

We were down in ATL for this year's A3C conference and had the opportunity to do a live sit down with the "Hair Weave Killer". My goal was to get 2 Chainz to talk about things he never talks about. Like how he values Lil Wayne's mentorship. And how he never thought being dumb was cool. And how some consider him to be an EDM artist. I wanted the audience to walk away knowing that you can't judge a book by its cover, or a Tity Boi by his name. Internets, this episode right here is different.

The Adam Mansbach and J. Period Episode

New York Times bestselling author Adam Mansbach (Rage Is Back, Angry Black White Boy, Go The Fuck To Sleep) and mixtape dj and producer J.Period (March 9: B.I.G. Tribute, J.Period & NaS: Best of NaS) were this week's guests where we chopped about being white and aware of white privilege, whether no graffiti on the NYC transit lines is a good or bad thing, Mansbach teaming up with Sam Jackson, J.Period becoming music supervisor to the Brooklyn Nets, whether there's really hope for a true post-racial America and more. Smart talk, no filler. Let's go.

The Combat Jack Show: The Big Daddy Kane

King Asiatic Nobody's Equal. It's not every day we get to sit with a legend. Kane goes deep with his history, what he thinks about Mr. Cee, how he produced the majority of 'Long Live The Kane' with no credits, how Doug E Fresh taught him how to rock the crowd, how some cats from The Juice Crew wasn't fuxin with him, how he really wanted to battle KRS-One, what Madonna smells like, how he shopped a young Jay Z with no success, why he started wearing purple silks and such... This one is a marathon, but with Kane, there's no half steppin'

The Just Blaze Returns Episode

It's been a hectic summer for the Cheat Code. Deals, touring, doing interviews with other radio shows and finding more creative ways to spending his money took Justin away from us for several episodes but he's back! Just talks how them other radio shows butchered his interviews, his deal at Capital, the MTV VMAs and a whole lotta other shit. Let's go!

The Combat Jack Show: The Pastor Troy and Shaheem Reid Episode

Shaheem Reid now of Life + Times fame tells us how he landed his recent Oprah Winfrey interview, how he's become an a&r man without an office and how life is great after MTV. Pastor Troy has gone full movie director without the Kickstarter as he tells us about his upcoming 'We Was Homeboys' movie project. Plus, Dallas Penn is back!!!

The Spike Lee Episode

Spike Lee talks about the controversy behind his Kickstarter campaign, the ills of gentrification in his beloved Brooklyn, his relationship with Mike Tyson, why Halle Berry is the actor he's most proud of putting on, why he still hasn't seen 'Django Unchained', his instrumental role in making Jordans the hottest sneaker ever made, what ever happened to Matty Rich, why Michael Jordan now wears mom jeans, how his movies (like his upcoming 'Old Boy') is getting bloodier, and a whole lot of other ish. It's easy to take this man for granted, but looking at the impact he's had on our culture, we gotta do the right thing and give Mars Blackmon his props.

The Combat Jack Show: The DMC Episode

The King Of Rock Darryl McDaniels raps harder than he ever did on this episode, spitting about coming of age under the influence of the Cold Crush and the Furious Five, the rise of Run-DMC, the GOAT rap group, alcoholism, being an orphan, the death of Jam Master Jay and the eventual break up of the group. He also talks about his lifelong love for comic books and how he's about to publish his own under his Darryl Makes Comics company. This interview is guaranteed tougher than leather.

Combat Jack Show: The Chef Roble Episode

On his return to The Combat Jack Show, Bravo's top chef, Roblé talks Trayvon Martin and how he still gets profiled, why he doesn't hit chicks he works with, his Food Porn clothing line, his past "beef's" with Mike Tyson and Sean Price and more. Tune in cuh cuh.

COMBAT JACK: Zimmerman Publicuty Stunt

Internet radio star Combat Jack, who co-hosts The Combat Jack Show With Just Blaze, brings you and your listeners an exclusive, fully produced, no-holds-barred audio commentary every week. Jack's not afraid to bring the heat, and he always calls it likes he sees it. This week, Combat thinks that George Zimmerman "car rescue" was really a publicity stunt.