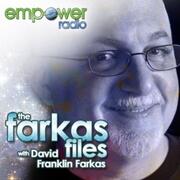 An Update from WalkAbout! Roxanne Mousseau

Roxanne was my guest just about two months ago and shared that she was leaving on WalkAbout in a few days. We have been keeping in touch on FaceBook chat either from her smartphone or when she had WiFi. So, having taught English in Bali, until her visa expired, and spent time tending horses in the Australia outback for a while, she is now in Perth Australia, with good WiFi and ready to give us an update about living for weeks guided by Spirit. Join me to hear her adventures, what she has learned and what it's like to really be on WalkAbout… which as you know is one of my favorite subjects!

Living A New Paradigm: Big Changes, Soon!

Claudia McNeely, a frequent guest, will be back with us this week to discuss a big energetic shift that will change, well... everything! This shift is often referred to as 'Living in the Heart' or 'The Fourth Dimension.' But what does that really mean? Let's find out! I've been hearing this for a while, but when Claudia says it's going to happen in April, I pay attention and want to know more. Claudia not only tracks the various phenomena known to affect how each of us feels every day, she also has online groups that report their symptoms to her on a daily basis! I depend on her reports to figure out why I'm feeling off on a particular day. Now you can figure this out too!

Teri Griffin Williams - Soul-cial Connector

Teri Griffin Williams has two, count 'em, two shows on Empower Radio and she has so much going on that makes sense. She is both a social media guru and a shamanic healer and sees the connections between those two worlds. So, we'll have a great time talking about how the Internet is an analog or metaphor for Consciousness and contentedness. And, I'm sure, much more!

Post-Traumatic Church Syndrome

We've had other guests talk about their path away from Church and Religion and toward faith and spirituality, so when I saw info about a new book I just had to get the author on our show. Debut author Rebecca 'Reba' Riley wrote Post-Traumatic Church Syndrome: 1 Year. 30 Religions. A Memoir of Humor and Healing, coming out Fall/Winter 2014. She writes candidly about the fascinating and hilarious year she spent experiencing thirty religions before turning thirty-a personal quest which led to spiritual recovery from a bad case of "Post-Traumatic Church Syndrome" and physical healing of a chronic mystery illness.

I Survived Lung Cancer Using Holistic Treatments

Told he had lung cancer and 6 months to live, Carl Helvie refused chemotherapy/surgery and used holistic natural, non-invasive interventions. Thirty nine years later he may be the longest living lung cancer survivor. Now 81, he not only beat the odds of lung cancer but unlike the average 75 year old, he is free of chronic illnesses and takes no prescribed medications. He will share his story about how to prevent/overcome lung cancer and live disease free into your older years using a holistic natural lifestyle. What a walkabout!

Psychic & Business Consultant Robin Clare

Robin Clare is a highly regarded spiritual entrepreneur with 25 years of experience as a seasoned corporate MBA plus the past 10 years of supporting spiritual seekers. Now, she is merging her two career paths to bring Clare-ity to her client's personal and professional lives with business know-how and universal access. As a master spiritual messenger, Robin is honored to live her life's purpose in service to others. So whether you need a business plan or need your broken heart healed, a sacred ceremony or a reading of your records in the Akasha, Robin can help. I have met a few people lately with both strong business consulting backgrounds and psychic / healing abilities, but Robin is offeri...

Ancient Christians Really Dug the Dead… Bishop Kristina Rake

In certain Christian denominations anything having to do with ghosts or talking to the dead are considered bad, wrong and demonic. But, what does the Bible and the ancient pre-Christian teaching on which was based, actually say about psychics, the dead and our relationship to them? Who else would know about this besides our frequent guest, theologian, Bishop Kristina Rake? Don't miss this conversation. No telling where we will go this time!

Divine Feminine Alchemist… Roxanne Mousseau

Roxanne Mousseau is one of those people whom I knew immediately would be a fascinating guest. She realized she was 'different' from childhood but it took a long winding path to figure out how to use her gifts. We'll hear her story and how she works to help people transform their limitations into strengths. She calls herself a Divine Feminine Alchemist, Guide, and Spiritual coach. I suspect she is more than that

The Bible vs. Psychics: What Does it Really Say

She's ba-ack! In certain Christian denominations all things psychic are considered a bad thing. But, what does the Bible and the ancient pre-Christian teaching on which was based, actually say about psychics? Who else would know about this besides our frequent guest, theologian, Bishop Kristina Rake? Don't miss this conversation. No telling where we will go this time!

Ascension Flu and Why You Feel Lousy For 'No Reason' with Claudia McNeely

Have you had random days of low energy, body aches, unfocused fuzzy-headedness? Do you sometimes feel you're coming down with something that never actually turns into illness? What's all that about? Some call it the Ascension Flu. As the planet rises in vibration we have moments, days, weeks of feeling something is not right. Add to that the effect of solar flares, cosmic wind (yes, that's real thing,) earthquakes, etc. and people who are sensitive are hit by pain. Claudia McNeely not only tracks the phenomena know to cause this, she has online groups that report their symptoms to her on a daily basis! I depend on her reports to figure out why I'm feeling off on particular day. Now you can f...

Australian Aboriginal Healing with Robbie Holz

After contracting Hepatitis C through a blood transfusion, Robbie Holz healed herself using Australian aboriginal healing principles. Subsequent to the passing of her husband Gary, Robbie journeyed to stay with an Outback aboriginal tribe, experiencing the power of their 60,000-year-old ceremonies for herself. Their book, Secrets of Aboriginal Healing: A Physicist's Journey with a Remote Australian Tribe is the inspirational true story of her husband, Dr. Gary Holz, a prominent physicist, who made a healing journey to a remote aboriginal tribe in the Australian Outback after he was told that his MS would soon kill him. What he learned in a remote village in the Australian outback saved his l...

Notes From Over the Edge with Jim Palmer

Jim Palmer has been on the show before and it's a treat to have him back to discuss his new book 'Notes from (Over) the Edge: Unmasking the Truth to End Your Suffering.' A former pastor and theologian, Jim Palmer keeps his master of divinity degree in a box beneath his bed. He has a different ministry now. In his quest to know God without the context of religion, Jim's new book addresses some of the core questions of life… what is truth? Why do we suffer and how can I end my suffering? And how can I achieve peace?

Shamanic Soul Work

Melissa LaFlamme, MA is a visionary artisan of cultural evolution. She's here to arouse souls to that barely-heard call of our wildest potential. She is a Trouble-maker for what gets in our way of embodying a soul-centered way of being in the world - one that is deliciously alive, creative, radically human that opens us to living, loving and serving from the core of our wild, ravished hearts.

Andras Corban-Arthen on The Farkas Files

Defining Paganism is, in my experience, complicated and difficult, mostly because each individual and group has their own answer to the question. This week's guest Andras Corban-Arthen is both a scholar, practitioner and recognized international leader of the pagan world. I read his info sheet about Paganism and understood its roots, history and the confusion about it, for the first time.

Dan Hanneman on The Farkas Files

My guest this week, Dan Hanneman, is known as "The BlockBuster" for his transformational techniques and messages that shift a person from feeling blocked to realizing their greatest potential. He is a trailblazer and master healer in guiding healers suffering from being Invisible (in the closet and struggling) to becoming Invincible (powerful and prosperous). And he will demonstrate some of his methods on the show.

Mas Sajady on The Farkas Files

Mas Sajady was my guest in October and we talked about his profound healing gifts that arose after his two near death experience. I wanted to experience his work, and I did, this past Monday. On this week's show we will discuss that experience from two perspective. Mine as the recipient and his as the remote healer. I think the results may surprise you!

Confidence & Credibility Alchemy with Guest Elaine Lockard

Everyone wants a coach these days... this one is different! Elaine Lockard, CTACC, CMEC, CHP, CM, is The Confidence and Credibility Alchemist to Amazing Conscious Business Women and is the founder of NEWPATHFORLIFE, LLC.

Hogwarts meets X-Men meets Business School?

Kelle Sparta is an old friend and has been with us before. We'll find out what she's doing in cahoots with Kathy Scheiern. These women see the world from a VERY different perspective. They look at how the energetics of the person, the culture they are from, and the beliefs that they buy into form a triple strength brew of creative force. If you think you know how the world works, think again. These two will set your perspective on its head.

Maureen McElroy on Farkis Files

There are special, unassuming people who do amazing things. Maureen McElroy is one of them. A powerful healer in a small unassuming package. Maureen does amazing psychic surgery and other remote work. She is likely to say, 'who's your friend' nodding toward a companion usually only I can see.

Tina Erwin on The Farkas Files

Tina Erwin has an amazing resume, including a long military career in the US Navy Submarine Force. But, I heard her talk on Wendy Garrett's show here on Empower Radio and knew she was on the same page with me about ghosts. Tina Erwin, CDR, USN, Ret, is not your typical ghost hunter. She doesn't have to seek them out, they hunt her. They follow her everywhere, no matter where in the world she is, until she helps them. What does she know that we all need to know? Tina has written three books compiling Ghost Stories from the Ghosts' Point of View: Trilogy (Volume 1). and often speaks about the Physics of Metaphysics. Since I have found that to clear ghost issues that affect the living one must ...

Where Did the Weird Traditions Come From? on The Farkas Files

Halloween, no doubt you where out doing weird stuff... Wearing costumes? Trick or Treating? Scary decorations and Jack 'o Lanterns? But, what is that all about? Where did it come from? What is the history and traditions of All Hallow's Eve? We'll find out talking to two of our favorite guests, Tiana Mirapae & Claudia McNeely

Mike Wanner on Farkas Files

I met Reverend Mike Wanner years ago at a American Society of Dowsing Convention. When he contacted me about his new book I decided it was time for you to meet him too. He has developed a healing approach he calls, Quantum Quatro! Subtle Energy System Support. I'm always happy to hear how a healer developed and now uses their gifts. Mike has studied around the world and uses and teaches, Reiki and Integrated Energy Therapy.

A Profound Gift of Healing with Mas Sajady

I am always looking for healers to interview who get startling results. This week's guest is one of those amazing people. Through two near death experiences, Mas Sajady has been gifted with astonishing abilities that transform people's lives effortlessly. Akin to famous healers throughout history very few have achieved these miraculous levels. I'm excited to hear how he helps people recreate their realities substantially after just one or a few encounters.

Claudia McNeely - 'Psychic Protection: What, Why, and How?'

Claudia McNeely, a frequent guest, is back with us to discuss Psychic Protection. This is probably the most ignored subject in the Psychic Community. What little is taught is often ineffective against a true psychic attack. Claudia, like me, knows this reality from experience. We each have our methods and I'm looking forward to learning more from her and hearing about her new eBook about Psychic Protection. As a friend of mine often says, 'It's not all White Light and Unicorns out there.' Join us to learn the What, Why and How of Psychic Protection!

Victorea Luminary on Farkas Files

Victorea Luminary is a Shamanic Practitioner of the Inca tradition, a Teacher, and Author who specializes in assisting people to achieve their heart's desire. Since I have recently been initiated into some rites of the Inca tradition, I am very curious to hear more about Victorea's understanding of this healing way and the work she has developed combining many healing methods. Well have great fun putting the pieces together. Join us!

The Passion Path – Disempowering Dominance

I heard about Rebecka Eggers from a mutual friend who urged me to interview her. As soon as I started to read her new book 'Disempowering Dominance,' I knew why. She is brilliant, insightful and has an important perspective. She will join us live from Mexico to discuss what she calls 'The Passion Path.' I've been looking forward to this conversation, join us...

Complementary-Alternative-Integrative Medicine with H. Robert Silverstein

If you suffer from – allergies, asthma, high blood pressure or cholesterol, cancer, chronic fatigue, headaches, heart disease, joint pain, skin disorder, or rheumatoid arthritis Dr. Silverstein has answers for you! He is the Medical Director at the Preventative Medical Center, in Hartford, CT and the author of the book 'Maximum Healing.' Based on his CAIM (Complementary-Alternative-Integrative-Medicine) approach, Dr. Silverstein outlines a program that integrates modern medical practices with alternative and ancient forms of healing. Always recognized as cutting edge, he became aware of the very simple Natural Human Design Rules, called biologic principles, which allow disease prevention and...

Rev Bishop Kristina Rake

She's ba-ack! This time, we will look at Creepy Christianity... strange unexplained things that really happened or are still happening. Paranormal? Miracles? Who else would know about this besides our frequent guest Bishop Kristina Rake? Like what? How about, people with bleeding stigmata wounds. Or, the incident in the 1100s, when the communion wafer did turn into flesh. Or, St. Bernadette of Lourdes died in the 1800s, but her body has never decayed... and much more! Don't miss this conversation. No telling where we will go this time!

"Traveling to Parallel Universes"

While physicists are fussing over whether there are multiple universes, Trish LeSage helps people visit them... right now! Trish LeSage is a best-selling book author and writes magazine articles on Metaphysics, self-empowerment, and body-mind-spirit topics which have been published in ezines and in magazines distributed Worldwide.

Ascension is Not For Sissies

Claudia McNeely, a frequent guest, is back with us to discuss the effects of the rising frequencies of the Earth on the people living here. Ascension refers to the rising vibration level planet Earth and its inhabitants are experiencing. Claudia tracks various signs and Earth phenomena and how hard they are on us physically, emotionally and spiritually and how these energies are creating change in our world. Her online community gives daily feedback about their feelings and physical symptoms giving Claudia a unique take on how ascension is affecting people. Your unexplained feelings, sensations, aches and pains and other 'unexplained symptoms' may make a lot more sense when you get her persp...

"What Are Reality Shifts & Alternate Histories"

Cynthia Sue Larson is a Spiritual Coach with a fascinating perspective. Any conversation with her includes ideas like Quantum Jumping, Alternate Histories and Reality Shifts.

Katherine Mayfield on the Farkas Files

Author Katherine Mayfield is a former actress who has been the Off-Broadway stage and on the daytime TV drama Guiding Light. Her new book Bullied: Why You Feel Bad Inside and What to Do About It, a guide to recovery for teens who have been bullied, was just released and is targeted at reducing teen suicide.

Sonja Grace, Mystic Healer, Psychic… and More!

Mystic Healer, Sonja Grace does many kinds of psychic and healing work including energy medicine, etheric clearing, structural and cellular healing work, mediumship and animal communication. She also has experience with aliens!

Divine Nobody: Being Jesus

Jim Palmer keeps his master of divinity degree in a box beneath his bed. But he has a different ministry now. In his former life he was a successful senior pastor, but that was before he walked out on institutional church and organized religion to figure out what was real about his relationship with God. And, he helps others do that same thing.

Healing the Inner Wounds of War with E.J. Drury

E.J. Drury is a Vietnam Naval veteran who returned physically unharmed, but with deep inner wounds. His book 'A Different Kind of Sentinel' is the story of his path of healing that explores the collaboration of the conscious and the unconscious minds using Active Imagination and the Transcendent Function, the process at the heart of Carl Jung's theory of psychological growth. Seeing this healing as a spiritual emergence he has developed methods that help other returning vets with what the Marines now call their 'moral injuries,' a form of PTSD caused not by trauma or terror, but by the pain of what they did in wartime. How does this relate to shamanic practices like, journeying, soul retriev...

Life Between Lives with Trish Casamira

This week's guest, Trish Casamira, is a local friend, but we only recently met in person. She is a healer, hypnotherapist, shaman and one of the few people trained in the Life Between Lives process.

Guest Francine Bizarri

Francine Bizzari is an internationally known psychic who is widely sought after throughout the U.S., CANADA and Europe for her work with clairvoyancy, healing, ghost hunting, auras and psychic readings. She has also done psychic detective work.