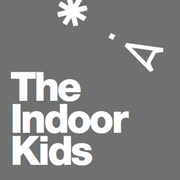 Games to Write Home About with Jordan Morris

Our best girl Jordan Morris joins us today to talk about games he's playing, stuff he's watching, and we go over 25 of the 50 games that are coming out in the next few months that we are either anticipating with baited breath... or shrugging over. Enjoy!

Tenacious D!

Today Kumail and Emily are freaking out to welcome Jack Black and Kyle Gass, aka Tenacious D, to the podcast! Hear them talk about the video game golf championship that nearly tore them apart, Jack's experience on Brutal Legend, and much more!

Video Game Bands with Jonah Ray

Today we welcome our good pal Jonah Ray to talk to us about The Meltdown with Jonah and Kumail, one of the grossest trends in fanfic, and we walk through some of the best bands that create covers of video game music.

SDCC News Wrapup with Kumail and Emily

Kumail and Emily bring you all the news you need to know about (read: all the news they care about) that came out of this year's SDCC! Also they stop along the way to take you to an arcade in Montreal, to make AntMan puns, and to sing the A-Team Theme. So, pretty standard.

Destiny of the Kardashians with Jessica Chobot

Today we welcome Nerdist News' own Jessica Chobot to talk with us about why she hates anthropomorphized animals, why people are so mad at Kim Kardashian, and what she thinks of the Destiny Beta. Plus Twitter game and more!  

Canon and Old Cartoons with Brian Thompson

Today The Indoor Kids welcome Brian Thompson (Amateur Scientist.org) to talk with us about games he's playing now, cartoons from his childhood that get him excited, and much more! Also some gaming news!

Patriotic Games with Ian Karmel

Today we welcome comedian Ian Karmel to walk with us through the hallowed halls of the most patriotic video games in our American history. Also we talk about a lot of other stuff, plus we discuss Snowpiercer and Shovel Knight in the Intro Kids!

Too Many Potions with Jesse Thorn

Today we welcome Jesse Thorn (Maximum Fun, Bullseye) to talk about being a parent, his long and baseball-filled history with video games, and a ton of important philosophical, psychological, and social issues. Plus Skyrim. Enjoy!

E3 Part 2 and more with a Cavalcade of Stars

Kumail and Emily had so much to do at E3 that they couldn't cram it in to one episode! This week, you'll come with them as they tour the Midwest, and then you'll jump back in time and come with them as they go to parties at E3, walk the floor at E3, and run into buddies like Malik Forte, Troy Baker, Zach Woods, Kyle Hilliard of Game Informer, and more!

E3 Part 1 with Griffin McElroy

Today we are joined by the wonderful Griffin McElroy (Polygon, Maximum Fun) to talk about the wonders of E3- what were the trends? What fell flat? What got everyone excited? Let's find out! Next week, you'll hear the Indoor Kids con diary from E3, as they took their trusty tiny recorder to all the parties and demos, but had too much fun with Griffin to include it here!

Max Silvestri: 100 Percenting It

Today The Indoor Kids welcome Max Silvestri, good friend and avid gamer, to talk about Game of Thrones, action movies, gaming news, and much more!

Educating Cameron with Jordan Morris

AND WE'RE BACK! After a month-long hiatus, Kumail and Emily are back with new episodes, and we decided that we should return with an education. We decided to pick a person who has been raised in a dark dungeon to introduce them to videogames since their inception until today. What are the highlights? What are the advances? Joining us on this adventure is Jordan Morris, one of our favorites.

Time Capsule: SexMen and Video Game Writing with Tom Bissell

Welcome to the final time capsule episode of The Indoor Kids (relax, that just means we're going back to all-new episodes next week!), and by far one of the most thought-provoking episodes we've ever done. This one was recorded in 2013. We welcome Tom Bissell, video game critic turned video game writer, to talk about how wrong he was in approaching video game criticism. Plus you also get Kumail and Emily, in the here and now, talking about our week in entertainment consumption and everything else worth discussing.

Time Capsule: Creepy Gaming Stories and Goodbye Kinect with DC Pierson

Curl up by fire but leave all the lights on as you listen to this genuinely creepy episode with DC Pierson where we discuss some game-related stories that defy explanation... or are just a really good haunted cartridge story. Plus you'll get Intro Kids with Kumail and Emily, in the here and now, discussing Godzilla, Infamous 2, gaming news and more!

Time Capsule: Junior Mints and Jordan Morris

Join us, won't you, as we reintroduce you to one of our favorite episodes- #23! In this episode, Jordan Morris joins us to discuss lost and unreleased games that have become near urban legends. Also, you'll hear Emily and Kumail, here in present day, talk about games they're playing now, movies they're watching, and much more!

Time Capsule: ET Landfills and Dan Harmon

Hello all! Kumail and Emily regrettably are too overloaded in the month of May, so they've decided to re-release four of their favorite episodes along with an extra long Intro Kids. Today, you'll hear about gaming news, how Kumail and Emily are failing at Trials Fusion, and why we chose Episode #19 with Dan Harmon as our first Time Capsule.

Titanfalling for Abbie Heppe

Today we welcome Abbie Heppe, Community Manager of Respawn, to talk about how Titanfall has taken her around the world, how she got her start in the gaming industry, and much much more. Plus a bonus Intro Kids with just Emily!

WonderCon LIVE with Kevin Pereira and Jordan Morris!

Today we welcome our good friends Kevin and Jordan to the madness that is WonderCon in Anaheim! You'll hear us talk about racist TMNT toys! You'll hear Snoop Dogg! You'll hear Matthew Burnside being teased for how young he is! You'll hear top ten lists and more! (We apologize if we talk over each other a bit, it was impossible for the panelists to hear each other on stage.) Thanks to everyone who came out to listen to us talk for an hour in a big room, and special thanks to everyone who asked questions and to Bob the Sign Language Interpreter!

Listen to us Marvel with Devin Faraci

Devin Faraci, one of our favorites, joins us to talk about gaming news, video game movies on the horizon, movie news, Archie comics news, the trouble with Kickstarter, and much more. Really. We pack a lot into this episode. And Matthew Burnside joins us for the whole episode.  

Miami Business with Kumail and Emily

Please join Kumail and Emily as they end a very busy week and wind down by talking to you guys about video games and their lives. You'll hear about their trip to Miami, hear stories of arcades and IPad gaming, hear about news from PAX East to NPR pranks, and much more! Plus, if you stick around until the very end, you'll hear a bonus lesson in historical moments in social justice!

Sim Life with Thomas Middleditch

Today the Kids welcome Thomas Middleditch, friend and fellow cast member of Silicon Valley, to talk about how his girlfriend has to hide games from him, his troubles with flight sims, and the many game-related leagues that he is in. You will love him. The Burnside joins to talk news and more!

Completionism with Jason Ritter

This week Kumail and Emily welcome actor Jason Ritter, a Twitter guest request, to talk about working, gaming, and growing up gamer. Plus we play a Twitter game! You'll love it.

Hot Lap with Malik Forte

Today Kumail and Emily welcome Malik Forte, the brand new games editor for Nerdist.com! We're also joined by Matthew Burnside for a discussion of XBox One games, SXSW, movies that are uncomfortable to watch with your parents, the Street Fighter movie, and much more.    GAMES:  Titanfall, Nidhogg, Tales From The Borderlands, The Wolf Among Us, Mario Kart, Uncharted, Infamous: Second Son, Call of Duty, Gears of War 3, Gears of War: Judgement, Saint's Row IV, Towerfall, Rayman, Battlefield 4, Dark Souls II, Dark Souls, Demon Souls, Ninja Gaiden, NBA 2K14, South Park: The Stick of Truth, Final Fantasy 7, Bravely Default, Threes, Street Fighter: The Movie: The Game   MOVIES:  Veronica Mars, The H...

Indie Gaming and SXSW with Brandon Boyer

This week we are joined by Brandon Boyer, Chairman of the Indie Games Festival, to talk about the landscape of indie gaming, some of his favorites to play, and why he loves games that come from the mind of one person. Plus you can come with Kumail and Emily to Austin, where they eat weird meats and delve into some gaming expos!

Rainy Days with Kumail and Emily

This week, it's raining so hard that Kumail and Emily decide to podcast from their house instead of going into the studio. That means you get lots of talk about games, TV, and movies, lots of talk about gaming news, and Kumail getting emotional about Harold Ramis.

Video Game Family Modding with John and Susan

This week we welcome hosts of Horrible Movie Night, fellow married couple, and parent gamers John Mathot and Susan Wright to discuss all the ins and outs of being gamers and parents. You'll hear how they encouraged their three year old to play video games. You'll hear their code name for Grand Theft Auto and how they modded the game for their 6 year old! All this plus big gaming news and Indoor Kids haikus!

Catching Up with Jordan Morris

Today we welcome our pal Jordan Morris to talk about the Titanfall press event we sent him to, and along the way we discuss Robocop toys, True Detective, Emily and Kumail's broken XBox One, and more! And Matthew Burnside returns for a Walk on the Burnside!

Indoor Kids of All Types with Rich Sommer

Today The Indoor Kids welcome Rich Sommer (Mad Men) to talk about the wonders of 60s props, video games, and his lifelong obsession with board games. You guys, he's in deep, and it's awesome. Plus you get an Intro Kids beforehand where Kumail and Emily discuss games they're playing now and weird news!

Tricks and Relapses with David Wain

Today The Indoor Kids welcome David Wain (director, writer, former member of The State) to talk about how he had a real live arcade in his garage at the age of 12 and why he can't play games that much anymore, plus an Intro Kids with punchy and tired Kumail and Emily. Where else are you going to hear card tricks on a podcast?

Motivation Farming with Dan Harmon

Today the Kids welcome back Dan Harmon to talk about Community, other TV he's watching, and the video games he currently has the headspace for. Plus we talk news with Burnside!

News and Religion with Kumail and Emily

Another week of travel, another hosty episode! This week, Kumail and Emily talk about all the news that's fit to discuss, plus talk about some of the world's best/worst religious video games through the ages. Enjoy the last episode done from a hotel bed for a while!

A Kumail and Emily Episode

Kumail and Emily are in Denver and sharing their hotel fun with you, and not in a weird sex way. Hear them discuss games they're playing and review video game tropes from the ages!

Listsplosion with Steve Agee

Today Kumail and Emily welcome one of their favorite humans, Steve Agee, to discuss some of our favorite TV, movies, games, and music from 2013. Plus both Emily and Kumail excuse themselves at different parts of the podcast. Also, Matthew Burnside returns!!

The Evolution of Themes in Games with Film Crit Hulk

Today we welcome our pal Film Crit Hulk to talk about how story has evolved in video games over time- plus we play the Twitter game and discuss games we're playing now. In the beginning you'll be treated to an extended Intro Kids where Kumail and Emily discuss all the movies, TV, and games they've been consuming over the holidays.

Voices Carry with Troy Baker

Today the Indoor Kids welcome Troy Baker, the leading man of video games, to talk about what it's like to voice Joel (The Last of Us), Booker (Bioshock:Infinite), the Joker in the new Batman cartoon, and an epic ton of other characters. Plus a lot of silliness. A not to be missed episode.

Better Late than Mira with Matt Mira

This week, Kumail and Emily discuss VGX and the games they're playing now while they wait for Matt Mira, who wants to talk mainly about Batman and Bar Rescue. It's a blast. Also, there is a spoiler about the ending of GTA 5 at 57:30-01:00:10 that we warn you of. Be aware.

Getting Grumpy with the Game Grumps

Today Kumail and Emily welcome Arin (Egoraptor) and Dan (NinjaSexParty), aka The Game Grumps. We talk about how the Game Grumps got their start, what makes them so grumpy, the Teenage Mutant Ninja Turtles, and their new music project! Enjoy!

Console Launches and Nature's Butter with Jordan Morris

With all the hubbub about the two new consoles on the market, we thought we'd go back and look at the launch titles for consoles through the ages. Plus we discuss Doctor Who, Hunger Games, and a lot of disgusting stuff. Seriously, we start out the episode saying the c-word a few times, and for that, we apologize, you c-words.

The Indoor Kids/Jeff Rubin Jeff Rubin Show Podcast Crossover Spectacular!

This week, The Indoor Kids combined forces with the Jeff Rubin Jeff Rubin Show for an event that will blow the doors off the podcasting world! Jeff Rubin, Pat Cassels, Kumail Nanijani, and Emily Gordon get together to play the newest prototype of The MetaGame! Hear them argue the relevance of various pop culture things! Hear them make impassioned pleas about Harry Potter! And up top, Kumail and Emily talk about all the gaming news with the release of the PS4 and the upcoming release of the XBox One!  GAMES: Need For Speed: Rivals, Knack, Resogun, Contrast, NBA 2K14, Killzone: Shadow Fall, Destiny, Uncharted, The Last of Us, Killer Instinct, Forza, Madden 25, BioShock Infinite: Burial At Sea ...

Motion Capture with Danny Tamberelli

Today we welcome our pal Danny Tamberelli. You might know him as Little Pete from The Adventures of Pete and Pete, or you might know him as Jimmy from GTAV. Now you'll know him as an awesome dude, gamer, and child star that didn't turn into an insane person. Enjoy!

Inside a Cat's Mouth with Kevin Pereira, Brea Grant, and Sandeep Parikh

This week, Kumail and Emily welcome their pals Kevin, Brea, and Sandeep to talk about Oculus Rift, "girlfriend mode" in gaming, horror movies, GTA 5, and all kinds of other disgusting stuff. Plus we talk about their new Nerdist video, Real Housewives of Horror, and working with someone you love!   The Indoor Kids merch design contest is on until November 15th! http://gynomite.wordpress.com/2013/10/10/indoor-kids-merch-design-contest-part-ii/   Real Housewives of Horror- REAL HOUSEWIVES OF HORROR f. Harley Morenstein & Brea Grant! GAMES: GTA V, Puppeteer, The Walking Dead, the Oculus Rift, Skyrim MOVIES: Jug Face, Grand Piano, Cheap Thrills, The Brood, Suspiria, The Fifth Element, Goblin, Cre...

Critiquing Criticism with Tom Bissell

Today we welcome back one of our favorite guests, Tom Bissell, to discuss his new book about the making of The Room, how he plays games now versus how he played games 10 years ago, and much much more. Don't worry, we still get real silly with it.

Life Tips with Devin Faraci

Today we welcome back our old pal Devin Faraci, Badass in Chief of Badass Digest, to the show to talk about anything from GTA torture to weight loss tips to the problem with fandom. Plus we play a Twitter game all about your biggest gaming disappointments.

New York Comic-Con

This week, Kumail and Emily bring you our patent-pending Con Audio Diary (if anyone has a snappy name for that, holler) all the way from New York Comic-Con! Be with us on the floor as we run into strangers, get over stimulated, see old friends and new, and then reflect on it all from the safety of their home. With Patrick Cassels of College Humor and comedian Mike Lawrence!

Live from the LA Podcast Festival with Blair Butler, Jordan Morris, Jonah Ray, and Matthew Burnside

This episode comes to you live from the LA Podcast Festival, where Kumail and Emily are joined by their pals Blair Butler, Jordan Morris, Jonah Ray, and Matthew Burnside to talk GTA, do some dramatic readings of bad video game cutscenes, and pretend to play baseball. Plus we get the audience involved in a debate about brunch, and give out chicken sandwiches. Enjoy!

The Console Cycle Look Back with Jordan Morris again!

We didn't even get to the topic last time, so we thought we should bring Jordan Morris back for an in-depth discussion of the trends that started in this console cycle, the trends that died in this console life cycle, plus Kumail saw The Breakfast Club for the first time and comic books and GTAV talk and more!

GTA Galore with Zach Cregger

Today, actor Zach Cregger (Whitest Kids U Know) joins Emily and Kumail to rapturously gush about the wonder that is GTAV. We talk about its success, improvements the series has made along the way, story, what it's like to live in the city the game is based on, and much much more. Plus some talk about squirmy moments, Breaking Bad talk, Twitter game and more! Some mild spoilers in this episode, so we recommend that you play through meeting Trevor, the third main character, before listening. There is also a Breaking Bad spoiler from about two seasons ago, but we drop in a warning about that too.

Movies, Games, and Tuna Lap: An Episode with Jordan Morris

Today we are joined by our favorite regular guest, Jordan Morris, to discuss all the latest gaming news, movies we've seen, books we've read, and Kumail's connection to Tay Zonday.

European Rampage with Brian Colin!

This week, Emily and Kumail have a chat with Brian Colin, the director of Game Refuge and the creator of games like Rampage and General Chaos! Learn about the dynamics of designing for an arcade versus a home console. Learn about how hard it was to even choose colors when designing games. Hear billions of stories! Plus Emily and Kumail go to Europe and record from their hotel, discussing gaming news, gaming while traveling, McDonald's commercials, and more!

The Nintendo Hodgepodge Episode!

This week, our guest Jeff Ryan, author of Super Mario, ran a bit late, so you are treated to Kumail and Emily just hanging out and discussing video games and movies and Harry Potter centaurs. Then Jeff Ryan joins us for a discussion about the history of Nintendo and what it needs to do in the future, and finally, we have a fun chat with Matthew Burnside backstage at The Meltdown, catching up on gaming news. Enjoy this hodgepodge of an episode.

Educational Gaming with DC Pierson

Today, the Indoor Kids welcome our old pal DC Pierson to talk about the wonders of educational games that try, with varying degrees of efficiency, to make learning fun. Also we talk about Saved by the Bell for a weirdly long time. And yes, we know we forgot to mention an educational game that was very important in your life. We apologize.

Gone Home to Portland with The Fullbright Company

This week, Kumail and Emily are in Portland and managed to sit down and chat with three of the four creators of Gone Home, the indie game that is the new hotness. We chat with Steve Gaynor, Karla Z, and Johnnemann about X-Files, storytelling in games, growing up in the 90s, their awesome cookies, and much more. Plus Kumail and Emily chat about GTA V news, Dragon's Crown, Papers, Please and more! No Walk on the Burnside this week but we'll catch a few moments with him soon, we promise! Spoiler warning: At 29:50 in the discussion about Gone Home we drop in a spoiler warning that will tell you to fast forward 15 minutes in order to avoid hearing spoilers about the game. You have been warned.

Lost Games and Rashes with Aaron Bleyaert

Today we welcome our good friend Aaron Bleyaert of Team Coco to discuss the newest Clueless Gamer episodes, the ET game, skin conditions, and a host of lost video games that never made it out of development. Listen up!

Borderlands and Morederlands with Anthony and Ashly Burch

Today Kumail and Emily are joined by Anthony Burch, writer of Borderlands 2, and Ashly Burch, voice of Tiny Tina. We talk about the game, the process of creating a balanced game, their web series Hey Ash, and way more! Plus Burnside, news, Twitter games and more! WARNING: there are some Borderlands 2 spoilers, courtesy of Anthony, but we give you audio warning before they happen. But for real, play the game. SPOILERS AT: 53:10-57:35 and 1:05:25-1:06:50

The Last of Us with Bruce Straley

Today we are joined by the Game Director of The Last of Us, a guy who has been with Naughty Dog for many years, to discuss everything about directing a video game, the challenges of a game like Last of Us, character development, and much much more. We loved this interview. **SPOILER ALERT: AT 51:30-1:10:20 ABOUT END OF GAME**

Comic-Conga with Steve Agee, Jordan Morris, Jensen Karp and much more!

Like we always do for Comic-Con, Emily and Kumail spent their time roaming the floor and talking to their friends about the wonders of Comic-Con. You'll come with us to exclusive parties, hear us react to booths, and then hear a run down of the things we found most exciting from this year's Con. Featuring Jordan Morris, listener Alex, Jensen Karp, Benjamin Simpson, Garfunkel and Oates (aka Riki Lindhome and Kate Micucci), Mike Rosenstein, and Steve Agee.

Metagame and more with Jeff Rubin

After numerous requests, we brought on one of our favorite guests, Jeff Rubin, to play the Metagame with us, talk about the games we're playing now, and much more. Burnside was late but joins us at the end to play too! Please excuse Kumail and Emily for not being able to remember the name "Metagame" in the intro. We recorded that part at 2am. You can buy Meta Game here. While we're giving out links, you can preorder Kumail's special Beta Male on Amazon here. You can also watch it on Comedy Central this Saturday, July 20th, at midnight!

Dungeon Mastery with Spencer Crittenden

Today, Kumail and Emily welcome Spencer Crittenden, the resident Dungeon Master of Harmontown, to talk about how he started world-building, how that applies to his love of video games and life, and also how he's a time traveler in Animal Crossing. Plus we discuss playing old Game Boy games, make Spencer describe monsters you've created, talk about what we're playing now, and more more more!

Nerd Consensus with Jordan Morris

Today we welcome back one of our favorite guests, Jordan Morris, to sit around and discuss some of the weirder aspects of nerd culture: dissenting opinions, piling on criticism, changes to origin stories, and more. Plus we talk gaming news, stuff we're playing now, and take a walk on the Burnside!

Nebulous Weiners with Blair Butler

Chronicles of Mistara, Far Cry 3, Luigi's Mansion: Dark Moon, Animal Crossing: New Leaf, Batman: Arkham City, Skyrim, State of Decay, The Last Of Us, Tomb Raider, Resident Evil 4, Infamous: Second Son, Hitman, GTA, Revenge of Shinobi, Ghostbusters, Punisher, Mass Effect, XCOM **SPOILER ALERTS** We talk a lot about video games and movies in this episode, and we want you to be aware of some things you may consider spoilers within that discussion. Be warned: (21:00) - Teeny tiny Tomb Raider spoiler (31:15) - A regular sized Tomb Raider spoiler (33:50 - 48:15) - We talk about Man of Steel at length

The E3 Audio Diary Episode!

 This week, you'll come along with Kumail and Emily as they brave the crowds of E3. You'll be at the conferences and on the floor with us as we watch games, play games, become obsessed with the song from Metal Gear, and listen to Mario talk. Although we never ran into Burnside on the floor, we do a wrap up with him too! E3 forever!

100th Episode with Steve Agee!

Today is a special day, as it's the 100th episode of The Indoor Kids, so we decided to bring back our 1st ever guest, way back when Emily wasn't even on the show- it's Steve Agee! We answer questions from listeners, we each count down our top five video games, and we discuss even more XBox One and E3 news with a Walk on the Burnside!

News Hour with Kumail, Emily, and Burnside!

Today we decided to take on some of the bigger news stories of the week- damsels in distress, the used games controversy, which Tetris piece you would be, games being added to the MoMA, and all the stuff these three Indoor Kids are playing! It's hosty as shit.

XBoxOne Galore with Kevin Pereira!

Today we welcome the wonderful Kevin Pereira to talk all about the XBox announcement from last week- the good, the bad, what we still don't know. Plus we talk Arkham Origins, EA passes, and Burnside joins us to play (within the episode) an iOS game called Spaceteam. Hooray news!

Game Relationships with Jake Fogelnest

 Kumail Nanjiani and Emily Gordon welcome their pal Jake Fogelnest to talk about his gaming history, and then we go through some of the most storied romances in all of video game history. Are Mario and Peach codependent? What is happening with love interests that turn into monsters? We discuss it all. Plus a Walk on the Burnside with Matthew Burnside!

Vanity Gaming with Anders Holm!

Kumail and Emily welcome Ders from Workaholics to talk about games that celebrities have "starred" in through the years, Workaholics, douchiness, and Infinity news. We also play an epic Twitter game with Burnside.

Mascots and More with Dominic Dierkes

Today we welcome pal Dominic Dierkes to run through the history of video game mascots. From Pac-Man to Alex Kidd to Bubzy to Nathan Drake, we go through them all. Plus we talk the games were playing, the movies we just watched, tv and more! And Burnside stops by to talk gaming on the toilet and play the twitter game! The picture is Polygon Man, failed playstation mascot.

We Finish the Swans and More Bioshock

Please enjoy this hodgepodge episode, pulled together from multiple podcasting expeditions. In it, you'll hear video game news talk, TV show talk, discussion of games we're playing now, an interview with Max and Ben, two of the guys responsible for the indie hit Unfinished Swan, a Twitter game, and, at the end of the episode, a spoilery Bioshock wrap up with Matthew Burnside. Enjoy!

Infinite Bioshock Spoilers with Blair Butler and Film Critic Hulk!

We've talked around it for weeks, but now it's time to unbutton our gaming pants and let loose. Kumail and Emily welcome old friends Blair Butler (on her second playthrough) and Film Critic Hulk (who thinks about narrative for a living) to discuss everything Bioshock: Infinite- things we loved, things we missed, what it means for gaming, and parallels to the first Bioshock. DO NOT LISTEN UNLESS YOU HAVE BEATEN BIOSHOCK. You have been warned.

The Language of Games with Tom Bissell

Today The Indoor Kids welcome Tom Bissel, author of some of our favorite video game essays and writer of Gears of War: Judgment. We talk about how we evaluate games, why you should always play games on hard, and how writing a video game has changed the way he thinks about games in general. Plus a ton of Bioshock: Infinite talk with no spoilers.

Bioshock and Babies with Blair Herter and Jessica Chobot

Today The Indoor Kids welcome back their favorite couple, Blair Herter and Jessica Chobot! We haven't seen them since they had a baby a few weeks ago, so there's lots of discussion about that, which the squeamish might want to skip. Plus we talk about Bioshock: Infinite for a long time. No spoilers, but we do discuss the basics of the world and the main characters. Then we talk XBox AlwaysOngate and play a Twitter game!

Salute to Tabletop Games with Ivan Van Norman

In honor of Tabletop Day (which was Saturday), we invited King of the Nerds/Outbreak:Undead creator Ivan Van Norman on the show. As both a gamer and a tabletop gamer, Ivan schools us (and you) on the different types of tabletop games, what they offer that video games cannot, and what are the best way to dip your video gamer toe into the tabletop waters. Plus, we take a walk on the Burnside to give our first, spoiler-free impressions of Bioshock, play Twitter games, and more!

Games, Zombies, and Dogs with Steve Yeun

Today Kumail and Emily are joined by Steve Yeun, aka Glenn on The Walking Dead, to talk about being a minority on TV, zombies, comic books, Steve's lifelong love of RPGs, and more! Plus we have fun with #videogamebands, Matthew Burnside joins us to talk Tomb Raider and gaming news, and Steve tells us a ghost story or two.

Chris Kluwe: Renaissance Man

Chris Kluwe plays for the Minnesota Vikings, and also, he is a legit obsessive gamer. Today he joins us to talk about his gaming history, what he's playing now, how he became a pro-football player, how he applies gaming skills to the real world, gay rights, and way more.

The SXSW Smosh Show with Jovenshire!

This week Kumail and Emily welcome Josh Ovenshire of Smosh Games and King of the Nerds to talk about being on a reality show about nerds, how he got his start in the gaming world (hint: it involves ghosts), sexism in gaming and more. Plus, at the beginning, you get the bonus of Kumail and Emily's SXSW diary. We take you on the gaming expo floor, we take you backstage at comedy shows, we give our thoughts on virtual reality. With cameos from Natasha Leggero, Martin Starr, and Ken Marino!

Rock n Roll Gaming with Steve Agee

Today Kumail and Emily welcome our old pal Steve Agee to discuss games we're playing, some recent gaming news, how we deal with motion sickness and addiction to games, and way more. Also, we gear up for March, when one huge game comes out every single week.

News and Aliens Hour with Jhonen Vasquez

First up, Matthew Burnside stops by for an extended news segment- we discuss all the PS4 news, IGN news, Bioshock news and more! Also, both Burnside and guest Jhonen Vasquez (Johnny the Homicidal Maniac, Invader Zim) have played Aliens: Colonial Marines, and they have wildly different (while still negative) thoughts on it. Plus hear about Jhonen's influences, his gaming history, and more!

Musicals, Commerce, Goats, and Depression- with DC Pierson!

Today we welcome podcast pal DC Pierson to talk about the latest video game news, odd things we used to do while playing video games, depression as a video game, and more! Plus we welcome Matthew Burnside with a review of Ni No Kuni and more!

The Gaming Influence with Jordan Vogt-Roberts

Today is the Indoor Kids' dear friend and director extraordinaire Jordan Vogt-Roberts. He is a lifelong gamer and talks about how growing up in gaming has influenced his choices as a director, and how they're influencing all of our careers. They also talk about Nick Offerman, Skrillex, Jordan's love of JRPGs, and the new Star Wars movies! Then they welcome Matthew Burnside to discuss gaming news about GTA, Monopoly, and more!

Jilling Off on Violence in Gaming with Devin Faraci!

Today Kumail and Emily are joined by Devin Faraci of Badass Digest to talk about a very hot, very annoying topic to many gamers: the role video games play in violent behavior. We talk some science, some opinion, but don't worry, we also keep it fun and talk about snapshot gaming memories, iOS gaming, and masturbation a lot.

What Makes You a Gamer? w/ Jordan Morris

Kumail and Emily welcome their favorite guest, Jordan Morris, to discuss those weird Nintendo commercials where a person (usually a female) is playing a DS and proclaims herself not a gamer, but an artist. What makes a person a gamer? Is it enough to say you are one? Why do we care so much? All this and more!

The G4 Funeral with Blair Butler and Matt Mira

Today Kumail and Emily are joined by Blair Butler and Matt Mira, two employees of the Attack of the Show and X-Play, two shows that are now dead to G4. They discuss what it was like to work for the network, what they think happened, and where they think tech/video game TV is going from here. Plus we take A Walk on the Burnside with Far Cry, and more fun!