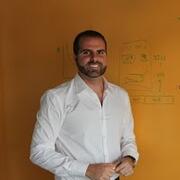 The Only Failure is Not Starting

Why Start a Business? The Only Failure is Not Starting

Urgency & Momentum

Urgency and momentum are key to starting a business....

What's Your Why?

Before starting a business, make sure you know why you want to do so and understand what is motivating you....

When to Share Your Business Idea

So, how do you know when you should share your business idea with other people? In almost all situations, my advice is going to be, share your ideas with as many people in as many cases. Here's why...

The S.M.A.R.T. Way to Set Goals

Let's talk about the best way to set goals. There's a pretty common acronym called SMART goals that breaks down the different ways you want to set your goals to be the most effective...

The Importance of Work Ethic

Several years into Docstoc, I still work long hours and I expect our team to work long hours too. I can't over emphasize the importance of work ethic...

Best Way To Come Up With Business Ideas

So, what's the best way to come up with business ideas? I think of finding business ideas as solving problems. Whether it's regarding your friends, family, work related or school related, what's something that bothers you that is an opportunity to problem solve? A lot of times, those are the best business ideas...

Best Corporate Entity for a New Business

A lot of folks will ask me, what's the best corporate entity when starting a new business? You should always consult with an attorney, but as a very quick overview, there are four general types of structures...

Keys to Successful Public Speaking

What are the keys to speaking in public successfully? There are three things to remember...

Keys to Raising Money for Your Business

There are a couple of really important things I've learned in raising money for Docstoc and for previous companies...

How to Break Out of the Pack

Everyone likes the idea of being unique but when it comes down to it, many of us never really separate from the pack...

Accomplish Things Like Never Before

Build an Online Product: Part IV

Jason Nazar, co-founder and CEO of Docstoc (docstoc.com), talks about the key components of the final part of building an online product. The front-end and back-end of development are explained in this video.

Build an Online Product: Part III

Jason Nazar, co-founder and CEO of Docstoc (docstoc.com), explains the best way to put together the PRD, the product requirements document.

Build an Online Product: Part II

Jason Nazas explains the next important step in building an online product: wireframes. Wireframes are the blue print for your new product...

Build an Online Product: Part I

This episode provides a detailed look at the beginning stages of product development...

Red Flags During the Interview Process

There are three things that I always try to watch out for when I hire a new employee....

Questions to Ask Job Candidates

There are five questions that I ask in every interview that are critical in making sure that you have the best interview to find the best candidate...

Hire the Right Employees

There are three golden rules for hiring the right employees...

The Best Way to Build a Basic Website

If you want to get your basic website up and on the internet very quickly, they are three ways you can go about it...

Getting Your Website Built

The best way to get your website built is to find a technical partner, whether that's a co-founder or someone that you bring on early to help you build the website...

How to Start an Internet Business

There are three golden rules when you are starting your internet business...

Prep Your Resume for a Specific Position

Here are the keys to prepping your resume for a specific job you're applying for...

Negotiating a Job Offer

Sometimes we get so focused on landing a job that we overlook the importance of negotiating the job offer...

Common Job Interview Mistakes

There are some common mistakes candidates make when they interview for jobs. Here is my list of the things to avoid so that you can get the job of your dreams..

Succeeding in 2nd and 3rd Job Interviews

10 Startup Lessons from Superheroes

What every startup can learn from superheroes...