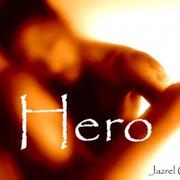 And This Too Shall Past

Love Right

"Have a heart that never hardens, a temper that never tires, a touch that never hurts."

We Come

"We come as writers and dreamers of future days."

Something Greater

When The World Was Young

"Immature love says: 'I love you because I need you.' Mature love says 'I need you because I love you.'"

The best is yet to come

"I would rather have eyes that cannot see; ears that cannot hear; lips that cannot speak, than a heart that cannot love the lord"

I Won't Complain

"God is all I need"

The Time Has Come

"Scriptum" What Has Been Written

"Anyone here with two ears had better listen! There is light within a person of light, and it shines on the whole world. If it does not shine, it is dark."

Eclipsing Hope

"I come from darkness to light revealing the legend written by the great dreamers of life"

Crisis Of Confidence

Wisdom Praise

He Died For Me

Reveal The Almighty

You're Next In Line For A Miracle

"Come before the altar of God"

As I Lay Me Down

Hostage

"Set free the wrath of the Lord and take unto yourself the light of peace"

This is

"This is that moment "

Breaking Bread

Thank you to God for life as he wills it to be so Today reach out and touch a soul a life remember greatness dwells in us all proclaim the truth of his glory remember all those lost and commit to those who are body in the body of God be more than thankful for the least of us is thankful but we who have food, family, and a roof above are blessed and so we must lead in praise to God let us be the angels we seek to our brothers and sisters my heart goes out to the homeless families all across the world happy Thanks Giving

I Need You Now

"Now is the time to reach out"

HEROES

Sky High

A New Anointing

"Walk by faith not by sight"

Beautiful Tears

"Let us stand as immortal light in the darkness of the world."

Proclaim

"Don't go through life, grow through life."

A New World Order

"Arise and see the coming of the Lord the end of days is near"

Off The Record

"One man's battle is everyman's battle fight for victory"

Remember who you are

"Lead with the light of your soul"

The Power

"Reflect protect and direct all power toward better days"

Thy Will

Only Fools Rush In

"wisdom is the wine of kings"

SHINE

I BELIEVE IN YOU

"let no one steal your joy even on your darkest day"

Stop Playing Games

"The Truth is out there to those who seek, but stop play games before you lose."

Love One Self

"With you I always stand be who you are destined to be I got your back"

Transform

"Do the unexpected "

The Gate Keepers

In some are the words of wisdom in some is the ways of God surrender unto him your soul give him the will over your life and you shall be rewarded a place at the throne

Wake Up

"Wake up this is your moment it's time to show them who you are"

Breathe

"We don't give up we stand up and show out"

Serenity

God, give me grace to accept with serenity the things that cannot be changed, Courage to change the things which should be changed, and the Wisdom to distinguish the one from the other. Living one day at a time, Enjoying one moment at a time, Accepting hardship as a pathway to peace, Taking, as Jesus did, This sinful world as it is, Not as I would have it, Trusting that You will make all things right, If I surrender to Your will, So that I may be reasonably happy in this life, And supremely happy with You forever in the next. Amen.

Shed No Tears

"Shed no tears for you are not alone I'm standing here with you in this moment"

By Grace

"All things come by grace"

One more try

"Never doubt what you have become through faith in God"

Sight

"I was blind and you gave me sight you saved me when I failed you"

The Last Chapter

"What man is greater if we are shaped by the same hands? Is your God greater then mine? Why deny me as if you alone is divine as if you are the God of men and you come spiteful an with horror of great pain among us you call poor in spirit" Jazrel Cavon

The movement

"We are never alone "

It's Okay

"Rise above it all"

In The Relams Of Kings

"Kings and change should be born out of the understanding of the needs of those who would be affected by it."

I Was Found

"I was lost now i'm found was broken and now I'm healed."

Rumors Of Tomorrow's Past

There are lessons to learn in life often I teach those lessons haven't lived through the best of times and the worst of times doubters often complain that I think I know it all critics often wait until the problem is solved and than attack well sad to say I do what's necessary to bless those who seek to be blessed remember- A master can tell you what he expects of you. A teacher, though awakens your own expectations.

The Art Of War

This Moment

"I'm not done yet"

100%

"For you I give my life"

self esteem

"Be who you are never change"

Watershed Moment 2

" Refuse not the God of man the power of light the spirit of raw truth is upon you"

Wake Up

You Can't Wait

"you are never alone as long as I have breath !"

Fight Back

"Don't just sit there fight back"

Amazing

"In the thought of grace let none be left be-hide"

This is the End

"This the end as we know it"

Burden To Prove

"Never afraid God is with me always"

Open Letter,Open Book

" The truth nothing but the truth so help me God"

Falling In Love

"Realms unseen"

For Us By Us

" We never give up"

Remember The Spirit

"Lighthouse"

Never Alone Here

"With love you are never alone as long as I draw breath"

Fight Back And Rise Again

" We stand not alone but with the power of God himself you are free when you take wisdom upon yourself"

Fear Of The Day (The Walk)

The Power of You

"This day this hour this minute I pray for you"

Love

"There is no wrong way to love"

You Belong In This Moment

" At our feet is the tide of courage behold the stars cast your wish and see them unfold"

Tears of Hope

"The longer we dwell on our misfortunes, the greater is their power to harm us. Don't be so hard on yourself."

The Final Argument

" Yet we stand far from the corupt king's of men"

The Path

" Remove my blindness so that I may see again the promise of hope"

Overcome

" Stand without a doubt and you shall find the key to happiness"

End

"The end is just the start"

Children Of Destiny

"Walk by the light of God for we are the children of destiny"

I dreamed

"Never the less I dreamed this moment into place"

Love Right

"I love you"

I Believe

"In the shadows of the heart a spark is found growing into the flame of hope"

Dawn

They Said

Undefeated

Enough is Enough

"Peace be with you"

Impact

"Feel the power of truth be not afraid of love for you were born to be loved "

I Am

" I am he who calls the light unto himself "

war no more

"Lay before the warm fire of peace"

we are the new nation

" Walk with us Holy spirit"

The Lies And The Lair

"Behold the double edge sword of truth the fall of your words the doom of lies has come like a earthquake the truth will swallow you whole"

Time and Again

" In love I become the words of those who speaks and the voiceless for I have seen death yet I am immortal as millions stand calling for love I grow stronger time and again I am reborn"

You

"I love you more than words spoken I stand ready to reveal the dawn of hope for I am the writer of your dreams"

Thy Name

" In the darkness I call to the light in my soul a spark becomes a flame as do the seed of faith becomes a tree bearing good friut"

"Letters From Exile"

"The battle of truth has begun and so comes death of the mind"

Stand or Fall

I see realms of peace,love, and the forgotten for they shall come forth and reveal their power for they carry the sands of time the book of kings the tears of the forsaken ,the weak and the outcast for they are the prophets of the signs of the time I stand to comfort heal and love for love is a birth right and not a gift of the popular I stand as a poet a lover and a warrior revealed is the path of destiny as cast the spell of hope using the word of God to bring forth heaven all the angels to be one with man for I seek those who believe waiting hands pray they who come with light shall be the light-houses of all mankind deny not the gifts of sight and your hearing fear not this moment that k...

Behold thy coming

"Let your heart be healed let your eyes see the wonders of truth"

Theory of Jazrel Cavon Part 2

" I am victory and peace of mind behold thy coming neverless come make war with a myth"

Anatomy of an Artist

"I am who I am unafraid to change the world around me"

Prophecies of a Perfect Mind

"Be not afraid of the propecies of thoughts nor the last moment of time behold the door of destiny also known as the door of enlightment of wisdom"

I still believe

"I still believe in the hope that man shall rise to their true power and walk as sons and daughters of the living God"

Human Element

"Stand with me for the forgotten, the voiceless, and blameless let us heal and change the world"

Born Free

" we are the children of destiny we stand ready for victory as the word proclaims"

Love me as I am

" Behold love transform boys into men girls into women and dark into light bitter into sweet"

The Secret Revelation

These are the hidden words that the living Jesus spoke, and that Thomas wrote down. And He said: "Whoever finds the meaning of these words will not taste death.

Moral Man in a Immoral World

"We must bear our own cross walk upon the coals of hell be reborn by fire to see the kingdom of God we must be morally sound"

Confessions of Wisdom

"What a man will confess is the moral character of the man essence his very being"

Help Me Help You

Temptations

" Let not your heart be in want but filled with the light of love be free and seek compassion from your father"

Hear Me

"Exodus"

"Your watershed moment"

The Testimony of Truth

"I am who I am not the first nor the last but made from essence of Truth naked"

Enjoy Life

"Nothing matters if you don't enjoy it"

Don't Stop

" Never give up"

See the mystery of his will

"Be yet humble and thy will see the mystery of his will thy will stand in the center of the Kingdom of God"

Behold say's the Lord unto man

"Whoever seeks to preserve his life will lose it, but whoever loses his life will keep it."

King of Nations

"He who did not create you can not destroy you"

This is your fight !

"Time to Rise"

Open Letter

Who are you to speak the word?

Call His Name Part 2

"be not afraid"

Call his Name

Untouchable

"You shall humble your self before the Lord before he breaks the backbone of your power he is God"