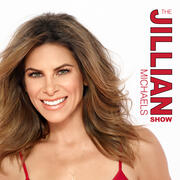 Haters are gonna hate.

Work your way out of that corner.

Jillian's 40!

Jillian's 40!

Cross the bridge or burn it.

Project Awesome Update.

Pushing Jillian's buttons.

What fuel are you addicted to?

Do you have my back?

Fool me once!

To feel grateful.

Maximize Your Life 2014.

More will be revealed.

Girls & Booze

Does hypnosis work?

The good old days.

Impulse.

Was that good advice?

Fat shaming?

Free yourself up!

Disciplining Jodie

Jillian takes on Michonne

Flight or Flee

Don't label me!

Words of comfort

Trainer Andrea Orbeck with a post birth fitness

Losing a friend

Cleansing the energy

Jillian deals with public nudity

The good wife.

Regret.

Bad stuff happens.

Are riskier people happier?

Celebrate the differences.

Attaching to the goal not the journey.

Are you being trendy gay?

Things that hurt the soul.

What if you do nothing?

Being deserving versus being entitled.

Being an indefatigable globe trotter.

The #1 question on the road.

Embracing criticism.

A different kind of ab workout.

The incredible vulnerability of change.

All about cynicism.

Are you a co-signer?

What is luck really all about?

The Five Freedoms.

Making friends is hard to do.

Jillian takes a risk.

Jillian on overload.

Learning empathy.

Jillian says...