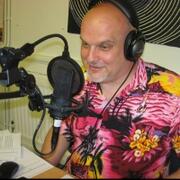 John Guinn Travel Show - 17th Feb 2014

TripAdvisor, I'm sure that you have used it, but do you know how to make the most of it? I speak to James from TripAdvisor to find out the history of this website, how it has changed and also how to make the most of it when you are looking for a holiday. Also, did you miss Valentine's Day? If so, why not make up for it and take your partner to one of the Sandals resorts? This couple only holiday is the ideal way to get back into your partner's good books. I replay an interview with the then General Manager of Sandals in Antigua, Gerald Christ. Of course there is also some travel news.

John Guinn Travel Show - 10th Feb 2014

On this show there is a brief introduction to Egypt as my guest Mrs Omayma El-Husseini talks about the various regions. Is it safe to visit, listen to find out. Also I replay an interview with Shubhra Halliday from Prestige Holidays. Shubhra talks about Bermuda, including how to get there and what to do . I also share travel tips, including how to get priority boarding without paying and more travel news.

John Guinn Travel Show - 27th Jan 2014

The 50th edition of the John Guinn Travel Show! This week features Bhutan. I chat with Jasmine Rushton from the Bhutan Tourist Department's London Office. Jasmine explains what this country can offer those who are looking for a new and unusual destination. Also a travel company has left the UK to be based in Spain. This means that they don't have to offer ATOL protection. Does this matter? I replay an interview with Nic from the CAA to find out why ATOL and Flight Plus is important to most travellers. Travel news includes a story of a 'UFO near miss'.

John Guinn Travel Show - 20th Jan 2014

Why is Chicago know as the 'Windy City', and what should you do before your flight home? Find out, along with what you should see and do when I speak to Sam Hancock from Choose Chicago's London office. My other guest is award winning blogger Rebecca Enright. Rebecca's blog - BackpackerBecki - recently won an award at the British Travel Press Awards. Rebecca talks about her blog, why it was started and her future plans.

John Guinn Travel Show - 13th Jan 2014

Travel consumer special. I chat with Frank Brehany from Holiday Travel Watch about holiday problems and travel advice. Find out Frank's 12 Golden Rules of Travel, and how they can help you with your next trip.

John Guinn Travel Show - 6th Jan 2014

Find out about Antigua as I revisit my trip there back in 2012. Also I share tips on packing and explain hotel star rating schemes. I also share tips on family holidays, honeymoons, stress and travel scams.

John Guinn Travel Show - 23rd Dec 2013

My guest this week is Namishas from the London office of the Hawaii Tourist Board. Namishas tells us all we need to know about these remote islands. Also I have a review of some of the big travel stories from 2013 and I offer advice on using the internet to research the best destination for your next trip (which will probably be Hawaii ;))

John Guinn Travel Show - 16th Dec 2013

A New York City Special. How to get there, what to do and who gives visitors a discount when you shop there. Kate Popham from the London Office of the NYC Tourist Board also talks about New Year's Eve, summer visits (why not visit the beach?), Valentines Day and shares loads of other tips so you can make the most of your trip to the Big Apple.

John Guinn Travel Show - 9th Dec 2013

Santa will soon be here. I speak to Eva Kiviranta from the Finland Tourist Office about Santa's homeland, air guitars and wife carrying. Apparently the UK is in for some cold weather, so why not pop to Mauritius to escape it? Leanne Gosford tells us all that we need to know about this India Ocean island. Looking for a cheap holiday? Then try staying in an alternative type of accommodation? I talk about various ways of sleeping away from a hotel room. Finally flight delays. I started to contact London airports about flight cancellations. They couldn't help me as they said that they don't keep records. Then blow me the very next day Air Traffic Control has an IT problem and hundreds of flights...

John Guinn Travel Show - 2nd Dec 2013

In the UK there are over 2,000,000 children in families that can not afford a day trip to the seaside. The Family Holiday Association was set up to help those who could not otherwise get away. A holiday is more than a break, it has other positive effects too. Find out more when I talk to John McDonald, director at the Family Holiday Association. Cambridge International Airport, maybe you didn't know that it existed. This little airport believes in personal service and you can even fly to the other side of the world by using the connecting flights. I speak to David Surley, Head of Business & Route Development at the Airport.

John Guinn Travel Show 7th October 2013

This show has an interview with award wining hotelier Evatt Bloomfield. Evatt is based at Sunset Beach Resort, Montego Bay, Jamaica. Find out about his hotel and how he with like minded individuals help to improve Montego Bay. Scared of flying? Well Easyjet's Fearless Flyer Course could help you to overcome that fear. Captain Chris Foster talks about the course and what happens if a plane is hit by lightening. More travellers are looking for a holiday that offers more than just beach and sun. Volunteer Holidays are one way of having a memorable holiday. Hannah from The Great Projects talks about these and how her company can match you to the right trip.

John Guinn Travel Show 30/9/2013

A Jamaica special. John chats with Emilio Huhn, the General Manager at Secrets Montego Bay about AM Resorts and its different brands of hotels. He also speaks to Rosemarie Johnson, the Regional Director for the Jamaican Tourist Board. You will find out what this great island has to offer. There is also a special tip. Have you ever wondered how to get rid of hawkers when you're relaxing on the beach? Well Rosemarie shares a tip which I tried twice and it worked both times. Listen to the show to find out what the magic words are.

John Guinn Travel Show 23/9/2013

Holiday insurance, an unnecessary expense, or do you really need it? Find out when I talk to Louise Bates from Holiday Extras. You will learn how expensive an emergency can be if you don't get the right cover (and declare existing conditions). I've been to a load of Caribbean islands, I'm not showing off (much), but I always see people travelling by yacht. I thought that this would be beyond me, but Chris Lorenzo, Seafarer's MD, explains how easy it is to learn. He also talks about small ship cruises, which seem much more fun to me than the large floating resorts.

John Guinn Travel Show 16/9/13

Scared of flying? I was once and I know how bad you can feel before you go off on holiday. There are many methods that can help you, one method is hypnotherapy. I speak to Lee at Set Your Mind Free to find how this can help. Aruba, a Caribbean island that many miss, but it has lots to offer. Find out what by listening to my chat with Tirso Tromp, the Area Director Europe from the Aruba Tourist Office. Finally I conclude my series on using the internet to research your holiday.

John Guinn Travel Show 9th Sept 2013

Are car hire companies really trying to rip you off? Of course not. Find out why when John talks to Toby Poston from the British Vehicle Rental and Leasing Association. He also shares important tips on renting a car. Also John brings you part 2 of his 3 part series on using the internet to research holidays. Finally Jane Fraser from the London Office of the British Columbia Tourism Department talks about visiting BC, Canada.

John Guinn Travel Show 2nd Sept 2013

Find out all there is to know about Southend International Airport as John chats with Tracy Jones from the airport's Press Office. Did you know James Bond was filmed there? Also John starts the first of a three week series on using the internet to research holidays. He starts with common mistakes and how to protect your money. Have you ever crashed dieted before going on holiday? The chances are that you did all the hard work only to find that all the food on offer at the airport would undo your sacrifice. Benugo at Luton Airport offers a healthier alternative. John talks to Guy Kellner, Benugo's MD, about healthy eating and how airline food could be improved. As well as Travel News, John al...

John Guinn Travel Show 26th August 2013

This show couldn't be more varied. Dawn Parr, the first guest, talks about Botswana. This is followed by Simon Wilkinson from the Sno!Zone in Milton Keynes, who talks about snowboarding.

John Guinn Travel Show 19th August 2013

There is a wide range of travel topics in this show. John starts off with chatting to Matthew Pinches about the work that Prisoners Aboard carries out to help UK nationals who are imprisoned overseas. This is followed by a discussion on what Florida has to offer the visitor with Will Seccombe, the CEO of Visit Florida. Finally, although its still the summer John finds out about European Christmas Markets with a chat with Paul McTiernan, the Product Director at Leger Holidays. And of course there will some travel news (featuring Flight-Delayed.co.uk).

John Guinn Travel Show 12th August 2013

In this week's show John Talks to Matt Clarkson from the London Dungeons about their move to new premises and why you should visit. It's a lot of fun. John also talks to Nabeel Al Zarouni, UK Country Manager for the Abu Dhabi Tourism and Cultural Authority about visiting Abu Dhabi. Want to know the best time to visit this destination? Then listen in. Of course there is also a cheesy tune, perhaps a travel rant and some travel news too.

John Guinn Travel Show - 5th August 2013

In this week's show John talks to Angie Sloan from the UK Kenya Tourist Office. For those who wish to know what to do with their little angels during the school holidays, John also chats to Liz Edwards from the Legoland Resort in Windsor. Finally John has a little rant about the latest price increases from an Irish based airline. John is talking Kenya, can you guess this week's cheesy tune?

John Guinn Travel Show - 29th July 2013

Find out about the British Virgin Islands as John chats to Ginny from the BVI Tourist Office in London. You really should try to visit 'Nature's Little Secret' for your next holiday. Also John discusses how to make Google and other search engines work harder for you. You'll never guess the cheesy tune for this show. Listen in and find out why the obvious record wasn't played.

John Guinn Travel Show - 22nd July 2013

The RAF museum is the main feature of this week's show. John is shown around some of the exhibitions at the RAF museum in Hendon, London Also there are tips from London - Luton Airport on how to get through security quickly and how to avoid the £1 drop off fee. Finally there is an update on applying for a non-immigrant visa to the USA. Can you guess the cheesy tune I chose for this show?

John Guinn Travel Show 15th July 2013

In this show John talks mostly about his recent trip to Florence. There is an interview with Roberta Romoli from the Florence Tourist Board. She shares information on the history of the city, as well as what to see and do when you visit. As John had trouble communicating due to his lack of Italian, he chats with Katharina Schaden (and as usual he manages to get somebody's name wrong) from Rosetta Stone about learning a new language. Yes, he does need help with learning English too. There is also a cheesy choice of an Italian song as John continues in his quest to become a local radio DJ.