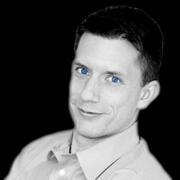 Daily Dose: Laissaez-Faire!

What we thought we knew, we didn't know, but we should have known.

Daily Dose: Free the Fattys!

America collapses under what it thinks is its own weight!

Daily Dose: Union Busters!

There are some real of defenders capitalism over there at Media Matters...

Daily Dose: Starving on Campus

College kids are going to food banks. So college is preparing them for life!

Daily Dose: Swimming In Racism?!

Chris "Two Drink" Matthews cracks out a gem he's been holding on to since he used it yesterday. Fresh material, there, MSNBC.

Daily Dose: Be Nice Laws...

Sometimes, you have to go with the Democrat philosophy and make something you want into law.

Daily Dose: Liberty on Trial

Liberty always wins. For now.

Daily Dose: Hot Spew

Barbara Mikulski(D-MD) gets volcanic on the Senate floor. Watch your step.

Daily Dose: Private Jet, Public Money

Your dime at work against you...

(4/6 p.1) Yes, Obama's EPA affects you!

Want to venture a guess as to why your power bill is going up?

(4/6 p.2) Stupid Non-smokers!

You know why you don't smoke? Because Hollyweird told you not to do so anymore, and you obeyed! You're welcome!

(4/6 p.3) Classing Up The Left!

We get all Shakespearean when we translate leftist professors...

(4/6 p.4) Can't Even Sell Prosperity!

The Democrat voting bloc only buys in if it is not going to work out for them....

Daily Dose: Viva La Revolucion!

A government health care system that is cutting jobs and costs? Not in America, though. Hell No.

Daily Dose: Henry F. Potter(D-NV)

Harry Reid reminds us of a classic movie villain...

Daily Dose: Underpaid?

A Democrat says what?!

Daily Dose: Guns or Voters?

Which is more dangerous?

(3/30 p.4) False Comparisons

The left is trying make Obamacare the new Social Security. Good luck with that.

(3/30 p.3) Private charity challenges...

The left has decided to go on a full-frontal assault on the idea that the private sector can do what government can. Hmmm, wonder why that is?

(3/30 p.2) College is for school?

Like, an edumacation? No, college exists to supply bodies to the unions...

(3/30 p.1) Dude, you are getting paid...

College athletes don't get paid? Have you read their work?

Daily Dose: Say It Loud!

It's working and I'm proud! Well, maybe not...

Daily Dose: Guns Do Kill People!

Isn't that the point, especially when those people are criminals?

Daily Dose: Know your rights!

So you can protect them from the lefts...

Daily Dose: Red State Moochers!

The Democrats' solution to us "Red State Moochers"? Mooch more!

Daily Dose: Too much to run from...

Democrats elections strategy is kinda silly...

Daily Dose: Fit to Fight!

Putin is building an army, from a body pool that already exists...

(3/23 p.4) Nancy Boehner or John Pelosi?

Why is the Democrat majority leader saying the same thing as the RNC? And why the hell are Republicans not listening?

(3/23 p.3) Meet the Obamas!

It's the worst sitcom ever, starring Barack....and some other people...and some dogs.

(3/23 p.2) Bipedal Bipartisan Bisexual!

Glenn McConnell should nip the talking points right in the bud...

(3/23 p.1) NASA's Muslim Outreach!

We better step it up, based on what one cleric said.

Daily Dose: Liberal Turncoats!

Democrats hit the snooze button on their favorite pollster...

(3/16 p.4) Panic Begets Panic!

The Democrats roll their own into a fury...

(3/16 p.3) Gender Surrender!

Rename it TransFit and call it a day...

(3/16 p.3) Gender Surrender!

Just rename it TransFit.

(3/16 p.2) Hold that salute!

We continue our discussion of Social Media, the military, and that pesky morning tradition...

(3/16 p.1) Salute the damn flag!

Our buddy Steve clues us in on a military trend that we find very disturbing...

Daily Dose: Russian Man Boobies!

Obama is God? And Reagan? And Putin showed him up?

Daily Dose: The Federal Hydra!

The gubmint is getting a little big, ya'll...

Daily Dose: Hillary Graham?

Inevitability really tweaks me off...

Daily Dose: Wishy Washy Liberals?

Their own side is calling them out. Prepare for shock and awe...

Daily Dose: Democrats Learn A Lesson!

A lesson the American people are learning, and one that conservatives have been trying to teach them for almost six years now...

Daily Dose: No Tim Scott, No!

Talk about redundancy. It's not his fault, though...

Daily Dose: The day Obamacare mattered!

Well, it finally hit Democrats where they actually care...

Daily Dose: Rand Paul vs. Ted Cruz

Welcome to the media-driven fight of the century! This week. Again.

Daily Dose: Obamacare is Working?

Did you know that? No, you didn't, because the Huffington Boast isn't exactly being honest. And actually, working is working. Amazingly enough.

(3/9 p.4) 2016's composite girlfriend

CPAC has shown us where the energy is, and where it is not. Ready for Hillary? Contain yourselves.

(3/9 p.3) Albleism!

It's like racism, but newer and more differenter! Welcome to the bowels of internet liberalism, baby!

(3/9 p.2) Rice isn't White...

The liberal policy of discriminating against black conservatives is called out by one of their own. They don't listen, of course, but we do.

(3/9 p.1) Sta-Puft Liberals!

Harold Ramis is dead, unfortunately, as is his style of comedy. That doesn't stop certain people from politicizing both.

(3/7) Daily Dose: Kobayashi Maru

Welcome to the no-win scenario that is America 2014.

(3/6) Libertarians Piss Me Off...

But we make up in the end, I promise!

(3/2 p.4) A live Liberal caller!

Yeah, he probably shouldn't have done that...

(3/2 p.2) Lois Lerner gives us nothing.

I just don't think she'll add anything. In fact, I think she is going to the stand to portray Conservative concerns about the IRS as wacko conspiracy theories.

(3/2 p.1) Standardized to Stupidity

What's wrong with our education system? A. Too much Government. B. Common Core. C. Standardized Tests. D. All of the above.

(2/25 p.4) UAW = SOL

They are doing this to themselves, and the vote in Chattanooga reveals that.

(2/25 p.3) Inactivism!

Too many on our side think we can simply wait for the left to make enough mistakes. They have the media, and we don't have that luxury.

(2/25 p.2) It's the GOP's fault!

Seriously, we should not have needed a TEA Party, and we should not have needed a Libertarian surge, now should we?

(2/25 p.1) Don't focus on the "N" word!

Focus on where they plan to go after free speech. Not the NFL, the people who would make it a rule not to say something offensive.

(2/16 p.4) Rand Paul is dead right!

How the Republican Party can win. Rand Paul knows it, says it, and nails it. Also, Medical Marijuana in South Carolina?

(9/16 p.3) It's hard to be a liberal!

It is really difficult being the right kind of liberal, even among liberals, and even being offended by all the right things...

(9/16 p.2) Tommy the Bear-Spirit!

At The Joseph Kurt Show, we don't conform to your preconceived notions of "gender" or "species" or "host"...

(2/16 p.1) The War on "Fake Boobs"!

We handle two of the issues here, folks...

(2/9 p.4) The Libtalkers!

The Joseph Kurt Movie Studio rolls out their latest blockbuster!

(2/9 p.3) Substance is Dead.

There is no longer a debate between style and substance, and the O'Reilly interview with Obama proved that...

(2/9 p.2) Division by Definition

Mark from Seabrook calls in, and we have a polite and friendly disagreement over the future racial politics and spending policies of the GOP...

(2/9 p.1) Activism at a local level...

The fix for the Republican Party will not come from the top. They have long since given up on the fixes we need...

(1/19 p.4) Helps us, Joe Biden!

You are the only one who can save us now!

(1/19 p.3) Bypassing the Congress...

A new White House strategy for 2014 emerges: Violate the law! Why? Because it's right...

(1/19 p.2) Baracky: The Mojo Re-returns!

Once again, our world is about to be changed by what a guy reads off a teleprompter...

(1/19 p.1) I was nice to Lindsey Graham!

I probably should not have been, but I was. Plus, the latest initiative from Gov. Haley's office is not going to solve anything, so why is she doing it?

(1/19 p.3) Rough around the edges!

'09 Obama is a little different from '13 Obama. Guess who is at fault for that?

(1/19 P.1) Vaccum Election Systems

That's the most polite way I can describe it. Double your length at double the price...

(1/12 p.4) Biblical Submission!

Apparently, defining your own marriage is an affront to the feminist movement...

(1/12 p.3) Careless Liberals!

When you can't cash compassion at a bank teller's window, the liberal mantra of who cares about whom sort of...hits a wall, doesn't it?

(1/12 p.2) The REAL Income Inequality

Don't let the left fool you, they don't care a lick about inequality between private citizens...

(1/12 p. 1) Romneyzation!

In the very first LIVE segment of The Joseph Kurt Show, we discuss a disturbing media trend that seems to rear its ugly head all the time...

(1/19 p.1) Government vs. Family

The SC DSS has given us some great perspective on why government is not the answer to our problems, especially not the problems it creates...

(12/28 p.1) We're getting warmed down...

Getting warmed up for 2014!

(12/14 p.4) Poverty is a fiction...

In at least one case, but that doesn't stop the left from imagining themselves as saviors to the people they hurt the most...

(12/14 p.3) Obama's Political Martyrdom

John Boehner really took it to us...And Obama? He only gave up the most transcendent and historic Presidency ever. He came amongst us, and he suffered golf outings and multi-million dollar vacations for our sins.

(12/14 p.2) Socialist Lap Dances...

It's just a big tease. You pay for a payoff you never get, but they keep pushing it on you...

(12/14 p.1) Eddie "Chins" Schultz...

Union-buster extraordinaire.

(12/7 p.4) You are worthless!

The unions get a bunch of people to protest against themselves. The Democrats get a bunch of people to vote against themselves. The people turn against the guys who think they should keep their money. Ahhh, America...

(12/7 p.3) Minimum Value People

The minimum wage is the gripe-du-jour. The fast food workers protesting for it don't even know they are hurting themselves in the process. Would you like fries with that?

(12/7 p.2) P.C. Death Count

It just keeps rising, and our ROE's are just not helping.

(12/7 p.1) Thanks for kicking ass!

Most of the time, I deal with military issues with some solemnity, but not this time. This time is special.

(11/30 p.5) Naked Cheese Makin'

The Wisconsin DNR is not paid enough. Not by a fleshy mile...

(11/30 p.4) The Economy Booms!

It should probably say "excuse me"...

(11/30 p.3) Democrats' genius strategy..

Reality?! Run away, run away!..The Democrats pull out a tired, but effective tactic: Run on the country you want people to believe you are making, not the country you have made.

(11/30 p.2) Consititution Blues...

The political left seems to think the right has only one mission: Preserve the gains of the left. We disagree.

(11/30 p.1) Alec Baldwin behavior

Alec Baldwin does not behave in a childish manner, children pull an Alec Baldwin.

(11/23 p.4) Democrats got us into Iraq!

If the Heritage Foundation gave us Obamacare, then Al Gore gave us the Iraq War.

SpreakerSeg3ContemptForTheirBase

The Nuclear Option isn't bomb, it's a bone. Harry Reid tossed it to his base, because something else has them discouraged. Wonder what it is....

(11/23 p.2) Romney said knock you out!

You know the game "knockouts"? The one where teenagers try to knock out an innocent victim? It's Republicans' fault. Betcha didn't know that...

Six Cardinal Rules of Liberalism

We have found a narrative through-line in the rhetoric from the left. We figured we would share it...Hope you enjoy it!

(11/19 p.4) As You Lay Dying...

It wasn't just the President who lied to you. Several ranking Democrats fed you the "If you like your plan" medicine. Just imagine what would happen if they were in charge of, say, determining who lives and who dies...

(11/19 p.3) CEOs make too much money...

...if you are a freaking Socialist. If you are not a petty human being, you have no interest in such things.

(11/16 p.2) More fun with Foosball!

Just to make a mockery of the silliness that is our culture today.

(11/16 p.1) Foosball!

It's a man's game! That may damn well be the problem...

(11/9 p.4) Screw you, cancer patient!

Liberalism grows its body count.

(11/9 p.3) Salivating over Virginia

Both parties see this as a fight against the TEA Party. They are right.

(11/9 p.2) Helping you out? Riiight

To the left, your left, your left, left, left. A little free-market fun thrown in...

(11/9 p.1) The AntiChristie

Chris Christie, Terry McAuliffe, and Bill de Blasio signal one thing to the left: The TEA Party is dead, again. And they are wrong. Again.

(11/2 p.4) Joan Walsh thinks you suck!

Salon.com has a real distaste for conservatives...

(11/2 p.3) Thank God for Bill Maher!

Everything you love about liberalism, all wrapped up in one panel discussion...

(11/2 p.2 Exorcism of Lindsey Graham)

Get out, you evil progressive butt spirit!

(11/2 p.1 The Price They Pay)

Sometimes, we forget. Let's never forget.

(10/26 p.4) Demanding Results is Racist!

Just you wait...

(10/26 p.3) Republicare!

They are going to try their damnedest to blame the GOP for this, aren't they? Oh, and they'll blame you in the process...

(10/26 p.2) Home Grown Liberalism

Think it just happens in Washington? Think ye again...

(10/26 p.1) Barackula!

NBC lays it on thick...

(10/12 p.4) Gold Star Leadership

There is only one man whose specific duty it is, in our Constitution, to prevent things like this.

(10/12 p.3) Not One Left Behind

I performed exactly one military funeral in my time in the service. One more than these families should have to attend.

(10/12 p.2) Rangers, Lead The Way

Our Army Rangers' Gold Star Families are the victims of a war. Twice.

(10/12 p.1) Ranger Up!

Some of America's finest are getting screwed by some of America's worst.

(10/3 p.3) Bloody dysfunctional

We get a little deeper into the current non-crisis...

(10/3 p.4) A message for the young

How we feel about the dangers of class warfare, for the children.

(10/3 p.2) This Car is on FIre!

A perfect symbol of the Obama administration...The Tesla S!

(10/3 p.1) A big thank-you!

To some of our loyal listeners! We hope you enjoy!