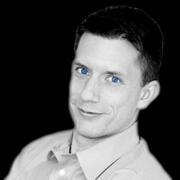 (11/23 p.4) Democrats got us into Iraq!

If the Heritage Foundation gave us Obamacare, then Al Gore gave us the Iraq War.

SpreakerSeg3ContemptForTheirBase

The Nuclear Option isn't bomb, it's a bone. Harry Reid tossed it to his base, because something else has them discouraged. Wonder what it is....

(11/23 p.2) Romney said knock you out!

You know the game "knockouts"? The one where teenagers try to knock out an innocent victim? It's Republicans' fault. Betcha didn't know that...

Six Cardinal Rules of Liberalism

We have found a narrative through-line in the rhetoric from the left. We figured we would share it...Hope you enjoy it!

(11/19 p.4) As You Lay Dying...

It wasn't just the President who lied to you. Several ranking Democrats fed you the "If you like your plan" medicine. Just imagine what would happen if they were in charge of, say, determining who lives and who dies...

(11/19 p.3) CEOs make too much money...

...if you are a freaking Socialist. If you are not a petty human being, you have no interest in such things.

(11/16 p.2) More fun with Foosball!

Just to make a mockery of the silliness that is our culture today.

(11/16 p.1) Foosball!

It's a man's game! That may damn well be the problem...

(11/9 p.4) Screw you, cancer patient!

Liberalism grows its body count.

(11/9 p.3) Salivating over Virginia

Both parties see this as a fight against the TEA Party. They are right.

(11/9 p.2) Helping you out? Riiight

To the left, your left, your left, left, left. A little free-market fun thrown in...

(11/9 p.1) The AntiChristie

Chris Christie, Terry McAuliffe, and Bill de Blasio signal one thing to the left: The TEA Party is dead, again. And they are wrong. Again.

(11/2 p.4) Joan Walsh thinks you suck!

Salon.com has a real distaste for conservatives...

(11/2 p.3) Thank God for Bill Maher!

Everything you love about liberalism, all wrapped up in one panel discussion...

(11/2 p.2 Exorcism of Lindsey Graham)

Get out, you evil progressive butt spirit!

(11/2 p.1 The Price They Pay)

Sometimes, we forget. Let's never forget.

(10/26 p.4) Demanding Results is Racist!

Just you wait...

(10/26 p.3) Republicare!

They are going to try their damnedest to blame the GOP for this, aren't they? Oh, and they'll blame you in the process...

(10/26 p.2) Home Grown Liberalism

Think it just happens in Washington? Think ye again...

(10/26 p.1) Barackula!

NBC lays it on thick...

(10/12 p.4) Gold Star Leadership

There is only one man whose specific duty it is, in our Constitution, to prevent things like this.

(10/12 p.3) Not One Left Behind

I performed exactly one military funeral in my time in the service. One more than these families should have to attend.

(10/12 p.2) Rangers, Lead The Way

Our Army Rangers' Gold Star Families are the victims of a war. Twice.

(10/12 p.1) Ranger Up!

Some of America's finest are getting screwed by some of America's worst.

(10/3 p.3) Bloody dysfunctional

We get a little deeper into the current non-crisis...

(10/3 p.4) A message for the young

How we feel about the dangers of class warfare, for the children.

(10/3 p.2) This Car is on FIre!

A perfect symbol of the Obama administration...The Tesla S!

(10/3 p.1) A big thank-you!

To some of our loyal listeners! We hope you enjoy!

(9/21 Part 4) Der RoveMeister

Karl Rove weighs in on the Obamacare fight process, and we give the GOP the credit we always give the Dems, just for fun...

(9/21 Part 3) Their Only Weapon

When you are all out of ammo, throw the gun. Then throw the kitchen sink...

(9/21 Part 2) Midterm Departure

Democrats separating from Obama before the midterms. It's happened before, but remember: They only apply distance when it is politically convenient.

(9/21 Part 1) Fond Memories

Remember the halcyon days when we were just racists? You know, before the media accused Conservatives of trying to destroy America?