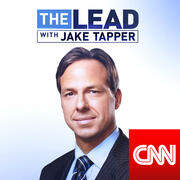 Freeman: Mandela role had challenges

CNN's Jake Tapper takes a look at the many actors who have portrayed Nelson Mandela on the silver screen.

Rev. Jackson on Mandela's legacy

Rev. Jesse Jakcson was in Captown the day Nelson Mandela walked out of prison a free man.

Sen. Cruz attacked for Mandela tribute

CNN's "The Lead with Jake Tapper's" politics panel discusses the social backlash against Sen. Ted Cruz' tribute.

Rev. Jackson recalls Mandela's release

Rev. Jesse Jackson was there when Nelson Mandela was released from prison, he tells CNN's Jake Tapper what it was like.

Mandela's 'undeviating' forgiveness

Former President Jimmy Carter remembers his close, personal friend Nelson Mandela.

Are the right jobs coming back?

Nearly one million of the jobs created this year were in the retail, hospitality, and temp work sectors.

Carter: Mandela had character to forgive

Former President Jimmy Carter recalls the character of Nelson Mandela allowing him to forgive his oppressors.

Will family of slain teacher get answers?

Family of American teacher slain Benghazi may never get answers, says terrorism analyst Paul Cruickshank.

How DNA testing can save lives

Alliance for Rapid DNA Testing director Chris Asplen on how DNA evidence freed innocent man who spent 25 years in jail.

Pastor Rick Warren fights fat with faith

Faith, food, fitness, focus, and friends are the ingredients for a healthier life, says Pastor Rick Warren.

GOP trains men how to run against women

"Be a little bit more sensitive," Republican leadership tells GOP. CNN's Dana Bash reports.

2 million passwords stolen, is your's one?

Trustwave reports that hackers broke into nearly 2 million accounts of websites such as Facebook, LinkedIn and Twiiter.

Gmail, Yahoo, Facebook accounts hacked

Hackers stole more than two million passwords, expert Shawn Henry says infrastructure is inherently insecure.

Mega musicians now 'franchise players'

Billy Joel is added to the list of musicians to sign on to be franchise players, this time at Madison Square Garden.

Billy Joel now a 'franchise player'

Billy Joel is added to the list of musicians to sign on to be franchise players, this time at Madison Square Garden.

Huntsman on U.S. influence in China

Former Ambassador to China Jon Huntsman says U.S. can "have conversations' with China that 'no one else can."

Sen. Blumenthal on Newtown 911 tapes

Senator Richard Blumenthal comments on the 911 tapes released on the Sandy Hook Elementary School shootings.

Senator: 911 tapes relive tragedy

Sen. Richard Blumenthal says release of 911 Newtown tapes force families to relive "unspeakable tragedy of that day."

Voices from inside Sandy Hook

CNN's Deborah Feyerick reports on the fear, urgency, and calmness of emergency responders heard on Newtown 911 tapes.

Bob Dylan charged with 'inciting hate'

A Wall Street Journal who has interviewed Dylan says the singer is not racist.

Why would Kim Jung Un purge his uncle?

"This boy king ... very much wants to show he's in charge," says fmr. Ambassador to South Korea Christopher Hill.

What did W.H. know before the launch?

White House deputy senior adviser David Simas answers questions on what was known before HealthCare.gov went live.

NTSB: All blood alcohol tests negative

The NTSB updates on the Metro-North train derailment which killed four, noting there were no anomalies.

Reselling the Affordable Care Act

What's in a name? CNN's "The Lead with Jake Tapper's" politics panel discuss the rebranding of Obamacare.

How Hollywood handles the death of a star

What will Paul Walker's death mean for the next Fast & Furious film? CNN's John Berman reports.

And the frontrunner is...

The Washington Post's Jackie Kucinich and National Journal's Ron Brownstein break down new CNN/ORC polling data on 2016.

Bill Gates on an AIDS-free generation

"We are going to be living with some level of AIDS for decades to come," Bill Gates tells CNN.

Could a Hillary Clinton run harm Obama?

Can the bond between Obama and former Secretary of State Hillary Clinton survive if she makes a run for office?

NTSB: Train that crashed was going 82mph

Commuter train that crashed in the Bronx was going 82 mph as it entered a 30-mph curve, says NTSB member Earl Weener.

Expert: Obamacare is fixable by deadline

John Engates of Rackspace.com is confident the Obamacare site is fixable after seeing efforts tech experts are making.

Author J.D. Salinger stories leaked

Some J.D. Salinger stories were leaked online despite his desire to keep them private until 50 years after his death.

U.S. sorry for Afghan drone strike

The U.S. apologizes for a drone strike in Afghanistan which missed its target killing a child and injuring two women.

China sends fighter jets to disputed zone

China has deployed fighter jets in the disputed air zone in the East China Sea igniting more friction within the region.

What to watch this Thanksgiving weekend

New York Times' film critic A.O. Scott previews the Thanksgiving weekend movie releases with CNN's John Berman.

Runner-up of the Great Race Home is...

CNN's Lisa Desjardins arrives second to Nic Robertson in the "Great Race Home" via train from New York's Penn Station.

Obamacare delayed for small businesses

Officials delay Obamacare enrollment for small businesses and expect an 80% functional site by the November deadline.

Stores declare a 'War on Thanksgiving?'

Several big name stores will be open on Thanksgiving. Has commercialism replaced the spiritual meaning of the holiday?

Pope unveils new vision for Catholics

John Berman and Daily Beast Rome Bureau Chief Barbie Nadeau discuss Pope Francis' new vision for the Catholic Church.

Gore goes vegan, just like former boss

According to Forbes magazine, Al Gore has joined his once southern fried running mate, becoming a vegan two months ago.

Imprisoned American left behind in Iran

Why didn't the U.S. include an imprisoned American pastor in the Iran talks? CNN's John Berman reports.

Pastor's wife: I fear he'll die in Iran

John Berman speaks with Naghmeh Abedini, wife of the American pastor imprisoned in Iran for practicing his faith.

Diplomatic fallout over Iran deal

Richard Haass says opponents of the Iran deal are "asking too much."

'Family Guy' loses one of its own

The creators of "Family Guy" shocked fans by killing off one of the show's most beloved characters.

Boehner enrolls in Obamacare

After all the problems with the Obamacare website, a failure to fail, as it were, helped John Boehner enroll.

Wife: Our family's been torn apart

Naghmeh Abedini speaks to CNN's John Berman about her husband's captivity in an Iranian prison.

Pastor's wife: I fear he'll die in Iran

CNN's John Berman reports on what's happening with an American pastor being held captive in Iran.

Roundtable: Obamacare and 2014 elections

CNN's "The Lead with Jake Tapper's" politics panel discuss how Obamacare may affect Democrats in 2014.

Kerry joins top diplomats for Iran talks

Secretary of State John Kerry is joining top diplomats for Iran nuclear talks. CNN's Jim Sciutto and Elise Labott report.

Gov. Walker a hypocrite on Obamacare?

Gov. Scott Walker, R-Wisconsin, answers critics calling him a hypocrite when it comes to the Affordable Care Act.

'Hunger Games' recipe for success

Jake Tapper reports on the recipe for Hollywood success, which the hit movie "Hunger Games" has apparently mastered.

Running to protect JFK

Secret Srevice Agent Clint Hill ran towards the target that day, he shares his story with CNN's Jake Tapper.

Obamacare fails to attract young people

Young and healthy people needed to keep Obamacare afloat aren't signing up for insurance, new numbers reveal.

Covering John F. Kennedy assassination

Journalists Jim Lehrer and Bob Schieffer share their experience covering JFK's assassination.

Nation pauses to remembers JFK

Fifty years on, nation pauses to remember John F. Kennedy's death. CNN's John King reports.

Expert: We will get an Iran deal

Middle East Analyst Robin Wright says she'd be "surprised ... if we don't get a deal."

Roundtable: Does Radel have no shame?

Rep. Trey Radel, R-Fla., was caught buying cocaine, and is not stepping down. Our politics panel discusses.

Democrats 'desperate' to change subject?

Sen. Dan Coats, R-Ind., says the Senate rule change shows Democrats are "desperate" to change the subject from Obamacare.

Cops stop Canseco with goats in diapers

Double plane crash survivor Austin Hatch is recruited to Michigan's basketball team and Jose Canseco is pulled over with goats in diapers.

Obama entitled to have team in place?

Sen. Tom Udall, D-N.M., says Senate rule change is "good for the country, Obama is entitled to "have his team in place."

Perks of Chris Christie's new gig

How Chris Christie took over the Republican Governors Association, and the perks of the job. CNN's Peter Hamby reports.

Senators contradict former stances

Sens Harry Reid, Mitch McConnell, even then-Sen. Barack Obama felt differently about the "nuclear option" in 2005.

Analysis: What Senate rule change means

Senate rule change will change Obama's legacy almost as much as Obamacare, says CNN senior legal analyst Jeffrey Toobin.

Ernie Banks gave Obama Robinson's bat

'Mr. Cub' Hall of Famer Ernie Banks received the Presidential Medal of Freedom, and gave Obama something special too.

Pastor defies faith for son's marriage

A Pennsylvania pastor is found guilty by ordained clergy members for officiating his son's same-sex marriage.

JPMorgan $13 billion settlement a scam?

Salon.com reporter David Dayen says the JPMorgan Chase settlement is a lot less than meets the eye.

Art critic's take on Bush's paintings

Art critic Jerry Saltz says paintings are worth

Which former President painted Jay Leno?

Former President George W. Bush has taken up painting as his latest hobby, and his talents exceed what some may think!

Not enough beds for the mentally ill

Rep. Tim Murphy discusses the system in the federal, state and local level in dealing with mentally ill patients.

Rep. Murphy on lack of psychiatric beds

Rep. Tim Murphy says federal, state, and local governments to blame for recent Virginia stabbing of state senator.

Behind the scenes of Warren Commission

New book by author Philip Shenon goes behind the scenes of Warren Commission.

Cocaine bust that caught a congressman

A congressman busted with cocaine says he's sorry. Wait until you hear how he got caught -- CNN's Evan Perez reports.

Why are tech firms hiring so many women?

In an industry that has long been considered a boys club, suddenly firms are hiring more women than men.

Iran making ICBMs to attack US?

Israeli government spokesman Mark Regev says Iran is building intercontinental ballistic missiles, targeting the U.S.

Roundtable: Saving Obamacare

CNN's "The Lead with Jake Tapper's" politics panel discusses the problems plaguing Obamacare.

Matt Damon and ... toilets?

Actor Matt Damon works to break down barriers to access to clean water and toilets in developing countries.

Obamacare success story ends badly

Jessica Sanford, the Washington State woman cited by Obama as a success story, received more bad news Tuesday.

Blocking Obama's court nominations

Republican Sen. Chuck Grassley says he is blocking Obama's 12th circuit nominations because the court is "under worked."

Virginia state senator stabbed, son dead

Former gubernatorial hopeful Creigh Deeds stabbed in home, police say his son died of gunshot wound at the scene.

Web only: Kids that inspire Matt Damon

Actor Matt Damon opens up to CNN about work with water.org, children that inspire him, and lessons from his mother.

A soldier fights to get a battle buddy

Former Army Capt. Brian Larson is waging a battle against red tape to bring his Iraqi interpreter to the United States.

Cheney sisters split over same-sex debate

Dick Cheney's daughters, Mary and Liz are at odds over the same-sex marriage debate. CNN's Jake Tapper reports.

Liz Cheney didn't attend Mary's wedding

CNN's "The Lead with Jake Tapper's" politics panel discuss the Cheney fight over same-sex marriage.

Cheney vs. Cheney on same-sex marriage

Family rift echoes national split on same-sex marriage. CNN's Jake Tapper reports.

Toronto mayor plows into council member

Toronto Mayor Rob Ford accidentally runs into a council member during debate on plans to strip him of most of his power.

Governor on boy who saved family's life

Governor Quinn declared 7 counties disaster areas after tornadoes slammed Illinois.

Tornado survivor hid in basement

Tornado survivor Barb Clark hid in the basement with her family, as the tornado ripped her home to pieces.

Investor: Fed is enriching the few

CEO of Euro Pacific Capital Peter Schiff correctly predicted the housing market crash of the financial crisis.

Utter destruction in wake of tornadoes

Six people dead in Illinois after rash of destructive storms. CNN's Brooke Baldwin reports.

Dow tops 16,000

The Dow Jones industrial average topped 16,000 for the first time ever Monday, CNN's Zain Asher reports.

See Matt Damon's favorite role yet

Actor Matt Damon is helping lead an effort to bring clean water and toilets to developing nations.

Religion remains very important to Obama

Jake Tapper sat down with President Obama's former spiritual adviser to learn how the president practices his faith.

Should energy be drinks be labeled?

Sen. Richard Blumenthal says companies should label energy drinks with warnings, and cease marketing to kids.

Matt Damon tackles global water epidemic

Actor Matt Damon on his most compelling role - bringing water and toilets to impoverished areas in developing nations.

President losing trust over Obamacare?

CNN's "The Lead with Jake Tapper's" politics panel discuss the current crisis of confidence with President Obama.

CNN's Anderson Cooper defends coverage

Filipina host attacked CNN's Anderson Cooper for something he never said while covering Typhoon Haiyan's aftermath.

White House: Iran relief would be modest

White House deputy national security adviser Ben Rhodes says Israeli estimates on Iran sanctions relief are wrong.

Can a deal with Iran really be 'close'?

CNN's Jim Sciutto reports on the deal on the table to roll back Iran's nuclear program.

Matt Damon on private vs. public schools

Actor Matt Damon explains why he supports public schools, but sends his daughters to private school.

Say "hello" to Stephen Merchant

Actor and comedian Stephen Merchant, Ricky Gervais' writing partner, on his new HBO comedy, "Hello Ladies."

How did Obama not know of website woes?

CNN's "The Lead with Jake Tapper's" politics panel discuss how Obama was left in the dark.

Andy Kaufman's brother: This is a hoax

CNN's full interview with Andy Kaufman's brother Michael, who says the latest rumor of Andy being alive is a hoax.

Why JFK's legacy endures

Historian Doris Kearns Goodwin on why 50 years after his assassination, John F. Kennedy still looms in our consciousness.

Andy Kaufman's brother: This is a hoax

Andy Kaufman's brother Michael tells Jake Tapper the latest rumor of his brother being alive is a hoax.

Hear newly found tapes from day JFK died

Tapes were found earlier in 2013 from Air Force One on the day President Kennedy was assassinated.

Manchin: Obamacare problems persist

Senator Joe Manchin, D-W.V., backs a bill that would allow Americans to keep insurance they had before the law.

'We miss our homes, have nothing to eat'

Thousands of typhoon victims are left stranded and hungry. CNN's Anderson Cooper reports.

Rep. Cantor: Can't tell what's going on

Rep. Eric Cantor talks to Jake Tapper about the recently announced enrollment numbers in the new health care exchanges.

Cantor on constituents who like Obamacare

House Majority Leader Eric Cantor slams Obamacare enrollment numbers, answers constituents who benefit from new law.

Toronto mayor: I'm not a crack addict

Mayor Rob Ford refuses to step down after admitting he smoked crack. CNN's Paula Newton reports.

106,185 enrolled through Obamacare

White House releases number of people that enrolled in Affordable Care Act during reporting period of Oct. 1 - Nov. 2.

Roundtable: What was Clinton thinking?

Clinton said Obama should keep his promise on health care. CNN's "The Lead with Jake Tapper's" politics panel discuss.

Sarah Palin on GOP politics, debt

Sarah Palin says the Republican Party needs to stiffen its spine, and says Hillary Clinton will face sexism if she runs.

The "miserable" situation in Tacloban

Typhoon relief is hitting major obstacles, as CNN's Anderson Cooper reports.

Palin: National debt is like slavery

Sarah Palin talks to CNN's Jake Tapper about comparing the national debt to slavery, saying the term "fits the bill."

Sarah Palin's path to faith

Sarah Palin shares that she is a born again Christian, and talks about her fight against the "war on Christmas."

Report: More Americans should take statins

A new report advises more Americans should take statins to reduce cholesterol levels. CNN's Dr. Sanjay Gupta reports.

Palin: Clinton can expect sexism

Sarah Palin weighs in on sexism in politics, and calls Chris Christie's appearance "extreme."

Sarah Palin: Clinton was right on Obama

Fmr. Republican vice presidential candidate Sarah Palin says Bill Clinton was right when he said Obama was not qualified.

Children of fallen US soliders speak out

After a parent dies in combat, their children have a long road to recovery, as CNN's Jake Tapper reports.

How 'Call of Duty' helps vets find jobs

Former Marine General James Jones on "The Call of Duty Endowment," an organization that helps veterans find jobs.