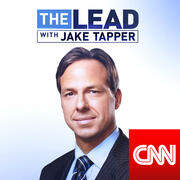 Expert: We need a 'Plan B' for Ukraine

U.S. needs to try to prevent the situation between Russia and Ukraine from deteriorating, says CFR Pres. Richard Haass.

Peter Lanza: I wish Adam was never born

CNN's Jake Tapper spoke with Andrew Solomon about his interview with Peter Lanza, Adam Lanza's father.

Missing flight: Everything considered

Rep. King: Everything, even pilot suicide, has to be considered when it comes to missing Malaysian Airlines Flight 370.

Is Malaysia mystery similar to others?

A former FBI assistant director details similarities between the Malaysia incident and other air disasters.

Lessons from past air disasters

What we can learn from past air disasters? Former FBI official James Kallstrom weighs in on missing Malaysia flight.

Father of Newtown killer speaks out

Father of Newtown killer gave an interview to The New Yorker's Andrew Solomon, Solomon joined CNN to share his insights.

MIssing flight 370: Who is 'Mr. Ali'?

Police say Iranian man bought tickets for two men using stolen passports to board flight. CNN's David McKenzie reports.

Money sways Britain's stance on Russia

Why won't UK back sanctions against Russia? Follow the Russian money, says reporter Oliver Bullough.

Roundtable:Paul, Perry, Santorum at CPAC

CNN's "The Lead with Jake Tapper's" politics panel discuss the big hits at day two of the conservative conference.

Rape survivor: McCaskill betrayed us

Military rape survivor says she feels betrayed by Sen. McCaskill, who opposed overhauling how military prosecutes crimes.

Dole to Sen. Cruz: Check the record

Sen. Ted Cruz lashes out against conservatives saying they need to "stand for principle."

Survivor: McCaskill's bill is 'betrayal'

Military sexual assault survivor BriGette McCoy lashes out at Sen. McCaskill's bill.

Ukrainian military base under seige

Ukrainian military base in Crimea under siege, officers said to be barricaded in control room. CNN's Matt Chance reports.

WH downplays Russia's military moves

CNN's Jake Tapper speaks with Deputy National Security Adviser Ben Rhodes about sanctions in Russia.

Competing visions at CPAC

GOP offers competing visions at conservative conference. CNN's "The Lead with Jake Tapper's" politics panel discuss.

Analyst: Crimea referendum will happen

Crimea referendum will take place, the vast majority will vote to be part of Russia, says CNN analyst Vladimir Pozner.

Humbled Perry on 2012 lessons for 2016

Gov. Rick Perry, R-Tex., says back surgery played role in 2012 campaign struggles, also weighs in on Ukraine, Christie.

CBC calls for Rep. Issa's removal

Congressional Black Caucus calls for Issa's removal after "offensive and disrespectful" actions. CNN's Joe Johns reports.

Rick Perry reacts to Cruz at CPAC

Texas Governor Rick Perry reacts to Sen. Ted Cruz' fiery remarks at CPAC.

Hear Clinton's controversial remarks

Hear Hillary Clinton's controversial remarks comparing Russia's moves in Ukraine to Nazi Germany.

Assessing diplomatic efforts on Ukraine

Were Secretary of State John Kerry's diplomatic efforts on Ukraine a swing and a miss?

Can a U.S. president rein in Putin?

When it comes to reining in Putin, does it matter who's president? "The Lead with Jake Tapper's" roundtable discusses.

Clinton clarifies impolitic remarks

Hillary Clinton clarifies impolitic remarks comparing Russia's incursion into Ukraine to Nazi Germany pre- WWII.

Obama's response to Russia like Bush's

Obama's response to Russian invasion is similar to Bush's in '08, yet GOP is slamming him. CNN's Jake Tapper reports.

U.S. stepping up presence near Ukraine

U.S. stepping up presence near Ukraine is meant to bolster confidence of U.S. allies, says military analyst.

Don't 'play small' ball with Russia

We can't talk a big game, then play small ball with Russia on Ukraine, says Rep. Ileana Ros-Lehtinen, R-Florida.

New York Times corrects 161 year error

The New York Times corrected an error made 161 years ago about the man who inspired "12 Years a Slave."

Analysis: What's the GOP's Ukraine plan?

CNN's "The Lead with Jake Tapper's" politics panel discuss.

Ukraine protesters worried with response

Ukraine protesters concerned that West has not acted fast enough to punish, isolate Putin. CNN's Anderson Cooper reports.

Putin speaks, markets reach year high

Markets reach a year high one day after reaching a year low despite tensions between Russia and the Ukraine.

Putin's playing 'Russian roulette'

Russian President Vladimir Putin is playing "his own version of Russian roulette" in Ukraine, says Sen. Robert Menendez.

Ukrainian, Russian Warships on the move

Maritime muscle seen in key Black Sea channel. CNN's Ivan Watson reports.

Corker: Crimea may already be lost

"It's going to be very difficult to get the Russians out of Crimea," says Sen. Bob Corker, speaking about Ukraine crisis.

U.S. considers steps to isolate Russia

Jake Tapper and Brigadier Gen. Kevin Ryan discuss the United States' move to halt all military cooperation with Russia.

Kerry tours Kiev's Independence Square

CNN's Jake Tapper and Matthew Chance discuss Secy. of State John Kerry's tour of Independence Square in Kiev.

Putin threatens more military action

CNN's Jake Tapper and Phil Black discuss Russian President Vladimir Putin's statement defending the invasion of Ukraine.

Rep.: Congress ready on Russia sanctions

Congress is ready to move on tough sanctions against Russia, but I'm afraid White House isn't, says GOP Rep. Ed Royce.

Roundtable: Obama's next move in Ukraine

CNN's "The Lead with Jake Tapper's" politics panel discuss standoff between the U.S. and Russia over Ukraine.

Claims of violence in Ukraine a 'fantasy'

Russian claims of violence in Ukraine are "complete fantasy," says former U.S. Ambassador to Russia Michael McFaul.

Did Putin lie to Obama?

I don't know if Putin lied, or changed his mind, says deputy national security adviser Tony Blinken.

Lawmakers play international blame game

As the GOP blames Obama for "feckless" foreign policy, they consider the use of economic sanctions on Russia.

Dividing Ukraine 'will be very messy'

Former U.S. Ambassador to Russia Michael McFaul says eastern Ukraine is not entirely Russian, and division will be messy.

Actor calls out no-show senators

Seth Rogen describes "disappointing" hearing where only two senators showed up to hear his Alzheimer's disease testimony.

What we found in the Clinton documents

CNN's "The Lead with Jake Tapper's" politics panel discuss revelations in newly public Clinton administration files.

Seth Rogan slams senators

Senators ignoring pleas of a fmr. congressman with Alzhemier's was "most distressing thing," actor Seth Rogen tells CNN.

Tensions mount in Ukraine

Russia accused of "armed invasion" in Ukraine. The Wilson Center's Jane Harman joins CNN to discuss.

U.N. ambassador addresses Ukraine crisis

U.S. Ambassador to the U.N. Samantha Power answers questions regarding the escalating crisis in Ukraine.

Ukranian airspace shut down amid crisis

Ukrainian airspace is shut down and Russian troops have been spotted in Crimea. CNN's Ian Lee reports on the crisis.

Russia accused of 'armed invasion'

Tensions mount as forces swarm Ukraine airport. CNN's Ian Lee reports from Kiev.

Will "'on of God' movie attract flock?

Analysts say faith-based films success is hard to predict. But the film's producers are banking on a big turnout.

Nutrition labels getting a makeover

Can food labels really change the way we eat? The Atlantic's health editor Dr. James Hamblin weighs in on CNN.

Sen. McCain: Ukraine needs help now

The U.S. needs to help Ukraine quickly, get them money quickly, and secure IMF agreement, says Sen. John McCain.

McCain: New Obama initiative 'excellent'

Sen. John McCain, R-Arizona, weighs in on Obama's new initiative to help young men of color, calls it "praiseworthy."

Russian warship 200 miles from Miami

A Russian warship that is reportedly armed with anti-aircraft missiles is docked in Havana, Cuba.

Lemon: President finally said something

CNN's Don Lemon reacts to President Obama's announcement of a new initiative to help young men of color.

Obama: Initiative means 'no excuses'

President Obama announces a new initiative to help young men of color, "My Brother's Keeper."

Fmr. Pentagon official on Russia, Ukraine

"I wouldn't rule out" Russia sending troops into Ukraine, says former Pentagon official Peter Brookes.

Hollywood comes to Capitol Hill

Actors Ben Affleck and Seth Rogen testify before Congress, but do celebrities help or hurt their causes?

Sen. pushes military sexual assault bill

Military rape, sexual assault survivors see "horrible rates" of reporting and conviction, says Sen. Kirsten Gillibrand.

Three-parent babies could cure diseases

Medical ethicist Art Caplan talks about the pro's and con's of 3-parent IVF procedures.

Veteran on 'zero option' in Afghanistan

Capt. Perfecto Sanchez weighs in on the possibility of pulling all U.S. troops out of Afghanistan.

Pope Benedict: Papacy rumors 'absurd'

Rev. James Martin talks about Pope Benedict's letter to the Italian media on rumors he was forced out of the papacy.

Texas same-sex marriage ban struck down

In a normally conservative jurisdiction, "this is a very, very important decision," says legal analyst said Paul Callan.

Senator on punishment for military rapes

The punishment doesn't meet the crime in too many military rape, sexual assault cases, says Sen. Kirsten Gillibrand.

Pushing Earth to unknown 'climate regime'

Humans are quickly pushing the planet into a climate regime unknown in human history, says author Elizabeth Kolbert.

Goodbye Harold Ramis, 'Buddha of comedy'

White House bids farewell to the zen master of comedy, Harold Ramis.

Roundtable: McConnell in the middle

Sen. Mitch McConnell faces challenges from all sides. CNN's "The Lead with Jake Tapper's" politics panel discuss.

Sen.: Putin thinks like Peter the Great

Some U.S. lawmakers are wary of partnering with Russia to help Ukraine, including Sen. Robert Menendez, D-New Jersey.

Jim Kolbe: Ariz. bill sends wrong idea

Former Arizona Rep. Jim Kolbe talks about the state's controversial Religious Freedom Restoration Act.

A debate over new 'Let's Move!' rules

Four years in, is First Lady Michelle Obama's "Let's Move!" campaign working?

Clinton campaigns in Kentucky race

Former President Bill Clinton stumps in Kentucky for an old friend, Alison Lundergan Grimes, in a key senate race.

Is WH 'zero option' really an option?

Sen. Robert Menendez talks about the White House's "zero option" and his hopes for a bilateral security agreement.

Hillary, Jeb, and a nasty GOP primary

CNN's "The Lead with Jake Tapper's" politics panel discuss the focus on Jeb and Hillary, and upcoming 2014 midterms.

U.S. Amb. to Russia: It's 'very tense'

"Things here remain very tense," says outgoing U.S. Ambassador to Russia Michael McFaul.

Could 'El Chapo' escape prison, again?

El Chapo easily escaped prison in the past, relying on bribes and corruption, says The New Yorker's Patrick Radden Keefe.

Acetaminophen safe for pregnant women?

A new study links acetaminophen in pregnancy to ADHD. But OB/GYN Dr. Lisa Masterson says no need to abandon Tylenol yet.

Clinton 'cult' in South Carolina?

CNN's Peter Hamby reports on the support Hillary Clinton is receiving in South Carolina ahead of the 2016 election.

Harold Ramis' legacy of laughter

CNN's Jake Tapper reports on the life of actor and filmmaker Harold Ramis and the legacy of laughter he leaves behind.

Study links acetaminophen to ADHD risk

A new study suggests a link between pregnant women's use of acetaminophen and ADHD-like behavior in children.

Hunt is on for Ukraine's president

Ukraine issues arrest warrant for ousted President Viktor Yanukovych. CNN's NIck Paton Walsh reports.

McFaul: Ambassadors must earn respect

In an interview with CNN's Jake Tapper, Amb. Michael McFaul discusses President Obama's recent diplomatic picks.

McFaul: Sochi an "achievement" for Putin

In an exclusive interview with CNN's Jake Tapper, Amb. Michael McFaul praises Russia's handling of the 2014 Sochi Games.

WH: U.S. involved in Ukraine deal

White House official Tony Blinken says the U.S. made direct threats to Ukraine officials, oligarchs to try to end chaos.

Obama budget a play to rally the base

CNN's "The Lead with Jake Tapper's" politics panel disscuss.

The government in your newsroom

The FCC axes a pilot study, after criticism it was meddling in a fair and free press. FCC commissioner Ajit Pai on CNN.

Is D.C. a real-life 'House of Cards?'

CNN's Jake Tapper reports on the lessons learned and dispensed from TV shows, including Netflix's "House of Cards."

Arizona Rep: Law would not shield waiter

CNN's Jake Tapper talks to Arizona Rep. John Kavanagh about a controversial religion bill that was passed in the state.

FCC commissioner on latest Comcast deal

FCC commissioner Ajit Pai weighs in on the pending Comcast-Time Warner Cable merger.

WhatsApp deal sparks privacy concerns

Facebook's purchase of the SMS service has some users concerned. WSJ tech reporter Evelyn Rusli breaks it down on CNN.

Sen. Cruz on possible 2016 rivals

Can Ted Cruz imagine being in the Oval Office in 2017? The senator talked exclusively with CNN's Dana Bash.

Rep.: We should 'sit it out' on Ukraine

Rep. Dana Rohrabacher, R-Calif., says the U.S. should "sit it out" when it comes to the conflict in the Ukraine.

Expert: Shoe bomb technology improving

Former CIA operative says shoe bomb technology is getting better, as terrorists get more and more practice.

Christie avoids bridgegate scandal

CNN's "The Lead with Jake Tapper's" politics panel explain how Gov. Chris Christie ducked the controversy.

Sen. Graham slammed for praising Hillary

An opponent slams the senator in a new TV ad. CNN's "The Lead with Jake Tapper's" politics panel discuss the fallout.

Race's role in the Michael Dunn verdict

Jurors deadlocked on whether Dunn killed black teen in self-defense. Georgetown law professor Paul Butler

Sailor lawsuit: Radiation caused illness

CNN's Jake Tapper reports on a lawsuit alleging Navy sailors who responded to the Japan earthquake are now falling ill.

Possible truce in Ukraine after clashes

The Ukrainian president issued a statement declaring "the beginning of negotiations aimed at cessation of bloodshed."

Chaos in Ukraine: 'This is not Syria'

Council on Foreign Relations president Richard Haass says U.S. has no good options in Ukraine.

Airlines warned of shoe explosives

The Department of Homeland security warned airlines to watch for possible explosives inside shoes on U.S. bound planes.

Death in the streets of Ukraine

A day of clashes left at least 26 people dead. CNN's Nick Paton Walsh reports from Kiev.

Farley: The web key to Fallon's success

Wall St. Journal Blogger Christopher James Farley critiques Jimmy Fallon's debut as host of 'The Tonight Show'

The party the 1% doesn't want you to see

Author Kevin Roose says the Kappa Beta Phi party he crashed was like "The Wolf of Wall Street" on steroids.

Fallon's 'Tonight Show' built to last?

New host of "The Tonight Show" Jimmy Fallon has a "difficult dance" ahead, says WSJ's Christopher John Farley.

McCain: Sanctions needed against Ukraine

Sen. John McCain warns that Russian President Vladimir Putin might "make mischief" in Ukraine after the Olympics.

Northwestern football players want union

Northwestern University, while supportive of the players' leadership opposes the idea. CNN's Sara Ganim reports.

Roundtable: Christie, the GOP rainmaker

CNN's "The Lead with Jake Tapper's" politics panel discuss Chris Christie, Ted Nugent, and the return of Kathleen Willey.

Venezuela's opposition leader arrested

Venezuela's government is accusing Leopoldo Lopez of murder, terrorism by government. CNN's Karl Penhaul reports.

5 people hurt during severe turbluence

United reviewing what happened during flight, which hit severe turbulence. Retired captain Mark Weiss on CNN.

McCain: 'Watch out for Vladimir Putin'

Sen. John McCain says when it comes to protests in Kiev, the U.S. needs to 'watch out for Vladimir Putin.'

McCain: Venezuela fed up with socialism

Sen. John McCain reacts to the arrest of Venezuelan opposition leader Leopoldo Lopez.

W. Va. residents still wary of water

West Virginia residents still wary of water after chemical leak. Charleston Mayor Danny Jones on CNN's "The Lead."

Can GOP recapture Senate in 2014?

Battle for the soul of GOP playing out in 2014 races. NY Times' Ross Douthat, Washington Post's Dana Milbank discuss.

What are Obama's options in Syria?

Syria peace talks ended on a sour note in Geneva. CNN's Jim Sciutto and CFR's Gayle Tzemach Lemmon discuss.

This famous landmark almost got nixed

CNN's Dana Bash takes a look at the events that almost caused the Lincoln Memorial to never be constructed.

Senate's top Republican in trouble?

Tea party group calls on Sen. McConnell to drop out. WHAS political director Joe Arnold discusses on CNN.

Which U.S. first lady ranked best?

CNN's Erin McPike looks at which of the first ladies in the United States ranked the highest.

Analysis: Cruz doubles down

Sen. Ted Cruz, R-Texas, takes on his GOP critics. The Washington Post's Dan Balz breaks it down for CNN.

Bill Maher on the return of "Monicagate"

GOP efforts to reignite the Monica Lewinsky scandal "is going to backfire," says HBO's Bill Maher.

Group pairs service dogs to wounded vets

CNN's Jake Tapper looks at a new program pairing wounded veterans with dogs trained to help.

Bill Maher 'meddling' in politics

HBO's Bill Maher on his plans to 'flip a district,' and why he will never run for office.