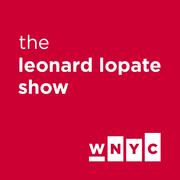 "A Doll's House" at BAM

Hattie Morahan, who plays Nora, and Dominic Rowan, who plays Torvald, discuss their roles in a new production of Ibsen's "A Doll's House" at BAM, and what new things it has to convey about gender relations, among other things. It's playing through March 23 at BAM.

Sixty Years at Columbia University

Columbia University began the second half of the 20th century in decline, bottoming out with the student riots of 1968. But by the close of the century, the institution had regained its stature as one of the greatest universities in the world. According to the New York Times, "If any one person is responsible for Columbia's recovery, it is surely Michael Sovern." In his memoir, An Improbable Life: My Sixty Years at Columbia and Other Adventures, Sovern, who served as the university's president from 1980 to 1993, addresses key issues in academia, such as affordability, affirmative action, teaching and research, tenure, and government funding. Sovern also reports on his many off-campus adventu...

Robert Wagner Remembers Hollywood's Golden Age

Actor Robert Wagner looks back at Hollywood's golden age. In You Must Remember This: Life and Style in Hollywood's Golden Age Wagner revisits the houses, restaurants, and other haunts of Hollywood's elite from the 1940s and 1950s, offering an intimate view of their lives on and off screen. He also discusses the business of Hollywood and its evolution from an industry once dominated by moguls to one run by agents, and examines the careers of his peers, carefully considering why some survived and others faded.

A PTSD Crisis Among Civilians and Why Hospitals Are Ignoring It

Undiagnosed post-traumatic stress disorder is having a major impact on injured civilians, particularly those with violent injuries, but many hospitals still have no systematic approach to identifying patients with PTSD or helping them get treatment. ProPublica reporter Lois Beckett reports on "Why Hospitals are Failing Civilians with PTSD." Her article "The PTSD Crisis That's Being Ignored," is about Americans injured in their own neighborhoods.

Even BPA-Free Plastics May Not Be Safe

Nearly two decades after scientists discovered that BPA, a common plastic additive that mimics the hormone estrogen, is linked to health problems, Mother Jones reporter Mariah Blake investigates new evidence that suggests even plastics labeled "BPA-free" may expose us to similar effects and why potentially dangerous plastics are still everywhere—from your baby's bottle to your toothbrush. In her article "The Scary New Evidence on BPA-Free Plastics," in the March/April issue of Mother Jones, Blake looks at all the plastics in our homes and the potential worrisome health effects. In 2008 multiple studies showed that BPA, a plasticizer frequently found in baby bottles, sippy cups, water bottles...