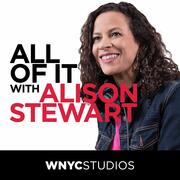 Pies, Crisps, And Cobblers: Making the Most of Your Summer Fruit

Melissa Clark offers tips on what to do with all the fruit that's in season right now—peaches, plums, apricots, melons, berries and more! She's a New York Times Dining Section columnist and cookbook writer, and her most recent cookbook is Cook This Now: 120 Easy and Delectable Dishes You Can't Wait to Make.

What Makes Honda's Engine Roar

Since it was founded as a motorcycle company in 1949, Honda has steadily grown into the world's fifth largest automaker and top engine manufacturer. Jeffrey Rothfeder was the first journalist allowed behind Honda's infamously private doors, and he explains what makes the company stand apart from its competitors—it prefers decentralization over corporate control, simplicity over complexity, and experimentation over efficiency. He interviewed dozens of executives, engineers, and frontline employees about its management practices and global strategy for his book Driving Honda: Inside the World's Most Innovative Car Company.

Did a Japanese Energy Company Lie About Radiation Levels in Fukushima to the U.S. Navy?

Guardian environmental reporter Suzanne Goldenberg discusses a $1 billion lawsuit filed by sailors in the U.S. Navy that accuses the Japanese electric company Tepco of failing to avoid the Fukushima nuclear accident and of lying about radiation levels that have caused health problems for them and their families stationed in Japan. She's written about the lawsuit in The Guardian, and the story later appeared in Mother Jones as part of their partnership with Climate Desk.

The Invisible Photographer Who Captured The Great Depression

Photographer Dorothea Lange took some of the most powerful and iconic images of America during the Great Depression, and her photograph "Migrant Mother" is one of the most recognized and arresting images in the world. Yet few know the story, struggles, and profound body of work of the woman behind the camera. Dyanna Taylor, Dorothea's granddaughter, talks about directing, writing, producing, and narrating the documentary "Dorothea Lange: Grab a Hunk of Lightning." She's joined by Elizabeth Partridge, Lange's goddaughter, who is featured in it. "Dorothea Lange: Grab a Hunk of Lightning" is part of PBS's American Masters series, and it premieres August 29, at 9 pm.

A Musical Adaptation of Shakespeare's 'The Winter's Tale'

Lear deBessonet discusses directing Shakespeare's "The Winter's Tale." She's joined by Todd Almond, who plays Antigonus, and wrote the music and lyrics for the production, which is put on by Public Works, a community based initiative of The Public Theater, that blends of professional actors, community members, and special guests. This musical adaption explores the promise of renewal in Shakespeare's fable of hard-won joy in the midst of a freezing cold winter. It's playing September 5-7, at the Delacorte Theater in Central Park.