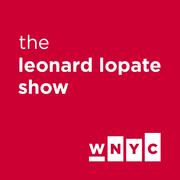 Please Explain: Why Sitting Is Bad for Your Health

Get up, stand up! Evidence is mounting that sitting for long stretches of time—in a car, at a desk, or on the couch—is bad for our health. A sedentary way of life and spending hours sitting down seems to increase the risk of death from cardiovascular disease and cancer. Dr. James Levine, professor of medicine at Mayo Clinic, professor at Arizona State University, and a national leader in obesity research, and Dr. Wayne Stokes, director of Sports Medicine Rehab at NYU Langone Medical Center, explain how sitting causes health problems and what we can do to counteract them.

"Dinner with Friends"

Pulitzer Prize-winner Donald Margulies talks about the Roundabout Theatre Company's production of his play "Dinner with Friends." He's joined by Darren Pettie and Jeremy Shamos, who star in it. "Dinner with Friends" is playing at the Laura Pels Theatre in the Harold and Miriam Steinberg Center for Theatre.

Helen Oyeyemi's Novel Boy, Snow, Bird

Helen Oyeyemi talks about her novel Boy, Snow, Bird. In the winter of 1953, Boy Novak arrives by chance in a small town in Massachusetts, looking for a new life. She marries a local widower and becomes stepmother to his winsome daughter, Snow Whitman. When Bird has a baby who is dark-skinned, exposes the Whitmans as light-skinned African Americans passing for white.

The Future of Big Coal

In 2012 U.S. coal consumption fell to its lowest level in 25 years, and as Wall Street looks toward more sustainable energy—and with the abundance of natural gas—coal mining companies are struggling. But the industry is not going down without a fight. Richard Martin, Fortune magazine contributor, writes about it in his article "Big Coal's Last Stand."

How Iowa's Pork Industry Is Polluting Waterways

Iowa is the country's largest pork producer and waste from the state's "concentrated animal feed operations" is finding its way into the state's drinking water. Ted Genoways, editor-at-large of OnEarth, explains how. 18 million of the state's 20 million hogs are in these facilities, where all of the waste that the hogs produce goes through the slotted floor they stand on and into pits below, which hold that manure for months at a time, giving off gas. Genoways says that what hits you when you walk into is one of these facilities is "not just a smell, it's actually a chemical burn that you get in your nostrils as you are inside with the animals." Iowa produces an estimated 5 billion gallons o...