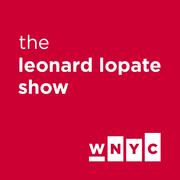 Ethan Hawke, Anne-Marie Duff, and Jack O'Brien on "Macbeth"

Ethan Hawke, who plays Macbeth, and Anne-Marie Duff, who plays Lady Macbeth, talk about Lincoln Center Theater's production of Shakespeare's "Macbeth," along with director Jack O'Brien. It's playing at the Vivian Beaumont Theater at Lincoln Center.

The Gray Squirrel is Not a Native New Yorker

Gray squirrels may seem like they've always been in New York City, but they're actually a fairly recent immigrant. Etienne Benson, Assistant Professor in the department of History and Sociology at the University of Pennsylvania, explains why the rodents were introduced into cities at the end of the 19th century. His paper "The Urbanization of the Eastern Gray Squirrel in the United States" is in the Journal of American History.

Bruce McCall on Billionaires in the Wild

Bruce McCall talks about collaborating with David Letterman on an illustrated chronicle of satirical of the indulgences of the super-rich, This Land Was Made for You and Me (But Mostly Me): Billionaires in the Wild.

The Need for Knowledge-Based Journalism

Thomas E. Patterson argues that today's journalists are not providing trustworthy and relevant news and that reporters too often give equal weight to facts and biased opinion, stir up small controversies, and substitute "infotainment" for real news. In Informing the News: The Need for Knowledge-Based Journalism, Patterson looks at the problems with the press's eroding quality, and he proposes a corrective. Patterson is a professor in the Joan Shorenstein Center on the Press, Politics, and Public Policy at Harvard University's John F. Kennedy School of Government.

The Gurus of How Weather the Winter

The Gurus of How-To, Al Ubell and Larry Ubell, answer questions and give advice on how to repair and maintain your home or apartment. Now that winter's here, they'll offer tips on keeping your furnace in fine form, making sure your pipes don't freeze, and making sure you're home is heated and insulated efficiently. Call 646-616-7456 with your questions or leave a comment below!