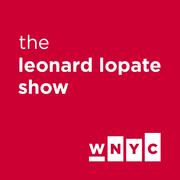 HIV Disclosure Laws

Thirty-five states have laws which make it a crime for an HIV positive person to not disclose their status before having sex with a partner. In 29 of those states, it's a felony to expose someone to HIV - even if the infected person has taken measures to protect their partner and whether or not the virus is actually transmitted. These laws are controversial- and many of the cases reveal the problems of mixing law enforcement and public health. Sergio Hernandez discusses his article "Sex, Lies & HIV: When What you Don't Tell Your Partner Is a Crime," which was co-published by ProPublica and Buzzfeed.

Jesse Eisenberg on His Play "The Revisionist"

Actor, New Yorker contributor, and playwright Jesse Eisenberg talks about his second play, The Revisionist. It had its world premiere at the Cherry Lane Theatre in New York in spring 2013, starring him and Vanessa Redgrave and directed by Kip Fagan. It tells the story of a young writer who arrives in Poland with a case of writer's block and a desire to be left alone. His 75-year-old second cousin Maria welcomes him, and as their relationship develops, she reveals details about her postwar past that test their ideas of what it means to be a family.

What New DNA Analysis Reveals about Inbreeding among Ancient Humans

Researchers recently analyzed bones that date back more than 300,000 years that were found in Spain. Wall Street Journal science writer Robert Lee Hotz explains why the DNA in those bones reveals that inbreeding among ancient humans was more widespread than scientists had previously thought.

"Lenny Cooke"

Producer Adam Shopkorn and director Benny Safdie talk about the documentary "Lenny Cooke," along with Lenny Cooke, the subject. In 2001, Cooke was the most hyped high school basketball player in the country, ranked above future greats LeBron James, Amar'e Stoudemire and Carmelo Anthony. A decade later, Lenny has never played in the NBA. The film takes a candid look at the unfulfilled destiny of a man for whom superstardom was out of reach. "Lenny Cooke" opens December 6 at Lincoln Center's Elinor Bunin Monroe theater.

Where Is Your Mother? A Child Custody Case in California

Rachel Aviv, staff writer for The New Yorker, recounts the story of Niveen Ismail, a mother whose young son was put up for adoption by the state of California despite her multi-year fight to prove she was fit to remain his parent. She writes about the case in her article "Where Is Your Mother" is in the December 2 issue of The New Yorker.