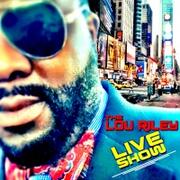 How To Survive On A Job You Hate pt. 2

Stop hating you job and begin hating the fact that you have yet to do anything to invest in your own dreams! I could be wrong, but the last time I checked, we only get one chance at life. Do not waste it all on making someone else's bottom line. If for only 5 minutes today, invest in yourself!

How To Survive On A Job You Hate

85% of American are going to jobs they hate. Many literally become ill the night before (headaches, anxiety) know that they are headed into a job they absolutely cannot stand. The worst part is that most of these people have dreams that they have laid to the side because they don't believe it can really happen to them and they don't believe they deserve it. At some point in time, we all dreamed of being something. If this is true, then why are we not doing anything to fulfill your dreams? Sadly, at a subconscious level, we don't' believe it can happen and we do not see ourselves as being worthy of it happening for us.

Your Enemies Must Be Present!

Have you ever wondered why the more successful we become, the more our enemies begin to raise their head and identify themselves? It's because we must learn to use their negative energy as fuel on our own journey. In this episode, I pull from a number of points along my life's timeline, so I hope you can follow along this journey into a part of my mind! A special thanks goes out to my FB & YouTube buddy Mo-you can check her out on YouTube here: http://www.youtube.com/amanderson1979

No Focus. No Success. No Life.

In today's episode I take a look at the benefits of building a laser focus when it comes to getting what you want out of life. Your destiny is your own, however, if you spend no time cultivating it, then don't expect it to accommodate you later on!

Mama, Your "Love" Is Killing Your Son!

This episode is dedicated to the single mothers out there who are raising black boys: the fears that you have placed on your son(s) are slowly killing his life force. The world needs him to become everything he was destined to be....not what you think he should be. If you have any questions, thought or feeling please enter them in the space provided so that we can have a dialogue....or email me: lourileylive@gmail.com

Anyone Can Be Average #challengeyourself

Anyone who considers themselves successful should be able to look back and recall those who were influential in their success. Many times, these were the people that challenged them to be more and would not accept what was thought to be good. For some reason, they saw the potential in us to be more than we saw in ourselves and for those select individual, we owe a huge thanks!

Trayvon Martin | What More Can I Say?

It has been a week since the Trayvon Martin case has been decided and George Zimmerman found not guilty. Amidst the pain and hurt experienced by many who feel as though the jury did not get this one right, I considered a way to honor the memory of this young man and many others just like him. Take a listen and I hope you enjoy!

It's Not The Problem, It's Your Attitude

GET OVER YOURSELF!!! I read a quote today that said "the problem isn't the problem, the problem is your attitude towards the problem!" So many time, our attitude towards a thing will determine how we deal with what we perceive as problems. Maybe its an opportunity to grow, disguised as a problem.

Our Fears Make Us Sabotage Our Dreams!

In today's episode, I conclude the four part series with the most dangerous obstacle we can face when trying to live our dreams. That would be our fears that cause us to sabotage all the hard work and sacrifices we made in order to make us fit in and "act" like we feel comfortable being like everyone else.

Your Body Does Not Control Your Mind!

Today's bonus episode picks up on a quick video I made on Instagram this morning. How do you force yourself to do something good for you, that's going to take a little work, when everything in you tells you not to do it? Be sure to follow me on Instagram, YouTube, Facebook & Twitter: @lourileylive

So Many Fears...So Few Results!

In today's episode, I discuss how the fear of failure becomes greater for the person who sets out to live their dreams. In addition, I share the story of Roger Bannister-the first human being in recorded history to run a mile in under 4 minutes. More importantly, I discuss the parallel between this accomplishment and what's missing from your dreams!

How To Kill Off The Dream Killers

If you do not change the message inside your head, you will continue to struggle and come up short in the face of adversity. Learning to use positive affirmations will add strength and durability to your mindset, thus making for a better prepared individual!

Afraid to Dream or Afraid of the Work?

Are you afraid to dream, or does the work your dreams require scare you? In this week's episode, I begin discussing the four obstacles as outlined by Paulo Coehlo's "The Alchemist", the keep us from living our dreams or as he puts it, answering your personal calling. I review the very first obstacle in this episode and it brings back a vivid part of my childhood that were examples of the very principles he speaks about in the book's Introduction. Enjoy this first of a four part series!

What Are You Afraid Of....Success?

Today, I decided to introduce a few of my thoughts on success. I believe that we all have a purpose in life. Realizing that purpose is our only responsibility. Everything will fall in place in the end if we push past our fears

How To Lose Weight Without Exercising?

***Please Subscribe***In this episode, I discuss my personal recommendations for someone who has decided to loose weight. I believe that it is more important for a person to attack their diet, than it is to begin an exercise regimen. I chose to do a 90-Day Juice Fast over a year ago and was able to not only lose over 50 lbs, but also experience and dramatic increase in my overall health. Got questions? Email them to me: lourileylive@gmail.com

Time To Start Exercising All Over Again!

In this episode, I talk about what advice I would give to someone who is starting to exercise for the first or fiftieth time! I began to experience success on my journey when I realized all the times I fell off were opportunities for me to learn what did and did not work for me. Fitness is best served when you make it your way! However, and to be completely honest, this does not happen in a day. This is about a lifestyle change, and that does not happen overnight!

Who Is Lou Riley? A Scatterbrained Intro

In this episode, I give a scatterbrained introduction of who I am, where I come from and how I think. I thank you for the opportunity to share this podcast with you. This is definitely and exercise in consistency and growth.

Punishing Yourself With Exercise?

One day I realized that I was doing to much when I was exercising. It dawned on me that I was punishing myself for getting out of shape. Are you doing the same? If so, then STOP!

Episode 0: A Race To The Starting Line

Consider this the pilot episode of my podcast. As a professional procrastinator, I felt it important to get this done before my need to rationalize kicks in. There will be mistakes, there will be a million things I could have done better, but there is only one way to get started and at the very least, I accomplished that task today!