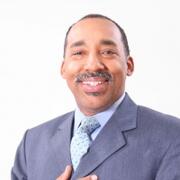 Prophetic Provision 1

There is provision for you. God will provide for His people. Be inspired to expect God's provision!

Identifying the spirit of Witchcraft pt1

Identifying the spirit of witchcraft in the Church and how to deal with it, this teaching Exposes how witchcraft ,rebellion operates in the church and seeks to destroy the church from within.

The School of the Supernatral II

Prophetic Patterns Reviewed.mp3

**The previous message has been upgraded for better sound quality. Apostle Marc Reviews the lessons on Prophetic Patterns, 1. If you follow the pattern you will get to the promise 2. The Process in the Pattern 3. Breakthrough and Victory over your Enemies 4. That cancel Debt

School of the Supernatural

Breaking Generational Curses

Apostle Marc teaches from his book Living in Ashdod, The City of Bastards. he explains how curses can affect your life and how to break them.

The Anointing

Apostle Marc teaches on the anoniting what it is and how it flows. An excerpt from the school of the Supernatural .....This excerpt will only remain online for one week

Prophetic Patterns Breakthrough pt2

Apostle Marc continues his teaching on Prophetic Patterns

Prophetic Patterns, for breakthrough...

The Prophetic Mind " Dig Deeper"

Apostle marc teaching on the prophetic mind will expand your current position, gifts and talents with this revelational insight into the prophetic ministry.

The Spirit of Ahab pt2

Apostle Marc concludes Teaches on the spirit of Ahab

The Spirit of Ahab

Apostle Marc teaches on the spirit of Ahab. Ahab allowed himself to be influenced be his wife Jezebel. In this teaching I unveiled tactics of this spirit and how Jezebel will use it to get to carrying out its assignments. Jezebel cannot fully operate with a Ahab supporting it. The scripture says jezebel stirred up Ahab.