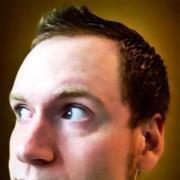 Episode 6: Root Canal Pending

We discuss things that everybody does, but will never admit. I also teach white guys how to dance (at least, without looking SO white). As always, I share some of America's most idiotic criminals, the GOOD news, and the word of the day! This week's featured band is South Carolina's Kelen Heller!

Episode 5: iHeartRadio Premiere Debut

I'm joined in-studio by special guest-host & Hub City Comedian, David Sarton! We discuss topics like celebrities that used to be strippers and roommates. Also, introducing, SPREADABLE BEER and Deep-Fried Soup! There are several simple things that the majority of humans just cant do. Are you capable of doing all these things? Of course we have Stupid Criminals, The Good News, Word of the Day, and the band I chose to feature this week for the big iHeartRadio Premiere, Cathercist! Best show to date.. dont miss it!

Espisode 4: Labor Day with Charlie Sheen

In this week's "Labor Day Special" of The Mystery Machine with Shaggy, Mercer Morrison of Hub City Comedy guest hosts this weeks episode. You'll hear music from Everbreath, Southdown, and Passing a Starfighter. All bands from Louisiana that I've had the pleasure of sharing the stage with from time to time! We look at 11 warning signs that you could be dating, or WORSE (married), to a sociopath! I share 4 tips for never getting fired! Plus, Charlie Sheen went to Alaska to hunt for the famous "Half-Man/Half-Otter". All of that and MORE for the Labor Day Special of The Mystery Machine!

Episode 3: Criminals, Miracles, & Music

I'm joined in-studio by Hub-City Comedian, Derek Kopsyzwa. We talk about Paula Dean killing Trayvon Martin on TV. Also, a son literally spoke his dad back to life. I'll prove why stupid people are here for our amusement. Music from south Louisiana band "Pandemic" as well as my good MS/LA friends that are working hard and making stuff happen, "Faming the Red". Pow! Holy Affleck!

Sex, Rock N Roll, News for Men

Shaggy talks about sex, news, and rock music. This week's featured artist is Kid Vicious from Jackson, MS. Also, a peek into Shaggy's musical past with a track from his last band.