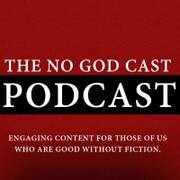 Episode 28 - Chris Krzeminski, "I Am"

Tanner and Ben sit down with author Chris Krzeminski to discuss his latest book, "I Am. Marco's Anthology", a work of poetic prose mimicking the psychological evolution of a believer turned atheist.

Episode 27 - Interview with Jerry Dewitt

Tanner and Ben sit down with atheism activist Jerry Dewitt to discuss his book, his story, and his upcoming event with the Christian Left.

Episode 26 - The Atheist Book

Tanner and guest host Darren sit down with author Chris Johnson to discuss his new book "A Better Life - 100 Atheists Speak Out on Joy & Meaning in a World Without God"

Episode 26 - The Atheist Book

We sit down with Chris Johnson, author of the TheAtheistBook.com

Episode 25 - The Morality of Meat Eaters

Tonight Tanner sits down with Megan McCutch of Twitter to discuss the moral implications of eating meat.

Episode 24 - Humanists, unite!

An open format episode, guests pop in as they please. Broadcasting live from a Humanist get together in central Florida. Dead air may be a variable :)

Coffee and Conversation 10/26/2013

Special guest Ben Donahu joins Tanner for the first live streamed version of the CoffCon weekend show. Get excited.

Episode 22 - Sex Talk with Dr. Jill

Tanner and Ben sit down with Dr. Jill McDevitt, Author and Pennsylvania Sexologist, and Miss. Ella Bella sex business entrepreneur and founder of SexyDeliciousThings.com, to talk about sex, sexuality, and sex positivity.

Coffee and Conversations 10/12/2013

Coffee and Conversations is an at-home, casual conversation with host of the No God Cast, Tanner Campbell. Coffee and Conversation airs every Saturday at 8am mountain time. Tune in and listen or call in and participate.

episode21

Coffee and Conversations 10/6/2013

Episode 20 - Our First Live Show

Tanner is all alone for this first attempt at a live call in show. Boo hoo.

Episode 19 - Philosophy with Stephen Law

Tanner sits down, sans Ben, with Dr. Stephen Law to discuss his most favorite of toics: philosophy. They discuss the Evil God Challenge as well as Dr. Law's popular books, The Philosophy Gym, The Philosophy Files, The Complete Philosophy Files, and Believing Bullshit: How Not To Get Sucked Into An Intellectual Black Hole. Morality is also on the chopping block.

Episode 17 - Q&A with Tanner and Ben

Tanner and Ben take questions from listeners.

Episode 14 - Interview with Sean Carroll

We sit down with Sean Carroll to discuss the UNIVERSE. Oh, and religion. But mostly, THE UNIVERSE!

Episode 16 - Interview with CJ Werleman

We sit with CJ Werleman to discuss his new book "Crucifying America" about the unholy pact between Wall Street and the Christian Right.

Episode 15 - An Evening With Ray Comfort

Tonight we sit down with Ray Comfort and ask some questions about his beliefs, accusations of dishonest editing, what is meant by the term "kinds", and why he believes what he believes. Not a debate, but an interview. Listen and make up your own mind about Ray Comfort.

Episode 4 - Gamma Ray Blast

Welcome to the show, it is June 15th, 2013 and this is Episode Four. In this episode we interview the very popular @GammaAtheist, of Twitter. Get to know this TwAtheist icon and hear what he has to say about growing up, raising kids, and shaping the future as an Atheist living in northern Florida.

Episode 5 - Discussions with Fools

Welcome to the show, it is June 22nd, 2013 and this is Episode Five. In this episode we're going to sit down with Andrew Tamez of Texas and discuss logic as it pertains to both sides of the "God Debate". Get to know Andrew and consider what he has to say.

Episode 6 - International Conversation

Welcome to the show, it is June 29th, 2013 and this is Episode Six. This week we are fortunate to have an international panel of guests including Adam Reakes of New South Wales, Australia, Sara C. from Seattle, Washington, and Aaron Laity from Calgaray, Alberta, Canada. Join us for nearly an hour and a half of discussion focusing on our panel's varying views and opinions of the latest in national and international news.