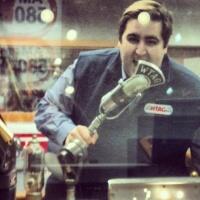 Paul 8/4

Test

The (NEW) Paul Westcott Show

From the White House Brief to the Paul Westcott Show on iHeartRadio and of course my morning shows I have been all over the place with how I'm going to distribute this program. Many of you came to me saying if there was a low cost option to get a podcast and a consistently updated program you'd be in...here's your chance.

Paul Westcott Update

Take a listen...

The Paul Westcott Show 6/9

News. Politics. Passion.

The Paul Westcott Show 6/2

Homeland becomes real life...Sgt. Bowe Bergdahl home after 5 years, why did he wander off base?...What were/are his intentions?...Brainwashed?...Plus the war on coal heats up AND V. Stiviano is a racist too!...

The Paul Westcott Show 5/30

News. Politics. Passion.

The Paul Westcott Show 5/27

Sex Tape Kardashian gets married, NY Post has the best reaction...Mark Cuban's a racist but not really at all...How political correctness can hurt us while Iran is yelling Death to America...Thank God for Glenn Greenwald and British journalism...More Obamacare rules and something about Macaulay Culkin's awful band.

The Paul Westcott Show 5/22

News. Politics. Passion.

The Paul Westcott Show 5/21

An all new day on the Paul Westcott Show...

Filling in on Andy Dean HOUR 3 5-19

Hear Paul filling in on America Now with Andy Dean.

Filling in on Andy Dean HOUR 1 5-19

Hear Paul filling in on America Now with Andy Dean.

The Paul Westcott Show 5/15

NYTimes fires a woman for asking for equal pay...Why Obama is bent on another housing crisis...Hillary is woman YAY! Is she qualified? Uhhhh...Why the 9/11 memorial needs to be more concerned with History then being politically correct...

The Paul Westcott Show 5/14

Allergy season hits the Paul Westcott Show...the hash-tag #administration...Donald Sterling had an out until he said Magic Johnson and AIDS 26 times in one interview...Obamacare's make-work jobs

The Paul Westcott Show 5/12

Most overrated vacation spots...Donald Sterling still sucks but gives a hilarious interview with Anderson Cooper...Radical Islam is Radical (am I allowed to say that?)...Stuff isn't as well made as it used to be...Detroit Grandma packs heat.

The Paul Westcott Show 5/8

Most people would fight to keep their cell phone...The FEC is looking into Drudge and Talk radio for campaign violations (what could go wrong?)...Prostitute V. Stiviano was blackmailing her racist boyfriend (shocker!)...And Ted Cruz's list of Obama's "lawless actions".

The Paul Westcott Show 5/7

Home invasion gets home invaders killed, community stunned home owner would kill them...The Clinton's war on women rolls on as Monica comes out because Hillary let her...Why I wouldn't have blamed Benghazi on Obama if he hadn't lied about it...A boxer makes $70,000,000 for one fight!...And it's official you can't marry your porn filled computer.

The Paul Westcott Show 5/6

How MERS got started, yes it involved a camel...The war on women in Nigeria...Where's our ROI on foreign aid?...Common Core strikes again...John Podesta leading the charge to go around Congress and the American public, this time on global warming...And if you think the White House lied about Benghazi you're a conspiracy theorist nut according to the White House.

The Paul Westcott Show 5/5

The White House Whoresspondents dinner...the end of "podcasting"?...Minimum wage vs. Maximum wage...are we too soft on kids today?...Plus a #mansionparty that got a little #outofcontrol

The Paul Westcott Show 5/2 (CORRECT!)

This was the show that was supposed to be posted here on Friday. A new show for 5/5 will also be going up

Nonsense News 5/2

The Paul Westcott Show 5/2

Why there was no show yesterday...Benghazi...lying liars....and all the info you need for that BBQ conversation about unemployment and White House coverups.

The Paul Westcott Show 4/30

John Kerry banned from the NBA for racist comments...(I think I got that right)...Guess how much regulation cost business in the US...Oh yeah and the Benghazi youtube video lie WAS orchestrated by the White House...

The Paul Westcott Show 4/29

Rick Perry getting back in the game?...The same agency that allowed dozens of Children to die on their watch is demanding Justina Pellitier remain in their custody...Should Donald Sterling lose his team?...Bob Costas still sucks...John Kerry really misspeaks...

The Paul Westcott Show 4/28

Donald Sterling (D-CA) gets busted being a racist...Will his GF go to jail for secretly recording him?...California's water police out in full force...GOP done fighting Obamacare and plans immigration bill in time get all the Hispanic votes or something...And do you like living in your state?

The Paul Westcott Show 4/24

The President even bows to robots...Washington Post editorial board blasts Obama for Keystone XL foot dragging...Is it so bad for women in the US that they should move to another country? ...And your comments from question of the day on affirmative action ruling from SCOTUS.

The Paul Westcott Show 4/23

IRS workers who don't pay taxes get a bonuses and raises....A maximum pay cap for the richest Americans...A win for justice in Michigan...PLUS why I love Aereo.

The Paul Westcott Show 4/22

The President's real reason for stopping the Keystone XL Pipeline...Rhode Island officially mocks people who believe in God...You know who makes more then evil bankers? Evil bank regulators...Plus, I wish myself a Happy Birthday.

The Paul Westcott Show 4/21

When is too much security too much...are we more respected internationally today then under bush....2014/2016 big topic on the Sunday Shows...Mini Olbermann Chris Hayes blasts people who oppose the militarization of government...and more!

The Paul Westcott Show 4/18

News. Politics. Passion.

The Paul Westcott Show 4/17

Detroit steals it's own "blight money"...KT McFarland, National Security Analyst gives her take on Ukraine v. Russia v. the west...Shane D'Aprile from Campaigns and Elections Magazine talks about Kathleen Sibelius running for Senate (HA!)...Colby Hall from Mediaite breaks down why the Bundy case draws so much attention.

The Paul Westcott Show 4/16

An iHeartRadio and Spreaker only edition of the Paul Westcott Show.

The Paul Westcott Show 4/15

It's tax day but I'm going to talk about spending instead...the latest from Nevada...Ukraine's problem is Ukraine and little bit Europe...Why does the government own so many bullets?

The Paul Westcott Show 4/14

News, Politics, Passion.

The Paul Westcott Show 4/11

Eric Holder's just dropped the race card...Charlie Rangel thinks slavery is still a dominant industry in the south...Hillary has a shoe thrown at her...Colbert moves to a growing force in media, broadcast television.

The Paul Westcott Show 4/10

Sexual Harassment and the women's vote...France and some other Eurotrash force themselves to work even less and some other stuff...

The Paul Westcott Show 4/9

IRS continuing to attack it's enemies...Eric Holder doesn't care if he's held in contempt of Congress...SNL makes fun of Government Motors...

The Paul Westcott Show 4/8

The folly of college sports unions...The disease known as selfies...San Francisco is overpriced and smart cars should be destroyed...another example of Harry Reid being a lying liar...long term unemployment benefits extended (again)...and a woman calling 911 because of overpriced weed.

The Paul Westcott Show 4/7

Spring Break for 35 year-olds...Diversity of thought is allowed unless you disagree with the certain people...women need equal pay, unless you work in the white house...NYPD vs. FDNY hockey fight

Walking Dead Recap Season 4 Finale!

What an episode...

The Paul Westcott 4/2

Obama's victory lap (from 2009 in front of GM produced Chevy Cobalt)...and then the Obamacare victory lap...College is insanely expensive OH and running is bad for you according to "science".

The Paul Westcott Show 4/1

Mission accomplished Obama is the best marketer in America and maybe some people got health insurance...FBI is high speed trading...Landlords being busted for renting part of their property to people...the Europeans are cracking down on radical Islam...Plus a real life Jurassic Park.

The Paul Westcott Show 3/31

The stock market is rigged...NCAA tournament went from being awesome to sucking because my bracket is busted...Dems run from Obamacare...6 million sign ups, yeah right!

The Paul Westcott Show 3/28

News. Politics. Passion.

The Paul Westcott Show 3/27

News. Politics. Passion.

The Paul Westcott Show 3/26

The airplane mystery solved...kind of...and the media's hilarious and sad, at the same time, kind of reaction...Supreme Court vs. The Free Markets and a little bit of Religious freedom...why people should buy their own condoms...Obama gets grilled in front of global audience...PLUS a Rhode Island state Senator tells you to go F*&K youself.

The Paul Westcott Show 3/24

NCAA - What the F*&K!...Obamacare stories Harry Reid said were "all untrue" are not being widely reported even by friendly outlets...Westboro Baptist Church leader dies **snicker**...George Will hits the nail on the head BUT will be called a racist...538 predicts GOP takes the Senate.

The Paul Westcott Show 3/21

Putin makes it official...Pelosi celebrates the passage of Obamacare...why Tequila is good for you...night one of the NCAA tournament went well plus some PORK AND BEANS@!

The Paul Westcott Show 3/20

What Paul had for breakfast...why you shut out the media 101...The NCAA tournament is here...Obama vacationing in real America (Martha's Vineyard - How Dare you!?)...Plus You're fit to workout here!

The Paul Westcott Show 3/19

Paul's planning a trip to Crimea...The White House pastry chef has quit over Michelle Obama...How a bill really becomes a law...a man with a $407,000 Obamacare tab...plus a pervert gets stuck because he's fat...

The Paul Westcott Show 3/18

Why Putin is winning...Democrats are mad because Obamacare is dragging them down and the actual Obama isn't helping...Maggie Grace is hot and Paul wants to know what her show is...and whole bunch of other stuff

The Paul Westcott Show 3/17

Will's first trip on an airplane...Missing plane...Cri-me-a river...EPA cracking down on a guy building a private pond on his private property that is private...get it it's private. And I haven't seen Sunday's Walking Dead so don't tell me what happens.

The Paul Westcott Show 3/10

What is CPAC really about in 2014?...How Paul used to dump women...The stack and some Pork and Beans...

The Paul Westcott Show 3/6

The spirit of Massachusetts up a woman's skirt...the entitlement generation personified in one 18 year old spoiled brat...Why I want a pickup truck...8 years smoking weed? Only in California.

Walking Dead Recap S4/E12

Daryl Dixon (Norman Reedus) and Beth Greene (Emily Kinney) explore the woods, coming across a country club and an old cabin Daryl had previously discovered, where they drink moonshine and learn more personal information about each other.

The Paul Westcott Show 3/5

Lindsay Lohan and Oprah (because I can...)...Who are we funding in Ukraine with our $1 Billion "aid package"...When stuff more people buy less of it, including labor, yes I'm talking minimum wage...And lets create a few more states huh!?

The Paul Westcott Show 3/4 (iHeart Only)

Politicians need to keep their pants closed...Obama delays another part of Obamacare to help Democrats win in the fall...and another edition of Mitt Romney was right!

The Paul Westcott Show 3/3

Ukraine being fought over by the EU and Russia, so why is it our problem?...The Oscars weren't all bad just mostly bad...Piers stays with CNN after being fired

The Paul Westcott Show 2/28 (Best Of)

News. Politics. Passion.

The Paul Westcott Show 2/27

Why Dad's are important, brought to you a liberal elite publication...study: obesity is caused by racism...Jan Brewer makes a good choice in Arizona...Russia sends a spy ship to Cuba...Oh, and Harry Reid is a liar who lies...

Walking Dead Recap S4/E11

Paul and Walter recap the Walking Dead S4/E11

The Paul Westcott Show 2/25

Mainstream media gets pranked over Bieber obsession...Bobby Jindal comes roaring back to life as a Presidential candidate...The EPA is making the laws and then enforcing them...Google Glass won't work because everyone's a pervert

The Paul Westcott Show 2/24

Piers Morgan fired from an American TV network for hating the country he broadcasts in...It's time for Term Limits...does anyone care what the "Oscar people" think about movies anymore...And Chris Matthews making sentances

The Paul Westcott Show 2/21

Guess what the 'F' in FCC stands for...What MSM news "leaders" think when they wake up in the morning...why gun ownership is bad (for teenage gangbangers)...AND selling girl scout cookies to pot heads, not a bad idea.

Walking Dead Recap S4/E9 & 10

Paul and Walter talk about what they loved and didn't love about the first two episodes of the 2nd half of season 4 of the Walking Dead on AMC.

The Paul Westcott Show 2/19

Minimum wage...Obamacare and hot pockets PLUS a whole bunch of sound.

The Paul Westcott Show 2/17

Paul tells a story that disgusted his morning show audience...why internships aren't bad...House of Cards too real for some in DC...plus the rest of the stack

The Paul Westcott Show 2/14

News. Politics. Passion.

The Paul Westcott Show 1/13

News, Politics, Passion..

The Paul Westcott Show 2/11

Obamacare costs jobs...it does...it did before the CBO report...and it still does...businesses have less money because of new requirements...they are cutting hours and in some cases firing people...it is real and it is not a positive economy...every economist ever agrees less working hours brought on by increased regulation is neither a choice nor is it positive.

The Paul Westcott Show 2/10

Obamacare Democrats: 'Less people working and more on subsidies is better'. Plus why community activists from outside a neighborhood shut down a grocery store the neighborhood wanted.

The Paul Westcott Show 2/6

Apparently an explanation is needed as to why losing 2.5 million jobs is a bad thing...Obamacare and the story of a cancer patient...Bill Clinton and smoke show Elizabeth Hurley (turns out to not be true) but man I would've given him big credit for that one.

The Paul Westcott Show 2/4

TLC and naked house hunters...KeystoneXL gets topped again...The rest of O'Reilly's interview...Bill Clinton's the liar most people can forgive...Congresses free trips in 2013

The Paul Westcott Show 2/3

Super Bowl Fail...Obama and O'Reilly...what it means to "fundamentally transform America"

The Paul Westcott Show 1/31

Paul talks Super Bowl Security...why MSNBC/NBC News is the least trusted news brand in America...Drones using illegal surveillance and prosecutions in North Dakota...plus hear an entire business recieve their new plans under Obamacare.

The Paul Westcott Show 1/29

The State of our Union is???...Congressman threatens to kill a reporter on camera...populism vs. socialism...McDonald's vs. Starbucks...Pork and Beans!

Obama: Raise min wage for gov't workers

President Obama will announce in the State of the Union address Tuesday that he will use his executive power to increase the minimum wage to $10.10 per hour for workers on new government contracts, fulfilling a top demand by liberal lawmakers and groups, according to a White House document.

The Paul Westcott Show 1/27

Obama the emperor...why the Grammy awards and Hollywood are a bunch of degenerates and the best days of American entertainment are behind us...more on Obama the emperor...and if the economy is good then why is it so bad?

The Paul Westcott Show 1/24

Mike Huckabee another casualty of the "war on women"...It's OK if Europeans crack down on immigration just not the US...Islam in Europe...Justin Bieber and the 'no consequence generation'...plus a teacher's aid also poses nude on the side and yes, ugly women hate her.

The Paul Westcott Show 1/23

Paul gets jury duty...Iran says, "what agreement?"...if you're critical you must be a racist by Richard Sherman...Europeans are signing up in droves for private insurance, glad we're going the other way...

The Paul Westcott Show 1/21

Richard Sherman's rant and why we're all racists...Staples workers are less qualified to sell stamps than postal workers...inequality is at it's worst point in American history and has only gotten worse over the past 5 years...plus Hollywood is asked if they're disappointed in Obama.

The Paul Westcott Show 1/17

Obama to continue Bush era spying, only more so...do you want to go to big events, concerts? games? anymore?...Guns are bad at least for one Maryland cop and 4 studies that didn't need to be done.

The Paul Westcott Show 1/15

The Paul Westcott Show 1/14

Paul's "sick beard"...

Steroids in Baseball: Paul gets loud!

Paul and his producer at WTAG, Danny, get into a heated debate over steroids in baseball and whether it's good or bad for the game.

The Paul Westcott 1/10

Chris Christie's Benghazi plus the NSA trying to get out of giving over evidence.

The Paul Westcott Show 1/9

Paul wonders why a traffic jam is worse than the Benghazi attacks...how Chris Christie can survive...an interview with KT McFarland about Robert Gates telling the truth...the stack...plus Rand Paul rips the new fed chair.

The Paul Westcott Show 1/8

Paul talks about the Secretary Gates revelations in a special spreaker, iheartradio edition.

The Paul Westcott Show 1/7

Poor Michael Bay...1914 vs 2014...Why North Dakota is becoming an economic/energy power house...why the White House doesn't care about enrolling 7 million people into Obamacare - because they can't!

The Paul Westcott Show 1/6

TLC gets back to it's roots with a medical show about a woman having an orgasm for 3 hours...Hillary declares she's running without declaring...Sunday show smashup plus some honest to goodness Pork and Beans!

The Paul Westcott Show 1/3

Paul Westcott Show - Weekend Edition! Yeah I did a show.

The Paul Westcott Show 1/2/2014

Happy New Year! Grandparents go easy on your kids...Harry Reid blames rich people for poor people being poor...is retirement possible in America.

The Paul Westcott Show 12/20

Duck Dynasty fallout continues...a gay reporter sides with Phil...the first lady has your holiday orders...plus an Obamacare pajama party

The Paul Westcott Show 12/18

Paul's got a petition...The big book of waste...Don Lemon at CNN looks like an ass.

The Paul Westcott Show 12/17

NSA busted by a federal judge!

The Paul Westcott Show 10/16

Rodeo clown who dressed like Obama wins an award...Washington's obsession with itself continues...#Romneywasright...Obama's vacation...Plus, the Saudi's role in 9/11 and why it was covered up.

The Paul Westcott Show 12/13

A spoiled teen gets off from killing 4 people because he was too rich...teachers union asks wants 10 grand for a child rapists AND prostitutes are the real victims PLUS why John Boehner thinks you're an idiot.

The Paul Westcott Show 12/11

The President's flirting and selfie taking at the Mandela funeral...a budget "negotiation" to get the budget out of the way...why Duck Dynasty is beating Britney and guy gets arrested for too much "price matching" at Wal-Mart.

CNN Mediagasms over Obama handshake

Yes, President Obama shook hands with Raul Castro of Cuba oh happy day, CNN loses it over how excited they are. Plus some inside baseball radio business.

The Paul Westcott Show 12/9

Paul explains his business philosophy and why he doesn't lend money to relatives. The latest of the Obamacare lies and re-writing of history with Dr. Zeke Emanuel this time changing "if you like your doctor you can keep your doctor". Plus all the new sign ups are going to Medicaid - and why that was all part of the plan.

The Paul Westcott Show 12/6

Talk of a Constitutional Convention grows including a big meeting this weekend, the union created fast food strikes, young people and journalists turning on Obama PLUS a baby toy know-it-all parents are bothering me about.

The Paul Westcott Show 12/5

What could a revolution look like in America?

The Walking Dead Recap S4/E8

It's been a long, decidedly slow road to the inevitable battle that happened in "The Walking Dead" mid-season finale. First, there was a brush with a super flu epidemic, followed by a Governor-centric story line that had him on the path to redemption. It was time for some dramatic action, of which this finale had plenty.

Paul's Christmas for Children

Paul talks about a charity he's supporting strongly this Christmas season...

The Paul Westcott Show 12/4

Paul breaks down the latest Obamacare lie and breaks down what happens when the government stops listening to it's people and it's Constitution. Plus a business that closes because it's employees are being awful to the public and a little girl goes to sell something in a public park but is told she can only beg.

The Paul Westcott Show 12/2

Football is great, here's why...Meet the Press moves further into obscurity with an Obamacare "debate"...why the baby boomers are selfish according to one and a Black Friday disaster.

The Paul Westcott Show 11/26

Paul preps you on how to argue politics on Thanksgiving.

The Paul Westcott Show 11/25

Iran, Afghanistan and other foreign excursions.

The Paul Westcott Show 11/21

The sins of Obamacare spread far beyond the website and now members of the President's team are starting to flail blaming Republicans, the Internet and the Public. Paul also talks about Peanut butter and jelly being racist, an extended stay in Afghanistan and funny flying stories.

The Walking Dead Recap S4/E6

"Live Bait" is all about the Governor "coming back" can he?

The Paul Westcott Show 11/20

37% Approval for the President, Obamacare now the GOP's fault, a dog in Colorado gets coverage PLUS knocking out seniors is "fun" for teens these days, PLUS why are the Feds pulling people off the road and taking their DNA.

The Paul Westcott Show 11/19

News. Politics. Passion

The Paul Westcott Show 11/18

What's wrong with the world - Paul talks Christmas music before Thanksgiving, a new video fad called "knocking out" (exactly what it sounds like PLUS Nancy Pelosi defends Obamacare and lies on Meet the Press. And can you be sued for putting a bad review online?

The Paul Westcott Show 10/15W

The President's Obamacare press conference, the top 10 most wanted Senators to blame for Obamacare PLUS some Alec Baldwin Pork and Beans.

Ten Most Responsible for Obamacare

The list is the most wanted Senators...

Paul and Walter talk Walking Dead

Like the Walking Dead and are all caught up...see what someone else things about Carol be dumped, the Rick and Carl walker massacre and the Governor coming back.

The Paul Westcott Show 11/13

Why Paul had a long night, why we shouldn't ban words or definitions from the dictionary, how Megyn Kelley made James Carville stumble like a dope and the UN making stuff up again.

The Paul Westcott Show 11/12

Paul breaks down why 20 somethings aren't getting jobs (no it's not just the crappy economy's fault). The lies over Obamacare sign ups, a fight between Gawker and the New York Time's opinion page plus Michael Moore tweets something because is an obese attention whore.

The Paul Westcott Show 11/11

Paul talks about what it's like to be a man in 2013, Chris Christie as the most talked about man in the room for 2016, why two Gonzaga students might be expelled for defending themselves and the latest on the Miami Dolphins.

The Paul Westcott Show 11/8W

Paul tells you what the Obama apology is really all about, how the law makes you want a divorce and tweet from the state of North Carolina making fun of rain, Obamacare and women drivers.

The Paul Westcott Show 11/7 (iHeart)

Paul answers, can Christie win? Why Twitter exploded at the CMA's...PLUS NYC's newly elected Mayor sits down with Bloomberg (who hates his guts) and the Obamacare truth-o-meter.