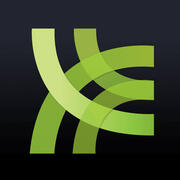 TBS eFM: New Gangnam Tourist Trolley

TBS eFM: McDonald's Korean Controversy

What started off as a dispute over how long customers were allowed to stay in a NYC McDonald's has turned into a much larger dispute involving Korean community leaders and elected officials. The incident began when many older Koreans had been spending multiple hours, perhaps even the whole day, at the McDonald's while ordering only a coffee or similarly inexpensive item. Interviewed people here in Seoul to get their opinions on the issue, and I also spoke live to the President of the Korean American Parents Association of Greater New York via phone to get her perspective.

#36 TBS eFM: Skinny Jeans Health Issues

Men and women here in Korea put a lot of effort into how they look, but are they always aware of the price they might be paying for fashion? A new study has linked wearing skinny jeans with the increasing number of Korean women suffering from varicose veins. I spoke with women here in Korea about whether or not the new study would change their fashion habits.

#35 TBS eFM: Dokdo Island Dispute

A new video from the Korean government is just the most recent move by South Korea to rebuke a claim that a group of relatively small islands to the east are actually part of Japan. While it's probably safe to assume most Koreans agree with their country's claim to the Dokdo area, what does Korea's foreigner population think? I asked expats here in the capital if they agreed with the majority of Koreans or thought the islands actually belonged to Japan.

#34 TBS eFM: Top Expat Stories of 2013

Living in a foreign country often puts you behind the scenes, so I spoke with expats here in Seoul about some of the stories that affect our community. Stories including an American who wasn't allowed to leave a Korean hospital to receive treatment in the United States until his family paid his $50,000 bill.

#33 TBS eFM: Surviving Korean Winter

It's no shock that winter is upon us here in Korea. With temperatures that average around 0° in December and -3° in February, winter clothes and other solutions are hopefully keeping you warm. Many North Americans drive cars everywhere they go, so expats might not be ready for what is about to hit them. I spoke with Koreans and expats here in the capital to find out their tips for staying warm.

#32 TBS eFM: RabbitFur Videos From China

As the weather gets colder, people all around Korea are breaking out their winter wardrobes, and some of those clothing items may include fur products. Whether worn as status symbol like driving an expensive car or just a practical choice to stay warm this winter, animal fur continues to attract buyers as well as controversy as more and more animal abuse videos make their way across the internet. PETA recently released undercover videos of angora rabbit farms in China that have shocked a lot of people here in Korea and abroad. I spoke with Koreans here in the capital and asked them if these new videos had changed their opinion of wearing fur.

#31 TBS eFM: Working Holiday Visa Death

Many Koreans use what's referred to as a "working holiday" visa to travel to Australia, Canada and other countries, but do they recommend the program to others after the tragic event in Australia where a Korean woman on a "working holiday" visa was killed by an Australian man? I spoke with Koreans who had spent a year in Australia and Canada to get their perspectives.

#30 TBS eFM: K-Pop Plagiarism

A recent allegation of plagiarism for one of the K-Pop chart's biggest stars has caused outrage with some Koreans netizens and even stopped online sales of the song in question. Kpop artist "Primary" & comedian 박 뮹수 produced "I Got C" for MBC's "Infinite Challenge" program, but many say "I Got C" plagiarized "Liquid Lunch" and possibly another song by Dutch artist Caro Emerald. I asked Koreans and expats here in Seoul whether or not they thought the song was plagiarized.

#29 TBS eFM Korea's "Goose Fathers"

"Goose Fathers" are Korean men who send their children and/or wives to be educated in another country while they work at home in Korea in order to financially support the family. Recently, a Korean man in this situation committed suicide, thus throwing light on himself and other men in similar situations. I spoke with Koreans here in the capital and asked them what they thought about "Goose Fathers," and I was even lucky enough to find a Korean who grew up in Canada while his father sent him money from back home in Korea.

American Expat Musician G.T. Arpe

Prolific performer G.T. Arpe spoke with me recently after his performance at Club Free Bird here in Hongdae, Seoul's indie rock capital. I've seen a lot of G. T. Arpe's performances, and this one was particularly unique. He tells me about his performance style, use of props and dynamic sound. Find him online at http://Facebook.com/GTArpe

English Touring Musician Stuart O'Connor

A good friend of mine recently took an English touring musician under his wing and invited him to play South Korea for almost two weeks. I caught up with singer/songwriter and London native Stuart O'Connor after one of his last Korean shows in Hongdae, the capital of Seoul's indie music scene. Find more info on Stuart on his website, http://www.stuartoconnor.com/

TBS eFM: Movember In South Korea

TBS eFM: Korean College Entrance Exams

TBS eFM: Halloween In Korea

TBS eFM: Korean Charitable Giving

TBS eFM: Should Hanbok Change?

TBS eFM: Tourism Police

Korean Adoptee Raised In The Netherlands

Ruthy van den Born

TBS eFM: Chuseok Holiday

TBS eFM: Hangul Day (Korean Writing)

Korea has a lot of interesting holidays such as White Day (Valentine's Day for men), Children's Day, and yes, a day for celebrating the writing system for the Korean language. I interviewed foreigners studying Korean at universities here in Seoul to find why they chose Korea, what they like about Hangul, and what they wish they could change. A recently met a German student named Dominic who is traveling around the world for his "gap year" - a term many Americans might not recognize. I've met many Europeans and Australians who, like Dominic, take a full year off from work or studies to travel the world and learn about other cultures. I asked Dominic why he chose to visit South Korea and how "...

"Gap Year" Traveling To South Korea

A recently met a German student named Dominic who is traveling around the world for his "gap year" - a term many Americans might not recognize. I've met many Europeans and Australians who, like Dominic, take a full year off from work or studies to travel the world and learn about other cultures. I asked Dominic why he chose to visit South Korea and how "gap year" traveling makes people well-rounded and informed about our world. Find more podcasts & other fun stuff from my life in Korea at www.SeoulItUp.com

TBS eFM: Koreans Satisfied With Marriage

New data shows that the majority of Koreans report they are satisfied with their marriages. I discussed this trend during my weekly segment, "Chance Encounters," on TBS eFM 101.3 in Seoul. I interviewed Korean husbands and wives to get their perspectives on the new data.

48 Hour Film Festival

The 48 Hour Film Festival is a worldwide program that gives ANYONE that chance to assemble a team and create a piece of cinematic history in a two day period. Teams compete all over the world, including right here in Seoul. I spoke with Seoul City Producer Joseph Kim about this year's competition and how to get involved for the December 1st deadline. For more information, find them on Facebook at https://www.facebook.com/48film.

TBS eFM: Korean Marriage & Birth Rates

Korean men and women are waiting later and later to get married. People are also having less children, something that has caused the government to start giving benefits to couples with large families. I spoke with the author of a new study on the topic and also men and women living here in Seoul.

TBS eFM: Fukushima Radiation

The Fukushima nuclear power plant has been leaking radioactive water since 2011. I spoke with experts about how this could affect Korea and also interviewed people living here in Seoul what they think about the problem.

TBS eFM: Is "Fan Death" Real?

Recently, I interviewed Koreans and foreigners here in Seoul about whether they believed in the Korean belief known as "fan death" for my recurring segment "Chance Encounters" on TBS eFM. "Fan death" is a phenomenon I first encountered while teaching English in Seoul three years ago. My elementary students told me I could die if I slept with a fan on, so I would occasionally walk into class and tell them how my air-conditioning was broken and I slept all night with a very large fan in front of my face. While this was an ongoing joke we loved to play on each other, it seemed to me that my students actually thought I could DIE from doing something I had done most nights since I was a child.

Justice For North Korea

Justice For North Korea is a Seoul-based organization that I was first introduced to more than two years ago when I taught English in Korea. I was asked to perform music for one of their street events, and I've now performed with them twice since coming back to Korea. After our last event, I spoke with Justice For North Korea's founder, Peter Jung, and the organization's street team coordinator, Aaron Peterson. Find more information about Justice For North Korea on Facebook or their website, Justice4NK.org You can download this and other interviews in the iTunes Store by searching for "Seoul It Up" or by visiting www.SeoulItUp.com

Super Sonic Music Festival

I recently had the chance to attend Seoul's "Super Sonic" festival, a two-day concert packed with both Korean and foreign artists. I interviewed some concert goers and saw a few bands where I recorded audio from Earth, Wind & Fire, Two Door Cinema Club and The Pet Shop Boys. You can download this and other interviews in the iTunes Store by searching for "Seoul It Up" or by visiting www.SeoulItUp.com

TBS eFM: International Students In Korea

The Korean Immigration Service has released new figures showing a 4% decrease in international students studying in Korea. I spoke with some of those students here in Seoul to find out why they chose to study here in South Korea.

TBS eFM: Seoul's Smoking Restrictions

I'm now a freelance reporter for TBS eFM, one of three English radio stations broadcasting in Seoul. My first assignment was to cover the city's new anti-smoking policies, which will eventually push all of smoking outside by 2015.

Dan Wiberg, Korean TV's "Hitler"

Here's a very conversational interview with my old friend, Dan Wiberg. Dan is a university professor here in Korea but also does comedy and a bit of acting. He recently made his Korean television debut in a very interesting way. Check the description of this episode for a link to a compilation video of his talking scenes, which you will also hear at the end of our chat. It's well worth your time. And here's the infamous video that I'm sure you're dying to see. Notice the first scene begins with Dan's hand slamming a desk. http://youtu.be/W6NRIGPqH8U You can download this and other interviews in the iTunes Store by searching for "Seoul It Up" or by visiting www.SeoulItUp.com

Indie Jam Band "Colin Phils"

Since I've been back to Korea, I've interviewed a lot of people, but always one on one. To try something a little new, I saw a great band named Colin Phils play last weekend at Club Freebird here in Seoul. I refer to Colin Phils as an "indie jam band," a title the band says sums them up pretty well. Colin Phils is Ben Tiner (lead vocals, guitar), Wynn Arellano (bass Guitar), Lindsey Rochester (vocals), and Chris Denny (percussion). Check them out at www.Facebook.com/ColinPhils You can download this and other interviews in the iTunes Store by searching for "Seoul It Up" or by visiting www.SeoulItUp.com

Han Joo Of The Yogiga Expression Gallery

Looking to hold an indie music show in Seoul? How about a psychedelic soundscape performance known as "bulgasari"? Or maybe something entirely different? You'll find all these events, and more, just a stone's throw away from Hapjeong station, in a tiny basement venue called Yogiga Expression Gallery. Han Joo Lee is the driving force behind Yogiga, though as he admits, the eclectic entertainment options available are a result of collaboration with both Korean and expat bands, performance artists and promoters. I recently spoke with Han Joo, someone I've known since I first lived in Korea, about exactly what Yogiga is and where it's heading in the future. Yogiga has a great Facebook presence w...

English Church Services In Seoul

I grew up in rural Iowa, in a small town of only 1,200 people, and while I've never thought of myself as religious, I've attended quite a few church services. As a child, I usually spent my summers participating in our local Methodist church's "Vacation Bible School," and I also spent a year going to Catholic school where I learned about confession, first communion and how to recite my "Hail Marys." While living abroad the last five years, I've enjoyed visiting churches in Germany, South Korea and Colombia to make friends and compare my new experiences with those of my childhood. After finishing the Peace Corps in Colombia and moving back to Korea earlier this month, I returned to the Englis...

"Edutainer" Ashley J. Whiting

I've run into more than a few people from my past while living in South Korea, including today's guest, Ashley J. Whiting. We went to school together in Boston at Emerson College, and while both of us decided to work in the English sector here in Korea, her position is very different than your typical English teaching job. Ashley is an "edutainer" and I caught up with her to talk about working in the theater department of an English village outside of Seoul. Find more information about her job at, visit http://www.gev-edutainers.com/ Find more interviews and other stuff from my time in Seoul at SeoulItUp.com, and if you have an idea for a podcast interview, email me at ChanceDorland@SeoulItU...

Kevin Heintz of Magna Fall

Growing up in rural Iowa, I would sometimes load my car with friends and drive the 30 or so miles to music venues in Des Moines, our state capital, or Ames, home of Iowa State University. A few of those concerts featured the band Ephraim Zenh, lead by guitarist / lead vocalist, and Iowa native, Kevin Heintz. Much to my surprise, I ran into Kevin in 2011 while I was playing music on the street in Seoul. Both of us had moved to Korea to teach English, and with our free time, had formed bands with friends. I ended up leaving South Korea to teach English for the Peace Corps in Colombia, but Kevin stayed in Korea where he continued to teach and play music in the Seoul area. Now more than two year...

English Radio In Seoul

For our inaugural episode, I spoke with friend and former Arirang Radio colleague, Jooch Nam. He describes the current climate of English radio in Seoul and how difficult it is for expats to get the necessary visa to work for Korean radio stations. The easiest way past the red tape? Marry a Korean.