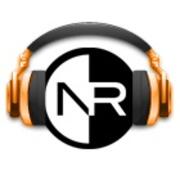 018: Marketing to Proprietary Audiences

Did you know that you and your brand have the potential to build a proprietary audience? If you've ever talked to fan on your Facebook page, or even sent out an email campaign, your taking steps to activate them. But how do you grow the audience? And what's more, how do you measure the value of each member? My guest this week has spent the last 3 years working with his company to research these audiences, how they form, behave and eventually take action. He's also the author of a brand new book on the topic, entitled Audience: Marketing in the Age of Subscribers, Fans and Followers. In episode #018 of the Social Restaurant Podcast, I talk with Jeffrey K. Rhors, Vice president of Marketing In...

017: Viral Marketing with Jonah Berger

Ever heard of a $100 Cheesesteak? It's a restaurant marketing idea that spread virally, making Barclay Prime one of the top upscale steakhouses in the city of Philadelphia. If you've ever wondered exactly how viral marketing works, this next interview is jammed packed with all of the information you need to make your menu and promotions spread from customer to customer. My guest this week has spent the last 10 years applying the scientific method to studying what exactly makes some ideas catch on, and why some never make it off the ground. He's also the author of a New York Times best-selling book on the topic. In episode #017 of the Social Restaurant Podcast, I talk with Jonah Berger, profe...

SRP16 - Restaurant CRM with Scott Shaw

Email marketing is no stranger to the restaurant business. Why? It's incredibly effective for driving up guest counts and spends. But what comes next? What other value can restaurants get from their at times, vast databases of customer information that typically start with permission to connect with a guest via a single email address? My guest this week has been thinking and acting on that question for his entire career. In fact, he was so passionate about the opportunities that technology could bring to the industry that he left his job as an operator to found one of the most well known marketing solutions companies in the industry. In episode #016 of the Social Restaurant Podcast, I talk w...

SRP15: Building Employee Work Ethic

Can you pinpoint the most important space in your restaurant? Some operators believe that it's the space in-between your guests and your menu. For others, it comes down to the crowded tabletop real estate where things like seasonal promotions become visible. But my guest today will argue something different – he believes that the MOST important space in your entire restaurant is the space that exists in the 8 inches between face of your host, server or cashier and the face of each customer. In episode #015 of the Social Restaurant Podcast, I talk with Eric Chester, Founder and CEO of the Center for Work Ethic Development on the topic of igniting passion, building solid work ethic and getting...

014 - Kevin Cain on Content Factories

A few weeks back, I interviewed Joe Pullizzi, author of EPIC content marketing. A lot of marketers will point to Joe as the father of the current content marketing boom. But when the rubber meets the road, how does it work? How and why should I build a content marketing department on my organization? My guest this week brings first hand experience, as well as a blueprint you can use to do exactly that. In episode #013 of the Social Restaurant Podcast, I talk with Kevin Cain, Director of Content Strategy and Marketing at OpenView Venture Partners. OpenView is an expansion-stage venture capital firm focused on providing technology companies with deep operational support through its consulting ...

SRP13 - Catering with Erle Dardick

Across all segments, satisfying different day part goals is a constant struggle in the restaurant business. But does it have to be? My guest this week believes that there is a relatively simple way to keep revenues up by making an investment in taking your menu off premise in a way that increases sales and market awareness for your food. In episode #013 of the Social Restaurant Podcast, I talk with Erle Dardick, CEO of MonkeyMedia Software, a provider of web-based software, and strategy and education services for multi-unit restaurant operators. Erle is a 15-year catering veteran, business turn-around expert and author, and is best known for helping multi-unit restaurant executives create su...

SRP12 - Carl Howard on Leading Fazolis

This year's Fast Casual Executive Summit brought together top-level executives from a variety of brands to create the perfect storm of open dialog and discussion on some of today's hottest trends in the restaurant business. During the event, I also had the chance to sit down, one-on-one with Carl Howard, CEO of Fazolis and talk shop on Italian concepts, his brand's recovery and how social media and mobile fit across their business. Carl is a restaurant 'lifer' and has been the Chief Executive Officer of Fazolis since June 2008. Prior to that, he led Damon's Grill as CEO where he directed efforts to improve the chain's performance and position it for growth under new ownership. He has over 21...

Joe Pullizi on Epic Content Marketing

Have you heard the term Content Marketing being thrown around online and in marketing departments lately? Content marketing is the new darling trend in marketing and communications and is defined as a business process for creating and distributing relevant and valuable content to attract, acquire, and engage a clearly defined and understood target audience – with the objective of driving customer action. Sounds pretty clear, right? Except that tons of restaurant brands struggle with getting their heads around this new marketing mindset and exactly how it fits into their more traditional marketing departments. In episode #011 of the Social Restaurant Podcast, I talk with Joe Pullizzi, author ...

010 - Michael Westerfar on Mobile Search

Reach into your pocket or look on you desk right now? What did you find? I'm willing to be that you'll find your trusty mobile device, ready and waiting for you to use it to connect to the Internet and literally find anything you want within a few key strokes or even a short voice command. If you're a regular listener to SRP, then I'm also willing to bet that your phone is indeed, a smart phone. In episode #010 of the Social Restaurant Podcast, I talk with Michael Westerfar of Roger West Creative on how restaurant consumers are using mobile search to figure our how and when they will eat at your concept. Michael is the CEO of Roger West Creative and Code, a marketing firm that helps brands l...

009 - Restaurants and Facebook Marketing

Facebook has made it's way into the restaurant industry as a go-to tool for building a customer channel that can extend the dining experience online, helping to keep customers in the loop so that they can be brand advocates. In episode #009 of the Social Restaurant Podcast, I talk with Mike Gingerich about how restaurants can apply Facebook to growing their customer base. Mike is a Facebook marketing strategist and the co-founder of Tabsite, a software as a service company that develops and markets a platform that gives restaurant brands the ability to easily use custom Facebook tabs to build their email marketing list, launch contests and promotions, generate buzz and integrate menus and on...

SRP8 - Fast Casual Trends

According to NDP Group, customer visits to fast casual restaurants increased by 9% last year, while total traffic for the restaurant industry, as a whole remained flat. Driven by changing consumer demands for menu customization, freshness and healthier food options, fast casual concepts are popping up on nearly every street corner. This is definitely a fast growing segment that you should be keeping your eyes on. In episode #008 of the Social Restaurant Podcast, I talk with Cherryh Butler about hot trends in fast casual restaurants. As a life long journalist and writer, Cherryh is the Editor of FastCasual.com. It's her job to keep the pulse on the industry's movers and shakers, new concepts ...

007 Matt Thompson on Employee Scheduling

In this episode of the Social Restaurant Podcast, I welcome Matt Thompson, the CEO and Co-Founder of ShiftNote as he shares some pretty incredible insights on how to improve employee scheduling in the restaurant business. Matt is not a stranger to the industry, having spent the majority of his career opening new locations for brands like Rain Forrest Cafe, J. Gilbert's Wood-Fired Steaks and Houlihan's. Matt also spent time supporting local restaurant operators as a consulting resource for Sysco. His hours logged over years in trenches makes this an episode you won't want to miss! In 2002, Matt and team of fellow restaurant managers set out to develop an application that they believe fills a ...

006: The Rise of the Social Executive

In this week's episode of The Social Restaurant Podcast, Nate Riggs shares research and insights on how executives in all sizes of companies are using content and social media to foster brand advocacy, both inside and outside of the company walls. Believe it or not, the findings from the studies is definitely going to surprise you. Since using social media is a habit that can be learned, you'll also find out how your brain AND the brain in the head of your CEO builds, stores and recalls habitual behaviors. If you have a CEO who struggles with using social media consistently, than this episode is absolutely right for you. Nate shares 4 tactics you can use right away help your CEO build social...

005: Santiago Jaramillo on Mobile Apps

In last week's Social Restaurant Podcast, my friend and New York Times best-selling author Jay Baer hit us with all kinds of insights and tips on how you and your team can begin to move toward creating Youtility for your guests -- marketing that's so useful to them that they would actually pay for it. And ... one of the BEST ways to create Youtility-marketing is to take advantage of the power that mobile devices and mobile apps now offer brands. That's why I'm so incredibly excited to have one of Indianapolis's youngest and most extraordinary technology entrepreneurs as a this week's guest. Meet Santiago Jaramillo. By his early 20's, Santi has already conceptualized launched successfully ope...

004: Jay Baer on Youtility Marketing

In episode #004 of The Social Restaurant Podcast, I'm delighted to be joined by a friend who's just done some of the best work of his career. Jay Baer is the author of the New York Times best selling book; Youtility: Why Smart Marketing is About Help not Hype. Jay is also the founder of ConvinceandConvert.com, a widely read blog on marketing and social business, and he hosts the Social Pros podcast, a weekly show where he interviews real people doing real work in social media. Youtility is also not his first time playing author. He's also a strategist and professional keynote speaker. This is a quick listen interview at 16:30 in total length. Here's why you should tune in: - How Jay defines ...

003: Zoës Kitchen on Social Intelligence

In Episode #3 of the Social Restaurant Podcast, I'm delighted to be joined by two amazing guests who have some of the deepest rooted experience I've seen in using social media to gather meaningful, and actionable customer insights in a Fast Casual restaurant brand. Seriously, you don't want to miss what these restaurant marketing pros have to say! I was blown away by what the stories they have to share. Listen in as Rachel Luther-Phillips, Vice President Marketing for Zoës Kitchen and Susan Ganeshan the Chief Marketing Officer of their partner newBrandAnalytics dig into defining 'social intelligence' and how restaurant brands can design programs and use technology tools to gather deep and me...

001:Moe's Southwest Grill & Harlem Shake

This week, my friend and fellow restaurant marketer Lauren Barash joins me for the inaugural episode of a new Podcast I'm launching that will explore marketing trends and technology that are impacting the multi-unit restaurant industry. Lauren is responsible for leading national promotions, interactive and digital marketing, public relations, internal communications and social media for Atlanta-based Moe's Southwest Grill, a FOCUS Brands concept. FOCUS Brands Inc. is the franchisor and operator of over 3,300 Carvel, Cinnabon, Schlotzsky's, Auntie Anne's, and Moe's Southwest Grill locations, and is the franchisor of Seattle's Best Coffee on military bases and in certain international markets....

002: Identifying Brand Advocates

In Episode #2 of The Social Restaurant Podcast, I'm joined by veterans of building large networks of brand advocates to discuss how you can apply them in your restaurant concepts. Rob Fuggetta is the CEO of Zuberance, and Apple brand marketing alumni and tenured technology CMO. Rob is also the author of "Brand Advocates: Turning Enthusiastic Customers into a Powerful Marketing Force". Chelsea Hickey joined Zuberance as Digital Marketing Manager after using the software to help build and empower networks of brand advocates and expand loyalty programs for Rubio's, a fast casual concept with more than 200 locations. In this 20 minute episode, you will learn: - What separates brand advocates fro...