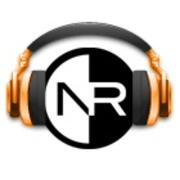 Craft Cocktail Trends for Restaurants

The first ever "cocktail party" was allegedly thrown by Mrs. Julia S. Walsh Jr. of St. Louis Missouri in May of 1917. Since then cocktails have continued to grow in popularity and are now ingrained in America's social culture. Our guest this week has earned perhaps the highest accolades you can in the cocktail/mixology field and is at the forefront of craft cocktail trends. He is the winner of a James Beard Award for "Outstanding Bar Program" and was recently dubbed 2014's best bartender in the world - that's right folks, #1 on the planet. In episode #051 of the Social Restaurant Podcast, I welcome Charles Joly, co-founder of Crafthouse Cocktails, Principal at The Spirit Smith LLC beverage c...

Impact of Blogging for Restaurants

Did you know that there are over 3,000 breweries in the United States and that this figure is the highest it has been since prohibition? But what does this mean for the restaurant industry? Our guest on tap for this week hails from Columbus and is considered one of the foremost craft beer experts and consultants in the area. In episode #050 of the Social Restaurant Podcast, I welcome Cheryl Harrison, president of speechbubble which focuses on connecting craft beer businesses with consumers. Cheryl is also the editor of Drink Up Columbus which delivers the latest scoop on imbibing in central Ohio. Cheryl has been in the industry for more than three years now and has helped to build both halve...

Reasonable Wait Time at a Restaurant

Did you know restaurants have wait lists an average of 6.6 hours per week, with the average wait time being 23 minutes. Is that a reasonable wait time at a restaurant? Our guest this week wants to lower that number significantly- so he named his startup NoWait. NoWait is a technology assistant for restaurants, and allows hostesses to send patrons text messages when their table is ready. In episode #049 of the Social Restaurant Podcast, I welcome Luke Panza, Co-founder and Director of Marketing for NoWait. NoWait is a revolutionary product that allows consumers to spend more time at the table and less time waiting. Luke brought his international restaurant experience to Pittsburgh to change w...

How Does the World See You?

Do you know your Fascination Advantages? Are you Power and Prestige? Or Passion and Trust? Out of the seven Advantages, everyone has a Primary, Secondary and Dormant Advantage. You can find out yours and your personality archetype on the Fascination website. In episode #048 of the Social Restaurant Podcast, I welcome Sally Hogshead, CEO of Fascinate, Inc. and author of "How the World Sees You." Sally has taken personality tests and given them a twist- her assessment shows How the World Sees You. Every archetype has three adjectives that show how others see you- and the reports that come with the assessment show you how to capitalize on those adjectives. Interested in how this can apply to yo...

Marketing and Finance in Restaurants

#046: Back to Basics

There's just under a million restaurants in the United States and 10% of the work force is employed by the restaurant industry. Until now, no one has documented this massive industry we all interact with every day. In episode #045 of the Social Restaurant Podcast, I welcome Erle Dardick and Mike Tyler, the creators of Back to Basics, a restaurant documentary. Erle, CEO of Monkey Media and writer of Back to Basics, is back on the show for the second time, the first being episode #013 on restaurant catering. Mike Tyler, CEO of War Room Inc., visits the show for the first time to talk about his directing of Back to Basics. You'll want to hear their thoughts on the restaurant industry and the un...

SRP 045 Yelp for Restaurants

Did you know every star on a Yelp review leads to a 5-9% increase in revenue for restaurants? One of the most useful tools you can utilize is Yelp for restaurants, as it increasingly affects your reputation. In episode #045 of the Social Restaurant Podcast, I welcome Chris Tomasso, Chief Marketing Officer at First Watch. First Watch has experienced an increase in same store sales 29 out of the last 30 years. How do they do it? Yelp reviews are a large part of their business model. First Watch allows users to decide to review on their own without nudging or reminders, and they reply to nearly every review personally. You'll want to hear Chris talk more about Yelp for restaurants, company cult...

#044- Mobile Devices and Cloud Computing

Microsoft spent 90 percent of it's 2011 research and development budget on cloud computing strategy and products, according to Wired. Since 2011, mentions of "the cloud" have skyrocketed, along with use of mobile devices. So how will the trend of mobile devices and cloud computing affect the restaurant industry? My guest this week tells us. In episode #044 of the Social Restaurant Podcast, I welcome Anthony Lye, Chief Product Officer at Red Book Connect. Anthony has come to the States from across the pond, and has brought with him a great respect and understanding of the restaurant industry and it's needs. Anthony's work for Red Book Connect has led them to become a top choice for large scal...

Episode 043 - Sam Oches %28Final%29

2013 brought the sixth consecutive year that the fast casual segment has grown. According to a study by The NPD Group, fast casual held to an 8 percent increase in traffic compared to zero percent in the QSR segment. So what is fast food vs fast casual? My guest this week helps us figure it out. In episode #043 of the Social Restaurant Podcast, I welcome Sam Oches, Editor of QSR magazine. Sam started out as an Athens, Ohio townie and after graduating from Ohio University (Go Bobcats!) made his way to become the editor of a top restaurant industry magazine. Sam is invested in the restaurant industry in every way, and has some great points on fast food vs fast casual and the healthier food mov...

42 Cynthia Harriman- Whole Grain Trends

It takes one pound of flour to make a standard loaf of bread. But did you know you can get your recommended servings of whole grains from other sources by integrating whole grains like quinoa in to your diet? In episode #042 of the Social Restaurant Podcast, I welcome Cynthia Harriman, Director of Food and Nutrition Strategies for Oldways and The Whole Grain Council. Cynthia has come from majoring in French and being a tax preparer to the role she has today, becoming a self-described "serial reinventor." Cynthia joined Oldways in 2003 to help manage the Whole Grains Council, which she has grown from six members to almost 250. Under her management, the Whole Grain Stamp was born and is curren...

SRP41Jarrod Kelly on Craft Beer Business

Did you know 77% of America's hops come from the state of Washington, yet most Americans live within 10 miles of a craft brewery? In episode #041 of the Social Restaurant Podcast, I welcome Jarod Kelly, Chief Happiness Officer of Hopjacks, a Pensacola, Flor. based restaurant with five unique locations and a hankering for craft beer. Yes, you read that title correctly- Jarod is in charge of keeping everyone happy from 112 taps at one location to an interactive wine menu at another. After 17 years in the restaurant business from fast food to fine dining, Jarod has found his niche in a combination of family dining and late night eats. You'll also want to hear more about The Tin Cow, a Hopjacks ...

SRP 040: Credit Card Security

Have you ever eaten at a restaurant and left your copy of the receipt on the table? If so, you could be playing a risky game with your credit card data security. Javelin Strategy and Research recently found in their annual survey of identity theft victims, that approximately 13.1 million U.S. adults were hit by Identity theft in 2013, an increase of 500,000 victims from 2012. In episode #040 of the Social Restaurant Podcast, I welcome Sean Kennedy, President of Cowboy Chicken, a system that was named by Forbes to be one of 5 Little Restaurant Chains to Buy Into in 2012. Sean and his team take their customers trust and security very seriously and have come up with some ways to attack the prob...

#039 Peter Cancro- Point of Sale Systems

It's rumored that the Sub or 'Submarine' had it's origin in Boston MA around the time of World War II. Since that time and due to large pushes by franchised systems, this deli style sandwich has become an international hit. In episode #039 of the Social Restaurant Podcast, I welcome Peter Cancro, Founder and CEO of Jersey Mikes, a formidable player in the sub category with a near 1300 locations open or in development. Peter's story is unique, getting his start in the restaurant business at age 14 and then passing on a potential football career to raise the capital to buy his first sub shop by age 17. Peter has won multiple awards for his work in growing Jersey Mikes including the prestigious...

038-Corporate Culture in Virtual Offices

Forrester Research predicts that by 2016 more than 63 million Americans will be working from the comfort of their homes. But does this stat actually apply to the corporate culture of restaurant systems? My guest today is living proof that it does. In episode #038 of the Social Restaurant Podcast, I welcome Dan Ponton, CEO of Roosters, an Ohio-based franchised system with 31 locations, no corporate office and an executive workforce that works from the restaurants and their homes. Dan has mastered the art of building corporate culture in what some might consider an impossible setting for a restaurant system. And yet, Roosters has had great success, growing steadily in both franchised and corpo...

37 - Using Google Glass in Restaurants

You've heard us mention Google Glass a few times on the show, right? But what exactly is Google Glass? And more importantly, does it have any use cases in my restaurant system? In episode #037 of the Social Restaurant Podcast, I welcome Jason Smylie, EVP, CIO and CMO of Caproitti's Sandwich Shop, a franchised system that has recently opened their 100th location. Jason has lead the charge on implementing the chains entire technology infrastructure – from POS System to a franchisee Intranet and everything in between. But they didn't stop there. Jason and his team at Caprioitti's are the first restaurant system to experiment with adopting Google Glass as a tool in their standard employee-traini...

036 - Using Social to Grow a Franchise

In October if 2013, CNBC reported that major America private equity firms have been pouring money into an early stage restaurant industry segment that is poised for explosive growth over the next decade. If you guessed Frozen Yogurt, you are dead on! "FroYo"—as the product often is called by a growing number of fans — has grown in part because customers prefer a healthy alternative to ice cream and other calorie-heavy desserts. In episode #036 of the Social Restaurant Podcast, I welcome Dan Kim, Founder and Chief Concept Officer of Red Mango. His brand and company has won more industry awards and honors than any other segment player, including being rated number 1 in the FroYo category by Za...

035 - Well-Defined Restaurant Concepts

A 2005 study conducted by researchers at the Ohio State University found that while a clear business plan and strategy is important, the most successful restaurant owners all had one thing in common -- a well-defined concept that not only provided a quality food product, but also included an operating philosophy, which encompassed business operations as well as employee and customer relations. In episode #035 of the Social Restaurant Podcast, I welcome Liz Lessner to the show. Liz is one of Columbus, Ohio's premiere restaurateurs, developing a family of some of the most popular local eateries in our great city. Her concepts include everything from hot dog joints to clandestine Pin Up Girl-th...

034 - The Great American Hotdog Joint

If there's one food that's probably made its way into the mouths of just about everyone in America: the hotdog. A classic American food cherished by everyone from hipsters to school kids and sports fans alike, the hotdog trend has gained momentum in recent years, moving these mouth-watering American delicacies from microwaves, baseball fields and theme parks to the U.S. cities across the map. But what makes a good hotdog – I mean a really good hotdog? Our guest this week is here to tell you want to look for. In episode #034 of the Social Restaurant Podcast, I welcome Jonathan Luther Jr., Co-Founder, Concept Designer and Proprietor of JJ's Red Hots, a start up hotdog joint based in the heart ...

033 - Wearable Technology in Restaurants

Do you wear Glass? Google Glass made huge waves a few years back when the Internet giant announced its development and limited release. Since that time, the focus of just about all of the big tech trade shows has been on the rising trend and excitement for wearable technology. But outside of consumer use, does wearable tech have application inside the restaurant business? This week's guest believes it absolutely does. In episode #033 of the Social Restaurant Podcast, I welcome Michael Atkinson back to the show. Michel is a restaurant technology entrepreneur and investor and the founder of FohBoh.com – the restaurant industries first dedicated social network. He is also a now officially a reg...

032 - Restaurant Design and Patterns

When you walk into your favorite lunch spot, do you notice what's hanging on the wall? What about the carpet, or the upholstery in the booth where you sit to eat your lunch? My guess is, probably not – but all of those design elements absolutely have an effect on what you order and why. In episode #032 of the Social Restaurant Podcast, I welcome Geraldine Blanchot, Co-Founder of PatternPods, a start up company that works with restaurants and retailers to help blend consumer psychology with great design to create an environmental experience that entices your customers to buy more, and keep coming back. Geraldine has spent her career as a designer, traveling the world to get inspiration for th...

031: Chipotle & "Farmed and Dangerous"

We talk a lot about restaurant trends on the Social Restaurant Podcast. From consumer demand for 'farm to table' options to the shift towards fast casual to how restaurants are using content marketing strategies, our guest and his brand have emerged as a thought leader who is breaking past boundaries in each one of these areas. In episode #031 of the Social Restaurant Podcast, I welcome Chris Arnold to the show to talk all things Chipotle. Chris is the PR and Communications Director for Chipotle Mexican Grill and has been at the helm since 2003 and behind a lot of the burrito-slinging giant's successful outreach. Chris and I discuss a lot of stuff, but pay special attention to the making of ...

030: Healthy Menu Options for Kids

I love my kids, but sometimes they can be the pickiest of eaters. And when they're not happy with the menu, my wife and I hear about it to no end. As a parent, I can tell you first hand that it's always a challenge to find good, healthy food that your kids can get excited about – let alone a fun and entertaining dining environment to where you can enjoy dinner as a family. That's why I'm excited about my guest this week – I think she's found the answer! In episode #030 of the Social Restaurant Podcast, I welcome Shannon Payette Seip Co-Founder of Bean Sprouts, an innovative new concept based in Seattle Washington that's taking this challenge head on. Shannon and I discuss everything from how...

029: Content Marketing and Franchising

How important of a role does brand play when growing a franchised restaurant system? And, what about content marketing? My guest this week believes that all three work together to create a key formula that is critical to success. And in his system, he sits right in the middle of the cross section between the three leading the charge for explosive growth. In episode #029 of the Social Restaurant Podcast, I talk with Matt Debusk, Vice President of Brand for Great Wraps, an Atlanta-based concept with only one corporate-owned location. Matt and I discuss everything from brand and franchise development to website development and also how to build a sustainable content program that taps mixes loca...

028: Live from the NAPICS Conference

In this special edition of the show, we're broadcasting live from the Columbus Convention Center at the Ohio Restaurant Association's NAPICS event, the largest tradeshow in North America specifically focused on the Pizza and Ice Cream categories. This year marked the 11th year for NAPICS. With more than 4,000 attendees and 175 exhibitors, the conference was full of talented operators, purveyors and other restaurant personnel within the pizza and ice cream segment. In episode #028 of the Social Restaurant Podcast, I talk with exhibitors, attendees, Ohio Restaurant Association board members and even a few students who competed in the ProStart Competition – contest where teams of students work ...

27: PR & Media Relations for Restaurants

The media landscape has fragmented in a big way. And because of this, what used to be a clear process for creating PR ad media relations outreach campaigns has also shifted. What is your brand to do in when the public now has so many media sources where they can find information? My guest this week lives and breathes this challenge every single day. She and her innovative firm have also helped brands like Chic-Fil-A, Panara Bread and others to combat this challenging landscape head on and get their messages out to the masses of customers who now consume media more frequently than ever before, often times from the smartphone they carry in their pants. In episode #027 of the Social Restaurant ...

26: Farm to Table & Family Business

The "Farm to Table" movement is on just about every restaurateur's mind in 2014. Consumers are demanding things like organic and locally grown produce, grass fed beef and free range eggs. And yet, not many chains have figured out how to execute Farm to Table well – let alone all the other actions that support truly sustainable business. My guest this week comes from a brand that lives and breaths sustainable throughout their system, so much so that it's a core part of their brand marketing as well as their family values. In episode #026 of the Social Restaurant Podcast, I talk with Cynthia Hess, Training and Human Resources Director of Elevation Burger, a Washington D.C.-based fast casual fr...

024: Growing a Fast Casual Franchise

Most restaurant holding companies grow by blowing out a popular concept and then acquiring concepts to add to the mix. My guest this week has taken this model, spiced it up with a little bit Carolina BBQ expertise and flipped that model on it's head, offering his franchisee's access to multiple concepts. In episode #024 of the Social Restaurant Podcast, I talk with Brian Bailey, CEO of Ichor Restaurant group, a rapidly growing Canton, Ohio-based fast casual franchise that has built an interesting model to allow franchisees to open up multiple restaurants in the same town – all under different brand names and flavor profiles. Brian brings all kinds of energy and enthusiasm to this week's show...

025: Building Restaurant Brands

As a marketer by trade, the power of branding has always fascinated me. But for multi-unit restaurants, developing and stewarding a brand is a very serious business. From internal communications to marketing to the local restaurant environment, strong branding must be a corner stone of any chain's growth and success. My guest this week has so many compelling stories to tell about how his company's brand has proliferated the organization – from new restaurant environments to developing a tagline taken from the company's namesake and using it to focus internal employees, process improvement initiatives and even franchise growth. It's truly an amazing story from a big thinking industry leader. ...

023 Investing in Restaurants and Tech

Perhaps you're considering investing in the restaurant or technology businesses in 2014. If that's you, then you already know the stakes are incredibly high. One misstep can leave you jobless and with an empty wallet. This year promises to keep restaurateurs on their toes as the intersection between restaurant operations, marketing and technology becomes a cross road that everyone in the business will pass at some point. My guest this week has been traveling that exact road for the majority of his career, gaining experience as an front line restaurant employee who climbed the ranks to open locations for major brands, found his own concepts and even build technology companies. He's also a n e...

022 - The Best of 2013

The Social Restaurant Podcast launched with it's inaugural episode back in March of 2013. Since that time, we've produced 22 episodes and had the opportunity to sit and talk with some of the best and brightest leaders in the restaurant industry. This special edition episode recaps some of the most compelling interview with restaurant CEO's who are working to innovate and shape the trends that will drive the restaurant business this year. In episode #022 of the Social Restaurant Podcast, I look back on the show humble beginnings as an idea and primitive recording produced in my basement to where it is today – a fully produced and syndicated audio podcast that has been downloaded by over 4000 ...

021 Don Fox on Restaurant Franchises

What does it take to grow and operate a successful restaurant franchise system? One might imagine that it's a huge undertaking that requires quite a bit of hands on activity to get it right. This week's guest has spent the last few years doing exactly that. In fact, he's so hands on, QSR Magazine gave him the official title of "Hands On CEO", just this past year. In episode #021 of the Social Restaurant Podcast, I talk with Don Fox, Chief Executive Officer of Firehouse Subs, a 19-year-old concept with over 700 Firehouse Subs restaurants in 36 states and Puerto Rico with a goal of reaching 2000 locations by 2020. Don and his chain were recently featured on the cover of QSR Magazine as one of ...

020: Jon Ferrara on the CRM Evolution

Your business revolves around managing relationships with your customers. Whether it's developing a franchise network or simply keeping tabs on the people that walk up to your counter everyday, customer relationship management is a corner stone of keeping your customers happy and coming back. But how much do you know about CRM? Have the strategies, processes and tools found their way into your corporate office? My guest this week has spent his entire career helping businesses of all shapes and sizes to embrace the challenge of CRM, head on. In episode #020 of the Social Restaurant Podcast, I talk with Jon Ferrara, Founder and CEO of Nimble, a new take on CRM that leverages intelligence aggre...

019: Social Media Customer Service

How long do you keep your guests waiting for an answer when they reach out to your brand on Facebook or Twitter? Studies say nearly one in four social media users have used social for customer service and support. Among these users, when contacting companies on social for support, many expect a response within 30 minutes. My guest this week has spent the last 3 years assisting companies of all sizes integrate social in order to deliver proper customer relations experiences. In episode #019 of the Social Restaurant Podcast, I talk with Joshua March, Founder and CEO of Conversocial, a technology platform that helps brands manage customer service conversations on Facebook and Twitter. If you st...

018: Marketing to Proprietary Audiences

Did you know that you and your brand have the potential to build a proprietary audience? If you've ever talked to fan on your Facebook page, or even sent out an email campaign, your taking steps to activate them. But how do you grow the audience? And what's more, how do you measure the value of each member? My guest this week has spent the last 3 years working with his company to research these audiences, how they form, behave and eventually take action. He's also the author of a brand new book on the topic, entitled Audience: Marketing in the Age of Subscribers, Fans and Followers. In episode #018 of the Social Restaurant Podcast, I talk with Jeffrey K. Rhors, Vice president of Marketing In...

017: Viral Marketing with Jonah Berger

Ever heard of a $100 Cheesesteak? It's a restaurant marketing idea that spread virally, making Barclay Prime one of the top upscale steakhouses in the city of Philadelphia. If you've ever wondered exactly how viral marketing works, this next interview is jammed packed with all of the information you need to make your menu and promotions spread from customer to customer. My guest this week has spent the last 10 years applying the scientific method to studying what exactly makes some ideas catch on, and why some never make it off the ground. He's also the author of a New York Times best-selling book on the topic. In episode #017 of the Social Restaurant Podcast, I talk with Jonah Berger, profe...

SRP16 - Restaurant CRM with Scott Shaw

Email marketing is no stranger to the restaurant business. Why? It's incredibly effective for driving up guest counts and spends. But what comes next? What other value can restaurants get from their at times, vast databases of customer information that typically start with permission to connect with a guest via a single email address? My guest this week has been thinking and acting on that question for his entire career. In fact, he was so passionate about the opportunities that technology could bring to the industry that he left his job as an operator to found one of the most well known marketing solutions companies in the industry. In episode #016 of the Social Restaurant Podcast, I talk w...

SRP15: Building Employee Work Ethic

Can you pinpoint the most important space in your restaurant? Some operators believe that it's the space in-between your guests and your menu. For others, it comes down to the crowded tabletop real estate where things like seasonal promotions become visible. But my guest today will argue something different – he believes that the MOST important space in your entire restaurant is the space that exists in the 8 inches between face of your host, server or cashier and the face of each customer. In episode #015 of the Social Restaurant Podcast, I talk with Eric Chester, Founder and CEO of the Center for Work Ethic Development on the topic of igniting passion, building solid work ethic and getting...

014 - Kevin Cain on Content Factories

A few weeks back, I interviewed Joe Pullizzi, author of EPIC content marketing. A lot of marketers will point to Joe as the father of the current content marketing boom. But when the rubber meets the road, how does it work? How and why should I build a content marketing department on my organization? My guest this week brings first hand experience, as well as a blueprint you can use to do exactly that. In episode #013 of the Social Restaurant Podcast, I talk with Kevin Cain, Director of Content Strategy and Marketing at OpenView Venture Partners. OpenView is an expansion-stage venture capital firm focused on providing technology companies with deep operational support through its consulting ...

SRP13 - Catering with Erle Dardick

Across all segments, satisfying different day part goals is a constant struggle in the restaurant business. But does it have to be? My guest this week believes that there is a relatively simple way to keep revenues up by making an investment in taking your menu off premise in a way that increases sales and market awareness for your food. In episode #013 of the Social Restaurant Podcast, I talk with Erle Dardick, CEO of MonkeyMedia Software, a provider of web-based software, and strategy and education services for multi-unit restaurant operators. Erle is a 15-year catering veteran, business turn-around expert and author, and is best known for helping multi-unit restaurant executives create su...

SRP12 - Carl Howard on Leading Fazolis

This year's Fast Casual Executive Summit brought together top-level executives from a variety of brands to create the perfect storm of open dialog and discussion on some of today's hottest trends in the restaurant business. During the event, I also had the chance to sit down, one-on-one with Carl Howard, CEO of Fazolis and talk shop on Italian concepts, his brand's recovery and how social media and mobile fit across their business. Carl is a restaurant 'lifer' and has been the Chief Executive Officer of Fazolis since June 2008. Prior to that, he led Damon's Grill as CEO where he directed efforts to improve the chain's performance and position it for growth under new ownership. He has over 21...

Joe Pullizi on Epic Content Marketing

Have you heard the term Content Marketing being thrown around online and in marketing departments lately? Content marketing is the new darling trend in marketing and communications and is defined as a business process for creating and distributing relevant and valuable content to attract, acquire, and engage a clearly defined and understood target audience – with the objective of driving customer action. Sounds pretty clear, right? Except that tons of restaurant brands struggle with getting their heads around this new marketing mindset and exactly how it fits into their more traditional marketing departments. In episode #011 of the Social Restaurant Podcast, I talk with Joe Pullizzi, author ...

010 - Michael Westerfar on Mobile Search

Reach into your pocket or look on you desk right now? What did you find? I'm willing to be that you'll find your trusty mobile device, ready and waiting for you to use it to connect to the Internet and literally find anything you want within a few key strokes or even a short voice command. If you're a regular listener to SRP, then I'm also willing to bet that your phone is indeed, a smart phone. In episode #010 of the Social Restaurant Podcast, I talk with Michael Westerfar of Roger West Creative on how restaurant consumers are using mobile search to figure our how and when they will eat at your concept. Michael is the CEO of Roger West Creative and Code, a marketing firm that helps brands l...

009 - Restaurants and Facebook Marketing

Facebook has made it's way into the restaurant industry as a go-to tool for building a customer channel that can extend the dining experience online, helping to keep customers in the loop so that they can be brand advocates. In episode #009 of the Social Restaurant Podcast, I talk with Mike Gingerich about how restaurants can apply Facebook to growing their customer base. Mike is a Facebook marketing strategist and the co-founder of Tabsite, a software as a service company that develops and markets a platform that gives restaurant brands the ability to easily use custom Facebook tabs to build their email marketing list, launch contests and promotions, generate buzz and integrate menus and on...

SRP8 - Fast Casual Trends

According to NDP Group, customer visits to fast casual restaurants increased by 9% last year, while total traffic for the restaurant industry, as a whole remained flat. Driven by changing consumer demands for menu customization, freshness and healthier food options, fast casual concepts are popping up on nearly every street corner. This is definitely a fast growing segment that you should be keeping your eyes on. In episode #008 of the Social Restaurant Podcast, I talk with Cherryh Butler about hot trends in fast casual restaurants. As a life long journalist and writer, Cherryh is the Editor of FastCasual.com. It's her job to keep the pulse on the industry's movers and shakers, new concepts ...

007 Matt Thompson on Employee Scheduling

In this episode of the Social Restaurant Podcast, I welcome Matt Thompson, the CEO and Co-Founder of ShiftNote as he shares some pretty incredible insights on how to improve employee scheduling in the restaurant business. Matt is not a stranger to the industry, having spent the majority of his career opening new locations for brands like Rain Forrest Cafe, J. Gilbert's Wood-Fired Steaks and Houlihan's. Matt also spent time supporting local restaurant operators as a consulting resource for Sysco. His hours logged over years in trenches makes this an episode you won't want to miss! In 2002, Matt and team of fellow restaurant managers set out to develop an application that they believe fills a ...

006: The Rise of the Social Executive

In this week's episode of The Social Restaurant Podcast, Nate Riggs shares research and insights on how executives in all sizes of companies are using content and social media to foster brand advocacy, both inside and outside of the company walls. Believe it or not, the findings from the studies is definitely going to surprise you. Since using social media is a habit that can be learned, you'll also find out how your brain AND the brain in the head of your CEO builds, stores and recalls habitual behaviors. If you have a CEO who struggles with using social media consistently, than this episode is absolutely right for you. Nate shares 4 tactics you can use right away help your CEO build social...

005: Santiago Jaramillo on Mobile Apps

In last week's Social Restaurant Podcast, my friend and New York Times best-selling author Jay Baer hit us with all kinds of insights and tips on how you and your team can begin to move toward creating Youtility for your guests -- marketing that's so useful to them that they would actually pay for it. And ... one of the BEST ways to create Youtility-marketing is to take advantage of the power that mobile devices and mobile apps now offer brands. That's why I'm so incredibly excited to have one of Indianapolis's youngest and most extraordinary technology entrepreneurs as a this week's guest. Meet Santiago Jaramillo. By his early 20's, Santi has already conceptualized launched successfully ope...

004: Jay Baer on Youtility Marketing

In episode #004 of The Social Restaurant Podcast, I'm delighted to be joined by a friend who's just done some of the best work of his career. Jay Baer is the author of the New York Times best selling book; Youtility: Why Smart Marketing is About Help not Hype. Jay is also the founder of ConvinceandConvert.com, a widely read blog on marketing and social business, and he hosts the Social Pros podcast, a weekly show where he interviews real people doing real work in social media. Youtility is also not his first time playing author. He's also a strategist and professional keynote speaker. This is a quick listen interview at 16:30 in total length. Here's why you should tune in: - How Jay defines ...

003: Zoës Kitchen on Social Intelligence

In Episode #3 of the Social Restaurant Podcast, I'm delighted to be joined by two amazing guests who have some of the deepest rooted experience I've seen in using social media to gather meaningful, and actionable customer insights in a Fast Casual restaurant brand. Seriously, you don't want to miss what these restaurant marketing pros have to say! I was blown away by what the stories they have to share. Listen in as Rachel Luther-Phillips, Vice President Marketing for Zoës Kitchen and Susan Ganeshan the Chief Marketing Officer of their partner newBrandAnalytics dig into defining 'social intelligence' and how restaurant brands can design programs and use technology tools to gather deep and me...

001:Moe's Southwest Grill & Harlem Shake

This week, my friend and fellow restaurant marketer Lauren Barash joins me for the inaugural episode of a new Podcast I'm launching that will explore marketing trends and technology that are impacting the multi-unit restaurant industry. Lauren is responsible for leading national promotions, interactive and digital marketing, public relations, internal communications and social media for Atlanta-based Moe's Southwest Grill, a FOCUS Brands concept. FOCUS Brands Inc. is the franchisor and operator of over 3,300 Carvel, Cinnabon, Schlotzsky's, Auntie Anne's, and Moe's Southwest Grill locations, and is the franchisor of Seattle's Best Coffee on military bases and in certain international markets....

002: Identifying Brand Advocates

In Episode #2 of The Social Restaurant Podcast, I'm joined by veterans of building large networks of brand advocates to discuss how you can apply them in your restaurant concepts. Rob Fuggetta is the CEO of Zuberance, and Apple brand marketing alumni and tenured technology CMO. Rob is also the author of "Brand Advocates: Turning Enthusiastic Customers into a Powerful Marketing Force". Chelsea Hickey joined Zuberance as Digital Marketing Manager after using the software to help build and empower networks of brand advocates and expand loyalty programs for Rubio's, a fast casual concept with more than 200 locations. In this 20 minute episode, you will learn: - What separates brand advocates fro...