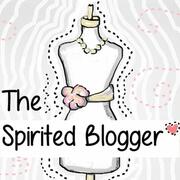 Organizing Your Workspace

I give some ideas on physically put ones work area together so one can be more productive.

Time Management

I give some ideas on organizing your time in order to become more productive in one's home business.

Business Plan Outline

A brief explanation of the various sections that is included in a business plan and the importance of putting together a well thought out plan.

Thrift Store Shopping

Thrift stores are a great place to find supplies and items one may need for reselling. I give some advice on items one can buy.

Preparing for the Internet

Weighing out the pros and cons of selling on the internet and steps one should note.

Materials

Places one can find materials to be used in making products to sell on the internet.

Sketches

The importance of the drawing board and keeping a sketchbook with you at all times.

The Binder

I speak about one's own personal business binder, organizing the whole plan.

Researching

A discussion of researching for the beginning stage of writing ones business plan and putting ones thoughts together.

Niche

Finding ones niche and creating an idea of what one may want to sell or create.

Art Lesson Plan - Eggshell Mosaic

Age Guideline: 5 Years and Up Terms: Mosaic, assemblage, decorative art Time required: 60 minutes (Does not include drying time) Colored Egg Shells - Card Stock - Pen, Pencil, or Printed Design - Craft Glue - Tweezers - Q-Tip or old Paint Brush

Art Lesson Plan – Rock Art

School: 5th grade to 6th grade Nice project for Adults when used with additions. Discussion: Native American cultures expressed through rock art. Vocabulary: Pictograph- A rock art image that is painted or drawn. Earth-tone colors- Colors representing those found in nature.

Art Lesson Plan – Cherry Blossoms

School: 1st grade to 4th grade Nice project for Adults when used with additions. Class Discussion: The signs and changes one sees that lets us know it is Springtime, the origin and history of the tree.

Paper Wall Flowers

Instruction on making wall flowers out of tissue paper to decorate your home with.

Assemblage Ideas

Ideas and thought to creating assemblage projects for décor and selling.

Old Clothing

I give ideas of things to make with old clothing, shabby chic curtains, quilts, and crafty items.

Spring Cleaning

This is a great time of year to organize and deep clean ones home.

Art Journal - Binding

A beginner instruction for binding your own art journals using recycled items.

Old Frames

Things one can do with old frames.

Cereal Boxes

A couple of ideas one can make by recycling cereal boxes.

Scent Signature

An idea on making your own homemade deodorizer that will have your home smelling fresh and clean using household items.

The Refrigerator

Step by step on how to clean and organize your refrigerator.

Image Transfer

Simple instructions on how to transfer your images onto canvas.

Recycled Christmas Paper

Ideas and thoughts one can do to recycle their Christmas paper.

Homemade Body Scrubs

Three types of homemade body scrubs one can make at home and some of the benefits of using body scrubs.

Elasticity

Elasticity of the skin, some ways one can improve it.

Artist Block

I describe some ways I get over an "artist block" and how I came up with my first product.

Everything is Art

I give my "everything is art" rant along with a pep-talk to the "starving artist" to see the future possibilities in using their skills for income.

I'm Working

How the artist characteristics link us together and looking at the positive in these traits.

Pinecones

Some ideas on what to do with them.

Crayon Melt

The crayon melt technique for art.

Lipstick

Making your own lipstick.

Making Pop Cakes

How to make Pop Cakes

Holiday Planner

Creating a Holiday Planner.

Ruffled Scarves

How to make a ruffled scarf out of t-shirts.

Revamped Boots

Revamping old boots.

Shag Rugs

Creating a shag rug can be a fun and relaxing project to do. Some tips on how to get started on this project.

CD Ornaments

Ideas for using CDs as Christmas ornaments.

Gift Tags

Holiday project idea: Gift Tags

Transforming

Thoughts on transforming your life.

Relaxing

Ways to relax the mind in order to sleep.

Create & Play

Setting aside time to create or play to quiet ones mind.

Cleaning Clutter

Cleaning clutter can free up time and make one feel better.

Holiday Gift Ideas

A few holiday gift ideas for the holidays. Brown Sugar Body Scrubs Art Journals Cut T-shirts

The List - Mental and Spiritual

Health/Mental and Spiritual portion from my list to Organize Your Life. Seeking counseling if needed Journals Mood Charts Spiritual

The List - Health

Health/Physical portion from my list to Organize Your Life. Medical Needs Diet Needs Exercise Hygiene

The List - Organizing

Back to the list, my method on organizing your life. Starting with 'The list". Health: Physical, Mental & Spiritual Responsibilities: Household & Family Finances: Credit & Bills Dreams and New Goals: Everything you ever wanted to do

The List - Introduction

An introduction to the Spirited Blogger. Everything begins with a list. Get started on completing your personal goals.