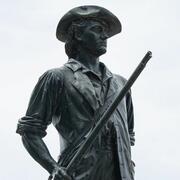 GrokTalk August 9th, 2014

This week on GrokTALK! Aug 9th, 2014 our guests are Hillsborough NH Dist 18 House Rep Emily Sandblade and Susan Olsen. The topics? Manchester Education standards and the ongoing story behind those unauthorized changes to New Hampshire's Pistol / Revolver License Application.

GrokTALK! Aug 2nd, 2014

This week on GrokTALK! author of Credentialed to Destroy -- Robin S. Eubanks -- calls in to update us on state and globally directed education"reform," what they call competency based education, shared understanding, extended learning, and on and on... From the Refugee Resettlement Watch blog Ann Corcoran talks about refugees, immigration, ORIS, Dover, NH, and how the resettlement scheme is worked by the Federal government and its many contractors. Then CD-1 congressional candidate Brendan Kelly calls in to discuss his primary challenge in NH Congressional District One, and where he stands on the issues.

GrokTALK! July 26th, 2014

This week on GrokTALK! we are joined by Kevin Kervick and Doris Hohensee. (Walt Havenstien was schedule but pulled a where's Walt-o and never showed up.) Kevin talks about immigration, the culture, marriage, but first--and foremost--Beer. Doris joins us to talk about education, commerce, taxes, and Betty Lasky, the Democrat State Senator she is challenging in NH Dist 13.

GrokTALK! July 19th, 2014

This week on GrokTALK! our guests are Greg Moore from AFP New Hampshire, Mike Rogers calls in from Californi,Dan Hynes, candidate for NH State Senate drops in, and Jack Kimball joins us to explain how Senator Bob Smith is the only real Republican in the race to challenge Jeanne Shaheen. Note: You will hear me talk about audio quality issues…I overwrote most of the ads and music with the source files in post production to improve the finished product.

GrokTALK! July 12th, 2014

This week our guests are Jazz Shaw from Hot Air, Matt Murphy from Citizens for a Strong NH, and Senator Bob Smith

GrokTALK! July 5th - Dr Betsy McCaughey

Dr. Betsy McCaughy (McCoy), one of the foremost experts on the actual ObamaCare law as written, was the keynote speaker at this years CNHT Picnic. After that, she sat down with us to talk ObamaCare, and the upcoming employer mandate.

GrokTALK! July 5th 2014 Sen. Bob Smith

GrokTALK! interviews former NH Senator Bob Smith at the CNHT Taxpayer picnic. Sen. Smith is in a primary with Scott Brown and Jim Rubens to challenge Democrat Jeanne Shaheen this November.

GrokTALK! June 28th 2014

This week our guests are Congressional candidate Marilinda Garcia, State Senate candidate Kevin Avard, General counsel for the Washington Legal Foundation--Mark Chenoweth, and NH House rep JR Hoell.

GrokTALK! June21st, 2014

This week we are live from the Londonderry Fish and Game club with a panel of Conservative bloggers from GraniteGrok.com, on a wide range of topics from platform principles, unity, and states rights, to federal overreach, Tyranny, local and national races, and the relationship between them all.

GrokTALK! June 14th, 2014

This week Skip is joined by CNHT Chair Ed Naile, House candidate (And President of the Londonderry Fish and Game Club) Rick Olsen, Mike Rogers (from CA), State Senate candidate Jane Cormier, and we get an end of session wrap up with Kevin Bloom and Kirk McNeil

GrokTALK! June 7th, 2014

This week the answer is, People running for a Senate seat, and the question is--who are Steve Kenda, Gary Daniels, and Bob Smith. We have two candidates for the NH State Senate–Steve Kenda (Senate District 24), and Gary Daniels (Senate District 11) , and one candidate for the US Senate from NH–Senator Bob Smith.

GrokTALK! May 31st, 2014

This week Breitbart.com contributor Warner Todd Huston joins us to talk about gun rights and those gun free zone signs you see at local retail establishments. NH House Rep Regina Birdsell tells us why she is running for the State Senate. And one of our favorite commenters, Chris P. Bacon checks in from Arizona.

GrokTALK! May 24th, 2014

This week our guests are...Political activist Michelle Levell, Co-founder of the Weather Channel, Joe D'Aleo, and radio talk show host Jeff Chidester

GrokTALK! May 17th 2014

Canadian Health Care refugee Shona Holmes shares her story and warn us about Single payer medicine. Da Tech Guy Pete Ingemi tells us about the Harvard black Mass and the impressive counter 'protest.' And State Rep Jane Cormier defends free speech.

Marco Rubio Speech in NH May 9 2014

US Senator Marco Rubio was the keynote speaker at this years Rockingham County Republican Committee Washington / Lincoln / Reagan Dinner.

GrokTALK! May 10th, 2014

William Baer is our guest for 45 minutes as we discuss the issue of informed Consent. Billy was the parent arrested at a local NH School Board meeting while objecting to sexually explicit material used in a classroom without any notification to parents. Before that Candidate for US Senate Jim Rubens Joins us, and first up is Kevin Bloom along with Susan Olsen, on free speech and other local and national issues.

GrokTALK! April 26th, 2014

Susan Myrick from the Veritas Institute in North Carolina joins us to talk about voter fraud and clean elections. Ed Naile from CNHT follows Susan with an update on local efforts to bring about clean elections. And JP Marzullo, candidate for the NH State Senate shares his views on the issue of the day and his campaign.

GrokTALK! April 19th, 2014

This week we've got Jerry DeLemus from the Bundy Ranch in Bunkerville, Nevada. Kimberly Morin from Examiner.com. And Senator Bob Smith–candidate for US Senate.

GrokTALK! April 12th, 2014

This week, Saturday April 12th, 2014, we are joined by Andrew Hemingway (Candidate for Governor of NH), Tony DeMott (from Michigan Campaign for Liberty), and Leighton Steward (Plants Need CO2.org).

GrokTALK! April 5th, 2014

Congressional candidate Marilinda Garcia joins us to talk Millennials and their concerns heading into the upcoming election. Jack Biltis, President of TAG Employer Services, talks about the regulatory state business owners face and three tricks they can use to get around the burdens of ObamaCare. Then Mike Rogers calls in from the CCDL gun rights rally in Connecticut.

GrokTALK! March 22nd, 2014

This week our guests are author and Fox News Contributor, Phil Kerpen – President of American Commitment. Lou Milanesi give us an update on Benghazi and the Benghazi vigil. And Radio host Pete Ingemi will give us his take from inside last weeks Northeast Republican Leadership Conference. We've also got the evolution of the left's recent assault on second amendment rights, our challenge to local legislators, how Terie Norelli snapped like a twig, the only two things you need to know to oppose SB244, hating on the Tea Party, Jen Horn's "Statement" about voter Fraud, what Jeb Bradley should have done, the Paint tax, Parker Gilbert, and more.

GrokTALK! March 15th, 2014

This week our guests are Strafford County GOP Chair (and former state rep) Bill O'Conner from Saber PAC, Connecticut Citizens Defense League President Scott Wilson, and Grok Commenters Allen, and Radical Moderate.

GrokTALK! March 8th 2014

This week our guests are NH House Rep and House Republican Alliance Co-Chair Pamela Tucker; Founder of Cornerstone Policy Research and Candidate for the US Senate – Karen Testerman. And former House Rep, and Candidate for the NH State Senate – Kevin Avard.

GrokTALK! March 1, 2014

This week we talk Arizona's religious freedom bill, The Ukraine, the GOP Committee revolt, Marxism, and the left's support of BDSM education for teens (that's sexual bondage, dominance, Sadism, and Masochism); Jenn Coffey joins us to discuss more problems with Medicaid expansion and how Democrats and ObamaCare have locked NH citizens out of having access to top tier hospitals in Boston; and then close with Dan Itse and his soon to be released book 'States have Powers' with a discussion of state sovereignty and where to begin to get it back.

GrokTALK! Feb 22, 2014

This week our guests are Darren McKinney from American Tort Reform to discuss Judicial Hellholes; Ed Naile joins us for more voter fraud revelations; and then Warren Ray, author of 'Shadow Patriots,' shares his thoughts on his book and potential real world parallels to the story.

GrokTALK February 15th 2014 full podcast

Dr. Betsy McCaughey updates us (by phone–she couldn't make it to the studio in time) on the moving target of ObamaCare, and the problems this creates for insurers, business owners, politicians, and patients. Dr. Julianne Cooper is back to talk education. We discuss the lack of adequate education, the need for an educated electorate, and who is best served by ignorant voters. We open with Richard H. Olson jr., president of the Londonderry Fish & Game Club, joins us to talk about the defeat of HB 1589 (a redundant and badly written background check bill), th elies used to sell it, and the players in its rise and demise. We then move on to SB 244 – another bad anti-gun-rights bill still in play...

GrokTALK! 14-02-08

This week we talk about banning cell phones, Republicans who act like Democrats, the state taking your stuff--civil asset forfeiture, and we talk about the upcoming Liberty Forum held by the Free State Project, here in New Hampshire.

GrokTALK! February 1st, 2014

This week we welcome Aaron Day, Chairman of the Republican Liberty Caucus in NH-on the failures of Medicare; Speaker Bill O'Brien joins us to talk about legislation that would allow you to buy health insurance without mandates; Michael Maharrey from the Tenth Amendment Center joins us to talk state's rights and Nullification, and Susan Olsen enlightens up on the Regional Planning scam and efforts to undo it.

GrokTALK! January 25th 2014

This week we are joined by Senator Bob Smith, Ed Naile joins us to talk about voter fraud, and Ian Underwood cuts the root of the legislative and regulatory state with a very common sense explanation of what ails us.

GrokTALK! January 18th 2014

Senator Joe Kenney joins us to talk about the importance transparency, consistency, and standing up for what you believe in: Joe D'Aleo, The Cofounder of The Weather Channel talks weather and science, and what really drives climate; Ellen Kolb, from Cornerstone Policy Research drops in to talk culture, Martin Luther King, Life, and education: And Mike Gill, President of Mortgage Specialists shares his observations about corruption in the legal system.

GrokTALK 2014-01-11

This week on GrokTALK! NH House Rep. John Burt joins us to talk about stopping the effort to end trapping in the state. Max Abramson is here to discuss police brutality. And Rep. Jane Cormier updates us on issues with unaccountable Regional Planning Commissions and how they interfere with local control.

GrokTALK! 14-01-04

This week our guests are Greg Moore from Americans For Prosperity-NH, Alexandria Laniez (The N. FL University student who just won a critical gun rights case in Florida), and Dr. Betsy McCaughey--Constitutional Scholar, Patient Advocate, and expert on Obama-Care.

GrokTALK! Jason Bedrick - Cato Inst.

I had an opportunity to do a special interview on the topic of School Choice with Jason Bedrick, policy analyst with the Cato Center for Educational Freedom. We spoke about voucher and scholarship programs for low income families and local and national efforts to end them.

GrokTALK 12-21-2013

This week we welcome NH House rep Leon Rideout, Author and SNHU Professor Kevin Kervick returns to the program, and Conservative talk show host Pete Ingemi joins us.

GrokTALK! 12-14-2013

This week our guests are Republican candidate for the New Hampshire second Congressional district, Marilinda Garcia, former New England Radio talk show host Mike Ball from "Mike and Moe in the Morning" and The Big Show," and NH House Legislator JR Hoell--on Brown RINO's in NH

GrokTALK! 12-7-2013

This week our guests are author, comedian, contributor to the Boston Herald, and Conservative talk show host, Michael Graham. The chairman of CNHT, Ed Naile joins us for a NH vote fraud update, Skip Murphy calls in to talk Republican politics, and candidate for US Senate Karen Testerman drops in to talk about issues and her opponent Senator Jeanne Shaheen

GrokTALK! 11-23-2013

This week on GrokTALK! our guests are…Milwaukee's number one black Conservative talk show host, Earl hall; The author of 'Gun Control in the Third Reich'and a leading national expert on Second Amendment rights – Stephen Halbrook; and New Hampshire Native, Talk Show host, and political 'navigator' Jeff Chidester.

GrokTALK! November 16th, 2013

This week on GrokTALK! our guests are...Former House Majority Leader and US Congressman Tom DeLay; Robin Eubanks, author of "Credentialed to Destroy - How and Why Education Became a Weapon;" From Americans for Prosperity - AFP-NH Exec Dir. Greg Moore; and NH House Rep JR Hoell along with Van Mosher.

GrokTALK! 11-9-13

This week we tackle regional planning, starting with some very revealing audio that tells us exactly what to expect if we just sign on to a Granite State Future or anything like it. Guest Lenette Peterson (NH House Rep Hills-21 Merrimack) drop in to talk RPC's, top down planning, federal strings, personal responsibility, and then three bill's she has sponsored in the House this session; on Religious liberty, Gun rights, and vulnerable users (see also people run down by Democrat State Senators. Josh Youseff joins us for the second hour to explore the issue of finding good Conservaitve candidates, the issues with running for office, the various splits in the Republican Party, getting trashed b...

GrokTALK! 11-2-2013

This week on GrokTALK! …Jeanne Shaheen's vote that could cancel 93 million existing health care plans, NH Democrat House Rep Laura Pantelakos announces – "I don't care about protecting people's Liberty," NH State Senator Martha Fuller Clark hitting a pedestrian with her car, Obamacare, Nixon, the promise of a booming US energy economy, Orrin Hatch, Grass roots vs. the DC establishment, and more…

GrokTALK! October 26th, 2013

This week on GrokTALK! Skip and Mike welcome Grokster Susan Olsen (via phone) and in-studio guests Rich Girard (of Girard at Large), NH House Rep John Hikel, and Gus Breton a petitioner for redress of Grievance after being jailed by the NH Court system. Some of the Topics, in no particular order...Wood stoves, Healthcare, the NH Union Agreement for SEIU local 1984, Govt is now its own special interest group, US Marine frippy hats, Common Core, Unfunded Mandates - in NH, what about Article 28-A, and Constitutional Redress, plus a whole lot more...

GrokTalk! The Philosophical GOP Split

In the first 30 min segment from this weeks show Skip and Steve have a conversation about the philisophical split in the GOP between the principle-based conservatives and the surrender caucus.

10-19-13 Full podcast

This week on GrokTALK! our guests are Max Abramson-Secretary of the NH Libertarian Party, and Ann Marie Banfield- Education Liason at Cornerstone Policy Research… Some of the Topics, in no particular order…The Philosophical Split in the GOP and NHGOP, Kelly Ayotte, former NH Gov. John Sununu, issues with the Judicial System, self defense,local curriculum and common core, teachers and common core, parents and common core, Local control and Common Core, and political activism in Public schools.

GrokTALK! 10-12-13

We've already posted some of the speakers from our live-stream event at the Strong NH Conference this past Saturday, but this is the formal 2-hour podcast and includes interviews with some folks before the event began and speakers not yet posted.

10-12-13 GrokTALK! Sen. Elbert Guillory

Louisiana State Senator Elbert L. Guillory (District 24), speaks at the 1st Annual 'Strong NH Conference' in Manchester NH. Guillory released a video that received a great deal of national press and internet fame. In it he anounced that he was leaving the Democrat Party and why the Republican Party was the Party for Black Americans. Great Speech, and a great Q&A After. Have a listen...

10-12-13 GrokTALK! - Marilyn Musgrave

We continue with more audio from the 1st annual Strong NH Conference, hosted by Citizens for a Strong New Hamshire. In this segment we here from Mike Rigas, Deputy Directer of Coalition Relations at the Heritage Foundation and the Hon. Marilyn Musgrave, former Colorado State Senator,Congresswoman, and current Vice President of Government Affairs for the Susan B. Anthony List.

10-12-13 GrokTALK! - Howie Carr

GrokTALK! was on the road again this week, recording the speakers at Citizen's For a Strong New Hampshire's 1st Annual 'Strong NH Conference.' First up is Boston Talk Personality, Journalist, and best Selling Author, Howie Carr. This segment includes Howie's remarks and a Q&A aftr his speech.

GrokTALK! 10-5-2013

GrokTALK! recoded remote this week at a live event with Dr. Betsey McCaughey including her speech, Q&A, a sit down interview, as well as interviews with attendees and special guests. BETSY MCCAUGHEY, PH.D., is a constitutional scholar with a Ph.D. from Columbia University, a patient advocate and health policy expert, and a former Lt. Governor of New York state. In 1993 she read the 1,362-page Clinton health bill, warned the nation what it said, and made history. Today she is doing it again. With a Ph.D. in Constitutional History, she can actually tell us what the Obama health law says. In 2009 medical excellence and freedom came under assault again, and McCaughey put her skills to work. She ...

GrokTALK! 09-28-2013

This week on GrokTALK! our guests are political activsts Kevin Bloom and Kirk McNeil; Dr. Julianne Cooper--founder of Liberty Harbor Acadamy, and Iowan Shane Vander Hart from Caffinated Thoughts. Some of the Topics, in no particular order...the Concord city Council, Obamacare, Lumber Liquidators and Gibson Guitar, Suspiciouosless Checkpoints, Common Core, Asset Forfiture Reform, the Bearcat, Ray Chadwick, Industrial Hemp, the Nairobi Mall Attack, an actual racist shooting in North Carolina, Poker, "Law-abiding Illegal immigrants," Common Cor (again), License Plate Readers, the Iowa Senate Race situation, and more...

GrokTALK! 9-21-2013

This week on GrokTALK! our guests are NH House Rep and former speaker of the NH House Bill O'Brien, and Susan Myrick, Election Policy Analyst for the North Carolina chapter of the Civitas Institute. The Topics, in no particular order… Tom DeLay, Property Rights, Global Warming, Budgets, Devolving power from Government, Early voting and same day registration, Commuter Rail, Invisble taxes, Right to Work, residency requirements, Settled Law, Identity politics, Home schooling, Incrementalism, Tax credit scholarships, North Carolina's election law reform,, and more… GrokTALK!

09-14-13 Full Podcast

This week on GrokTALK! our guests are Ashley Pratte, Executive Director of Cornerstone Policy Research; author and SNHU Professor Kevin Kervick; New Hampshire House Rep Jane Cormier, and of course Skip and Steve co-host. The Topics, in no particular order… Gene Simmons and Tim Tebow, NH Listens, Parental Notification, Screwing with the Delphi Technique, Common Core, the IRS and Eric Holder, Joe Biden and Syria, the objectification of women–by other women, Professional Therapy, uncivil progressive Democrats, the Belknap County Jail, Marriage and Family, Obama Care, central planning, Robert Kingsbury…All that and everything else we could squeeze into two hours. It's not your typical political ...

09-07-2013 Full Podcast

This week we talk about Syria, the Obama Fail, and then have some fun with Democrat Demonzation; The Triad of NH Democrats, AG's and the Media on NH Vote Fraud; What Democrat Care did to 'Choice' In New Hampshire; Poland's example on seizing pensions to pay for Government Debt, Sandra Day O'Conner's realitty check, and a whole lot more.

07-20-2013 - Rewind Weekend

We had a great show this week until we discovered a technical problem prevented it from recording. So we're reposting a previous 'great program' from June 2013 for this week. Vote Fraud, Sustainable Development, and Municipal Water rights and what the EPA has in store for your community.

GrokTALK! 08-24-2013

What did we talk about this week?...How Union Membership pays, Welfare Jobs former Union employees might do, what happened to Steve at Water Country, Bill O'Brien's announcement, The death spiral of print media in NH, Jeanne Shaheen the part time job queen, the Emerald Ash Bore, "from now we're gonna call the Affordable Care Act "Democrat Care" the Actor who will be playing Ed Naile in the next Batman Movie, and that might be just the first ten minutes...maybe.

8-16-13 GrokTALK Steak Out

This week we went outside the CNHT studio to record at the Nashua 'Steak Out' with keynote speaker Col. Allen West. The acoustics are not always great but we interview Col. West, as well as many others, and include here his keynote address from the event later on in the podcast.

08-10-13 Full Podcast

The Groksters start the show with Agenda 21, RSA 159:4, Ryan Fitzpatrick Flynn, The Slap Hillary Game, if we should start calling NH AG Foster Uncle Joe, and more… Then Di Lothorp from the Nashua Repubican City Committee drops by, Mike Rogers gives us a report on what happened to the price of gold, then we spend an hour with attorney Evan Nappen on the recent New Hampshire State Supreme Court ruling on when a gun is considered loaded as well as the change to Federal regulations regading auto-seers for semi-automatic rifles and how that's created a trap with little chance of escape.

Grok TALK! 08-03-13

New Hampshire's most heavily armed podcast is back with another injection of conservaitve thought. This week our guests are David Hurst and Bob Burns from New Hampshire Young Republicans, Lou Melanesi-founder of the Benghazi Vigils, and Ed Naile gives us an update on election law and domicile in the Granite State.

GrokTALK! 07-27-13

Voter Fraud, Domicile, A potential challenger to Democrat Jeanne Shaheen in New Hampshire, What out of state voters who came to New Hamphire to vote in 2012 can expect, and a new project designed to provide data, technology and training, and insight into data infrastructure for electoral politics, for Big 'R' Republicans.

GrokTALK! 07-20-2013

I had the week off but Skip, Mike an Susan were there with local NH activist and political Talker Jeff Chidester, and Father Christian Tudor of Concord's All Saints Anglican Church

GrokTALK! 07-13-2013

This week we talk about Sturm Ruger, Unions, Right to Work, Teaching gun safety to first graders, RINO Chess, Fiscal Clowards, Arbitrary (in)Justice, making the pie bigger, what you need to become a 1 percenter, the perils of self defense, and what can happen when a prosecutor wont admit the difference between lethal and non-lethal force.

GrokTALK! 07-06-2013

This week on GrokTALK! our guests were Pam Tucker--to talk about the NH Budget, and Dr. Julianne Cooper joined us to discuss American Symbols and their meaning on the Fourth of July Weekend. And Skip, Mike, and Steve talked about Grabby Giffords NH adventure, Egypt, African Vacations, John Kerry's Yacht, and Kathy Sgambati's big obnoxious "but!"