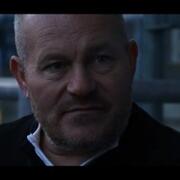 Andrew Hood | Sculptor | McAlistair Hood

Direct-to-stone sculptor Andrew Hood in conversation. www.mcalistairhood.artweb.com www.theunlimitedpodcast.com Andrew's manifesto: To become the finest stone sculptor is my most pressing ambition. To that end I endeavour to achieve the technical ability of the figurative sculptors of Classical and High Renaissance times. I wish to be "Reading's sculptor", following the tradition of George Blackall Simonds and Eric Stamford FRBS. I have noticed that Humanity is at its most noble when engaged in struggle. Excessive comfort, wealth and ease therefore ought to be avoided more energetically than poverty, pain and hardship. For this reason I want my sculpture to revel in the savage and spiritual ...

Ostinelli & Priest - Ceramic Endeavour

A wholly remarkable range of of 3 dimensional ceramic animal sculptures from the amazing Gaynor and Paul can be seen on my site and theirs. www.ostinellipriest.co.uk www.theunlimitedpodcast.com

Andy McNab - A Good Psychopath

Former SAS man Andy McNab chats about the book he co-wrote with Professor Kevin Dutton, The Good Psychopath's Guide To Success. www.andymcnab.co.uk www.theunlimitedpodcast.com www.stuart-williams.com

Mark Ormrod - Man Down

The amazing former Royal Marine Mark Ormrod, who is the UK's first combat triple-amputee to survive and author of the book Man Down, dropped in for tea and a chat about his extraordinary journey from being almost dead to having a beautiful life. www.markormrod.com www.stuart-williams.com

Michelle Charman

Michelle worked on a series of high profile publications for twenty years at Penguin Books and loved her work, but reached a point where it was time to take a massive leap and set up her own publishing company. At the same time she and her husband Phil moved home, deep into the Sussex countryside. That's a lot of bold action - have a listen to find out how. www.forelock-books.co.uk www.stuart-williams.com

Wayne Brown

Taekwon do, Kik Sports, Korea, Kim Jong-un, umpiring at the European Championships in Minsk, and then some. The awesome Wayne Brown. www.kiksports.co.uk www.stuart-williams.com

Garry Smith

The Garry Smith ball of energy. Fantastic. www.academyofselfdefence.co.uk www.stuart-williams.com

Rory Miller

Conflict communications. Rory Miller. I'm a fan. www.chirontraining.com www.stuart-williams.com

Geoff Thompson - Tea at Coombe Abbey

Tea at Coombe Abbey with BAFTA winning writer Geoff Thompson www.geoffthompson.com www.stuart-williams.com

Tony Somers Pt 2

Episode 36. Way back near the beginning of the podcast Tony was episode 2, and I wanted to hear more about his personal journey. Here it is. www.tonysomers.com www.stuart-williams.com

Helen Braithwaite - Sounds Intuitive

Geoff Thompson had already told us of the profound experiences he'd had in the Sound Bath environment during Helen's healing sessions. When he generously invited Louise and I along the answer was immediately yes. I learned things about myself I'm unlikely ever to have known otherwise. Episode dedicated to Warner x www.soundsintuitive.com www.stuart-williams.com

Grove Martial Arts

Three generations of martial artists teaching at one great club - Sensei Pete, Sensei Ivan and Sensei Chris have forged links with internationally respected martial arts teachers. Brilliant. www.grovemartialarts.co.uk www.stuart-williams.com

Corporal Chris Webb - Pull Up A Sandbag

Another one of my favourite people - Chris joined the British Army as soon as he could and has been in for eleven years so far. He's served in Iraq and Afghanistan and has immense personal energy. Check him out... www.stuart-williams.com @StuDotWilliams

Stephen Reynolds - Vendetta

The brilliant Stephen Reynolds. An important part of my own journey through the films he has made for me and as a friend, Steve recently wrote, directed and edited the movie Vendetta, starring Danny Dyer. Here we chat about how he got to this point and some of the high and low spots of his journey so far. Twitter @reynoldsfilms www.stuart-williams.com Twitter @StuDotWilliams

Anniversary | Alcohol | Anonymity

Alcohol. And beyond. www.theunlimitedpodcast.com www.stuart-williams.com Episode dedicated to Dave and Jane Stanswood x

Lawrie Sanchez

FA Cup winning-goal scorer and Premier League and Northern Ireland manager - the brilliant Lawrie Sanchez... www.lawriesanchez.com www.theunlimitedpodcast.com Episode for my late Grandpa Stan Woolford x

Manoj Tailor & The Bhagavad Gita

The lovely Manoj Tailor introduced Geoff Thompson to the Gita. Here I ask Manoj about growing up around this great book and his ongoing relationship with it. https://www.facebook.com/manoj.tailor.927?fref=ts www.stuart-williams.com

Ricky Manetta

One of the UFC's Head Co-Ordinators, Ricky runs a series of clubs under his MMA Krav Maga federation, has a best selling app, speaks in schools, is frequently qoted in a variety of newpapers and magazines - and we didnt even get round to talking about his security role for the London Marathon. He's also a brother I didn't know I was missing. Meet the wonderful Ricky Manetta... www.mmakravmaga.com www.stuart-williams.com This episode is dedicated to India - come and walk Mr Tiggy :-)

Geoff Thompson - A Creative Species

This is a fuller, more raw, version of the audio from the film of the same name we made for Geoff at Coombe Abbey in June 2013. The video is at http://www.stuart-williams.com/Geoff-Thompson---Coombe-2013.html and on Geoff's Inspired site too. www.geoffthompson.com www.stuart-williams.com

Dave Stanswood

Meet the wonderful Dave Stanswood - talking about cancer and reality... Episode dedicated to Dave and Jane xx www.facebook.com/dave.stanswood www.stuart-williams.com

Nick Engelen

Nick travels all the way from Belgium to the UK to attend Geoff Thompson's Black Belt course every month. Before that he did the same journey for the Masterclass sessions, and has attended many high profile seminars and courses in the UK, at home, and in France. Geoff Thompson has described him as the bravest person he knows. Episode dedicated to all my Masterclass brothers and sisters x www.stuart-williams.com www.theunlimitedpodcast.com

Mark Bradburne

Twice Cheltenham Festival Winner Mark Bradburne got a 3rd place in the Grand National and rode more than 350 other winners in a career that included winning the Grand Annual and the National Hunt Chase. Episode dedicated to the wonderful Jerry Egan. Twitter @mbradburne www.stuart-williams.com www.theunlimitedpodcast.com

Goran Powell Pt 2

Goran Powell part two www.goranpowell.com www.theunlimitedpodcast.com www.stuart-williams.com Episode dedicated to Pete, Ivan, Iain and Rebecca

Goran Powell Pt 1

Author of Waking Dragons, A Sudden Dawn and Chojun - the wonderful Goran Powell talks motives, Goju Ryu, self protection, grading and writing. Part 1 of two podcasts. Episode dedicated to Christopher Webb Sensei. www.goranpowell.com www.theunlimitedpodcast.com www.stuart-williams.com

Blaire Palmer

Producer of BBC Radio Four's core programmes Today and Woman's Hour before she was 30, Blaire is a strategic thinker and coach, CEO of That People Thing, author of three successful business books, is a regular on Jeremy Vine's Radio 2 show and has appeared on BBC Breakfast News and BBC Working lunch. www.thatpeoplething.com www.whatswrongwithwork.co.uk www.stuart-williams.com Episode dedicated to Ivy

Michelle Fightingback

Raped at knifepoint as a fourteen year old, Michelle helped catch the man who attacked her, and is the inspiration for, and the subject of, Geoff Thompson's forthcoming film Counting Backwards. Michelle is the polar opposite of the v-word (victim) and embodies one of my favourite concepts: that we can't banish darkness with more darkness - we banish darkness with light. Episode dedicated to Anthony Somers x www.michellefightingback.co.uk www.stuart-williams.com

Anita Lawless

Anita Captained the National Team Chasing Championship winning team in 2007 and talks here about her professional life, working with horses, and in competition. www.pelionstud.co.uk www.stuart-williams.com Episode dedicated to my Mum x

Michael Peace

Frankie Dettori called him The Curer, and Mike's Think Equus approach has been developed naturally through his affinity for young and problem horses and many years of horsemanship, hard work and travel. His empathy and skills are the last hope for many of the horses he is asked to work with. The author of three best selling books and countless magazine articles; recognised globally for his ability to share his expertise, here he is sitting in his kitchen at home in Oxfordshire chatting about his own journey. www.thinkequus.com www.stuart-williams.com Episode dedicated to Jim and Anita x

Grant Pratt

After driving a courier van and laying floors, Grant had a flash of insight after a holiday, realising that he wanted to make pots - although he'd never made any before. Now he is the owner of The Tilehurst Pottery, and Blue Matchbox Gallery. www.bluematchbox.co.uk www.stuart-williams.com

Unlimited Extra 5: Goran Powell

Audio from the filmed chat with Goran Powell available on the website; in which Goran talks about his karate memoir, Waking Dragons - his novel about Bodhidarma, A Sudden Dawn - and his new novel, Chojun - about the founder of Okinawan Goju Ryu karate, Chojun Miyagi. There's also a written interview with Goran, with an intro from Geoff Thompson, on the main site www.stuart-williams.com Episode dedicated to Lucy Peers x

Niki Adams

Niki Jenkins (now Adams) is seven times Canadian National Judo Champion, Pan American Judo Champion, and an Olympic athlete. Medal spaghetti fell out of the carrier bag when I asked to see. There are LOTS of medals - every colour - and many mementos of a fantastic career. She has a husband called Neil :-) Episode dedicated to Garry Thompson x www.stuart-williams.com www.naeffectivefighting.com

Unlimited Extra 4: Stephen Reynolds

Here's the audio from the interview we filmed with Steve at the Herbert Gallery in September 2012. Regular listeners to the Geoff Thompson Podcast will have heard Steve referred to many times by Geoff and Richard as Hollywood Steve. You might also have seen his work on Geoff's DVD's, and his site and twitter feed are well worth keeping an eye on - his imdb profile too. The man lives and breathes storytelling. Here he describes how it's all coming together after years of painstaking effort. Special thanks to The Herbert Gallery, Louise, Olga - and Jon Randle of Mind Riot Productions www.stuart-williams.com www.reynolds-films.com

Ian Rand

I've said elsewhere that Ian is one of my favourite martial artists - here he is, talking about making the transition from employee to full time teaching. Since we recorded the chat some of the details regarding his classes have changed slightly, please check www.hampshireselfprotection.com for updates - oh, and I have begun training with him. That's a win then. Episode dedicated to everyone stepping up and living the dream. Thanks for the inspiration.

Alex Knott

Alex is in the process of auditioning with the biggest drama schools in the UK. Episode dedicated to Alex himself - an inspiration =

Gill Learner

One of my favourite poets, Gill Learner has been writing poetry since 2001. Her poems have been published in many journals and won a number of awards including the Poetry Society's Hamish Canham Prize 2008. In 2011 she won the Buxton Poetry Competition and in 2012 the English Association Fellows' Poetry Prize with a poem about Charles Dickens. Her first collection 'The Agister's Experiment', published by Two Rivers Press, was launched early in 2011 and has now been reprinted. The Poetry Book Society Bulletin said of it: 'The poems here fizz and crackle while exploring the vast range of humanity ... [and] leave a lasting impression'. For more information and sample poems, go to www.poetrypf.c...

Unlimited Extra 3: Kris Wilder

One more piece of archiving to go on with. In June 2009 I sat in bed reading Kris Wilder's books thinking, "This guy's amazing, I'd love meet him". In June 2012 Kris Wilder was staying in that very same room as my house guest. Spend as much time as you can with your heroes. Originally recorded as a film soundtrack at Alex Myers' Studio CV34 by Steve Reynolds - thanks man. Episode dedicated to every single person connected with Grove Martial Arts www.martial-secrets.com www.stuart-williams twitter @StuDotWilliams

Unlimited Extra 2: Geoff Thompson

Another piece of archiving here. Originally recorded and edited for film in autumn 2011 by the wonderful Steve Reynolds on a single mic in the restaraunt at Coombe Abbey. I nervously asked Geoff if he'd do a written interview with me for my website and he said, "Yes. Or we can film it if you like..." The film is viewable on www.stuart-williams.com and the audio has previously been available via Kris Wilder and Lawrence Kane's brilliant Martial Secrets Podcast. The first face to face chat, or film, I'd ever done, and I was shitting myself. Still am, though the fraud police haven't caught on yet. Episode dedicated to Louise Cox, Olga Reynolds and Sharon Thompson x

Jim Tubbs-Galley

When I decided to explore inner space via hypnotherapy I searched on the net and found a lot of sites advertising crisp white environments that all looked pretty much the same. Probably all good, but nothing stood out until I found Jim's site, and then I stopped looking and picked up the phone. I'm really happy I did. Episode dedicated to my Dad. Sleep easy x

Neil & Niki Adams

Happily living back in the UK after a four year stretch coaching the Belgian Judo squad, Olympic Athletes Neil and Niki Adams spend time chatting easily about their lives and plans. How many titles, medals and championships between them? I can't even count that high - best go and look it up for yourself. An unashamed fan, I'm completely in love with them both. This episode dedicated to Br. Kris Wilder for being authentic himself x

Neil Adams MBE - World Judo Champion

Recorded autumn 2011 - One of our greatest UK sportsmen; Judo World Champion, twice Olympic silver medallist, and a huge hero of mine, the awesome and gracious Neil Adams MBE. This nearly didn't happen, for a number of reasons, but here it is - huge thanks to Niki Adams, and to Liz Cooper at the Ricoh Arena. PATIENCE + PERSISTENCE = WIN! Previously available as a film made by me and Steve Reynolds for www.stuart-williams.com, and as audio on Kris Wilder's Martial Secrets Podcast, I wanted to archive it here too, for anyone who hasn't accessed it already. Challenging conditions and originally edited for visuals not audio, so a bit gritty sounding at times. Episode dedicated to Louise Cox, Nik...

David Chastell - Judo and Police Work

Another of my favourite people - David Chastell talks about luck so frequently that I'm reminded of Gary Player remarking (when accused of being too lucky) that the harder he practiced the luckier he got. Ignore Dave's modesty - he's terrific. And he only came round for pizza - you have been warned... This episode dedicated to Al & Lou Peasland, Mick Tully, and all my Complete Self Protection brothers and sisters everywhere x

Peter Skillen - 12 Step Warrior

From the depths to martial artist, screenwriter, and author - whenever Geoff Thompson talks about alchemy I think of Peter Skillen = This episode dedicated to my awesome friend Kevin Tobin whose personal courage inspires me.

Tony Somers - Fighter Rescuer Healer

Tony is one of the UK's best loved counsellors and martial artists, always leading from the front. His writing inspires and facilitates people everywhere, and he is co operator, with Paul Regan, of the Self Empowerment Academy - a place of light - in the City of Coventry. Here he speaks freely and candidly, as ever. Episode dedicated to everyone at Palmers Riding Stables in Berkshire.