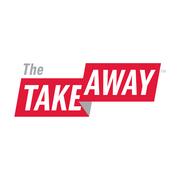 December 04, 2013

As the U.S. 'Pivots' to Asia, China Reasserts Influence | Study: Memories Can Be Passed Between Generations | Men and Women Have Different Brain Circuitry | Kim Jong Un Ousts Uncle From Leadership Role | Holiday Window Displays Get Touches of Technology | The Science of Charitable Giving

December 03, 2013

Rail Safety Questions Raised After NY Train Derails | Unrest Grows in Ukraine as Protesters Demand Regime Change | As Hours Wane, Can Congress Get Productive? | Is the Constitution to Blame for D.C. Gridlock? | Is Technology Killing the Magic of the Holidays?

December 02, 2013

HealthCare.Gov Site Picks Up Speed | A Look at the New Politics of Obamacare | Tensions Rise Between South Korea, China & Japan | Subprime Auto Loans: The Next Bubble to Burst? | Retro Report: The Making of 'Three Strikes' Laws | Terror Watch Lists Brand Hundreds of Thousands | Can French Troops Tackle Violence in Central African Republic?

November 29, 2013

Happy day-after-Thanksgiving from The Takeaway! Today, we're doing things a little differently. Your comments on our stories come pouring in every day, and often times you have stories of your own. So today we hear from you—and only you. The Takeaway producers have worked for over a month to curate some or your most compelling stories from the past year. You'll hear them today. Take a listen and meet Anil, Kate, Mimi, Jeff, Mindy and Lou, and Buddah. We'll hear about an unlikely caregiver, a lesbian's complicated religious path, a slug-turned-avid-cyclist, a refused rejection letter, a reignited romance, and a young boy's search for his father on a blue and white Huffy bike. What do you thin...

November 28, 2013

This Thanksgiving The Takeaway brings you some great conversations from the last year and an hour of pioneering female voices. First, a conversation between Supreme Court Justice Ruth Bader Ginsberg and our host John Hockenberry offers an insight into the incredible career of Justice Ginsburg. Next you will hear from Robin Steinberg, founder and director of The Bronx Defenders, which assists criminal defendants with no other access to lawyers. "Orange Is The New Black" star Laverne Cox will join us to talk about her role on the breakout success show about a women's prison and how that ties into her own transgender identity. Have you ever had difficulty balancing work and family life? We at T...