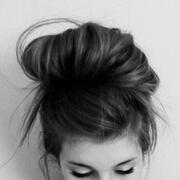 Randy Schroeder

To equate Randy with business is to miss the essence of the person. Ask anyone who knows Randy what is most important to him. They all know. Number one in Randy's life is his wife, Tara. In Randy's words…"the strength of our society depends upon the strength of our marriages". Randy's first and foremost priority is the success of his marriage with Tara, followed closely and intertwined with the responsibilities he has as father, step father and grandparent. Randy believes that we are all spiritual beings….here sojourning upon earth in physical bodies. Randy is a devout Catholic, and holds strongly the view that each of us should choose our own version of spirituality…but all should in fact c...

Jesse Singer of American Psycho

Jesse Singer is the Vice President of Production and Development at Act 4 Entertainment. Along with company founder David Johnson, Jesse is the producer behind AMERICAN PSYCHO. Through feature films, documentaries, television shows, stage productions and online media, Act 4 is focused on creating content that is socially conscious and politically relevant. Act 4's projects share the fundamental value that enhanced understanding through well-crafted stories leads to inspiration for action.

Pam O'Hara of BatchBook

Pam is CEO of Batchbook, which she co-founded in 2006. She is responsible for setting the overall direction and product strategy for the company. As a businesswoman and a mother, Pam is committed to running a company that can adapt to the unique needs of both its employees and its customers to foster better organization, increased productivity and a more balanced life. She balances the fast pace of running a technology start-up with other roles including: Chairwoman of The Small Business Web, the international trade association of cloud software for small business. Since Batchbook co-founded the group in 2009 it has grown to more than 250 web-based applications and has been described by Bloo...

Joi Gordon of Dress for Success

Joi Gordon joined Dress for Success as the executive director of the New York program in 1999 and in 2002 took over leadership of Dress for Success Worldwide. One of Joi's primary goals is to ensure that Dress for Success becomes recognized as an acknowledged leader in promoting the economic and social development of disadvantaged women while expanding the organization's reach so that more and more women across the globe will have access to the resources and tools they need to succeed in the workplace. One of Joi's proudest accomplishments is to have succeeded in building a passionate, dedicated and talented staff who will make these objectives a reality. Assembling such a capable group has ...

Cindy Gallop of If We Ran the World

Cindy Gallop is a graduate of Somerville College, Oxford, whose background is brandbuilding, marketing and advertising - she started up the US office of ad agency Bartle Bogle Hegarty in New York in 1998 and in 2003 was named Advertising Woman of the Year. She is the founder and CEO of www.IfWeRanTheWorld.com, a marketing platform that turns human and corporate good intentions into collective action, launched in beta at TED 2010, and subsequently written up and taught as a Harvard Business School case study.

Glen Phillips of Toad the Wet Sprocket

Glen Phillips is the front man of the multi-platinum band, Toad the Wet Sprocket, who have brought us such Billboard-charting hits as "Walk on the Ocean", "All I Want", "Something's Always Wrong", and "Fall Down", and they're releasing their first new album in 16 years, "New Constellation" with the help of a very successful Kickstarter campaign started on June 5 and ending on August 4th. facebook.com/toadthewetsprocketmusic Twitter @ToadWetSprocket Kickstarter: http://www.kickstarter.com/projects/toadthewetsprocket/new-studio-album-from-toad-the-wet-sprocket?ref=popular Toad the Wet Sprocket*, the band famed for such Billboard-charting hits as "Walk on the Ocean", "All I Want", "Something's ...

Danielle Duboise of Sakara Life

Danielle was applying for med school and interning for a cardiologist at an NY hospital when she realized that she wanted to take her desire to help people in a different direction. As a young model and actress working through college Danielle quickly discovered that she could no longer sweep all of her crash dieting and body image issues under the rug, so she decided to face all of them head-on. Trudging through the ups and the downs of trendy diets, fasts and the incessant evil voice that kept telling her she wasn't skinny/pretty enough she learned a BIG lesson- Finding balance is the ONLY way to create an environment for positive change and self-acceptance. Through the process of eating b...

Tiffany Krumins of AVA Elephant Brand

Tiffany Krumins is the CEO, Co-founder and inventor of the AVA the Elephant brand. AVA the Elephant is a talking children's medicine dispenser that takes the fear and axiety out of administering medicine to children 3 months and older. Tiffany's passion for helping sick children has been evident through her years of experience working with kids, including children with special needs and childhood cancer patients. It was that same passion which brought Ava the Elephant to life! She realized no product on the market resolved the common problem of giving children medicine, minus the tears. So she took matters into her own hands and created the first Ava from sponges, fabric, and a store bought ...

Becky McKinnell of iBec Creative

Becky McKinnell President iBec Creative 100 Fore Street Portland, Maine Website : http://www.ibeccreative.com/ BIO : Almost ten years ago I left Massachusetts to go to school at the University of Southern Maine. In 2006, I started iBec fresh out of college as a graduate in Art and Entrepreneurial Studies. Maine was the perfect place for me to start my company. The opportunity to build a business that combines my passions for art and strategy has been, and still is, exciting and rewarding. Each day I love coming to work and thinking about creative ways we can help our clients grow their business through a web strategy. It has been such an amazing journey growing iBec and building our team as ...

Rebecca Hage Thomley of Orion Associates

Dr. Rebecca Thomley is Orion Associates, Meridian Services, Incorporated, Zenith Services, Incorporated, and Orion Intermediary Services Organization's Chief Executive Officer. In this position, she is responsible for all aspects of the organization. Dr. Thomley feels that the most important things in her life are her family, friendships, and the clientele she serves. She feels that it is important to look for the commonality in understanding individuals, not to make judgments without having walked in the same footsteps, and believes that through hard work and determination anything is possible. Dr. Thomley 's education and qualifications for this position include a Bachelor of Arts degree w...

Angela Betancourt of AB Public Relations

Angela Betancourt CEO Founder AB Public Relations Website: http://www.abpr.biz/ BIO : About Angela Betancourt... ​ After graduating from Barry University with a Bachelor's degree in Public Relations, Angela jumped straight into the PR world; designing customized PR campaigns for major hospitality brands and Inc.500 companies. For nearly a decade, Angela has positioned her clients as experts and leaders in their fields; helping them stay relevant in an ever changing environment.  She has secured press in national publications such as Entrepreneur Magazine, New York Post, Inc., Forbes, Restaurants & Institutions, Hotels Magazine, National Geographic Traveler, Good Morning America, The Katie...

Karen Barbour of The Barbour Group

The Barbour Group, LLC 20 Liberty Street, Ste. 2D Westminster, MD 21157 Karen Barbour Founder and President The Barbour Group, LLC Karen Barbour, President Karen Barbour, founder and president of The Barbour Group, LLC is a veteran of the surety bonding industry, starting her career in surety as a home office bond underwriter in 1985, where she is well known as an innovator and expert within the industry. 2012 has been a landmark year in an illustrious career for Karen, with accolades including induction into the 2012 MBE (Minority Business Enterprise) Hall of Fame, acknowledging high-achieving entrepreneurs at the pinnacle of their careers, as well as earning Enterprising Women Magazine's e...

Yamile Yemoonyah of Creative Web Biz

Yamile is the founder of CreativeWebBiz.com. After attending four colleges in three different countries, Yamile decided that the traditional school system was not her path and dropped out to become a full-time artist. Now she helps other artists and creatives sell their work online while traveling the world as a location independent digital nomad. *Website:* http://CreativeWebBiz.com *Email:* Yamile@CreativeWebBiz.com *Facebook:* http://facebook.com/CreativeWebBiz *Twitter: * http://twitter.com/yemoonyah @yemoonyah

John Lee Dumas of Entrepreneur on Fire

John Lee Dumas is the Founder and Host of EntrepreneurOnFire, a podcast that interviews today's most inspiring and successful entrepreneurs 7-days a week. EntrepreneurOnFire is a top ranked business podcast generating over 250,000 unique downloads a month in over 145 countries, and his lineup includes Barbara Corcoran, Seth Godin, Tim Ferriss, Gary Vaynerchuk, Guy Kawasaki, and hundreds more. All the magic happens at EOFire.com, so come check us out!

Suzanne Casamento of Fantasy Dating

Suzanne Casamento is the CEO of FantasyDatingGame.com. She created Fantasy Dating after getting tired of hearing her single girlfriends complain about their boring love-lives. Since then, they have all dared to date. Suzanne is a dating expert, writer and speaker living in LA. Her mission is to empower singles to take chances, build confidence and find love.

Fiona Gathright of Wellness Corporate So

http://www.wellnesscorporatesolutions.com/about-management-team.html Fiona Gathright President Wellness Corporate Solutions Fiona Gathright has spent the last 25 years in corporate business management and marketing. Prior to founding Wellness Corporate Solutions, she and her husband owned a successful legal research company that served 99 of the top 100 law firms, as well as numerous investment banks. As a small business owner she had first-hand knowledge of the burden rising health care costs place on an employer. After her first business was sold, she focused on her passion for health and wellness and created a company that helps businesses manage and reduce their health care costs, while ...

Forbes Riley

Forbes gift to you for listening to The Topknot Creative Show – FREE 30 day trial to her FIT with Forbes Membership Site and additional FREE Bonuses (like her latest e-book!). Go here, NOW: www.fitwithforbes.com/bonus 2010 National Fitness Hall of Fame inductee Forbes Riley is an award-winning TV host, author, highly sought-after spokesperson, motivational keynote speaker, and life coach to celebrities and CEOs. She has helped millions take positive action in their own lives by sharing her passion for and unshakeable belief in the impact a healthy lifestyle can make in your life. Forbes has gained international celebrity due to her highly successful, globally broadcasted infomercials for the...

Ameena Falchetto

Ameena Falchetto is a serial entrepreneur who has started businesses in the Middle East and France. Six years ago she ditched her corporate suit to share her straight up business and marketing style with the world. She's worked with multinational companies, government agencies, small business and solopreneurs. She has a wealth of offline experience which she now applies online. With a Masters in Marketing, a background in Fine Art and History of Modern Art, Ameena creates Brand Identity Visualisation – a product that captures a brand's essence in a single hand drawn image. She also illustrates her business and marketing articles. Ameena is a citizen of the world, she's half English, half Egy...

Sheila Viers of Live Well 360

Sheila Viers is the co-founder of the kickass premium fitness and yoga bag brand, Live Well 360, which is taking the fitness world by storm. In 2008, Live Well 360 originally started as a blog where Sheila and her husband, Ryan, shared their story of getting healthy and fit (Sheila has lost 35 pounds and has kept it off for over 5 years and Ryan has lost over 80 pounds and has kept it off for over a decade). In 2010, the company made the leap from blog to physical product, when Sheila and Ryan launched the first bag in their line, inspired by their own search for the perfect gym bag. Since then, Live Well 360 has expanded the line and has been featured in countless top fitness publications i...

Maren Kate Donovan of Zirtual

www.Zirtual.com Growing up in Las Vegas, Maren gained a passion for customer service and the world of high-end personal assistance from an early age. She started Zirtual in late 2011 to save people's time so they could focus on what's important and to provide purposeful employment to smart people who enjoy the freedom of working remotely. Maren has a background that includes biker bars, Chaucer, and has a penchant for science fiction—she's also never met a cat she doesn't like.

Heather Anne Carson of OnBoardly

Heather Anne Carson - Co-Founder & President of Onboardly Heather Anne Carson is the ultimate startup cheerleader. A feisty redhead, Heather is known for helping amazing startups tell their story to the world. As the President and Co-Founder of Onboardly, Heather and her team are dedicated to introducing venture backed startups to the media, influencers, and networks with a killer combo of #StartupPR and Content Marketing. As a result, she's helped Onboardly's clients secure coverage in publications such as Inc, Entrepreneur, Shape Magazine, New York Times, Business Insider, TechCrunch, PandoDaily, Mashable and The Next Web, to name a few. A huge fan of travel, Heather is as comfortable on a ...

Michelle Czajkowski of Ava's Demons

Michelle Czajkowski graduated from School of Visual Arts in 2011, interned at Pixar, works at Dreamworks, and is trying to start a brand new chapter in her life through telling stories and making art. Websites avasdemon.com

Mareya Ibrahim of Eat Cleaner

I'm Chef Mareya, The Fit Foody and creator of Eat Cleaner and the author of The Clean Eating Handbook. Maybe you've seen me on ABC's Recipe Rehab or San Diego 6 for Fit Foody Fridays? I'm here to bring you all the food that's fit to eat. Mission To help make cleaner, safer, fitter food an everyday way of life. Company Overview Eat Cleaner is about enjoying cleaner, safer, fitter food with nuritious, safe choices that nourish your body. We give you the tools and bite size bits you need to succeed! No fads, fillers, fakes or fluorescent food allowed - just the real dish. Food, fitness and fun. We're here to fix mealtime! Description The first step to eat clean is EAT CLEANER. EAT CLEANER® is t...

Laura Fuentes of MOMables

Laura Fuentes is the Founder/CEO of MOMables®, the first meal-planning service for healthy and fresh school lunches. Her background is in Global Economics and has an MBA in International Business Development; but her passions are family, good food and living a love-filled life. In her personal blog, SuperGlueMom.com, she writes about her mom-preneur story between the recipe lines. In 2012, MOMables was a finalist in Wharton's Social Media Leadership Awards for the creative use of social media in the Entrepreneurship category. Laura also partners with major brands to promote good family food and develops healthy recipes kids will actually eat. She also has her own column called The School Lun...