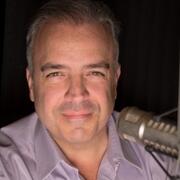 TheWeekend_083014_Hr3

Several issues on the docket for hour 3 of The Weekend. College football has kicked off this week, but we need to discuss ISIS instead, because nobody else is. How would you judge the father who was recently acquitted of murder charges of shooting a drunk driver that killed his two sons?

TheWeekend_083014_Hr2

If there is a war on women, then why is the "war" focused on sexuality and fashion rather than news events like the NFL's weak, new domestic violence rules? Pags discusses.

TheWeekend_083014_Hr1

With everything going on, the biggest news this week was Obama's tan suit? Really?! Joe gives the latest on the immigration battle and invites on Congressman Lamar Smith.

TheWeekend_082314_Hr3

Pags rips into broadcasters who feel that they need to share their opinions on the Redskins. Lt. Col. Jeffrey Addicott comes back on The Weekend to talk about ISIS.

TheWeekend_082314_Hr2

Two crazy school oriented stories for you. You should feel "blessed."

TheWeekend_082314_Hr1

The story in Ferguson, MO is not going away. Pags has the latest, but if you KNOW what happened, you're wrong.

TheWeekend_081614_Hr3

Native Americas have created an ad expressing support for the Washington Redskins to keep their name. So why can't we drop it? Pags discusses.

TheWeekend_081614_Hr2

Joe takes your calls on the shooting in Ferguson, MO and on the passing of Robin Williams. Is killing yourself "selfish?" When will it be appropriate to discuss what happened to Robin Williams?

TheWeekend_081614_Hr1

A lot of news happened this past week. From Robin Williams's death to the shooting in Ferguson, MO; Pags covers it all.

TheWeekend_080914_Hr3

Two crazy women are the top topics this hour. One is a 62 year old who has a fetish of sneaking onto planes, the other is a Congresswoman out of Connecticut proposing a national tax on soda.

TheWeekend_080914_Hr2

The minimum wage debate is heating up all around the country. Pags is on the story in hour 2 of The Weekend.

TheWeekend_080914_Hr1

John Hinkley being charged with murder after James Brady passes aways 33 years later? Really?! Joe discusses and takes your calls.

TheWeekend_080214_Hr3

A school's decision to hire a white teacher to teach African studies has a community up in arms. Pags discusses the hypocrisy of the protesters and later invites on Daniel Baldwin to talk about his latest film.

TheWeekend_080214_Hr2

Pacer's basketball player Paul George suffers a gruesome injury, Jesse Ventura wins his lawsuit against the estate of Chris Kyle but still loses, and who watches The Bachelor? All discussed by Pags this hour.

TheWeekend_080214_Hr1

What's the latest on the illegal immigrants situation? How much is this costing us, the taxpayers? Joe gives the latest to kick off the weekend.

TheWeekend_072614_Hr3

A recent story causes a debate on what is probable cause? Joe takes your calls to help find the proper definition.

TheWeekend_072614_Hr2

Pags wraps up the discussion on the illegals crossing the border, shares the latest on the Israel and Palestine conflict, and is healthy food really the solution for obesity?

TheWeekend_072614_Hr1

The issue on the border is not only not improving, but not changing ... at all. Pags discusses and invites on Texas Democrat Representative Henry Cuellar who is taking heat from his party for his stance on illegals.

TheWeekend_071914_Hr3

NCAA football practice limits, Mike McCowan reports live from the border about helping the illegal kids, and more are on the docket for the final hour with Joe Pags this "Weekend."

TheWeekend_071914_Hr2

What are the 10 most endangered jobs? Joe finds out with you in this hour of The Weekend.

TheWeekend_071914_Hr1

Pags kicks off this week's show with Malaysian flight overhype, John McCain talking tough on war, and naked television obsession!

TheWeekend_071214_Hr3

Joe visits the latest on the Hobby Lobby ruling and also invites on actor, Fred Thompson!

TheWeekend_071214_Hr2

Pags discusses the crisis on the border and invites on filmmaker Dennis Michael Lynch.

TheWeekend_071214_Hr1

Did you hear that LeBron James is headed back to Cleveland? The media has embarrassed themselves with the incessant coverage over James. Pags also talks to Governor Rick Perry on the illegal children situation.

TheWeekend_070514_Hr3

What do you really know about the Hobby Lobbying ruling? Joe invites on one of Hobby Lobby's lawyers who dealt with the case to break it down for us.

TheWeekend_070514_Hr2

Pags went against the Obama's suggested 4th of July healthy meal plan, and indulged in some Apple Pie....gasp! Also, you will hear the latest on the father who let his child die in his car out of Georgia.

TheWeekend_070514_Hr1

Happy 4th of July weekend from The Weekend! Pags discusses immigrants who take advantage of America's rights, but disrespect her.

TheWeekend_062814_Hr3

Joe apologizies for his first parody song mocking the no underwear on the children crossing our border illegally situation ... by debuted another parody song! The Constitution won many battles this week. Listen and find out how.

TheWeekend_062814_Hr2

Pags delves into immigration heavily this hour while taking your calls. U.S. Representative Lamar Smith stops by on The Weekend.

TheWeekend_062814_Hr1

Pags kicks off the weekend with some laid back Obama "The Campaigner" criticism. A new parody song debuts; and do we really care about "Soccer?"

TheWeekend_062114_Hr3

Pags continues the conversation on the Redskins and shares the truth of how the team received its name. Lt. Col. Addicott returns to the show to discuss Obama going down as the most incompetent President in history.

TheWeekend_062114_Hr2

Last week, the Redskins last their patent but are appealing; and Joe says they will win. This is just another distraction from the real scandals of the Obama administration.

TheWeekend_062114_Hr1

Somebody at the IRS is lying; plain and simple. Pags doesn't believe them and takes your calls

TheWeekend_061414_Hr3

The illegal immigration conversation continues with your phone calls. The Clinton's are so poor....HOW POOR ARE THEY? Joe tells you this hour.

TheWeekend_061414_Hr2

Central American coyotes have found a way to make a profit by shipping children illegally into America. How much will these children cost America? What can we do to prevent this from continuing? Pags discusses.

TheWeekend_061414_Hr1

Bergdahl is back in America. Pags shares a story from the daughter of the first American killed in Afghanistan by one of the 5 terrorists set free by Obama.

TheWeekend_060714_Hr3

Gatorade shouldn't have apologized to LeBron James, and Pags aired his new parody called, "Cramp." Dr. Ben Carson also joins Joe!

TheWeekend_060714_Hr2

Joe takes your calls on Bergdahl and has a great conversation about "America," with author Dinesh D'Souza.

TheWeekend_060714_Hr1

Last week, the news was filled with Bergdahl coverage. Pags invites on Lt. Col. Jeffery Addicott to help flush it all out.

TheWeekend_053114_Hr3

Gwyneth Paltrow compares her social media life to soldiers' lives in war. Pags shares what a Green Beret had to say to Ms. Paltrow.

TheWeekend_053114_Hr2

A student is in trouble for pointing out a cloud that looks like a gun. Joe blasts school officials and the government for this ascinine move and more. Nitro from The Gladiators give Pags some workout tips.

TheWeekend_053114_Hr1

Jay comes back on The Weekend to give an update on his cannabis habit and on Donald Sterling VS. the NBA.

TheWeekend_052414_Hr3

Pags continues Mark Cuban talk with your calls, and why are illegal teen immigrants being taken to San Antonio?

TheWeekend_052414_Hr2

Mark Cuban was ripped by minorities all last week after comments that he made in an interview. Joe shares his thoughts on Cuban and what was said.

TheWeekend_052414_Hr1

Pags discusses trinkets being sold at the 9/11 site and invites on the president of www.actforamerica.org

TheWeekend_051714_Hr3

A camel is removed from a petting zoo because it is deemed a racist gesture. A student eats a Pop Tart into the shape of a gun or uses his finger as a gun and will get suspended. Political correctness is out of control in our country and Pags has had enough.

TheWeekend_051714_Hr2

A man dressed as a woman in Texas was caught taking pictures of women between their legs inside changing rooms. Because of Texas law, this man cannot be prosecuted. Pags invites on one of the vicitims and you won't believe what you hear!

TheWeekend_051714_Hr1

Michael Sam is receiving all of the media's attention and praise while punishing those who share opposing values. Meanwhile, a Sudanese woman is going to be put to death for marrying a Christian man and this story is buried. Pags discusses how we need to prioritize what we pay attention to.

TheWeekend_051014_Hr3

Pags takes your calls as the conversation on race carries over, and we are reminded what the 2nd Amendment really stands for.

TheWeekend_051014_Hr2

Joe is called a racist by a reporter looking for attention. As a proud son of a father who served in the Air Force, Pags tries to defend care received by vets through the VA system and brings on Senator John Cornyn to shed light on the issue as well.

TheWeekend_051014_Hr1

Pags has a plethora of topics on this edition of The Weekend. He kicks it off with putting climate change and global warming on ice.

TheWeekend_050314_Hr3

How do you feel about tolls on existing highways? Joe takes your calls and replays 2 new parody songs!

TheWeekend_050314_Hr2

With the recent documents released on Benghazi linking blame to the White House, Pags discusses and invites on Lt. Col. Jeffrey Addicott.

TheWeekend_050314_Hr1

Donald Sterling said some horrendous things, but let's not be a hypocrite. Pags also brings on an old friend to speak on Sterling and the Clippers, Jason Campadonia.

TheWeekend_042614_Hr3

Pags wraps up The Weekend with the Keystone pipeline and an interview with Senator Ted Cruz.

TheWeekend_042614_Hr2

Joe interviews Carl Sagan Jr. about filling in for his father while he battles leukemia.

TheWeekend_042614_Hr1

Pags discusses the Supreme Court upholding Michigan's ban on affirmative action in higher education.

TheWeekend_041914_Hr3

Pags discusses Clemson upholding the Constitution and has an encore presentation of his latest parody, "She's Running For Senate."

TheWeekend_041914_Hr2

Pags give the latest on the Nevada ranch showdown and interviews Becket Adams from The Blaze.

TheWeekend_041914_Hr1

Pags discusses NBC's latest ratings after making the moronic decision to push Leno out ... again, shares the "bully list," and an EL Paso elementary school hands out an absurd homework assignment.

TheWeekend_041214_Hr3

Pags gives the latest on the Bundy Ranch showdown in Nevada and takes your calls.

TheWeekend_041214_Hr2

Eric Holder, Hank Aaron and Obama have all played the race card and Pags has had enough.

TheWeekend_041214_Hr1

Joe discusses the ineptitude of Kathleen Sebelius.

TheWeekend_040514_Hr3

Pags puts Mozilla in the hot seat for firing their CEO Brandon Eich.

TheWeekend_040514_Hr2

Joe continues to take calls on arming soldiers with guns on military installations. Bob Costas is a moron.

TheWeekend_040514_Hr1

Soldiers on military installations should have been armed after the first Fort Hood shooting. Pags takes your calls.

TheWeekend_032914_Hr3

Pags will never applaud Kobe Bryant on the court being a Spurs fan, but off the court, Joe is a fan.

TheWeekend_032914_Hr2

Pags discusses students coming together to ruin the reputations of teachers, a pair of female teachers getting it on in the classroom, and a NJ teen is suspended from school for flying a Confederate flag on his truck.

TheWeekend_032914_Hr1

A Colorado girl shaves her head to support a friend who has cancer and she had to fight to stay in school because a shaved head is against the school's dress code. Pags asks for a little common sense and takes calls.

TheWeekend_032214_Hr3

Pags wraps the show with gay stories in the news, Chick-fil-A, Pelosi doesn't want Obamacare to be called Obamacare, and American Idol is losing fans.

TheWeekend_032214_Hr2

Pags continues the conversation on guns with your calls. Georgia passes a gun law that we should all get behind!

TheWeekend_032214_Hr1

Putin continues to embarrass Obama while he plays golf, and Pags argues the case for guns in schools for responsible holders.

TheWeekend_031514_Hr3

A kid gets in trouble at school for wearing the NRA symbol on his t-shirt and this is absurd. Pags interviews former Senator, Jim DeMint.

TheWeekend_031514_Hr2

Pags shares his thoughts about a surprising message from Mark Zuckerberg and has a conversation with the owner of the controversial food truck called, "The Cock-Station."

TheWeekend_031514_Hr1

Pags gives the very latest on the hijacked Malaysia airplane and Crimea

TheWeekend_030814_Hr3

Pags is a fan of the Detroit Police Chief and trusting pilots with guns.

TheWeekend_030814_Hr2

Pags takes calls on the spoiled 18 year old brat suing her parents and gets the latest on Russia, Ukraine, and Putin from Lt. Col. Jeffrey Addicott.

TheWeekend_030814_Hr1

Pags defends CrossFit in their fight against a transgendered man who wants to compete as a woman.

TheWeekend_030114_Hr3

Pfc. Tariqka Sheffey decided to break a sacred military tradition and brags about it with a selfie on Instagram. Joe asks callers what her punishment should be.

TheWeekend_030114_Hr2

Navy Seal Danny Dietz was a hero and portrayed in the movie "Lone Survivor." Joe has the honor to speak to Danny's father.

TheWeekend_030114_Hr1

Who cares who you sleep with!? You can't turn on the news today without a homosexual reference. Pags discusses.

TheWeekend_022214_Hr3

Pags defends a soldier's family's fight against their HOA and shares his take on spanking children.

TheWeekend_022214_Hr2

Callers react to Ted Nugent's apology and Pags talks to Mark Burnett about his new movie, "Son of God."

TheWeekend_022214_Hr1

Pags discusses the lack of excitement at the Olympics and Ted Nugent apologizes on The Weekend!

TheWeekend_021514_Hr3

This hour Joe talks about the Sochi Olympics, plays his parody, and talks about yoga pants in school.

TheWeekend_021514_Hr2

This hour Joe talks about the bullying issue between Richie Incognito and Johnathan Martin, and plays his most recent parody about Sochi.

TheWeekend_021514_Hr1

This hour on The Weekend Joe talks about Corvettes and Michael Sam's decision to come out.

TheWeekend_020814_Hr3

This hour on The Weekend Joe talks about families on food stamps that also get free school lunches for their children and again points out that in a land of opportunity there is no excuse not to make money and attempt to provide for yourself.

TheWeekend_020814_Hr2

This hour Joe talks about how Black History month should be abolished and we should learn to represent all races in our national history, and the loss of nationalism in this country we often show during a democratic presidency.

TheWeekend_020814_Hr1

This hour on The Weekend Joe talks about how terrible the Super Bowl turned out to be, the pushing out of Jay Leno despite being number 1, and the legitimacy of voter ID laws.

TheWeekend_020114_Hr3

This hour on The Weekend Joe talks about the NFL and the incongruity between their lawsuit regarding concussions and a recent poll in which 85% of players said they would play in the championship game with a concussion.

TheWeekend_020114_Hr2

This hour on The Weekend Joe talks about the issues with bureaucracy in public schools, a private school in Utah that threw children's lunches away, and how we as tax payers are subsidizing some children instead of being supported by their parents.

TheWeekend_020114_Hr1

This hour on The Weekend Joe talks about President Obama's State of the Union address, how he tries to take credit for everything that has gone right and shift blame for what has gone wrong; we also get the latest Pags parody as Joe takes on Macklemore's "Same Love" after the Grammy's performance.

TheWeekend_012514_Hr3

This hour on The Weekend Joe talks about Richard Sherman's post game press conference, and the resulting fallout. Joe also touches on Dinesh D'Souza's arrest and bail being set at a half million dollars for illegal campaign contributions.

TheWeekend_012514_Hr2

This hour on The Weekend Joe talks about how race relations in this country have been trending downwards thanks in large part to the statements of Eric Holder and Barack Obama.

TheWeekend_012514_Hr1

This hour on The Weekend Joe talks about immigration. He points out the amount of federal crimes an illegal immigrant would have to break just to earn a living in the country. Joe also points out why the democratic party wants to push for amnesty so they can use these minority groups to win elections.

TheWeekend_011814_Hr3

This hour on The Weekend Joe talks about how profiling can be useful if done correctly, Madonna calling her white son the N-word on instagram, and over political correctness creeping into comedy.

TheWeekend_011814_Hr2

This hour on The Weekend Joe talks about how the Olympics have been ruined by the IOC trying to limit nationalism and over emphasis on homosexuality, also the TSA's violation of our rights in their intrusive searches and screening process.

TheWeekend_011814_Hr1

This hour on The Weekend Joe talks about how smoking is even worse for you than you probably thought, the gay agenda that has inserted itself in the upcoming winter Olympics.

TheWeekend_011114_Hr3

This hour Joe talks about an the "Good Wife Guide" and how women lived by a very different standard in the 50's

TheWeekend_011114_Hr2

This hour Joe talks about the so called promise zones, unveils his new parody "Freezing", and a new internet trend called the bikini bridge.

TheWeekend_011114_Hr1

This hour Joe talks about Chris Christie's fat ass... traffic jam and how it does not deserve such large coverage being a local story, and the skewing of unemployment numbers.

TheWeekend_010414_Hr3

This hour Joe talks more about the nature of gender roles, the emasculation of men, and the general lack of common sense we regularly encounter these days.

TheWeekend_010414_Hr2

This hour Joe talks about women in combat. Joe bring up how a change that no longer require women to be able to do 3 pull ups is not allowing women to be properly prepared for the front lines.

TheWeekend_010414_Hr1

This hour Joe poses the question, "what is the story of 2013" and talks about Edward Snowden's status as a possible traitor or whistle blower.

TheWeekend_122813_Hr3

Wayne Allen Root fills in for Joe Pags today on the show, this hour Wayne discusses the character it takes to challenge Obama face to face with his guest Dr. Ben Carson and Ben even reveals a superior healthcare plan for America.

TheWeekend_122813_Hr2

Wayne Allen Root fills in for Joe Pags and this hour he talks about the death of the middle class with guest Anne Coulter, and why gold has stagnated this year with guest Craig Smith.

TheWeekend_122813_Hr1

Wayne Allen Root fills in for Joe Pags and this hour he talks about how the film Braveheart is proof history repeats itself as we face many of the same problems today with an out of control government.

TheWeekend_122113_Hr3

This hour Joe talks about a school who removed the religious lyrics from "Silent Night" and Justin Bieber's retirement or not.

TheWeekend_122113_Hr2

This hour Joe talks more about the fall out from Phil Robertson's comments and takes calls from you.

TheWeekend_122113_Hr1

This hour Joe talks about Phil Roberston, the controversy between Duck Dynasty and A&E, and all the opinions and fallout from what has happened so far.

TheWeekend_121413_Hr3

This hour Joe talks about a High School student who was suspended for the year for hugging his teacher, and Kanye West gets called out for comparing his job to law enforcement.

TheWeekend_121413_Hr2

This hour Joe talks about Obama's selfie at the Mandela memorial, the interpretive interpreter from the memorial, and a 6 year old who was suspended for kissing a girl at school.

TheWeekend_121413_Hr1

This hour Joe talks about the most recent school shooting in Colorado, gun laws, and the common sense that is lacking when trying to police the possession of guns.

TheWeekend_120713_Hr3

This hour, Pags continues to discuss increasing the minimum wage with callers and analyzes the life of Nelson Mandela.

TheWeekend_120713_Hr2

This hour, Pags argues against increases in minimum wage and takes calls on the topic.

TheWeekend_120713_Hr1

This hour, Pags refutes global warming, gives his take on FSU quarterback Jameis Winston, and asks where the morals have gone in younger generations.

TheWeekend_113013_Hr3

This hour Joe verbally visits "Sue York City" and defends the Hot Fit Mom.

TheWeekend_113013_Hr2

This hour Joe talks about amnesty and President Obama's visit with people fasting in protest.

TheWeekend_113013_Hr1

This hour Joe talked about Thanksgiving and its roots in God.