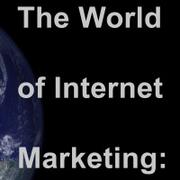 Recovering from Unnatural Link Penalty

Today on The World of Internet Marketing your host Jonathan Goodman will discuss how to recover from an unnatural link penalty. Google recently penalized Ann Smarty's company MyBlogGuest as well as all websites utilizing that service. We'll talk about what it means to get this type of penalization and how to recover from it.

How to Create a Business YouTube Channel

This is the first of several segments on The World of Internet Marketing where we focus on creating and marketing a YouTube channel. Today we are going to walk through setting up a YouTube channel and look at managing the channel and understanding the analytics.

When Clients Are Wrong

H Michael Steinberg, a lawyer in Colorado, contacted me to get advice regarding his Internet strategy but when it came time for the conference call he utilized his portion of the discussion to tell me I was wrong about everything. We examine the state of his current Internet strategy and review the conference call audio.

Content Marketing with Corey Post

Today we are talking to Corey Post about maximizing content marketing. Corey is the founder of Agile Leverage, a firm that helps small to medium sized businesses dominate their market through engaging content. Corey has an illustrative career spanning all the way back to AOL in the early 90s and Legal Zoom in the 2000s to now owning and operating Agile Leverage. Corey has spoken at SES Chicago and Internet Summit among other conferences. And he's written for KISSmetrics, AWeber, and FeedFront Magazine.

Video Optimization with Danny Dover

Today we are going to talk about Video optimization with Danny Dover. Danny is the author of the best selling book Search Engine Optimization Secrets from Wiley Publishing and spends most of his time checking items off his 150+ item bucket list on LifeListed.com. Before starting his own company, Danny was the Senior SEO Manager at AT&T and the Lead SEO at SEOmoz.org. During Danny's tenure at AT&T, he increased SEO traffic by 92% for one of the company's primary web properties (YellowPages.com) and created business partnerships that brought in hundreds of thousands of dollars a month. As Lead SEO at SEOmoz, he helped create a platform (mozscape) that is used today to crawl and download the en...

Bad Customer Service thru Social Media

Today Jonathan interviews Shari Maxwell McConahay who runs several ecommerce websites as well as consults for small businesses. She has over 20 years experience in Ecommerce and online marketing. This discussion revolves around dealing with bad customer service through Social Media.

Google Helpouts Review

This week Jonathan explores getting accepted and setting up his Google Helpouts account. Delays like connecting the account to Google Wallet and other issues didn't make for a smooth launch but the benefits might outweigh the problems as this beta community just gets started.

Technical SEO Jenny Halasz JLH Marketing

This week on The World of Internet Marketing we talk to Jenny Halasz of JLH Marketing where she fills us in on marketing to a mass audience and the battle between corporate SEO and UX departments.

Podcasting with Ed Siemienkowicz

Jonathan sits down to chat with his friend Ed Siemienkowicz about their old college, Ed's design career, and his podcasting work on Voice of the Republic.

Content Marketing Scott Jangro Shareist

Jonathan Edward Goodman of Halyard Consulting talks to Scott Jangro of Shareist about Content Marketing and his recent trip back from Affiliate Summit West in Las Vegas.

2013 Tech Wrap Up

In this weeks episode Jonathan plays the audio from his 2013 Tech Wrap Up presentation at Dragon Search in Kingston, NY. The presentation focused on the major technology issues Jonathan had been speaking about throughout 2013 including Schema, Freebase, and EdgeRank.

2013 News Wrap Up

This week Jonathan wraps up the news for 2013 with highlights on Amazon's Cyber Monday marketing ploy along with the NSA's involvement in online gaming and the continuation of the Silk Road story and how the Dread Pirate Roberts leadership role might have switched to a new person. Jonathan also gave insight into what he believes will be big stories for 2014 including the increase to the minimum wage and a rebellion by the middle class now being pushed into poverty. Jonathan wishes all of you a happy and healthy holiday season and peaceful new year.

A Week In England

This week Jonathan discuss aspects of his trip to England including some great and not-so-great meals plus shopping and shows he took in while on his vacation. He traveled to Cardiff and Manchester then spent the remainder of the week in London.

Billions Rising

Jonathan interviews author Anita Casalina about her new book Billions Rising and the rise of self-reliance. The interview reviews aspects of the book and talks about their crowdfunding campaign to help support the foundations efforts that include a blog a documentary and a conference in 2014.

The NSA Update

This week Jonathan gives us an update on the NSA story that so few media outlets are talking about. He reviews recent news from the government and technology sides including Edward Snowden and Eric Schmidt. Jonathan also provides a great story about meeting Jeffrey Gitomer and what he learned through failure.

Best Buy Bad Customer Service

Jonathan interviews Drake Grey about the experience they both had at Best Buy when trying to pick up an item after having it purchased through the company's website. After two and half hours of terrible customer service we left frustrated and without the product.

The Dread Pirate Roberts

This week Jonathan Edward Goodman produces the podcast using Google+ Hangouts and discusses the case of the Dread Pirate Roberts otherwise known as Ross Ulbricht who graduated with a masters degree from the University of Pennsylvania and then built Silk Road the underground online drug exchange.

SMX East 2013 Review - Google+ Wins!

This week Jonathan Edward Goodman provides a review of the recent SMX East 2013 Conference. With the release of Google's new search algorithm known as Hummingbird it was Google Plus that took centerstage and dominated the presentations and conversations.

Affiliate Summit NYC Meetup Presentation

This week Jonathan spoke to the Affiliate Summit NYC Meetup about this podcast. He detailed the why and how of the podcast and gave insight into the cost behind the project.

Is Facebook Broken

This week Jonathan asks if Facebook is broken. With the recent changes Facebook has made to their News Feed algorithm it seems like he's getting less and less news from friends. Jonathan also discusses how to beat procrastination along with social media, hacker, and semantic news.

You Can't Do Nothing

This week Jonathan discusses the choice of some businesses to not do anything when it comes to marketing and advertising their business despite slowing growth and slumping sales numbers. Jonathan also comments on the Syrian Crisis and reports on Hacker News, Semantic, News, and Social Media News.

Missing the Big Picture

This week Jonathan talks about the recent documentary on Al Jazeera America entitled Google and the World Brain, which was a review of the legal battle between Google's interest in scanning every book in the world for public consumption against the publishers and authors who own the rights to the books. Jonathan says that the documentary missed the big picture in that Google's interest in the books isn't for public consumption but instead to build a giant AI computer. Semantic, Hacker, and Social Media news are also covered along with an apology from Jonathan regarding some annoying things he did on Twitter recently.

Community Building With Outside Content

This week Jonathan discusses a great method for utilizing content coming in as RSS feeds in order to gain a community for your website. He also talks about the latest news in Social Media, Semantics, and the Hacker World as well as a rant against companies that do automatic renewal without sending out an email prior to charging the client.

Affiliate Summit East Review

In this episode of The World of Internet Marketing, Jonathan Goodman talks about Affiliate Summit East, which is the conference he just spoke. He also talks about Bradley Mannings announcement he wishes to be called Chelsea Manning along with hacker, social media, and semantic news.

Dying for the Shot

In this weeks podcast Jonathan focuses on the risks that photojournalists take to get the shot in dangerous war torn arenas and how now is the time to let technology provide the detail and lower the risk to human life. Jonathan also talks about the recent upgrade to the California Amber Alert that had everyone in the state receiving screeching noises to their cellphones and Google's new promotion tab in Gmail is really about them selling more ad space.

The Future of News

In this episode Jonathan discusses Jeff Bezos purchase of The Washington Post along with hacking and semantic news and a review of Whisper Systems encryption software for Android devices.

The Future of News

In this episode Jonathan discusses Jeff Bezos purchase of The Washington Post along with hacking and semantic news and a review of Whisper Systems encryption software for Android devices.

Spy Psychology

In this episode Jonathan talks about the psychology of a spy as it relates to the Bradley Manning and Edward Snowden cases. The news looks at Facebook launch of embedded posts, Google's teaming up with Starbucks, and the launch of a robot to the International Space Station. Jonathan's rant of the week centers on the minimum wage debate and the app highlight looks at Mozcast.

Spy Psychology

In this episode Jonathan talks about the psychology of a spy as it relates to the Bradley Manning and Edward Snowden cases. The news looks at Facebook launch of embedded posts, Google's teaming up with Starbucks, and the launch of a robot to the International Space Station. Jonathan's rant of the week centers on the minimum wage debate and the app highlight looks at Mozcast.

Money for Marketing

This episode focuses on the question of how much money should be put into a small business marketing plan. Jonathan also reviews the weeks semantic and hacking news as well as social media highlights and a spotlight on his favorite apps.

Playing Catch Up

After returning from a weeks long vacation Jonathan finds it overwhelming to deal with the amount of work needed to be done. The episode also deals with news about social media email signatures, semantic applications for events, hacking the Verizon signal booster and as always the NSA.

Making The Call

I recently hired a sales manager that has never sold before. So I was updating my potential client list for him and what I found was shocking. I looked through all these notes I made and found that they dropped off not because the potential client wasn't interested but because I never followed up.

Outsourcing Secrets

Today's episode is "Outsourcing Secrets" where I discuss the ability to grow your small business by hiring works from other countries. I also cover the Facebook hashtags; the end of Google Reader and the start of so much more; how semantic data is helping fight global hunger; hacking news including Galaxy S4 attacks, Windows 8.1 bounty, and Google's scanning for malicious apps in the Chrome Web Store. I also review Paper.li and talk about abusive sales process leading to improved intelligence for businesses.

Meeting Social Faux Pas

In this week's show Jonathan talks about Facebook's announcement on Instagram, Schema in Gmail, Hacking iOS7 and Surveillance Cameras along with an apology about Grammarly and a review of DuckDuckGo. Jonathan also talks about social faux pas in meetings.

You're Still Not Mad Enough

This weeks episode is going to veer off the track from our usual podcast segments and dedicate the full half hour of the show to talk about the NSA monitoring program.

Dirty Little Secrets

This week Jonathan covers the MOZ versus DOZ legal battle. Google's launch of a semantic data markup tool. A major vulnerability within PayPal and an exploitive malware within the Android operating system. The main topic is the governments request for Google to hand over user data and Verizon to hand over phone records. The rant of the week centers on freelancers meeting deadlines and the App highlight is grammarly versus copyscape.

Cause You've Gotta Have Friends

Today's topic is "Cause You've Gotta Have Friends". Not the Bette Midler song but instead one of the most important things you can do for your career - Networking. The Oops of the week covers blind white house petition. The Semantic Minutes talks about Google's new semantic visual markup called the Structured Data Markup. In hacker news I talk about getting past Chinese censors using the Raspberry Pi. I rant about Linkshare's horrible website and why affiliate advertisers don't focus more on banner ads and I highlight Kuler in the App of the Week highlight.