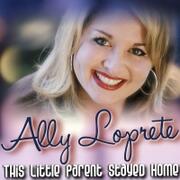 Obstacles or... Opportunities?

Obstacles or... Opportunities? When faced with a set of unfortunate circumstances, we are presented with a choice to either ADAPT, or deteriorate. Either way, your journey will escalate into something new. Change is inevitable. If you want to know what I look for in a guest expert, it's how one meets adversity and turns it into an advantage... for career, family, personal fulfillment, financial abundance and quality of life. Linda and Brian Kaminski-- like so many other successful business leaders, birthed a successful global business as a result of an unfortunate accident which scorched Brian with life-threatening 3rd degree burns. After many ineffective medical treatments and unceasing pai...

A Champion 4 Yourself & Your Children

When in doubt, blame the kids... We thought that leaving our corporate jobs and building a new career at home would give us FREEDOM. Freedom from the time clock... freedom from a long commute...freedom from overbearing and inflexible employers...and freedom to travel way beyond that ceiling made of glass. The biggest freedom of all? To be a parent without apology. There is a new boss in town and she needs a diaper change. The FREEDOM that was promised by an at-home career now brings about a new set of circumstances that seems almost counter-intuitive to the original plan. Therein lies the ultimate paradox. Somewhere along the way that freedom that we worked so hard to achieve became our new ...

COEXIST: A Special Encore Presentation

COEXIST is a documentary film making an impact on young people's lives. This week we will be airing a special encore presentation of an interview I did with Adam Mazo, the producer and director of the educational documentary film, COEXIST. In this interview, Adam draws parallels between the events in Rwanda and attacks by school bullies, suggesting peer pressure can push nonviolent people to commit violent acts-- whether it's throwing someone's backpack in the trash or committing more extreme acts such as genocide. "It isn't enough to be tolerant of one another, we must learn to find acceptance. The best way to do that is to break bread with someone who you may think is very different than y...

Bless this Mess

The Mother of all Catastrophes We all have our personal stories of mess... where we had become so broken and beaten down that we barely recognized ourselves. It's the serendipitous moments that shape us --- especially the ones that hit us HARD upside the head and cause us to question... EVERYTHING. From Breakdown to Breakthrough It's hard to believe that all that was less than a year ago. Things are very different today. Now it seems that I am asked--- almost on a daily basis ---how I was able to rise from the ashes as quickly as I did and resurrect the brighter days I once knew. For the first time since remounting This Little Parent Stayed Home on it's new broadcast network, I am going to b...

Need a Little Va Va Voom in your Veins?

Wouldn't it be nice to wake up every day with boundless energy and vitality? Its a common problem among hard working moms. We give the best of ourselves to our children, our marriages, our homes, our businesses and maybe...just maybe... if there is time... we'll give something back to ourselves. We know its backwards. We know its not healthy. We know this behavior will eventually come back to haunt us, but its a trap we fall into time and time again. Stop the madness and recapture your magnificence! Its time to practice new habits and take preventative measures. Learn to put yourself first and as a result create optimum health and well-being for yourself as well as your children. Because let...

Celebrate the Holidays Mommy Style

Sometimes you just gotta laugh about life. If you are like me, you are already knee deep in the hustle and bustle of the holiday season. I find that there is really only one way to enjoy it before it stresses you out. Indulge with no regret. You deserve to unwind, so take the hour off, pour yourself a glass of wine, and join me for some must needed girl chat and laughter. From here until the end of the year, we'll be talking about kickstarting the new year at a pace that works for us. We have a terrific guest joining us, stand up comedian, author and public personality, Stephanie Wilder-Taylor In addition, I will be welcoming a new host on the radio, Judy Schriener, an award winning journali...

Success in Biz thru Sensuality & Passion

SEX is not a dirty word. As you probably have already guessed, we are going to get into some juicy conversations this Friday. So often we tip toe around topics like pleasure and passion...and as a result we may be denying ourselves abundant wealth, health and quality of life. Yep, sex is a necessary topic. The word has gotten a bad rap over the last several decades and yet it is one of the most natural ways to boost health and stamina, increase immunity, creativity and productivity as well as earn a better income. So if you want to put the sexy back into your business (as well as the bedroom) you won't want to miss Friday's show! WHAT? SEX can help me grow my business? Yes, absolutely. Ever ...

Coming Out Into Your Truth

It's my birthday, and I am coming out. Nope, I am not gay. But like those who are, the best way to embrace your unique value with dignity and self love is to make the most important purchase of your life and own the rights to your personal truth. My friend, Rick Clemons, known as "The Coming Out Coach" taught me that, and he joins us on this special show. As you know, I am on a mission to bring home 1 million parents. I have been incredibly focused on this bold endeavor which has delightfully led me to connecting with compassionate and purposeful parents like you across the world. I have been hell-bent on helping you to claim your freedom so that you are able to adequately parent, provide an...

Get ur Kids 2 Listen w/o Nagging!

How different would your day-to-day be if you never had to nag your kids again? What a happy 2012 it would be! I hope that you had a wonderful holiday celebration with your families! My greatest wish is that you gifted yourself with some much needed YOU time before the year ended. There is nothing better than to hit the ground running with intense enthusiasm for a bright new year after being completely refreshed from a relaxing holiday. Are you laughing yet? The reality is that the holidays can be pretty stressful for everyone - especially for parents, and even more so for those who have chosen to stay at home. Somehow we manage to become more run down from our vacations than from our double...

Winter is over...

Winter is over... but our hearts remain Frozen. The message behind this chillingly powerful Disney animated film is resonating with children of all ages (and their parents...) so WHY ALL THE HYPE? It seems like everyone has "Frozen Fever" these days and if your house is anything like mine, Idina Menzel's gorgeous trills have been replayed constantly to mollify the demands of our little ones. We may complain that we can't escape the over sung song from our every day lives...but the truth is... we can't seem to stop SINGING the darn thing ourselves. So... let's just admit it. WE FEEL FREE when we allow ourselves to sing LET IT GO full out in our very best soprano belts! The song is liberating,...

Soulful Sales (4 those who hate selling)

Do you CHOKE when it comes to SALES? Everybody obsesses to some extent or another about sales and having sales conversations, but I have seen far too many entrepreneurs with big visions BLOW IT with the wrong kind of selling tactic. Aggressiveness is NOT always ideal. However, apprehension can be the reason you are not seeing the cash-flow that you and your business are worth. "I FREEZE UP." "I HATE SALES." No matter what you do, or how good you are at it, asking for the sale is a challenge for most people. You are a passionate entrepreneur who's been working hard non-stop, maybe for a year or two...maybe far longer. You want to make GOOD money doing what you love - you CRAVE to make a livin...

Sane Spaces, Happy Faces, Safe Places

How to keep our sanity in managing hectic schedules, home businesses and frenetic families with expert Cena Block, Mompreneur, expert and business owner of SANE SPACES, a valuable resource for career parents on the edge. and ~How to get over our judgement of others and turn those passions into something more constructive for the world. (I feel a rant coming on!)

Entitlement vs Endowment

What should a busy overworked mom do when she is most overwhelmed? Blow everything off and go to Disneyland. And that is exactly what I will be doing tomorrow. Why? BECAUSE I CAN. I admit it. That overworked and overloaded mom lately is me. Ever since my rocket touched the 2012 atmosphere, my business and my family life has hit warp speed. My schedule is booked with private coaching until March, the kids are operating with a new level of nutty energy (as they are most likely ready to get back to school), and since we are busting out of the teeny little condo that my husband and I bought when we were first married, we have decided to sell it and look for a bigger place. There is nothing drast...

Strategize. Succeed. SPARKLE

What is the SPARKLE EFFECT? Much like the butterfly that has the ability to alter the weather with a simple flap of its wings, we have the power to create change...within ourselves, in the children we raise, in the businesses we build, and in the world we live in. It all starts with a simple mind-shift. The Sparkle Effect is a lot like the Butterfly Effect... only fancier. Last week I talked about a profound experience I'd gotten fully engrossed in, and how amidst a busy schedule I'd found myself reaching out to a complete stranger who was in the process of breaking out of a violent and abusive marriage and rebuilding a new life for herself and her 3 children. Learning about Chrissy Harmon's...

Weather the Storm to Reach that Rainbow

Greetings from my new home! I am a bit late in getting this message out to you because I have been busy moving my family into my dream house. For years we have been busting at the seams of the little condo that my husband and I bought when we were first married. Since becoming a growing family of four we have been striving to afford a bigger place. Job losses for both of us as well as the declining real estate market meant that we were destined to stay trapped for years in that tiny condo box for years. At times it felt hopeless, but we didn't give up. We have finally arrived. As laborious and demanding as the journey was, I now feel as if I am standing on the top of Mt. Everest. I barely re...

See the Solutions in front of You

What are you willing to give up? If you are still daydreaming about leaving your corporate day job to: a) stay home with your kids b) be your own boss c) have more freedom or d) all of the above Why haven't you made that leap? Are you... ... scared that you will not find a comparable income to the one that you are currently making? ... scared of losing your current lifestyle? ... scared that you won't be able to pay the bills? ... scared that you are not capable of being your own boss? ... just plain scared? Doers are daring. As scary as it may be, there comes a point where you must ask yourself what sacrifices you are willing to make in order to inspire change. Last week I did a live broadc...

Master Etiquette and Self-Confidence

You want to be your own boss, but do you see yourself as an expert? Packaging your expertise won't be easy if you don't have a clear perspective of the package you are already in. How you share your message with the world will determine how you are able to truly monetize your work/life experiences and it starts with what you are already projecting. If u hav tIpos n missppellins in ur soshal medea n email corresspondance, you might be conveying a misperception about your capabilities and who you really are. Build your Expert Empire. Are you discounting your knowledge and your expertise? If you don't believe it, you can't expect others to believe it either. Unfortunately we can't just snap our...

Breakthru 2 Raise Happy Healthy Kids

New Trends for a New Generation of Kids What was important to our parents when we were growing up isn't necessarily a priority for our children. For example, learning and retaining information has become less important as a life skill because information is instantly and freely available via the web. IT skills are less valued as devices become so much more intuitive to use. The newer skills which we need to teach now are more self-developmental. Children should understand the power of teamwork, the real value of sharing and the deep fulfillment that comes from making a contribution to the world. These same skills that are taught to us as adults to help us improve our home lives and create su...

Open Coaching Day for MomPreneurs

Choose to Live in a World of Progress and Forward Motion Want the life you are in. Easier said than done... or is it? Some people make it look so effortless. The truth is that it can become effortless once you have made a habit out of it. Ahhhh, yes. Creating a new habit is where you might be getting hung up. If getting a new perspective is all you need, that means its time to declutter your current perception of things. You must train yourself. Letting go of limited beliefs simply requires re-training and refining. All too often we become trapped by misconceptions that our destiny is determined by some acutely miserable incidents that life throws our way. ...unless you choose to believe tha...

Create Profitability from Unemployment

Unemployment might be the best thing that ever happened to you. We have all heard these stories from some of the most successful people in the world. Their journey almost always starts off with unexpected loss, sickness or misfortune. I lost my job.... My house was foreclosed... I was diagnosed with a life altering illness.... I went through a horrible divorce... Dare I say it? Is it possible that hardships and losses have something to do with success and properity? Yes it does....that is, if you have the perspective to make your stumbling blocks into building blocks. Listen for the Cha-Ching in your Challenges This week I will be bringing on a good friend and terrific public speaker, Alan S...

Spark and Hustle with me and Tory !

I am hosting the GREATEST Event of the year and YOU are invited to be my guest! You've heard me talk about how Spark & Hustle transformed me last year. You may have even watched as I've grown my own business and brand into something extraordinary. It all started when I attended Spark & Hustle. It is almost disturbing to think that there was actually a time when I had considered NOT ATTENDING. I had a million excuses... It's too expensive.... I am too busy with the kids... There will be too much work waiting for me when I get back... It's too hard to find a sitter I trust... I might not like my roommate... I won't learn anything I don't already know... I don't have anything to wear... I need ...

The 100th Show Reunion Episode

I love a good celebration. A pat on the back for a job well done is all I need to keep going on most days. Even through the most challenging times, I always know that my week shows will lift my spirits and bring me the clarity that I need to do my job to the best of my ability. Broadcasting to you is always the highlight of my week. Together we have set up a space filled with strength, compassion and unlimited possibilities. You are my rock. This episode we will celebrate 100 episodes of This Little Parent Stayed Home together. We've come a long way baby! The best way to celebrate it is to look back, reflect on our journey and get ready for 100 more. Want to know what I have planned for this...

Home is Where The Heart Is

It takes hands to build a house, but only hearts can build a home. What does real estate have to do with building a career from home? Well since you asked... When you become a work-at-home parent, your home becomes more than just a place to raise your family. It becomes your office, your sanctuary and in some cases, a potential for earning investment income that could help to fund your business. Your home ownership situation could be an imposition or an advantage depending on the amount of knowledge that you have. More than half of the country's population owns a home, so understanding the current housing market could be critical to your game. The amount of foreclosures and short sales are a...

Hire Yourself For Your Dream Job

Make the world a better place and get paid to do so. If there is one thing that inspires me, it is seeing a mom who had an idea that would make the world just a little brighter, a little more colorful, and a little more cheerful. Pair that with a mom who needs to create a source of revenue that allows her the option of making her family her number one priority and she's got herself a DREAM JOB. Wouldn't you love to find out how she did it? Say Please was started by life-long friends and fellow moms Judi Willard and Mary Fuller, because they were tired of seeing products being peddled for kids and adults with messages like: "My favorite accessory is my dad's credit card", ''Boys are stupid", ...

How to be a Profitable Stay At Home Parent

Tighten the belt? Ugh. A job is ONE WAY to create income...but it isn't the only way. On This Little Parent Stayed Home Radio, we teach you how to prioritize kids and home...without losing that second income.

Fitness for the Busy Career Mom!

Me? Work out? You must be joking. Do I look like someone who likes to sweat? It was as though I had an allergic reaction to fitness- for most of my life. Joining a gym seemed like the dumbest idea and the biggest waste of money. EVER. Unless there were Broadway show tunes playing and I had my tap shoes on, I didn't like being active. AT ALL. Running or even walking on a treadmill was pure torture for me. I'd heard people talk about the endorphin rush they got when working out, but I was sure it was a myth. Then one day I became one of them... a fitness junkie. It started with the desire to have an uninterrupted shower - ("you mean, I can put the kids in the gym daycare and just...shower?") a...

Watch Your Garden Grow

Back from the Blast! Last week's show was a hoot, wasn't it? It was exactly what I needed to let loose and feel more connected to my inner geek. Sometimes its neccessary to deviate from course a bit and shake things up. Thank you so much for your wonderful letters and participation! Melissa M. writes: "I needed this! It not only gave me reason to get out there and hit the gym, it gave me permission to enjoy listening to music that is mine." Amanda P. says: "That was truly hilarious! Ally, I have been waiting for you to break out that singing voice of yours. That was the most fun I've ever had listening to your show." Mendy G. says: "I was listening to your podcast and DYING! I ALSO have Rent...

To The Hard Working Moms on Mother's Day

For Mother's Day this year, what is it you REALLY want? If you are like most work-at-home moms I know, a relaxing day off with no responsibility for anyone other than yourself might sound like just the thing. But what would make it even more precious would be the ability to sustain that rejuvenation the other 364 days of the year. For me, that gift is knowing that my hard work and determination has a pay-off. Otherwise what is the point? Working at home is like taking on a double career for half the pay- and only some of us will actually see results in our income. Those odds are not very reassuring. So why do we keep at it? Because we love and care for our families and are determined to prov...

Launch a Home Biz w/ Little Capital

Whether you are just at the beginning stages of your new home career or you've had a decent amount of success growing your small business and are ready to catapult yourself to the next level, additional capital needs to be considered. Starting with a larger investment might enable you to grow your business more aggressively, but if you don't happen to have deep pockets you can find ways to fund your business through other areas of value. It's pretty simple really. You can't afford to hire a web designer? Spend a few days scouring the internet for free YouTube tutorials and teach yourself how to do it for nothing. What you lack in funding you can make up with time. The bottom line is you shou...

Moms, Get Your SEXY back!

Hot mamas know how to work it in the bedroom and in the boardroom! I'd like to think that we've been through enough together and have moved well beyond being embarrassed about asking the tough questions. We know that sex sells and we know that sex heals. So why not use a little sex to up our game in business? This week I am bringing on my good friend, Lou Paget, a well known Certified Sex Educator prominently featured on HBO and FOX. This Friday there won't be anything holding us back from telling it like it is... and getting down and dirty. You will LOVE Lou. Beside Lou being a complete blast to spend the hour with, you will learn things about the world of sex that you didn't know affected ...

Say Goodbye to your Inner Good Girl

What is the Good Girl? The "Good Girl" is an archetype that has different forms—the judge, the critic, the perfectionist, the people-pleaser to name a few. But no matter the form, the basis of the Good Girl has to do with feeling limited by society's rules of what a woman should be. It has to do with playing small and feeling stuck in a prison of other people's ideas. It has to do with feeling like we have to live up to the idea of being "good." Many times the "good" part of us judges the "badass" part of us and we miss out on the truth of what it means to be a whole woman. Many women seem to come up against this archetype as we begin to explore our true selves and our real desires, or as we...

Create Desirable Results in Business

Make Strategic Planning Work. As busy moms with busy schedules we really don't have a choice but to orginize our time and efforts down to a science. If we don't stay 2 steps ahead of our day, we run the risk of falling way behind... as well as falling apart. So lets talk about strategy. Do you feel like you are pounding the pavement in your small business without seeing results? Are you simply trying to keep up with your long list of daily tasks only to fall short on accomplishing more than half of them each day? Do you find yourself spending too much precious time cleaning up messes and putting out fires and not enough time driving your business forward? Chances are you need to re-evalute y...

Bypass Symptoms & Get to the Root

Are you Fearless? Probably not. None of us are. Fear affects each and every one of us in different ways. You may think you know someone who appears to be fearless, but the truth is, they just might have a better relationship with fear than you do. Are you the kind of person who ignores the fears that present themselves? Do you cover it up with distractions and procrastinations? Or are you the sort of person who takes a moment to dissect the fears at hand and approach the issues dead on? When we are feeling down, stressed out, overwhelmed or uninspired, often the results appear in our physical bodies. It shows up as a headache, back pain, weight gain, weight loss, fatigue and more. If fear is...

Parents, Embrace the Crazy!

If we weren't crazy before we became parents, we certainly are now. I admit it. I love crazy people. Let me clarify. I love people who embrace their craziness. Why try to hide it when you can make it work to your advantage? It's the crazy ones who get. stuff. done. It's the crazy ones who invent new products, take them as far as they will go, and then invent something new when the first product becomes old news. It's the crazy people who always land the big accounts and close the biggest deals because they are not afraid of the word "no" It's the crazy ones who demand to know the rules just so they can officially push the boundaries. It's the crazy parents who obsess about getting their chil...

Moms Supporting Other Moms

Being a stay-at-home parent is a thankless job without pay, without bathroom breaks, and somehow it manages to deplete what little we have from our bank accounts. From the outside it must look like torture and yet the work-at-home parent revolution is still rising by tens of thousands each year. Why would parents choose to come home if they are so miserable? Because they are not. They may not have much sanity left, but they have chosen this path because it gives them freedom. The businesses that we build from our homes are not to fund extravagant lifestyles. They afford us the opportunity to be with our children, raise them, and play a significant role in their growth and development. This i...

Before We Were Parents

Ah, yes. Good times. When the kids are tucked in on a Saturday night, my husband and I like to have a "date night"-- which means something very differentthan it did ten years ago. Back then, we might have been burning the midnight oil at a concert, a party, or perhaps we'd be performing in a theatrical production in the city. Oh, yeah. We were crazy that way. CRAZY, I tell ya! We enjoy our date nights just as much now as we did then. Now that we are parents our typical Saturday night looks a bit different. We wait until the kiddos fall asleep, turn on some music, sit on the couch with a bottle of wine to reminisce about the days beforewe became parents... It was a time when we had... a lot L...

The Red Carpet Sneak Peak

Rock your Biz While Rockin' Your Babies

Design your ideal life. If you are serious in creating a career that fits around your family's needs, you've got to get to know Leah Jantzen. Leah is a good friend, fellow radio host, and also like me, she is a mom on a mission. Leah is a shining example of a woman who has never backed down, rarely lets fear get in her way to soar to new possibilities, and has proven that it IS possible to create an environment that mirrors the most important values in your life including your family and your career. The thing I love about Leah is that she doesn't hold back when telling it like it is and always finds the fun and the warmth in the hard choices we have to make as moms. Like me, she is willing ...

Moms of Many Hats

Come One Come All!!! Mom of Many Hats Radio and This Little Parent Stayed Home are joining forces for a SPECTACULAR show ! Ally LoPrete and Angie Mozilo will dazzle, delight, and dish about all things "woman" on this special radio event! From parenting to perfection, working from home to wanting the most of ourselves, dreaming to dazzle, vulnerability to value - you name it, between these two ladies, they'll share the dish about mastering and manipulating the art of juggling it all.

Self Discovery: Not Just for Kids!

Turn your dreams into an actionable plan. Dreaming is the fun part, but creating a detailed and effective plan is a different story. It might seem to be less fun, but that is only because it is less familiar. A road less traveled usually leads to more abundant joyfulness. So the question is... Do you dare? Or do you delay? As women and mothers living in a culture that expects us to be all things to everyone- including ourselves- we often don't know where to start. Turn your passions into something that fuels and sustains you. This week we will be talking about how to get sizable results by broadcasting a quality message rather than a careless and impersonal blast that reaches a large quantit...

How to Run Your Family Like a Business

It's simple. Just run your family like a Business. Why not? By using an empowering management style, who's to say that we can't educate, parent, and inspire ambition in our children as we raise them along side of our businesses? If you are a parent struggling to balance career with family, you won't want to miss this discussion. Simplify. Compartmentalize. Profit. This is a revolutionary time for all parent entrepreneurs, but as we will discuss, we are still pioneering the industry- and that means paving the way for a younger generation of parent entrepreneurs. We know them now as our children. In a world of entitlement and increasing dependence, it is important that we teach and inspire our...

The Art of Mastering The word "NO"

Believe. Plan. Go. Meeting Jenn Lee was like hitting the jackpot. Everything she said about taking action and streamlining all efforts really resonated with me. I was introduced to Jenn shortly after being asked to host Spark & Hustle. Tory Johnson told me that Jenn would help me change the way I executed everything in my business, and she was right. With her sharp wit, no B.S. approach and practical takeaways, Jenn Lee's out-of-the-box strategies are game changing. If you are ready to stop making excuses, take back the control and get fast results that will earn you a profit that matches your hard work, you'll want to join us on this show.

Social Media for Dummies (and Parents!)

Be honest. Does social media frighten you? You wouldn't be alone if it does. It seems like every time we finally master one platform, a new one appears or a new 3rd party application is created. You are no dummy. You appreciate that social media is a terrific tool when it comes to promoting your business and leveling the playing field, but staying technically aware is enough to make your head explode. Without the right comprehension, your social time online could end up being counter-productive. How are you supposed to get any actual work done with all these social media expectations? Like every other bit of technology, new discoveries that were supposed to make our lives easier seems to mak...

Transgender Families and Their Children

Champions come from the most unexpected places. I'd like to think of myself as a pretty open-minded and accepting individual. No judgements here. But in the realm of authenticity, I'll admit that when I was first introduced to Ryans Sallans, a trans-gender male, public speaker, educator and author of the book "Second Son," I found myself making quick assumptions about him - not that I am proud of myself. Even I, who touts non-discrimination wondered... what's wrong with this person that he couldn't find peace until he had transformed his entire gender identity? The more I read about Ryan, the more he became a hero to me. Gender identity is a complex and awkward topic, even for the most broad...

Be a Celebrity in Your Industry

Go beyond slight recognition and dive into stardom. Years before I was a business coach for parents, I was a business coach for actors in Hollywood. I didn't teach them how to act, but I did coach them on how to know their "product" as well as how to create out of the box marketing strategies that would allow them to be remembered by the people who were in a position to hire them. The business of acting isn't much different than your home based business where you structure your own game plan, work to build memorable relationships, and represent your brand with complete confidence and poise. Many of the most passionate and talented actors share a common pitfall in their careers: They are so p...

Capitalize on YOURSELF Effectively

Welcome back Lil' Parents! As we say in my family when we have just taken a much needed break from one another -- I have enjoyed missing you! It's back to work and we have lots to cover! I am really looking forward to launching into the new format of the show tomorrow night! I hope that Monday evenings will bring more opportunity for you to tune in live and take interactive action. I have a terrific new line up of guests for the fall series and we plan catering each show to more specific challenges that you may be having as a parent and solo entrepreneur. I am pumped!! If there is one thing that inspires me, it's watching others create an innovative variant of success by pushing past boundar...

We r all a 'lil Freaky & Funny. Own It.

Whatever is screaming the loudest gets the most attention. At least that is how it is in my house. As parents, our days almost never go as planned. You may have meant to put out a client newsletter or create a rockin' new business plan or even have a play-date with some new friends from preschool. All that was pushed aside, however, when your 3 year old peed on the floor or your 6 year old suddenly came down with pink eye or your hot water heater broke and seeped into all those boxes in the garage. Sometimes the hardest part of being a parent is that we lack control of the day to day and even the hour to hour. Why even have a game plan when it's sure to get disrupted by something unexpected?...

Magazines and Mobile Media

The biggest regrets come from the failure to think big from the start. Stop and consider for a moment that we really do have access to the same tools and resources- in everything we do. You may not have been born with the natural ability to understand business, but learning the skills that you need to take action is as easy as choosing to absorb new insight. Their are infinite channels of enterprise available worldwide with immediate results at almost no cost - and learning to leverage these channels is worth more than any price tag. It all begins with a little bit of hunger for knowledge. As a busy work-at-home parent, the digital age can be a blessing and a curse. Emerging media sources ar...

Champion Ur Charm & Ignight Ur Influence

You already know you have a powerful message to broadcast. You've fine-tuned the branding of your product, the specific wording of your tag-lines and logos, but now its time to color your personality and give yourself the voice you need to BROADCAST EFFECTIVELY. Using the tools you already have like your voice and your poise, you can perfect any message you have by using subtle strokes like intonation, pace, volume and tonality. Very often it is these slightly intensified qualities that resonate with your potential clients at such a subconscious level that they often are not even aware of the influence that you have over them. It is tools like these that build great leaders and get others to...

Madhouse without the Mommy Migraine

Flustered or unfazed? I am all about simple. Actually that is a blatant lie. I often look at others who seem to have it all together and I wonder what it would be like if I simplified the chaos in my life. On the days that I do actually feel caught up and organized- it doesn't last long. I imagine it's because a clean slate is an inviting opportuntity to take on a messy new project. Which makes me wonder... Do we thrive on chaos? If there is one thing I've gotten really good at, it's learning to dissect everything. Our lives are like one big puzzle to be solved and each experience brings us new clues to live more fully, abundantly, and purposefully. I just got back from speaking to a deeply ...

Struggles are Contributions to the World

Whatever challenges you are up against are opportunities for you to resolve -- not just for yourself, but for the rest of the world. It's been a little while since we've heard from you. Time to check in and let us know what is happening in your world, what is challenging you, blocking you, or keeping you from reaching your goals. I am here for you and I am keeping the phone lines open. If you would like to reserve your coaching spot on tomorrow's show, fill out this form, or call in live: 877-864-4869 Back by popular demand, it's a free coaching day! Whatever you are feeling limited by, now is your chance to find a solution before paying it forward to someone else. That is how it works in th...

How to Make Passive Income Online

It's no wonder you are skeptical. In my last few months of working in Corporate America I spent my hours sneaking around on the internet, searching for any legitimate income opportunity that would allow me to come home. I had been fighting with my dear sweet husband about my intense desire to give up my stable salary for the freedom to stay home with our newborn son. Leaving our baby in a poorly run home-daycare was just downright painful, and I couldn't do it anymore. I was ready to make some sizable sacrifices to become the full-time caretaker, but without some kind of supplemental income, we couldn't justify the transition. For months, I searched for something stable that would support my...

Say NO to Naysayers & YES to Yaysayers!

We are all capable of changing our mindset. Sometimes we just need the tough love. The kick in the pants. The serious talkin' to. Yep, this is going to be one of those broadcasts. You know, the one where I tell you to step outside of your little bubble, stop blaming others about the less than desirable situation that you are in, and turn that negative energy inside out. Before you decide that I am not talking about you and decide to tune this one out, try doing a little test to see how self aware you really are. Is playing the blame game REALLY productive? It may make you feel better at first, but I promise you there is a better way to overcome obstacles and take charge of your own fate....f...

Desperate Times and Dedicated Measures

What gives? If you are like most of the moms I meet who have decided to bring their careers home, your biggest frustration comes from the lack of results from all of your hard work. You may have the business idea of the century, be completely fabulous at what you do, you may even have a huge following of fans who tell you how much they admire you. But when it comes to make money, there is a real lack. You may be busy...but your also broke. Its time for rapid results. If you feel yourself becoming dangerously close to becoming a "business program junkie" or a mom entrepreneur "victim" cliche', its time to turn inward, clear out the stuff that ISN'T working and increase your bottom line with w...

Professional Moms (and Poopy Diapers?!)

Thanksgiving is a great time for reflection. It's been said that living in gratitude is the best way to abundance. So, just for the sake of argument, if we were to give thanks for our family, our friends, the roof over our heads, the food we eat and our good health....would the laws of the universe give us more of the good stuff? If only it were that easy! Thinking positively is really only a small component of being able to manifest and create an abundant outcome. For me, it's the deep reflection of what I've already accomplished that transports me into the most potent mindset for manifesting. So much of what I am grateful for began 5...10...even 15 years ago. "You can't connect the dots lo...

Connecting Bloggers and Brands

You know more about marketing and advertising trends than you realize. While you may be a business owner who is focused on getting your products and services exposure, you are also a consumer... and you know what floats your own boat. You also know what is annoying and what kinds of ads you are deliberately tuning out. You are your ideal client. Advertising changes every single day – what worked today may or may not work tomorrow. Before you get tripped up about changing your marketing approach or blow your entire advertising budget on gimmicks that are consistently ignored by online browsers, consider which marketing tactics work on you. A big trend in small business advertising is to go wh...

Permission to Take a Break

he most difficult part of being your own boss is knowing when to take a break. No one really intended for the holiday season to be stressful. So why does it become increasingly overwhelming each year? Let's dissect it. (It's my favorite thing to do!) The holidays have become more diverse and although it may take more effort to keep all the annual traditions equally balanced, I have to admit that I really love how much we have progressed as a society. Chrismakah. Shismakah. It's all in good fun. Last night I hosted my annual Hanukkah party for the neighborhood kids which is always ironic because my kids are the only ones there who are actually Jewish. I never intended to be the mom responsibi...

COEXIST: Bridge the Gap 'Tween US & THEM

COEXIST is a documentary film making an impact on young people's lives. "Coexist is a thought-provoking and compelling film that resonates profoundly with anyone who views it. It underscores the sheer complexity of the Rwandan genocide and subsequent efforts at reconciliation, and provides a deeper examination of hatred and forgiveness." - Connecticut Teacher of the Year (2012), David Bosso This Boston-based educational documentary film project, "Coexist: Bridging the Divide Between Us and Them," aims to teach students about genocide to increase their awareness of "othering," which can range from pushing and teasing to bullying and hate crimes. Educating our children is the best way to creat...

Get Organized. Get Naked. Get Happy

Are you passionate about working at home? Lisa Kanarek is. She thrives on the freedom and she celebrates it every day. Making the choice to bring your career home can initially feel like the most liberating move a person can make. I mean let's face it, you can't get fired. You can play hooky anytime you feel like it. You can work in your pajamas, or even naked if you were really so inclined. You can earn as much as your little heart desires without that annoying glass ceiling. What could be better? The sad truth is that being your own boss isn't always as glamorous as it seems. Working at home can get messy. We become clumsy, disorganized, caught up in the double (and triple) duties of being...

Ignite Your Online Influence

Activate your Authenticity. I never really intended to be a social media coach, but one day I just happened to crack a code on a social media platform. This simple equation allowed me to drive traffic with just a quick click of a button. Before I knew it I had completely reinvented myself and I had a wait-list of clients who were willing to pay me top dollar to share my secret with them. The secret is that there really IS NO SECRET online or offline that you can't figure out for yourself. The simplicity of what I discovered is no different than good old fashioned selling through authentic engagement and personal connection. Everything I know about increasing your bottom line in business thro...

What They Didn't Tell U about Ur Own Biz

Stepping up and standing out. We are truly living in a generation of possiblity. If you want to bring your career home, there really are no more excuses. Whether you have invented a product, conceptualized a must-need service, or simply want to join a ready made direct sales team-- opportunities are abundant! Filling an existing need. There are dreamers and then there are DOERS. So many of the successful mom and dad entrepreneurs that have visited us on This Little Parent Stayed Home took their struggle and turned it into a solution. Their darkest hour and most challenging moments became the seed in which their business eventually blossomed. Filling an existing need doesn't just mean creatin...

Spreaker- Living in YOUR Body

Body issues: Everyone has them. I don't think I've met a single person who simply loved the body in which they were born. Men... Women...everyone has an issue with SOME PART of their body. At least most grown-ups do. Young children seem to be different...for the most part. They have no problem running around, being naked and loving all their parts. So when do the body issues start? ---AND---more importantly ---WHY---? In today's society we are now seeing more children under the age of twelve developing eating disorders. Anorexia nervosa and compulsive eating are the most common among such young children, but there are cases of bulimia being reported. It is estimated that 40% of nine year old...

Make your Online Biz Mobile Friendly

Blight? or Blessing? Depending on the way you look at things, this generation's fast booming presence of the internet can feel overwhelming to some, and over bountiful to others. C-H-A-N-G-E is not always easy, but if you are willing to progress forward, you are more likely to beat the rush hour of the cyberspace highway. ---Are we like mice trapped in a maze waiting for someone else to give us the "cheese" that we feel ENTITLED to?--- Revisit this past show where we talked about the cult favorite book --> Who moved my cheese? <--and how YOU could be killing off your business and joining the extinct by simply wishing for the things to return to how they "used to be". GET UP TO SPEED! Technol...

The Spirit of Business and Parenting

It's spirituality that drives our visions and decisions. I was raised to be agnostic...to keep my mind open to all possibilities. It has served me well on most accounts, but there were times when I needed more. I needed to have...FAITH. Without faith, what else is there? Whether you believe in a higher power or not, you have a spirit within you that drives your ambitions, your visions for success, the way that you raise your children to have morals and values and the way that you respond to life's adversity. We love, we hate, we laugh, we cry, we fight with our best friends and our spouses, we make up, we yell at our kids and then hug them a little too tight (ouch, mom!), we make ourselves o...

PARENThood, BUSINESShood and PERSONhood

Play Big. Play Bold. Moms and Dads --- those of you who are running your own business --- do you realize that YOU are a unique breed? You are powerful, motivated, service-oriented -- and most of you launched FAST into business with nothing more than an idea ...and some faith. What happens when a business is run with ---oh... not much more that that? Working too many hours and getting nowhere fast. If you are a small business owner (and a MOM or DAD!)...you can't even PRETEND that you don't relate to the bold header above =) It's no fun being BUSY and BROKE... and ---really--- it doesn't make much for healthy living OR healthy parenting OR healthy business growth and sustainability. Business ...

Get in the Mood for a New Year

Happy New Year. Now get back to work. Changing our moods to match our surroundings isn't always easy. We ventured into solo-preneurship because we wanted the freedom to be able to work, play and sleep on our own. We chose our unrestricted and self-led careers so that we could "leave work at work" and take long breaks to celebrate the holidays with our families among other things. Although I am grateful to have that luxury of turning around the "Closed" sign in the window for the last 2 weeks of the year I admit that it is always a struggle for me to shift into vacation mode or "mood". I love my work. It's not easy to turn off this brilliant brain of mine (ahem). When I get into a productive ...

Spreaker - Mom Tribes

It is very common for mothers to feel...ISOLATED--Alone--Scared... and even DESPERATE for personal fulfillment. Many smart, savvy and educated women built tremendously successful careers in the corporate business world before venturing into motherhood....and then find that they are CRAVING the opportunity to create something NEW and LUCRATIVE from inside the home. New successes...new stresses...fresh solutions. I am going to be honest---very honest. I look around at my beautiful home, in the hills just north of Los Angeles, my happy and healthy marriage, my cheerful and well-cared for children... my large client list... (and subsequently)... my growing bank account... I HAVE ARRIVED! =) --- ...

Holidays and Holi-Debts!!

The #1 stress creator during the holidays is debt. We have made sacrifices. We've left our double-income-no-kids lifestyle long behind and ventured into a hand-to-mouth way of living. We've made choices to stay home with the kids and build side businesses to supplement our expenses. We don't spend extravagantly and although we survive each year, we still manage to go deeper into debt. The holidays expect more from us. Because we don't have disposable income, we fall back on the only thing that will get us through...credit. American households have a substantial amount of credit card debt. Of the estimated 46.7% of households that carry a balance, the average debt is a whopping $15,328 as of ...

Coming Together in Grief for Newtown

There is a process that we must go through when tragedy strikes. When I first heard about the tragic events of the school shooting at Sandy Hook Elementary on Friday, I shut down. Every part of me went numb. It was too much for me to handle. I had to take some time to process it, sort out my reaction, and consider how much I could allow my mind to wrap around it. I was sick to my stomach. I couldn't breathe. My 3 year old was having a play date with his best friend and I had to keep it together for their sake. So I did. I went through my day holding onto my strength as long as I could. That afternoon at my first grader's pick up time, I arrived at his school early, choking back tears and whe...

Outserving Your Competition

Choose your mentors strategically. If you are a SELF-STARTING, ACTION-ORIENTED small business owner, who is committed to taking your business to the next level--- you won't want to miss today's interview with Michelle Pippin. Last week we talked about my tribe of BBFs (Business Best Friends) with Leah Jantzen and Patty Lennon... who---ironically---had to take over the show last week as I drove my family "off the grid" to an out-of-state family funeral. ((Thank goodness for mom tribes and business besties... right???)) My tribe IS my support system... the gals who GET ME and accept me. In addition to my "tribe" I have 2 mentors---and these women serve a different purpose in my self-made caree...

Turn bright Ideas into BIG BUCKS!

Launch a profitable business...BY MONDAY. Whether you've got a great idea for a business-- OR-- you are ready to take your job and SHOVE IT-- OR -- You already have a business that.. is... sucking... the.. life... out... of... you... A fresh and strategic business plan-of-action might be what was missing all along. If you are anything like me... you jumped into self-employment with 100% pure passion and VERY little knowledge of venture capitalism. GOOD NEWS FOR ALL OF US --- even if you did do things a little backwards--- ANYONE can learn this stuff... and come away with a PROFITABLE PLAN in a mere weekend. If serving others SERVES YOU, then basic business information WILL EMPOWER YOU. Moms ...

Wild Wealth for Wild Women

There are days where I am so overwhelmed with fierce joy, I wonder if I am living someone else's life. You see, we cannot connect the dots going forward, but looking back… EVERYTHING BECOMES so clear. Imagine that we have always been traveling to be RIGHT HERE--- in this glorious moment in time. No matter how hard we work to create a road map--- it's always a shock when we ACTUALLY ARRIVE. Take a look around you...do you see how far you've come? I just had the great honor of speaking to a lovely group of (mostly) women entrepreneurs at the Shabby Lane Shop Small Business Conference in Nashville, TN …so very far away from home... and yet, so close. There were attendees who --I learned later--...

Are you willing to clean Toilets?

Are you willing to do ANYTHING to build wealth and stability? Prove it. Back in college, I remember my professor of Acting 101 asked the small crowd of freshmen what they were willing to do to become "famous." The question wasn't meant to be rhetorical, but rather-- provocative. HOW BADLY DO YOU WANT IT? Because in the most competitive industry in the world...chances are... your competition wants it MORE. We were told that if you are not willing to do just ANYTHING, crazy or not... QUIT NOW and find another college major, another dream, a more "simple" paycheck, and an easier way of life. The good life wasn't meant for YOU. It was reserved for the people who were willing to do what most were...

Do You Believe in Magic?

We could all use a little MAGIC in our lives. I have not even left New York - where I was HONORED to be on the stage at Mom Gets A Business Conference-- (I am writing this as I wait to board the airplane at JFK) -- and I simply cannot contain my enthusiasm for what I just experienced! When I first began this journey as a self-employed stay-at-home Mom, I was not only looking for a way to provide for my children that did not take me away from them every day, but also a way to nurture my desire to make an important mark on the world. I had QUITE an uphill battle ahead of me. I was determined to create wealth ON MY TERMS, prove to the naysayers that IT COULD BE DONE...and I didn't care that I d...

Create the Results you want in Life

Unlock the Power of Your Mind. I LOVE PUZZLES. Crossword, Sudoku, Riddles-- even jigsaws. I wasn't always this geeky. As a child, I don't remember enjoying USING MY BRAIN this much. Not in the least. But as an adult...I not only see the benefits of keeping my mind alert... I FEEL IT. It's like exercise for my brain. I love figuring things out, narrowing down possible solutions through processes of elimination, pattern recognition, mathematics and science...searching for different colors, shapes, insights, nuggets of information ...to be pieced together collectively in a way that will bring new insights into focus --- unlocking higher levels of consciousness, paving the way for different oppo...

Spreaker- Building Better Profits

Today I will be interviewing this dedicated father and work-at-home business guru --who I have had the wonderful pleasure of getting to know this year. Rafael has already been providing heaps of VALUABLE BUSINESS EDUCATION and mentoring parents JUST LIKE YOU on how to earn thousands of dollars --EVERY WEEK--- around your kids' schedule. If you want to know how he is doing it... you'll want to tune in for the EXCLUSIVE INTERVIEW. Rafael has got some pretty amazing giveaways for you as well. You don't have to wait for the show tonight to sign up for his Email Mastery Program and receive a FREE COPY of Internet Marketing for Newbies!! With social media, it has never been easier to uncover oppor...

Get Clear On Your "It" Factor

Behind every successful parent entrepreneur are MORE parent entrepreneurs supporting, encouraging, and nurturing them. There has never been a better time for moms and dads to claim their place in society and earn their way to freedom. You better believe that YOUR CHOICE to be self-employed is making a significant difference for your children and the future that awaits them. Today there is a greater ability to connect with one another than in any past generation. Thanks to our unlimited virtual information sources... (social media platforms and the ability to carry it all around with you in a hand-held mobile device) gone are the days of the lonely house parent who's grown-up intelligence tur...

Build a Business Without Going Bankrupt

Show me the money!! We know that building a business takes time---but sometimes we don't have the LUXURY of waiting. We have bills to pay, mouths to feed, groceries to buy and little bodies to clothe. WE NEED TO BE PROFITABLE NOW! We have a choice as entrepreneurs. We can either learn to do it all ourselves without ever hiring ANYONE else to help us (which is ENTIRELY possible!!) or we can INVEST in the convenience of learning what we need to know NOW... and see bigger results FASTER. The challenge is knowing which investments will really give us a return and which are just BOGUS BUSINESS packages designed to keep us chasing our tails without ever making a profit. I've called upon the best p...

Exceed Your Own Expectations

Open up to your healing power. Earlier this week, I had ---what I like to lovingly refer to as --- "The Mommy Melt Down". My mind was clouded with overwhelm and I was finding it unusually difficult to focus on my daily tasks. (Did I remember to sign the permission slip? When did we run out of food? Did I remember to walk the dog? Are the baseball uniforms washed and ready for the game this weekend? I must remember to call that client back... and that one, and that one...) "Mind Clutter" like this was most likely the result of lack of sleep, lack of exercise, lack of nutrition, hormonal imbalance... whatever... It felt like my brain needed to BREATHE. ...and I realized I needed to give it mor...

Social Media for Maverick Mompreneurs

"There is a sea of possibility waiting for savvy entrepreneurs to navigate." - Captain of "online media", Sue B. Zimmerman You already know that I "cracked a code" using Twitter. Once I got over my fear of the big bad internet and realized its potential for us aa parent entrepreneurs, I began to explore the uncharted territories. What I discovered is unlimited possibilities to connect with our newest clients and our future fans. For the past two years I have taught more than 250 small businesses to learn what I know about social media. The biggest mindset "misconception" that I see out there among online business owners is that they seem to be jumping into new social media platforms BLINDLY ...

Raising Capital for your Business

If you are going to DREAM BIG, you have to be willing to PLAY BIG. One of the biggest reasons women in business don't PLAY BIG is because they don't give themselves permission. Growing your SMALL business BIG is ... well... it's a BIG decision to make. Not everyone wants to play big--- and that is okay too. When I first became an entrepreneur... it was kind of a happy accident. I didn't set out to become a big income earner. All I wanted was to be able to afford to leave my corporate job (and my corporate salary) and get busy being a mom. I needed a way to FUND that. Playing BIG was NOT the intention. In my pursuit of a basic supplemental income, I discovered (totally unexpected) that I not ...

Alternative Health for Moms and Kids

If you are going to DREAM BIG, you have to be willing to PLAY BIG. One of the biggest reasons women in business don't PLAY BIG is because they don't give themselves permission. Growing your SMALL business BIG is ... well... it's a BIG decision to make. Not everyone wants to play big--- and that is okay too. When I first became an entrepreneur... it was kind of a happy accident. I didn't set out to become a big income earner. All I wanted was to be able to afford to leave my corporate job (and my corporate salary) and get busy being a mom. I needed a way to FUND that. Playing BIG was NOT the intention. In my pursuit of a basic supplemental income, I discovered (totally unexpected) that I not ...

Are you Generous in Business?

For most of us Moms, working at home is an ECONOMIC decision. Choosing to come home and place priority on raising children is NOT (necessarily) about personal fulfillment for moms. It's about doing what is practical and what works best for our families. Yet --IRONICALLY-- what started out as a way to earn a supplement to the family budget has become the new bar to clear in small business. We've raised the standards for what is possible...NOT what is expected. If you feel like there is more pressure on you to succeed--- YOU ARE RIGHT. As a human race, our nature is to improve and progress... BUT JUST MAYBE... the point is not to produce more pressure and stress, but simply-- HAPPY PARENTS-- w...

Spreaker- Summer Activities 4 kids

Welcome to CAMP MOMMY! We are knee deep into summer and for many of us, our roles have transitioned from mom-preneur to mom-cierge. Our businesses may have to be scaled back during this time of year, but the work load hasn't decreased one iota. In my kid's world, Camp Mommy is filled with all sorts of busy activities: free bowling days, $1 movie days, water fun-filled play dates, concerts in the park, and indoor crafts (on those brutal-can't-go-outside-scorching HOT days). It's A LOT of work to keep my kids entertained! Do your children appreciate what a PRIVILEGE it is to have you at home? We already know the positive effects of exposing our children to our work-at-home careers, but it is i...

A Show for the Dreamers

Do you suffer from TOO MANY ideas? You may be FILLED with revolutionary concepts and visions ...many of them you imagine would make you CRAZY WEALTHY... if only you had a game plan to execute them. Or perhaps you've tried to implement some of your ideas, only to become inundated with new ideas that impose on your momentum and confuse your intention. In short--- YOU ARE ALL OVER THE PLACE. Too many ideas is a sign of OVERWHELM First, don't beat yourself up. It isn't a terrible thing to be a "dreamer". In fact, there are many who envy your natural ability to have ideas pouring out of you. After all, you are an optimist and a visionary. Without thinkers like you, the world would be stagnant and...

Common Mommy Mindset Traps

Moms, the PEACE and CALM isn't gone from your life forever. You may not recognize yourself since your mommyhood "transformation" and you may not remember the last time your house was quiet. The reality is when you are juggling household responsibilities, a career, finances, relationships, kids, social events and school activities-- that CALMNESS can melt into a full blow TANTRUM. It's not easy striking a balance between meeting the endless needs of others and finding the much-needed time for yourself to replenish your reserves. What's a busy mom to do? On today's show, we'll give you the answers to the following: When should you say 'yes' and when should you say 'no'? How is it possible to l...