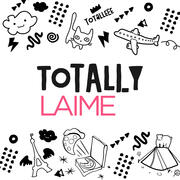 238 - Lisa Schwartz!

She's a sparkling, adorable internet sensation, and a friend of Elizabeth's - the ever charming LISA SCHWARTZ comes back on and discusses youtube culture (Find her there @LisBug) why cheese and her do not get along, what lil Lisa was like back in col...

237 - Regan Burns!

He's a hysterical actor and comedian from basically everything on TV but most recently the Emmy nominated Disney's Dog With A Blog - REGAN BURNS came on and discussed his near death experience with a sea kayak, what went wrong at his wedding that inv...

236 - Jessica Chaffin!

She's a hilarious and talented actress and writer as well as the incomparable Ronna from Ronna & Beverly - JESSICA CHAFFIN is here to discuss her biggest fear, why Paris when you're hopped up on cold meds is sometimes a good thing, and how Liz Smith...

235 - Chris Farren!

Lead Singer of Fake Problems, T-shirt Afficionado, Laimewad, and punk celebrity Chris Farren joins us to discuss his recent Jimmy Fallon synergistic moment, getting touched by Jesus according to his mother, what shenanigans can take place during an A...

234 - Sarah Burns!

You know her from HBO's Enlightened and Comedy Central's Drunk History - The gorgeous, hilarious AND edgy actress/improv comedian SARAH BURNS is back to discuss her gothic rebellion, the embarrassment of having a "The Cure" notebook, her recent adven...

233 - Dr. Rosen Rosen!

In this special episode of Totally Laime - brought to you by a guest cancellation - Elizabeth gets to know the mystery that is psychic Andy (aka Dr. Rosen Rosen) a whole lot better. From life's bigger questions (Does everything happen for a reason?)...

232 - Heath Cullens!

He's a friend of Elizabeth and Andy's but they are about to get to know him a whole lot better! It's Always Sunny In Philadelphia Director, HEATH CULLENS is here to discuss why he's no longer riding his motorcycle, what other person's life he'd want...

231 - Janet Varney!

Elizabeth's friend, actress and host of The JV Club, the fantastic JANET VARNEY is back after way too long to discuss stolen identities, finding a gun while hiking, the hope that people are inherently good, and oh yeah - is she a naked person? Listen...

230 - Jake Weisman!

He's a hilarious (and fascinating!) stand up comedian and former co-host of The Morning After podcast, super Jew JAKE WEISMAN comes on and talks about having a Subaru driving lesbian stuck in a his body, how a person can simultaneously love alt count...

229 - Aisha Tyler!

Not sure how we convinced (tricked?) the busiest woman in entertainment to come our lil show but boy oh boy are we glad we did! The gorgeous and hilarious AISHA TYLER came on to discuss the most adorable reason for being arrested ever, why Restoratio...

228 - Cort Hightower!

He's a talented actor and all around gent, the wonderful CORT HIGHTOWER came on and discussed his dad's adoption saga, why Tindr isn't cutting it any more, and how a day job can be a slippery slope into career-ville. Plus some really great insight in...

227 - Josh Briggs!

Our guest today is improvisor, music man, and all around good guy JOSH BRIGGS who came over and wowed us with his magical pupils, discussed train travel with a Mr. Dan Aykroyd, told us what brings him joy in life and shared the story of how he propos...

226 - Andree Vermulen!

She's a ray of sunshine as well as a fantastic improvisor, actor and one of the stars of TBS's upcoming "Angie Tribeca" created by Steve Carell! ANDREE VERMULEN is back to discuss spiritual awakening, her underwhelming reaction to the news she's been...

225 - Jesse Thorn!

This charming gent is a third time guest - we can't get enough! Maxfun podcast aficionado, JESSE THORN comes on and discusses bug apocalypses, fatherhood, finding the perfect man shirt and why he's giving a great big huge TOTALLY to cruises! Enjoy!

224 - Kulap Vilaysack!

She's baaack! A fan favorite and one of Elizabeth's best friends is back and is bringing the funny - Who Charted's KULAP VILAYSACK stopped by and discussed being put to work as a nine year old, death by volcano, why her husband's feelings about Curly...

223 - Eugene Cordero!

It's our first podcast back out of the baby haze and we've got a great guest! The talented and hilarious EUGENE CORDERO came on and discussed his recent Eastern European travels, his theory on getting stopped at every airport security check machine,...

222 - Cameron Esposito & Rhea Butcher!

Andy's absent today but fret not, this episode with hilarious stand up comedians and co-hosts of UCB's Put Your Hands Together as well as the awesome Max fun podcast Wham Bam Pow, CAMERON ESPOSITO AND RHEA BUTCHER are here to save the day! They came...

221 - Paul Scheer!

TLP fave comedy writer/actor/producer/director PAUL SCHEER is back!! He is once again a total joy, getting excited with Andy about impending fatherhood, discussing the bathroom accouterment that has changed his life (and he's proud to say it!) how he...

220 - Megan Neuringer!

Elizabeth's dear friend, the talented actress/writer and comedian, MEGAN NEURINGER is back and this episode is a special one. She and Elizabeth don't hold back discussing real life, the double edged sword of fame, and why death jokes are important to...

219 - Eric Pearson!

He's a good friend and an incredibly badass (and incredibly mysterious!) screenplay writer. The fantastic ERIC PEARSON came on and got off to an amazing start by making Elizabeth cry with joy over baked goods. Then they move on to discussions about t...

218 - Nicole Shabtai!

She's a hilarious comedy actress/writer/producer and friend - not to mention a hairless beauty and mensch, NICOLE SHABTAI came on and discussed what brought her laser hair removal lady to tears, why her husband's bachelor party kinda sorta rocked her...

217 - Adam Pally!

He's an all time fave guest on Totally Laime (check out his first episode - #26) and he's back after four short years where he's dominated entertainment. The hilarious and talented actor from The Mindy Project and Happy Endings, ADAM PALLY came on an...

216 - Corinne Marshall!

Well Laimewads, we apologize. Our fantastic guest today - comedy writer, humanitarian, cook extraordinaire CORINNE MARSHALL came on and it took Elizabeth a full 50 minutes to ask her about her writing career with Playgirl! WTF?! Snafu accounted for t...

215 - Jason Ritter!

You guys. YOU GUYS! It's Jason Ritter, yes, that fantastic actor from our FAVORITE TV SHOW, Parenthood!!! Dreams DO come true! And he's well he's fucking awesome! He came over, made our day, and discussed all the things - from dicks (of course) to ph...

214 - Gillian Vigman!

She's a talented actress you've seen all over your television and film screens, and she's a total riot - the hilarious Gillian Vigman came on and discussed her fascination with gross skin issues (walnut balls, anyone?) Her life as an adrenaline junky...

213 - Peter Karinen!

Our dear friend, comedian, producer, and writer - the talented/hilarious PETE KARINEN came back on and discusses his recent epic road trip, why he has two regrets that involve weddings, the exact moment in college when he decided to stop being a mean...

212 - Eliza Skinner!

She's a threepeat offender here on Totally Laime and today she gets profound! Comedian, actress, writer, and podcast host (coming soon: Get Your Cry On) ELIZA SKINNER came by and blew our minds in the best way by discussing Iyanla, validation thru te...

211 - Matt McConkey!

Happy Valentine's Day Laimewads! Today's awesome guest - writer and performer, MATT McCONKEY (twitter: @MattMcConkey) started us off with a bang (aka, he brought muffins) before sharing his fantastic story about tracking down his birth parents, expla...

210 - Claudia Maittlen-Harris!

She's a talented writer (check her out on Huffington Post!) and comedian, with a fantastic blog: The Zeros Before The One Elizabeth's upbringing soul sister CLAUDIA MAITTLIN-HARRIS came on and talked sorority engagements, bad dates involving Sarah...

209 - Erin McGathy!

She's a writer and comedian - you know her from her hilarious podcast "This Feels Terrible" and her frequent appearances on "Harmontown", the lovely ERIN MCGATHY is back to discuss her recent trip to Scotland (and engagement!) why Elizabeth's inbred...

208 - Joe Sib!

He's a radio personality (98.7) stand up comedian, storyteller, and he co-owns a successful indie record label - punk detective JOE SIB came on and discussed reluctant freedom as a young teen, being a father now, and why a recent hotel room experienc...

207 - Jordan Bahat!

He's a soon-to-be award-winning music video director extraordinaire - Director of Fun's "Why Am I The One", Grouplove's "Tongue Tied", and Meg Myers' brand new "Desire" vid (check it out!), JORDAN BAHAT came on and discussed shooting his first boot...

206 - Jeff Bryan Davis!

It's our first episode sans Psychic Andy and luckily the guest made it totally fun He also brought treats! First class all the way (aside from all the squirrel blow jobs) improvisor, actor, and Harmontown Vice President, JEFF BRYAN DAVIS came on and...

205 - Kurt Braunohler!

He's a hilarious comedian with a kick ass podcast on the Nerdist called The K-Ohle, KURT BRAUNOHLER came on and discussed alternative simulated universes, wether or not the pubes match the curtains, and oh yes, there is LOTS more discussion about the...

204 - Jeff Hiller!

He's baaack! Master improvisor, musical improvisor, actor and all around fantastic gent, JEFF HILLER is in tha house discussing new years resolutions, how to make a long distance relationship work, and owning his McD's diet coke addiction. Enjoy!

203 - Rachel Bloom!

Oy Vay! We thought we'd lost them but here are the recovered files just in time for the holidays - Merry Christmas to us!! Our lost episode has been restored (partially) just in time for your "suck it, Christmas" gift! Our guest - actress, writer, si...

202 - Mary Elizabeth Ellis and Artemis Pebdani!

They are simply THE BEST! You know them from It's Always Sunny In Philadelphia and this very podcast, the two best friends a gal could ask for - TLP favorites ARTEMIS PEBDANI and MARY ELIZABETH ELLIS came on, saved Elizabeth's ass, all the while disc...

201 - Graham Wagner!

He's a comedy writer/producer with one of the coolest resumes around - From Life and Times Of TIm, The Office, Portlandia and the best goddamned TV show about Curling ever made, Ambadassador to Canada GRAHAM WAGNER came on and discussed his deeply ro...

200 - Sarah Colonna!

Happy Thanksgiving Laimewads! For our 200th (!) episode we have a very special guest - She's a hilarious comedian, best selling author, writer and producer on Chelsea Lately and After Lately - the one and only SARAH COLONNA came on and we discuss our...

199 - Jimmy Pardo!

He's the hilarious (and truly never not funny) host of Never Not Funny - stand up comedian JIMMY PARDO came on and discussed his feelings about dreadlock-mohawks, his childhood friend Blow Job Bob, and why he will never ever shush someone in a movie...

198 - Doug Mand! (again!)

He's a repeat offender on TLP and is dominating his world right now - writer for How I Met Your Mother and host of the greatest/shittiest podcast on itunes - Doodie Calls, DOUG MAND comes on and talks holiday mishaps, why porn killed imagination, why...

197 - Ryan Judd!

He's a familiar face from your TV screen, and is a dojo of showbiznass - our friend RYAN JUDD came on and we talk first times smoking pot, eating bad food when the missus is away, foot in mouth problems, and Elizabeth finishes this super fun episode...

196 - Grey DeLisle!

Happy Halloween Laimewads!! Today, the lady with perhaps the longest IMDB page in history, voice over artist Grey Delisle came on the show and we discuss ghosts, muuuurder, and oh yeah, childhood obesity. (Thanks Oprah!) Enjoy!!

195 - Bryan Safi!

You know him from the incredible podcast, Throwing Shade, and from his previous appearance on this here very show - what can we say, we can't get enough of him! BRYAN SAFI came back on and we discussed youth humiliation, fuck apps, vacation memories...

194 - Psychic Andy!

After a last minute guest cancellation, Psychic Andy becomes the reluctant interviewee - Elizabeth is determined to learn something about him that she doesn't know after 10 years together. Annnnd, success! After talking drugs, wheelchairs, and vagina...

193 - June Diane Raphael!

She's a dynamo in show business as well as friendship - actor, writer, producer, co-star of "Ass Backwards", co-host of "How Did This Get Made", and dear friend to Elizabeth, it's JUNE DIANE RAPHAEL! She comes back on the show and talks about her new...

192 - Damien Fahey!

Elizabeth has been a fan of his from back in MTV's TRL days ~ Fantastic host, hilarious twitterer/comedy writer and performer, DAMIEN FAHEY came on and discussed why dairy grosses him out, how to harness the power of anger, why cruises are the worst,...

191 - Erica Rhodes!

She's a hilarious stand up you might know from Upstairs Girls and Prairie Home Companion - the lovely ERICA RHODES came on and we discuss hailing from Newton, Mass, horrible experiences that make good stories, quitting her goal of a year of abstinenc...

190 - John Lehr, Again!

One of our all time favorite guests (Check him out in episode 68!) is back for seconds! Hilarious actor, improvisor, writer and producer JOHN LEHR from 10 Items Or Less and now his hit HULU series, Quick Draw, came on and we discuss things like treeh...

189 - Matt Mira!

You might know this awesome dude from the tiny little unknown podcast or BBC America show of the same name, THE NERDIST, but if not, you are in for a treat~ MATT MIRA came on and we discuss jizz socks, retribution stories, family dynamics, Disney and...

188 - Greg Burke!

From the hilarious sketch duo, Greg & Lou, GREG BURKE came on and discussed what it was like being a child actor, our most memorable foot-in-mouth stories, what exactly floating is and why it's so hot, and most importantly, how in the world does he m...

187 - John Milhiser!

He's a comedy friend of Elizabeth's from back in the day and is headed on to do BIG THINGS, the hilarious and talented JOHN MILHISER of Serious Lunch as well as Baguette-Me-Nots came by and discussed bucket lists, bungalow dreams, being a shit distur...

186 - Eddie Pepitone!

The Universe has graced us with the Bitter Buddha's presence yet again and we had a blast - EDDIE PEPITONE came on for the second time and we talk living in the NOW, how technology is fucking us, how Eddie handles a traffic jam in LA, and most import...

195 - Adam Nee!

He's one helluva guy! You know and love him from Comedy Central's "Drunk History" - Actor, writer and director ADAM NEE came by and we talked growing up po, summer jobs, the worst thing we've ever done, and why gifts are good! Enjoy!

184 - Eric Friedman!

He's the Creator and EP of the hit Disney XD show, "Crash and Bernstein" and he's also married to Elizabeth's soul sister (former TLP guest Katya Lidsky) - the charming and funny ERIC FRIEDMAN came on and we discussed what it's like living with crazy...

183 - Mary Elizabeth Ellis Day!

She's a talented and beautiful actress from "It's Always Sunny In Philadelphia" and "Quiet Little Marriage" and she's one of Elizabeth's best friends so you know this is going to be fun! MARY ELIZABETH ELLIS came back on the show and talked lessons n...

182 - Nate Corddry!

You likely know him from TV shows such as Studio 60 and The Daily Show, and if you don't know of him yet, you're about to from Chuck Lorre's "Mom" on CBS - the talented and charming NATE CORDDRY stopped by and we talked living in sadness amongst the...

181 - Melissa Stephens!

Both Andy and Elizabeth have "encountered" her before, and knew she'd be a great guest on TLP - Actor, stand up comedian, and air sex pro MELISSA STEPHENS did not disappoint! She came by and talked bad auditions, bus culture in LA, dating via Tindr,...

180 - Jon Gabrus!

He's been a UCB-NY comedy staple for years and now you can see him on MTV's "Guy Code" - the hilarious and charming (and just a gem of a fellow,) JON GABRUS came on and talked hatred of being tardy, weed, why leftovers are the best food group, why 20...

179 - Dave Holmes!

Holy smokes! He a TV icon and he's up in the Laime/Rosen House! Host, writer, actor, human being extraordinaire DAVE HOLMES stops by and we talk St. Louis, recovery culture, early years fantasy, and how none of us understand other people's "jobs". Wh...

178 - Adam Carpenter!

He's half of the amazing and hilarious performance duo: Four Clowns, and is finishing up their sold out Hollywood Fringe show, "Me Rich You Learn" - The talented ADAM CARPENTER stopped by and we discussed motorcycles, motorcycle porn, dancing, hip jo...

177 - Georgia Hardstark!

She's half of the awesome buddy travel show, Cooking Channel's "Tripping Out With Alie and Georgia" aka Elizabeth's most recent girl crushes having super food/drink fun around the country while looking adorable to boot. GEORGIA HARDSTARK dropped by a...

176 - Brandon Johnson!

He's a talented performer and improv actor whom you know from the hilarious NTSF:SD:SUV on Adult Swim - BRANDON JOHNSON came on and we talk about growing up in St. Louis, why professors dating students is a no-go, how shoplifting looks to the employe...

175 - Jenn Schatz!

She's an old Jewish lady stuck in the body of a hilarious rogue comedy person. Jenn Schatz talks vaporizers, confessions, accidental racism, and what it's like having a last name even worse than Laime! Enjoy!

174 - Greg Behrendt!

Stand up comedian, author, and co-host of Walking the Room is in tha house! Greg Behrendt comes on and talks car salesmen, why the "why's?" go deep in parenthood, how the vagina is worth exploring for women, and oh yeah, aspiring to stuff n shit. Enj...

173 - Leonora Pitts!

She's a dear friend and a talented actress/director, Leonora Pitts (LeeLee if you know her like we do) came by and we had a blast discussing allergies to pot, dick tattoos, mountain dew habits, and oh yeah, what happens when you flush your toddler's...

172 - Drew Droege!

He's a fan and host favorite in the Laime household and probably in your household as well - performer, comedian, actor, writer, all around great guy, Drew Droege came on for the third time and charmed us per usual. We talk about the correspondence b...

171 - Kate Purdy!

She's a talented performer and comedy writer, and has seen more than one dead body! KATE PURDY brought her sunshine-y disposition onto the podcast as we discussed all things from secret passageways in houses, crispy critters (dead bodies via burning)...

170 Brian Stack!

He's in the running for the kindest person in the biz, master improviser and writer for Conan, BRIAN STACK came on and charmed us during his "Laime or Totally" explanations, the discussion of why trophies for everyone might not be a great idea and al...

169 - Sex Nerd Sandra!

She's smart, she's sexy and she's in your earholes! SEX NERD SANDRA from the Nerdiest podcast of the same name came over and discussed the difference between geek and nerd, the elusive female orgasm, and how to disarm the "ghosts" in Japanese haunted...

168 - Dana Gould!

He's the multi-talented and hilarious comedian, writer and podcaster you know from the Dana Gould Hour and we are SO thrilled to have him on - DANA GOULD came over and discussed true crime, why it's impossible for him to cry, favorite Halloween costu...

167 - Brian Sacca (dos)

Our dear friend BRIAN SACCA came on TLP for the 2nd time to talk about what it's like getting "the call" from Martin Scorsese, the biggest highschool gossip, and our experiences throwing crazy parties back in the day. Also, our confusion about meth....

166 - Alie Ward!

She's a food and fun phenom and Elizabeth has a full on girl crush on her - ALIE WARD of Alie and Georgia on The Cooking Channel came on and talked about getting mugged, finding your path, and why LA + ME = LAME () ! Enjoy!

165 - Howard Kremer!

Uh oh, Dragon Boy Suede is back in the Laime house!! Our wonderful 2nd time with Who Charted's Howard Kremer covers topics from bathroom hand washing to traffic theories to getting back in the dating game. Enjoy!

164 - The Sklar Brothers!

It's the fantastic and hilarious duo you know from their fantastic and hilarious podcast, Sklarbro Country - JASON AND RANDY SKLAR came over and discussed their St. Louis roots, why Lance Armstrong's got a whole lotta ball, and how Richard Simmons ha...

163 - DC Pierson 3rd Time!

It's history for Totally Laime - our first ever 3rd time guest makes an appearance and does not disappoint! Author, performer, all-around great guy DC PIERSON stops by and talks reality tv, imaginary jobs, and getting bamboozled. Go buy his new book...

162 - Zack Gold!

He's a talented actor you might know from the award winning web series, "Stockholm" and he also happens to live a few doors down from us. The charming ZACK GOLD stopped by and we discussed virginity loss, college life, relationship would-you-rathers,...

161 - Paul Gilmartin!

After having been a guest on his poignant podcast, The Mental Illness Happy Hour, Elizabeth knew that today's guest, PAUL GILMARTIN, would be a perfect fit for TLP and she wasn't disappointed. They talk fantasies, serial killers, homeless children, a...

160 - Lauren Lapkus!

You know this bubbly gem from Are You There, Chelsea and the LA improv scene, LAUREN LAPKUS came by and we talked travel nightmares, bathroom scenarios, and why one should NEVER body pack drugs. Enjoy!

159 - Joe Wengert!

He's a fixture in the improv comedy world and is now writing for the Nick Show Kroll - JOE WENGERT came on today and we discussed bad living situations, stuck styles and all of our crippling food anxieties. Enjoy!