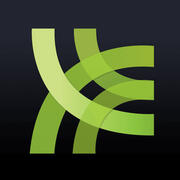 John Lash The Sophianic Vision Story

In this episode I speak with John Lash about the origin of the gnostic teachings, how this knowledge suppressed throughout history, how can it relate to, and empower people today, the birth of the archons and the bigger cosmic picture, and how it relates to what is happening today. We also talk about addressing fear and creating from a place of ecstasy. Check this article out for more backround: http://www.metahistory.org/gnostique/telestics/GnosticOrigins.php website: www.metahistory.org

Linda Moulton Howe – Hybrids,ET & Truman

n the first hour I speak once again with Linda about her research into the question of ET visitation, whistleblower testimony, and the current state of affairs on the planet in regards to disclosure. We talk about Human Hybrids, Abduction, Government admissions, and new discoveries. In the second hour I explore the question of ET and begin looking at the idea of predatory intervention (interference) in the ancient past, and how this may relate to our current situation. website: http://www.earthfiles.com Also check out our new site: http://www.modernknowledge.ca

Propaganda, Mind Control And The Warrior

In this show I get into culture creation, social engineering, the reality of mass control through propaganda and media, and the darker side of mind control. I talk about and quote the likes of Bernays, Degato, and others, I read from the work of Jim Keith and discuss my take on how to develop the warrior mindset to counter this culture of fear and disinformation.

Dr Rita Louise – Myths Health &Intuition

In this episode I speak with Dr Rita about her books, radio show, her medical intuition training program and everything from ancient origins, ET's, GMO's, and Health – to Psychic Phenomenon, developing Intuition and how to get a clearer signal. websites: http://soulhealer.com - http://www.justenergyradio.com The History And Effectiveness Of Traditional Healing Methods http://soulhealer.com/ancient-healing-methods-alternative-health/

Michael Tsarion - Path of the Fool Ep5

07/28/14 In this episode we discuss card number 4 episode 5 of the popular online series: The Path of the Fool. The series focuses on the 22 cards of the major arcana of the Tarot. Michael talks about the symbolism and meaning behind card number 4: the Emperor.

Max Igan - The Truth About Gaza

In this episode I speak with Max Igan about whats really going on with the bombing and war crimes that are taking place in Gaza against the Palestinian people, how the media is spinning these events, and some of the latest updates he has received from people on the ground. website: thecrowhouse.com

Dr. John Bartemus – Chiropractic, Health

SHOW QUOTE: "The doctor of the future will give no medicine, but will interest his patient in the care of the human frame, in diet, and in the cause and prevention of disease" -Thomas Jefferson In this episode I speak with Dr John Bartemus about all things related to natural holistic health, preventative measures and how we can go from a state of dis-ease to EASE! I also had a special call in in the last part of the show from a very special person to me who had an amazing success story to share. This show is not to be missed! website: acceleratechiropractic.com/about/ https://www.youtube.com/user/AccelerateChiro/videos

Truth Warrior W/ David Whitehead

In this episode, I do a recap of the Modern Knowledge Tour, talk about the philosophy of the warrior in a modern context and how it can assist in empowering the individual and the community, the recently approved Northern Gateway pipeline, the corruption within the political system, the monetary system and a variety of other key points.

Modern Knowledge Roundtable

In this episode I co-host the show with the MKT team from the road in Ottawa: Matt Allen, Elina St-Onge, Eliza Knockwood, Chris Russak and a mystery caller (haha) website: http://www.modernknowledge2014.com/

Kevin Nadjiwon – Modern Knowledge

Kevin will be speaking Live on the Modern Knowledge Tour Thunder Bay stop: http://www.modernknowledge2014.com/thunder-bay-on.html Kevin Nadjiwon is Anishinabe, Three Fires- Potawatami ,Ojibway, Odawa -Turtle Clan, Born March 9, 1974 in Sault Ste. Marie Ontario Canada. A Member of Batchewana First Nation Band of Ojibways, and a proud father of four beautiful children. Kevin has spent his life living and learning traditional and modern knowledge and experience to help fulfill his dreams, visions and higher spiritual callings of helping bridge traditional and modern knowledge, resources and people together. Apart from his Traditional Knowledge through Elders and Ceremony, Kevin has a passion fo...

MKT2014 - David Whitehead on NUBRL

Lil'Thrilla and DJ Alive Interview David regarding the upcoming Modern Knowledge Tour of Canada touching down in Ottawa on June 1st 2014 @ The Ottawa Convention Centre. http://chuo.fm/show/beats-rhymes-life/ http://www.modernknowledge2014.com/ottawa-on.html http://www.modernknowledge2014.com/mktvod.html http://www.modernknowledge2014.com

Chris Styles Graham Simms Shag Harbour

My guests in this show are the authors of the book: Impact to Contact: The Shag Harbour Incident which details the events that took place in October 1967. The Shag Harbour Incident was an international Cold-War event that has secured a place in Canadian history, and is often referred to as "canadas roswell" This book represents the culmination of 20 years of comprehensive research into the case. website: arcadiahousepub.ca http://www.modernknowledge2014.com/chris-styles-and-graham-simms.html

Mark Passio - Cosmic Abandonment

In this episode Mark discusses the framework for understanding human nature, why we are in a state of immaturity and ignorance as a species, and how we can change our current condition. http://whatonearthishappening.com/

Dane Wigington – Geo Engineering

In this episode: hour one I speak with Dane about the current status of the climate and the ecosystem which is currently in collapse, we debunk the debunkers and talk about the hardcore indisputable evidence that these chemtrail/geo engineering programs are indeed a reality, and how they affect us all. Second hour I take calls, and ended up having a fantastic and mind expanding conversation with a great group of passionate and knowledgeable callers. Please share this episode far and wide! website: www.geoengineeringwatch.org "First of all, of course, there is a lot of money getting spent to make sure that a very substantial portion of the public stays totally confused about this. And, I mean...

Michael Tsarion Path of the Fool

Roundtable: Charles - Tempest - Derek

A great roundtable discussion that happened organically last minute and turned out to be an amazing discussion about some deep subjects and enlightening information. "Civil disobedience is not our problem. Our problem is civil obedience. Our problem is that people all over the world have obeyed the dictates of leaders…and millions have been killed because of this obedience…Our problem is that people are obedient allover the world in the face of poverty and starvation and stupidity, and war, and cruelty. Our problem is that people are obedient while the jails are full of petty thieves… (and) the grand thieves are running the country. That's our problem." - Howard Zinn

Stacey Snow – Fluoride & GMO's

"The plain fact that fluorine is an insidious poison, harmful, toxic and cumulative in its effects, even when ingested in minimal amounts, will remain unchanged no matter how many times it will be repeated in print that fluoridation of the water supply is 'safe'." Ludwig Gross, M.D., former Chief of Veterans Administration Cancer Research, Bronx, NY. In this episode I speak with Stacey, a 19 year old activist from Oshawa Ontario who is taking on the issues of water fluoridation here in Canada, as well as exposing GMO's, Monsanto, and corporate influence over governmental decisions. Not to be missed, this young woman is an inspiration! website: freedurhamfromfluoride.com

JOHN LEAR – Secrets Revealed

In this mind blowing show John shares some incredible information regarding the secret space program, the moon, ET, Black Projects, 911, and living without envy, hate or greed. website: www.thelivingmoon.com/47john_lear/menu.html

Sandra Kyrzakos/ Chris Russack – SHIFT

In this episode I speak to Sandra in the first hour about her work with That Channel and also SIO (shift into one) we discuss the dimensional levels of consciousness and reality, the fact that we are not alone, sound frequency, the building of the pyramids and more. Second hour we are joined by Chris who shares some of his experiences, he brings up some excellent points and questions regarding the nature of reality, and talks about the upcoming modern knowledge tour of Canada taking place this spring. Sandra's website: http://http//www.shiftintoone.com/ MKT2014: http://www.modernknowledge2014.com

Charles "Jezter Man" Denommee – Freedom

In this episode I speak with fellow Canadian and youtube truth activist Charles Denommee about his excellent videos which are gaining popularity online, his feelings on freedom, truth, conscousness, symbolism, the corruption of the system, speaking out in a time of supression and fear, and much more. I highly recommend listening to this man! website: www.youtube.com/user/Char1es316/videos

Ralph Epperson – WAKE UP AMERICA

In this incredible show, I speak with Ralph about the conspiratorial view of history, and reveal the real reason why America is what it is today. We discuss the fraud that goes right back to the constitution and the declaration of independence, and reveal how this hijack of America goes right to the heart of its very founding. We discuss the Fed, Cancer, Depopulation, Obamacare, banker wars, loss of freedom, scientism, Fasism/Communism/Capitalism, staged events, admiralty law and the myriad of lies that are right in our faces. Hes been looking at this for over 50 years now and has a very important message to deliver to America and the world. Spread it far and wide! For the video series he wa...

Marty Leeds - Numerology and the BIBLE

In this episode I speak with Marty about his work, his books and his music. We discuss the secrets contained and imbedded in ancient texts, poems, myths and scriptures and how it relates to Pi and the human being. We go into the esoteric elements of the Holy Bible and demonstrate how misunderstood and misrepresented these ancient texts are in modern institutionalized religion and dogma. http://www.martyleeds33.com https://www.youtube.com/martyleeds33

Michael Tsarion – The Major Arcana

Monday Feb 3rd/2014 In this historic episode Michael shares his personal journey and introduces his upcoming 22 part series on the Tarot which are entitled "Path of the Fool" subtitle:"Exploring the Symbolism of the Major Arcana" website: http://taroscopes.com Page reference on the antiquity of the Tarot: http://www.taroscopes.com/taroscopestour/egyptianorigins1.html

Dr Nick Begich – H.A.A.R.P, Mind Effects

In this episode I speak with Dr Begich about his research into the military use of HAARP, the history of mind control, Tesla tech, Quantum computing, human potential and more. website: http://www.earthpulse.com

Matt Allen – Kay Sterling on TRUTH

What is your Truth? In this episode I speak with Matt Allen, lead singer of the Ancient Order, and also Kay Sterling graphic designer and independent researcher about the upcoming Party4Truth Event taking place in Toronto Canada Jan 30th, as well as their thoughts on Truth, Knowledge and the process of waking up. website: http://www.modernknowledge2014.com/ "The great gift of universal knowledge is bequeathed to those who dare brave the heights of one's own spiritual mountain. It is given to those who not only reach the summit, but climb back down and point the way for others. The great knowing is bestowed upon those whose virtue, strength and temperance are one's guides. Mind, body, heart a...

MK Tour 2014 – Canada the Nation

In this episode I speak in the first hour with my good friend and colleague Chris Russack about the upcoming PARTY FOR TRUTH and also the 11 city Canadian Tour which is happening May24-June 15, and in hour two with Mark Fanjoy from Canada the Nation to talk about some amazing grass roots solutions and ideas that he has been implementing within Canada to help restore freedom website: http://www.modernknowledge2014.com/ Marks website: http://canadathenation.ca

Dr Carmen Boulter – Ancient Secrets

In this first episode of 2014 I speak with Dr Boulter about her visit to the Bosnian Pyramids, we talk about Egypt and some fascinating discoveries there, as well as her new and upcoming onine and interactive university website: http://pyramidcode.com/ and http://interactive-u.com

TW Special Edition - Dr. Sam Osmanagich

This was a truly fascinating interview with Dr Osmanagich regarding his discoveries in Bosnia that have shattered the current paradigm about our history on this planet. We discuss pyramids, ancient civilizations, free energy, Orgone, Resonance, Tesla Tech, our future and more. Don't miss this one! (I apologize for a slight echo at certain points, its not overbearing at all, there was just an issue at some points due to Skype)

Bruce Rawles - Sacred Geometry

In this episode I speak with Bruce Rawles about Sacred Geometry, the 7 hermetic principles, ancient knowledge, quantum physics and more. website: www.geometrycode.com In nature, we find patterns, designs and structures from the most minuscule particles, to expressions of life discernible by human eyes, to the greater cosmos. These inevitably follow geometrical archetypes, which reveal to us the nature of each form and its vibrational resonances. They are also symbolic of the underlying metaphysical principle of the inseparable relationship of the part to the whole. It is this principle of oneness underlying all geometry that permeates the architecture of all form in its myriad diversity. Thi...

Acharya S. – Origins of Christmas

December 23/2013 In this episode I talk to Acharya about her work, the origin of the christmas story, astrotheology, comparative religion, winemaking, mythology and more. Happy Winter Solstice! website: http://www.truthbeknown.com/

Mark Passio Deception of the "New" Age

In this episode I speak with Mark about the deceptions of the new age movement, Solipsism, and Religion. We talk about what true freedom is, true morality, and the real solutions to the current "hostage situation" that this planet and the human race is currently experiencing. website: whatonearthishappening.com/

George LoBuono – Alien Mind

Dec 10/2013 In this episode we discuss Georges research and experiences with ET's, as well as his fascinating book that details a method of remote viewing and the expansion of human consciousness. He has conducted an in-depth study of alien thought and behaviour, and shares his insights. website: www.alienmindbook.org

The Mantalk Project 5

Featuring Vinny Eastwood, Randy Maugans, and David Whitehead. In this episode I speak once again with my good friends Randy and Vinny about what it is to be human in our modern time, what it is to be a man, and some ideas for how we can free our minds from both self imposed and externally imposed forms of tyranny. Vinny Eastwood: http://www.thevinnyeastwoodshow.com Randy Maugans: http://offplanetradio.com David Whitehead: http://www.theworldwasmeanttobefree.com

Victor Viggiani - Are we Alone?

In the first hour I speak with Victor about his work on the subject of UFO's and ET's, and in hour two I took some calls and discussed the subject of Transhumanism and asked the question: What does it mean to be human? website: sites.google.com/site/zlandcommunications/ Article Discussed: http://www.kurzweilai.net/new-video-series-aims-to-popularize-transhumanism-kickstarter-launched?utm_source=KurzweilAI+Daily+Newsletter&utm_campaign=8ba5fae05a-UA-946742-1&utm_medium=email&utm_term=0_6de721fb33-8ba5fae05a-281952481

Santos Bonacci - The Science of Light

In this episode we catch up with Santos after his massive european tour, we discuss his latest work and the subjects of syncretism, light, consciousness, astro-theology, sovereignty Law and the control system.

Alan Watt - Cutting Through the Matrix

November 4th 2013 In this episode we discuss the history of social engineering, the Elite power structures and agenda's, the tactics of manipulating the masses, and where things are headed should we not wake up to this reality. His website: http://cuttingthroughthematrix.com

G. Edward Griffin - Collectivism/Cancer

Truth Warrior October 2013 Video version available here:https://www.youtube.com/watch?v=PHwM6pL50OM&list=UUr43ce3wEuHXSlST9HOqnoA I was honoured to have the opportunity to speak with Ed Griffin on a number of subjects pertaining to our current state of societal decay: the loss of freedom, the illusory two party democratic system, the collectivist world government, mind control, the cancer industry that profits off of the disease that is forbidden to be cured, secret societies, syria and the middle east, eugenics and population reduction. We also discuss the grass roots movement for change. Check out more info on these subjects and more at: http://www.realityzone.com http://www.freedomforcein...

Bohdi Sanders - The Way of the Warrior

10/21/2013 - In this episode I speak with Bohdi Sanders about the path and philosophy of the warrior, and how it needs to be properly understood and applied in our day and age. website: thewisdomwarrior.com

truth warrior 2013-10-14 Kerry Cassidy

In this episode we discuss Kerry's work, some new information she's looking at, who and what is really controlling things on this planet, ET's, the Annunaki, and who we are and what our true potential actually is. website: www.projectcamelotportal.com

Important UPDATE with Kevin Annett

10/02/2013 Brussels: Steve Finney, the unlawfully jailed Canadian leader of the International Tribunal into Crimes of Church and State (ITCCS), was told yesterday by a Kitchener, Ontario court judge that he won't be released on bail unless he disassociates himself from the Tribunal. Ontario Court of Justice magistrate Michael Cuthbertson informed Finney through Duty Counsel Dave Woodbeck that no-one associated with the ITCCS would be allowed to post bail for him, and neither should Finney himself remain active with the ITCCS if he wished to "avoid another thirty days in jail". Steve Finney still faces no charges after his sudden arrest Sunday morning, the day after he spoke on international ...

Michael Tsarion - Psychic Vampirism

09/30/2013 In this episode we welcome back Michael Tsarion to discuss Psychic Vampirism, what is it, how to defend against it, and how it affects us on the micro level and the macro. For those who don't know of Michaels work, visit his website: www.mtsar.com He gives outstanding presentations on the western magical tradition, the hermetic arts of divination, atlantis and prehistoric ages, ancient ireland & the druids, astro-theology, the origins of evil, secret societies, the female illuminati, the war on consciousness, symbolism and symbolic literacy, as well as the topic we discuss on this show, which is psychic vampirism. Learn more here: http://psychicvampirism.com/page6.html

Truth Warrior 2013-09-23 Ralph Ellis

In this show Ralph discusses his work on the exodus, the old testament, the historical Jesus and the Egyptian origins of religion. website: www.edfu-books.com

Truth Warrior - Eva Moore

Sept 18 2013 This episode is a recording of a fantastic conversation that I had with Eva Moore who had some very important and breaking info to share about many topics including whats happening in regards to Syria and the financial system.

Max Igan on Truth warrior

In this episode Max discusses 911, Syria, Fukishima, Commerce, and Transhumanism, as well as consciousness and real solutions. Fantastic discussion, please spread it far and wide! website: www.thecrowhouse.com

Kevin Annett - Update Sept 15th 2013

Check out Kevin's work here: http://itccs.org and also http://hiddennolonger.com For my past interviews with Kevin visit: http://www.theworldwasmeanttobefree.com/interviews.html

Truth Warrior - Karen Hudes World Bank

09/09/13 Karen Hudes studied law at Yale Law School and economics at the University of Amsterdam. She worked in the US Export Import Bank of the US from 1980-1985 and in the Legal Department of the World Bank from 1986-2007. She established the Non Governmental Organization Committee of the International Law Section of the American Bar Association and the Committee on Multilateralism and the Accountability of International Organizations of the American Branch of the International Law Association. In 2007 Karen warned the US Treasury Department and US Congress that the US would lose its right to appoint the President of the World Bank if the current American President of the World Bank did no...

Truth Warrior - Linda Moulten Howe

In this commercial free podcast edition, I speak with Linda Moulten Howe about whats happening on this planet, how we have been deceived about our origins and our purpose here, and how we can turn things around and bring the truth out about the fact that we are not alone, that we are much more than we think we are, and how we can assist in bringing about peace. For more info visit: www.earthfiles.com

David Whitehead on Truth Frequency Radio

9/01/2013 I was honoured to be a guest on Truth Frequency Radio with Chris and Sheree Geo where we discussed Martial arts, The Way of the Warrior, Balancing Mind Body and Spirit, as well as developing a healthy awareness of ones surroundings. http://truthfrequencyradio.com

Truth Warrior Dr Rebecca Carley

In this episode Dr Rebecca Carley breaks down the vaccine debate, the corruption within the health care system, the control system, eugenics and more. She talks about her work helping people build natural immunity and optimum health using a natural approach. Her Bio: Dr. Rebecca (Roczen) Carley received her Bachelor's degree in Diagnostic Ultrasound, attended medical school (and received the Samuel L. Kountz award for clinical excellence in surgery at graduation), and trained to be a general surgeon at State University of New York at Downstate Medical Center in Brooklyn. Dr. Carley also worked as an attending Emergency Room physician at Kings County Medical Center in Brooklyn (which is the p...

Truth Warrior Marty Leeds Numerology-Pi

In this episode I speak with Marty Leeds about sacred numbers, sacred geometry, gematria, symbolism and all things related to pi! Marty Leeds has been a guest on Red Ice Creations, American Freedom Radio and Alchemy Radio, and was a featured speaker at the Free Your Mind Conference in Philadelphia this year. He was raised in Southern Wisconsin and has lived in Oregon, Washington and Colorado. He is an avid back-packer, bicyclist and songwriter and will be releasing his first full-length solo record in 2013. Marty has maintained an interest in everything from philosophy to mythology to the sciences his entire life. He is a teacher at the School of the Holy Science, www.schooloftheholyscience....

Truth Warrior -Grant Cameron UFO Coverup

In this episode I speak with Grant Cameron. Grant is a researcher/author/lecturer in the field of ufology, he is the co-author of: "UFOs, Area 51, and Government Informants." At the recent 22nd annual International UFO Congress in Arizona, Grant was honored with the "researcher of the year" award for his outstanding achievement in the field of UFO studies. He became involved in Ufology in 1975 with personal sightings of an object which locally became known as Charlie Red Star. The sightings occurred in Carman, Manitoba. In the past few years Cameron has turned his research interests to the involvement and actions of the President of the United States in the UFO problem. He has made 20+ trips...

Richard Sauder - A Message For Humanity

PLEASE SHARE! In this very important interview Richard shares his knowledge on Spirituality, Shamanism, Covert Government Operations, Underground/Undersea Bases, MILAB's, ET's, How to reconnect with the Earth, To find courage amidst a world of fear, and to remember who we are. To help Richard or to contact him email him at: dr_samizdat1618@yahoo.com and to get his highly recommended books visit: http://richarddolanpress.com/richard-sauder/ http://www.theworldwasmeanttobefree.com/

Truth Warrior - Richard Dolan

In this episode I speak with Author/Researcher Richard Dolan on the subject of UFO's, ET's, Disclosure, the National Security Police State, and more.

Truth Warrior - Jordan Maxwell 08/12/13

In this episode I cover some different articles on the recent bee die offs, Fukushima, and the powerful mega banks and corporations that control the financial system. In the second hour I speak to Jordan Maxwell about world affairs and human origins.